While moving can be exciting, it's also a tremendous amount of work that can cause a lot of stress for you and your family. Aside from packing your things up and bringing them from one place to another, you also have to consider buying new items and decorating your apartment in a way that makes it feel like home.
An apartment move-in checklist can help you keep track of what you already have and what you still need to buy. Read on to find out what apartment must-haves you need on your list when moving into a new place.
Living Room
It's easy to think of all the big pieces like a sofa and tv set when furnishing your new place, but you may forget about getting a warm blanket to snuggle up with while watching your favorite shows. It adds warmth and a cozy vibe to your interiors. Equally important are throw pillows that do more than just spruce up your living room with color. Most sofas don't come with accent pillows, so buying throw pillows can ensure you have a cushion that supports your back while lounging on your sofa.
While overhead lighting may be a given, accent lights like floor and desk lamps, as well as candles, can create a subdued ambiance that is ideal for relaxing. You won't need a lot of additional lights, one statement piece can make a big impact. Another great idea is to add a wooden bookshelf where you can collect your favorite books while optimizing your storage space. For a personal touch, you can place family photos inside, or other items you wish to show off to other visitors.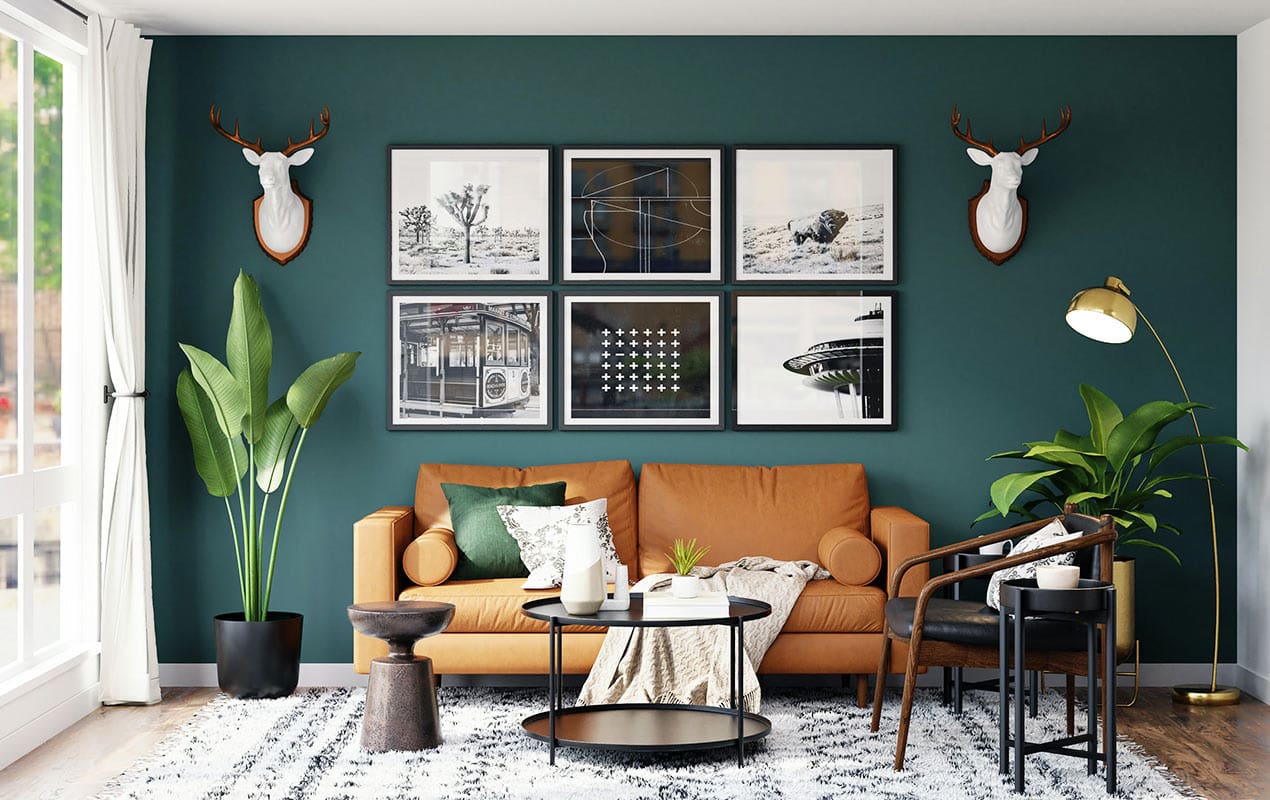 Quick Tip – Consider the Residents: Is this your bachelor pad or is it going to be a home for your family? Knowing who the prepare for is a big part of knowing what to prepare with.
Kitchen
You won't forget to buy dishes, glasses, and utensils, but have you thought about getting a clever over-the-sink dish rack that can save you kitchen counter space? Most apartments don't have generous countertops, so this is a really useful item. An over-the-burner cutting board is just as convenient as it will save you space on your counters while preparing meals.
Although it may be tempting to buy cheap cookware, you won't regret splurging on quality cookware that will last you a long time. These pieces are usually oven-safe, compatible with gas, ceramic, and electric stoves, and come in different sizes.
Food storage containers are also an absolute kitchen essential, not just for leftovers but to organize items in your fridge. Invest in glass containers that are dishwasher-, microwave, and freezer-safe, and, also worth mentioning, free from BPA.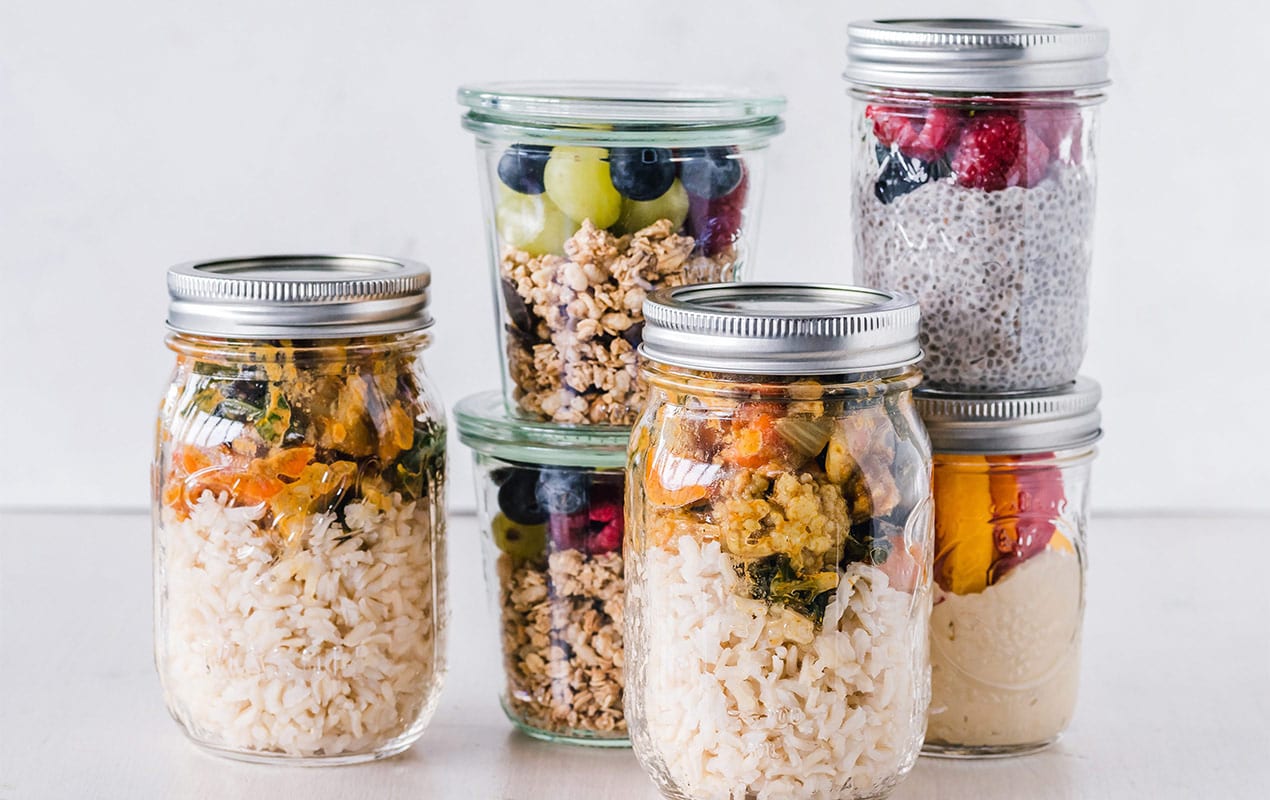 Quick Tip – Pay Attention to What's Provided: Many new apartments, even if unfurnished, will come with some pieces from the last residents. Carefully consider what you want to stay, what needs replacing, and what you should simply throw out.
Bathroom
If you don't have space under your sink or behind the bathroom mirror or door, you can use a wall rack to keep your small bathroom tidy. Small organizing units for your toothbrush, makeup, cotton buds, and rounds will create a clean look. Behind-the-door shelving or racks allow you to hang up towels, clothes, shoes, and other items. Additionally, a shower caddy is incredibly handy if your shower doesn't have built-in storage to house shampoo, conditioner, and soap.
A soft bathrobe and plush bath towels are further must-haves that can enhance your daily shower. Don't forget to buy a bath rug to avoid slipping on a wet floor. And put a shower curtain on top of your list, otherwise, your floors will be wet all the time.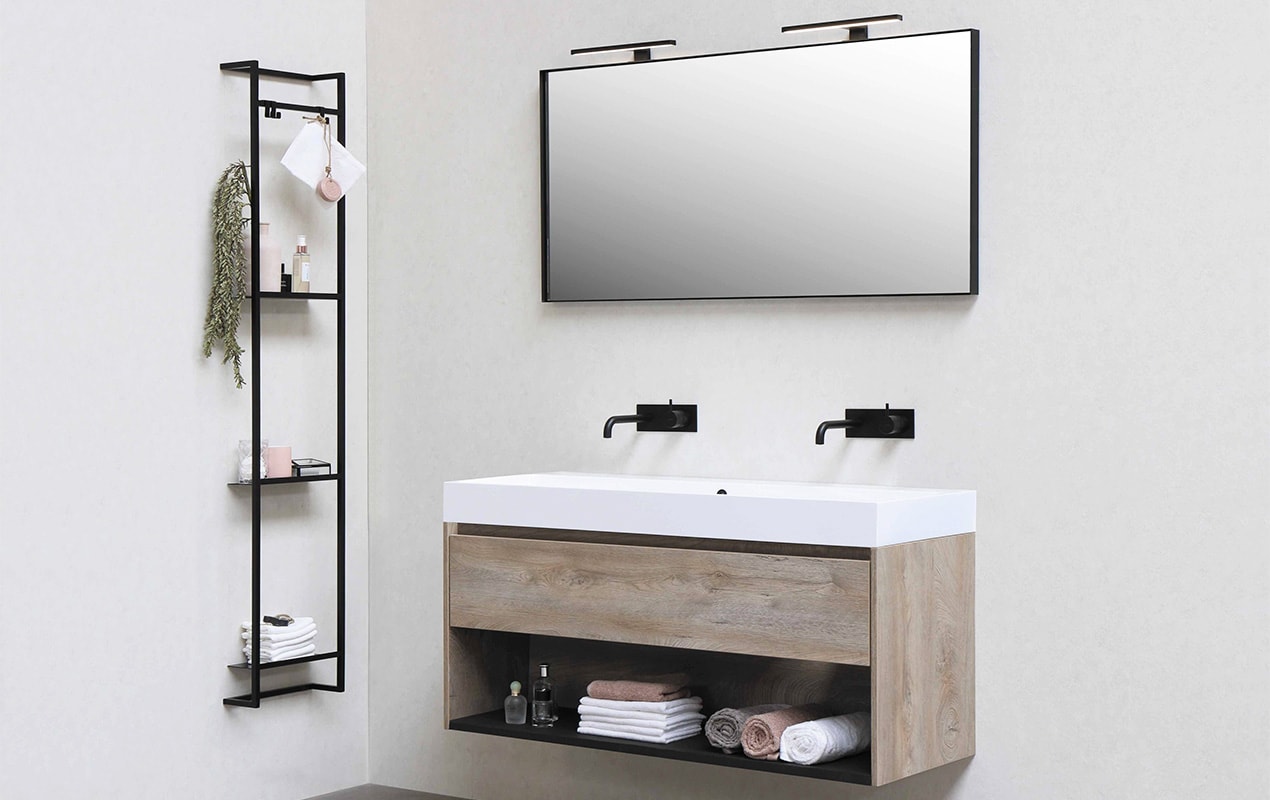 Bedroom
It's wise to invest in a good-quality mattress since you spend extensive time sleeping. If it's not in your budget, consider waiting to buy a bed frame as you technically only need a mattress to sleep on – especially when you first move in. The key is to get a good night's sleep every night and a soft, ergonomic mattress will do the trick. A month or two later, you can add a bed frame, duvet, comforter, mattress topper, throw pillows, and more. Plus, you'll prevent potential back pain and encourage a better sleep for your body when investing in a higher-quality mattress.
However, you can also opt to buy a matching set that includes a bed, dresser, and nightstand. This may save you money and ensure that you have one cohesive style throughout the bedroom. Once you have a bed frame, make use of the space under it for storage. It will allow you to tuck away luggage, and boxes of items that you don't regularly use, like out-of-season clothing. Keeping everything neatly stored away ensures that your bedroom remains clean and clutter-free.
Don't forget to buy shades or curtains, otherwise, your nights will be cut short in the summertime. Not to mention the lack of privacy you'll have without any window dressings.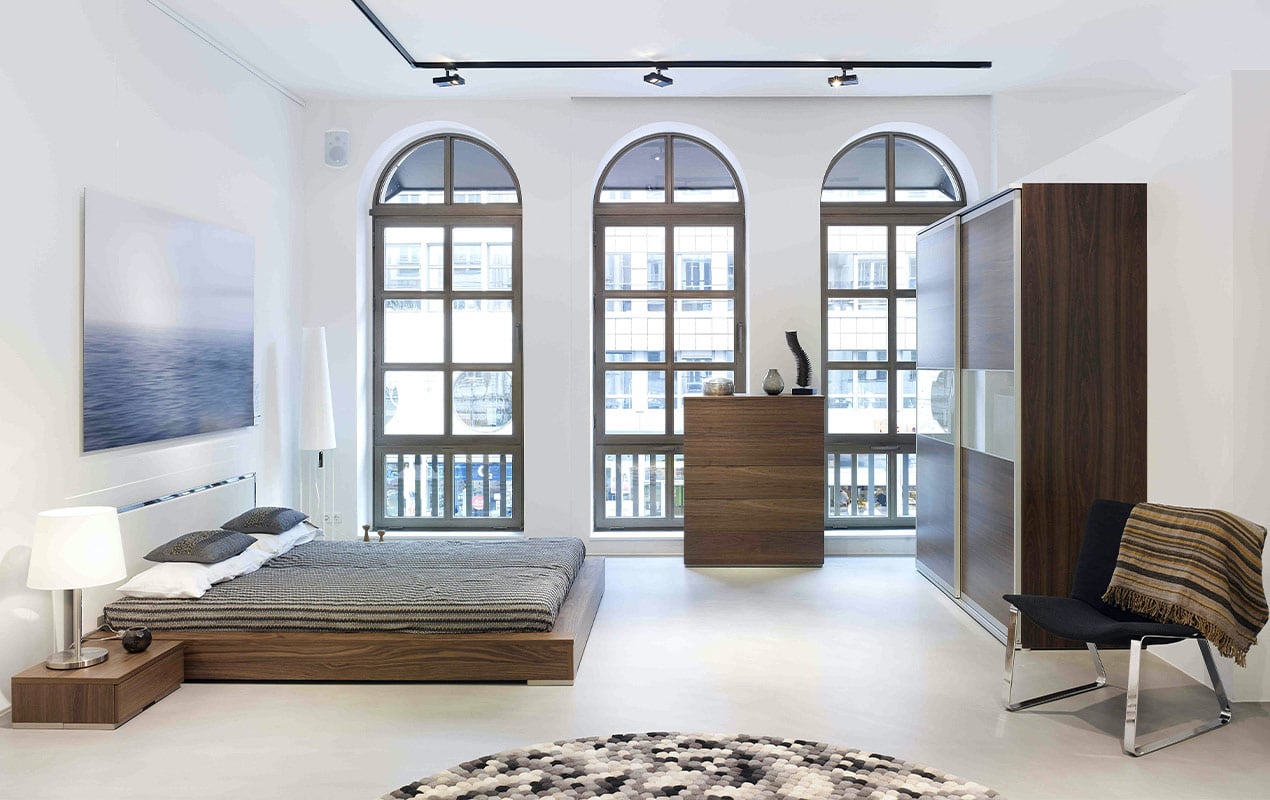 Quick Tip – Personality is Vital: It's easy to focus entirely on your functional furniture and decor, but make sure to take the time to put up some pictures, display some trinkets, and showcase your taste.
Home Toolkit
An absolute must-have in every home: a toolkit. Whenever you have to take furniture pieces apart or put them back together, you'll be thankful to have invested in this useful equipment. You don't have to get a fancy one with dozens of tools. As long as the kit contains a hammer, screwdriver, wall hooks, nails, and a few other essentials, any small at-home handyman emergency will be covered.
Takeaway
When moving into a new place, you want to make sure that you have all the main furniture pieces and smaller essentials to make your apartment functional. But the décor is equally important, as it can turn a dull space into a lively home. All in all, make sure to prepare an apartment checklist, or simply use ours, to make your move to your new home as smooth as possible.