Just moved in or are about to buy a property and have been asking yourself the question of "what is my interior decor style?", never fear for you are not alone. This is a tricky thing for basically all new homeowners to deal with, especially if moving on from a furnished rental property. You might have a vague idea of what you like stylistically, but when it comes to applying that taste to the space of your new home or sourcing pieces of furniture, you might have little to no idea where to start.
That's why we've drawn up this article, to offer you some simple tips and guidance to give you the confidence in knowing how to find a style for your house.
Quick Tip – Do Your Research: Beyond taking quizzes and being introspective, it's worth doing research into all the different interior styles, whether through years and movements or based on international locations.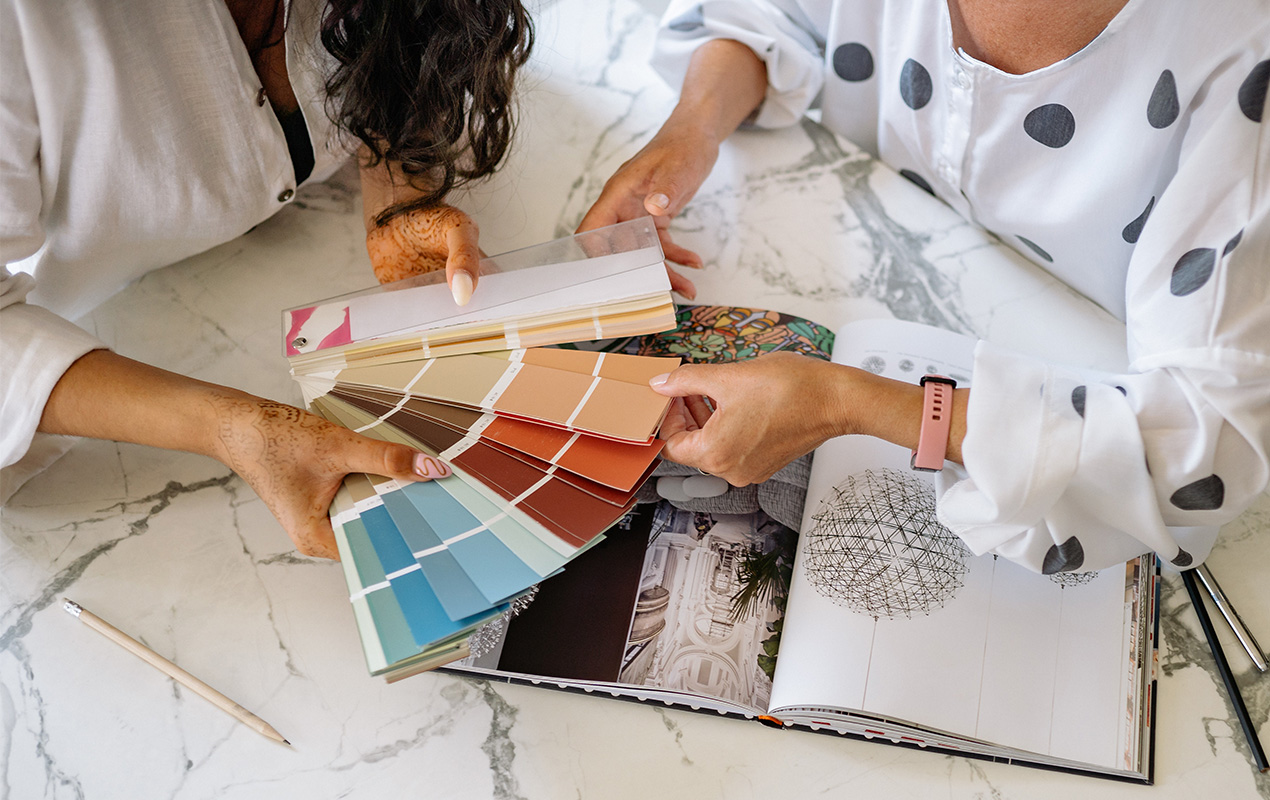 Consider Your Priorities
What is going to be the primary function of your house interior? Are you trying to build a sanctuary for personal relaxation? Will your home function as an office? Are you raising a family? Or do you want to run the household where everyone goes after the last venue closes?
These are the questions that you should ask yourself before making big purchase decisions because once you've realized what kind of household you want to run, you'll have a better idea of what kind of pieces and styles will populate that household.
If your priority is comfort, channel that in your bedroom and living room. Think big pillowy cushions, a nice soft sofa, and plenty of options for putting your feet up. If you want to be the neighborhood entertainer, think kitchen islands, plenty of floor space, chairs, and a big dinner table. For a home office style, maybe go minimal, with plenty of functional furniture. There are countless directions that you can take things in, but knowing what you plan to use your space for is a good place to start.
Quick Tip – Be Willing to Make Mistakes: Experimentation is the only way to discover the things that you truly love. Be open to trying things you're not entirely sure of and acknowledge that it won't be perfect straight away.
Take a Quiz
If you're basically lost when it comes to the technical wording of furniture and decor, the assistance of an AI system might be the perfect solution for you. There are numerous quizzes on the internet that you can use to figure out what kind of interior decor design styles suit you, with most of them utilizing pictures of rooms, furniture, and decor pieces to figure out what sort of style you'll really connect with.
Using a quiz, such as the one developed by MyMove, you can go through various areas of homes in different styles, choosing the ones that stand out to you the most. Once you've made your way through the questions and pictures, the quiz will let you know which interior decor style suits your tastes best (Bohemian, Scandinavian, Minimalist, etc). Once you have this jumping-off point you can search online and in furniture/decor shops for pieces within that style, and work outwards from there!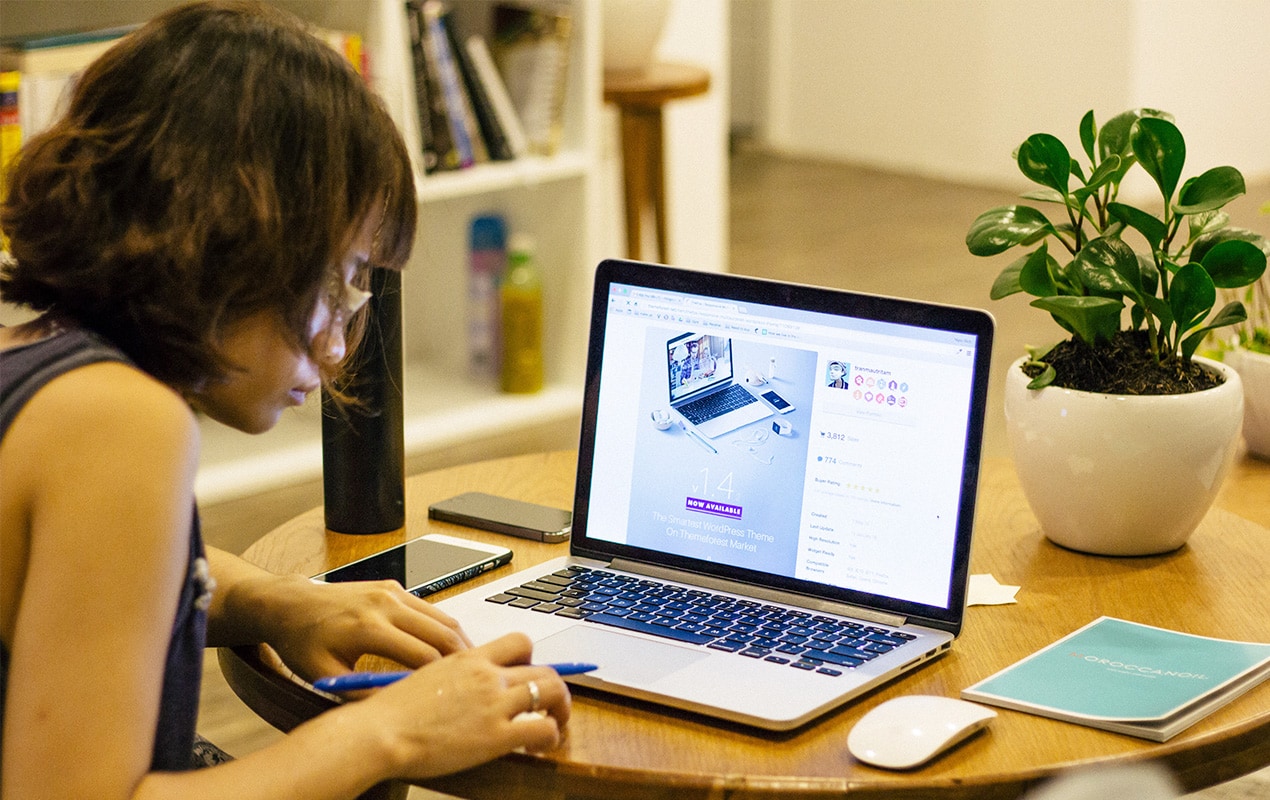 Be Your Honest Self!
While you can spend hours looking through decorating tips and tricks (which we do recommend if you fancy it!), remember that nothing will ever look as good to you as something that really comes from the heart. Feel free to make mistakes and just go for the things that speak to you personally! Remember that your home isn't for anyone else, it's for you and maybe your family, so let your choices be a representation of your honest truthful self.
Don't be afraid to switch the atmosphere up from room to room if you want to create different vibes for different settings. You might prefer a cozy, comfortable, and homely living room, complete with shag carpets, rustic woodwork, and an exposed fireplace, but that doesn't mean you can't still enjoy the pleasures of a modern and minimalistic kitchen, with white countertops and creative shelving units. Have fun with it and be true to your taste, your house is a home, not a showroom.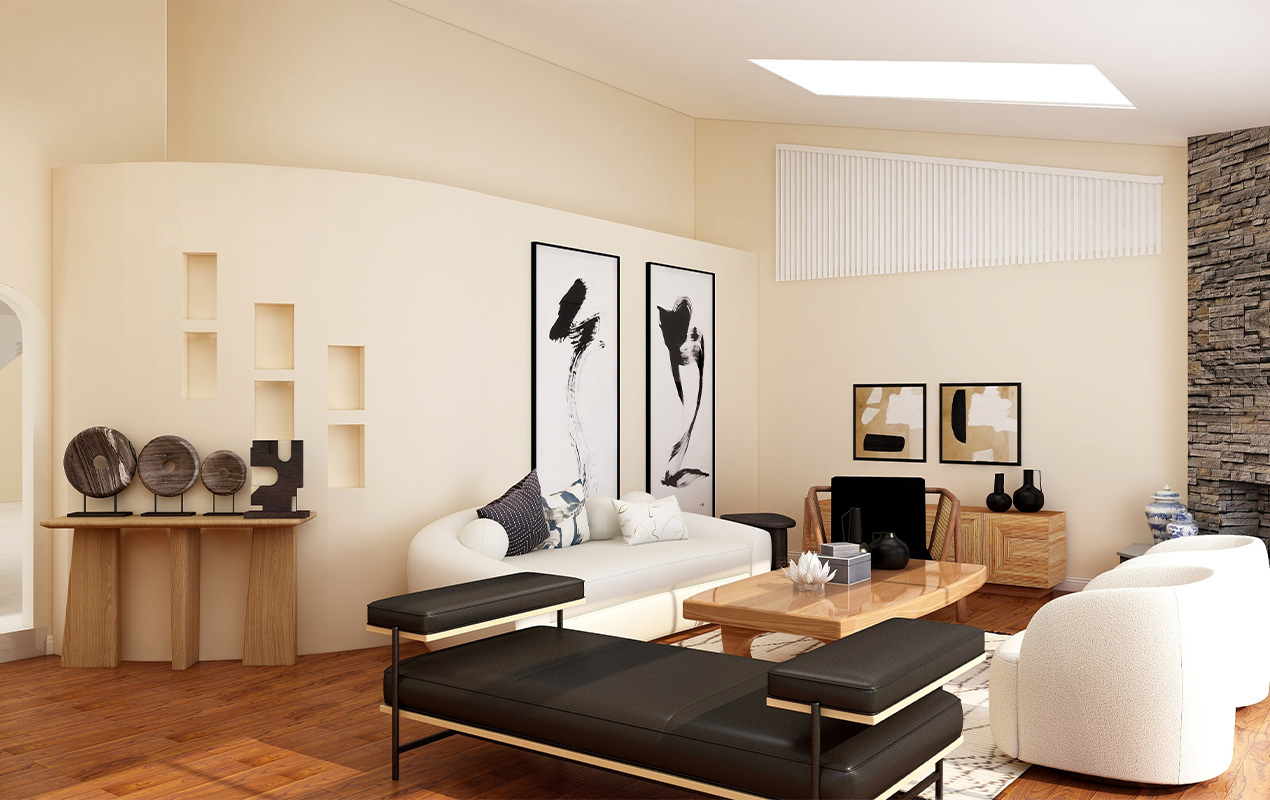 Work Outwards from Your Wardrobe
The old saying goes that clothes maketh man (or woman), so take cues from your clothing when making interior decor choices. By looking at your wardrobe, you'll get a sense of the kind of colours, patterns, and styles that speak to you as a person. You dress yourself every single day, and designing the rooms of your home is essentially like playing dress-up with your house. Keep this in mind before making purchases, as it will provide you with an easy, accessible source of visual inspiration.
If you're into floral patterns, perhaps pillows and upholstery that elicit feelings of summer and spring would be perfect for your living room. If you find yourself donned in pinstripe regularly, maybe a nice striped wallpaper is just what you need. If you're more of a plain white tee kind of person, a minimalistic and simple design style could suit you well. You've already got a wealth of visual resources sitting in your closet, so use them.
Quick Tip – Embrace Slow Decoration: Make sure that you have your big ticket items first, then take your time choosing the ancillary pieces. Rome wasn't built in a day, and neither will your perfect home be.
What's Next?
After following some of these tips, you should have some idea of how to choose a design style that's going to suit your dream home, but where to source the pieces? It's time to explore! Have a look at some trusted decor stores and providers to try and find the items that really speak to you and your sense of taste.
Remember to keep in mind that you're in control when it comes to your home's look and feel, so choose pieces and items that speak to you and let your instincts take control. Happy designing!