Your kitchen should, of course, be functional. But adding a few design elements and paying attention to your color scheme can significantly enhance the space aesthetically. Find out what your absolute kitchen essentials are, including functional and style elements.
1. Cutting Boards
A lot of people only have one cutting board in their kitchen. But you really need two: one for cooked food and produce, and one for raw proteins. By using different cutting boards for the two, you avoid cross-contamination when cooking. Raw proteins are best prepared on dishwasher-safe plastic cutting boards, while cooked food, vegetables, and fruits can be prepared on either a wooden or a plastic cutting board.
2. Knives
Every cook knows that without proper knives, preparing food quickly becomes a hassle. You won't have to buy the most expensive, most professional chef's knives available, but a good-quality cutting tool can simplify your work in the kitchen. Get an 8-inch chef's knife with sturdy handles at a reasonable price. In addition, buy a serrated knife and a paring knife. These are the three basic knives every kitchen should have. If you're willing to splurge a bit, get a butcher's block with an entire set of knives in different sizes. That way, you'll always have the right tool to prepare your fruits, vegetables, and meat.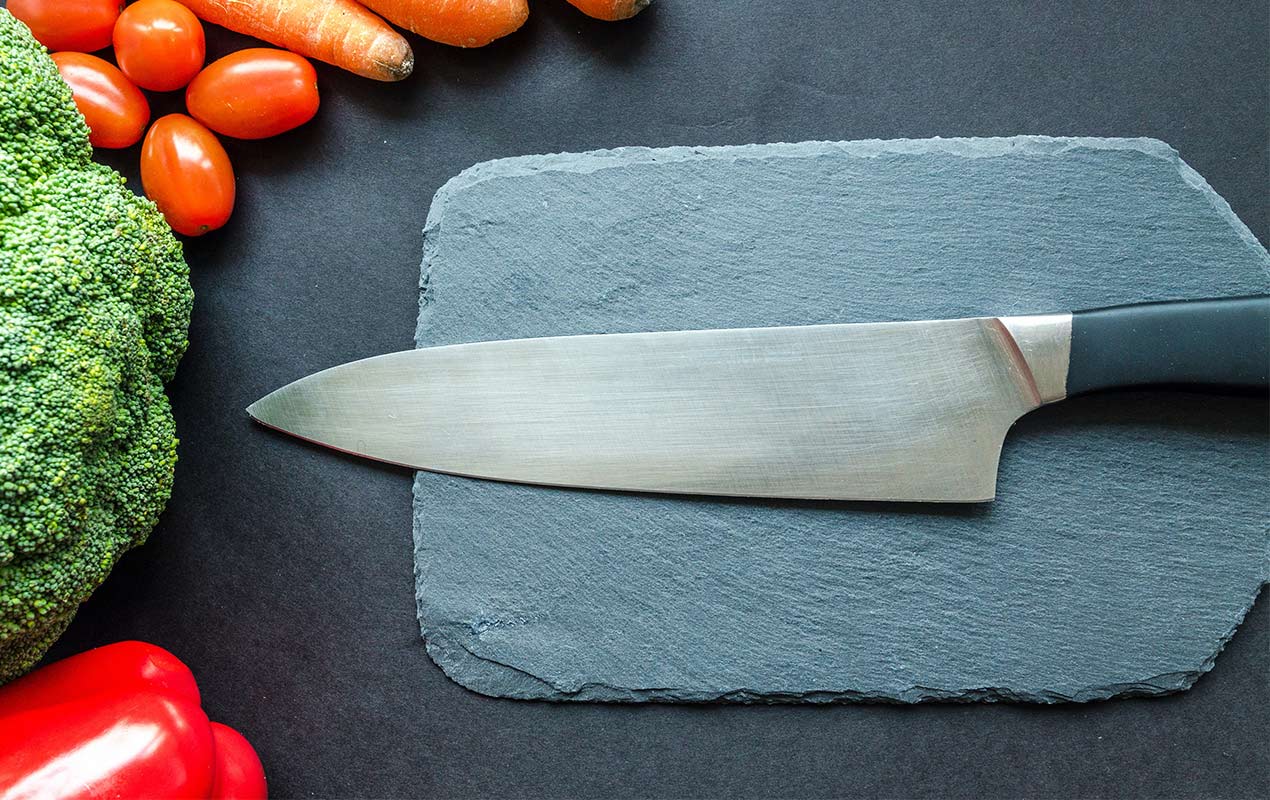 3. Utensils
Different recipes require different utensils, and having a wide variety of utensils will ensure that you'll never have to borrow any kitchen tools at your neighbor's. Whether you enjoy smoothie or salad making, baking or cooking, make sure to have the following staples in your kitchen:
These different utensils will serve you well when preparing different types of meals and treats – from Sunday dinners to baking cookies, they are sure to come in handy all-year round!
Tongs
Ladle
Nonstick spatula
Wire whisk
Rolling pin
Wooden spoon
Meat mallet
Peeler
Slotted spoon
4. Knife Sharpener
As soon as you have the right knives in your kitchen, you can't go without a knife sharpener. Dull knives don't just make chopping difficult, they can also be dangerous. Instead of hiring a knife sharpener or sharpening service, you can get a simple manual sharpener that ensures any blade stays as sharp as when you bought it.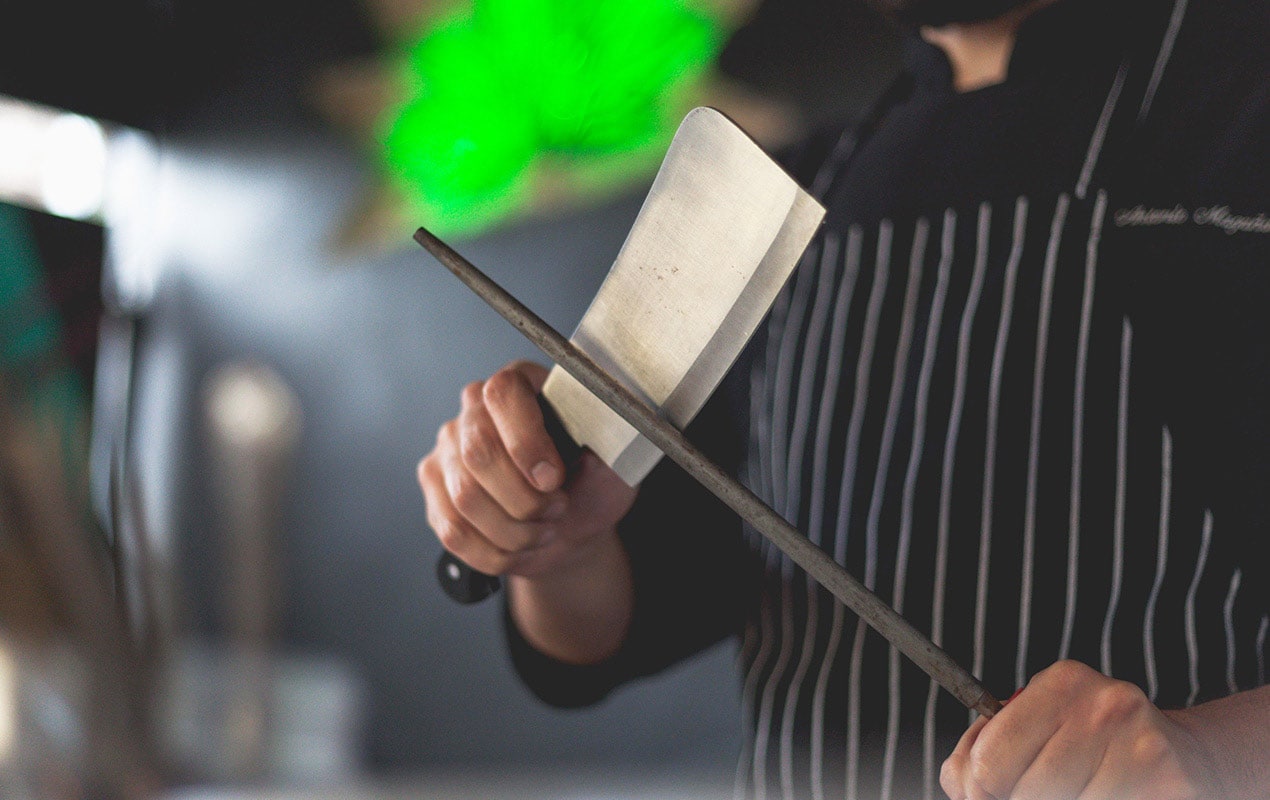 Quick Tip – Style is Still Important: When purchasing your kitchen essentials, it's worth trying to maintain a clear and consistent visual style. Of course, function comes first, but a coherent visual profile is a big plus.
5. Dutch Oven
The classic Dutch oven is a cast iron dinner party essential that can go in the oven or on the stovetop. From searing meat to baking bread and slow cooking a stew for several hours in the oven, this kitchen tool is both useful and beautiful. Available in different colors and sizes, this practical kitchen tool is worth its high initial investment.
6. Bowls
Different-sized bowls are an absolute must-have in your kitchen. From small cereal bowls to large mixing and salad bowls, you will want several bowls that are durable and practical. If you have open shelving, colorful bowls can add a beautiful design element to your space. Depending on your interior style, choose contemporary stainless-steel or porcelain bowls with eye-catching designs. Have at least three mixing bowls on-hand as well as several smaller bowls to serve food.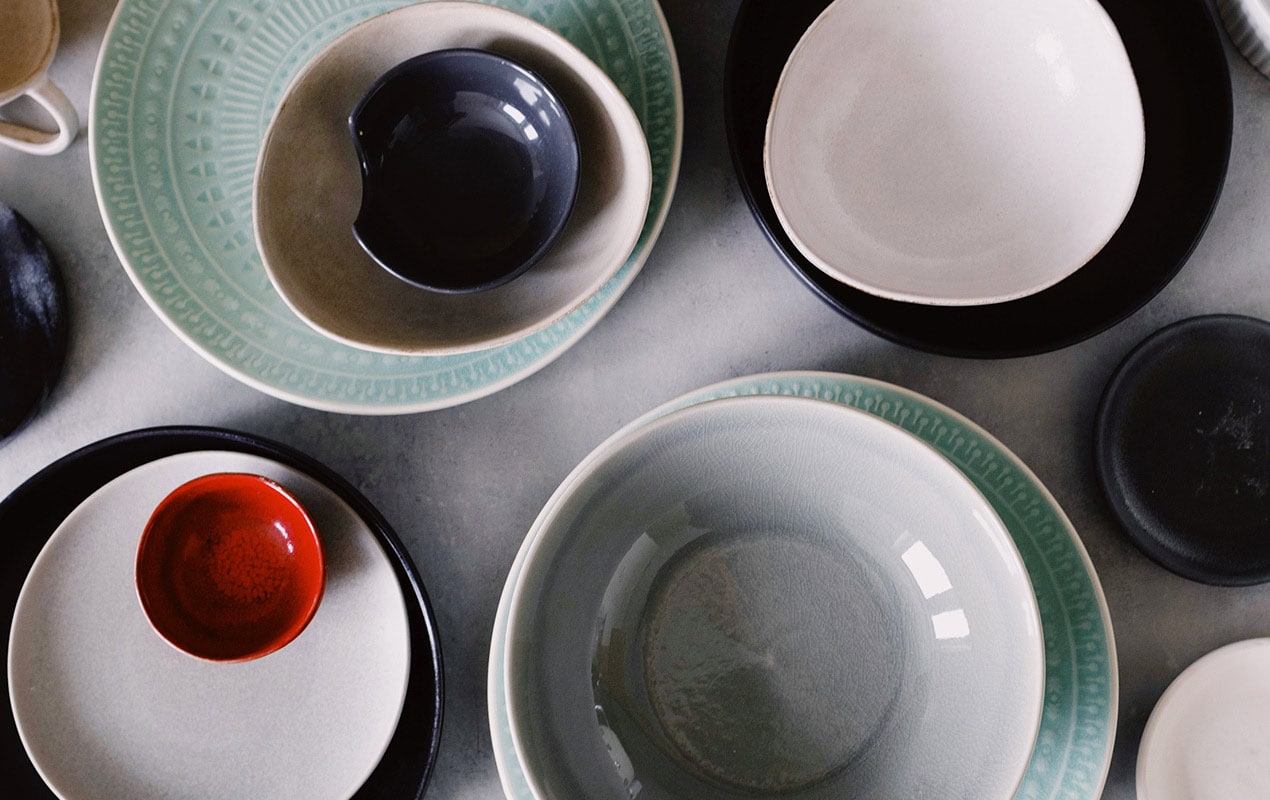 7. Bakeware
From baking cakes to roasting chicken, you'll need to have the appropriate bakeware in your kitchen. Your basic must-haves include a standard 9×13" baking pan as well as an 8" glass baking dish. In addition, specialty bakeware for roasting, baking, and pizza allows you to prepare many different dishes. At a minimum, you should have the following:
9×13" baking pan (ideal for baking cake) 
8×8" square glass baking pan
8", 9" or 10" round cake pan
9" or 10" glass pie plate
9×5" loaf pan
Standard muffin tin
8. Measuring Spoons & Cups
Having one set of measuring spoons and one set of measuring cups in the kitchen will cover your basics. For more convenience, get an additional set of measuring cups with handles and pouring spouts for liquids. You'll use the other set exclusively for dry ingredients.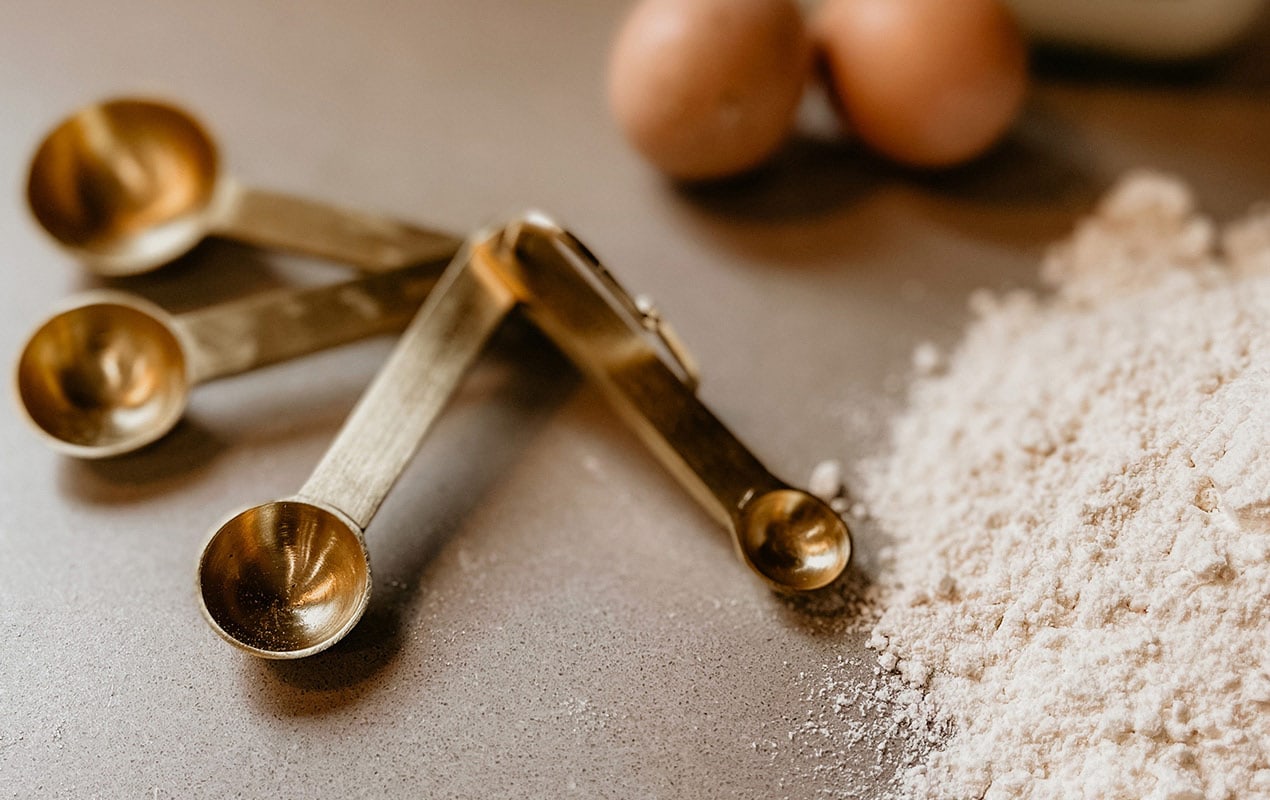 Quick Tip – Cookbooks!: There's no use having a fully stocked and furnished kitchen if you have no idea how to use it. Make sure to have some cookbooks on standby for education and inspiration in the kitchen.
9. Blender
Whether you like to have a smoothie for breakfast or regularly chop fruits and vegetables for your salad and dressings, having a blender in your kitchen is incredibly practical and saves you a lot of time when preparing food. High-speed blenders are known to turn ingredients into the smoothest creams and drinks, but they are also more expensive.
If you're not too picky with the consistency of your smoothie and prefer to save cost, a standard blender will get the job done. Many blenders come in beautiful designs and colors, and there are plenty of models to choose from in a wide price range to fit your needs and budget. Since you will most likely keep your blender on your countertop, choose a well-designed one that will add to the overall look of your kitchen, taking your existing decor into consideration.
White marble kitchen? Opt for a bold red shade. Black laminate surfaces? Choose a classic white color.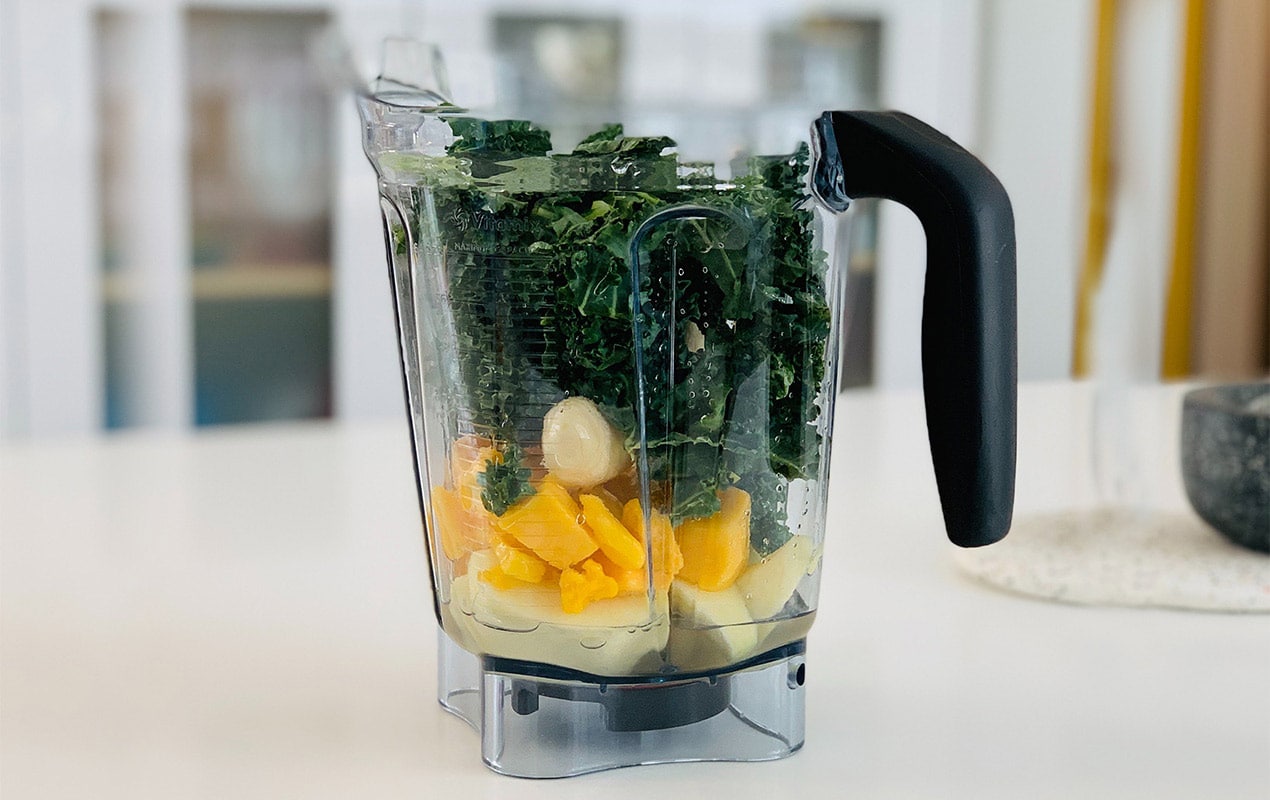 Quick Tip – Use Function as Decor: Certain items like fruit bowls and serveware can be used effectively for table centrepieces, so consider how to incorporate function and decoration in one go at a time.
10. Storage Containers
Microwave-, dishwasher- and freezer-safe storage containers are super useful for keeping leftovers fresh in your refrigerator, as well as holding unused ingredients. Get a full set of glass containers in different sizes to avoid the BPA that comes with plastic containers.
Enhance Your Home With Kitchen Essentials
Ready to enhance your home with these kitchen must-haves? From unique homeware sets to classic and timeless lighting and decoration options, it goes without saying that your kitchen decor makes a noticeable difference when decorating your home. How will you be decorating your kitchen this year? For more inspiration in different contexts visit a trusted design blog and gather ideas. Happy designing!