Release Your Inner Child with Bright Modern Living Room Colors 
The living room is where we entertain visitors, relax, and play, so it follows that we should decorate it with joyful colors. The sky is the limit when it comes to living room color ideas and with a whole rainbow of color options, you will always find a color to suit you. 
#1 Accessorize
A great option when you are beginning to experiment with color is to indulge in some bright accessories of all colors, such as cushions and throws – go bold with contrasting tones and bundle them all together on your sofa. Other accessories like lights, coasters, wall art, even tea and coffee sets are all opportunities for adding color without the worry of committing yourself too much. 
Quick Tip – You can use pattern as well as color to inject some fun, opt for bold animal prints, stripes, and even spots to create some interest in your living room.
#2 Plants That Are Not Green
If you have even a passing interest in interiors at the moment you could not have escaped the current trend of biophilia. And, while green living rooms are indeed some of the most satisfying to spend time in, not all plants need to be green! Some of our favorites include the perfectly pink Tradescantia, the rich Purple Velvet plant, and citrusy Peperomia. 
#3 Color Drench
One of the most exciting trends at the moment is color drenching. Drenching with one color has been shown to bring soothing effects – because why wouldn't living in the middle of your favorite shade make you happy? Dare to be bold with your choice and try it out on one or two walls first and see how amazing it makes you feel. 
#4 Find Your Palette 
This is the slightly less bombastic version of tip number 2 but it still involves you channeling your inner child and choosing your favorite color in the whole wide world to decorate your living room. For a colorful living room where you don't feel too overwhelmed, do some research to find your chosen color's complementary shades and use a few of them around the room too.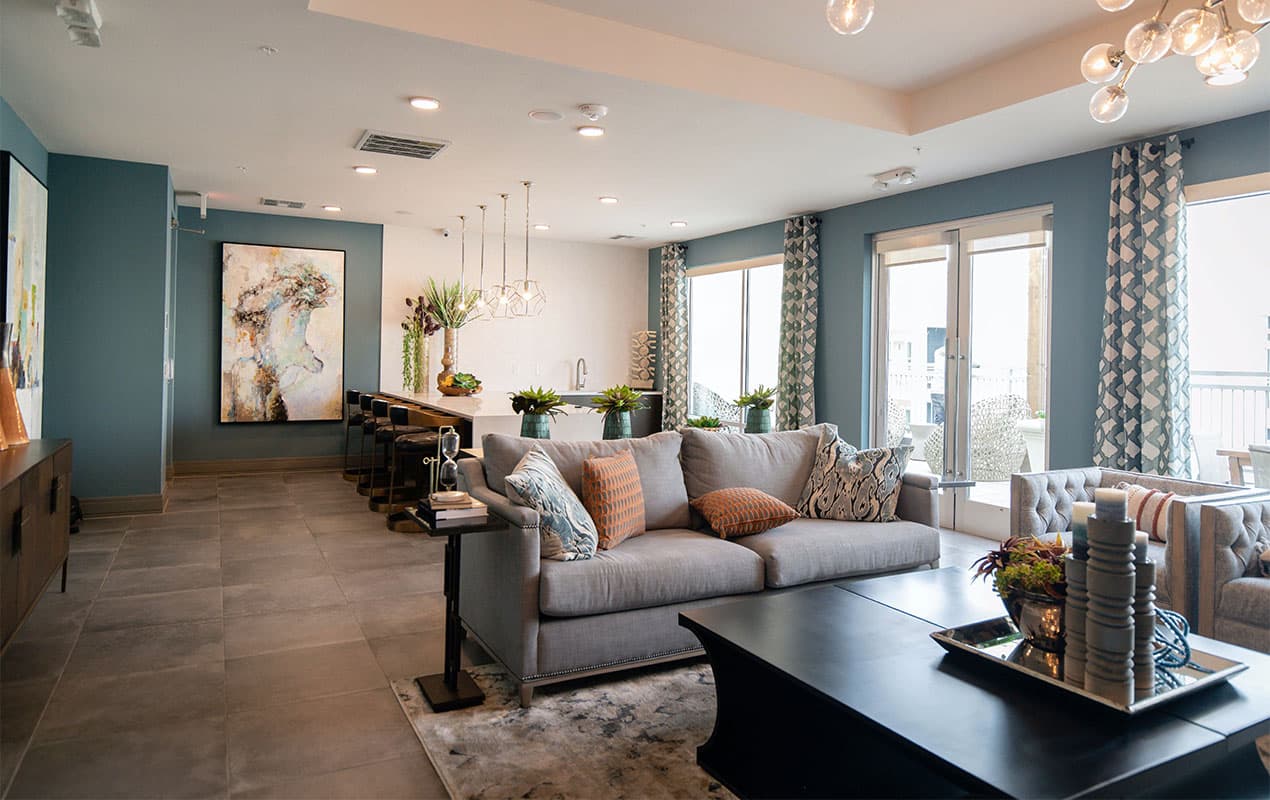 #5 Neon Lighting
Want living room color ideas that involve minimum effort? Go shopping for some neon lighting that you can hang on the wall! It will add a burst of color, provide atmospheric lighting, and serve as a piece of very cool, expressive art too. You will feel like you are back at college all over again, and remember how badass you were back then?!
#6 Embrace Your Inner Extrovert
You know what they say about fear: face them! If you feel unsure about going bold after years of neutrals, take the plunge and create a true eccentric's den! Splash color everywhere – all colors of the rainbow across soft furnishings, walls, lighting, drapes, accessories, and lighting. 
#7 Gallery wall
Creating a cluster of art pieces in your room will express your personality and provide your room with colors chosen by people who really know what they are doing! Spend some time shopping around for art that you really love and that makes you feel great3. Finally, place it somewhere eye-catching, and add lighting if you need to, so you can always admire it!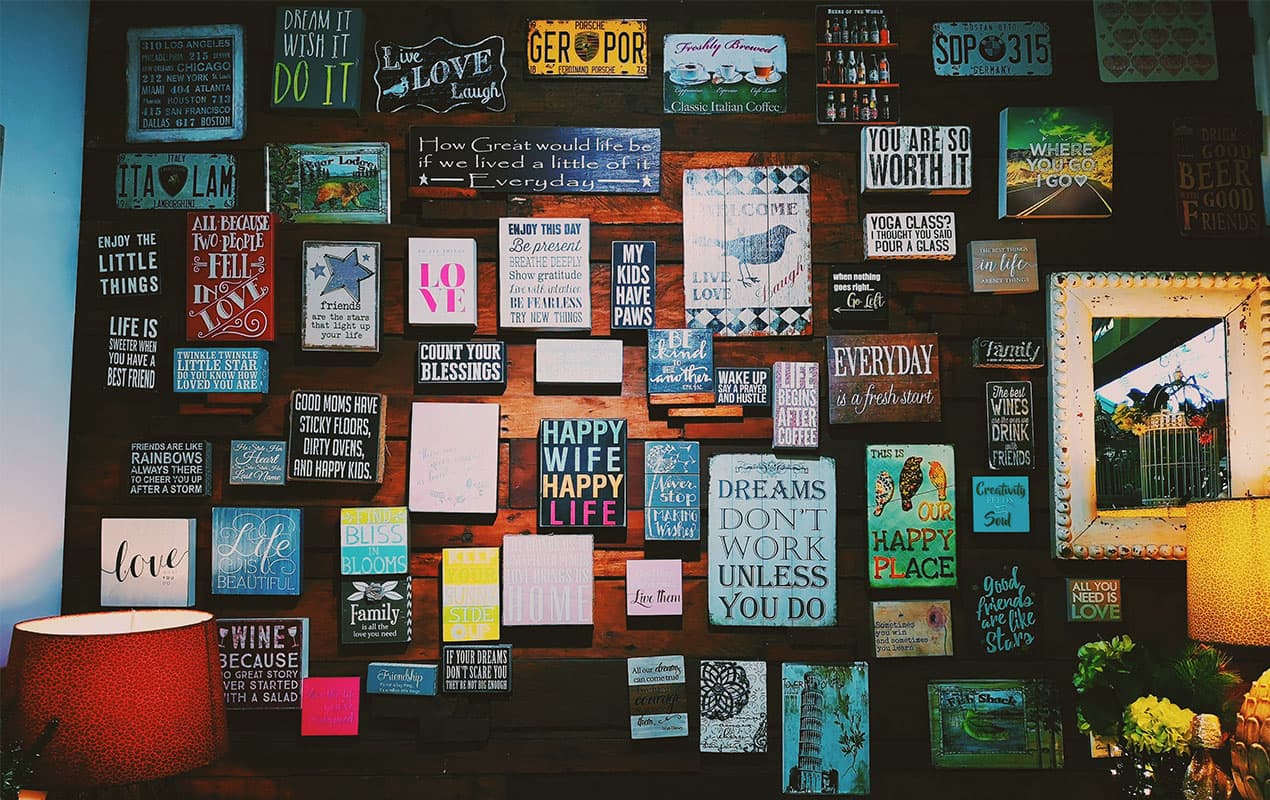 Quick Tip – Invite the outdoors indoors – take some inspiration from your garden and draw in some of the colors that you can see from your windows.
#8 Mural wall
Grab the paints and splash images of things you all love or go completely abstract with shapes and colors. You could make a frame in which to express yourself with some clear boundaries or go crazy all over the wall. And if this is a little scary, paint your wall with black, matte chalkboard paint and draw with colored chalks that you can erase! 
#9 Start With One Inspiration
The way many interior design obsessions begin is with one amazing piece that inspires you to change a whole space. You might find that decorating around a navy blue sofa naturally brings out contrasting, bright colors like yellows, greens, and powder pinks. Or you might have a multicolored rug from which you can pull out all sorts of tones across your entire decor. 
#10 Shimmer and shine 
Color does not have to mean bright neons and candy stripes – you can bring a great deal of tonality into a room with metallic surfaces. Gold and brass really lift deep shades like navy and burgundy if that is the direction you want to go in, but shimmering surfaces also add texture and reflections in a neutral room too.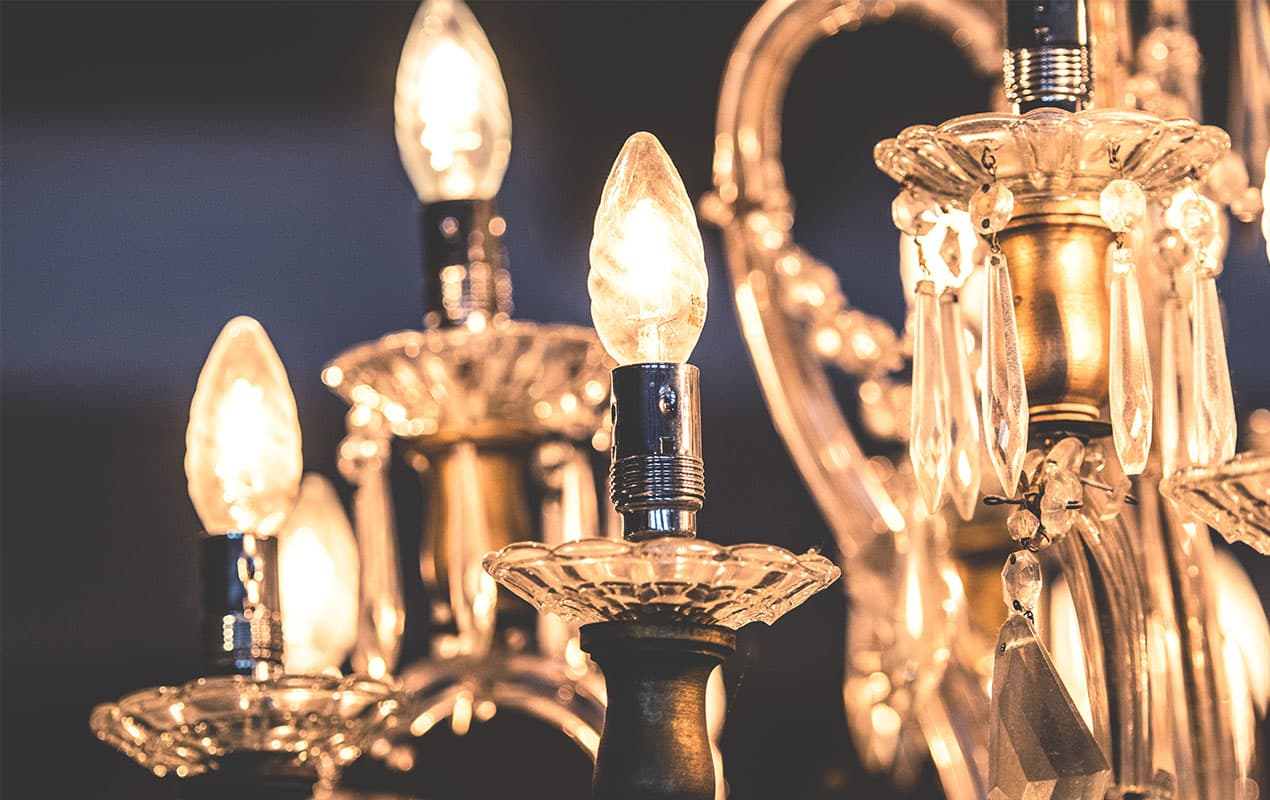 #11 New Neutrals 
There is a way to make your colorful living room a little softer. You can move away from the old neutrals from the last few years and into the world of 'new neutrals' – pastel shades that are reminiscent of the nineteen fifties, such as baby blues, classic coral, pretty pinks, and mints. Yellow living rooms are wonderfully calming and bright, yet subtle. 
#12 Don't Forget the Floor
You may have seen the recent trend for painting the ceiling, well how about a colorful living room with a decorated floor? This could be something soft like a rug or brightly colored carpet, or you could paint your floorboards with a color you love. There are other flooring options too, like tiles or retro lino – and you can take color up to the baseboards if you feel really bold. 
#13 Flowers 
You will have a colorful living room in an instant with vases of beautiful flowers on tables, sideboards, and sills. Choose your favorite or mix up a whole range of colors and styles then use nature's finest color palette to decorate your space – use colorful vases too for added interest.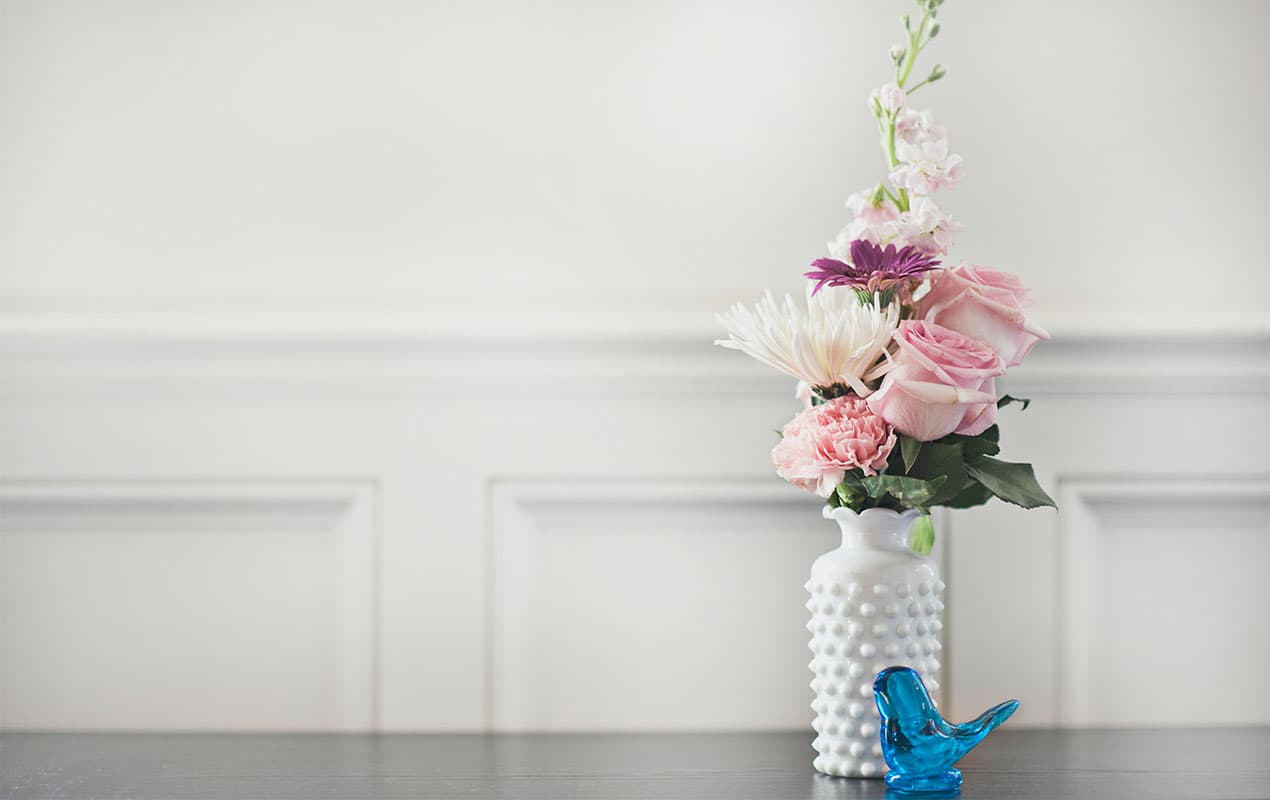 Quick Tip – If you find yourself completely stuck as to where to start with living room color ideas, look to your other belongings like dinnerware, clothing, and jewelry.
#14 Books 
Books make a house a home and will complement either modern living room colors or traditional ones because of their variations and their timelessness. While we are not strong advocates of the color-coordinated method of storing books, there is no doubt that books bring beauty to a room and they should be displayed proudly. 
A Colorful Living Room is a Fun Living Room
Take your white or neutral space and see it as a blank canvas on which to splash a great pop of color. If you need some more ideas for a colorful living room, start with some online research and then get inspiration from one item – so if you have a living room with a red couch, why not mix some colors that look great with that and see where it takes you?