This Decade's Minimalism is a Little Softer Round the Edges 
This year, many spirited designers are exuberantly declaring the death of minimalist decor — that it is time to throw out anything that is white, has straight edges, or has hidden handles. But we think that there is still a lot to be said for clean, elegant lines and uncluttered space, a room that allows a little freshness and clarity to come into our lives. In fact, there is currently a Swedish trend taking the world by storm, all about achieving balance and only having just the right amount of something, called "Lagom." 
So, in 2023 there clearly there is a balance (or Lagom) to be struck between a clear, organized space and one that is warm, welcoming, and invites you in for a cuddle at the end of a long day.
Good News: There is a Very Happy Medium 
If you have loved your minimalist living room for years and the thought of filling it up with 'stuff' is a little too much to contemplate, consider for a moment the way we live since the global pandemic. Our spaces have had to become dual-purpose, to accommodate home working, homeschooling, and other pursuits we would have done elsewhere. Then there is the fact that we have spent so much more time at home relaxing – perhaps a little more opulence wouldn't go amiss? 
So as we see it, you can hold onto your clean, minimalist decor and add some extra flourishes that make it a space for 2023 living. Like Frasier Crane said, "if less is more, just think how much more more could be!". Let's look at a few ways you can pull off minimalist decor in 2023.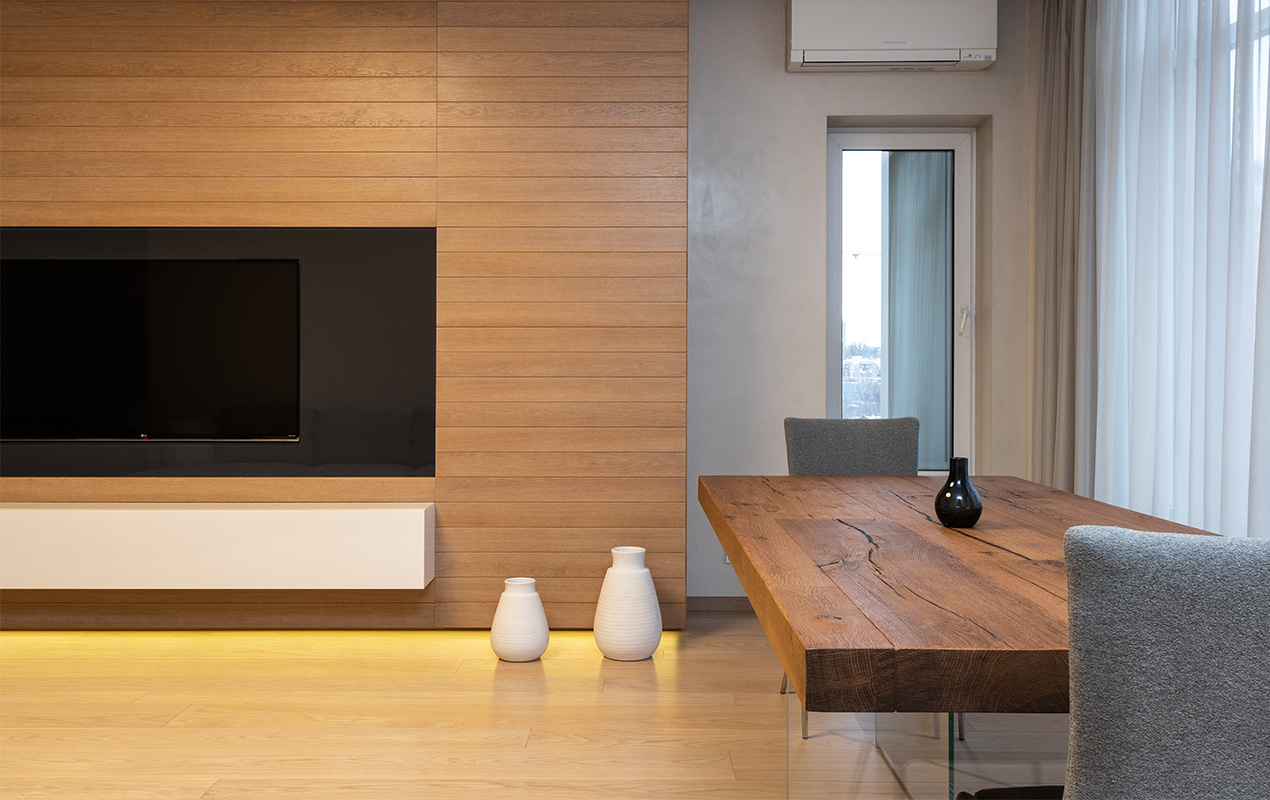 Warmer Neutrals 
The first step you can take in moving from traditional white home decor into a modern take on minimalism is to warm up the tones on your white walls and furnishings. The good news here is that you don't have to go too crazy, decorating with colors you don't feel comfortable with; some simple stone, clay, and sandy hues are perfect for just turning the temperature up a couple of notches. 
Your walls, rugs, throws, and even lighting can stay light in color but warmer in feel – and these colors are so easy to blend with other items in your home to retain the sense of calm you enjoy from your modest decor.
Patterned decor 
If it's not so much the colors but the room itself that you want to keep simple in your home, you could opt for bright, vibrant patterns, which will add a sense of depth and add softer edges to the room without creeping into the space you crave. 
A patterned carpet is a great start (these days you don't have to put up with the ugly designs you grew up with) and you can even find minimalist wallpaper whose designs use curves and light colors for your walls. Choose geometric patterns for mid-century minimalism, and even contemporary large, block color designs to add attractive interest without assaulting the senses.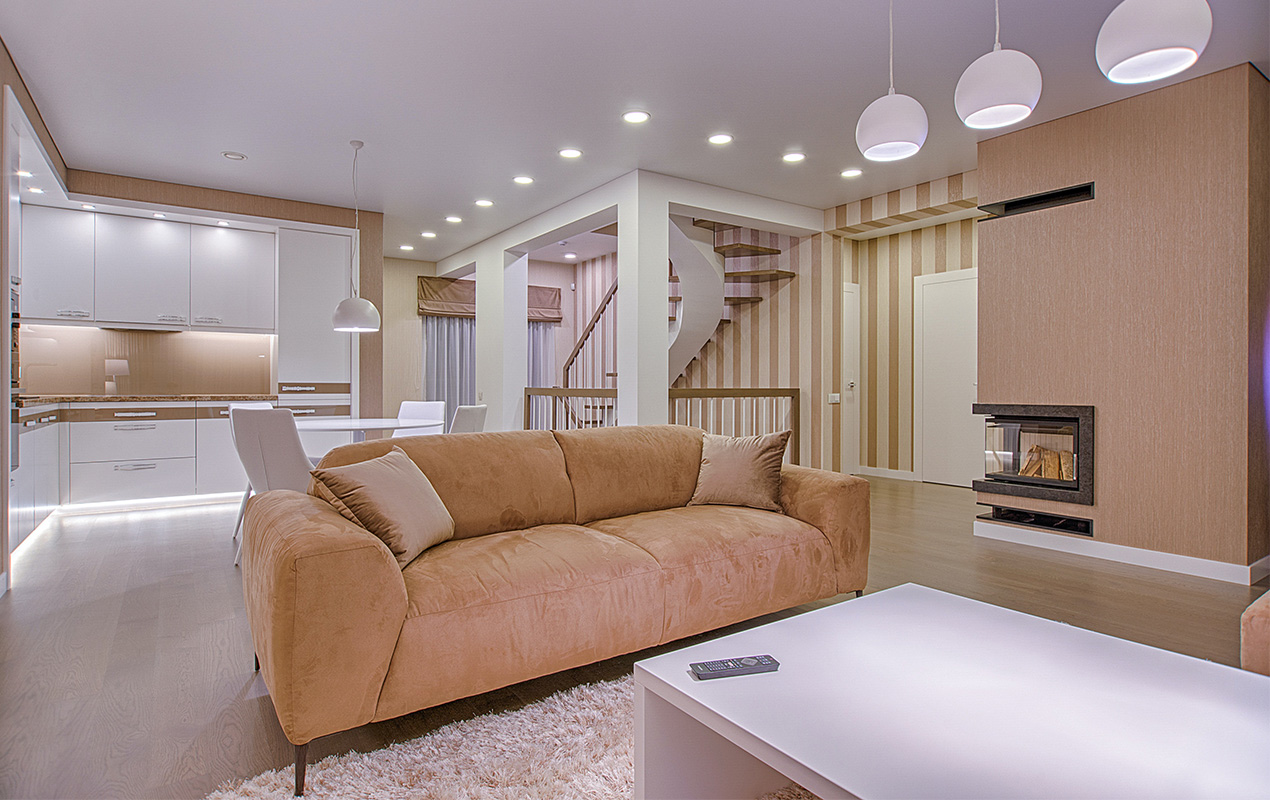 Quick Tip – Create Simple Focal Points: Utilizing the concept of focal points in the rooms of a minimalist home is a good way to tantalize and excite the eyes without having to populate a room with too much stuff.
Biophilia
What is biophilia? Well, it might sound a little scary, but it is a wonderful trend that is truly taking the design world by storm – and it is all about inviting nature into your home. But wait: before you rush out to buy yourself a parrot (and possibly regret that decision quickly) biophilia can be achieved in a few simple ways: 
Gorgeous and varied plants – put them around the home, even hang them from the ceiling to save space! Use only simple terracotta pots if you want to keep things neutral
Paint with colors inspired by nature – cool greens and warm yellows don't encroach too much but add a sense of calm
Add a new window – let the natural light in and brighten up dark corners with ease
Make sure there's plenty of space between furniture – but you know that already, right?
In essence, biophilic items use the natural shapes, forms, and effects of nature and turn them into something you can enjoy in indoor life. And if nature isn't the most simply beautiful thing to admire, we don't know what is.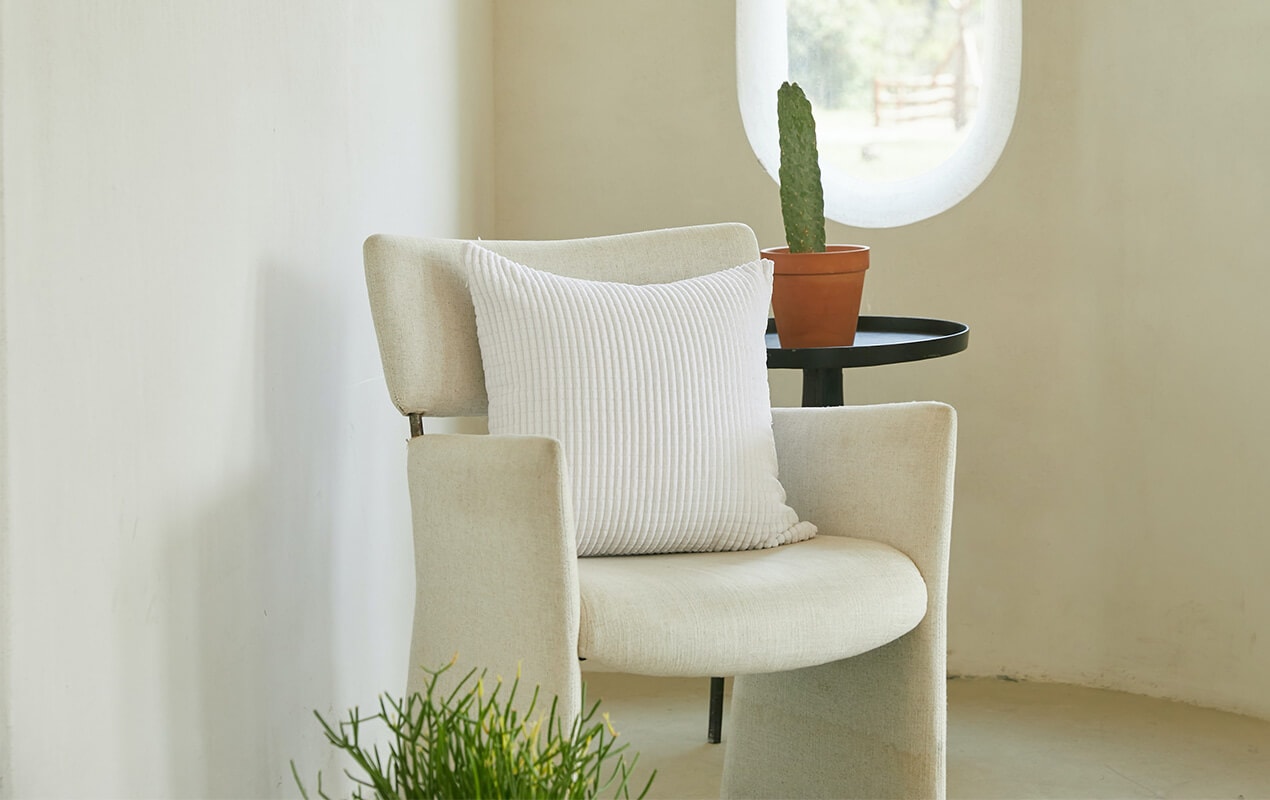 Quick Tip – Tidiness is Everything: If you're trying to curate a minimalistic space at home, then you can have no tolerance for clutter. Make sure to keep your floors tidy and your home free from pointless items of decor.
Embrace the Curves
We love this one because it intrinsically works so well with the minimalist look: curved furniture. You can indulge in your love of mid-century design, or find new items that include some swooping arcs and bends, either way, a beautiful, simple curve will ease out hard edges and create a more natural, less rigid feel in your room. You can add curves with rounded tables, mid-century chairs, and even lighting pieces such as an arc floor lamp – minimalism at its most beautiful and not a speck of extra dust or clutter in sight.
Simple but Luxurious Textiles 
Warmth in minimalist decor can be created by tactile fabrics as well as warmer color schemes – and ideally, both. The trick to creating a comfortable space without making it too busy is simply adding a few softer and more welcoming textiles, whether that be the entire upholstery of your sofa, or the less committed addition of cushions, throws, rugs, and drapes. You could also mix your media by having fabric covered chairs with wooden backs, or lay a linen tablecloth on your wooden dining table. 
Not only does the look of a room drastically change, but the feel does too – and even the acoustics, thanks to the noise-absorbing nature of fabric. You can add as much or as little texture as you like, and if keeping these things clean after the family have been let loose with it is high on your agenda, do just a little research and you can find modern fabrics that are also fully wipeable.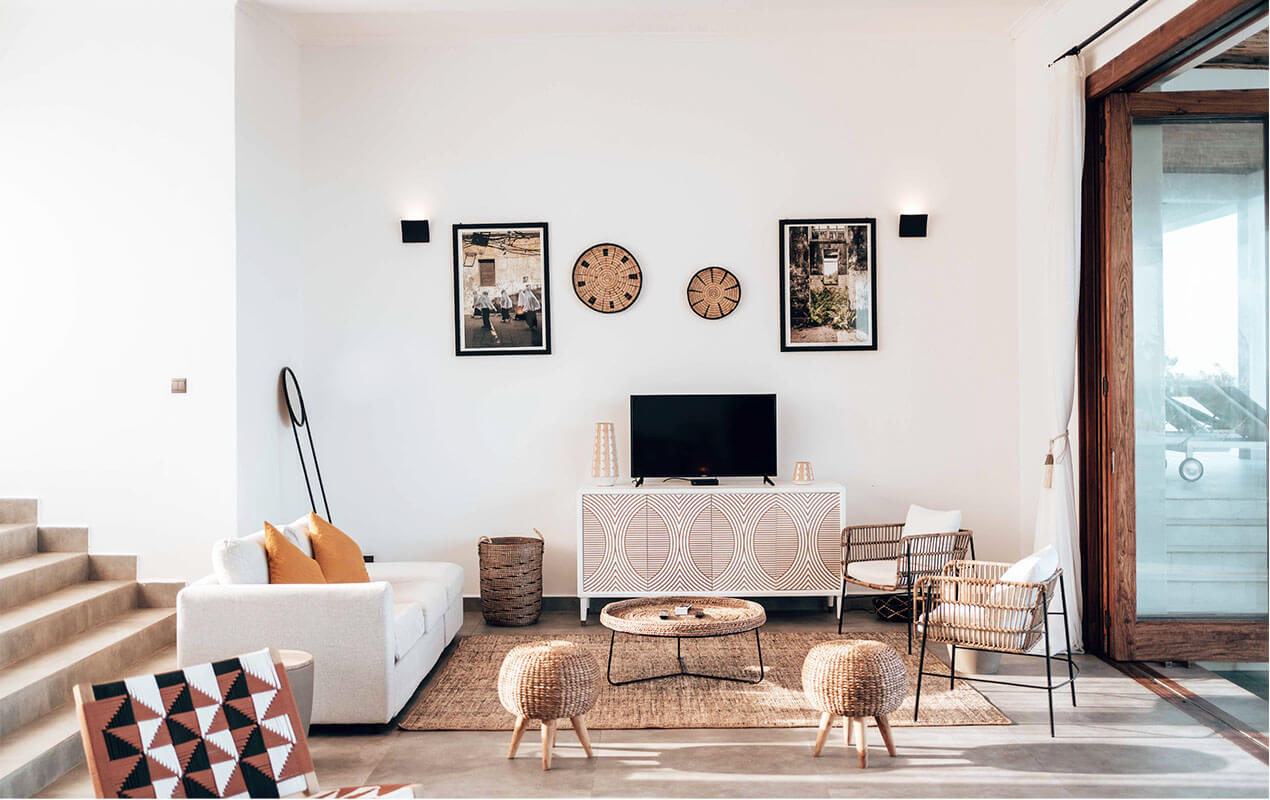 Quick Tip – Don't Strip it Bare: When approaching minimalism, it can be easy to think that almost everything must go, but this isn't the case. It's more about creating a calming space that feels free from frills and frivolity.
There is a… Less Minimal Way to Be a Minimalist 
Minimalism is changing as we move further into the '20s – but that doesn't mean you have to say goodbye to well ordered, fuss free decor. Online, there are so many places to find wonderful ideas for adding warmer, more rounded minimalist decor, and to modify the space you have now with some simple changes. Get browsing those blogs and embrace the new era of simple, classic design!