Ah, the great outdoors. Sometimes there is nothing nicer than hiking through a mountainous valley, surrounded by mother nature, with nothing to keep you company but your thoughts and the sounds of the tweeting birds. On the other hand, sometimes it's pretty nice just to sit in your backyard, with a nice book, and a drink in your hand! The backyard can also be a great spot for a new breakfast nook.
We have put together this list of five great patio furniture tips, so you can make the most of your summer in the garden, whether you plan to do so on a decking, patio, or simply on your own perfect patch of grass.
Patio Furniture Tips: Go All-Weather!
While the image of relaxing out in the sunshine is about as idyllic as it gets, that doesn't mean you should choose furniture that's only suitable for the nicest days. The issue with picking furniture that you can't leave outside is that every time you want to use it, you will have to unpack it from wherever it's stored, and vice versa whenever you decide to go back inside.
Look for materials like powder-coated aluminum, wrought iron, polypropylene fabric, and all-weather rattan when looking for the best outdoor furniture for rainy weather. With outdoor furniture you don't have to cover, you will save yourself a lot of time when it comes to setting up and packing down, while also saving yourself the heartache of rusty chairs and splitting wooden tables. However, we know wood is perpetually 'in', so we recommend if you do want to deck out your decking with nice grainy wood, make sure to treat it with some sealant or waterproof varnish. If not, maybe it's time to consider using other materials for your deck, like switching from wooden flooring to a composite decking material; It's always good to have options that save on time and budget.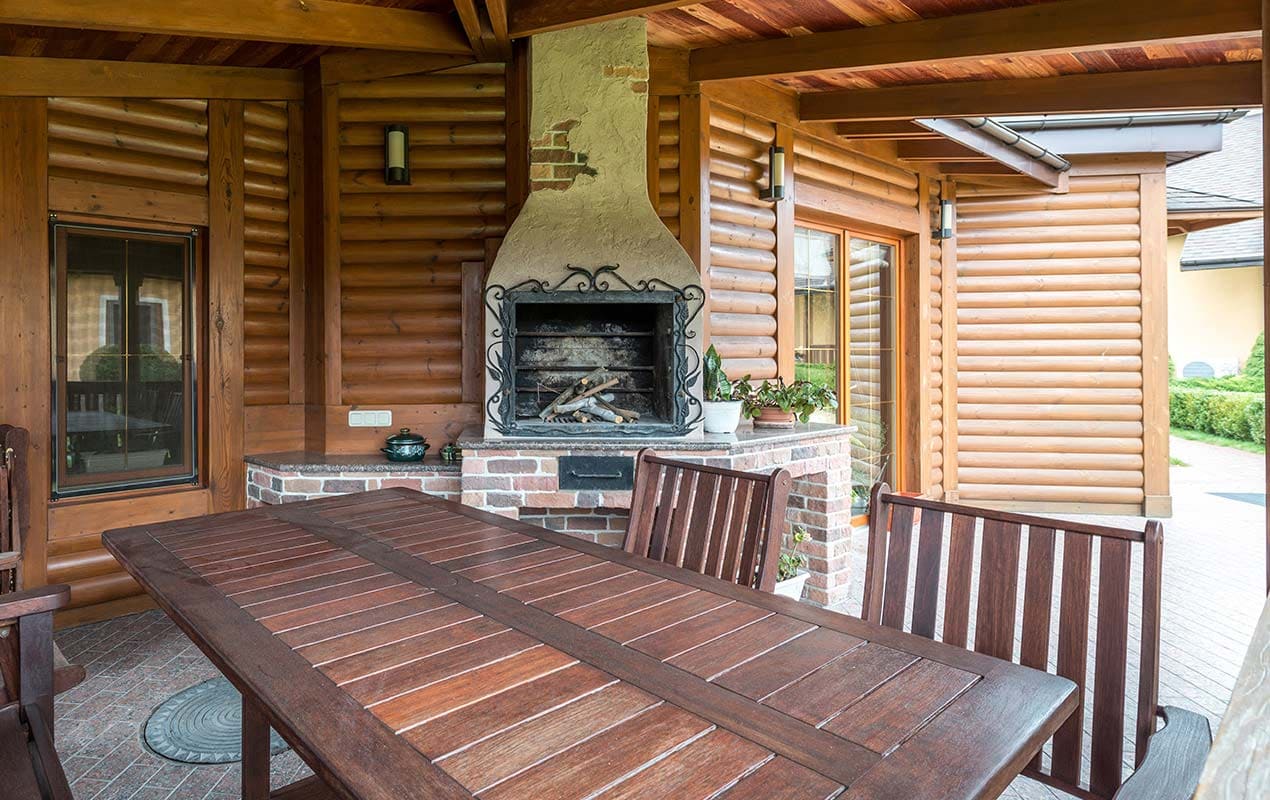 Quick Tip – Be Climate Conscious: While most people can enjoy their outdoor space in the summer at least, it's important to consider the weather in your area all year round. Be mindful of this when selecting your outdoor home comforts.
Patio Furniture Tips: Low-Maintenance Outdoor Furniture
As a perfect partner with all-weather outdoor furniture, low-maintenance patio furniture is always the best choice. Being low-maintenance means that the furniture won't need constant touching up and repairs to remain attractive and functional. You don't want your outdoor furniture to be a chore when it comes to upkeep, so go for items that clean easily, keep their color well with UV resistance, and are made with sturdy, solid construction.
This is another reason why wood is not always the best choice for outdoor furniture, in that it has a tendency to need regular coats of seals and things of the sort to prevent it from going rotten or falling apart. Welded metal items are great because they retain their shape for years and years, while also bringing a timeless industrial feel to outdoor spaces.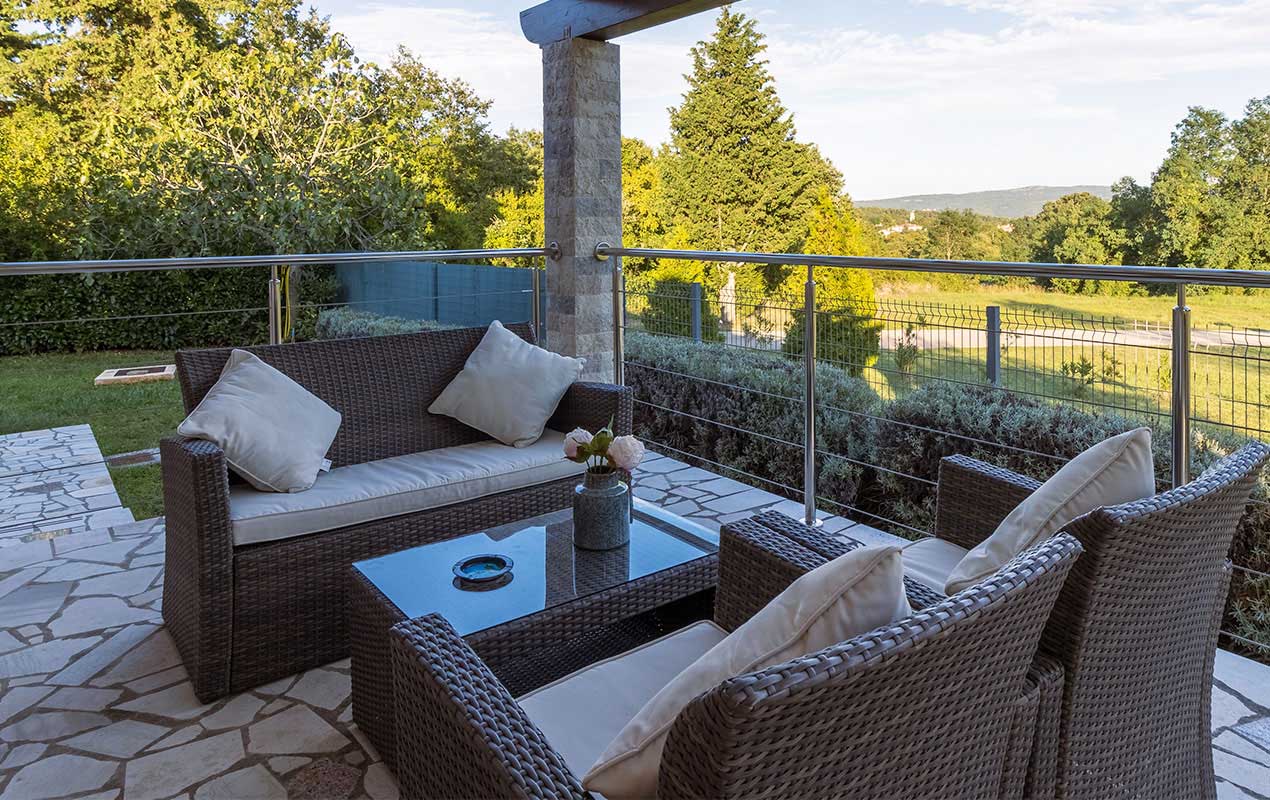 Patio Furniture Tips: Restore, Refurbish, Recycle!
Even if your older pieces of outdoor furniture didn't abide by our first two cardinal rules, that's not the end of the world, as there might be use for those items still. There are plenty of ways to restore and refurbish outdoor furniture, from adding a fresh coat of paint to a bench, covering an old chair with a slipcover, or even just rubbing the rust off of metal items. Along with this, there are some simple cleaning and coating techniques you can use to bring the best out of wood and metal.
You can even restore faded patio cushions with a coat of spray paint! Yes, you read that right, just make sure it dries before you sit back down. You can also upcycle older items of indoor furniture, or even just loose materials, such as construction pallets to make some really stunning pieces of furniture, that are a little less harsh on the wallet. On that note, consider upcycling household items in your outdoor space. If you have durable poultry knotted netting lying around, you could turn it into a hammock for relaxing afternoon naps on the patio. You could also use egg cartons and paper cups as seedling containers, and water bottles as mini greenhouses. With a little creativity and artistic imagination, you can turn "trash" into treasure.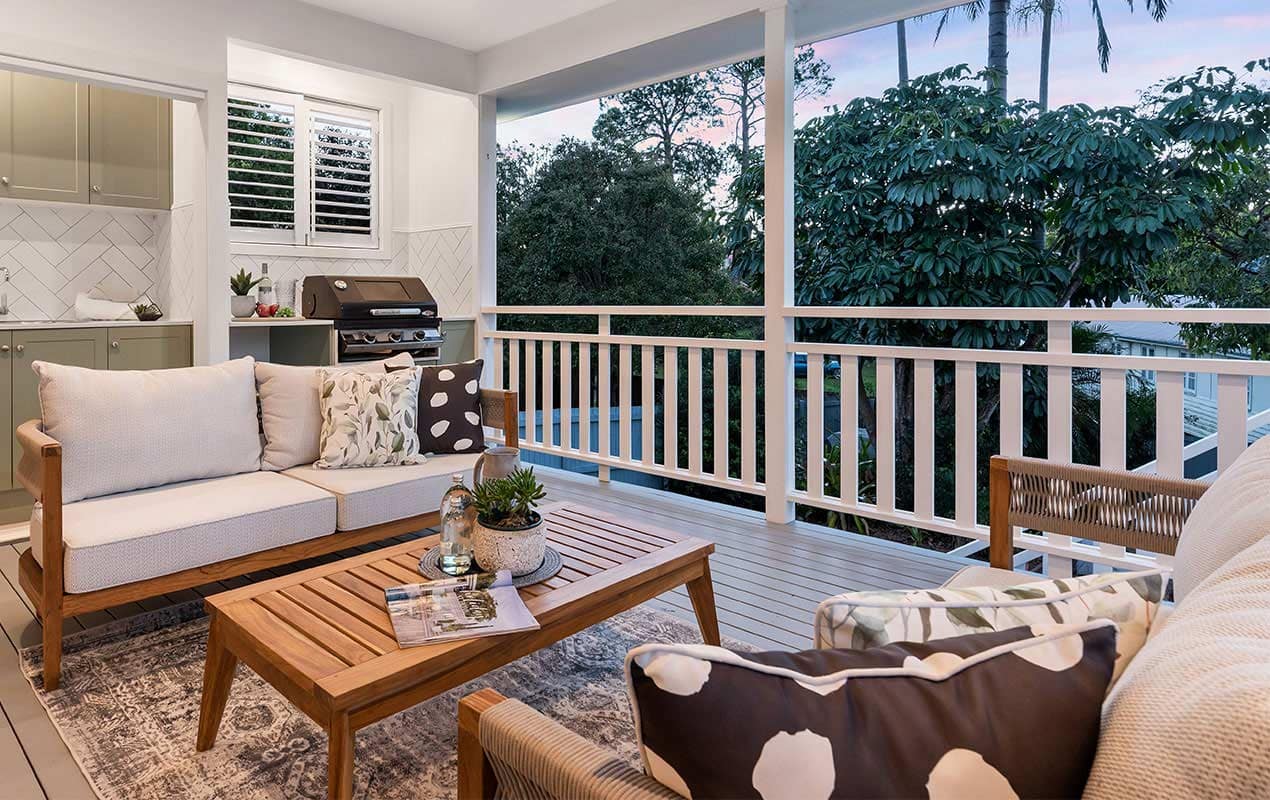 Quick Tip – Consider Your Space: It can be tempting to go on a shopping spree when it comes to redesigning a space, but overcrowding will reduce the openness of the backyard, so be cautious in your selections.
Patio Furniture Tips: Go Multifunctional & Storage Furniture
While polypropylene fabric will not be ruined by a little dance with the rain, it will still get wet. This means if you have a sunny morning after a night of thunderstorms and your new all-weather cushions have been sat outside all night, they are going to be fine, but they are not going to be dry enough for a little while at least. Wondering where we're going with this? Multifunctional and storage-based furniture!
There are so many great benches that feature are either basically built upon storage units, or at least feature them in some capacity, while dining sets and sofas can do the same. Not only can you use storage-based furniture to keep your cushions and fabric items dry, but you can also use it to keep all manner of garden and patio supplies in, ready for when you need them.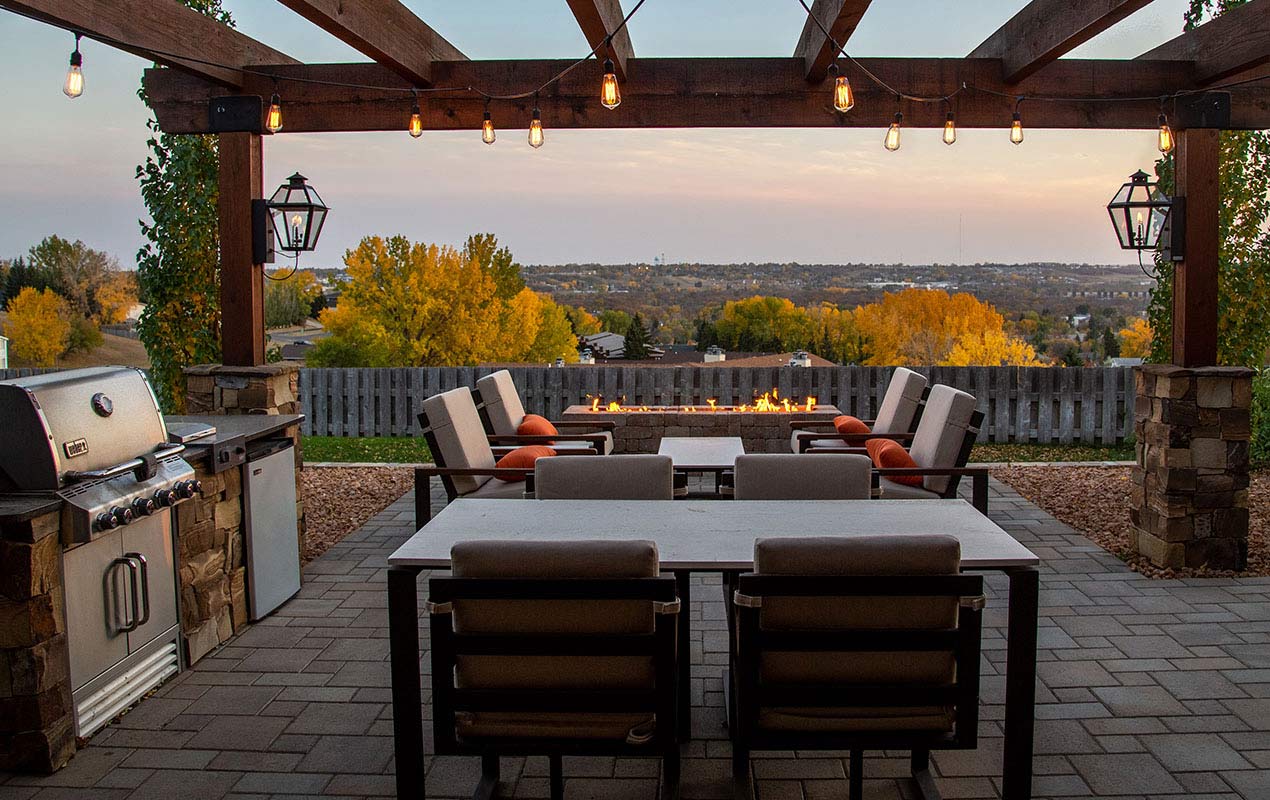 Patio Furniture Tips: Get An Umbrella
While no one likes getting wet in the rain, the dangers of too much sun have also been well-reported for years now. On either a topsy-turvy weather day or in the blazing sun, a good umbrella is a great way to make patios, deckings, or any other garden settings more versatile. With one of these, you can allow yourself some relief from the heat or to enjoy some fresh air without getting soaked.
Whether you have your outdoor furniture on grass, wood, or stone, keeping it protected from the elements is also a great way to extend its life. All-weather stuff is great, but it's not invincible, and as stated before, it can still be made wet and unusable for some time. Keeping it undercover keeps it ready for use whenever you need it. Remember to pack the umbrella away when it's too windy though!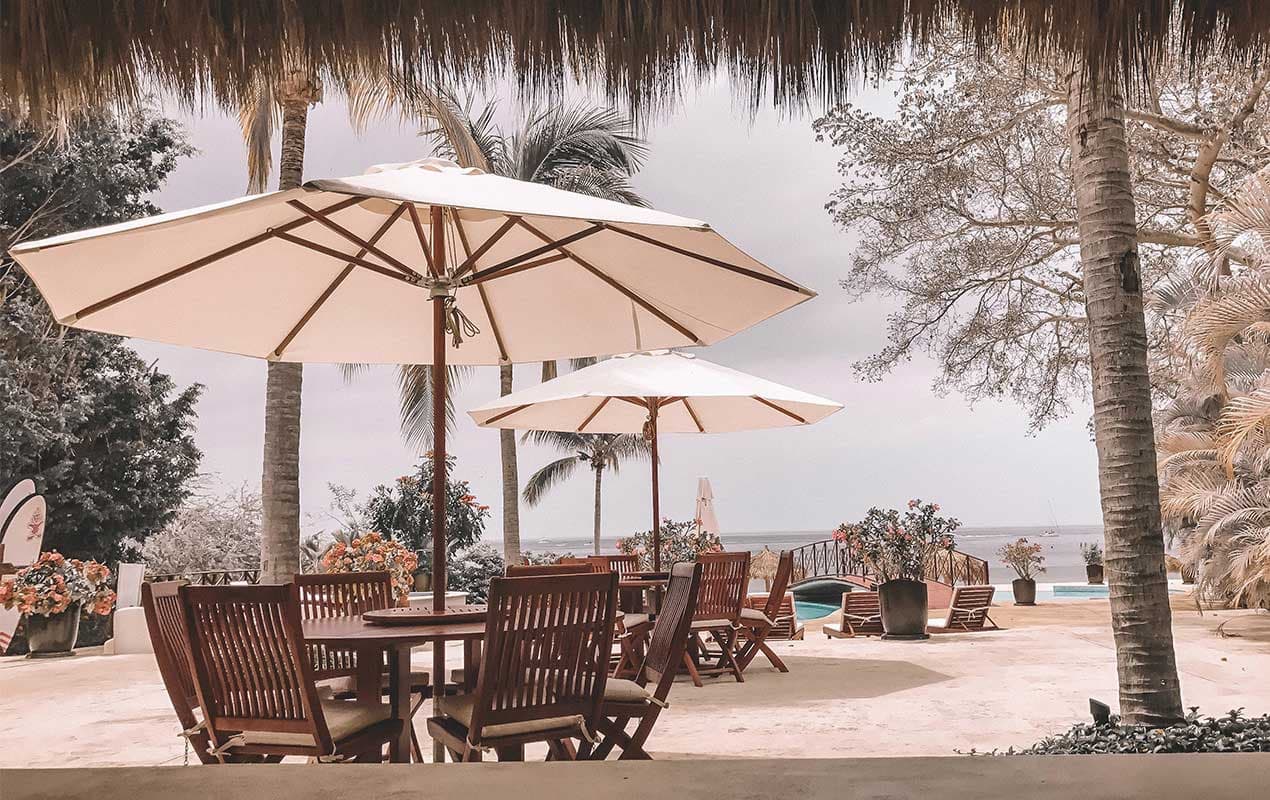 Quick Tip – Yours, Ours, or Theirs?: When plotting your patio, it's important to consider what the space is for. Do you want it to be the go-to summer hang? Or will it be your quiet refuge from metropolitan life. This will define your choices more clearly.
Patio Furniture Tips: Final Thoughts
When it comes to picking, restoring, or protecting your patio furniture, remember that functionality is key. There are so many options out there when it comes to style that you will definitely be able to find something that suits you, but it'll be no good if it's rotten, faded, stained, or rusty within a year. Once you find the right stuff for you, there are countless possibilities for your outdoor space. Barbecues, late night dinners, and drinks galore could all be yours, just make sure you choose your items wisely.
For more inspiration, just keep looking online! You might find exactly what you need just by looking at a trusted interior design and home decor blog.