9 Tips for Your A-Frame Interior Design
An A-frame home features an iconic architectural design with steep and sloping roofs that create a neat triangular shape. You may have seen them dotted on scenic hilltops or nestled among the trees of a forest, as these homes blend seamlessly with nature. Need help with how to make the most of your unique interior decor?
This guide outlines the main things to consider when decorating, whether you are considering building your own or are already living in an A-frame home. Keep reading for nine essential guidelines to bear in mind when decorating your home with an A-frame design.
Let There Be Light
Open up the size of your space with windows that brighten the room. Consider designing your A-frame house with an entire window wall to make the most of your natural views. Adding in a skylight will take this even further, giving you the chance to stargaze from the comfort of your cozy interior. Check out this blog for more ways to utilize natural lighting in your home.
Play With Textures
Blend several different materials throughout your A-frame interior design to add more depth to the textures. Contrast rustic-feel wooden paneling with smooth steel features or exposed brickwork to make your home feel more like a modern A-frame house while preserving that 'at one with nature' feeling. Throwing a touch of pampas grass or bamboo shoots in among the wooden paneling will build on the naturalistic feeling, making your decor more interesting.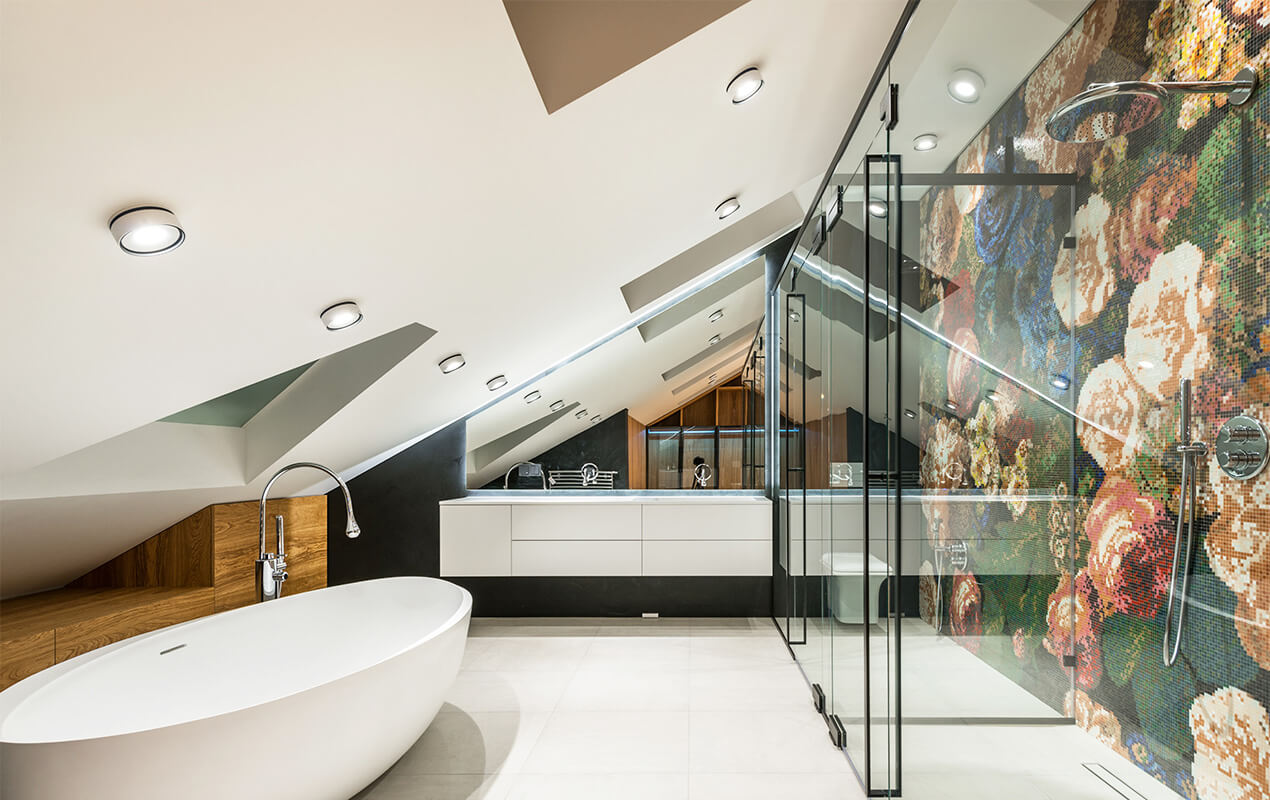 Quick Tips – Embrace the light and welcoming atmosphere by upping the ambiance within your A-frame interior design. Fairy lights and lamps with warm lighting will make your home feel cozy and inviting.
Strategic Set Up
The shape of your A-frame home could cause it to feel a little cramped. Make the most of the floor plan by placing plants, lamps, or small dressers in the corners that might be forgotten. Use furniture to your advantage to make your space look bigger by opting for a few larger pieces of furniture rather than cluttering your home. Be strategic while placing furniture in your A-frame space and make the most of every nook, cranny, and corner you can find.
Prioritize Plants
You will often find A-frame homes in a forested area, atop a jagged mountain, or beachside. Blend your A-frame interior design with the beauty of the views with leafy green plants in hanging baskets and planters inside. Bringing the outside in will blur the lines between the scenic landscapes and your home, accentuating the natural themes in your home decor.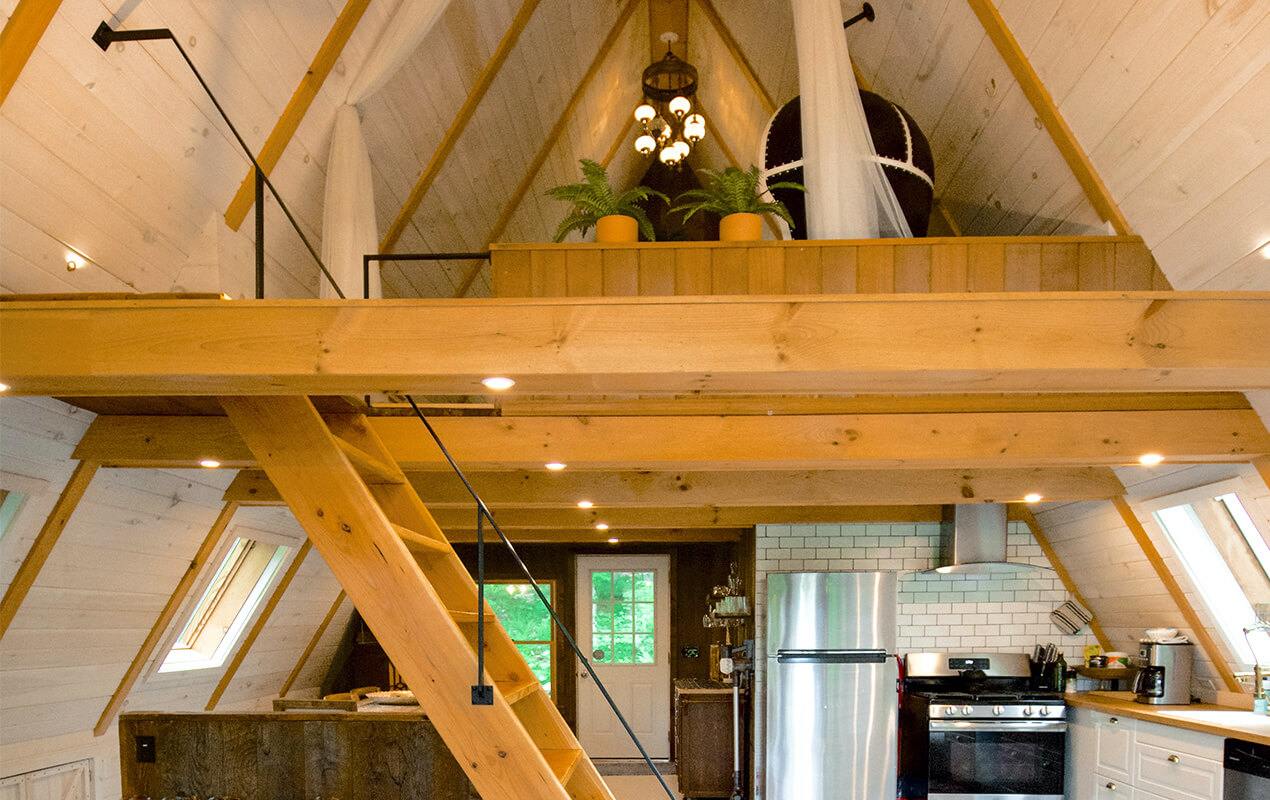 Quick Tip – Your very own A-frame house might be closer than you think! Build a small A-frame house or cabin using one of these A-frame house kits.
Consistency is Key
An A-frame house interior tends to be open-plan and welcoming. Instead of smaller rooms, you can enjoy the kitchen, dining room, and living room all in one. Consistency across your decorating is essential to build a harmonious feeling across your space. Decorate your home with one theme and one color scheme to keep the room connected. You can play with different themes, but ensure there is a consistent flow with the color scheme or materials.
Geometrical Balance
The striking triangular shape of A-frame houses is what makes them so iconic. Continue this theme throughout your interior decor by playing with shapes and contrasts. Position circle mirrors and rectangular paintings to create an interesting geometrical balance in your home decor. Think of your home as a work of art, and get creative with how you use lines, shapes, and bends throughout it.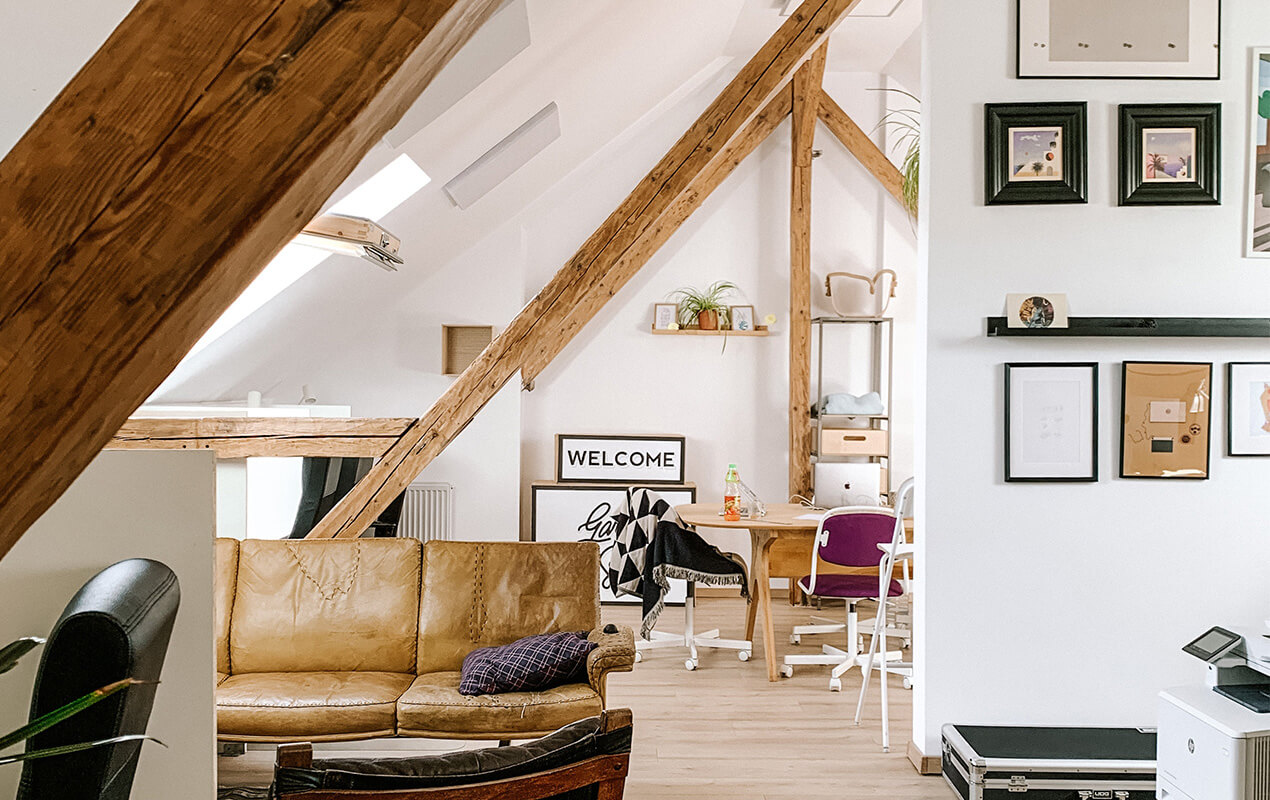 Quick Tip – Saving space is crucial with A-frame homes, so use short furniture pieces like ottomans and low coffee tables, as they are functional without taking up too much room. Find more tips here.
Neutral and Natural
Keep in line with the theme of nature by choosing a natural color scheme, with light and airy tones like beige and cream. Leave room for the architectural features of your home to stand out with neutral shades and tones. Choosing to color your wood beams and floor panels in a darker shade will highlight them, emphasizing the A-frame interior design of your house.
Open Plan Interior
Take your open plan A-frame house interior to the next level and add a mezzanine floor. Make the most of the shape of your A-frame cabin or home by creating a separate space for sleeping or relaxing, but keep it connected to the rest of the house. A small ladder is all you need to connect your hidden haven to the downstairs world, perfect for making the most of the space in a smaller home.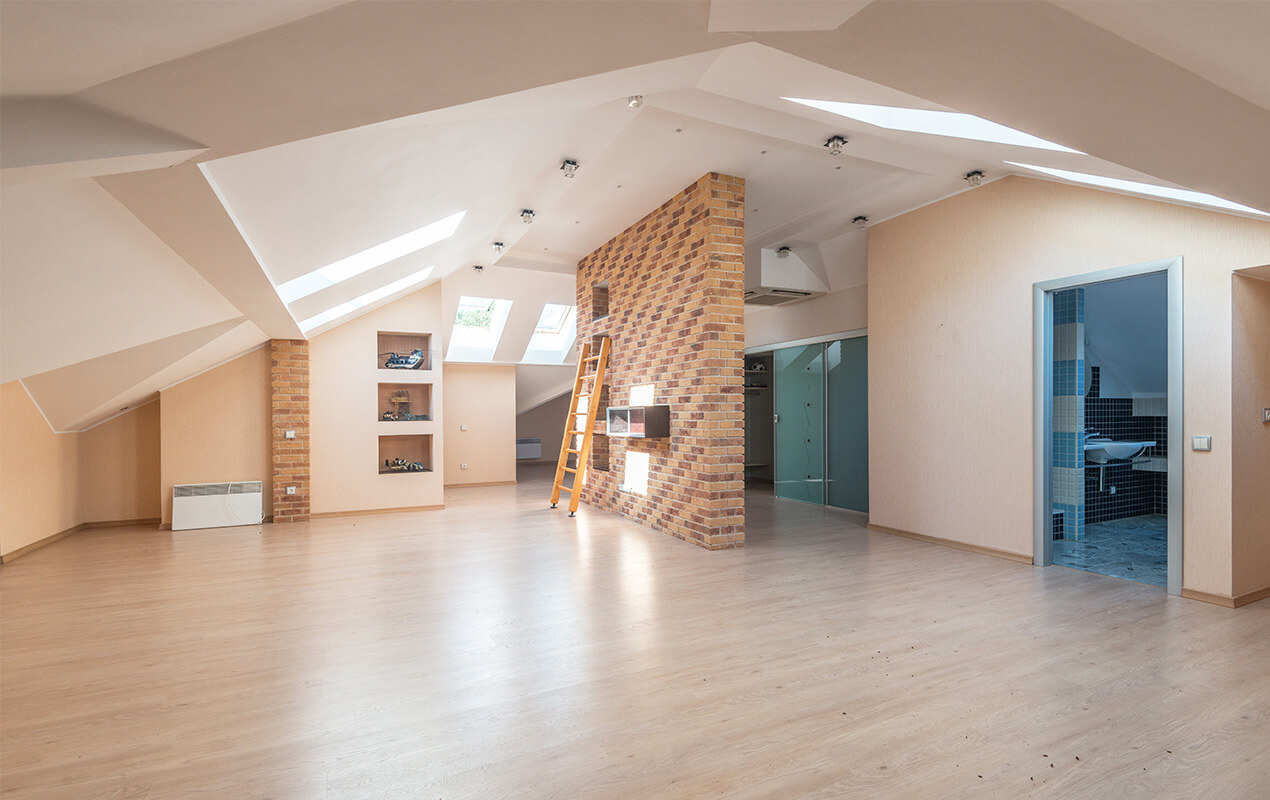 Choose a Feature Wall
Accentuate the unique lines of your A-frame home with a feature wall to add a touch of intrigue. Go for a natural theme, like a forest scene or floral pattern, and couple it with large windows to blur the lines between your home and the nature outside. Or color the feature wall with a pop of color, adding a splash of personality to your interior designs. As Forbes highlights, a feature wall behind a sofa makes a space feel bigger, drawing eyes to your decor.
Why We Love A-Frame Homes
The beauty of A-frame homes comes from the light they let in and the homely vibe they create. While A-frame homes with a view are ideal, you will bring the outside world wherever you position your home or cabin. Choose the size that's right for you, from a compact tiny home to an A-frame mansion with multiple floors. 
Conclusion
Follow these guidelines when decorating your A-frame home. Highlight the striking and iconic features found in A-frame homes with the right furniture, color scheme, and accessories. Avoid these common interior design mistakes and cultivate a peaceful home with balance. When designed in the right way, your A-frame home will become a quirky and individualistic space that inspires you while reflecting your personality too.