Heads up: Spring cleaning doesn't have to wait until the new year. In fact, organizing your home to enjoy a tidy space is always a good idea, with overcrowding being a common mistake. Whether your apartment or house is on the smaller side or is large and spacious, spend some time tossing out unused items, giving away what you no longer need, and cleaning up what you choose to keep. Here are a few organization hacks that help make the process smoother.
 1. Buy Baskets
Speaking of bins and baskets; you should stock up on a few of each to help you organize your place. While it's easy to stick to those clear plastic mainstream shelves, try to go for more stylized baskets that don't just store your items but also look good on their own. They can double as decór, be stuffed in closets or under the bed, and are very easy to move around.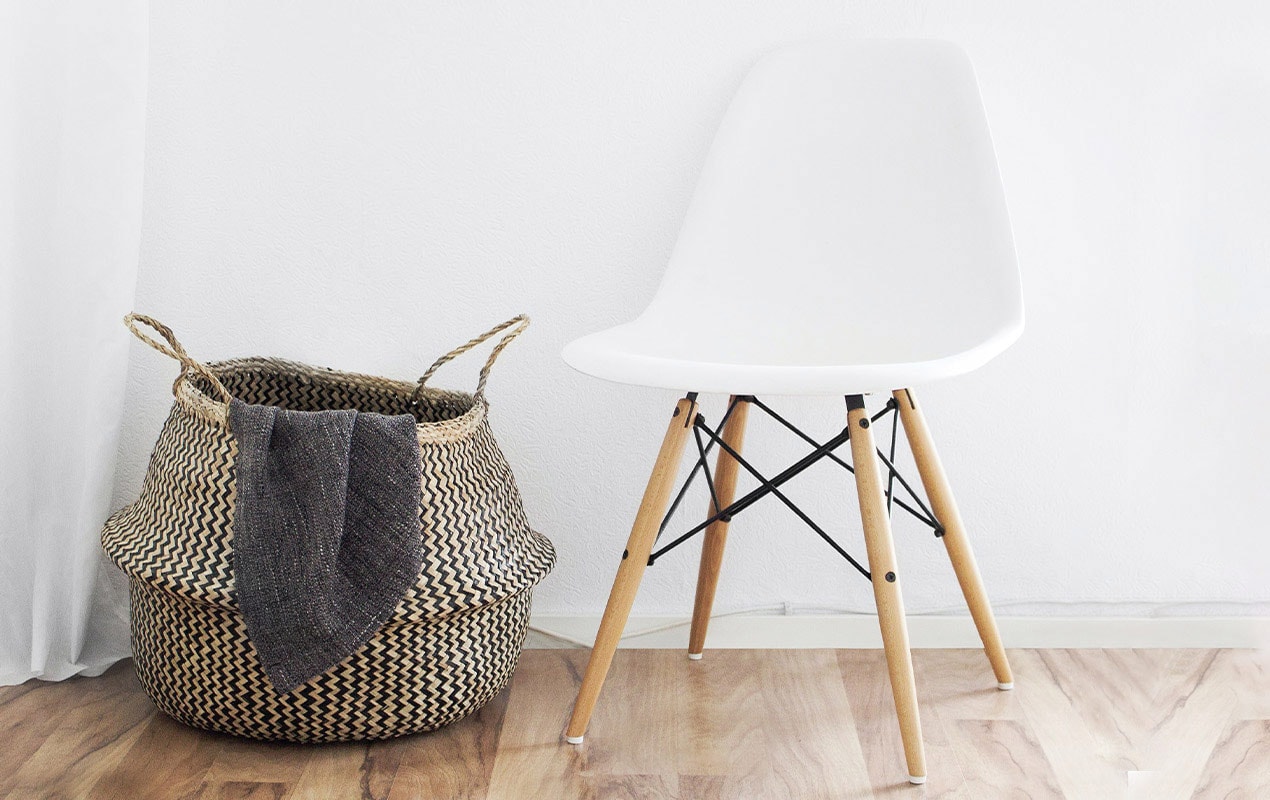 2. Use the Space Under Your Bed
If you aren't already doing this, you may want to consider using that empty space under your bed to store boxes – you would be surprised what you can fit under there! Small spaces might even benefit from bed risers that can create more space underneath. Use decorative bins and baskets to make it look nice or buy a larger comforter to hide the space beneath your bed. From suitcases to winter clothes, shoes, books, and more, you can store a ton of items under your bed to declutter and create more space around your home.
3 . Let Go of What You Don't Need
It's not just Marie Kondo who will tell you to let go of things that don't spark joy, every professional organizer knows that throwing and giving away unused stuff is the best way to declutter a home. Go through your clothes, books, papers, and household items and figure out what you can donate or throw away, and what you absolutely must keep.
Quick Tip – Keep Things Tidy: From the floors to your surfaces, do everything you can to keep clutter at bay. This can means rubbish and detritus, but it also means trinkets, decor, and items of furniture.
4. Use Your Entire Closet
One of the best ways to make use of your space is to use every inch inside your closet. And it pays off to invest in a closet organization system. There are tons of options at different price points available and you won't regret purchasing one once you reap the benefits of an organized closet.
5. Clear the Floor
Dirty clothes, books, papers, cleaning materials, shoes, and more: clutter on your floor will create mental restlessness. If you have a lot of stuff lying around, start by putting it all in a pile or placing it in boxes. Continue by going through your items one by one and figuring out where what goes. You can use rectangular shelf units on the wall for open storage or small organizing cubes to have easy access to all your essentials. Once your floors are clear, your space will feel much cleaner and your mind calmer.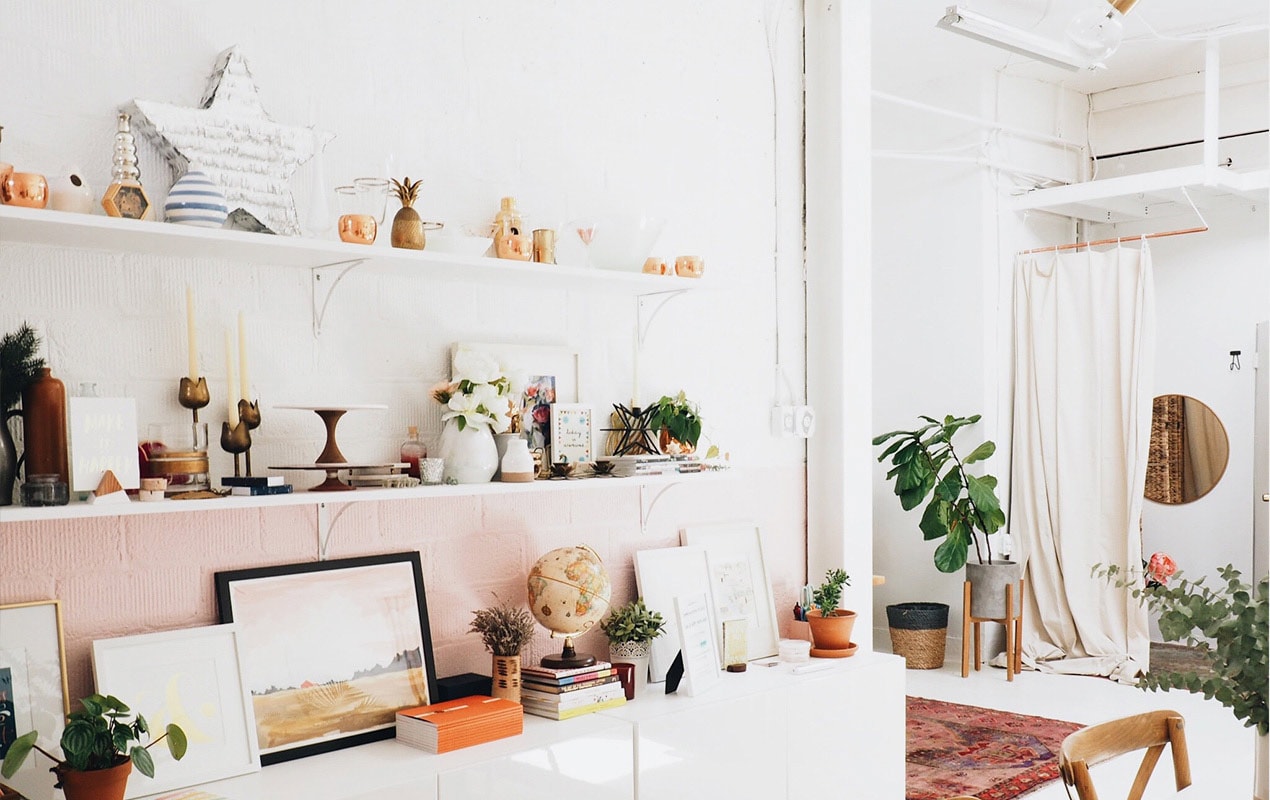 Quick Tip – Express Personality Where You Can: When trying to save space, it's vital to express yourself in a practical way. That means choosing furniture with function and style, decorating walls, and not overcrowding the space you move around in.
6. Substitute Closet Space
If your home is really small and you don't have enough space for a large closet, make use of other places that substitute for closet space. Hooks and open shelves as well as bins and baskets around your home can do the trick and hold clothing and shoes that your closet won't have space for. You can also choose to store away out-of-season clothing under your bed. For example, in the summertime, you don't need easy access to your winter clothes, so store them away to make more space inside your closet.
7. Utilize Your Doors
Your doors can do more than just separate rooms. When adding hooks, they double as excellent storage units that can hold jackets, bags, or belts, They can even hold shelving units for shoes or books. Different shelving or wire rack solutions can help add storage in your bedroom, closet, kitchen pantry, or bathroom.
Quick Tip – Dont be Too Sentimental: When you're trying to make the most of your space, you can't assign too much meaning to inanimate objects, as they'll could just get in the way of your progress.
8. Use Vertical Spaces
Another hack for small spaces is utilizing vertical spaces like behind doors or next to staircases. You can use these to store away small items that would create clutter elsewhere. There are also tons of slim wire baskets that can help keep things organized in vertical spaces.
9. Hide Your Storage
Obviously, your home won't look decluttered and clean if you can still see all your storage boxes lying around. To achieve a tidy look, make use of all the hidden storage around your home and place those organizing boxes there and out of plain view. Other than the space under your bed, you can also utilize space under sofas or inside storage benches that double as useful furniture.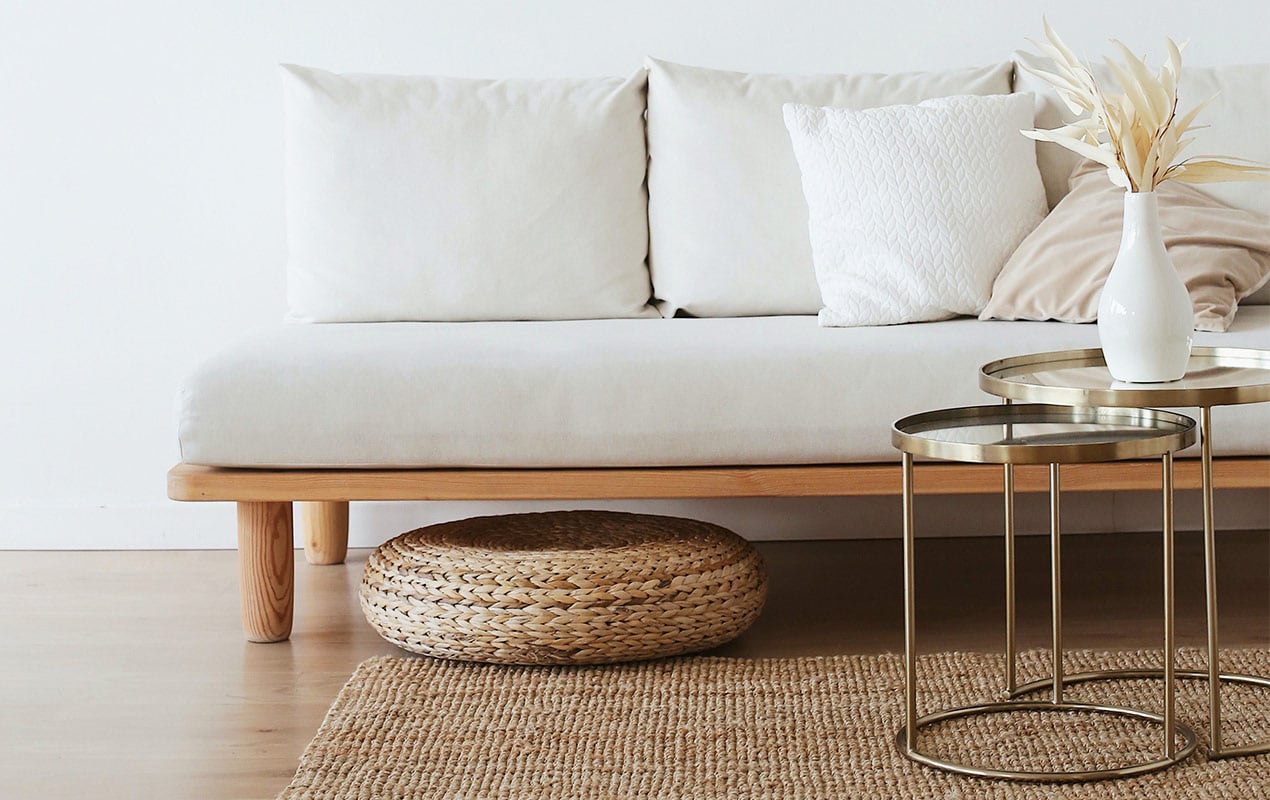 10. Stagger Shelves
Shelving boxes of the same size can quickly look bulky when staggered. Instead, use ladder-style shelving systems that become smaller and narrower toward the top to make them appear lighter and less overpowering.
11. Add Storage Within Storage
It can seem tempting to just buy storage boxes and throw all your clutter in. But you want to be mindful when organizing your home. One great way to do this is by buying smaller storage units and placing them in large boxes to organize all the items inside.
Takeaway
Small apartments can be challenging to furnish and decorate. But simple hacks can make a huge difference in the way your place functions and feels. To help you enhance even a small space, add beautiful decór throughout your rooms and you'll be surprised how rejuvenated and fresh your home can feel.