After two years of avoiding social events and staying isolated from friends and family, we are slowly getting back to spending time with loved ones. A dinner party is an excellent way to gather and bond with people. However, for many, hosting a dinner can be stressful. Aside from cleaning the house and cooking up a meal that every guest will enjoy, you also have to set and decorate the table, mix drinks, prepare a playlist, and more.
To ensure that your event will be a success, we've come up with a few tips for hosting the perfect dinner party. Read on for more.
1. Set the Table
Setting your dinner party table sounds simple, but more than just placing plates, glasses, and utensils, you will also want to add a few decorative items. Since it's a special occasion, you will most likely get out your special china and premium knives, spoons, and forks (if you have any on hand). Additionally, you can add a pop of color by adding bright or pastel-colored napkins, glasses, or decor.
Fresh flower arrangements in glass or porcelain vases easily spruce up your table, as do small sculptures and green centerpieces. However you plan to decorate, leave enough room for your food. If you serve every guest's meal pre-arranged on their plate, you won't have to worry about space on the table for your food.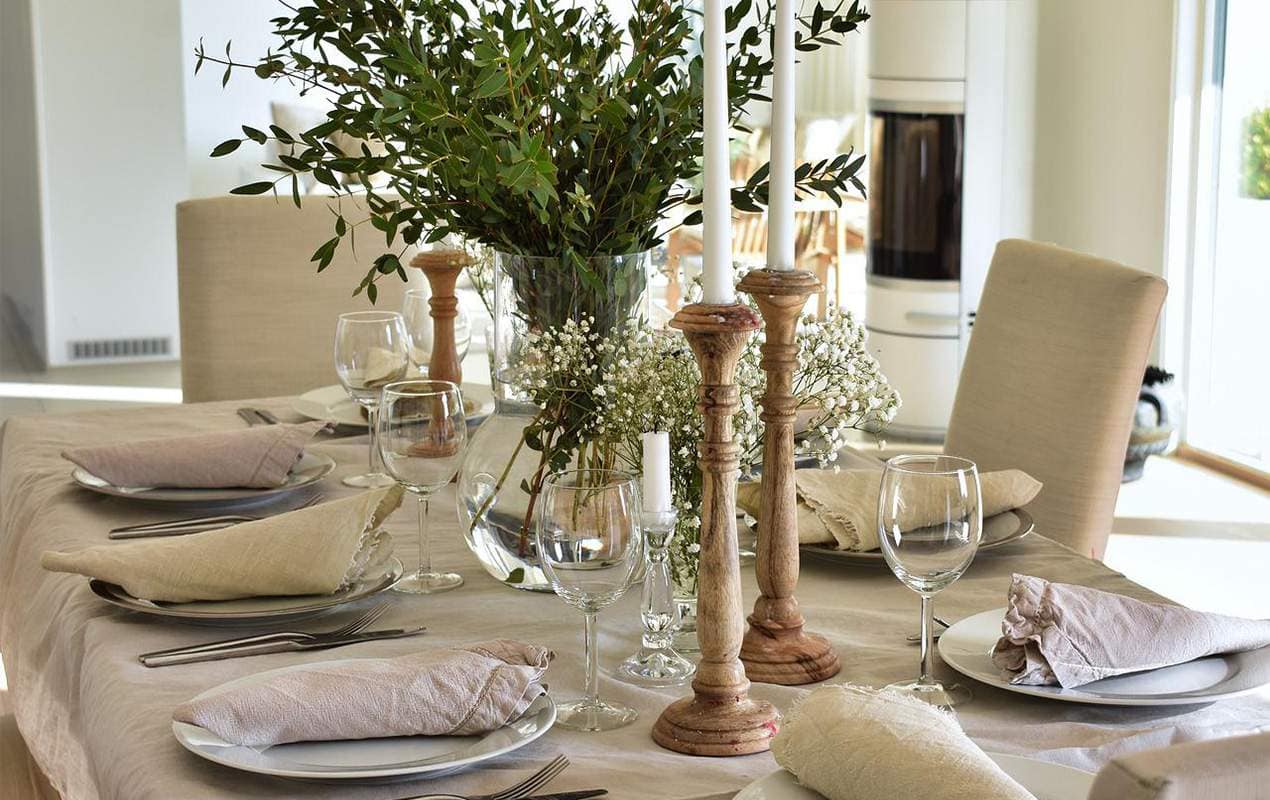 Quick Tip – Stay Alert: Of course, drinking can be great fun, but when you're hosting you need to keep a good head on your shoulders. Being a hospitable host is your primary objective!
2. Prepare Properly
When you have a group of friends, family, or colleagues over for dinner, dishes will quickly pile up after you finish your meal. Make sure to have a completely empty dishwasher that you can load as you go to avoid clutter in the kitchen. Take out the trash and tidy up your kitchen, so that you can prepare last-minute items in a clean, stress-free area if needed.
You should prep everything you will be cooking ahead of time. This includes laying out the cutting boards, knives, pots, and pans, as well as chopping up any veggies that can be prepared early on. This will cut down your time on the day of as well as help you clean up faster once you are done cooking.
Always pre-make your dessert the night before your dinner date. If it's a creme brulée, you will only have to torch the sugar right before serving. Pudding and cake can be completely pre-made and just have to be served. And if you serve ice cream, have your toppings, bowls, and spoons ready, so you can assemble everything quickly after dinner.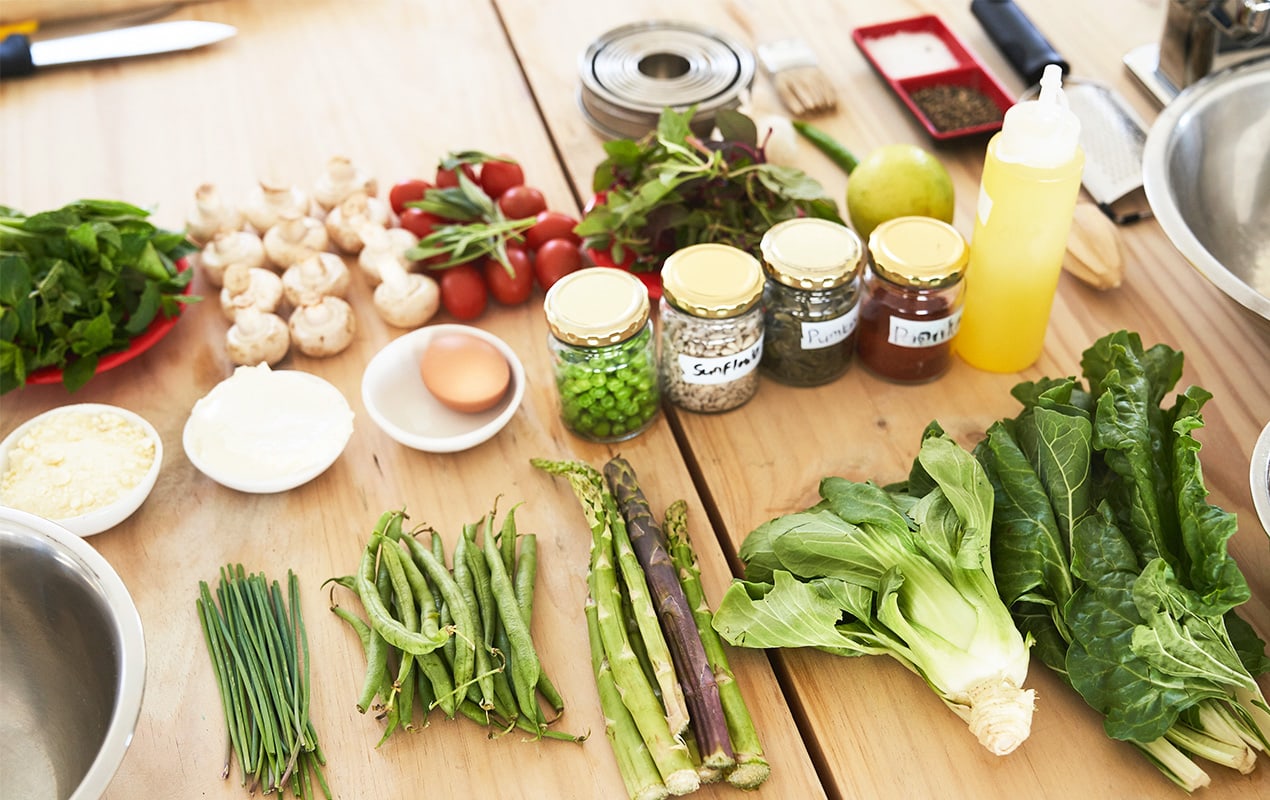 3. Selecting Tableware and Decor
If you don't have extra tableware for special events in your house, you can always opt for white plates and bowls. They are neutral, go with everything and allow the colors of your meals to take center stage. Whether your interiors are traditional or modern, white china is universally suitable for every meal and always looks clean.
Wine glasses should be of good quality. When serving expensive wine, you don't want to subject your guests to drinking from flimsy, cheap glasses. Consider what type of wine you will be serving, white or red, and have glasses for both available.
Placemats should match to give your table a cohesive look. You can find beautiful linen ones in sets of 8-10 as well as matching napkins that spruce up your table setting. If you don't find any style you like, you can always buy fabric and have napkins made. It's generally not expensive to do and unlike paper napkins, you can use those made of fabric forever. White and black napkins are always in style and appeal to most people's tastes.
Quick Tip – Be Inclusive: Not everyone can eat the same things, so it's important to consider that when planning your menu. Make sure you have options there for those with dietary restrictions. The same goes for those who aren't drinking!
4. Dinner Party Timeline
Your dinner should start with appetizers like a simple cheese plate or hors d'oeuvres. Pair this with a light wine like a chardonnay. This is the time to turn on the oven, if there are any last-minute sides you have to cook, bake, or heat up. With drinks and conversations, estimate the pre-dinner time to take 30-40 minutes.
Once your meal is ready to go, seat everyone and serve the main dish. Allow guests to select a wine or serve what you have prepared. After dinner, everyone might feel full and need some time to rest and digest. This is the ideal time to play a card or board game, or simply enjoy some conversation on the couch in the living room or outdoor porch. Finish off the evening by serving dessert and a matching beverage of your choice.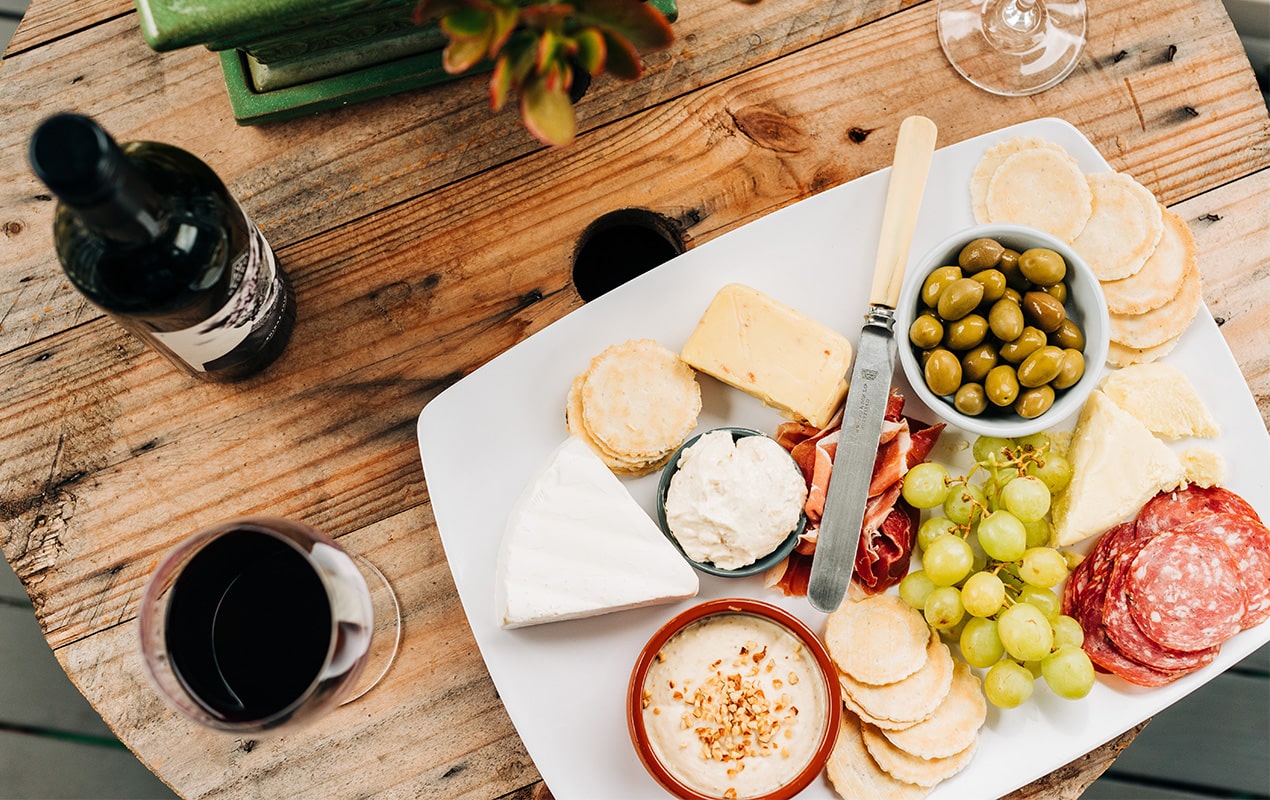 Quick Tip – Don't Be Too Strict: While it can be nice to have a seating arrangement planned, the best course of action is focus on your guest's comfort(1). Don't be a stickler if you don't need to be!
5. Entertainment
Most dinner parties don't need special entertainment. Good conversation between friends goes a long way in ensuring your evening will be enjoyed by everyone. But for those that want to add a fun element, buy and prepare a card or board game. Uno, Monopoly Deal, or Cards Against Humanity are popular and easy games to play.
Preparing a music playlist for the evening is also an excellent way to prepare beforehand. However, if you're tight on time, you can always just play a Spotify playlist in your preferred genre.
Ready to Host the Perfect Dinner Party?
Dinner parties are one of the best ways to reconnect with friends, colleagues, and family – and your dinner party decor will set your night up for success. From stunning homeware sets to classic and ambient lighting to timeless decoration options, there are countless ways to host the perfect dinner party.