The kitchen is considered by many to be the beating heart of the home. It's where you cook your food, drink your morning coffee, and is often the center of entertainment when you have guests over. Maintaining a stylish kitchen can be hard, though, with design trends and styles moving forward year after year. If you're looking to update your kitchen, but aren't sure what the newest flavor is, then you're in the right place.
We've put together this list breaking down five of the latest kitchen trends that you can co-opt or adapt to bring your home's heart into the modern-day.
1. Open Shelves
The open-shelving kitchen trend has caught a fair amount of attention on social media in the last year, with its online exposure spreading into kitchens quicker than ever recently. Opting for open shelves can add an element of flow and a relaxed feel to your kitchen, while also taking up a little bit less space than a traditional chunky shelving cabinet.
These open-styles of floating shelves can become the home of various kitchen items; whether you populate them with mugs and coffee cups, small sculptures, and artwork, or basic morning items like tea bags and sugar bowls, the open shelf makes reaching for them easier than ever. You can even add built-in LED spotlights for extra visual appeal.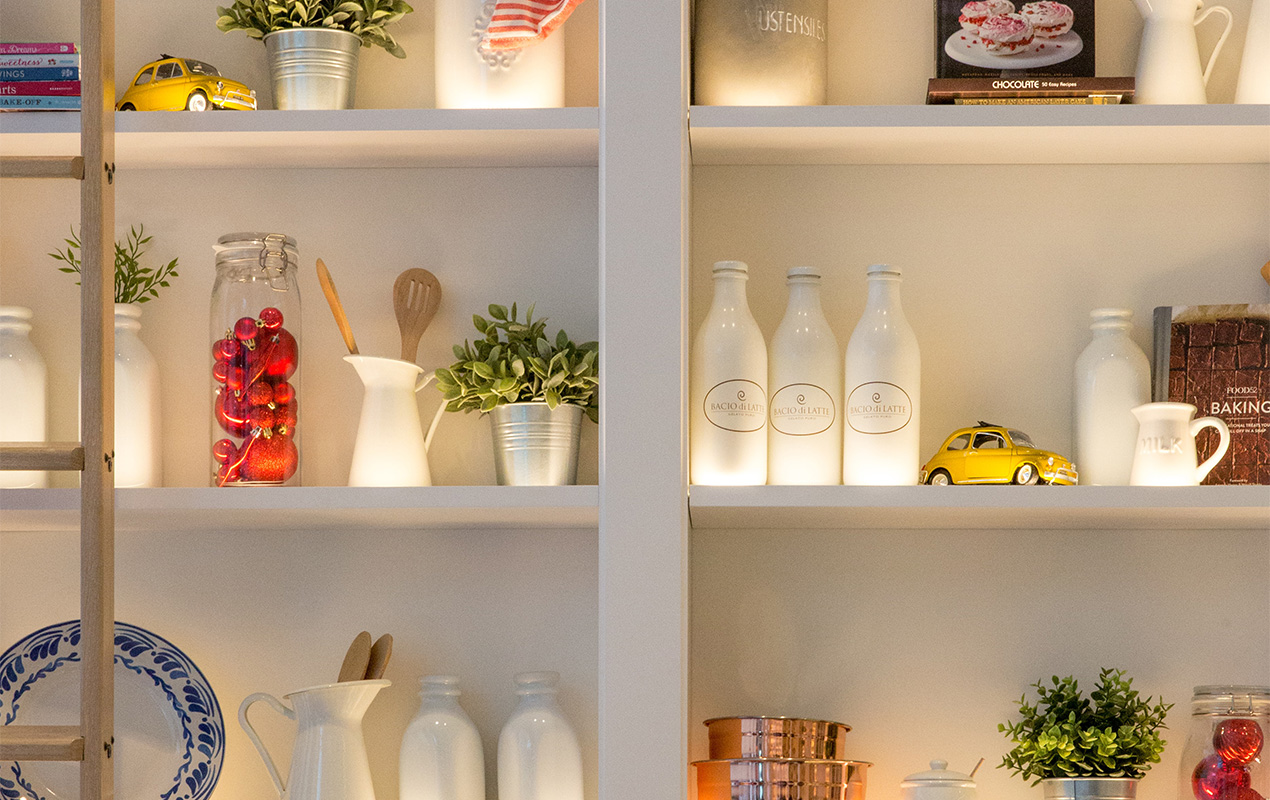 Quick Tip – Trends aren't Everything: While following the trends is a great way to keep your space feeling up to date, remember that the next one is only around the corner. Feel free to experiment within trends, but don't be a slave to them.
2. Veined Marble
While marble worktops in kitchens have been a fixture for years, the stone is making its way around the whole room in 2023, and it's showcasing its natural veins more than ever. Being a non-porous surface makes marble great for kitchens, as it can be easily wiped down and cleaned after a messy cooking session or when spills occur.
Veined marble fixtures on the walls behind sinks are becoming more and more popular for their functionality, dramatic aesthetic, and the sense of regality that they can bring to a kitchen. Marble is a fairly expensive material, but in 2023 there are also plenty of cheaper alternatives on the market, or even imitations using materials such as laminate. Either way, the veined aesthetic is the name of the game this year.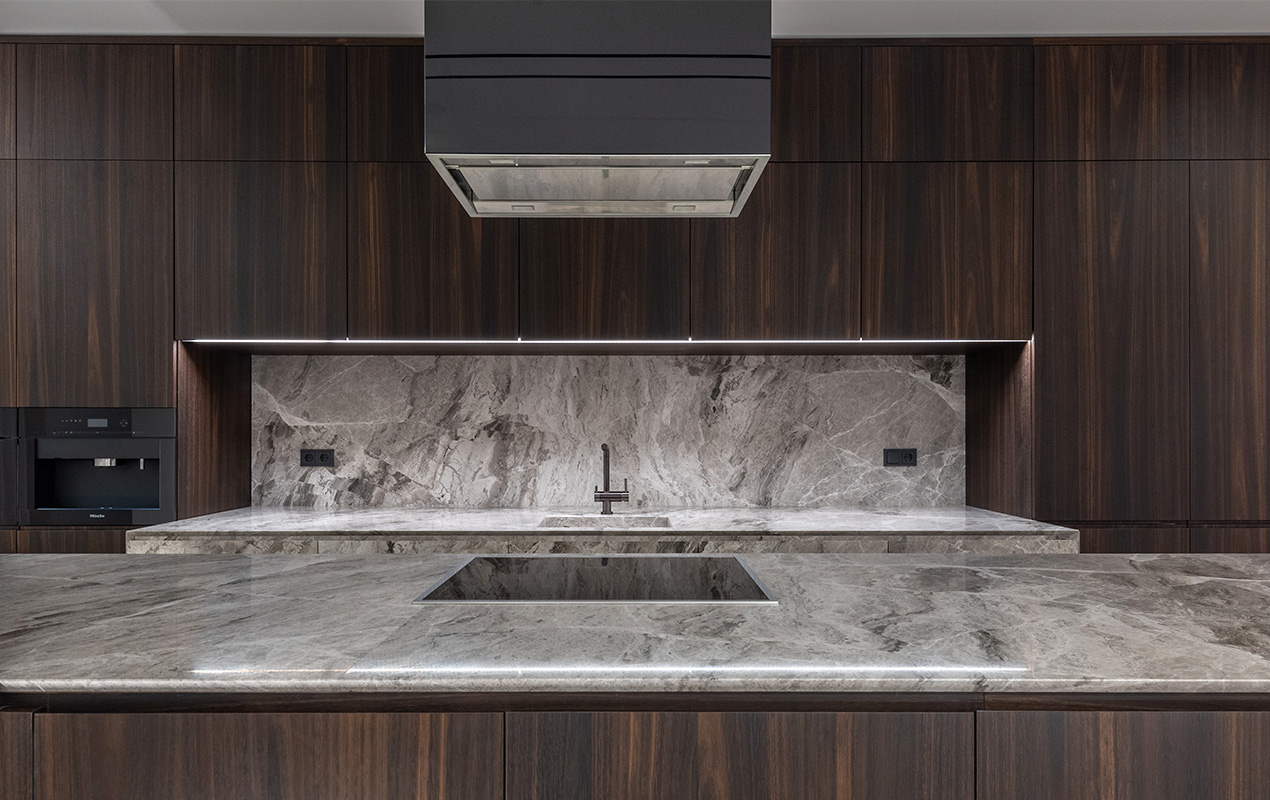 Quick Tip – Remember to Eat: The kitchen is a vital part of your home, where you cook and eat your meals. If you're going to embark on a large-scale redesign, make sure you have preparations in place for your food needs.
4. Blues, Greens, & Monochrome
If you're looking for the latest kitchen colors that will get the base of your home's food looking fresh and up to date, there are three major players in 2023, each of which has been fairly uncommon in the kitchen trends of yesteryear. Rich dark shades of blue, softer green tones, and minimalistic monochrome color schemes.
Blue shades, like indigo and navy, have been growing steadily in popularity after years of being essentially unheard of, offering the perfect surroundings for complimenting metallic features. Soft, lighter green tones have also been all the rage recently, noted for the relaxed atmosphere that they bring to kitchens. In a different way, the modernistic monochrome kitchen has also grown in popularity, bringing a sort of futuristic feel that pairs well with smart kitchen setups.
3. Kitchen / Home Office Hybrids
Since the pandemic, more and more people are working from home, but with many homes lacking dedicated studies, spare rooms, and office spaces, people have been looking to the kitchen to find the space to get their work done. You can set up a desk in the corner, or even get extra use out of your kitchen table. Whichever direction you go with it, dedicating some space for working in the kitchen is a great choice in the modern landscape.
The kitchen works great as a spot for working from home for multiple reasons. For one, cooking in the kitchen is already a functional task, meaning the association with work won't inspire stress. Secondly, the living room and bedroom are meant for relaxation, with pillows and cushions to prove it. Finally, harder, work-friendly furniture suits the kitchen already. Plus, need a lunch break? You're already there.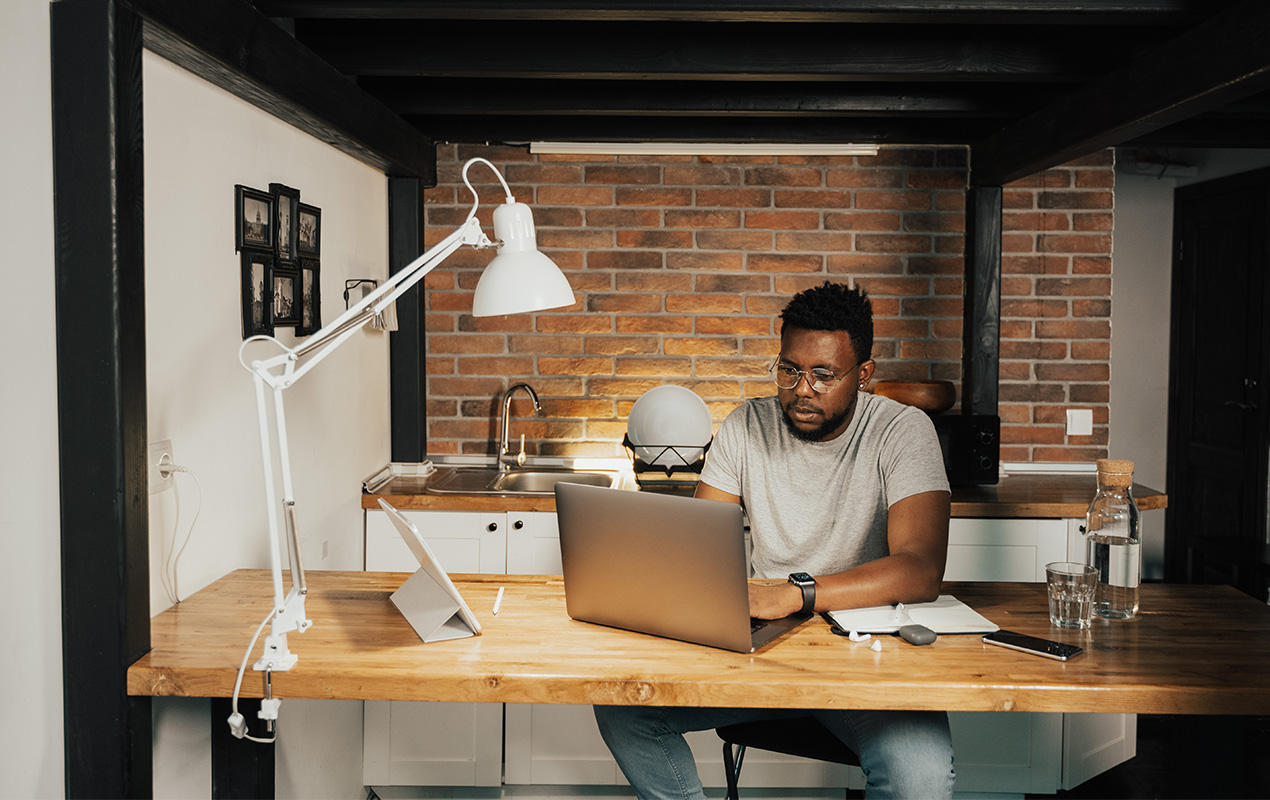 5. Smart Kitchen Appliances
Smart kitchen trends have been growing and growing for some time now, with many homeowners opting to take the technological path when updating their kitchens. The growth and evolution of technology have been exponential in the last 20 years, and kitchens aren't excluded from that conversation, with more items appearing every year to make your kitchen experience as convenient as possible.
Taps that dispense boiling, ice-cold, filtered, and even specifically-carbonated water are being seen more and more in kitchens these days, offering people a base for all their hydration needs. Similarly, you have smart ovens these days, which can be programmed to run for certain amounts of time at specific temperatures based on the needs of the different meals you cook. You can even get touchscreen fridges that can connect to your family TV, play music, and be used to order groceries. The old built-in ice maker seems a little redundant now, doesn't it?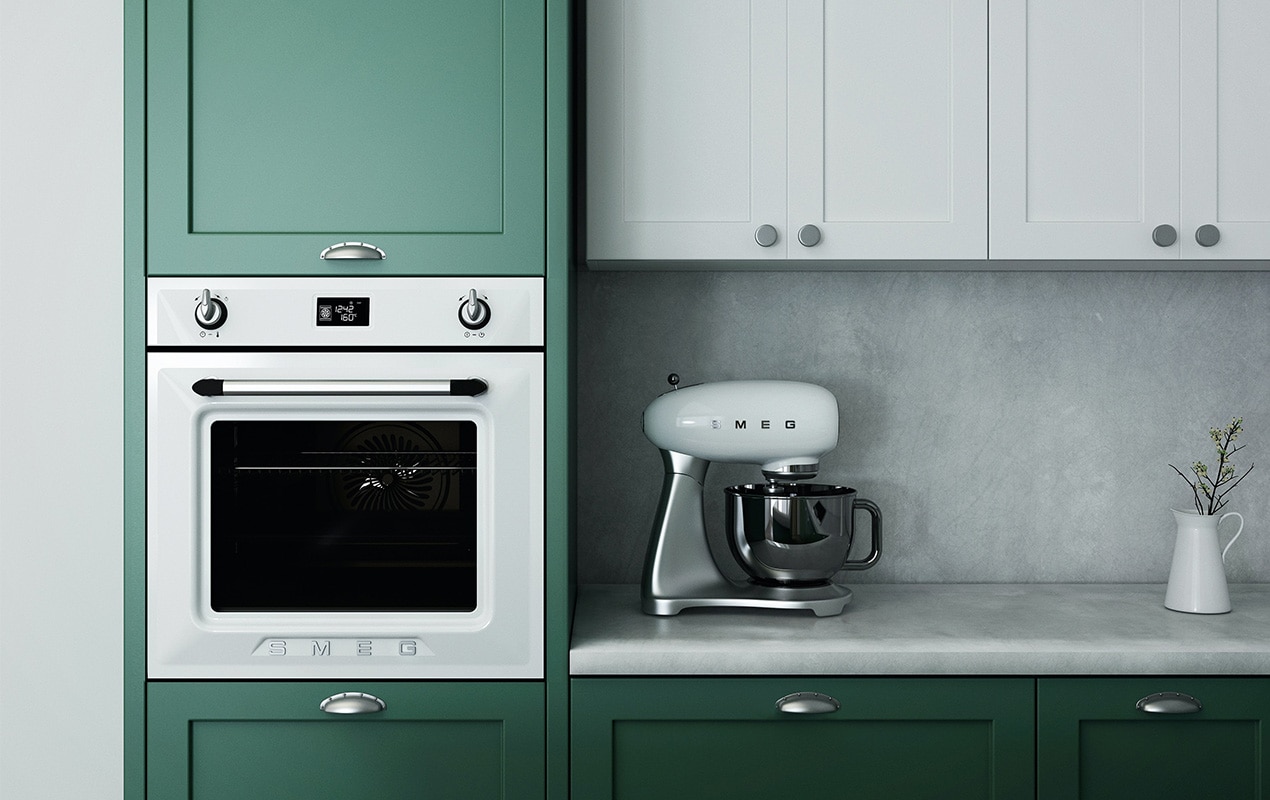 Quick Tip – Start Small: If you're interested in embracing a visual trend, start with smaller items of kitchenware and decor, then work your way up. This is a good barometer for how much you really like the style.
What Next?
The extent to which you want to remodel your kitchen is up to you, with some options requiring construction projects while others can be achieved with cleverly utilized pieces of furniture and decor. If you're actively interested in new modern kitchen designs, then browse home decor stores and outlets, and you'll be sure to find pieces that speak to you more directly. 
If none of these trends is your cup of tea, then keep looking; there are a massive number of great blogs and pieces online that can offer you the inspiration to get your redesign truly off the ground. Happy designing, and keep on cooking.