The living room can take on many a purpose. It can be an end-of-the-day spot where you unwind after work or it can be the designated congregation spot for when you have guests over. Whether you lean towards it being your relaxation sanctuary to watch some quality TV or you want to treat it like a social hub for your home, there are certain essentials for a living room that absolutely need to be there to make it comfortable and inviting.
When moving into a new house and starting fresh with furniture it can be hard to remember everything, which is why we've put together this living room checklist for you to refer to when putting your front room together. Rather than delving too deeply into the different types of living room furniture in terms of style and purpose, this is more of a general list so you can let your creativity run wild with the basics in mind.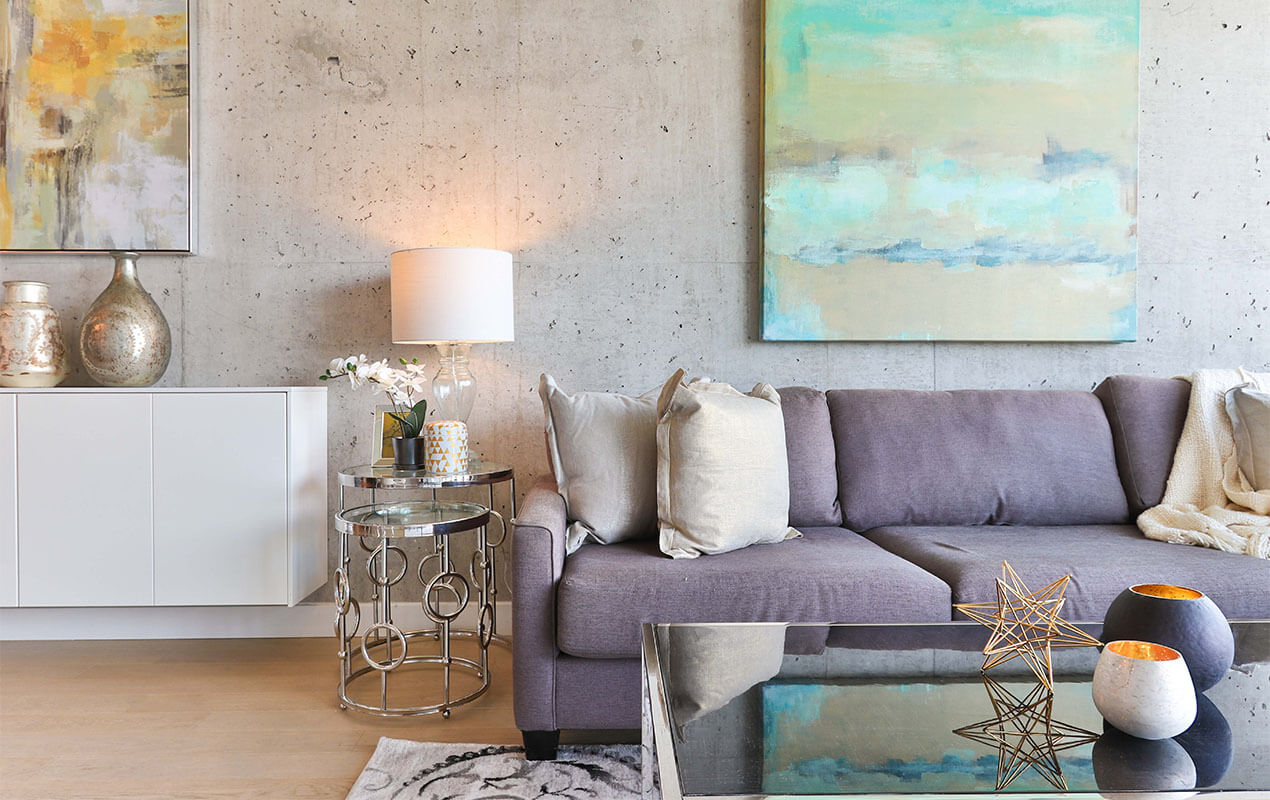 Quick TIp – Approach Buying with a Plan: Rather than selecting pieces on whims and random feelings, try to approach your buying with a theme or plan in mind, to ensure cohesion amongst your final purchases.
Sofas, Chairs & Foot Rests
What would a list of living room must-haves be without mentioning sofas? Probably a different list altogether! After finishing a long day of work, there's not much more satisfying than slumping onto a comfortable sofa, which along with providing you a place to rest comes with all its unique possibilities. This is where you can watch TV, read a book, or even take the little nap that you've been craving. 
In a family home or house that's frequented by visitors, a second sofa is essential, which is a pleasure because you can make the decision to either maintain the style and feel of the first or go for something entirely different! Along with sofas, a few comfy chairs are perfect for dotting around the room when you just need a few minutes or are having guests over. With all of this, what's a better compliment to your seating than a nice ottoman? Remember, putting your feet up is more than just an expression!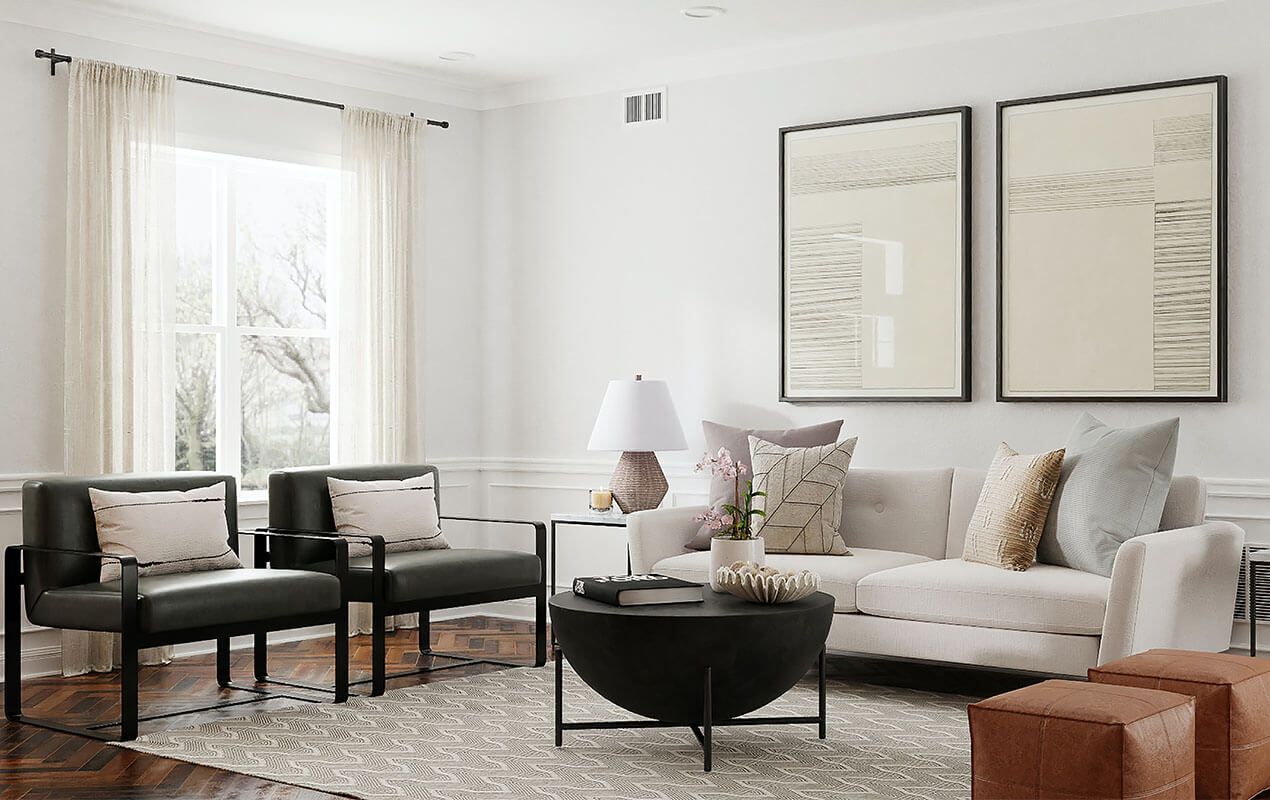 Soft Furnishings
What good are sofas and chairs without some cushions and throws? Of course, comfortable furniture comes with its own cushioning, but with extra cushions, blankets, and throws you can make your relaxation zone all the more inviting, while also infusing some personality into the decor. 
Feel free to experiment with colors and shades with your soft furnishings, along with mixing and matching their placements across the room to find your perfect look. Along with the soft furnishings that populate your seating, curtains and blinds can also fall into this category, being especially important if you have glass doors or large windows. 
Lighting 
Lighting is one of the areas in the living room where functionality can truly meet personality, with there being countless interesting and stylish ceiling lights, table lamps, and floor lamps on the market these days. You could choose a fashionable industrial floor lamp to inject some life into a corner of the room or make a statement with a hanging chandelier from the ceiling, but either way, your choice will have a very tangible impact on the overall vibe of the room. P.S. dimmer switches go a long way for suiting different occasions!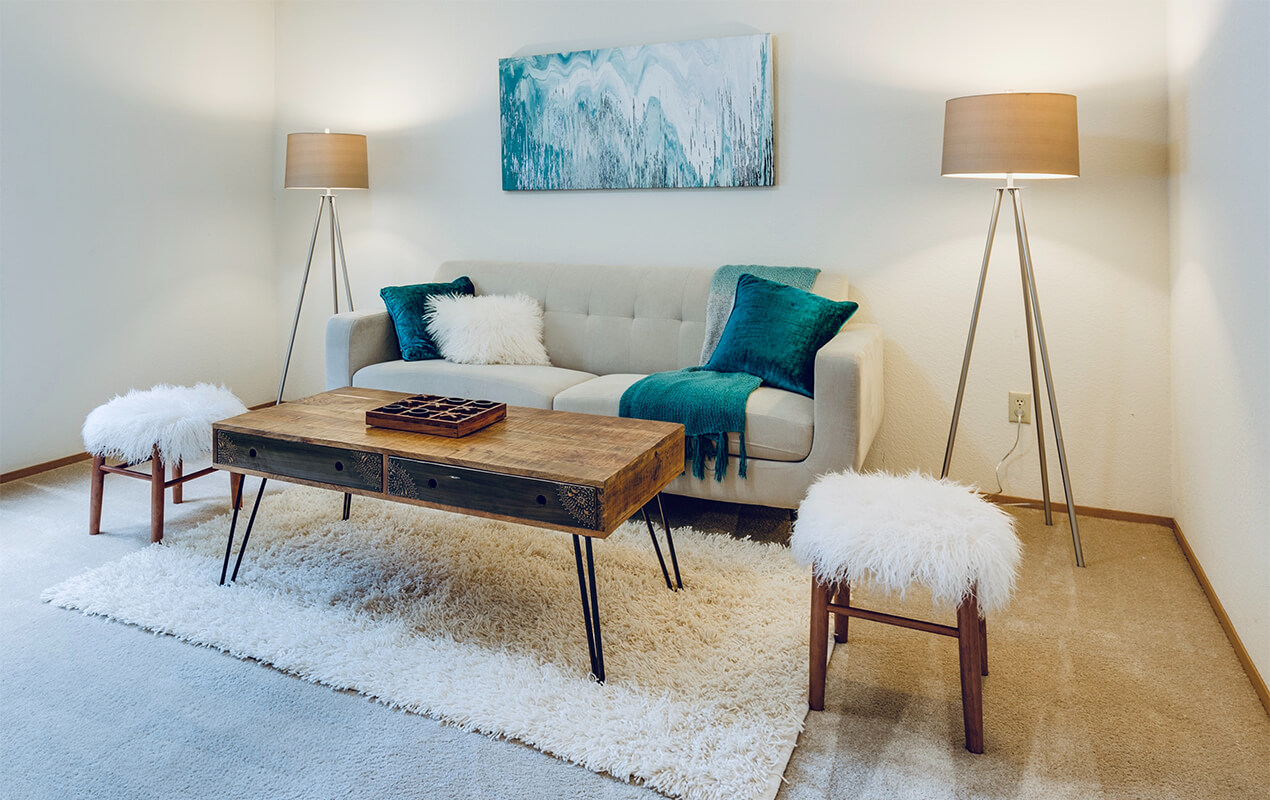 Quick Tip – Think of Family: If you're planning on raising a family in your home, it's important to not be too precious about your decor or furniture choices. Kids and pets will always make mess, so prioritize function and comfort.
Tables
Nothing centers a living room like a good coffee table, the perfect vessel for magazines, the eponymous books, and of course, trays of hot drinks! Coffee tables can take various forms, whether glass-based and minimalistic, rustic and wood or a combination of the two amongst many more. A good coffee table is great for those casual meet-ups with friends and colleagues, while it can also act as a second ottoman for kicking back and getting your chill on from a sofa or chair. 

Along with a coffee table, your living room should have a few side tables dotted around next to the sofas and chairs, offering you spots to keep remotes, drinks, and smaller lighting options. One thing to remember is that many side tables and coffee tables can also act as storage units, perfect for keeping anything from video games to DVDs in.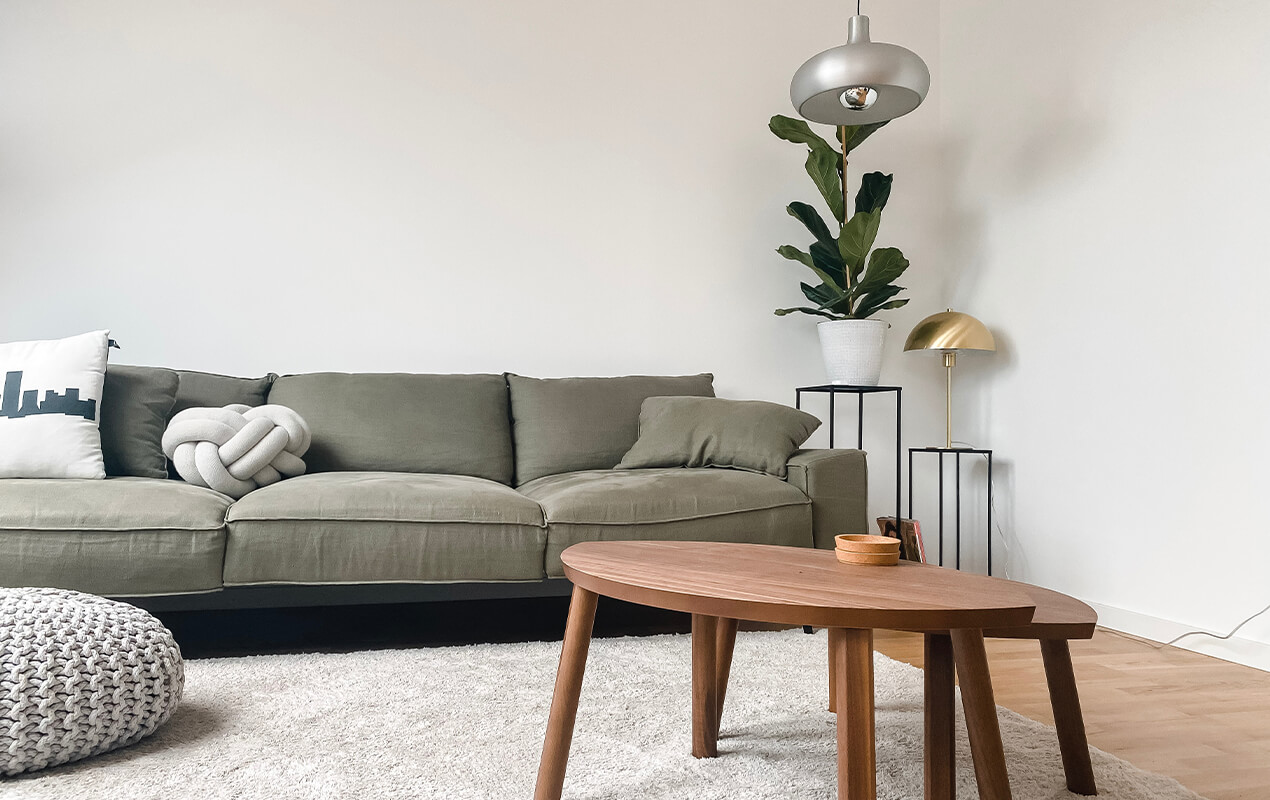 Decorative Features: Rugs, Art, Photographs
While this list has largely been focused on the functional things in the living room, you should also add flashes of character with some purely decorative elements. 
Rugs
A good rug can really tie a room together, creating a sense of separation between items of furniture while bringing some added softness and color to a floor. Rugs can act as home base for the coffee table, creating something of a central island in the room. 
Art/Wall Hangings 
Some stylish art, prints, or wall hangings are a great way to communicate your taste with a living room. Whether you choose to go for an abstract canvas to break up the wall, a landscape to create a sense of transportation, or some classic film posters, make sure your walls aren't totally baron. 
Photos
Now, this is one for the families out there. Photos of you and your loved ones are a great choice for a homely living room, both reminding you and showing guests the good times that define you and your home unit.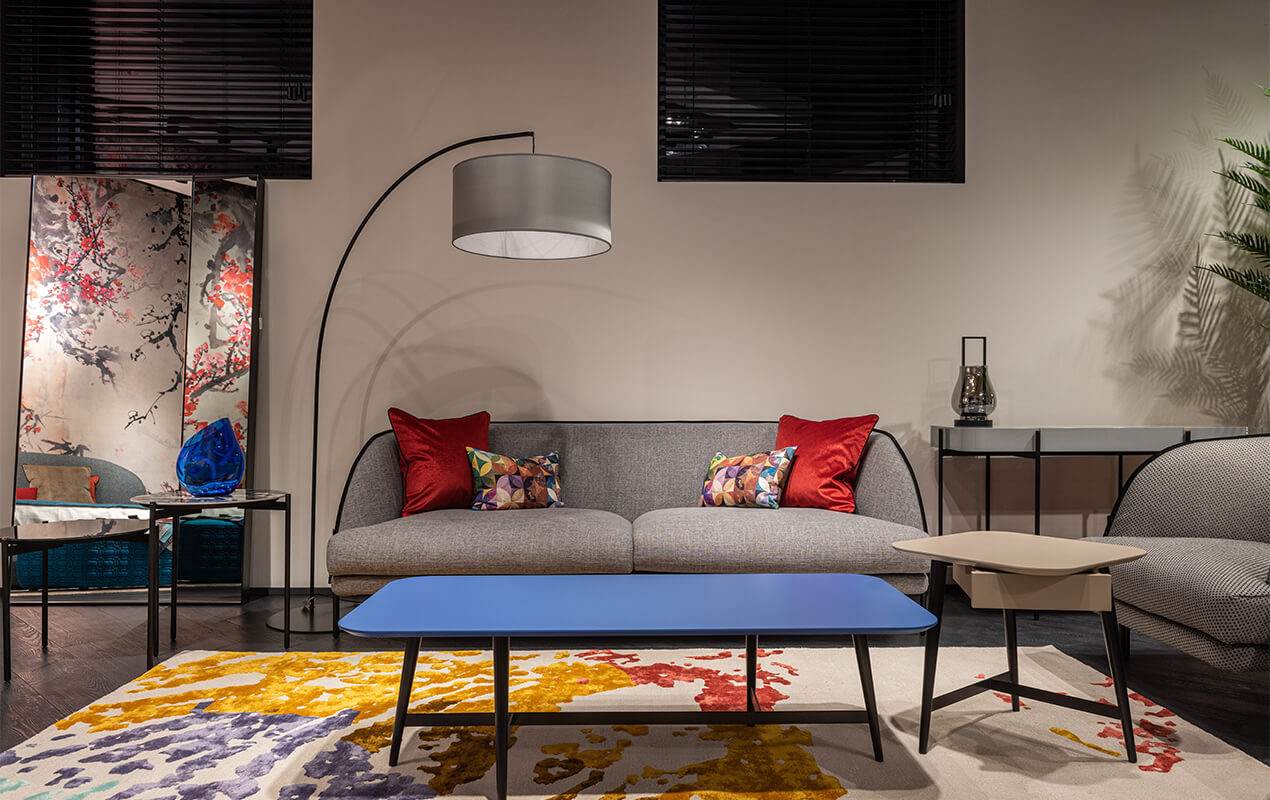 Quick Tip – Host or Recluse?: Deciding whether your home will be the perfect after party spot or entirely for the use of you and your family will have a big impact on the choices you make to decorate the space.
What Next?
Now that you've perused our living room furniture list it's time to do some shopping! Search through stylish furniture brands and even more design blogs to find the pieces that truly speak to you, then let your imagination run wild when it comes to layout and aesthetics.