Magnolia home decor doesn't need to be bland. Adding a swathe of magnolia can actually create calm and cohesion in a busy space, tying together all the different elements of your home interior in one neutral-colored package. Whether you're looking for the perfect magnolia bathroom accessories to modernize your half-bath, or you need to add some serenity to your living room with magnolia storage, we've got you covered with our top 13 staple magnolia home decor items.
Magnolia Paint – It's Just Dull, Right?
Magnolia paint is the default color for rental decor, blank canvas properties, and the default color of your aunt Marge's sunroom that she hasn't decorated since the 80s, right? But don't give up on magnolia so quickly. While the paint color can hardly be described as exciting on its own, combined with similar colors it can become part of a sumptuous smorgasbord of texture and tone.
We're big fans of adding white furniture alongside our magnolia walls and tying the look together with white-painted baseboards and molding. Adding white couches to the living room with white rugs and crisp white cotton blinds or floating sheers just adds an extra level of softness that can't be replicated with any other color palette. Give it a try if you love the minimalist look.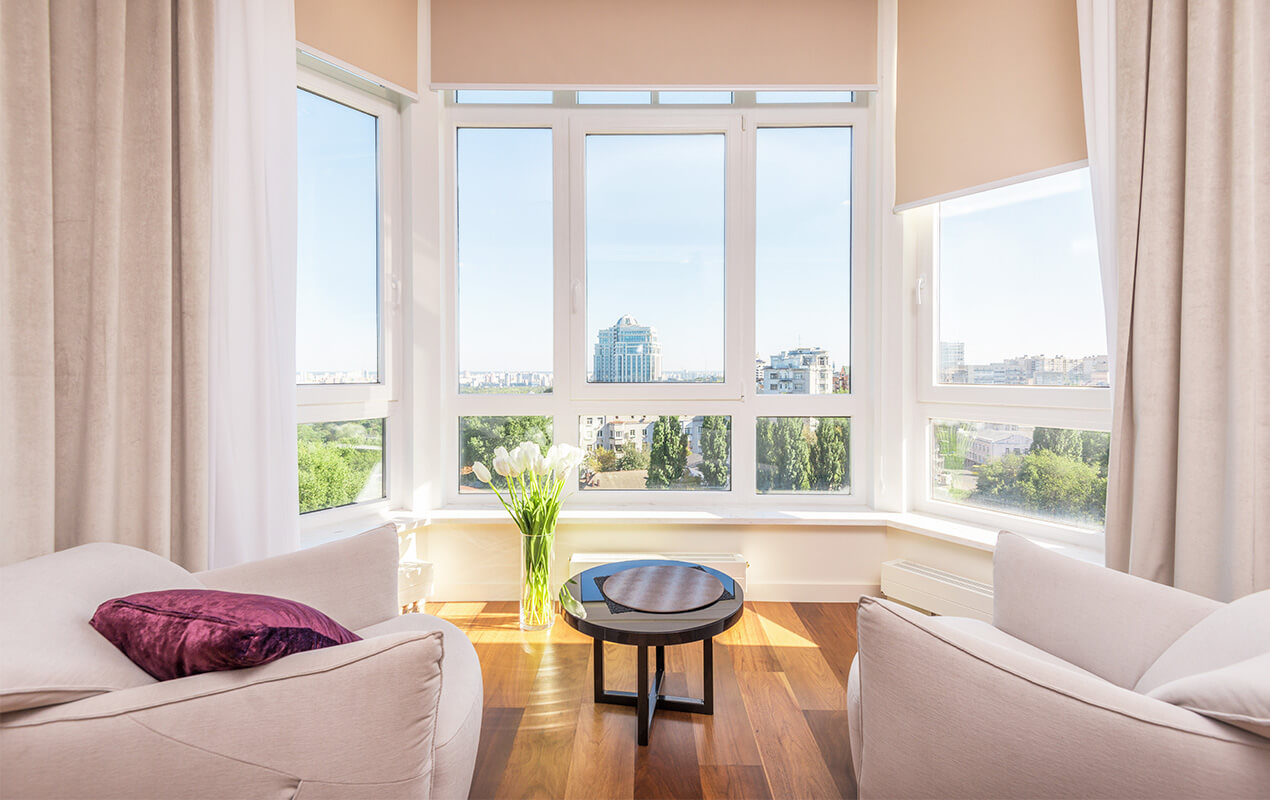 Quick Tip – Incorporate different textures in your space. A wooden floor here, varying interior wall texture, and a fluffy rug are welcome tactile elements.
Flokati Rugs Add Texture
Flokati rugs have long, beautiful fibers that make them very tactile and soft underfoot. By adding these to a nursery, children's room, or bedroom you not only introduce texture to your design but also as they come in a range of colors and sizes, are versatile enough to evolve with your changing decor.
Rejuvenate a Magnolia Kitchen with Wooden Kitchen Accessories
Magnolia kitchens are the perfect place to explore the latest kitchen trends of 2023 such as using veined marble – or composite versions – to give your countertops a modern boost. Marble is a hardwearing natural material with varying colors from warm chocolate browns to deep black, white, and even blue-gray veining which gives the non-porous surface a sophisticated edge.
These neutral shades complement a natural-style decor that pairs well with wooden kitchen accessories such as our Acacia snack trays. Natural bamboo is also well-suited for the kitchen as it is strong and doesn't taint the flavor of any food that touches its surface, making it useful for cooking implements and bowls.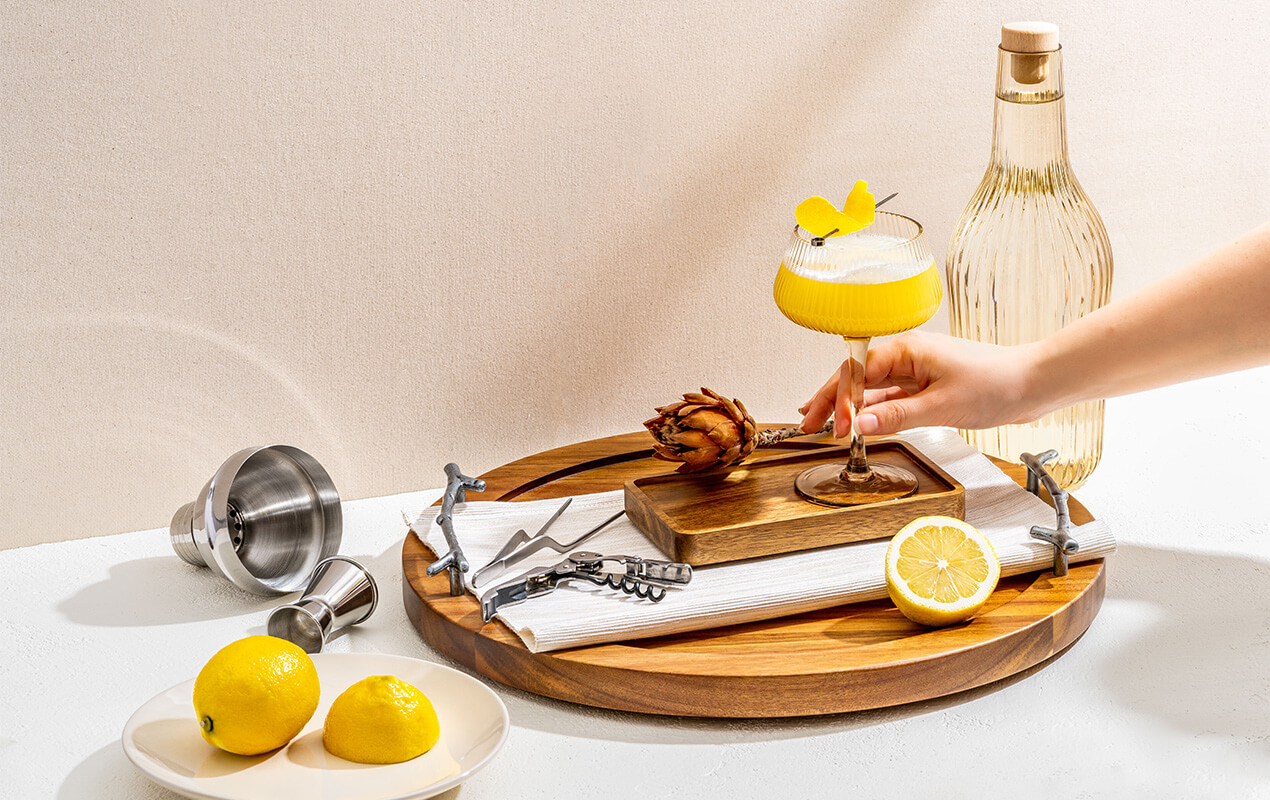 Storage in Muted Tones? You Bet!
When you're working with a magnolia interior it's tempting to go for bright storage. But for a seamless interior look opt for cream and taupe shades to ensure that any storage options you use fit well into your existing room design and can hide discreetly out of view without drawing attention to them.
For a dining room, go for storage furniture to hide crockery and cutlery. In the living room, smaller storage will take care of publications and remotes. Placing these in a corner or under your coffee table will keep your space organized.
Decorate with Natural Materials
Still not convinced about magnolia? Don't stress. Instead, take a page from nature's book by adding contrasting natural materials to your interior. We love woolen throws and jute floor cushions to add texture and nature to our space. When combined with white and magnolia, or pops of other neutral paint colors such as rust, chalk-grays, sand, and olive green, or paired with bamboo and wicker, you can create a restful interior that invokes a meditative space.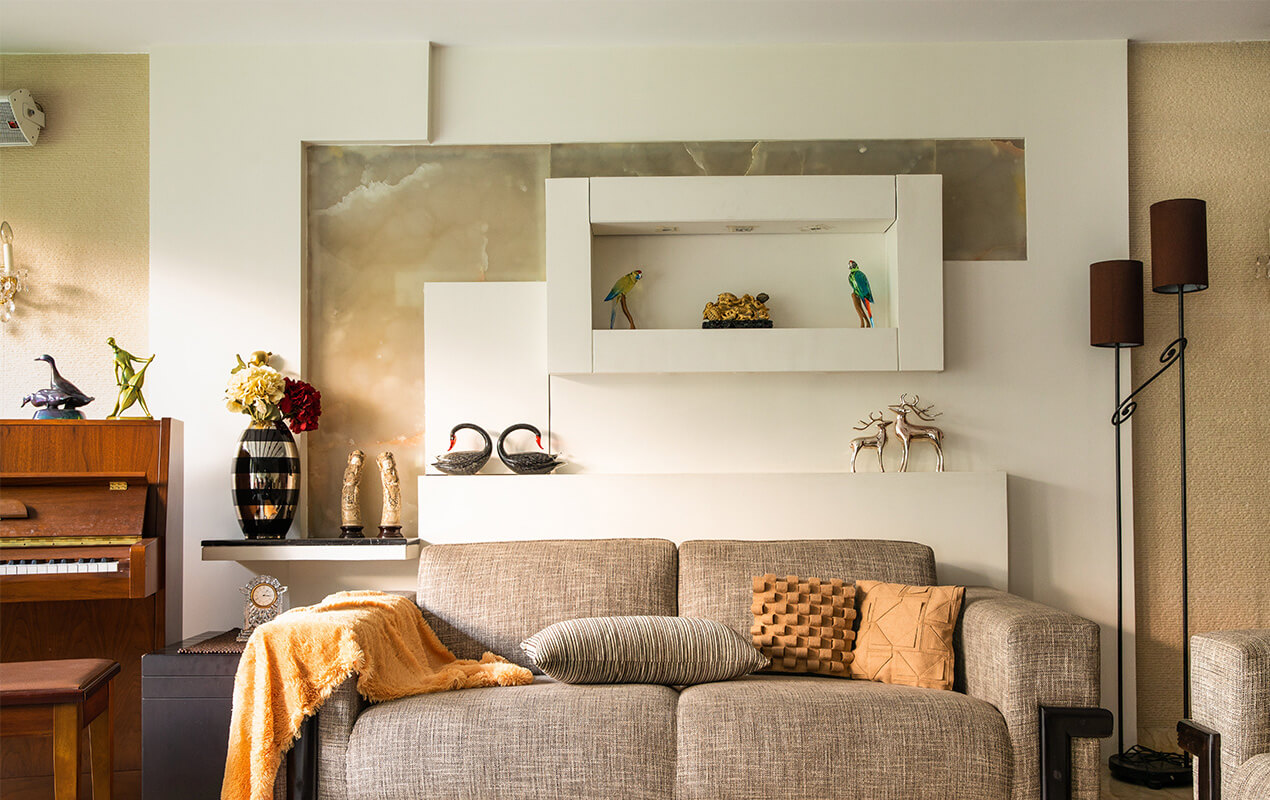 Add Color With Gallery Walls
With neutral walls, you have the unique opportunity of showing your personality through colorful thought-out accessories. We love the maximalist style, and magnolia paint is the perfect blank canvas for a curated selection of artwork and prints of all hues to brighten up your entryway.
Just remember to keep the imagery tied together with an underlying theme or color palette. Prints of animals, images with a retro orange hue or sophisticated black and white prints all add unique style.
Stripes, Stripes Everywhere!
Stripes look wonderful in any room, lending elegance and classic styling to any space. One option to heighten your room is to use vertical painted wall stripes in two very similar magnolia paint colors, one matte and one slightly gloss to create texture and contrast in a hallway, entryway, or in the stairwell of your home. Alternatively, keeping your walls matte but adding striped accessories either through throw pillows on a couch with coordinating drapes or by painting a large piece of furniture in statement stripes will add extra pizazz to your dining room or living room.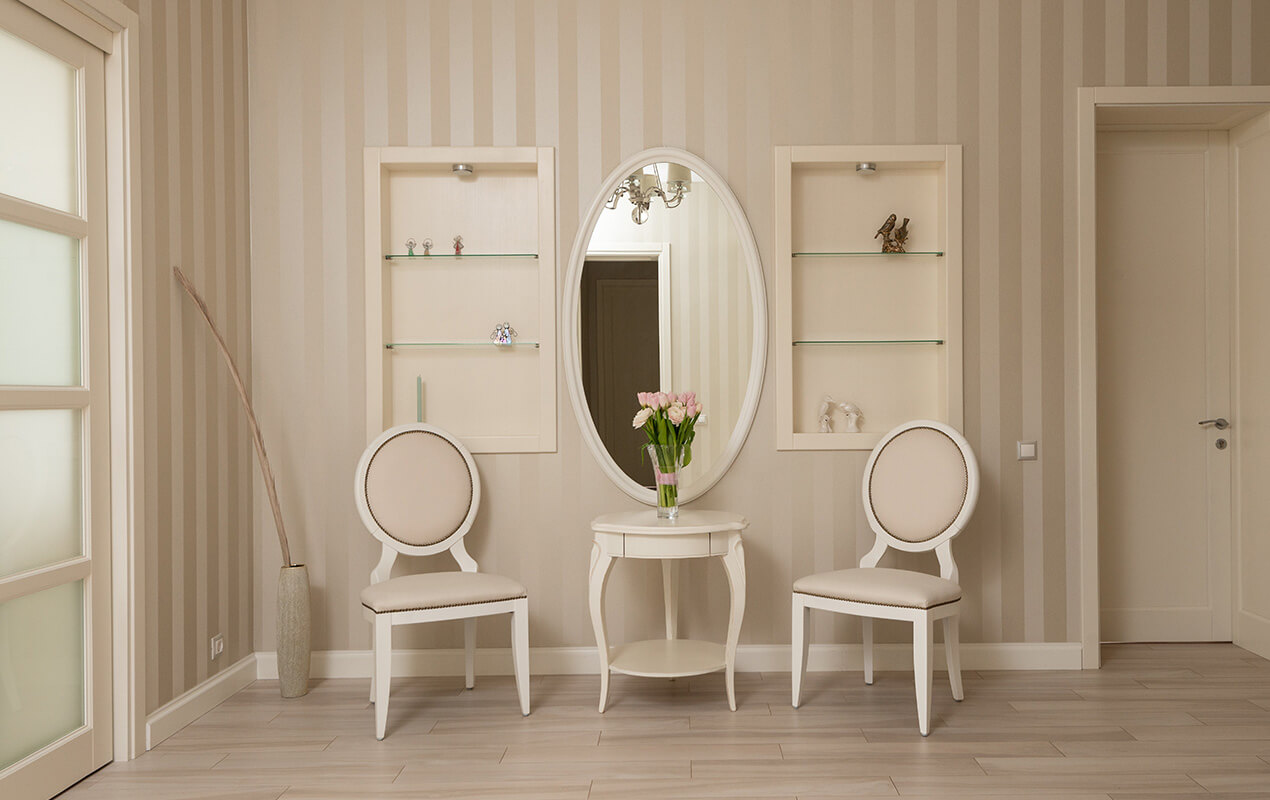 Quick Tip – Don't be afraid to add contrasting patterns. Stripes and florals look great together if kept in similar tones.
Add Bathroom Towels and Accessories in Complementary Colors
Nothing says coordinated home design like a beautiful neutral bathroom with fluffy towels and carefully chosen accent pieces. Your sanitaryware is one place where you can renovate your bathroom for very little money while giving it a chic, contemporary look.
We recommend replacing your faucets, shower installation, and other metalware or magnolia bathroom accessories with copper examples. The reddy-toned copper will complement warm magnolia-painted walls perfectly, giving your space a luxurious appearance without being showy.
Bring the Outside In With Natural Elements
Coronavirus caused us all to stay indoors, and with it saw an increase in home accessory sales in plants, wooden items, and other natural resources that reminded us of the outside world we were all missing so much. Adding greenery to your home is a simple way of introducing natural elements and adding color to your space. The bright green leaves of an indoor plant look great against magnolia walls, while also improving the air quality of the room, too.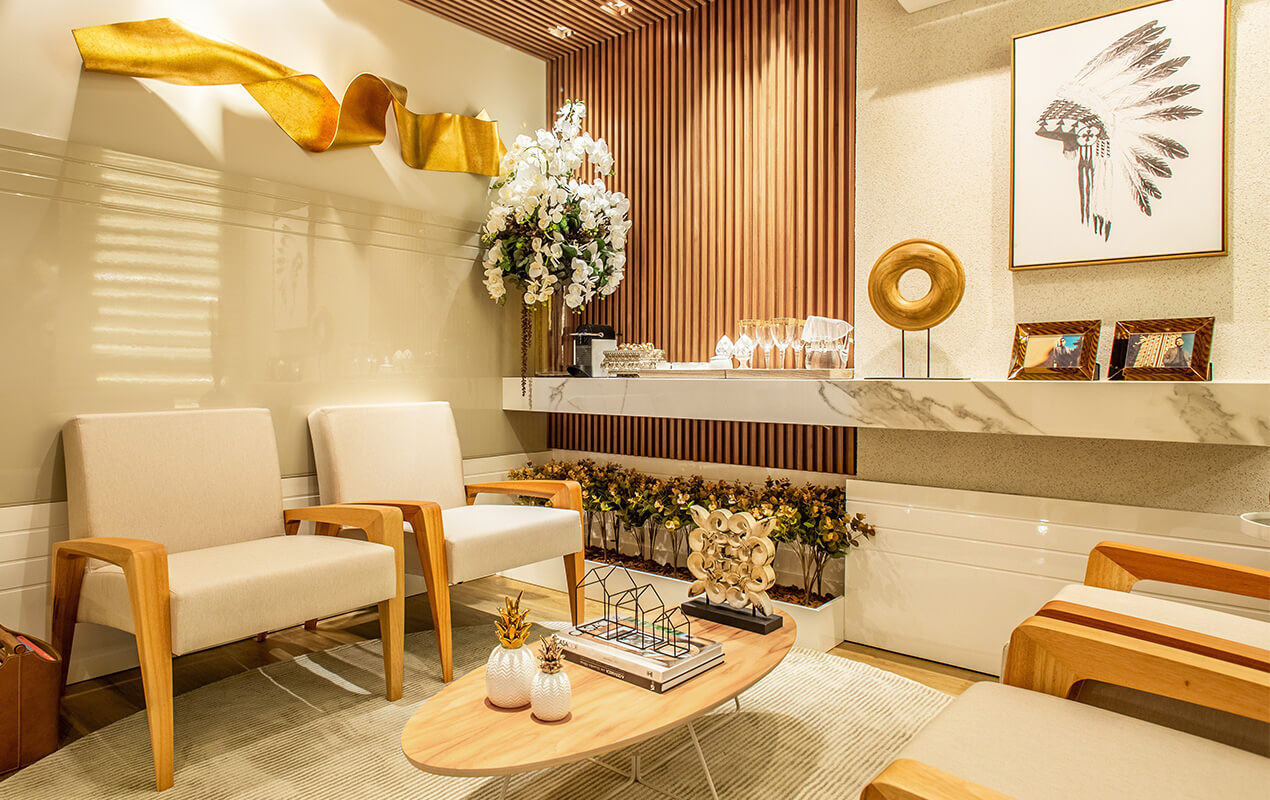 Boho Won't Make You Boo-Hoo!
We're a bit of a fan of Boho style here. The go-with-the-flow style of Boho design and the natural elements it incorporates makes it easy to live with as it doesn't require showhome perfection to pull off. If you're still on the fence with Boho style, how about edging yourself in slowly with a chic tasseled rug with a colorful Bohemian pattern? The bright shades will instantly draw attention to your floor while its vibrant colors will work perfectly against a simple magnolia-painted backdrop.
Add Industrial Elements for Vintage Charm
Industrial style is here to stay, and with it comes lots of metal and aged wood. These two elements are hardwearing, providing longevity in areas that get a lot of footfall, such as the kitchen and mudroom.
Providing a versatile seating area with cast-iron hooks for coats and outdoor wear is a great way of casually introducing industrial elements into your home. We're also a big fan of using wood and metal in the kitchen, where high bracketed shelves give much-needed storage for kitchen utensils and jars.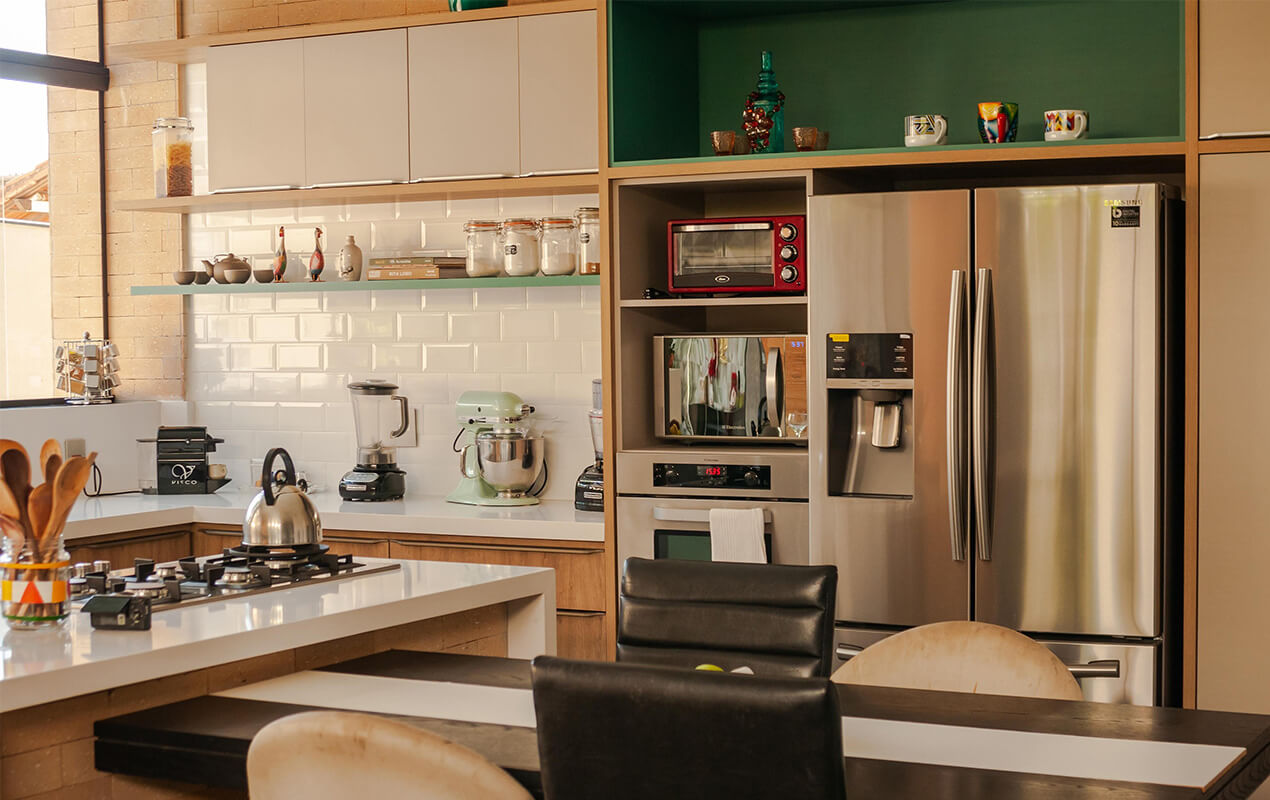 Add Soft Lighting to Relaxing Areas
Lighting plays an essential part in any home renovation, and when chosen carefully can invoke a specific mood in your room. Table lamps and reading lights are great in areas where you need to focus on a task, but to give your bedroom a romantic ambiance you may prefer soft lighting which can be dimmed to suit. While glass shades tend to offer the most light from one source, opting for fabric shades can obscure some light providing a softer appearance.
Add Charm With Curvy Accessories
Interior curves, such as those found on mid-century furniture and 90's style cushions are back, bringing with them a feminine charm that softens the edges of a long, rectangular room. Introducing circular cushions to curved modular couches a-la House Beautiful adds fun and charm to a simple magnolia home decor. Remember, though, that they usually take up more space than a rectangular couch, so bear this in mind when choosing your seating.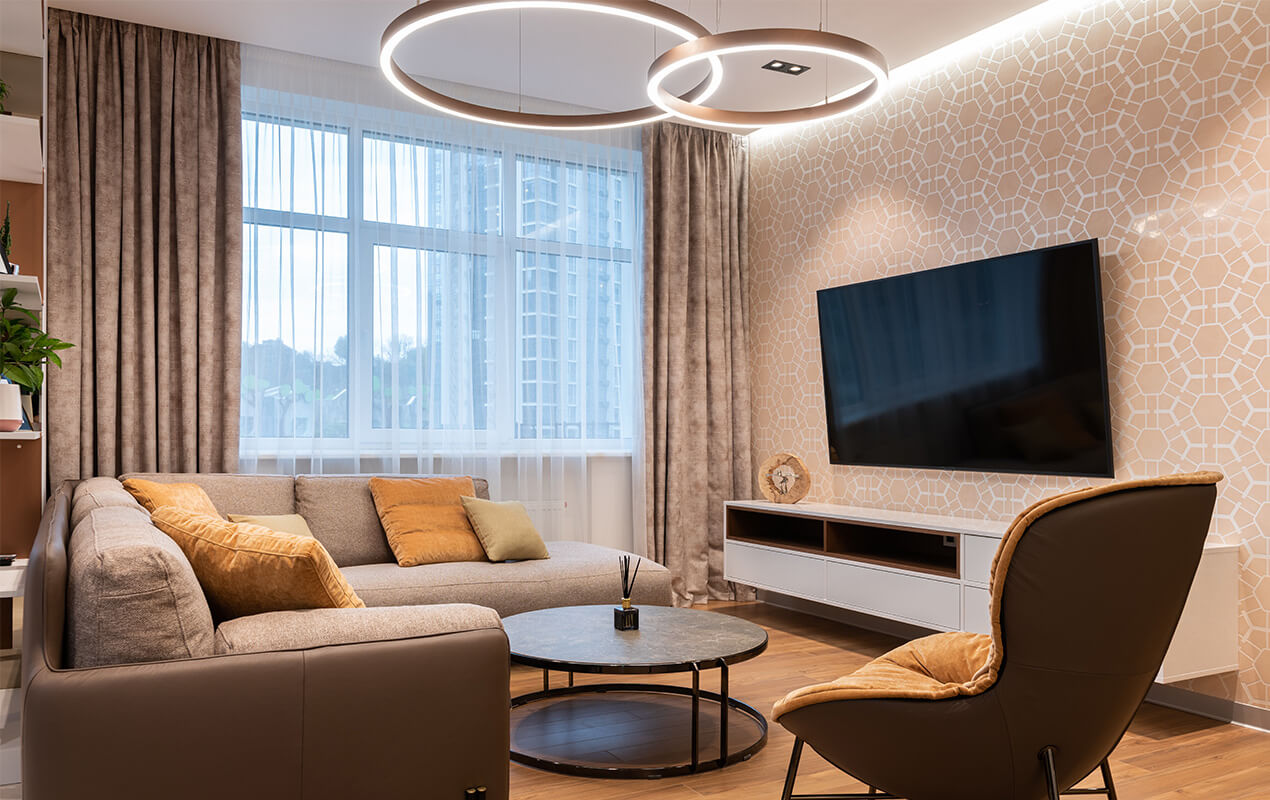 Quick Tip – Mix and match styles to create your look. Boho with a touch of mid-century, 70s minimalist or 80's chintz, and maximalist style all work well together.
Conclusion
We hope you're more familiar with magnolia design, and you've seen that with a few tweaks it can be a clean, exciting way to decorate your home. From adding different shapes through curved and edged furniture to introducing removable greenery and textured surfaces, magnolia is a great choice for renters and those who love to change up their interiors regularly.