Time to Get Creative as We Share Our Favorite Decorating Hacks!  
Modern DIY home decor is not as hard as it sometimes used to be – we have an abundance of help at hand these days, from amazingly helpful blogs (if we do say so ourselves) and thousands of online shops from where you can buy everything from timber to taper candles. So roll up your sleeves, get your creative hat on, and have a look at our favorite interior design hacks for the 2020s! 
Make Seasonal Wreathes
Wreaths are for life, not just for Christmas – they provide a wonderful burst of color and joy on front doors and within the home all year round. Modern wreath ideas include Easter, Halloween, Thanksgiving, the Holidays, and even Summer. Hoop wreaths are a great choice because they are a more modern take on the traditional decoration and, unlike floral foam wreaths, you can tie almost anything on them without getting them soggy.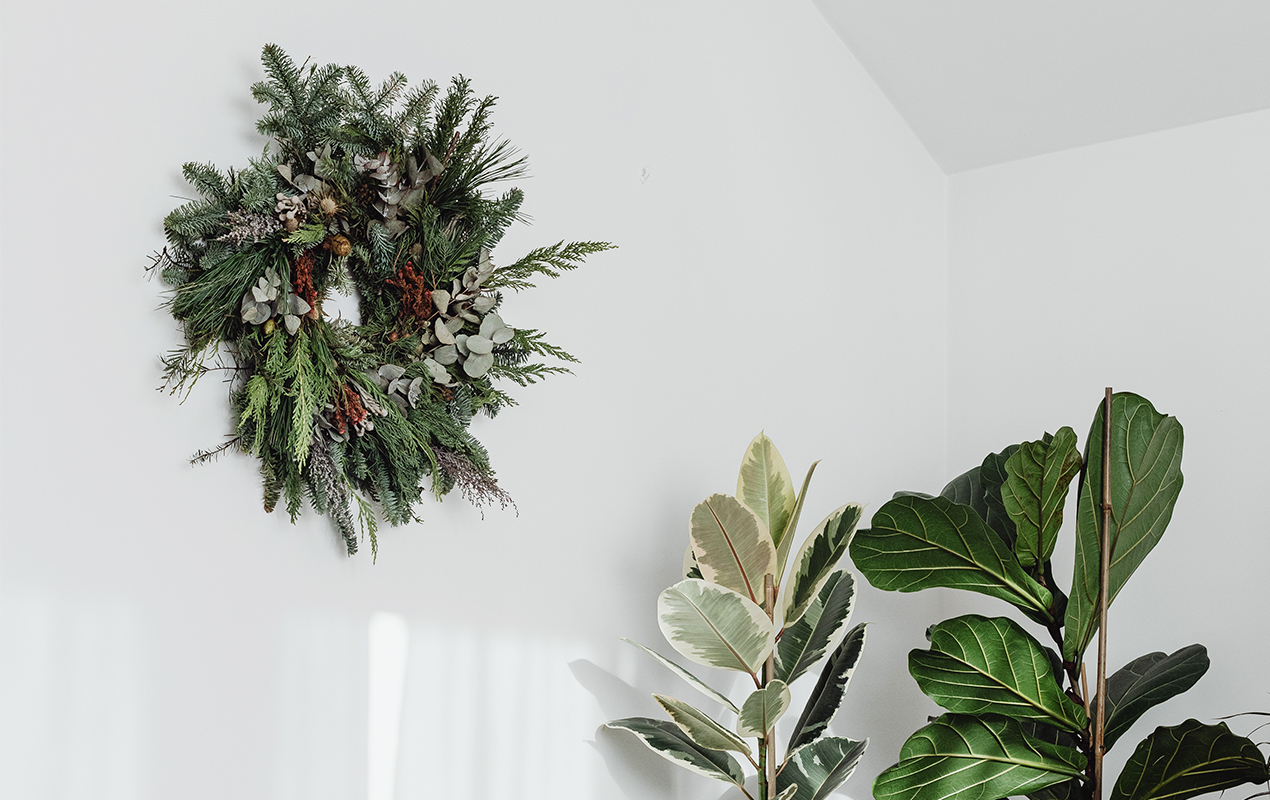 Quick Tip – If you have a small space, you can still do some great DIY – read some of the awesome blogs online for small space hack.
Ornamental Ladder
If you have embarked on your new DIY career frantically Googling, "how to make floating shelves", put down the saw, put away your plaid shirt, and take a moment to read number two in our list of decorating hacks: buy an ornamental ladder and make your own shelving design! An ornamental ladder can come in all shapes and sizes and is great for hanging pots and pans in the kitchen, linens in the bathroom, and plants in any room at all. You can cover them in your own fabric or paint them any color you like. In the end, with these ladders, the only way is up. 
Create a Mural
Modern DIY home decor is all about self-expression, so we think a fun way to decorate your home is to grab the family, grab a paintbrush each, and then go have fun with a wall! You can each paint a section and represent something important to you, or you can all come up with a design together. For a less permanent way to create DIY modern wall art, you can paint a wall with matte black paint and have a fun, full-sized chalkboard instead!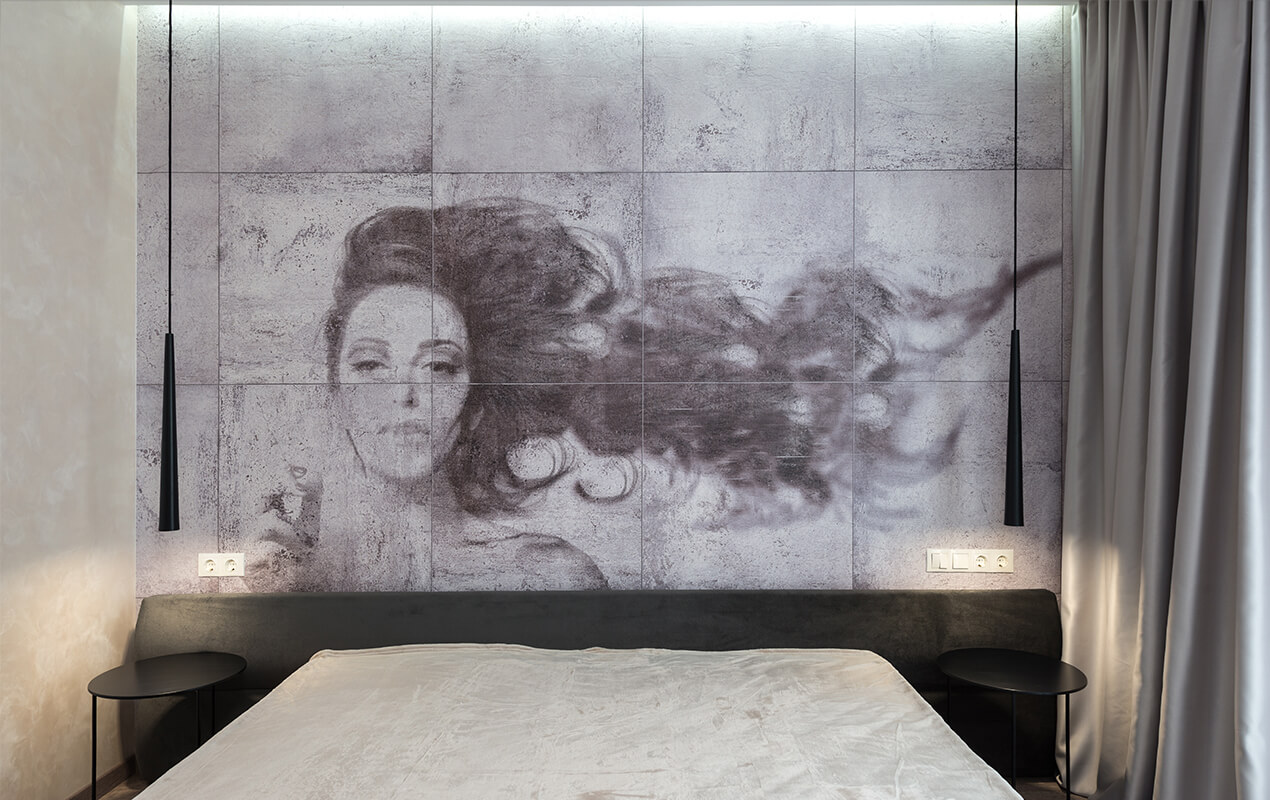 Quick Tip – Take your time – because you are doing it yourself, there is no rush to get to the end. In fact, you can make DIY home decor into a lifelong pursuit!
Paint Over Stuff
You already have a blank canvas on which to start your very own modern DIY home decor: your home. If you have tired tiles or dull doors, you can paint over them with specialist paints, and then replace accessories like handles and you will be good as new. Did you know you can also paint over brick, wood, kitchen cabinets, and even metals? Just don't get any paint on the cat, they don't like that. 
Expose Stuff
The exact opposite of the last hint is just as fun, and that is to rediscover the old: strip back surfaces, remove furniture from recesses, take up the carpet in the den, and if you feel brave, expose beams and joists in the ceiling and roof spaces. You need to be a little more prepared for this one (put that plaid shirt back on), and if you are not sure about what you are doing, always consult a professional. Either way, rediscovering lost treasure could bring new life into your home!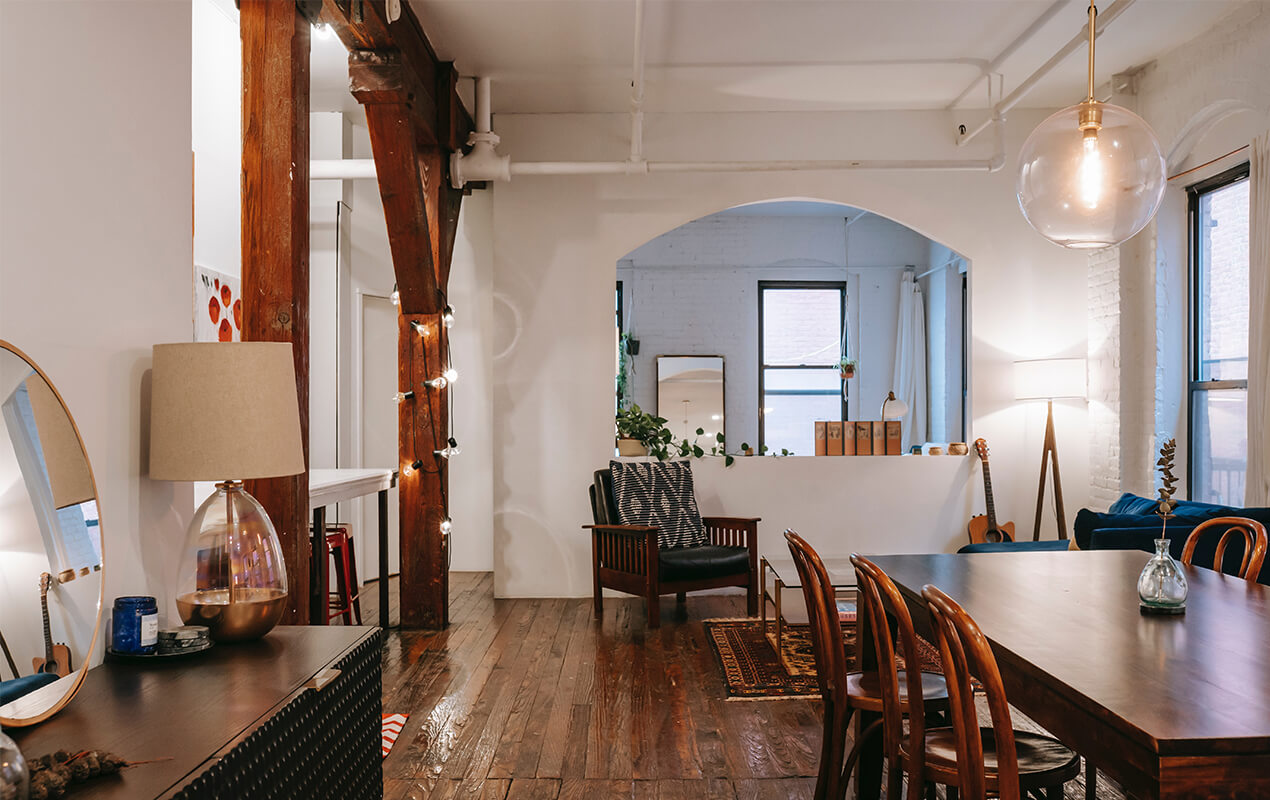 Get Thrifty 
If you have a few dollars hanging around in a jar on top of the closet, go get it and take a trip to the thrift store or flea market this weekend. You can pick up a bargain that you didn't know you needed to give your home a new look – and to get your dollar's worth, you can even repurpose it. For example, an old wine crate could be turned on its side and hung on the wall as a shelf, or a super old TV could be used as a coffee table. Use your imagination with something you fall in love with and it will be a talking point for years to come – interior design tips and tricks with a back story! 
Create a Cozy Nook 
You may think that your room doesn't have enough space to fit a dreamy reading nook or breakfast spot, but you can do anything you dream of if you can use the space wisely. Adding cushions to a low window ledge or adding a drop leaf table and some small stools to a cozy corner will make things easier to fit in snugly. 
You can also get more out of your space by investing in multifunctional furniture that you can also store items in like your books or even tea sets. By creating a separate part of your room, you have actually doubled it!
Look into the Light 
One way to improve your home easily is to be honest with yourself about how light it is with your current setup – are there dark corners, walls with dull paint on, or not enough lighting fixtures where you need them? Brightening the place up will make a world of difference to how you and your home feel – and this is one of the easiest home decor hacks – so use brighter colored paint and introduce more lighting while keeping the levels cozy. You can also rethink your window decor by replacing heavy blinds or curtains with pretty decorative glass film to keep the light in and the neighbors out. 
Organize and Declutter 
If you constantly feel overwhelmed in your own home, it probably means it's time for a declutter. Some interior design hacks start before you even reach for the toolbox – have a clear-out and then hold a yard sale or give unwanted items to charity, then use some great organizational hacks, such as buying several storage baskets, under-bed storage boxes, and hooks for doors. You can also rotate seasonal items such as clothing, which can be vacuum-packed away in the attic or garage for next season.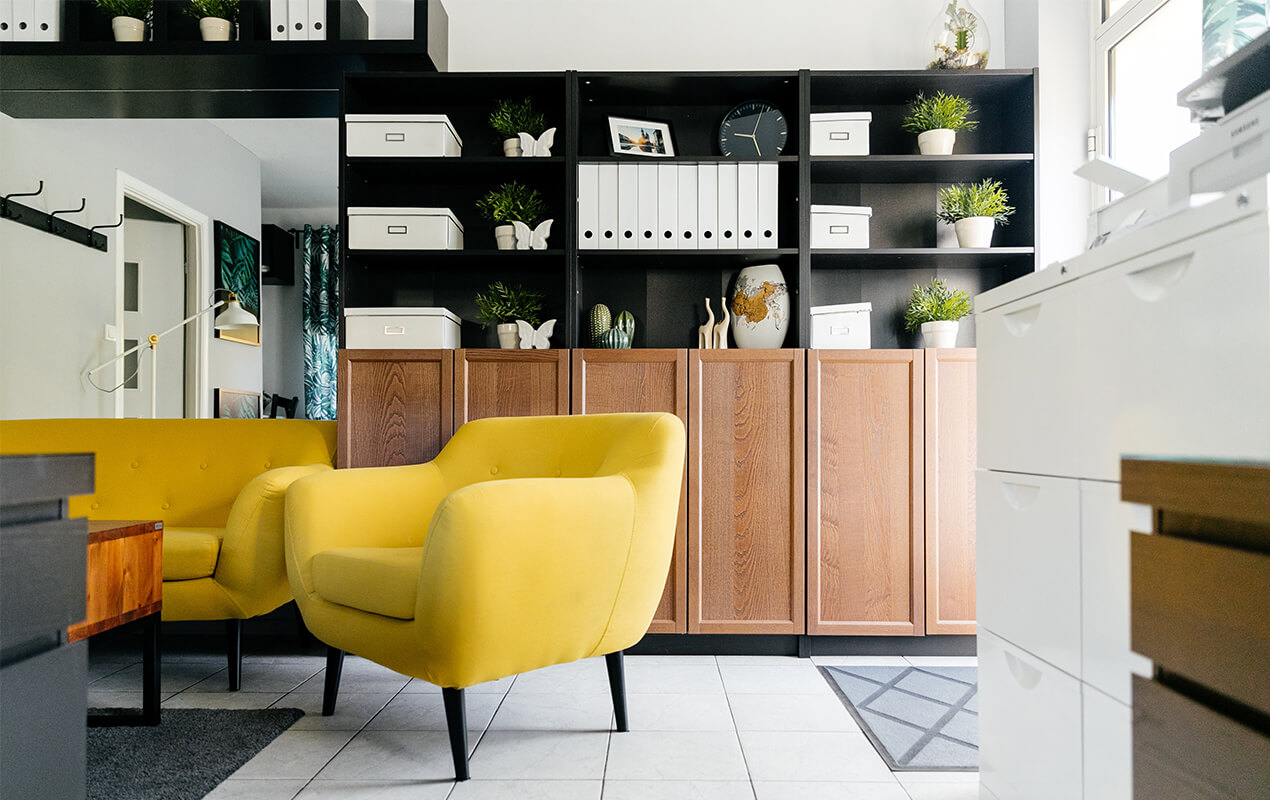 Quick Tip – Use what you have – bring in flowers from the garden, get creative with your own artistic talents, and add soft furnishings to existing furniture for a quick makeover.
In the End…
Modern DIY home decor is a holistic attitude – it's about showing some love to the home that looks after you so well. Have a look around and be honest about what your pain points are – can you simply organize some of the space better or give a wall a lick of paint, or would you like to go ahead and expose more space in the roof or paint a mural on the wall? Any attention you give to your home is good attention – create a love affair with it that will last forever!