Small Dining Room Ideas to Embolden Your Space
If the last two years have taught us anything, it is that our beautiful homes must work hard for our modern lifestyles. In 2020 our dining rooms – sitting quietly and regally ready for Thanksgiving and Christmas dinner – suddenly became a dual-purpose dining room office, schoolroom, and conference room. So, we need hacks that will turn a small dining room or infringed dining area into one that is big at heart, so that we can gather around and tuck in. 
Dine in Style 
It is easy to transform a small dining room into a tantalizing gathering space with some clever tips and tricks. It doesn't matter if you have a separate room, a corner in your kitchen, or a blank stretch of wall – we will help you create a cozy, comfy, food-friendly zone where you can gather with family or entertain friends. In the process, you can increase the perceived size of your space, allow the flow of traffic, and actually want to eat at the table. Ready for 8 delicious decorating hacks for small spaces? Let's serve some up for you – bon appetit!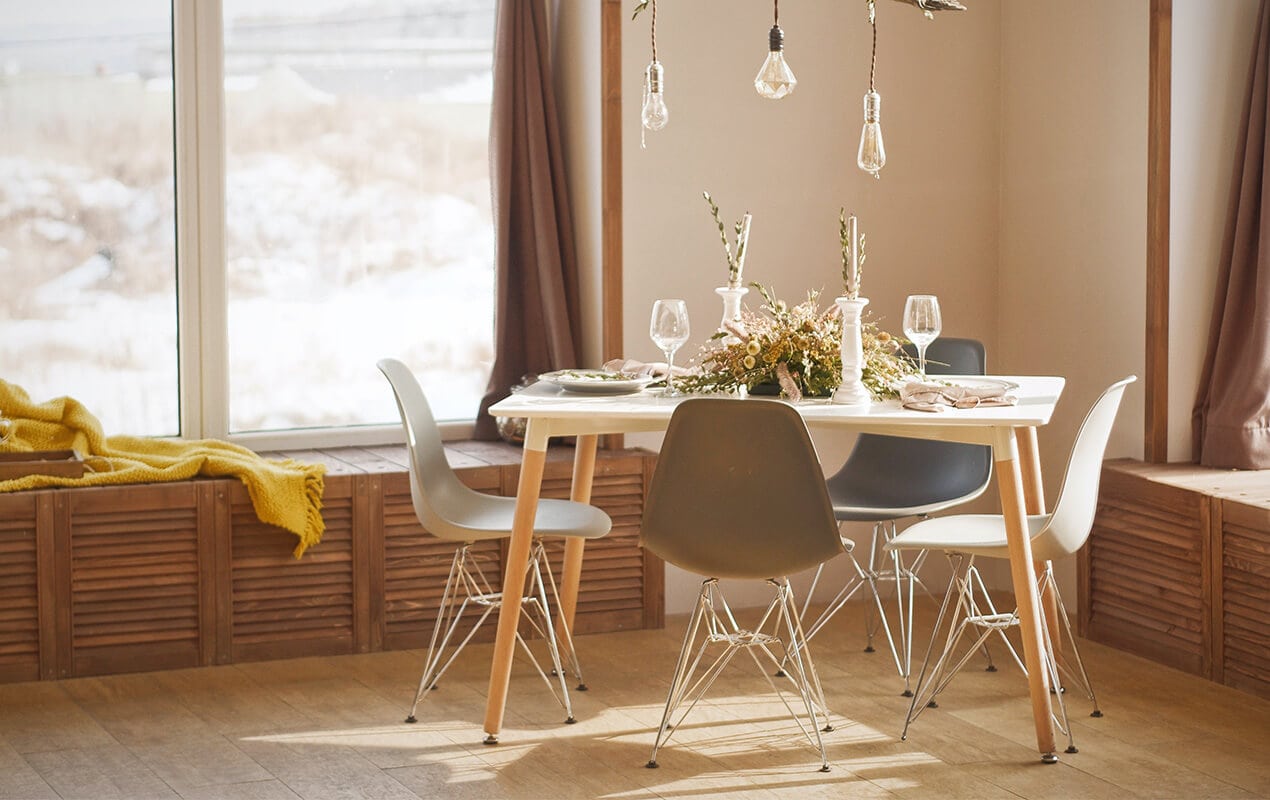 #1 Mark it Out 
If you are searching for small dining room ideas for an existing room, such as the end of your kitchen or in the corner of your living room, go territorial and simply mark out the area using some simple tricks. Create a zone by marking the floor space with a rug or painting a shape and if you want more continuity, extend tiling or existing floor decor from another area. Position a hanging light above the table and, while we're looking at the ceiling, you could even paint the area above the table for added definition.
#2 Make the Most of Windows 
If you have a window near the spot you want to create a dining area, absolutely go ahead and position your table and chairs next to it – a window will let the light in, which will make the room feel more spacious. 
A beautiful view will be the perfect backdrop to your decor and it will open up the space and stop you from staring at the wall. This is also a chance for more decor fun because now you can dress up your window as well as your dining area – feel free to add head height blinds or slightly thicker nets if you are in any way overlooked. Use the colors from your view to inform the indoor decor, which will add continuity and therefore the illusion of space.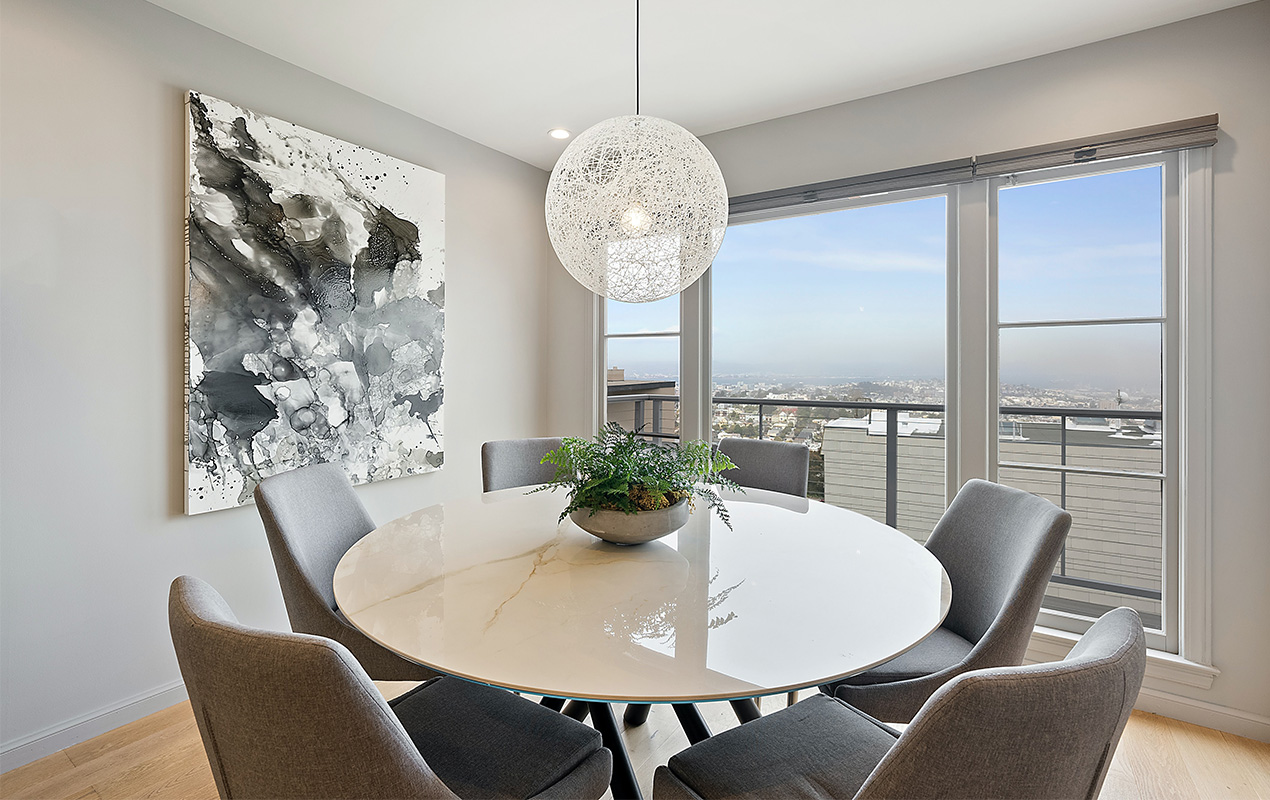 #3 Make the Most of Height 
The best small dining room ideas may need a change of perspective. If you are stuck for space but are lucky enough to have high ceilings, take benches taller so your eyes are drawn to the best characteristics of the room. Taller dining furniture looks particularly good in penthouses and metropolitan interiors and can serve as both a bar and a dining table. Try not to let it become too cold or unfeeling though, keep it decorated with flowers and attractive dinner sets – and make sure to decorate the space underneath with a rug or some cool paintwork. 
#4 Pull Shapes 
One of the best decorating hacks for small spaces is patterns. Interesting designs pack a punch in a small space – they will draw your eye to them and actually create the illusion of space. Perhaps an unexpected item on the list of small dining room ideas, but very effective! 
Bring out your inner toddler here – combine different patterns in one area. Small areas really do respond well to pattern mixing, sometimes even more effectively than large spaces, where the eye naturally has more places to rest. Pattern-on-pattern works in petite spaces, especially in bold colors and patterns, and they actually accentuate the space they are in.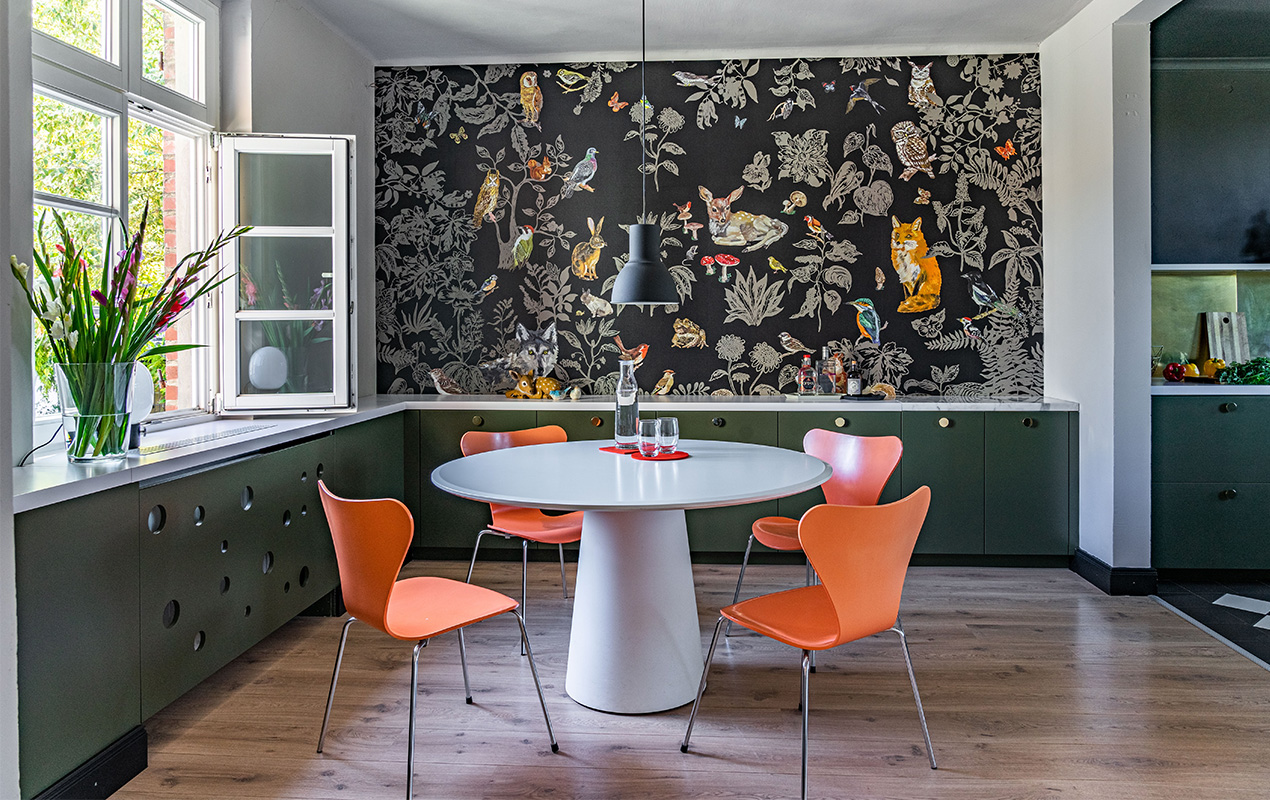 Quick Tip – Go Seasonal: When it comes to a natural centerpiece, such as flowers or plantlife, go seasonal with your choices. Following the natural progression of the year is a great way to make the dining room feel fresh.
#5 Supporting Wall 
If you have a bare wall, you have the perfect place for a long bench-style table around which you can arrange small chairs that can tuck underneath. Another way to make good use of your wall is to place a long seat against it, then push your table up to it and dot around some extra chairs for good measure. You can even add back cushions to the wall along with a simple bench seat and create furniture out of the wall itself – genius!
#6 Eat Petite
Small dining room sets are your best friend in any mini mealtime spot. Invest in a table and chair set that is not too blocky, preferably has curves to easily navigate around, and with chairs that tuck in neatly.
Uncover small dining room ideas from your own stylish dining out experiences – like with a cute, round bistro table that will look perfect in any spot, and can even be portable on days when you want to eat al fresco. Slim, mid-century modern designs are always great decorating hacks for small spaces because they are compact, practical, and look great – sit there for hours, watching the world go by…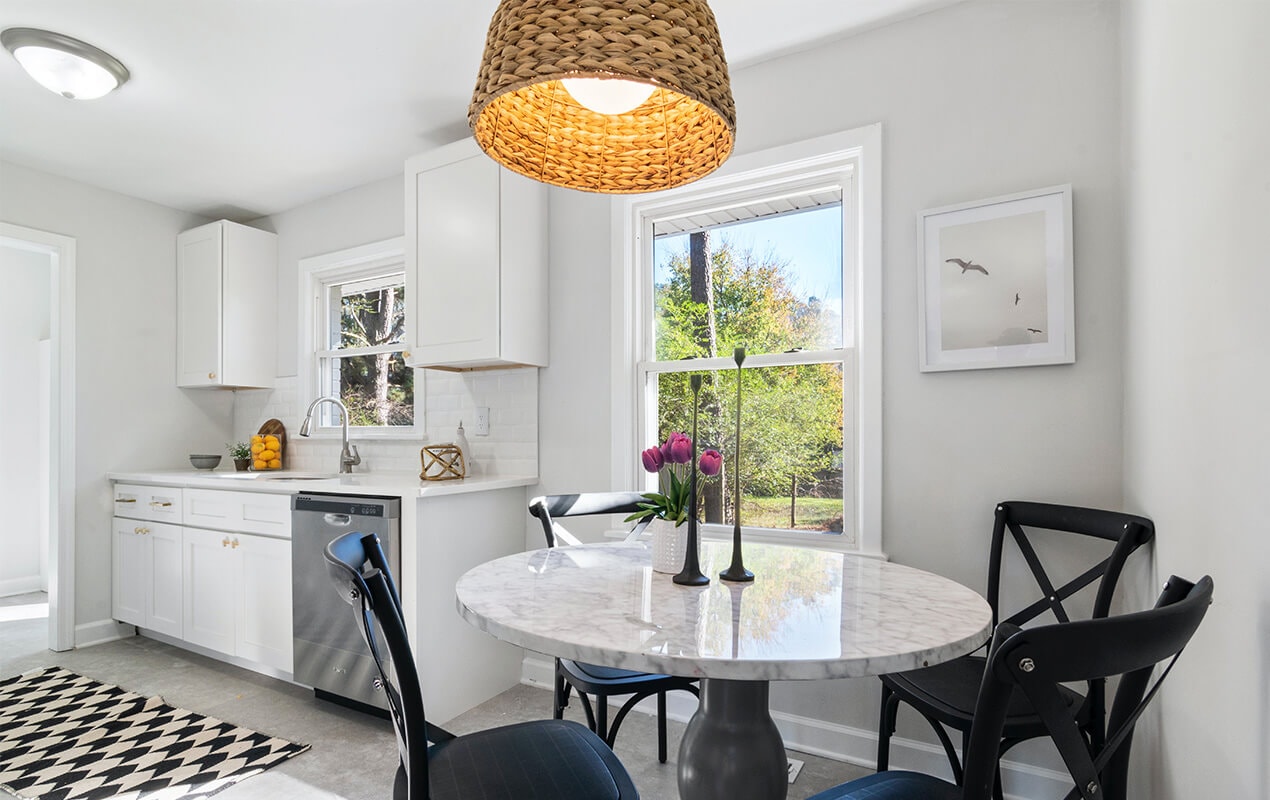 Quick Tip – Use Kitchenware: A nice piece of kitchenware, such as a fruit bowl or serving pot can make for a great centerpiece to a table, along with potentially housing other decorative elements.
#7 Create a Breakfast Nook 
Nooks are a smart way to change up small, apparently ineffective spaces; you can take what was an awkward corner and make it cozy and convenient. Looking for cool little breakfast nook ideas? Create continuity with your kitchen by using similar colors in both spaces, but take care to make sure the nook has an inclusive feel when you sit in it. Add a pendant light above it and upholster your chairs with leather or a warm, textured tweed then enjoy your snug little corner. 
#8 We Challenge You to a Dual 
By creating a diner-style booth you have the perfect dual-purpose dining room office – keep the decor neutral so you can change up the dining mood and activity you want to do, depending on what time of day it is. Complete your look with chairs that work well as both office chairs and dining chairs and invest in some dimmable lighting that you can work with and dine with.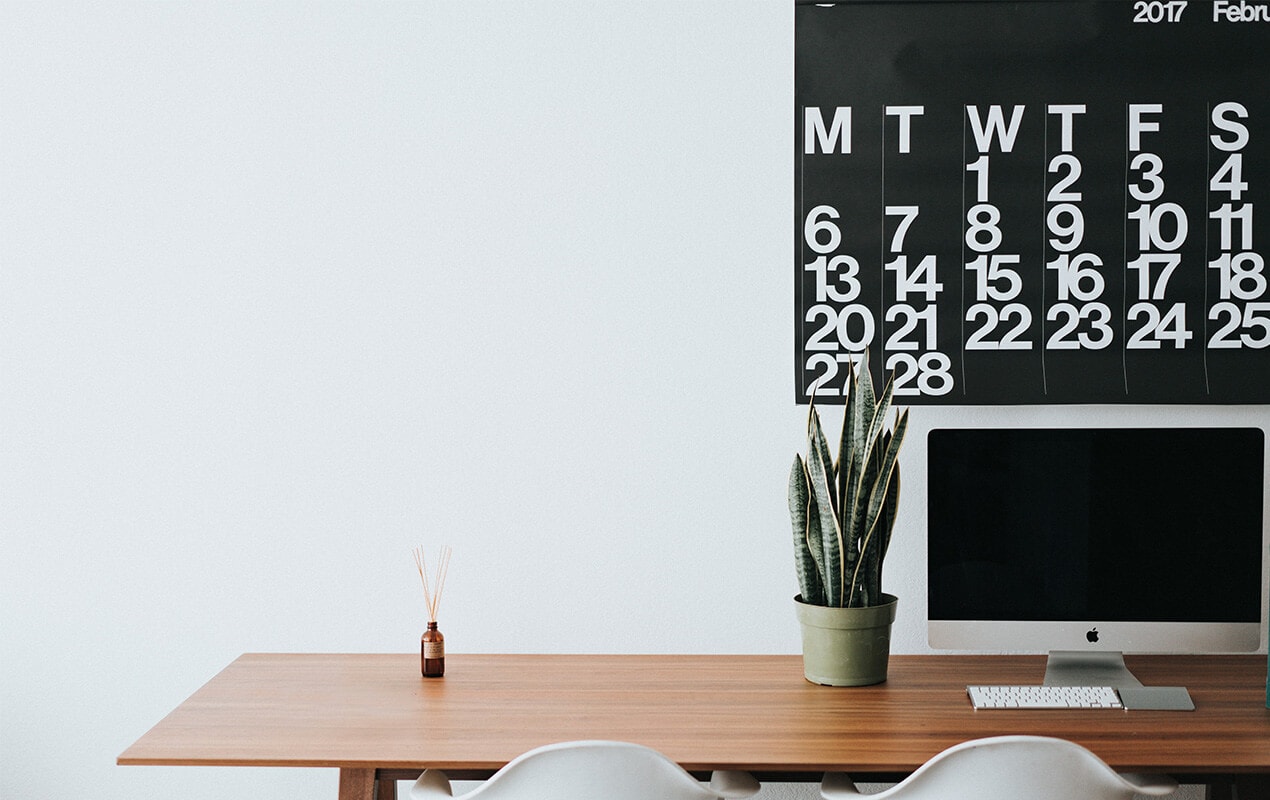 Quick Tip – Create a Multisensory Experience: Along with the visual profile of the room, a big part of a nice dining room is how the senses are tantalised. Get a record player for some vintage appeal that will also fill the room with some great mood music.
Dine Well Even in a Small Dining Room 
First of all, have a look at the space you have and, using some of these initial ideas we have shown you, see which hack might work best. Go research decor options and styles on the many helpful design blogs online, and you will soon be on the way to having a cozy corner where you want to eat your meals every day – not just on Thanksgiving and Christmas!