Nothing says comfort and relaxation in the early hours of the day like a well-decorated kitchen with a breakfast nook. This is where you can enjoy coffee, fruit, or your new favorite overnight oats and fuel up for the day while scrolling through notifications or checking your emails. Positioned in the corner of the kitchen, without the lofty pressures of the dining table, a breakfast nook should be a calming, happy space for easing yourself into the day.
We've put together this list of nine great breakfast nook ideas and tips, so you can make the most of your mornings before the daily grind begins. 
Find the Perfect Breakfast Nook Table
There are plenty of different ways that you could go when selecting your breakfast nook table, from the Parisian look of a small round bistro table to the breakfast bar style of a long table on taller legs. It depends largely on the style of your home, along with how many people this breakfast nook has to accommodate. A smaller table is great for a couple's home, while the breakfast bar style works great if your breakfast nook will become a feeding station for a family or larger houseshare.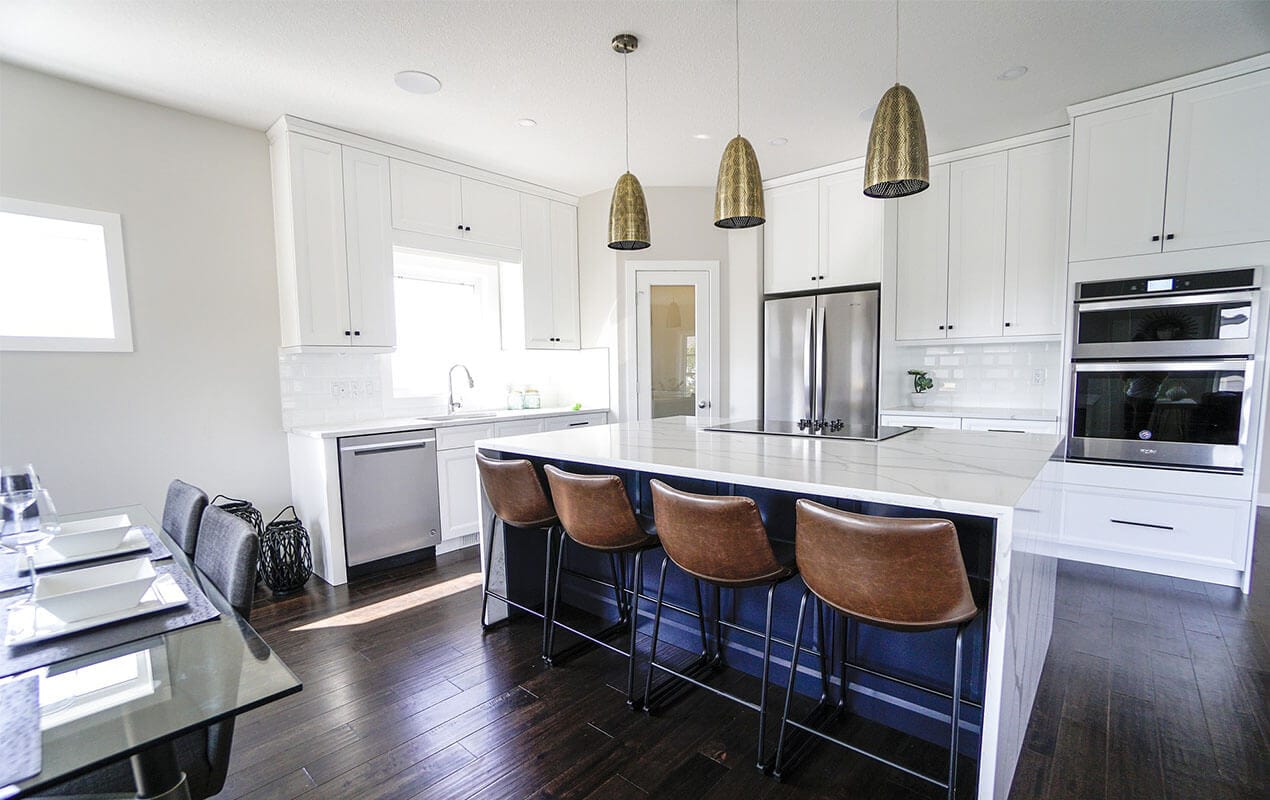 Quick Tip – Consider Multipurpose: After you've crafted your breakfast nook, don't be so binary with its uses. Your breakfast nook could also become a great work from home base, or a spot to simply catch up on some reading.
Make Your Breakfast Nook Cozy
Nothing says an easy transition into the day like a cozy corner in the kitchen. Use soft furnishings and colors to create a warm and inviting feeling in the corner of your kitchen, rather than opting for harsh industrialism or minimal modernism. Wicker or rattan lounging chairs can do wonders for creating that cozy vibe, while including plenty of seat cushions can help to increase your sense of comfort and relaxation. 
Integrate or Separate Your Breakfast Nook
When it comes to breakfast decorating ideas, you can either match the overall style of your home and kitchen or go against the grain. Keeping in with your home's general theme can make the nook feel like a more natural extension of your house, while more distinct choices can create a sense of separation, giving your breakfast nook the sense that it's its own room. 
To achieve a sense of separation, pick items of furniture and decor that clash in terms of color and material. Consider a vibrant tablecloth, a patterned rug, and wooden chairs in a kitchen based around stone fixtures and milder shades.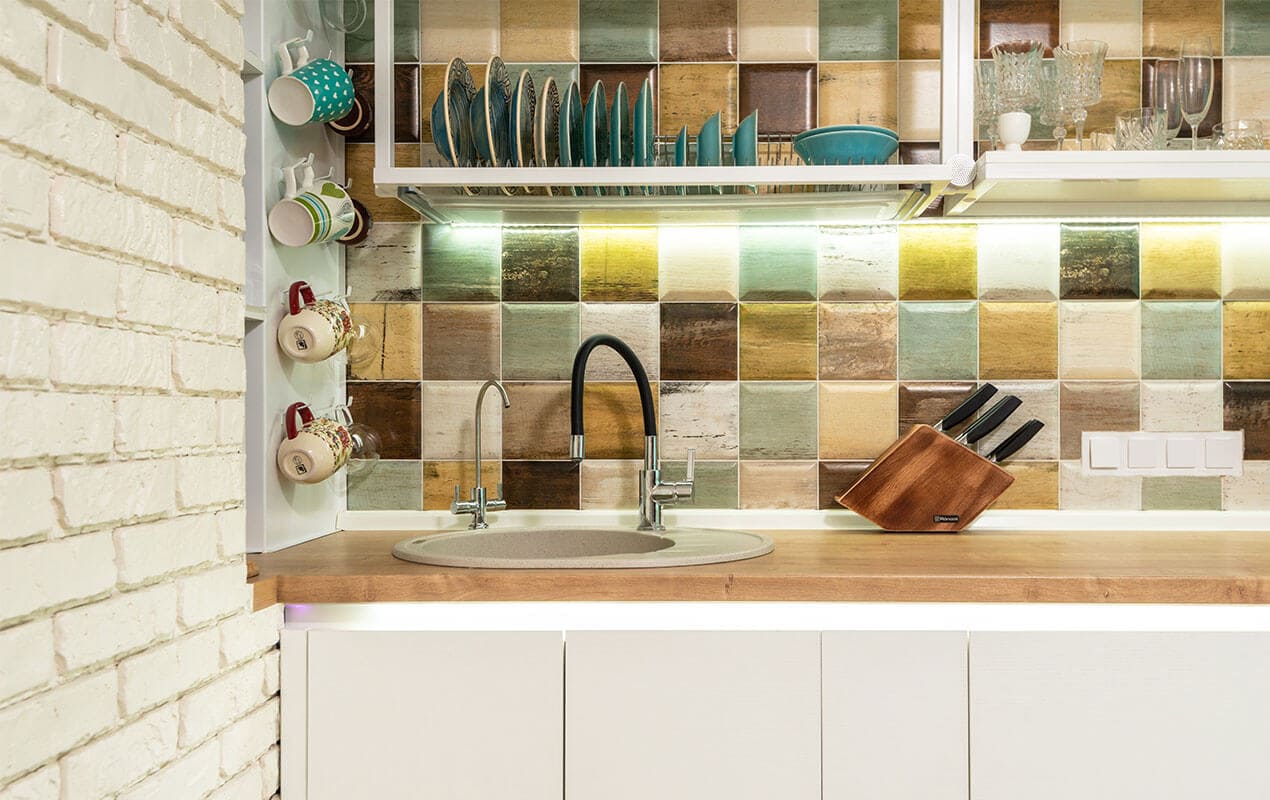 Quick Tip – How Many People?: A breakfast nook can be your retreat from the stresses of the morning, or it can be the base camp for family operations. Be careful to accommodate the full residency of your home.
Use Outdoor Features in Your Breakfast Nook
Biophilic design is having a real moment in home interiors at the minute, so why not integrate the methods of it into your breakfast nook? Biophilia is the act of bringing outdoor features into your home, whether through floral patterns, natural colors, or just some good old-fashioned houseplants! Being around natural or even faux natural elements can have a very positive impact on our mental and physical wellbeing, so this could be perfect for starting your day on the right foot. 
Pick the Perfect Breakfast Nook Seating
This tip works in clear conjunction with finding the right table, as these are the two most important aspects of breakfast nook furniture. Chairs for breakfast nooks will also somewhat dictate how your day begins, with taller, bar-style stools being a great way to wake yourself up, while comfier, soft-backed seating suits a more gradual opening for the day.
You could even have a corner seating unit installed, complete with upholstered leather to compliment a more art deco table, which is also great for maximizing the potential for sharing meals with friends and family.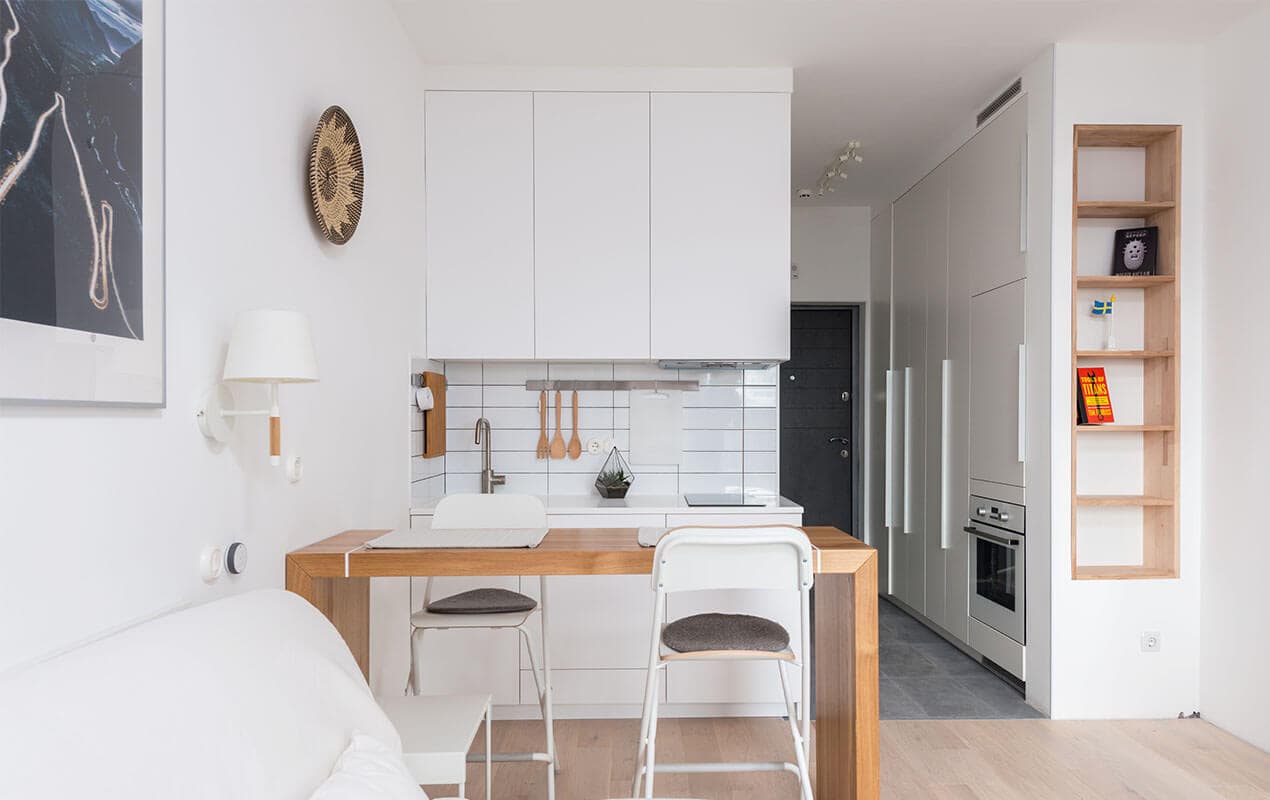 Quick Tip – Consider Your Food: Now that you've curated the perfect breakfast nook, make sure you're using it correctly. Research and figure out some stunning breakfast recipes to make sure you're enjoying the space to the max!
Use Your Space Wisely
You may think that your studio apartment doesn't have enough room to accommodate your dream coffee spot, but anything is possible when you use your space wisely. Going for more minimalistic, less ostentatious pieces, such as drop leaf tables, is a great way to set up a small space breakfast nook, while still maintaining a sleek sense of style. You can also get more out of your area by using multifunctional storage furniture, so less space is taken up by cushions, serving trays, or crockery throughout the average day.
Follow the Light!
We could all do with more natural light in our lives, and what better time to get it than first thing in the morning! The health benefits of sunlight are clear and well-reported, with it positively impacting everything from our mental health to our energy levels, meaning that positioning your nook by the windows could do your more good than a coffee ever will!
Some nice slatted wooden blinds would pair nicely with a well-positioned, window-side breakfast nook, allowing you to portion in the sun as you fully start to wake up and switch on for the day. 
Set Up an Outdoor Breakfast Nook
While sunlight and natural elements have both been checked off by this list, our final tip involves getting closer to them, rather than bringing them inside. If you have the space, live in an area with a pleasant temperature, and have access to some shelter, then embracing the fresh air and stunning sounds of the outdoors is a great choice for a breakfast nook. What's great about this as well, in contrast to traditional kitchen nooks, is that an outdoor setup can double as your go-to patio furniture, perfect for any time of day. 
Final Thoughts
There are plenty of directions that you can go in with a breakfast nook, but we hope this list has given you a good amount of inspiration to help you get started. Just remember to have fun, follow your instincts, and don't take it too seriously – after all, it's only breakfast! To gain more insight into breakfast nooks and other aspects of interior design, just keep searching. You could find exactly the touch your home needs by reading a great blog focused on design or decor, and there are plenty of them out there.