13 Ways to Add a Whimsical Touch to Your Home
Do you love to keep things fresh, exciting, and a little bit different? Whimsical decor is a blend of aesthetics, combining antique charm and humor in a playful, lighthearted way. It's perfect for those who don't take themselves too seriously, offering freedom to embrace the beauty of DIY room decor pieces.
Keep reading for 13 whimsical decor ideas to bring antiquity to life through fun and authenticity.
1. Vintage Plates
Create your own wall display with a collection of vintage plates to add an old-time touch to your home while displaying your favorite crockery pieces. And the good news is this won't cost you much to complete – just pick up vintage plates from a thrift store. Whimsical home decor is all about mixing and matching, but follow this guide to make sure your patterns complement each other, and make sense.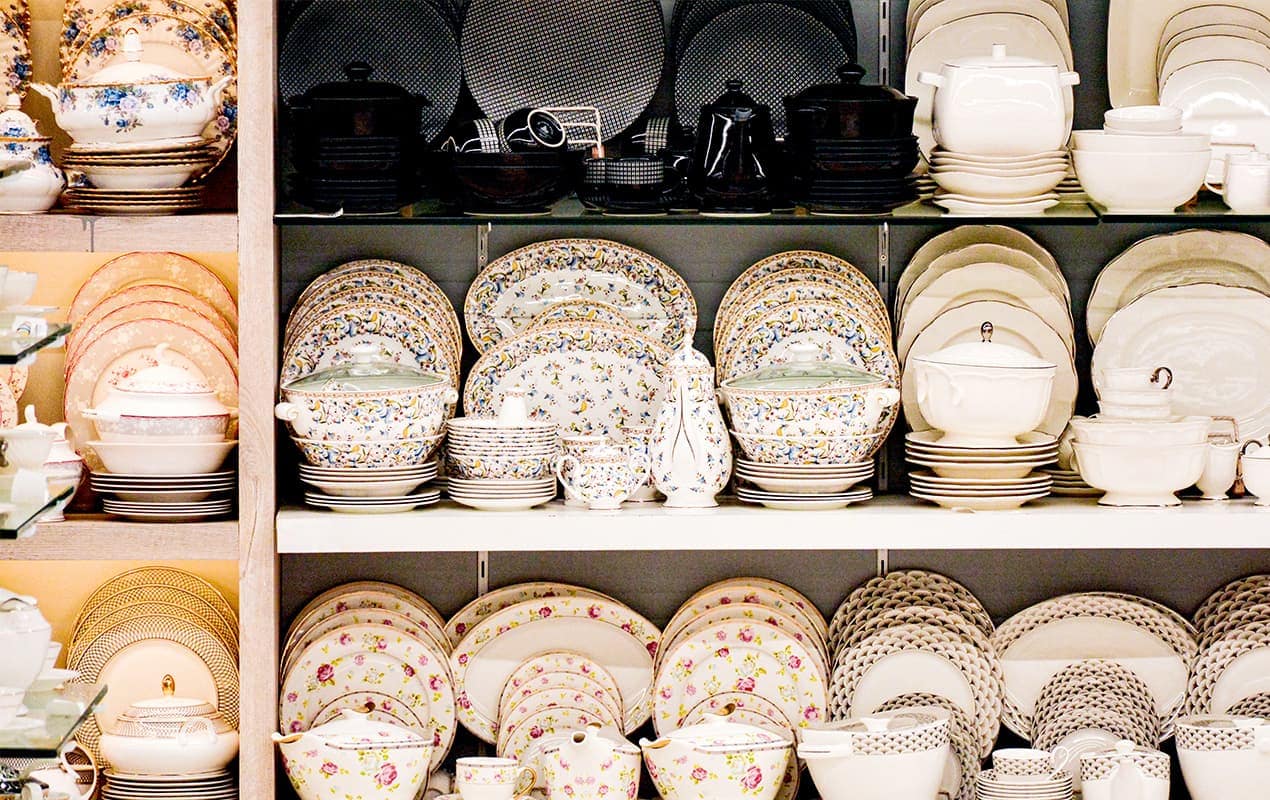 2. Rusty Key'n'Lock Display
Nothing is too out there when it comes to whimsical decorating ideas. Let nothing go to waste and transform your old keys (whose locks are long forgotten) into an art piece with just a slight embellishment. Create a vintage-look whimsical wall decor piece with a key-inspired mural. 
3. Out of Place Animals
Whimsical home decorating is all about having fun, and misplaced items that inspire intrigue or humor are a must. Try placing animal statues or paintings in interesting places around the room to create a whimsical living room decor that gets your guests asking questions at the dinner party. Check out this blog for tips on how to host flawlessly.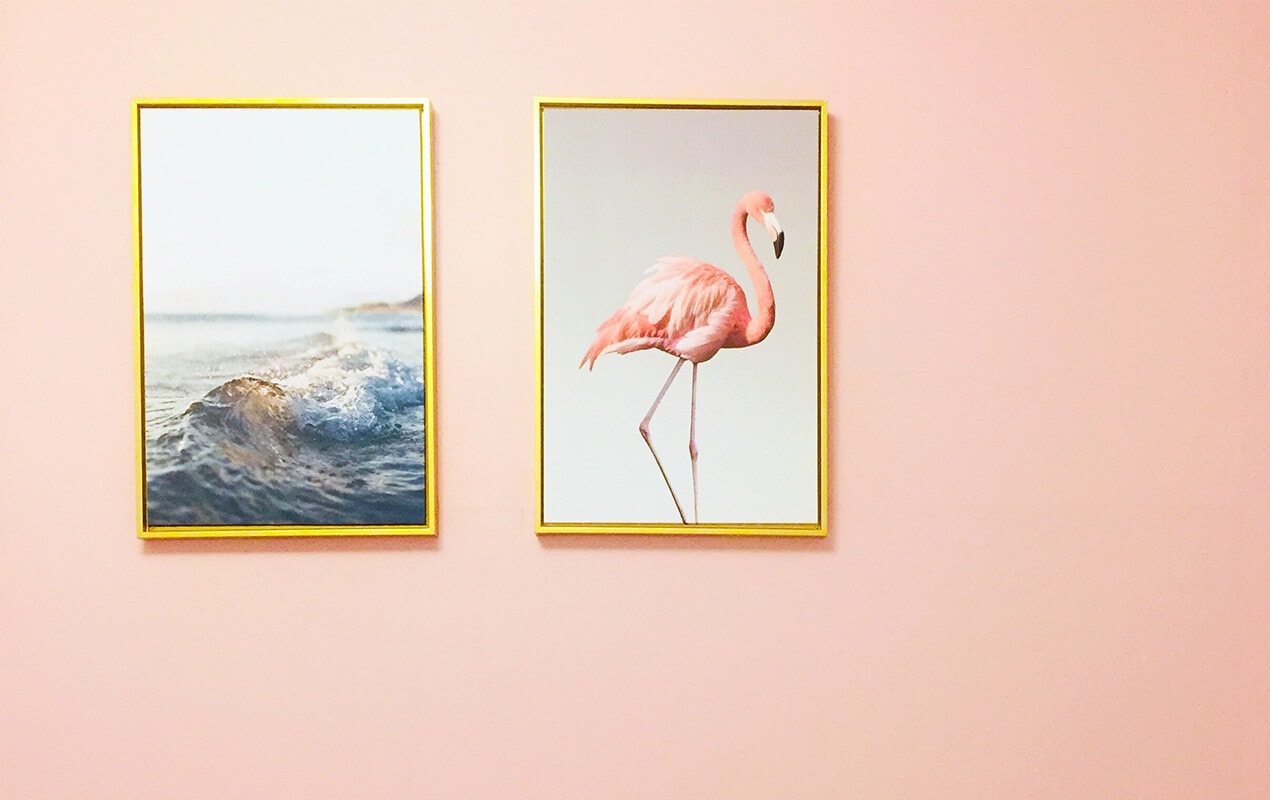 Quick Tips – Paint your furniture before distressing to choose exactly what color you want it and how distressed you want it. This stops a piece from looking too worn out.
4. Creative Feature Wall
Reignite your home's energy with a daring feature wall to complete your whimsical living room decor. There are endless ways to do this, from patterned fungi wallpaper to colorful geometric designs – read more about the impact color has on your home here. Whimsical home decorating done right will draw you in with mesmerizing detail.
5. Repurposed Crates
Don't spend a fortune on a fancy shoe rack – DIY it with wooden crates! Simply stack some (preferably high-quality) antique-look wooden crates on each other and store your boots, shoes, and sneakers inside.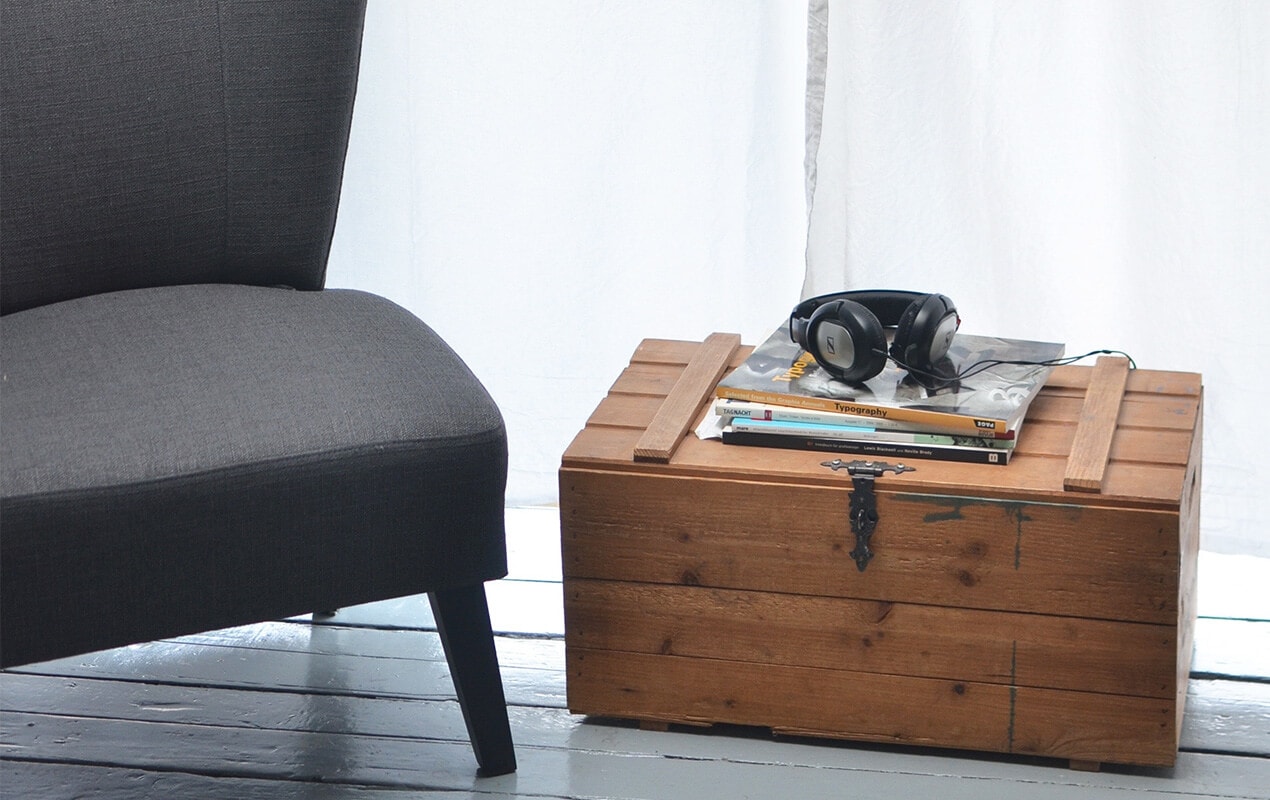 6. Book Page Table
If you are a bookworm and love the feeling of an antique book in your hands, why not decorate with old and worn book pages? Personalize your table by covering an array of pages from your favorite vintage book with a sheet of glass or a resin pour. Have your guests read pages every time they visit, bringing a classic novel to life.
7. Distressed Painted Furniture
Distressed furniture pieces are iconic features of whimsical home decor. Taking some sandpaper to the edges of a coffee table or desk will add several hundred years to the piece, giving it an air of antiquity. Add depth to the pieces in your home with a simple aging touch to show more of your personality at home.
8. Wooden Organizer
A wooden slab to one person is a wall organizer to the whimsical decorator. All it takes is a few hooks and a little TLC, and an old pallet box can become a premium quality wall organizer. For whimsical home decor, embrace the mantra recycle, reuse, repurpose, and recreate. If you're a swords fan, you could also add additional hooks or brackets to display your favorite sword collection on the same organizer, showcasing your interests while keeping them accessible and safe. This combined display adds an exciting touch to your home decor while providing information about your passions.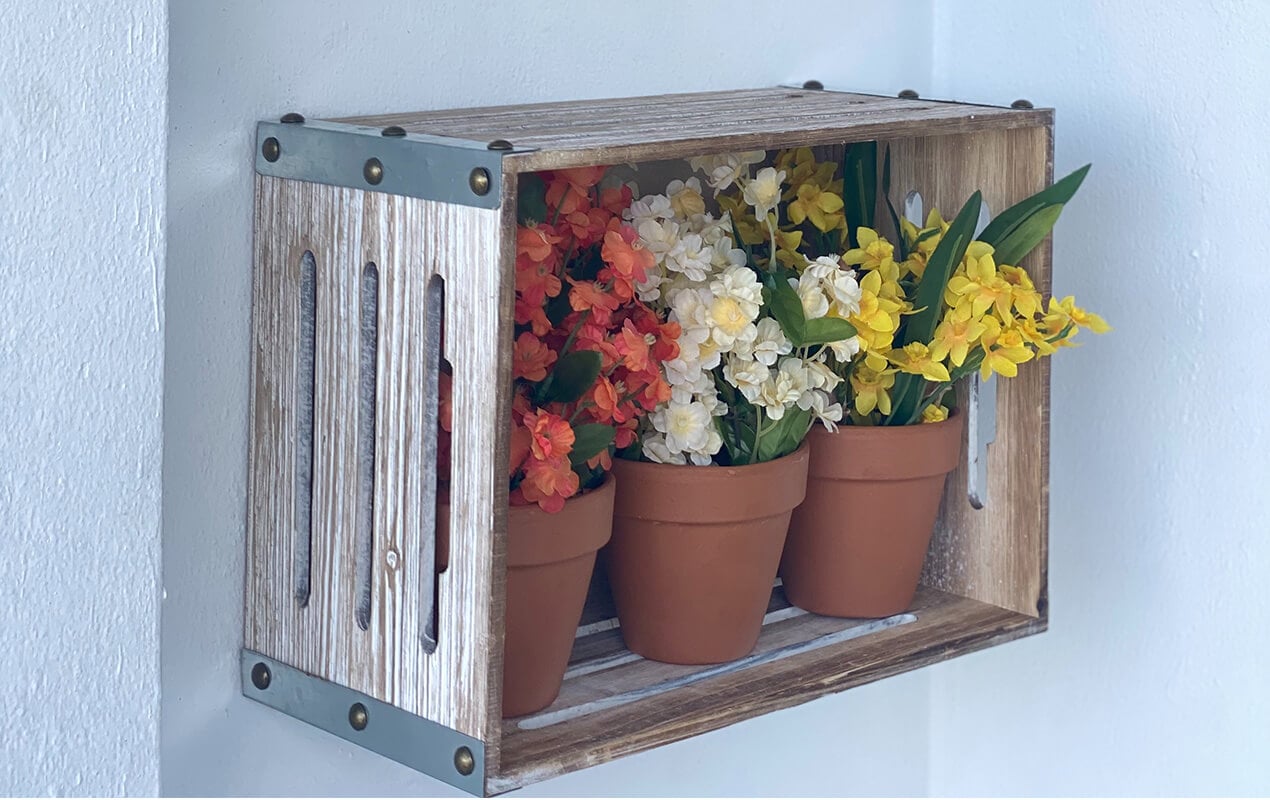 Quick Tips – Before throwing something away, ask yourself how you could repurpose it. Looking at an old and forgotten piece of furniture with a whimsical eye could become a quality decorative piece..
9. Tea Cup Candlelights
Did you know your old teacups could become one of your staple whimsical decorations? Use vintage teacups to create candles that will add a Mad Hatter's tea party touch to your home. Not only are they more interesting than a store-bought candle, but making them is a therapeutic process! 
10. Crafty Jewelry Box
Whimsical home decorating means changing how you look at trash; it could become your newest treasure. Build a jewelry box in a few simple steps out of an old tube-shaped box (Pringles, poster box), and save yourself some money and embrace your artistic side. 
11. Jewelry Holder Wall Piece 
Why would you keep your prized pieces of jewelry hidden away? Get whimsical and display them, of course! Hang up an old photo frame (no photo included) and add some lace strips. Your jewelry will easily attach to the lace material, transforming your accessories into the whimsical bedroom decor artistic centerpiece.
12. Lace Ball Lampshades
Craft an eye-catching collection of lampshades while having fun and getting creative with this paper-mache style lace string design. Wrap the thick string around a balloon, sticking it as you go, then leave it to dry. When it's ready, pop the balloon and replace it with a lightbulb for perfectly whimsical ambient light in your home.
13. Ancient-Look Bottles
Keep all your old glass bottles and transform them into a whimsical garden decor feature. Collect a variety of green and clear glass bottles of different shapes and sizes, glue them together on a wooden board, and use them to store candles, flowers, tennis balls – anything you can think of! Take it a step further and add an aged look to your bottles with these simple methods.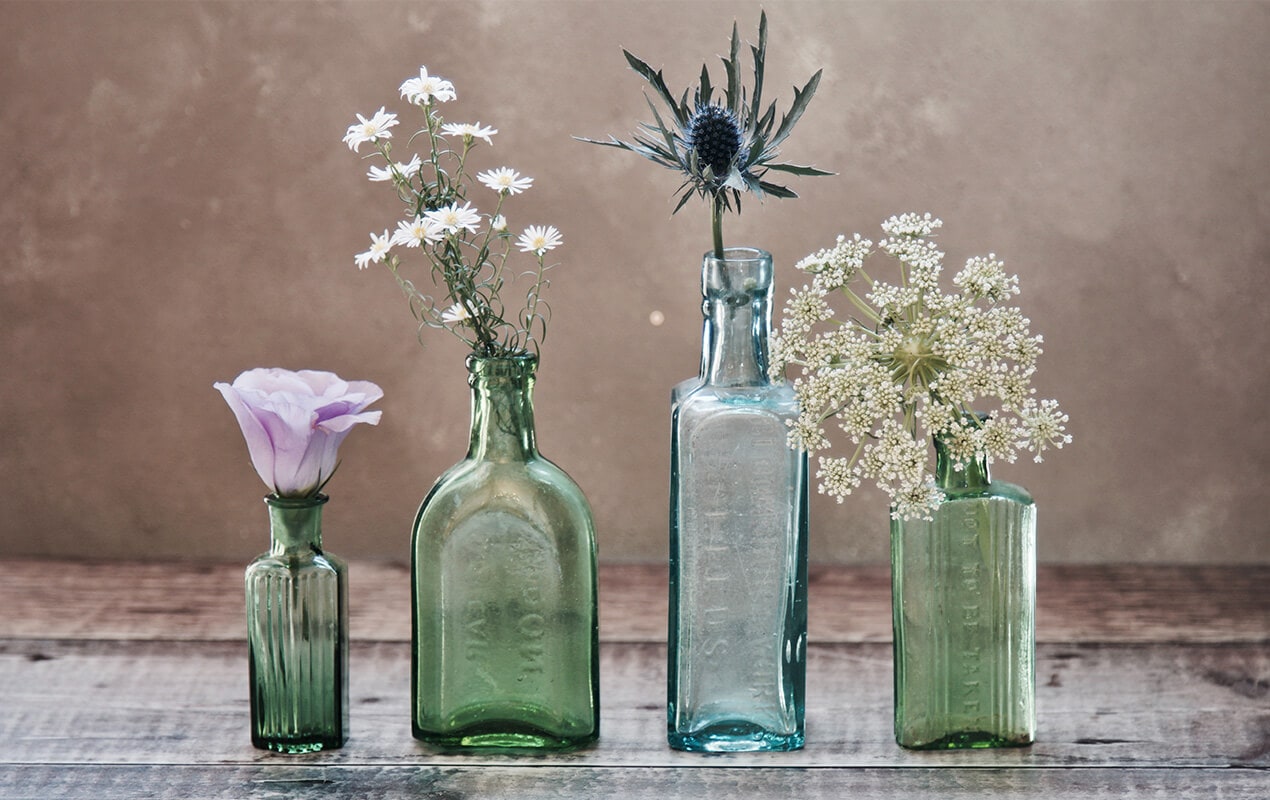 Quick Tip – Embrace the DIY element of whimsical home decorating and get the whole family involved in creating mini masterpieces. Remember that whimsical home decor is all about having fun.
Get started
Embrace whimsical room decor and repurpose what you already have to create a cozy home environment that's both rustic and charming. An old crate has more potential than you could imagine, and that antique plate collection that never sees the light of day could become a central display in your living room. Not sure if whimsical is for you? Read this guide to discover the right aesthetic for your home.