Bring Neutral Colors for House Interior into the Twenty-Twenties 
Beige living room ideas for the modern age are much more varied and cozy compared to their early 2000s counterparts. Rather than cooler shades that create a feeling of practicality and space, we are now seeing more exotic neutrals inspired by nature that create warmth and comfort, with which we can have fun experimenting. Here's how you can keep things muted and yet interesting in your living room. 
#1 Add a Subtle Splash of Color 
A warm beige living room doesn't need to be completely devoid of color, you can add a gentle hint of another hue that offsets your natural color scheme. See your room as a blank canvas on which to splash a little paint for a big effect. You could go bright and bold with reds or blues and confine them to cushions, throws, curtains, or any other easily changeable accessory item. Dark and dramatic colors like gray or even black also look fantastic and really pack a punch. Try this out with door frames and baseboards where the effect will just peep through.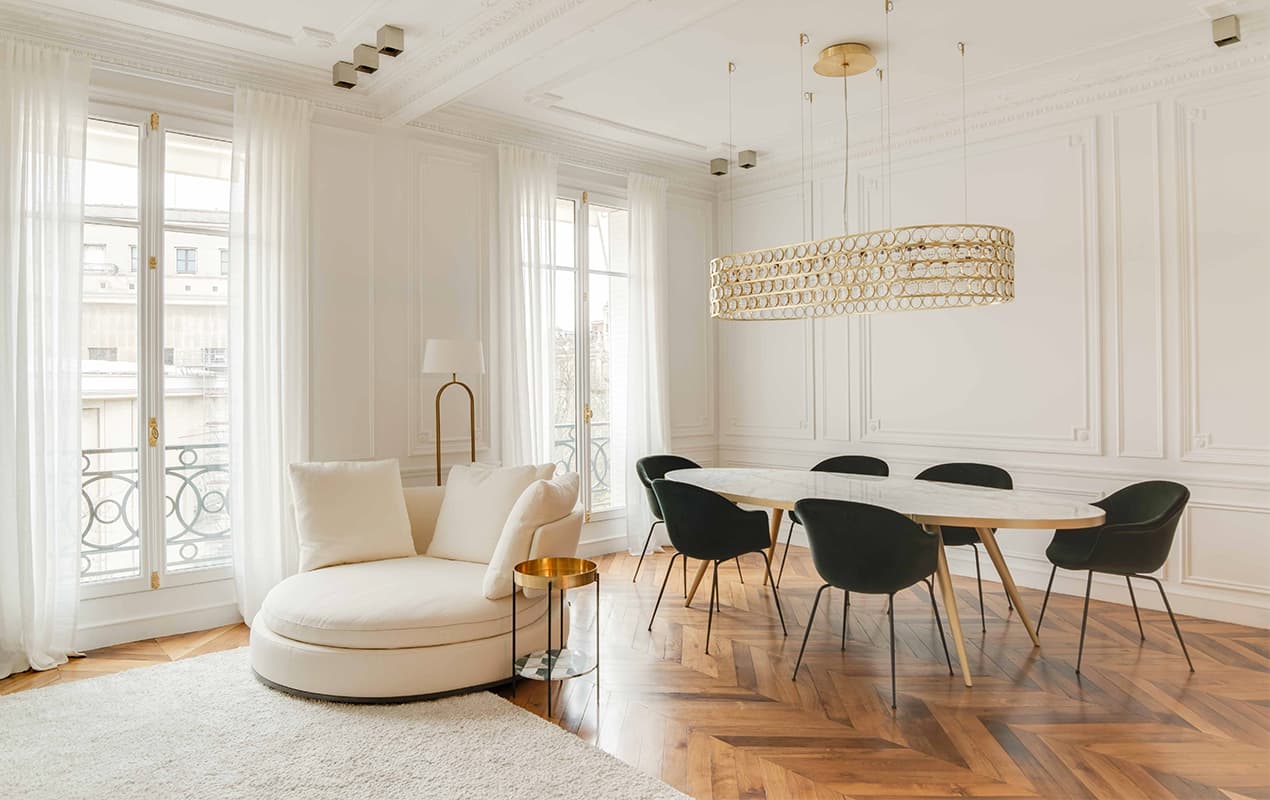 Quick Tip – Use the embellishments in your room to experiment with, for example, you can add accents of dark gray, brown, or black to door frames to punctuate the look.
#2 Go Organic   
You can have a lot of fun, creating a neutral boho living room thanks to the amount of natural and organic materials you can use – use earthy and neutral tones when creating the basis for your neutral room and inflect your space with shimmering metallic and jewel tones. 
For the carpet and furniture, think tan, beige or brown, and don't be afraid to add flashes of gold, natural bright greens, and even some surprise reds. The choice of colors is up to you, but usually, this aesthetic is minimal in its philosophy. The other great thing about a boho interior is that you can have more accessories around than you would in a minimalist space, but thanks to the muted colors you won't feel overwhelmed or cluttered. 
#3 Pick a Palette  
Once you have chosen a color you really love in the neutral range, you can then delve further into the palette and find complementary colors to work around it. Whether you have chosen magnolia or deep browns, because warm neutrals are so on trend there is a selection of tones that look fabulous next to it. Once you have your palette firmly in mind, choosing the next piece of furniture or contrasting wall color will be so much easier. The great thing about neutral living room ideas is that there are so many directions you can go in – and you may be surprised at what bright colors go well with beige and natural shades.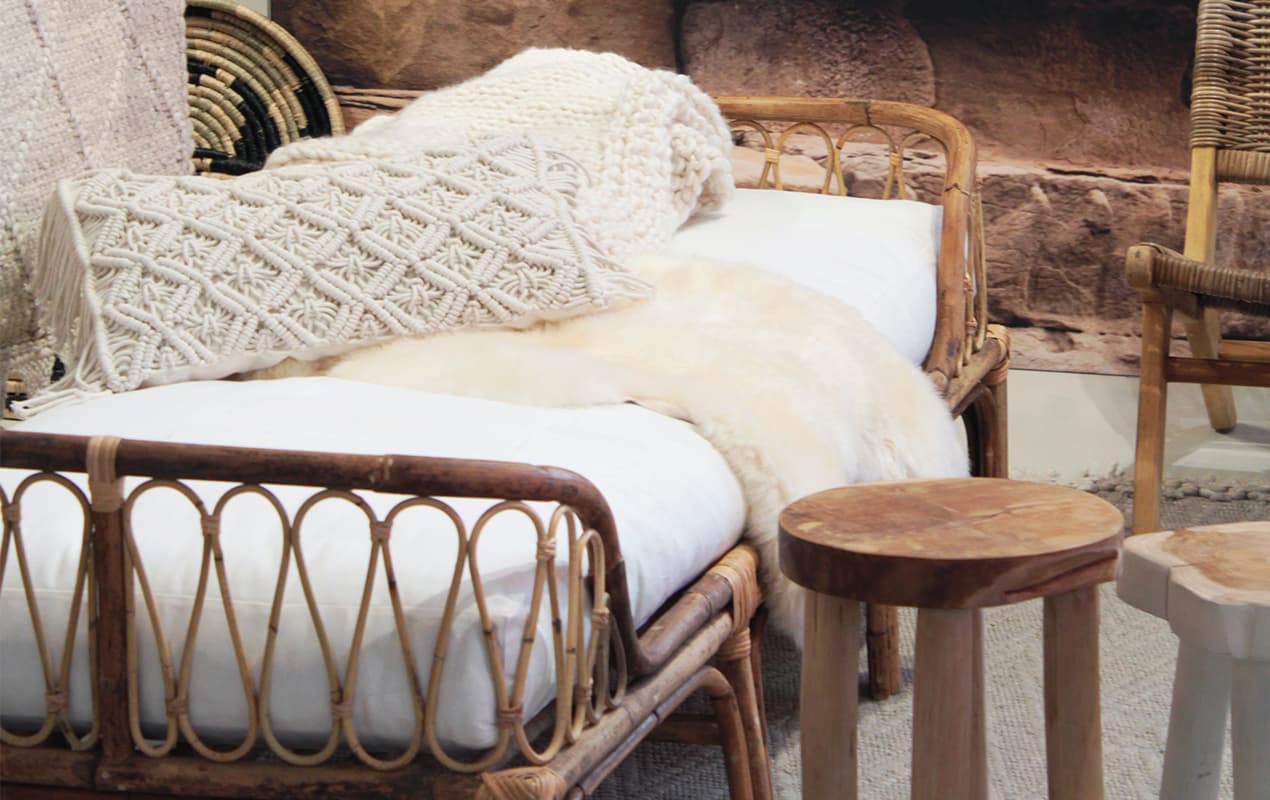 Quick Tip – Texture can be created with different paint finishes,  so try a matte wall with a high gloss painted ceiling. 
#4 New Neutrals
This decade is all about out with the old and in with the new – and that includes new neutrals. These tones usually come from the more colorful end of the spectrum, but they are lighter and could be described as pastel shades. So instead of beige living room ideas, think minty greens, baby blues, soft pinks, and buttery yellows. These colors also look fabulous next to warm earth tones, but be sure to test them next to each other first – a slightly wrong shade could wash other colors out. 
#5 Tactile Textures   
Warmth invariably comes from fabrics, textiles, and finishes that are soft to the touch – a cozy, rustic room can be created from any number of neutral shades as long as they are tactile. Warmth can be created with wooden floors, faux fur rugs and throws, natural linens, clay vases, and art, with woolen cushions and blankets. Using the natural shades of these wonderfully textured materials is the best way to create an interesting, cozy spot. Make sure your room already feels warm with well-sealed windows and an open fire – you'll never want to leave your new little hiding place!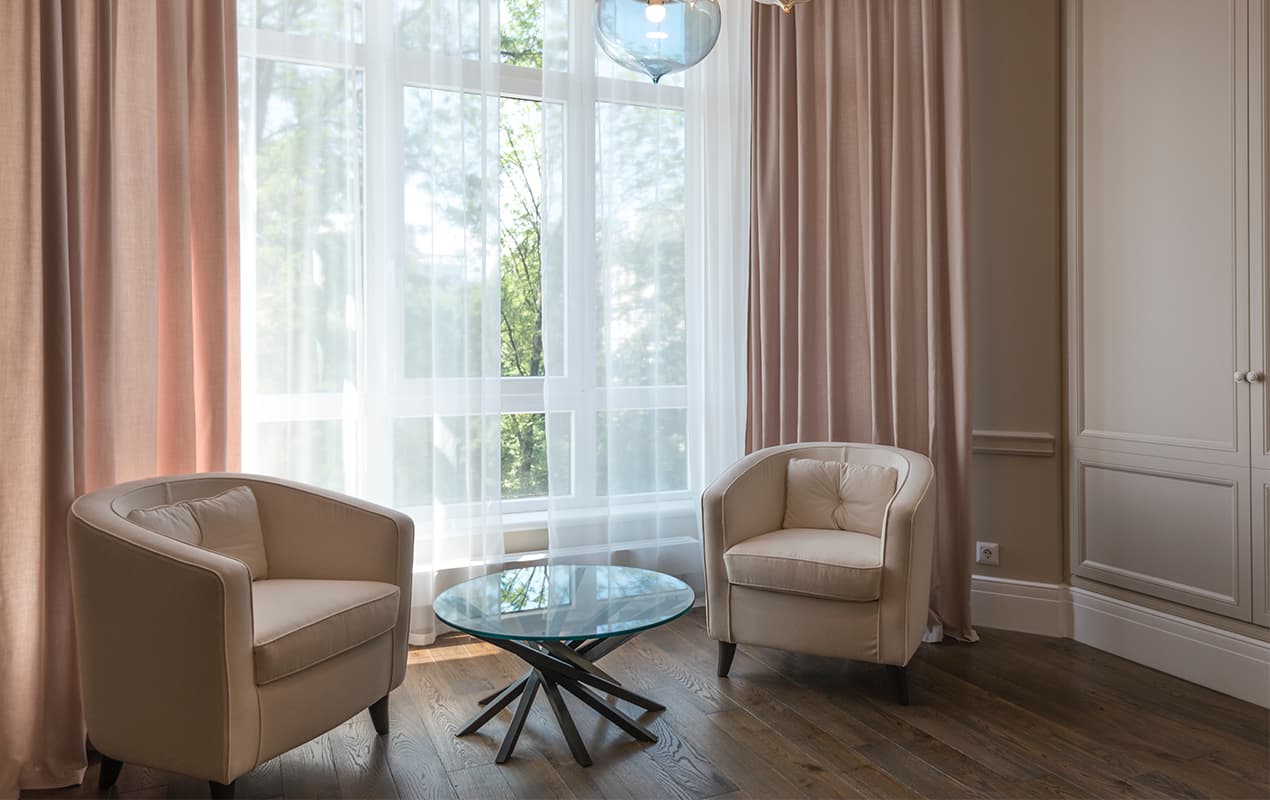 #6 Add Textured Layers
One tone or color can look so varied if it has different textures – imagine a room full of earthy browns, some of which are on a wooden floor, some on a shimmering, metallic ceiling light, others in the linen drapes and a soft corduroy couch. Even in our mind's eye, it is easy to imagine the different feelings these materials and textures evoke. When it comes to neutral living room ideas, it is important that you inject some confidence into a neutral room, so make a deliberate attempt to satisfy all the senses when using a monochrome palette – the effects will be devastatingly beautiful.   
#7 Dark Neutrals  
We have focused a lot on white and beige living room ideas so far, but how about some drama in your wonderful space? Deep chocolatey browns and delicious coffees will make a dramatic impact on the viewer and make them feel like they are living in a lovely cup of mocha. Other dark shades like grey and black will keep things neutral and fabulously dramatic all at once. Add some metallic accessories to lift the mood, and keep the texture of faux fur, wool, and wood when you go for the full complement of modern neutral colors for the living room.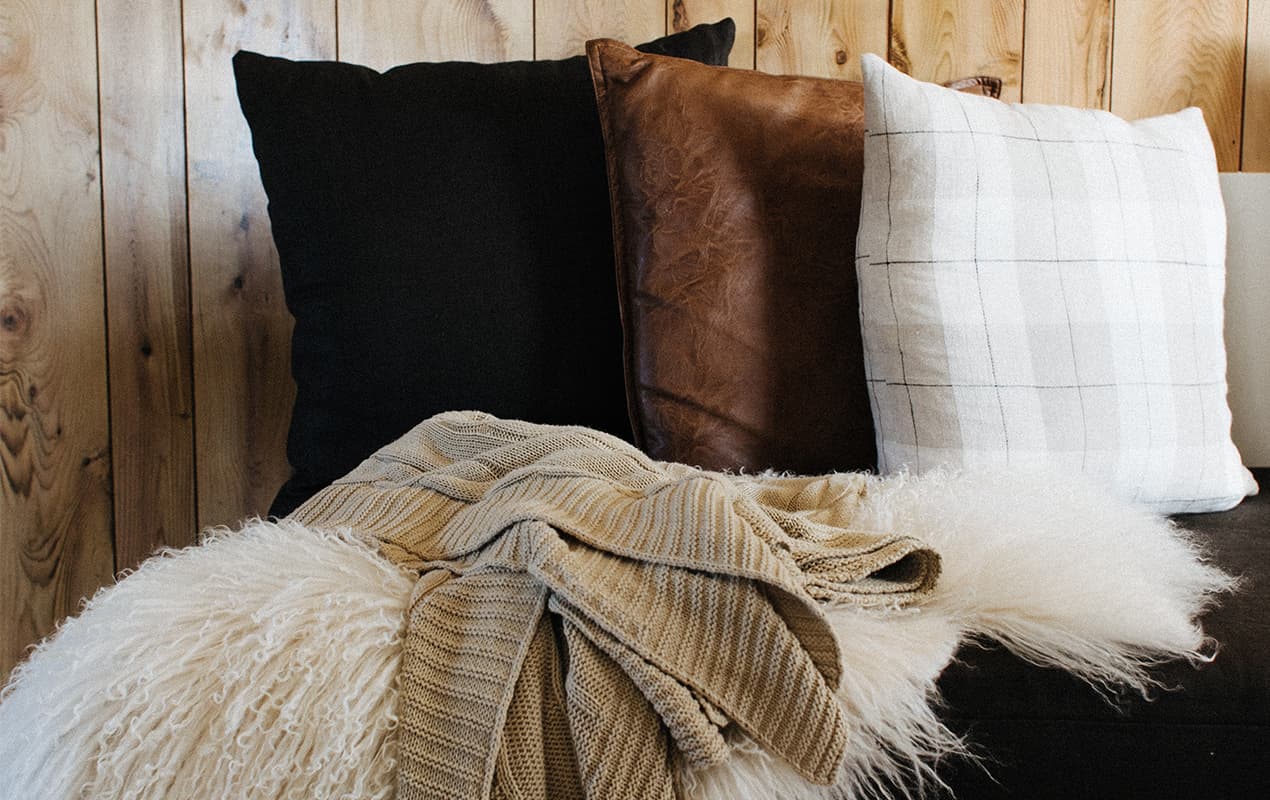 Quick Tip – Use the light in your room to guide you – weaker light works well with warmer neutrals, and a south-facing room has a yellow tinge, which looks great with cooler neutral colors. 
There is Such a Thing as a Warm Beige Living Room 
So there you go – you have so many beige living room ideas that pull the old neutral aesthetic right into the current decade to make your space feel cozy and anything but boring. Rather than slightly cold shades that helped us feel practical and orderly, we now want a more relaxing, nature-inspired room to kick back in at the end of a long day. To choose your personal neutral color scheme, why not take a quiz and then see if you can fit as many earthy tones into your room as possible!