It's not quite a dinner, it's not quite a house party, it's something in between. Of course, we're talking about cocktail parties, nights where flavor and booze meet to tantalize the tastebuds of guests, while simultaneously lowering their inhibitions.
Hosting a cocktail party can be a lot of fun, but it also involves a great deal of effort. There are a few moving parts that need to be in motion to get it done properly, along with various other things to consider before you set the atmosphere for the evening. We've put together this article of cocktail party tips, so you can be the host with the most next time your friends come over. Let's start with tip one…
Plan Your Drinks
There's no telling how much liquor you've got stored away in your liquor cabinet, whether it's brimming or baron, but planning some cocktails in advance is always a good practice when hosting their namesake party. With some recipes and flavors in mind to carry your guests through the night, you'll separate the evening from the run-of-the-mill drinks party. You can get drunk off beer, wine, or G&T whenever, but exciting cocktails will take things to another level. 
Make sure to stock up on some of the cocktail basics, such as tequila for margaritas, vodka for martinis, or Campari for negronis, along with plenty of juices and mixers, like simple syrup and grenadine. Perhaps consider a theme, like tropical, winter, or extra suave. You can even host a modern cocktail party with no booze (a mocktail party!), just consider all the different approaches you can take before the big night.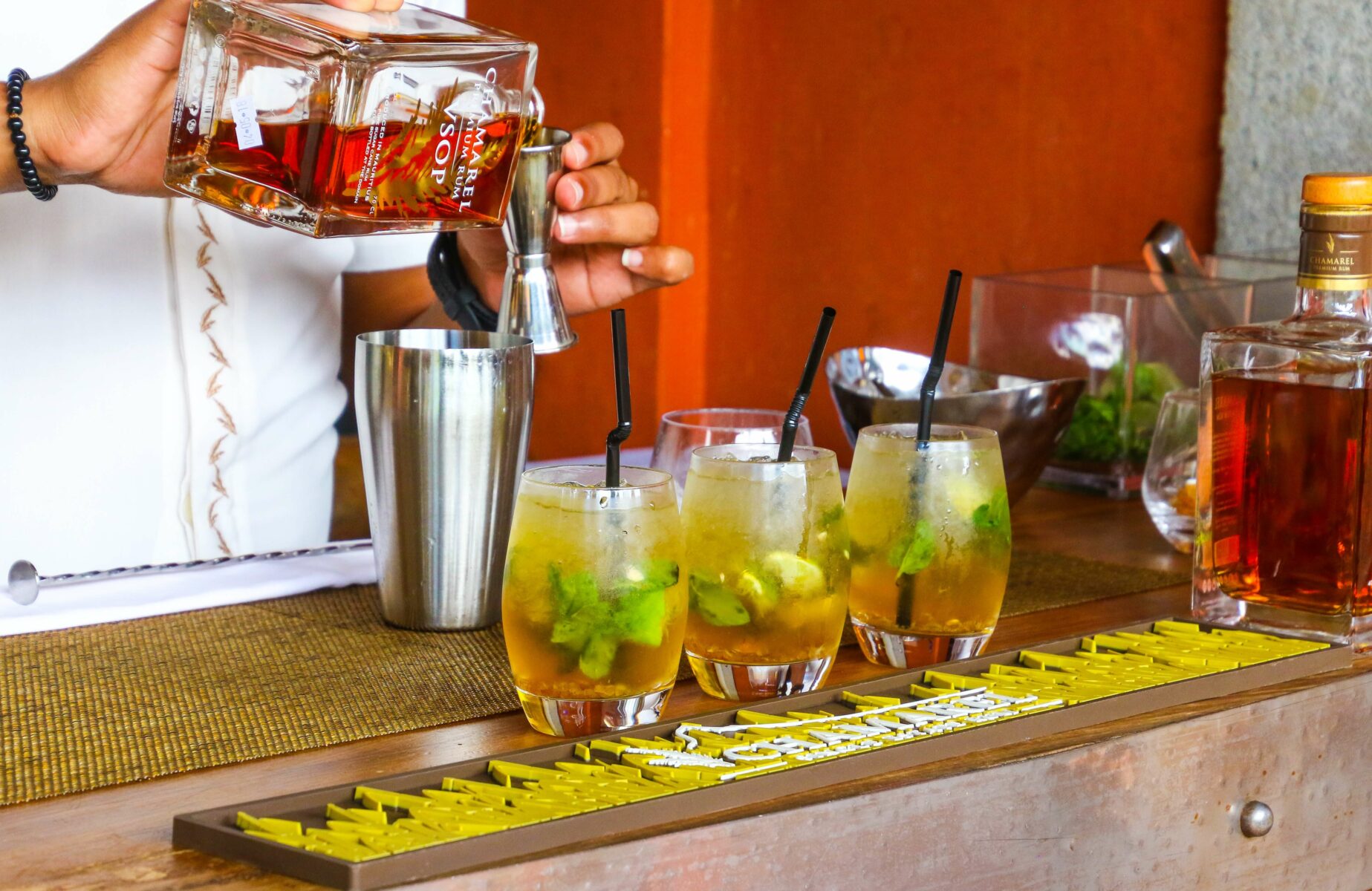 Quick Tip – Be Inclusive: Cocktail parties don't need to all be about the booze, so make sure that you have a few fun mocktails at the ready for guests that are either sober, driving, or just not in the mood for a hangover.
Consider The Perfect Setting
Now that you've got your drinks planned, it's time to decide on the venue within your home. The setting of the party should reflect the atmosphere that you're trying to create, whether you want people crowded around a kitchen island, lounging on comfy chairs in the living room, or sitting at a dining table. 
Think about the look and feel of each room, as well as the potential for mess. Perhaps the dining room is a little too cozy or the kitchen feels a little too clean and clinical, and if you're going to take things into the living room, perhaps lay something down on the coffee table and keep coasters nearby. Whatever direction you decide to take things in will impact you and your guests' night, so think about it before setting up.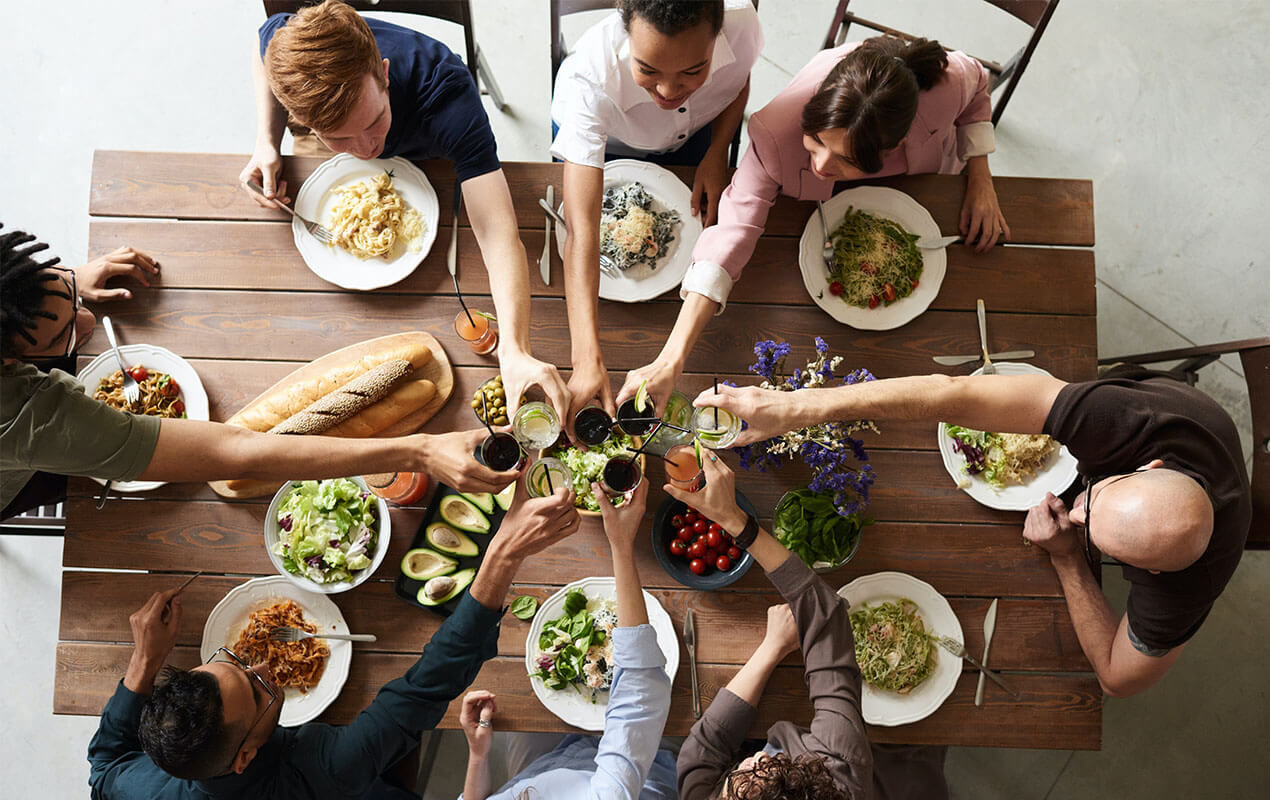 Quick Tip – Don't Drink Too Much!: While it's easy to get caught up in the festivities, it's worth remembering that your job is to host tonight, so maybe pour yourself half measures to keep a clear head.
From Setting to Seating
In hand with planning your setting, it's important to consider the seating that will house your guests' bottoms for the evening. If you choose to keep things kitchen-bound, a good amount of breakfast bar stools at the ready will come in handy for keeping guests feeling active and lively while sitting up by an island or peninsula. In a nook or living room, armchairs and comfy sofas will do the job.
It's important to consider your numbers in relation to the seating you have available, as you don't want any guests left standing. Alternatively, do away with the seating altogether (unless requested), keeping people up on their feet to mingle and dance if they feel like it and allowing for more space. You would be surprised how much of a difference it can make in getting your guests to get to know each other better!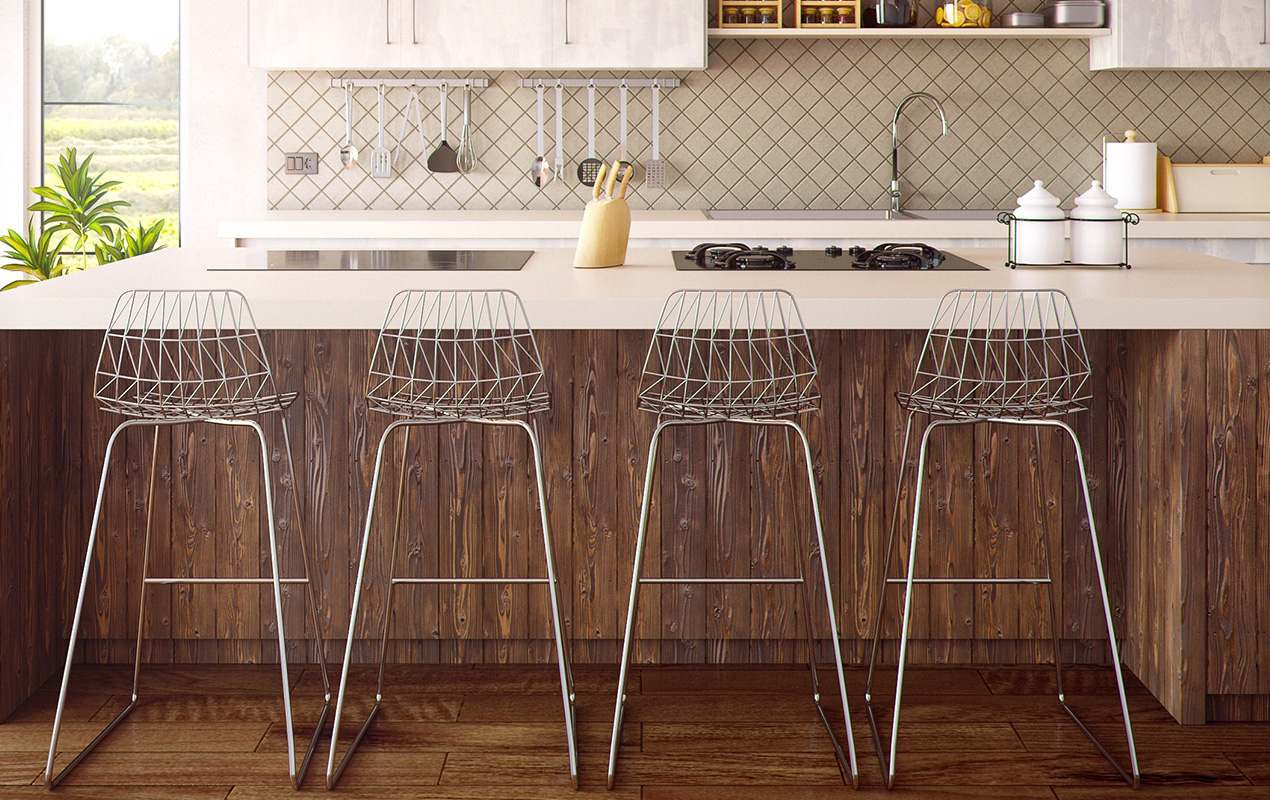 Proper Glassware 
When you're considering your cocktail party essentials, having the right glassware goes a long way. Of course, most guests will be perfectly happy to drink a Moscow Mule out of a pint glass rather than the traditional metal mug, but if you get the proper glassware in place for the cocktails you've chosen then it just shows that you've put in a little more effort. Hosting a themed event? Why not order some custom glassware to really set the theme for the night. From bachelor parties to 50th birthdays, custom glassware is always a fun idea.
This is a good practice as the taste of a cocktail is impacted by the glass you choose to serve it in, with the different shapes lending themselves to the flavors, aromas, and compositions of the drinks. You can even find plastic versions of most cocktail glasses, which is great for a more crowded house, but the real deal is a good investment for the next party! Get to know your glasses and choose accordingly before the guests arrive.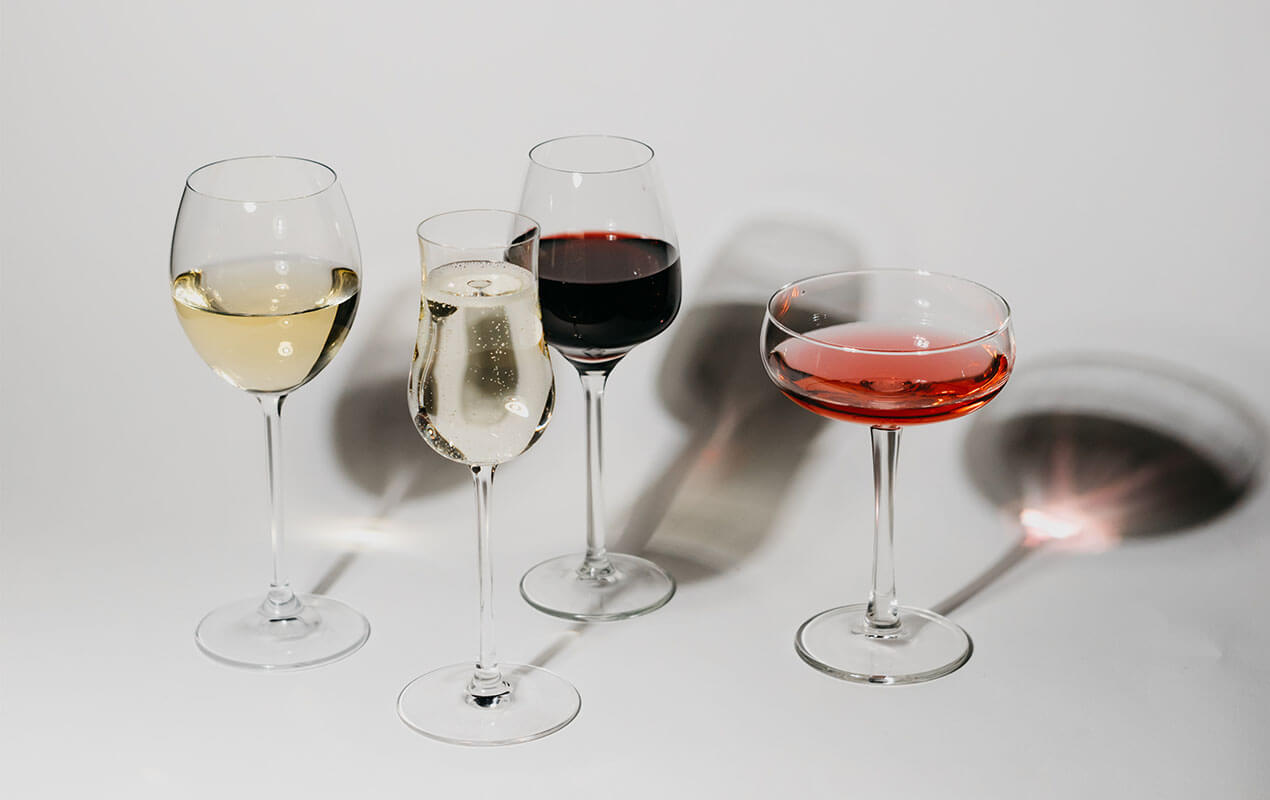 Entertainment / Music / Food
Once you've gotten your friends suitably merry and situated, you need to think about the trajectory of the night. Of course, mixing and tasting the cocktails is plenty of fun in itself but once you've settled into a rhythm, the novelty may not sustain an entire evening. Think carefully about the other ways you can entertain your guests. 
Perhaps all you need is a killer playlist and some space for people to dance to keep people happy, or maybe you should pull out a board game to stimulate some healthy competition (although a few too many cocktails could send this into disarray). Along with entertainment, you also need to consider food. Don't go too heavy, but some small bites, mixed nuts, chips, and cheese are always classics when paired with alcohol. What will your party spread look like?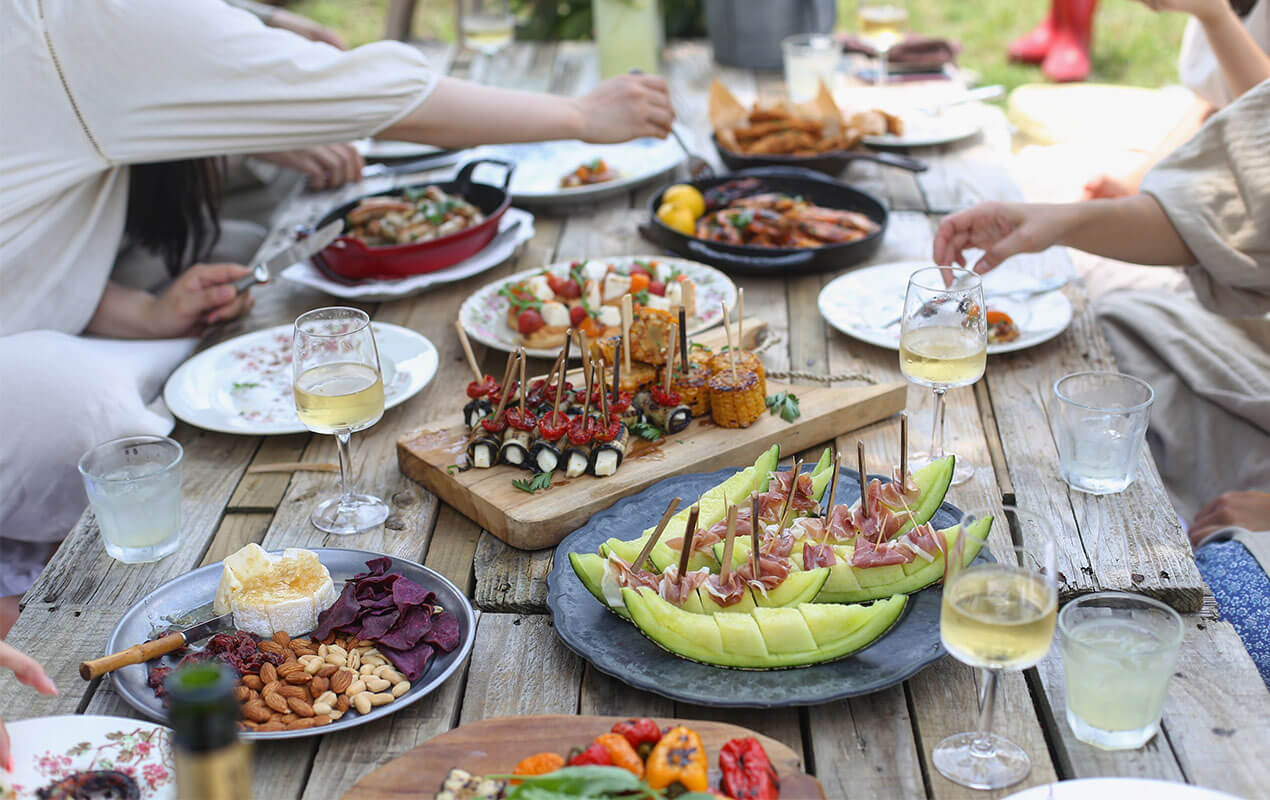 Quick Tip – Choose a Theme: The world of cocktails is so wide-spanning, with such a wide variety of options available. Choose a theme based on a part of the world or particular flavor profile to make the process smoother.
So, What's Next? 
Now that you've got a better idea of how to approach your perfect cocktail party, it's time to put things into motion! Get your place cleaned up, source the seating, glassware, and refreshments that you need, and start inviting people over. 
For more on the fields of home lifestyle, hosting, furniture, and decor just keep exploring interior design blogs – there's a world of inspiration out there. Happy hosting!