When it comes to a new apartment, a coffee table is essential. The coffee table can act as the venue for conversation with guests, the site for morning reading, and of course that first hot cup of joe to get the day off to the races. But what are the best ways to approach setting up your coffee table decor? 
We've put together this guide on tips and ideas for how to approach decorating a coffee table along with some alternatives to the traditional form, so whatever you plan for it, it will look as stylish and suitable as possible. 
Avoid Overloading the Table
One thing that it's important to remember when considering the perfect accessories for coffee tables is that there's no need to crowd it with as many trinkets and decorative items as possible. A coffee table is of course a great place to showcase your taste and flair for decoration, but it's also a functional piece of furniture. How are you supposed to put your feet up if the surface is covered in Russian nesting dolls? Express your sense of taste and style, but don't be afraid to use a sparing hand.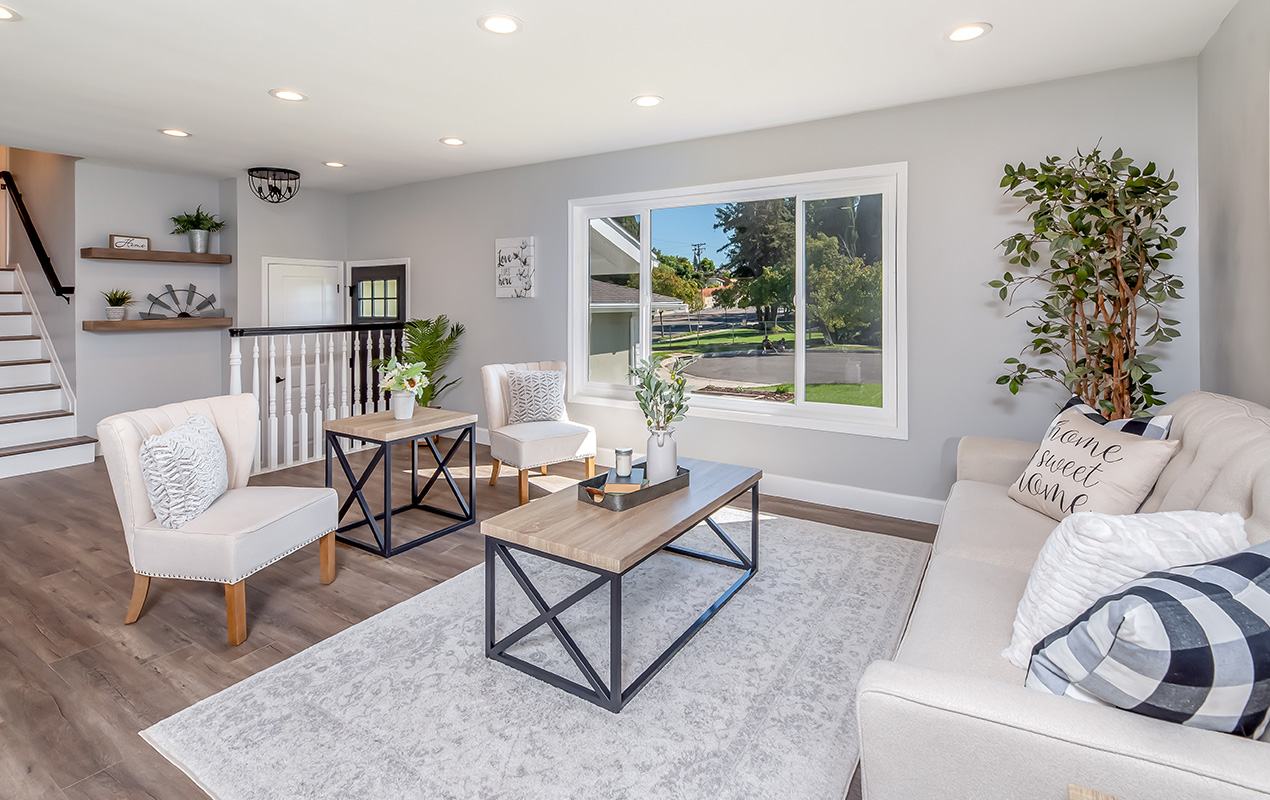 Quick Tip – Make sure it meshes: Don't just choose your table and decorations willy-nilly, and make sure that the living room meshes as a complete unit.
Use a Tray to Organize Decor
It's no secret that we're massive fans of a good tray, and we make no exceptions when approaching coffee table decorations. Consolidating your living room coffee table decor items to a nice wooden tray is a great way to ensure that they don't end up too spread out across the surface, while a nice enough tray also acts as an attractive and multifunctional coffee table centerpiece in and of itself. 
This goes well with the previous tip also, as trying to keep things contained by one tray will stop you from overloading the table in general.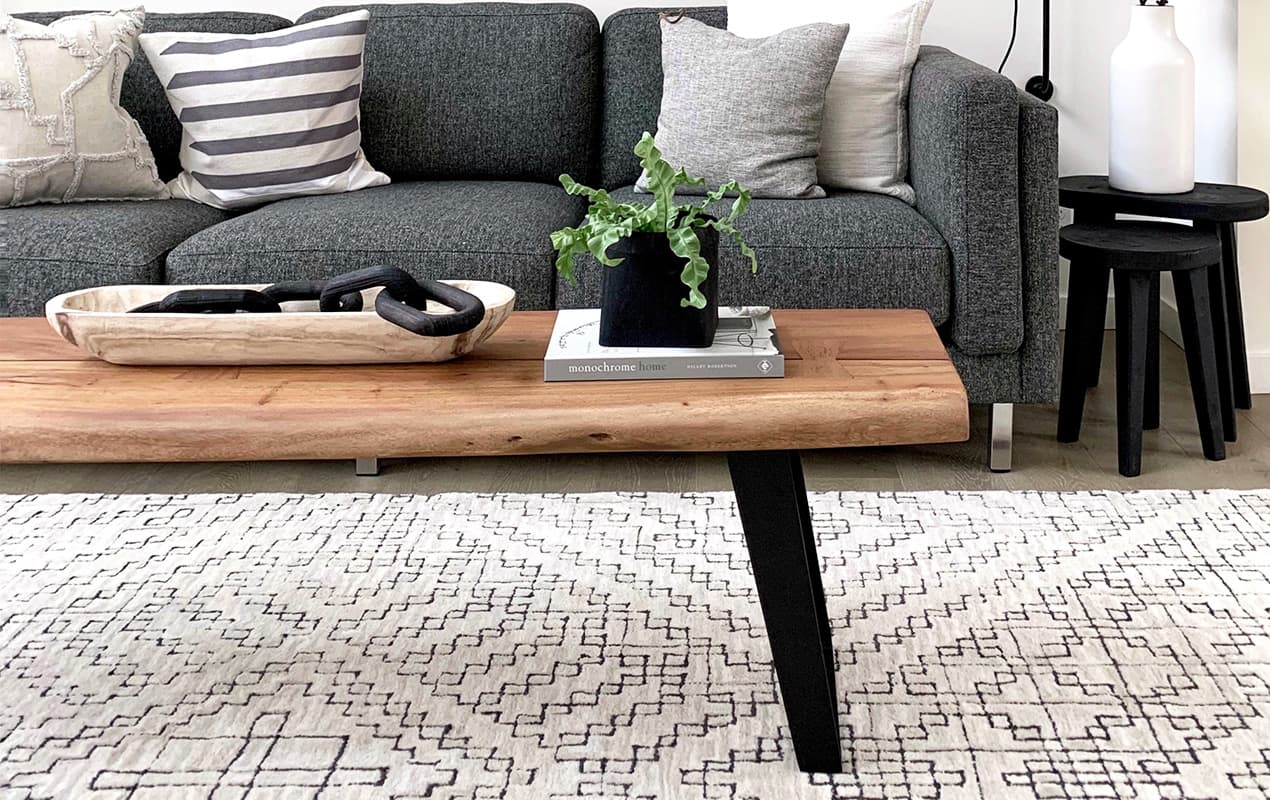 Solid Wood is the Perfect Material
If you're leaning toward a more traditional style of coffee table, our recommendation would always be to go for solid wood furniture. Solid wood items have a remarkably timeless, yet rustic and cozy feel that can work within a variety of wider decor styles. 
Whether you're aiming for a Scandinavian-inspired aesthetic in your living room or opting for an Autumnal feel throughout the year, you'll find that a solid wood coffee table will be your best friend. Along with this, it's a great base for decoration with more natural items. 
Cluster a Group of Smaller Tables for Variety
While the standard choice for a coffee table is one solid unit, there are of course other ways that you can approach the tabling that you choose to position your seats around. One such way is to cluster a group of smaller tables, either sharing a theme or with disparate styles. This is a fun and creative way to express your taste, without feeling too confined to the conventions of a typical design plan. Choose three smaller tables to channel your inner bohemian!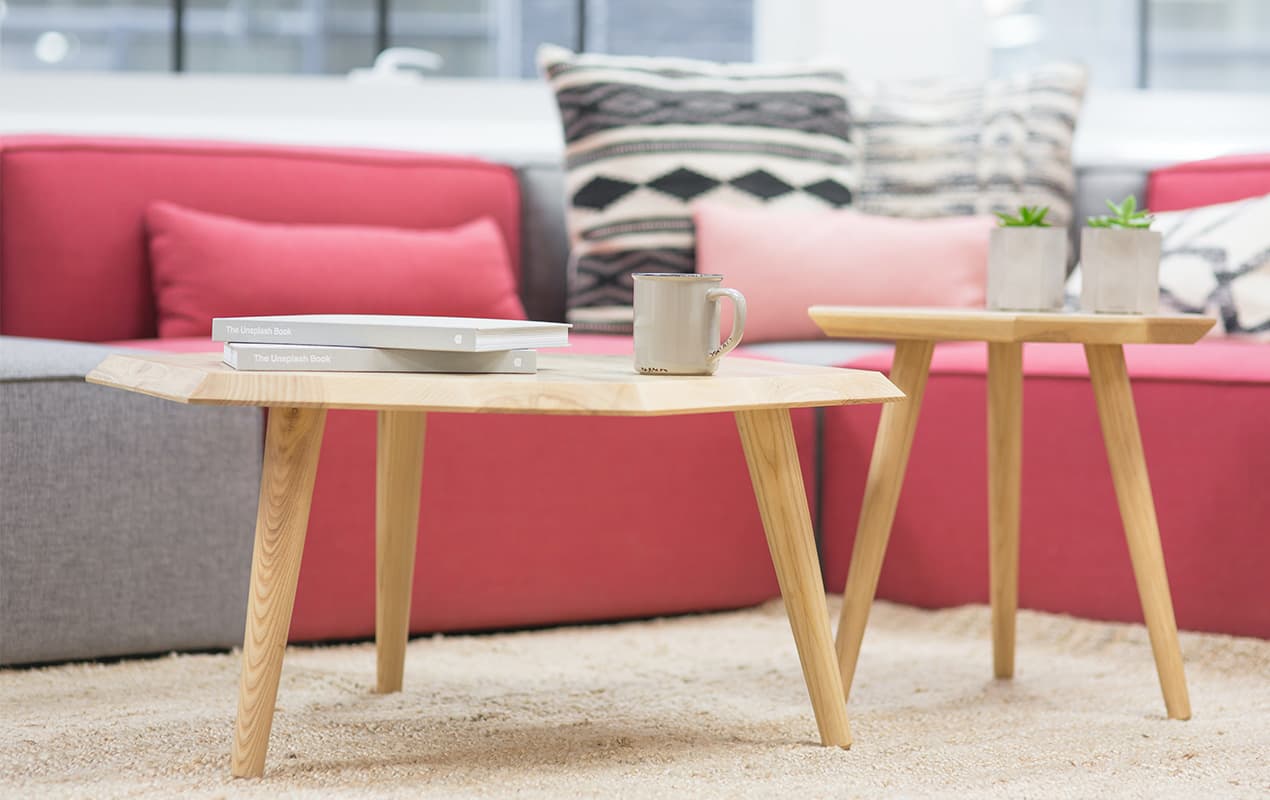 Quick Tip – Get creative: The coffee table can center the room or it can become a nook for conversation in a different part of the space. Get creative and try things out, you can always move it!
Choose a Comfy Ottoman over a Traditional Table
While the coffee table can of course be the home to a wide variety of decor items, it can also often be the home of the remote control, some great coffee table books, and your work-worn feet – there's nothing wrong with this at all! 
If this is the case in your home, why not choose to completely sidestep the concept of a traditional table in favor of a comfortable ottoman? These can still become a great focal point for the room, and they have the advantages of being totally matchable to your sofa and chairs, along with being an extra seat for when the living room is a little more full.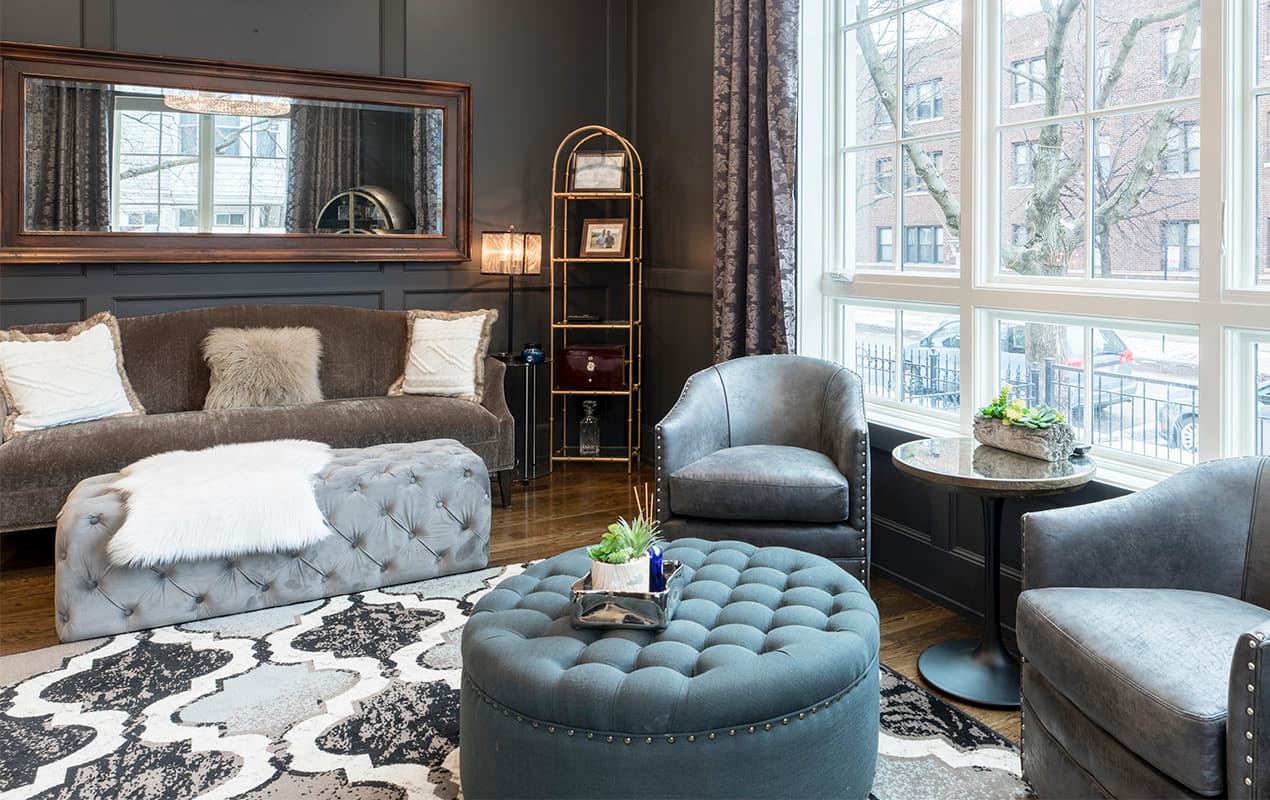 Embrace Minimalism on your Coffee Table
When it comes to the tenets of modern coffee table decor, embracing minimalism is a surefire way to stay on top of the times. This means going for clean, defined lines, not too much texture, and even perhaps some open space beneath the table and between the legs to allow for a less crowded visual profile of the room. The decorations themselves can take the form of more abstract, simple sculptures and trinkets, with a consistent color palette that aligns with the furniture. 
Marry Style and Function with Storage Coffee Tables
As stated above, a coffee table in many cases should be a functional piece of furniture, which is never more true than in a living room where you're attempting to save space in a smaller living room. 
Thankfully there are plenty of coffee tables on the market that can double as storage chests. These coffee tables will either feature drawers or lids, within which you can store anything from light reading, DVDs, CDs, or even items for short-term coffee table decorating projects. 
Quick Tip – What's it for?: Remember to ask yourself this question. Will it be the home of your nicest trinkets or is it simply going to be a space for weight off your feet?
Plants, Fruit, and Flowers are Friends to Tables
You can't mess with the classics. When it comes to coffee table decoration or any sort of decoration for that matter, it's hard to think of anything better than a nice bit of foliage. 
Whether you lean toward a hardy potted succulent, a nice vase of flowers, or even a nice bowl of fruit (perfect for snack time), there are real benefits to almost any room aesthetic when you bring some natural, lively elements inside. Each of these options also offers you the chance to choose a nice container, which gives you even more opportunity to express your taste.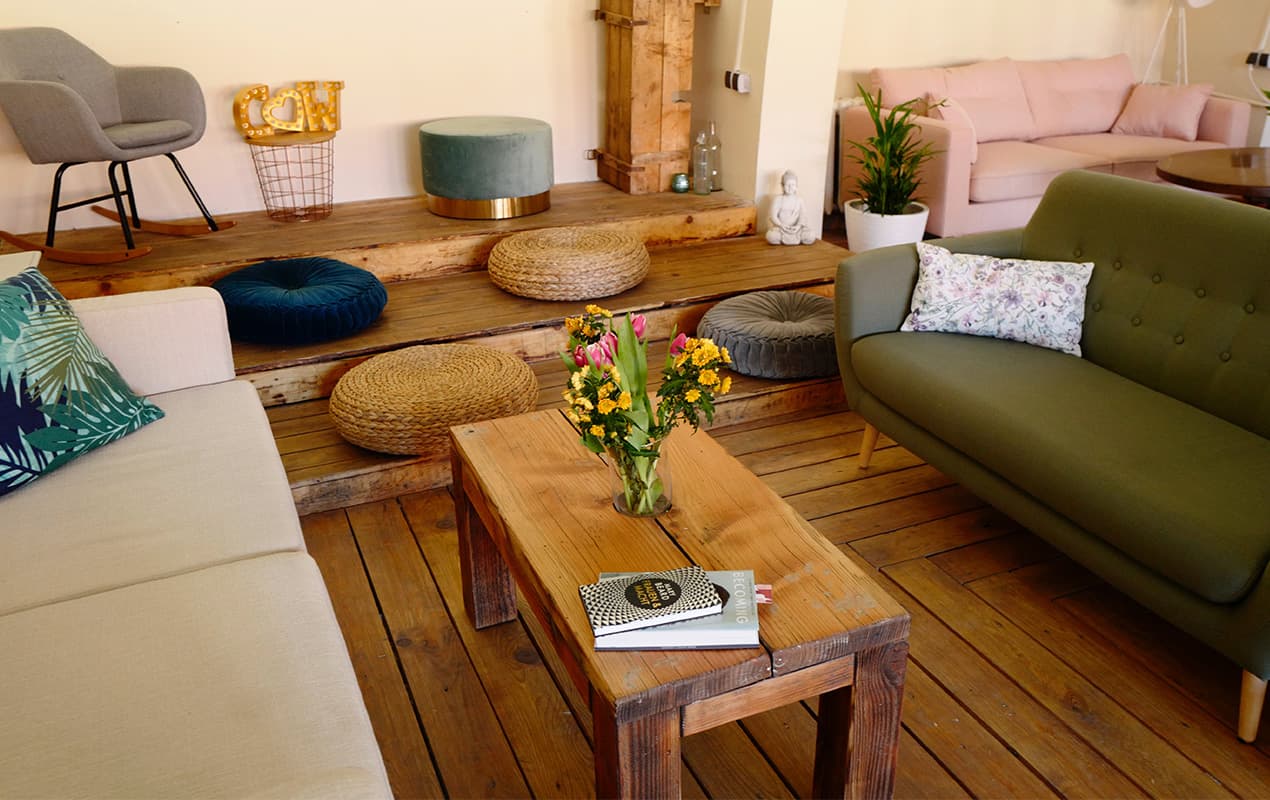 Conclusion
Many of us wouldn't even consider starting the day without our morning coffee, so why wouldn't we put an emphasis on making its natural home as stunning as possible? Or even if you don't indulge in the hot beverage, creating a centerpiece for the living room is a great way to ground the room with a strong focal point, that you can use as a base for expression. Hopefully, you now feel more confident about coffee table styling than before, so all that's left to do is get the beans ground up and the pot on the boil!