Curtains are essential to creating the ideal living room as they improve efficiency and provide practical benefits. The perfect curtains can turn your living room into a chic and cozy retreat, whether for a contemporary, minimalist appearance or a more classic, luxurious one. This post will discuss several living room curtain ideas, emphasizing fashion trends, color schemes, and design components that inspire and elevate your home decor.
1. Sheer Linen Curtains
Sheer Living Room Curtains are a stylish option since they give the space a feeling of airiness. These are made of a thin linen cloth that offers some seclusion while permitting some natural light. They have a variety of hues and patterns, and their texture gives a delicate, ethereal vibe.
2. Bold Patterned Curtains
Egar to make your living area more lively? Then vibrantly patterned drapes may be ideal for you. Bold pattern curtains add a startling vitality, whether they include a contemporary geometric pattern or an ornate Moroccan motif. They likely serve as a striking backdrop for the remaining decorations as you enter the space.
3. Pom-Pom Living Room Curtains
Now in style, Pom-Pom Living Room Curtains give the room a whimsical and lively vibe. The opening of the curtains is decorated with fluffy, small pom-poms. It complements the color scheme, whether neutral or bold and vibrant. It can make your living area an improved sight with its fun and energetic aesthetic, brightening up the space, and bringing the room to life.
3. Velvet Curtains
Velvet curtains are luxurious, and the opulent texture adds grandeur. The dense weave of velvet also provides excellent light-blocking properties. They are available in various colors ranging from deep jewel tones to soft pastels, allowing homeowners to find the perfect shade for their room.
4. Woven Curtains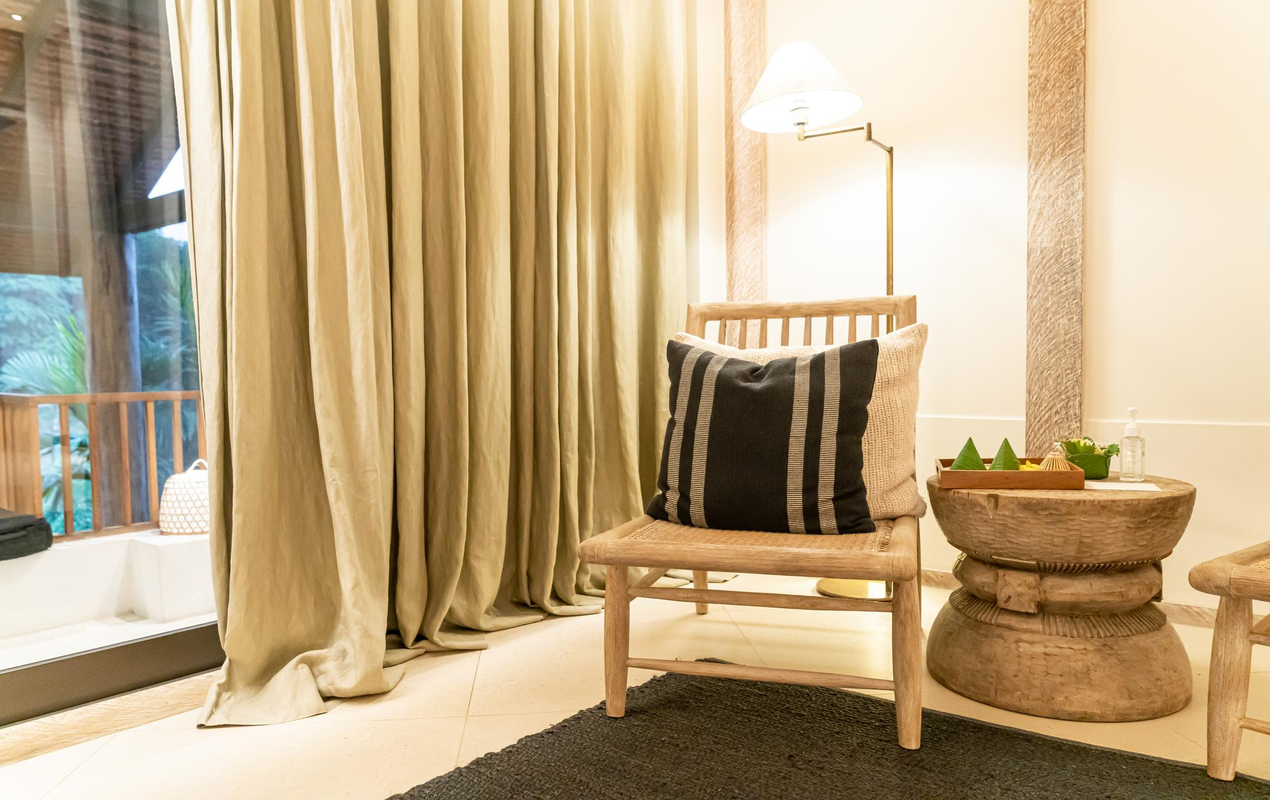 They might be thought of as beauty that serves a purpose. The natural fibers used to make the curtains are woven together to produce sublime patterns and textures. The elegance of these drapes rests in their capacity to give any room a sense of depth and dimension. Woven curtains maintain an air of openness while simultaneously offering privacy.
5. Gingham Living Room Curtains
Their distinctive checkered pattern creates a delightful appeal that' blends modern and traditional aesthetics. Gingham patterns often feature a combination of soft, complementary colors, such as pastel blues, pinks, or greens, lending a soothing environment. It can go with various exterior styles, from farmhouse and rustic to shabby chic and cottage-inspired decor.
6. Curtains with Stripes
This curtain style brings energy to the space subtly. The stripes give the space a feeling of mobility and add a dynamic component. The design includes two styles, two-tone vertical stripes, and contrasting diagonal stripes. They create a pleasant environment by playing with light and shadow.
7. Floral Living Room Curtains
Floral Patterned Curtains make a bold statement with their vivid colors and delicate shapes. They're made from a smooth, flowing fabric. The flower designs give the area a sense of freshness and vibrancy while adding a focal point.  They keep a connection to nature by having big, dramatic blooms or little, delicate petals.
8. Dark Border Curtains
A deep, black border that contrasts with the primary fabric of the curtains pleasantly frames it. The dark border gives the curtains a significant aesthetic impact. Whether you choose a modern or traditional style, dark border curtains are versatile and can be adapted to fit and suit any home. They effortlessly fit into a variety of different design concepts.
9. Geometric Double-Panel Curtain
With its striking design and distinctive geometric patterns, the Geometric Double Panel Curtain instantly gives your basic living room a contemporary feel. The double panel's versatility in regulating privacy and light is due to the ability to alter each panel individually. Made of high-quality materials that decrease outside noise and block out undesired sunlight.
10. Curtains Paired with Blinds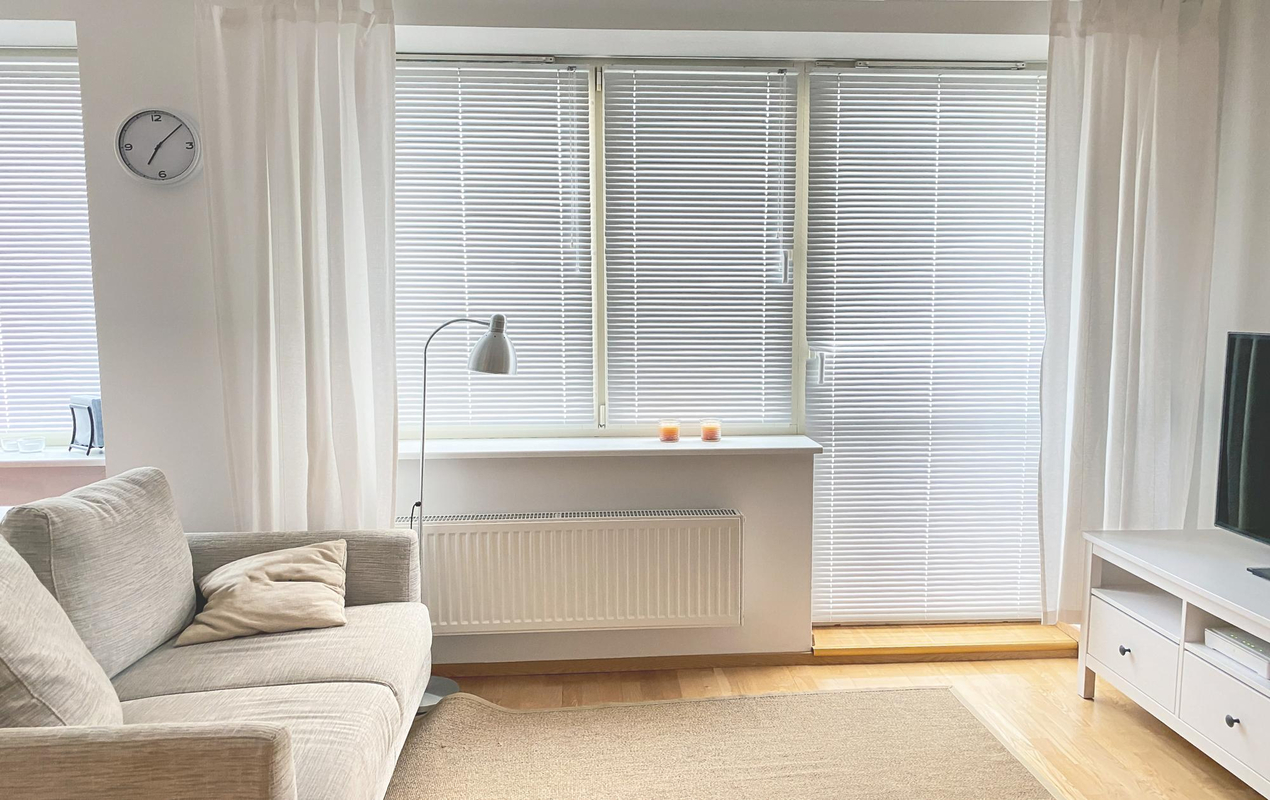 The blinds add functionality, while the curtains offer a soft, elegant appearance. Together, they provide a beautiful mix of design and utility that lets homeowners personalize. Whether you want thick drapes combined with roller blinds for a comfortable environment or sheer curtains teamed with Roman blinds for a light and airy feel is up to you.
11. Ombre Living Room Curtains
These are among the curtains with the most striking appeal. The drapes' color gradually fades from a lighter shade at the top to a darker shade at the bottom. It produces an eye-catching impact that can completely change the interior. The color can be anything from delicate pastels to vibrant, bold tones. The subtle color change magically transforms the windows.
12. Curtains with Rings
A curtain that comes with ease. The rings along the curtain pole provide a convenient and stylish way to hang the curtains, allowing for easy opening and closing. Not only do curtains with rings provide convenience, but they also serve as decorative elements that elevate the room's overall design.
13. Neutral Living Room Curtains
Neutral curtains are ideal for living rooms as they create a serene ambiance. These curtains are characterized by their soft and muted tones, such as beige, cream, or gray, which allow them to complement a wide range of color schemes and furniture choices. Their understated elegance brings a sense of calmness to the other elements to take the center of the stage.
14. Block-Color Curtains
Block color curtains are comprised of solid, vibrant hues that feature modernity. They provide a clean and streamlined appearance. Hues to consider for this curtain type would be rich jewel tones like emerald green or sapphire blue. You can effortlessly infuse your living room with style, character, and a vibrant atmosphere by selecting suitable block-color curtains.
15. Grand Living Room Curtains
A style that can send you to a bygone era without any time machine. These exceptional window dressings capture the essence of a classical vibe, featuring intricate detailing. Rich tapestries with intricate patterns, brocade fabrics with delicate floral motifs, or damask drapes with ornate designs are popular for embracing this timeless aesthetic. The color palette of Grand-style curtains is often warm and earthy, including deep burgundy, regal gold, and lush emerald green. These curtains are typically floor-length, cascading gracefully to create an aura of opulence and grandeur.
16. Balloon Shade Curtains
The curtains feature flowing fabric that gathers into billowy folds, resembling the shape of a balloon. Balloon shade curtains come in various fabrics and colors; whether used alone or combined with other window treatments, balloon shade curtains are an excellent choice.
17. Subtle Curtains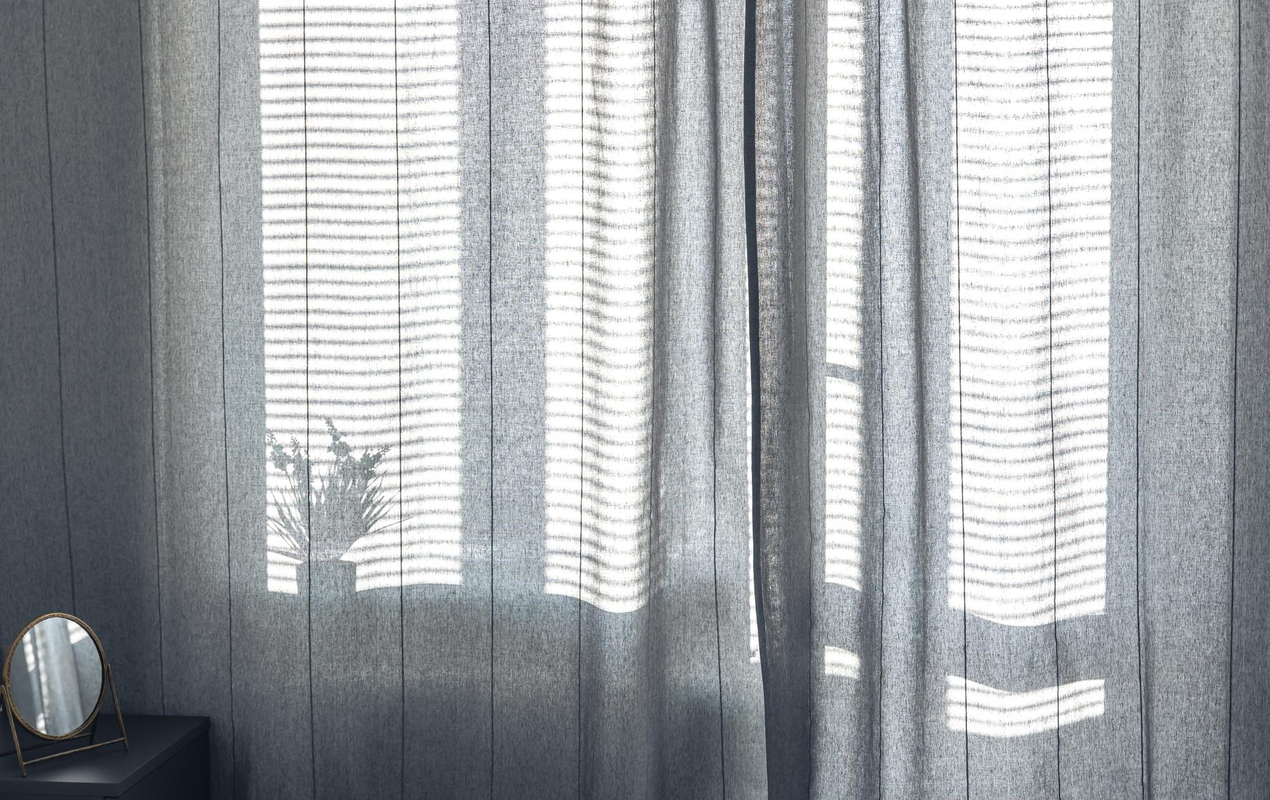 These curtains create a subtle appearance without overwhelming the space. With their soft colors and delicate patterns, they provide a gentle backdrop. The fine fabric drapes gracefully filter out the natural light, casting a subtle glow across the room. Opaque materials are used for minimal light entering the room.
18. Botanical Living Room Curtains
Botanical details are captivating and nature-inspired. These curtains feature different patterns and designs that depict various botanical elements, such as flowers, leaves, and branches. The detailed illustrations bring the beauty of the outdoors into the comfort of your home. Botanical detail curtains can be tailored to suit your personal style requirements.
19. Diamond Pattern Curtains
Curtains with a diamond pattern are a bold addition to any household design. The drapes have a striking pattern that displays interlocking diamonds. This design style is available in various colors and materials. This concept is over forty years old and will continue to be fashionable for years because of its timeless essence.
20. Black and White Curtains
Black and white together tends to provide a flexible and adaptable palette. These curtains offer a neat appearance that harmoniously improves the room's appearance while coordinating with the existing furniture and accessories. They provide bold intrigue and elaborateness to every environment.
Final Thoughts
I think we've just about covered what to consider when choosing curtains for a living room setup, from picking the proper fabric and color to considering the desired level of privacy and light control. The endless options can be personalized to fit your style and preferences, whether you choose sheer panels to create an airy and light-filled atmosphere or heavy drapes for an opulent and warm feeling. Incorporating decorative accents like valances or patterned fabrics can also give your living space a distinctive feel.