Travel is good for us. Beyond opening our eyes to new and exciting cultures, food, and art, it's been shown to even benefit our physical health! With that in mind, it's no surprise that you might want to bring back more from your journeys than just the odd souvenir, but it's hard to bring back fully fledged pieces of travel decor in our carry-ons!
Travel can also be a very expensive and time-consuming practice that not all of us are totally privy to, but that doesn't mean we shouldn't be allowed to enjoy travel-themed decor in our homes. We've put together this simple guide, offering some tips on how to integrate the global sense of travel into your home, even if you've never left the country. 
Travel Decor: Travel-Themed Wall Decor
One of the easiest ways to integrate a more worldwide sensibility into a room is by starting with your walls. Bare walls offer you plenty of space to experiment with artwork and graphic design, making them a great place to showcase your admiration for other parts of the globe. 
One of our travel wall ideas is getting a large photographic mural of a foreign landscape installed, so you can transport yourself to the location depicted with a turn of your head. Another great option is doing a similar thing with landscape paintings, which can have much the same effect with more of an abstract appeal. Another great idea is using artistic depictions of maps on the wall, which could also inspire you to travel even more. There are even great geometric, 3D representations of the world map on the market, which make for great decor.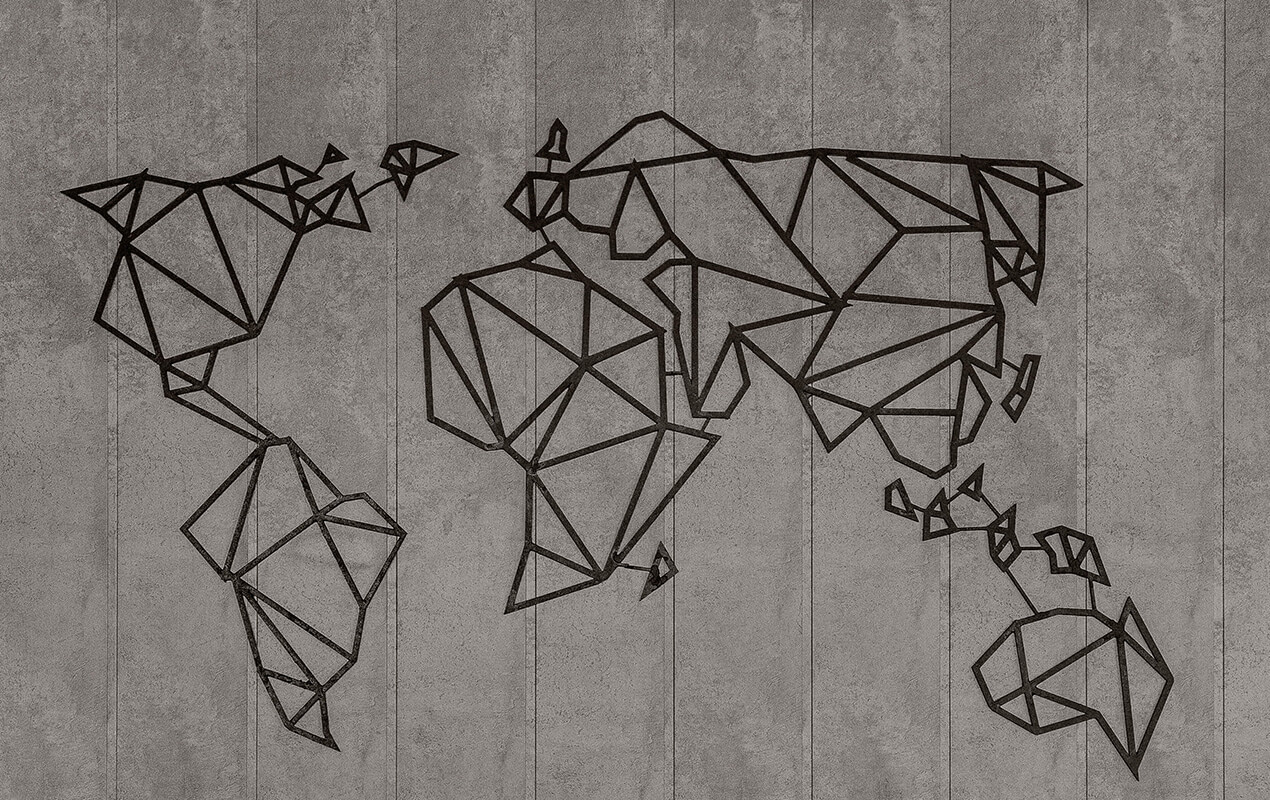 Travel Decor: Soft Furnishings 
Soft furnishings are a great tool for curating your travel-themed living room, as they are a more lightweight, adaptable vein of decoration. Whether you choose to use throw blankets inspired by the colors and patterns of Turkish markets or opt for pieces with prints of locations on them, soft furnishings are simple and effective for sharing your love of travel. 
Along with the more obvious choices for soft furnishings that channel the styles found in different countries, or plainly depict locations in art form, there are also some excitingly creative options out there. For less specific, but similarly adventurous soft furnishings, items like mountain-shaped cushions are a fun and playful choice for setting up your travel-themed room.  
Travel Decor: Use Scented Candles
Creating a themed space is about more than just comfort and visual choices, with smells being a great way to elicit feelings and memories. It's been proven in scientific studies that smells can seamlessly transport our minds to different places, which is why a funky scented candle could be just what your travel-themed room is missing. 
There are scented candles on the market that smell like the salty sea air of beaches long since visited, sweet-smelling candles that can remind you of a trip to Disneyland, and even candles that capture the distinct aroma of incense to transport you to the Indian subcontinent. Make your travel decor a multi-sensory project with the power of scented candles, and you can even pair them with some world music on the speakers to fully encapsulate the vibe for guests.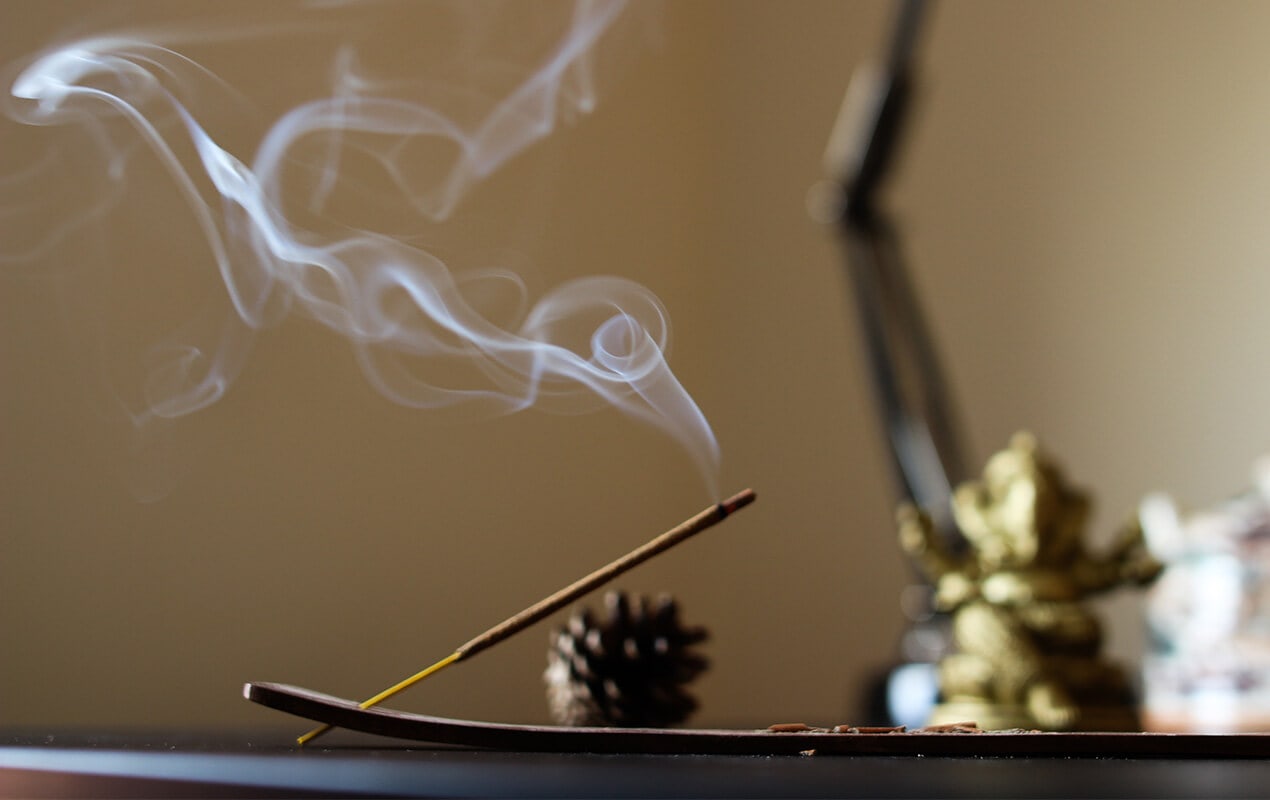 Quick Tip – Double Down!: If you're truly enamoured with a place, why not look into more than just the decor? Think about investing in the music of the space, learning some regional recipes, and even updating your wardrobe.
Travel Decor: Fill Your Shelves
Souvenirs, trinkets, and the other objectively worthless things that we come back from our vacations with are often the things that stick with us for years to come. With the shelf space in your home, you've essentially got a display case for all the sentimental items that you've picked up over the years, along with an area to showcase all your inspired travel decorations. 
Simple things to fill your shelf with include framed photographs and even framed postcards from the places that you've visited, along with any models, fridge magnets, or jewelry you're never going to wear from that market in Marrakesh. But if you haven't traveled much, that doesn't mean you have no options, as there are plenty of things you can use to show your appreciation of the wider world. Whether it's a set of Russian nesting dolls, some miniature Easter Island Heads, or even just a globe, travel shelf decor doesn't have to have a crazy story attached to it!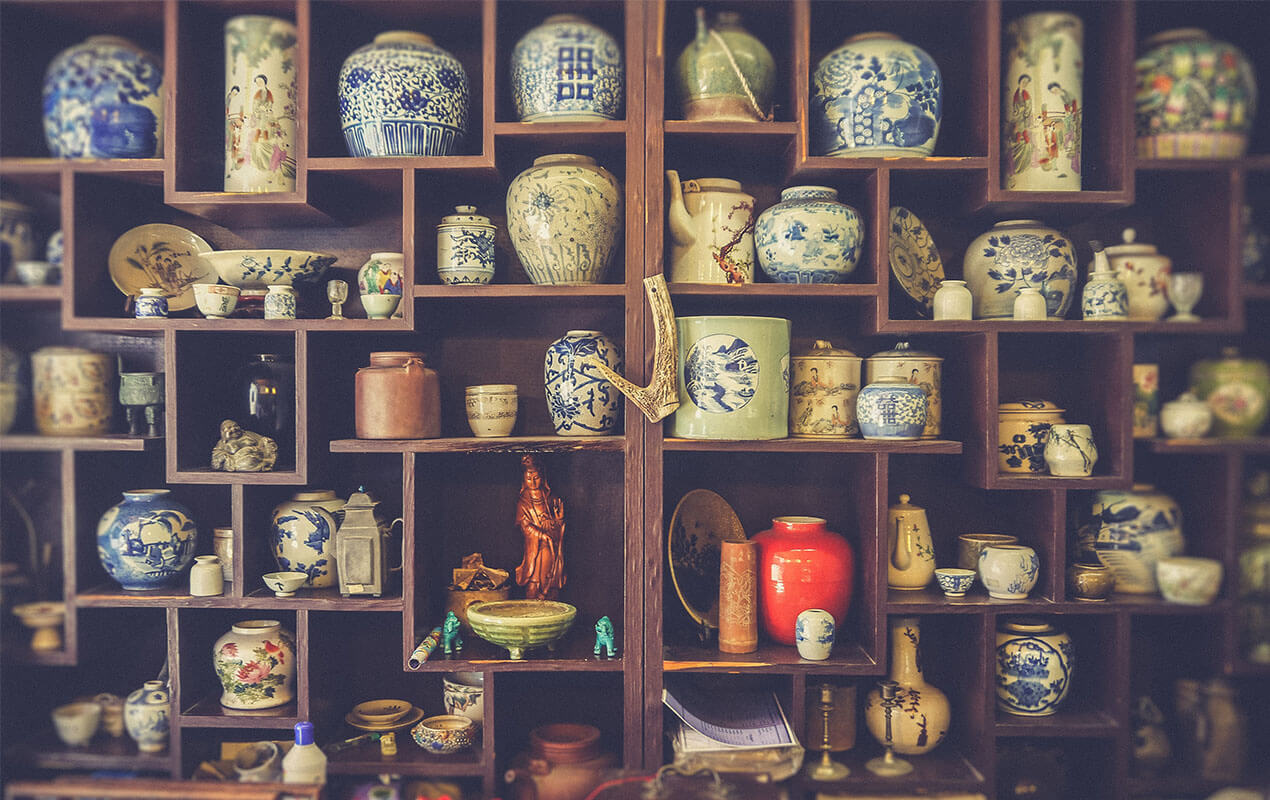 Quick Tip – Capture the Spirit: Your travels could be full of all sorts of things, from sights and sounds to flavors and smells. Try to capture the spirit of the places you visit (or want to visit) rather than recreating their visual identity precisely.
Travel Decor: Floor Pieces & Seating
If you're looking to go beyond the point of decoration and start integrating your love of travel more directly into the furniture plan for your home, there are plenty of global floor pieces and seating options out there. From footrests to bean bags, the wider world has plenty to offer you in the way of comfortable places to take the weight off your feet. 
Morocco is famous for its floor poufs and ottomans, often upholstered in vibrant fabrics or rich leathers to offer a soft and comfortable spot around the coffee table or kick your feet up onto when relaxing on the sofa. If you want to relax how they do in Sweden, then a nicely knitted bean bag chair might be the perfect addition to your bedroom. Either way, seating shouldn't be limited to the chairs and sofas of the west!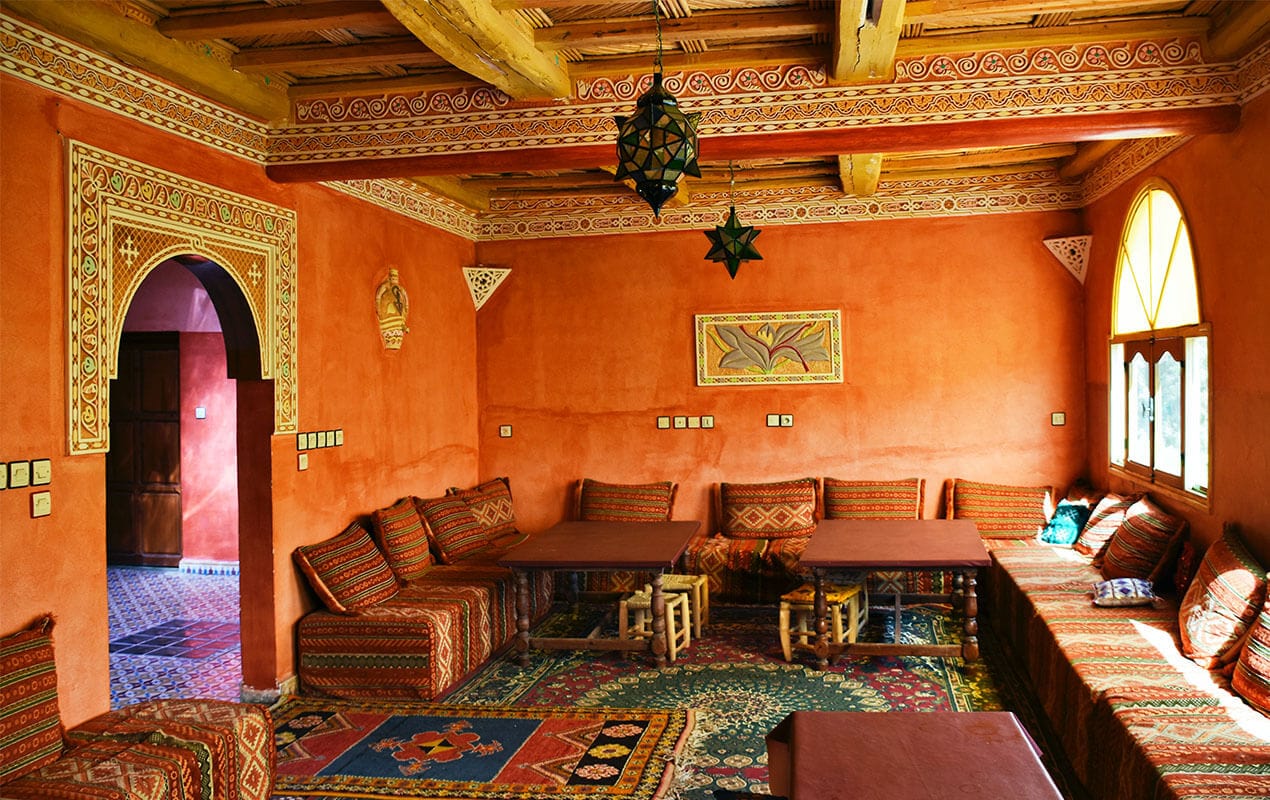 Quick Tip – Have the Right Reasons: Just because you want "travel-inspired" decor, doesn't mean it's right for you. Make sure to have a real connection and knowledge of a culture or location before appropriating it for your living room.
Travel Decor: Final Thoughts
The bottom line when it comes to selecting travel-themed room decor is listening to your instincts! If you've been traveling, think about the spaces abroad that spoke to you personally and made you feel the most comfortable and at home, and try to channel those colors, styles, and pieces into your own house. If you haven't been traveling, then you have to look outwards and try and find those same reactions. 
Don't be afraid to mismatch if you're really going global, and similarly try to curate a consistent theme if one area of the world stands out as your favorite in terms of design. Along with great design and decor blogs, look into the world of travel blogs, learn about the spaces you're trying to pay homage to, and pay them the respect they deserve with your choices.