You Don't Need to Win the Lottery to Embrace Stylish Decor 
When we browse interior design blogs, it can be easy to believe that you need to break the bank to live in a beautiful home. But the secret to classy home decor starts with a little insider knowledge – once you have a few ideas under your toolbelt, you can seek out the simplest answers to your upgrading problems! 
Here are 20 of the best classy home decor ideas to keep with you. 
Wallpaper In a Small Space
One stylish way to pull off wallpaper is to add a big, colorful print to a small room – your washroom is a great example, but you can easily do big, classy living room wallpaper too. It is not as overwhelming as a large wall, and it shows a sense of confidence in your style! 
Add a Rug to Your Kitchen 
Adding a rug to your floor in the kitchen is a great way to add chic decor where there may not be any right now, Make sure you choose a fabric that is more hard-wearing and easy to clean – polypropylene works well, as do rugs with very low-pile.
Interesting Bedroom
One of our most favored classy home decor tips is to create a little luxury wherever you can – so why not have a feature wall behind your bed? Add a mirror to the opposite wall so you can admire it when you are having a lay-in, too.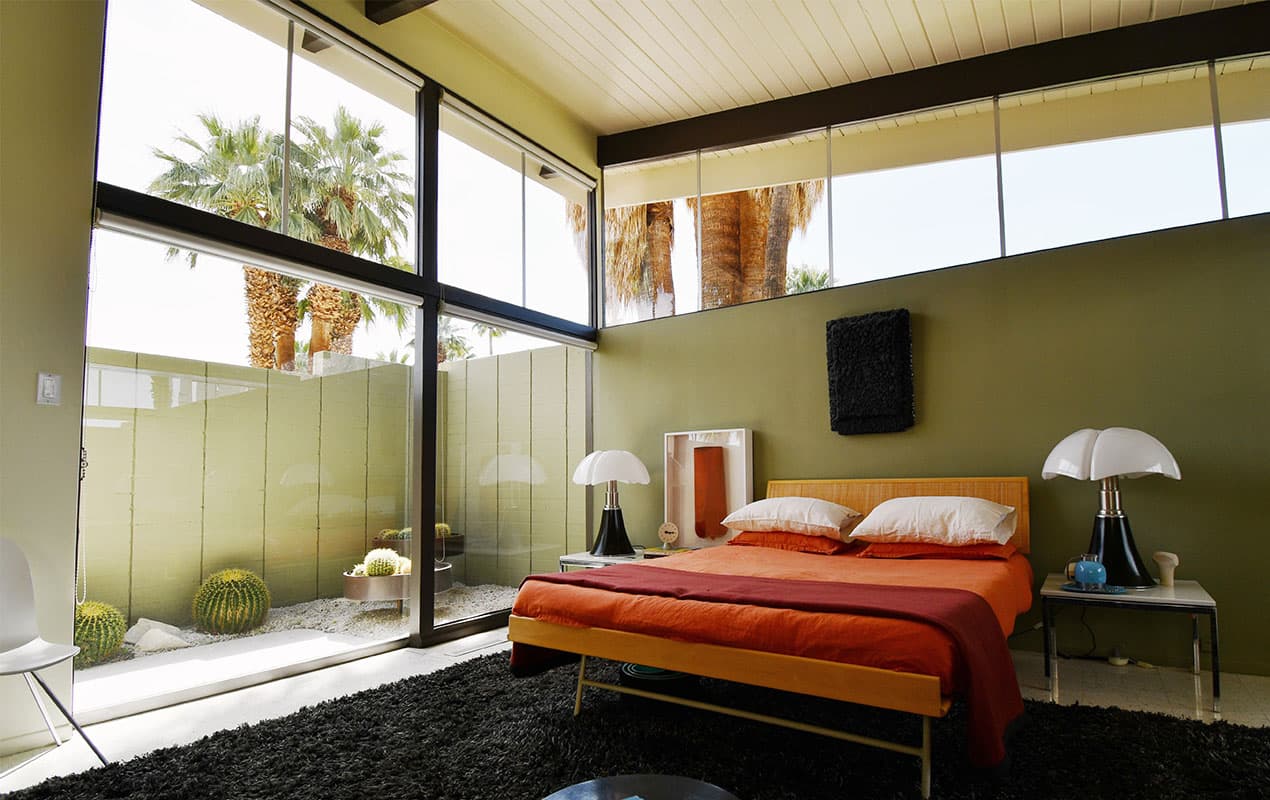 Quick Tip – You don't have to replace whole items – replace cabinet doors or paint over existing surfaces for the same impact. 
A Little Glamor 
Imagine reclining in the bath and gazing up at a beautiful chandelier, or sitting at a dressing table topped with gorgeous perfume bottles. Finishing touches that make you feel special add a touch of class to any home – but resist the temptation to add too many. 
Lean Frames  
Rather than hanging your art or large mirrors on the wall, lean them on the floor against the wall instead. This looks especially beautiful with a parquet floor and some nearby window dressings for a chic, art gallery look. 
Art in the Bathroom 
To continue the theme of having home decor treats in unusual places, hanging beautiful art in the bathroom gives thoughtful beauty to even the most practical room in the house. Make sure you hang it where it can be admired, such as at the foot of the bath.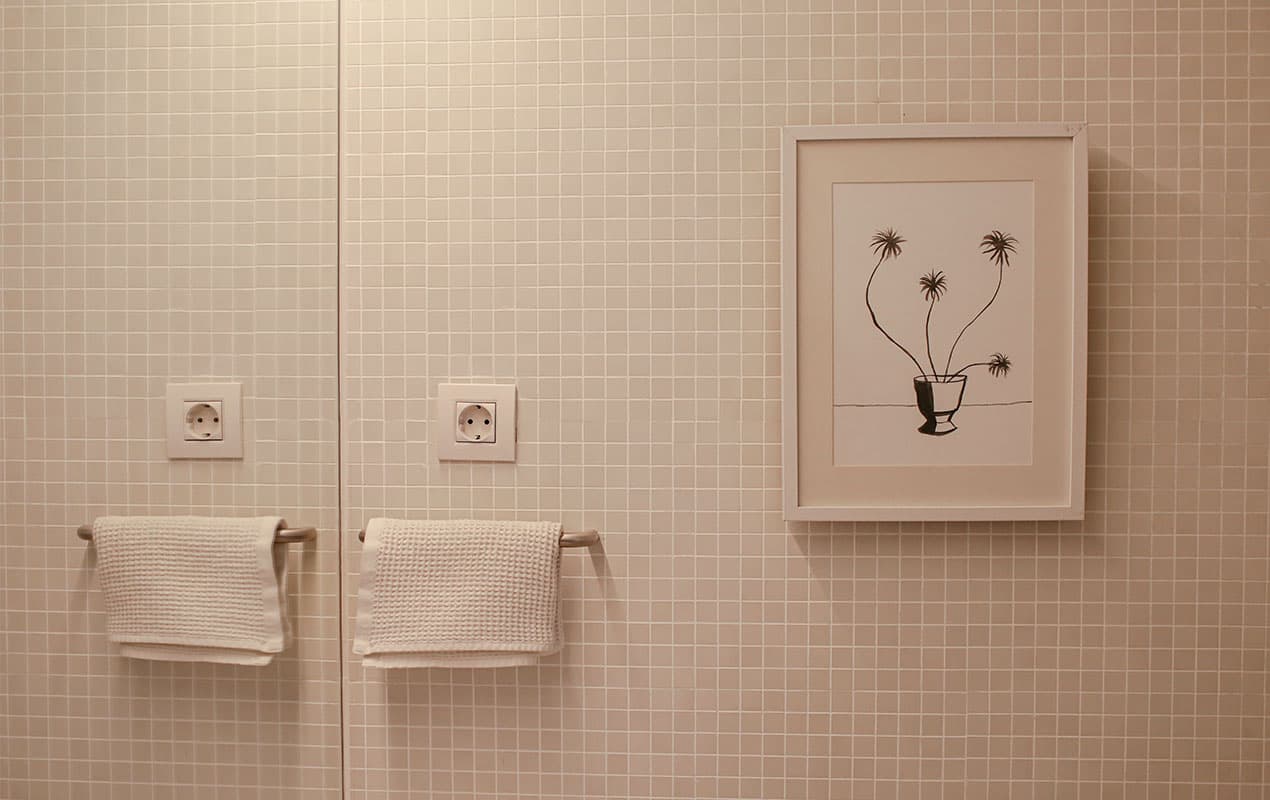 Make an Entrance 
We love classy entryway ideas, such as providing a helpful yet beautiful place to hang your coats and accessories with a hallway tidy – another tick in the box for careful hosting to make your home feel chic, comfortable, and organized. 
Make Utensils into Decor 
Classy home decor comes from being proud of the beautiful items you have and displaying them for all to see – so copper pans, dinnerware, and glassware can be placed on shelving in prominent spots so that they become a part of the decor. 
Varied Shelves 
Breaking up a plain bookshelf with ornaments and plants adds variation and imagination – because stylish decor is all about thoughtfully making the ordinary extraordinary. You can change things up depending on the season or just how you feel. 
Upgrade 
When your kitchen or bathroom is starting to look a little tired, you can instantly give them a lift by upgrading the accessories and hardware, like faucets and handles. Using what you have to create a new version is a lot of fun and great if you are on a budget.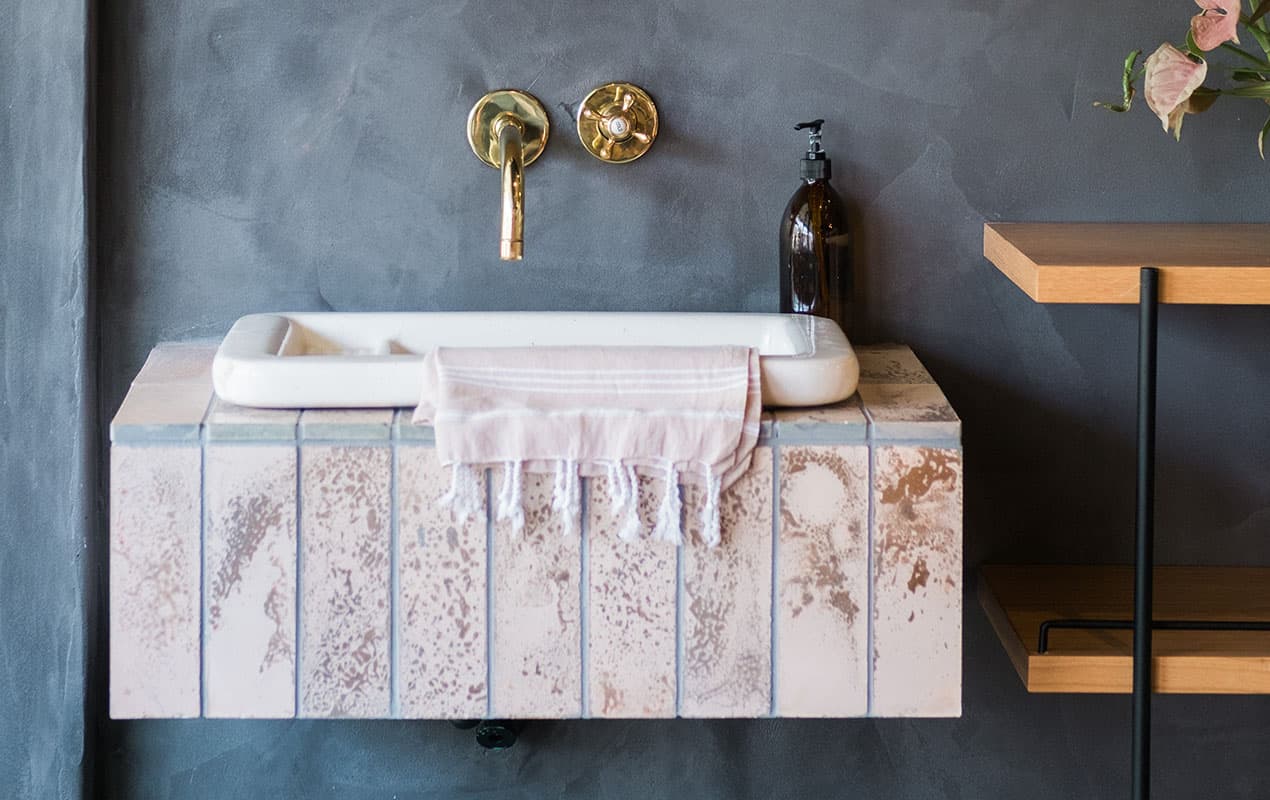 Quick Tip – Find washable rugs that don't fill the room entirely for ease of cleaning.
Be Ready to Entertain 
Timeless interior design is based around making the home inviting to everyone who walks through the door, with well-thought-out seating, easily accessible comforts, and a beautiful item for any food or drink. Channel your inner host and dazzle your guests!  
Mismatching Everything 
A brilliantly provocative way to invite classy home decor ideas into the home is to deliberately clash or mismatch objects such as dinner sets, dining chairs, and textiles – a great hack if you like shopping in thrift stores where complete sets are hard to find.  
An Exotic Shower 
Inject a little cross-cultural class into your space – one place you can have fun with this is in the bathroom. Colorful tiles and varied textiles feel very at home in this room, where you can express yourself and be lighthearted – and they are a real hit with kids, too!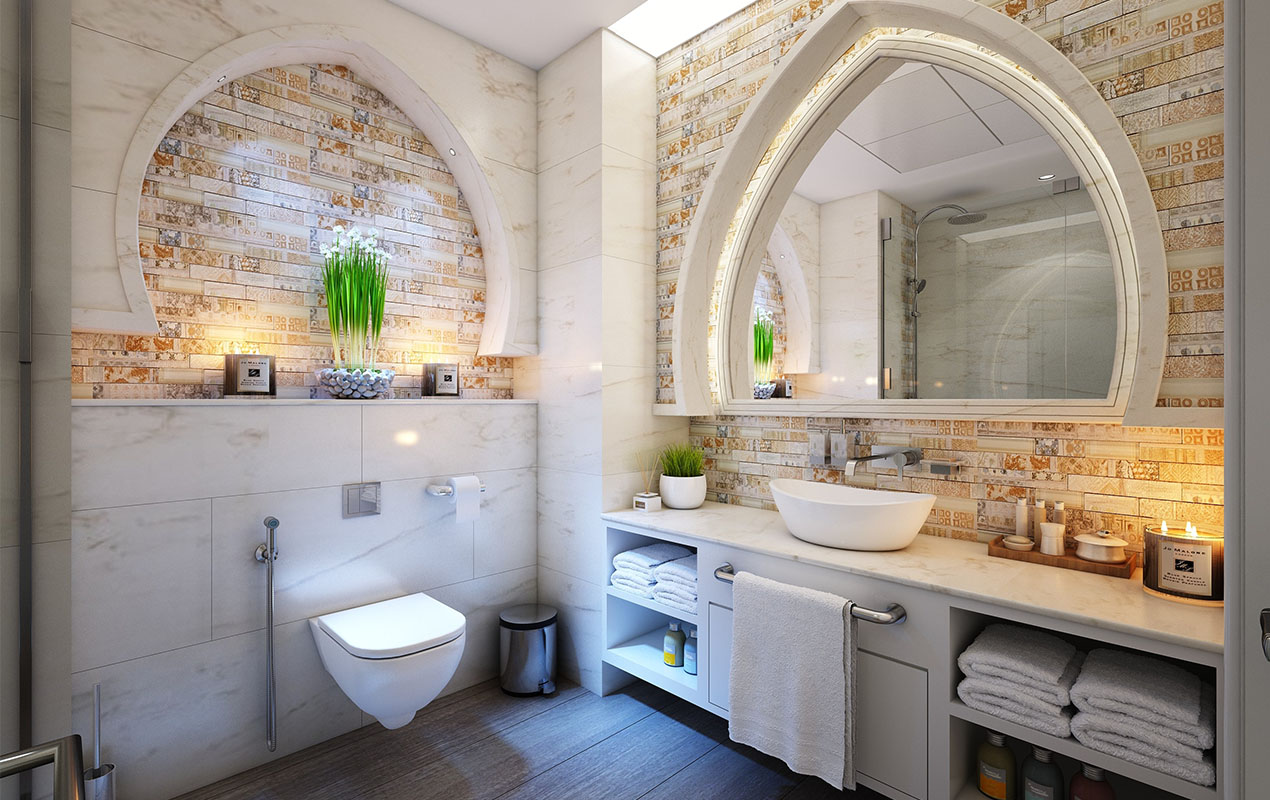 Be Brave with Color 
Dare to go dark and stormy with some deep shades on the walls – deep blue, green, and burgundy are regal colors fit for royalty, so they are definitely perfect for you too! Add accents with metallic accessories and bright art. 
Original Art 
If you can lay your hands on some original artwork, your home will not look like anyone else's in the world – and it can be a great investment. You might be lucky enough to be a talented artist or know someone who is, in which case you can hang those pieces instead!
Corner Chairs
There is a chair for every occasion, but there is no better chair than the one you didn't even know you needed – throw clothes on it at the end of the day, perch on it while you are wandering around with your cellphone, sit and admire the changing seasons outside, bliss. 
Outdoor Furniture 
Chic decor isn't just for indoors and it doesn't matter how big your outdoor space is – choose furniture that is not only suitable for warm weather days, and make sure you have plenty of soft furnishings, blankets, and candles so you can stay cozy and comfy for as long as possible. 
Quick Tip – Invest in great utensils so you can either display them on open shelves or make a feature out of them.
Posh Stairs  
Stylish decor often involves organic materials, such as timber and wool – so one way to bring both into your space at the same time is to strip back your stairs to bare wood, then lay carpet only in the middle section of the stairs. 
World Travel
Add a worldwide sensibility to your room with stylish decor that hints at global travel – add landscapes from foreign lands, lay a Turkish rug on the floor, and light a sea salt candle. You can enjoy all the world has to offer in one, tranquil space. 
A Fancy Headboard
When you have been working hard adding classy home decor to your house or simply keeping you and your family happy and healthy, allow yourself a little softness and luxury at bedtime with a decadent headboard.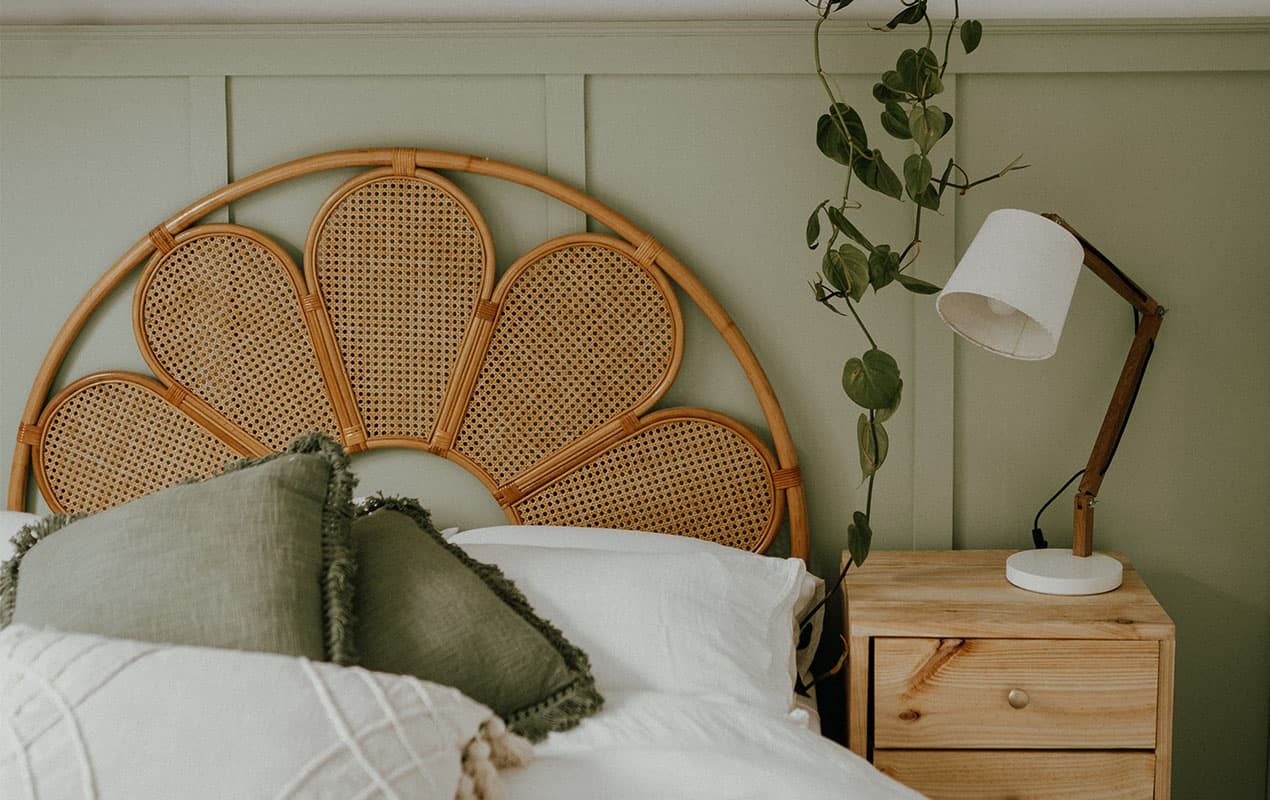 To Recap…
Classy home decor does not have to cost you the earth – embrace the decor you already have, visit flea markets for mismatched items, and spend your whole life developing timeless interior design. As always, find your personal style by researching blogs then see where your journey takes you.