The rustic home decor trend is as popular in 2023 as it ever was, combining natural elements such as brick, stone, and wood with soft and snuggly fabrics for a home worth celebrating. 
We've compiled some wonderful tips for you to help you make the most of this incredibly easy-to-style and easy-to-live-with cozy home decor. From adding texture to your home for added sensory delight to the clever use of color to make your space warm and inviting, we guide you through the steps to make rustic home decor a success, whatever your budget.
Be Yourself
If we were to offer you one piece of advice, though, it would be this – good home decor starts with you. Your home should reflect your personality, your style, and your loves. So get rid of the pressure you feel to have a 'perfect home'. Your definition of perfect won't match up to anyone else's idea of perfect. 
If your idea of perfect rustic decor is a dining table made from a sawn-off tree stump, your bedroom walls are covered with a montage of personal photos in mismatched frames or you love to snuggle under a checked blanket by the fire, great. If not, we hope we inspire you with this blog post!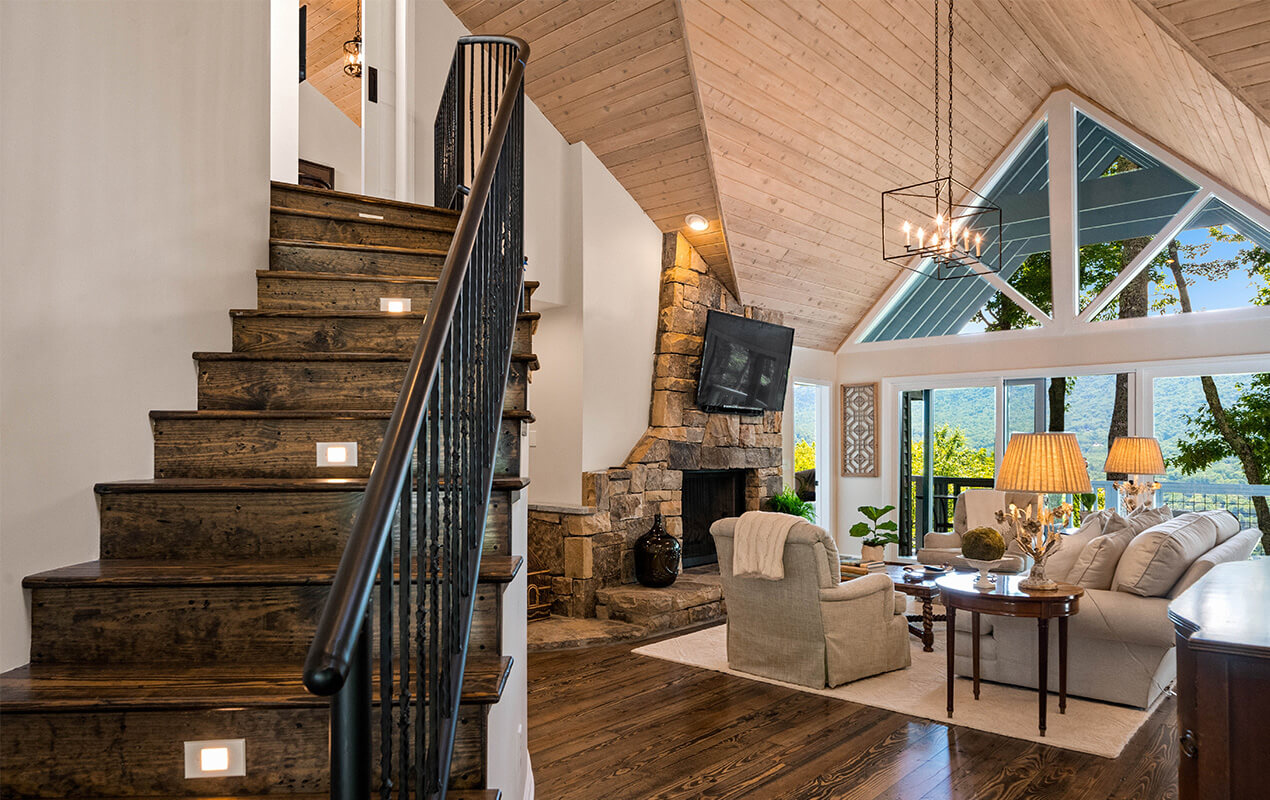 Don't Forget Texture in Your Rustic Home Decor
If you want to truly embrace the rustic home trend, then how about using inspiration from the past? Rustic Viking home decor is in and with it comes tons of texture, particularly from wood and fabric. We're drooling over cozy home bedding and textured throw blankets made from wool and cotton that make even the chilliest of nights a snuggly delight.
Natural wood kitchen cabinets give a perfect nod to the Viking trend, where their unvarnished, hard-wearing surfaces should last a lifetime with a little wax and care. Keep the cabinets simple with complementary wooden handles or opt for cast iron or pewter for a nordic nod. If solid wood is a little heavy for your tastes, adding wicker baskets, rattan seating, and tables are a great way of adding natural elements without commitment. Not only does wicker have a rustic appeal, but also gives your home a floaty holiday charm.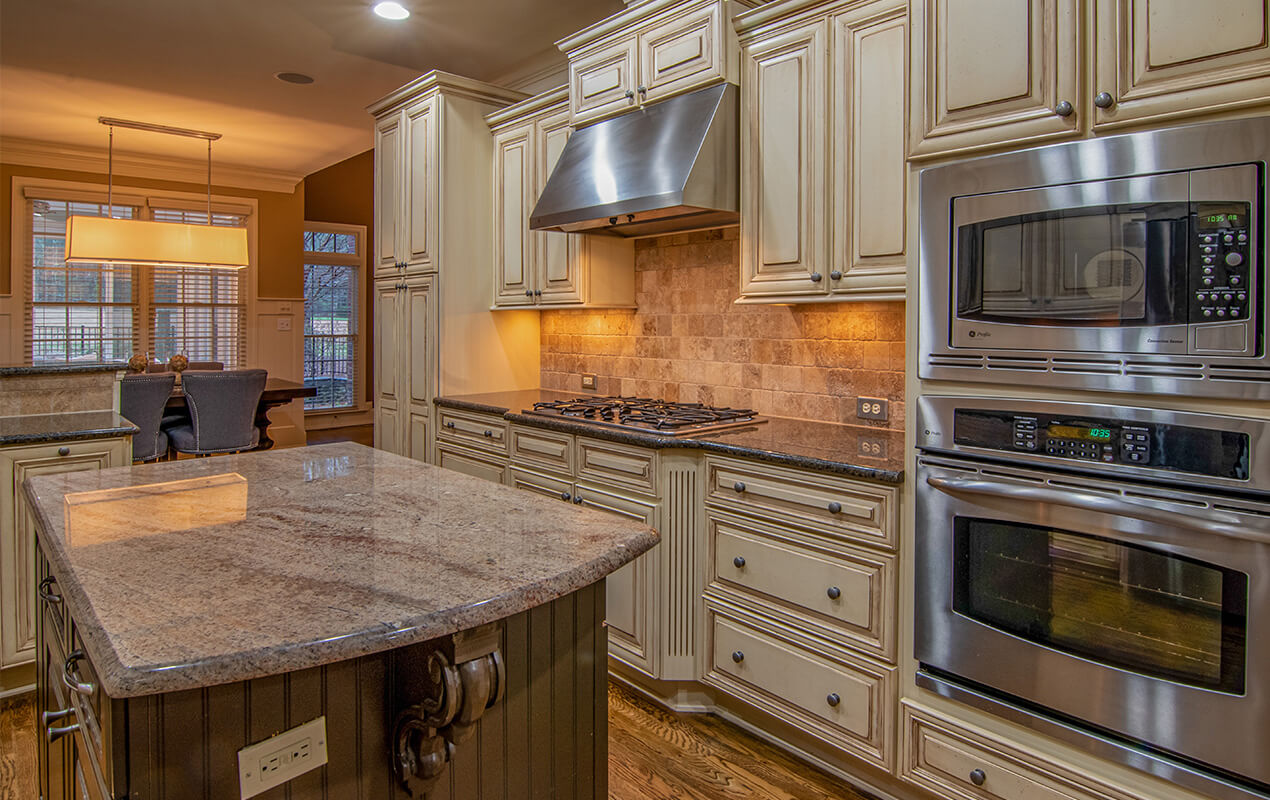 Quick Tip – Mixing and matching patterns not only adds visual interest but also gives a room an eclectic maximalist style.
Neutral, Earthy Color Palettes Are The Way To Go
While it is tempting to go all out with color when decorating your home, rustic home decor is all about embracing natural elements and colors inspired by the coast, woodlands, and beaches surrounding us. Choosing warm neutral paint colors such as clay tones, cream and berry shades, and soft camel will give your room an enduring style that defies fashion trends. 
By extending your earthy tones beyond your wall coverings using harmonizing tones you can inject tranquility into your home. Look out for similar colors for your window dressings, furniture, and decorative elements to create visual interest.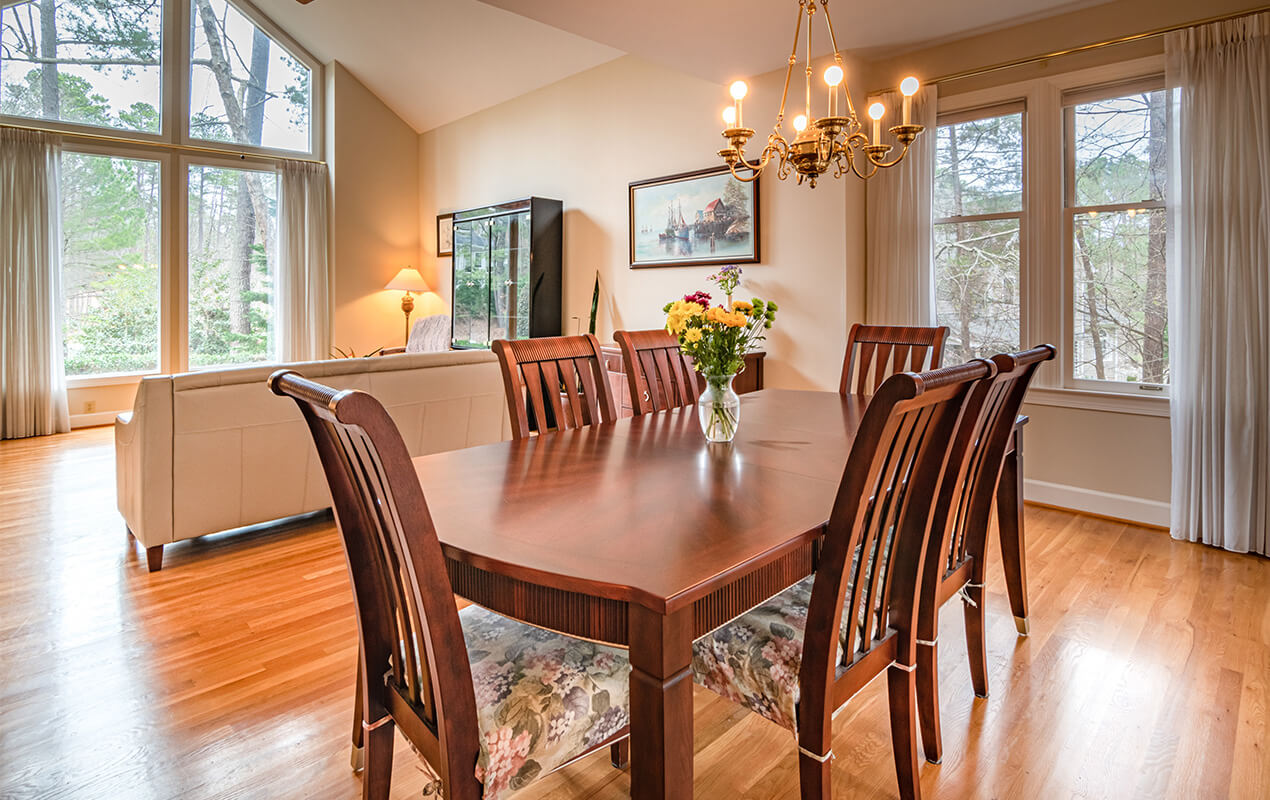 Aim for Autumnal Charm
If you're hoping to add a little drama to your rustic space, autumnal colors are great for sticking to a warmer color palette while giving it a bit of grown-up glamor. The golds, oranges, and browns found in fall foliage are ideal for accent colors, bringing to mind the beauty of the season and adding the tones and colors of a retro 70's decor. 
While wooden furniture is commonly found in lighter shades such as limed oak, pine, and bamboo, dark wood such as mahogany, walnut, and cedar complement reddy tones and would look striking alongside an autumnal color palette. Opting for wooden furniture such as a traditional rocking chair rather than contemporary scandi designs can recreate a modern farmhouse style that is grounded by rustic elements such as textured throw blankets to soften hard lines.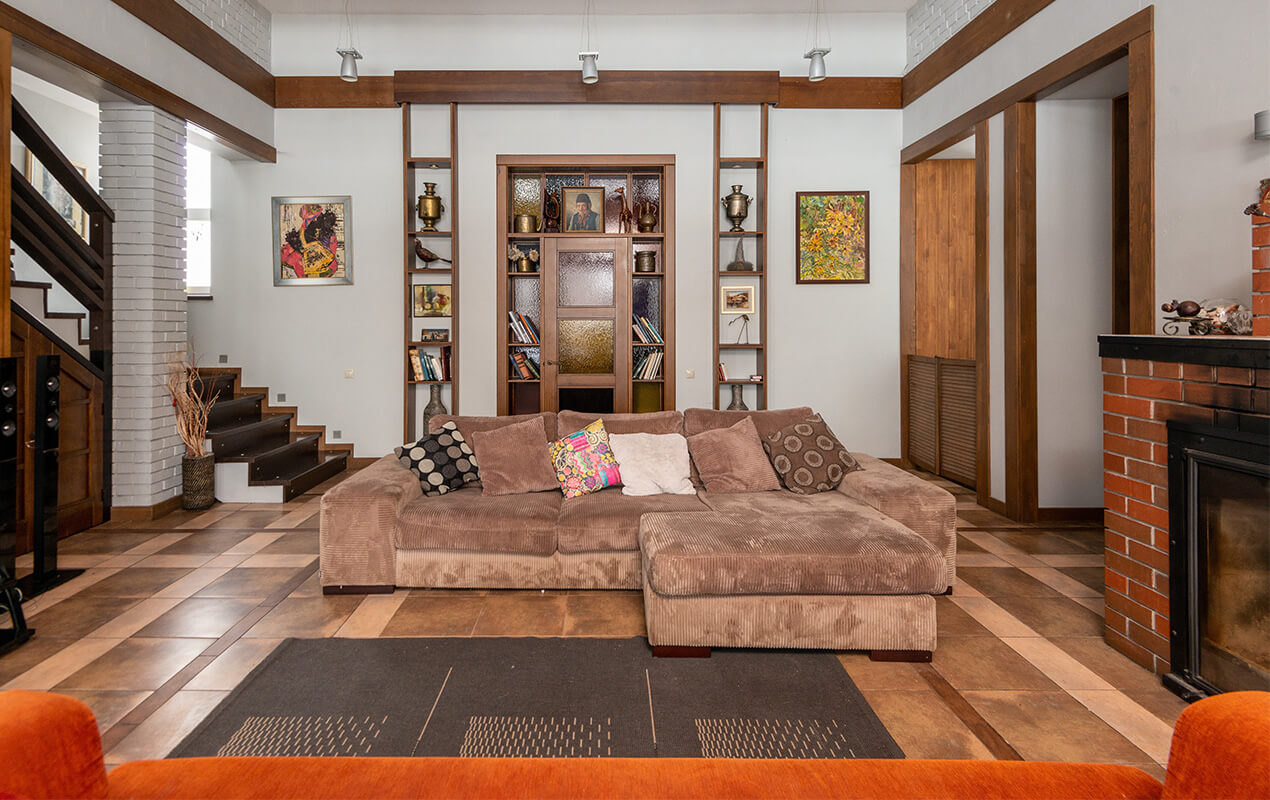 Utilize Vintage Pieces
If you're lucky enough to live in a period home, your space is likely to be packed with unique features that scream old-world rustic charm. But for those of us with modern homes, adopting vintage pieces can add life to even the blandest of places. For us, part of the fun of using vintage furniture and decor items is sourcing them. Scouring thrift stores, antique shops, and online auction sites are ideal for finding unusual items that speak to your individual style and add quirky character. 
Not sure where to start? A 60's rustic home bar is perfect for a small nook in the kitchen, a wooden crate makes great storage for blankets and pillows, and transforming your bedroom walls can be simple thanks to a headboard made out of solid paneled doors.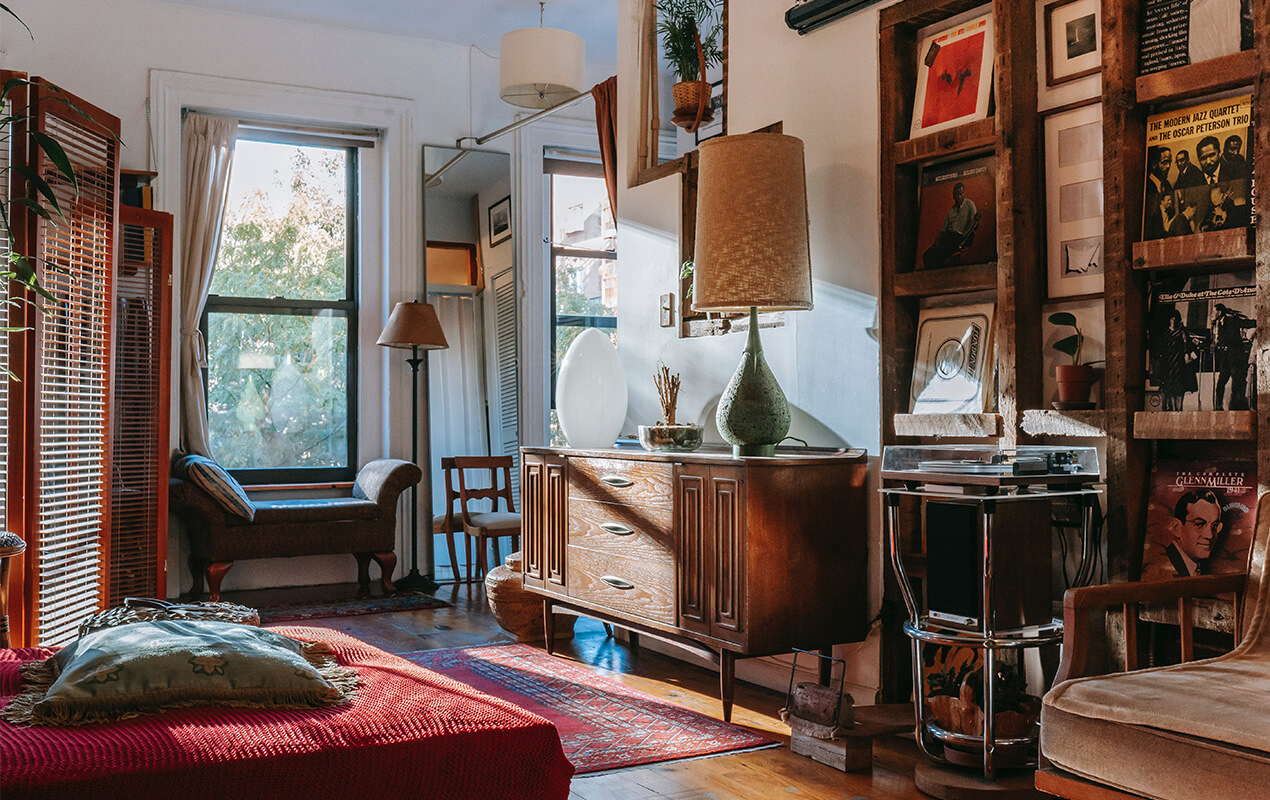 Quick Tip – Natural elements add a calming influence to a space, whereas bright colors draw the eye to a specific area.
Add A Warming Fireplace
If you've ever been in a cozy log cabin you'll understand the impact that a warming fireplace can have on your space. There is nothing quite like sitting in the sitting room of one of these rustic homes while listening to the soft crackling of a stone fireplace – particularly if the weather outside is frightful! 
But how do you integrate an open fireplace into your space? For us, it depends on the room you're renovating. While larger spaces can easily accommodate a large stone feature wall with a log-burning fire, smaller spaces need careful thought so they are not overwhelmed. A good compromise here is a painted white brick fireplace on a neutral wall, which maintains a rustic effect while also keeping the color palette clean and uncluttered.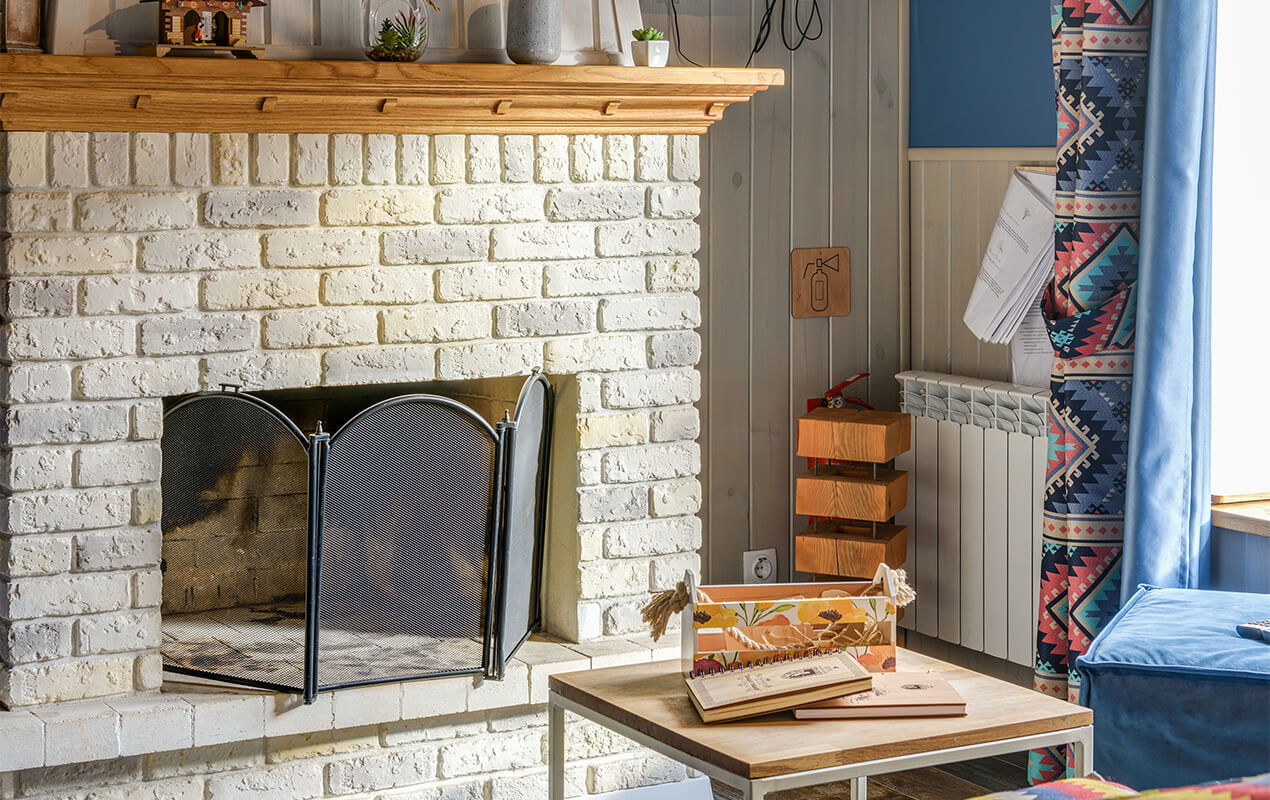 Quick Tip – Open fireplaces can be very romantic, and warm up a space quickly. Be careful to add protective elements nearby if you have small children to prevent injury.
Conclusion
Our rustic interiors are focused on natural elements, with wood, fire, and the natural color palettes of autumn all making their mark to create a cozy, yet cultivated decor. If you are looking for more inspiration on rustic design, check out our other blog posts, where you're sure to find inspiration. But remember, whichever decor style you choose, ensure you have fun and inject personality into your space. Only then will a house become a home.