The living room can be many things. It commonly serves as the social hub of a home, it can be solely dedicated to rest and relaxation, or it can be openly connected to the kitchen or other areas of the house, a common apartment living room layout. How do you define your living space?
Either way, it needs to be inviting and comforting, which is why we've put together this article on the best ways to layout a living room to enhance its space. With this, you should gain a better understanding of how to approach laying out a living room, while also picking up some valuable living room layout ideas for the sake of inspiration.
How to Approach Your Living Room Floor Plan
Before you start delving into the world of conceptual inspiration, consider the way that you're approaching your redesign – this is a vital step to take precautions with, as it can ultimately make or break the end result. Make sure that your choices in the process are your own, it's your home and no one else's, and the furniture, layout, and decor direction that you choose to go in should reflect your taste and sensibilities. Similarly, consider the space you have available to you and what you want it for.
Are you planning on entertaining guests in your lounge or is it going to be your personal refuge from work and stress? Once you have a decent idea of what you want the space to be for, you can truly start to enjoy the fun of conceptualizing.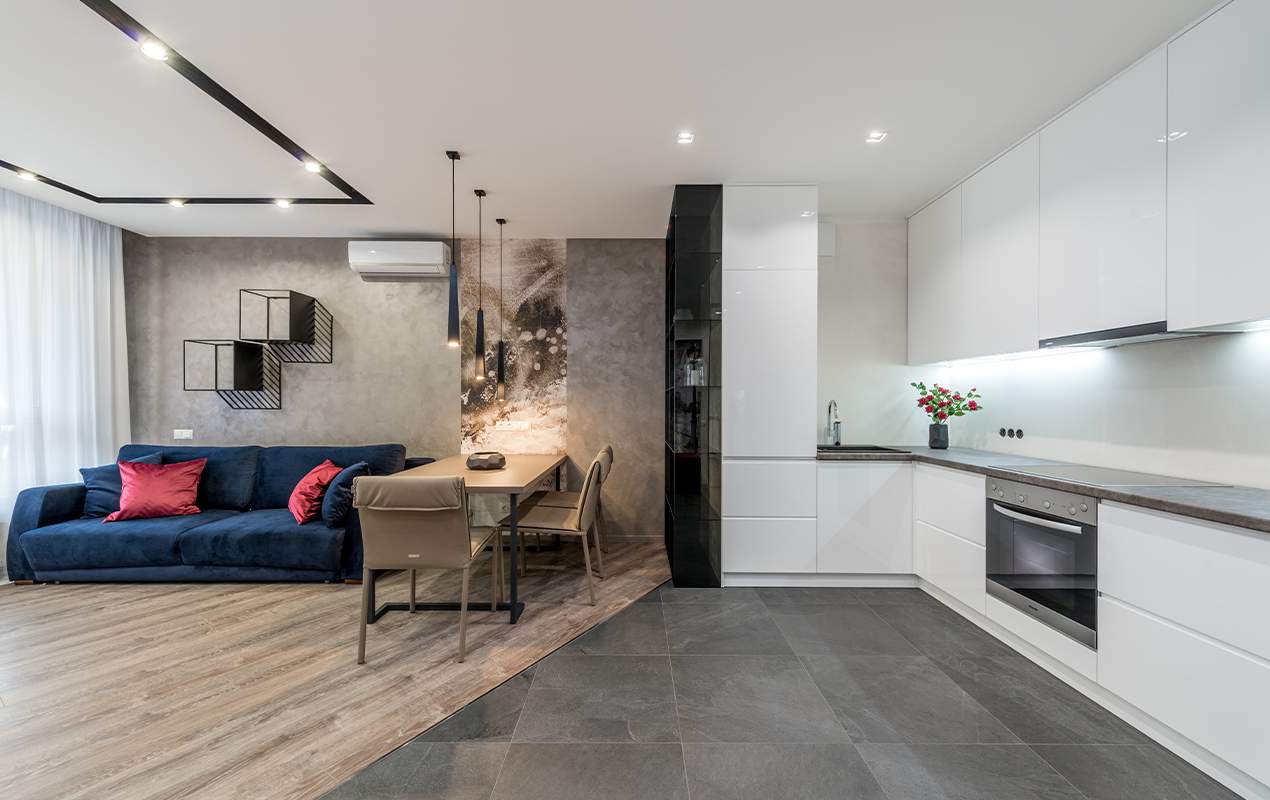 Open-concept living rooms are a popular living room setup in both smaller apartments and larger homes, renowned for their openness and the flow that it brings into homes. Asides from making the room bigger, brighter, and more spacious, the living room kitchen hybrid can be particularly useful for entertaining your guests and visitors – allowing them to grab drinks and snacks in the kitchen space before moving into the living room for comfort and relaxation.
It serves as the perfect setup for larger family events, meaning you don't have to continuously rearrange your furniture to create a sociable atmosphere whenever you have people over. It's also perfect for families with kids and it's far easier to clean than closed spaces. Additionally, be sure to keep a consistent color scheme between the kitchen and living room as it will help to maintain a strong atmosphere in the house, without creating any jarring shifts.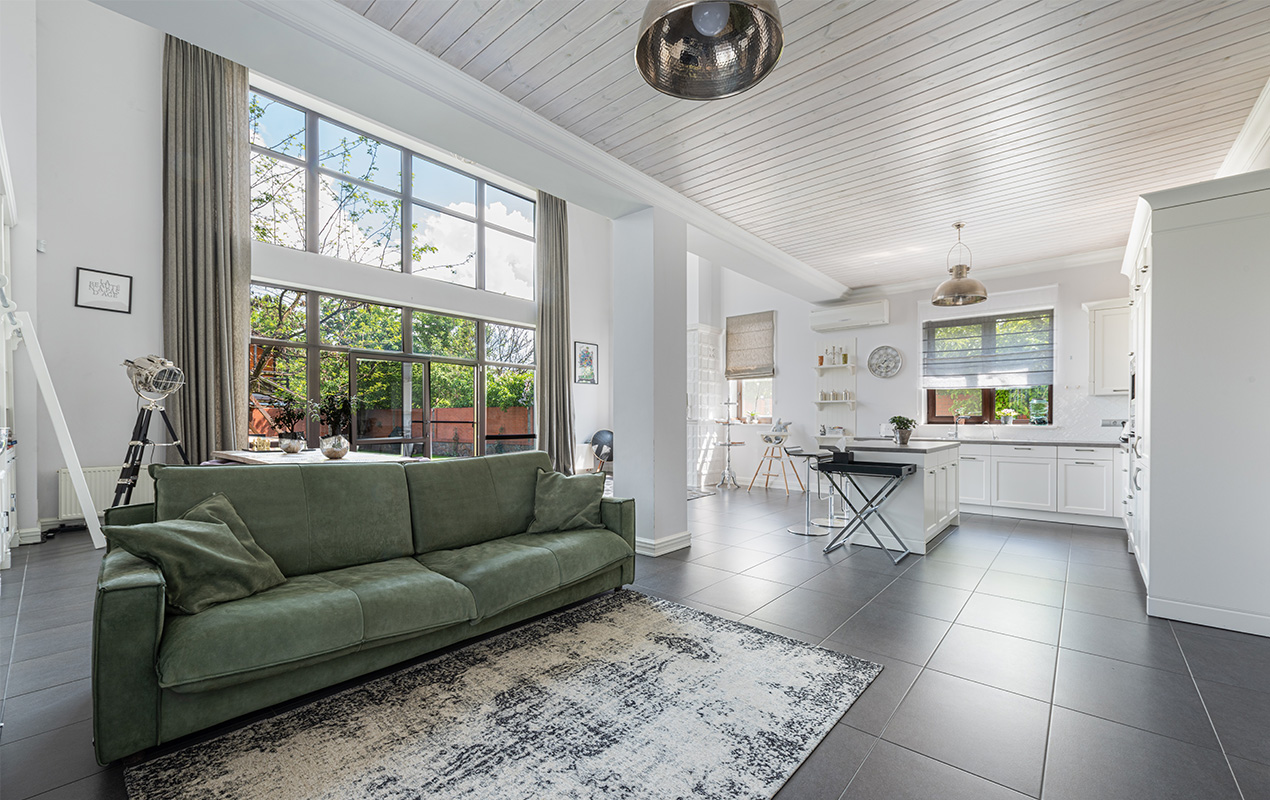 Quick Tip – Consider the Purpose: Is your living going to be purely for your own relaxation and sanctuary, or will it be a space for entertaining guests? Consider this before buying and arranging furniture.
Create Rooms Within the Room
This is a great technique to use if your living room finds itself being used for a variety of different purposes. With some cleverly-placed pieces of furniture and decor, you can create a sense that the floor plan of a sitting room is in fact much more than just a space for lounging.
Place a desk in the corner and divide it from the sofa with a shelf and all of a sudden your living room is a neighbor to a home office. Keep comfy chairs and coffee tables within the boundaries of a rug or throw and that will become the designated lounge area, while a small dining table off to the side gives you an intimate dining nook. Use your space wisely and you will get the most out of the area.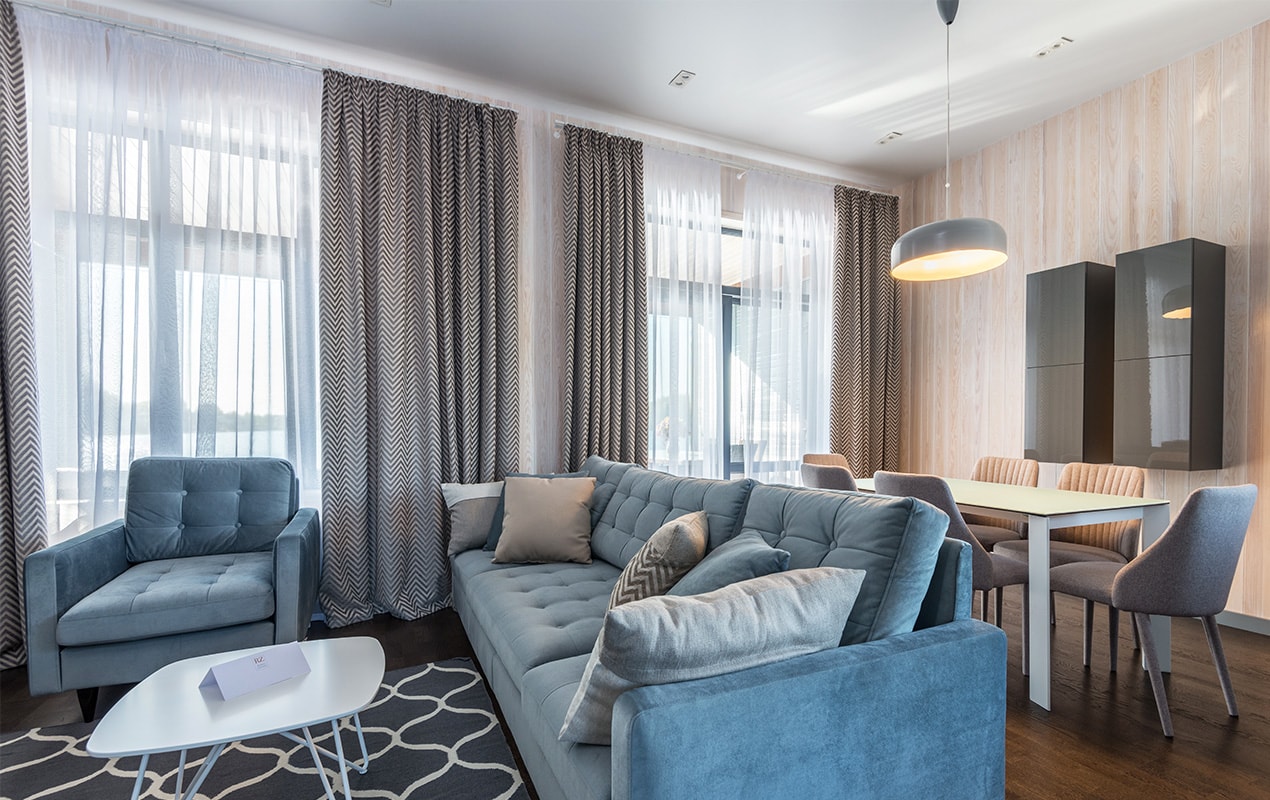 Quick Tip – Take Your Time: Employing the principles of slow decorating is a good way to ensure that you make the best possible use of your living room. Don't rush to fill it with furniture, take your time and consider your options.
Create a Focal Point
Consider what the "point" of the living room is, meaning more than just the primary purpose, but also what people will be drawn to when coming in. Will the focus of the room be crowding around a rustic fireplace or is the space going to be coffee table centric?
Will you place comfy chairs around the room for the sake of reading nooks and corners, or is the central point of the living room going to be the wall-mounted flat-screen TV? Creating a focal point in the living room furniture layout will give the space a sense of purpose, giving visitors and members of the household something easy to draw their eyes to.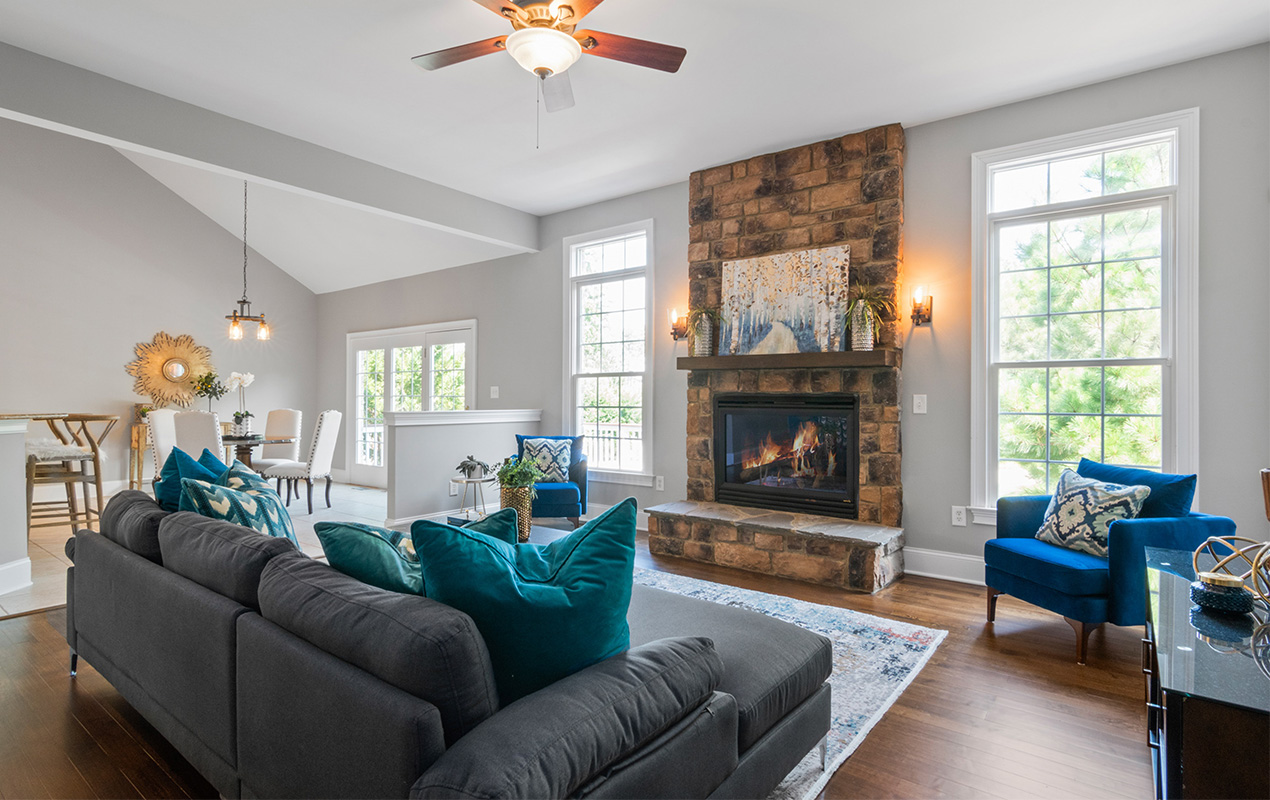 Quick Tip – Use Practical Furniture: Furniture with hidden storage compartments is a great way to make the most of a space, creating a sense of practical minimalism, with the storage concealed within style.
Consider Flow and Movement
When approaching your lounge floor plan, consider the way you will be moving around the room, rather than just packing it full of comfortable, space-spending furniture. It can be easy to follow the impulse to simply push every piece of furniture up against the wall to create a sense of space, however, placing sofas and chairs around the room more thoughtfully can do wonders for the sense of flow and movement.
Do you want your living room to be crowded with furniture to feel enveloping, or would you rather feel free to move and roam around the room with little consideration? Either way, you need to consider this before making any major decisions.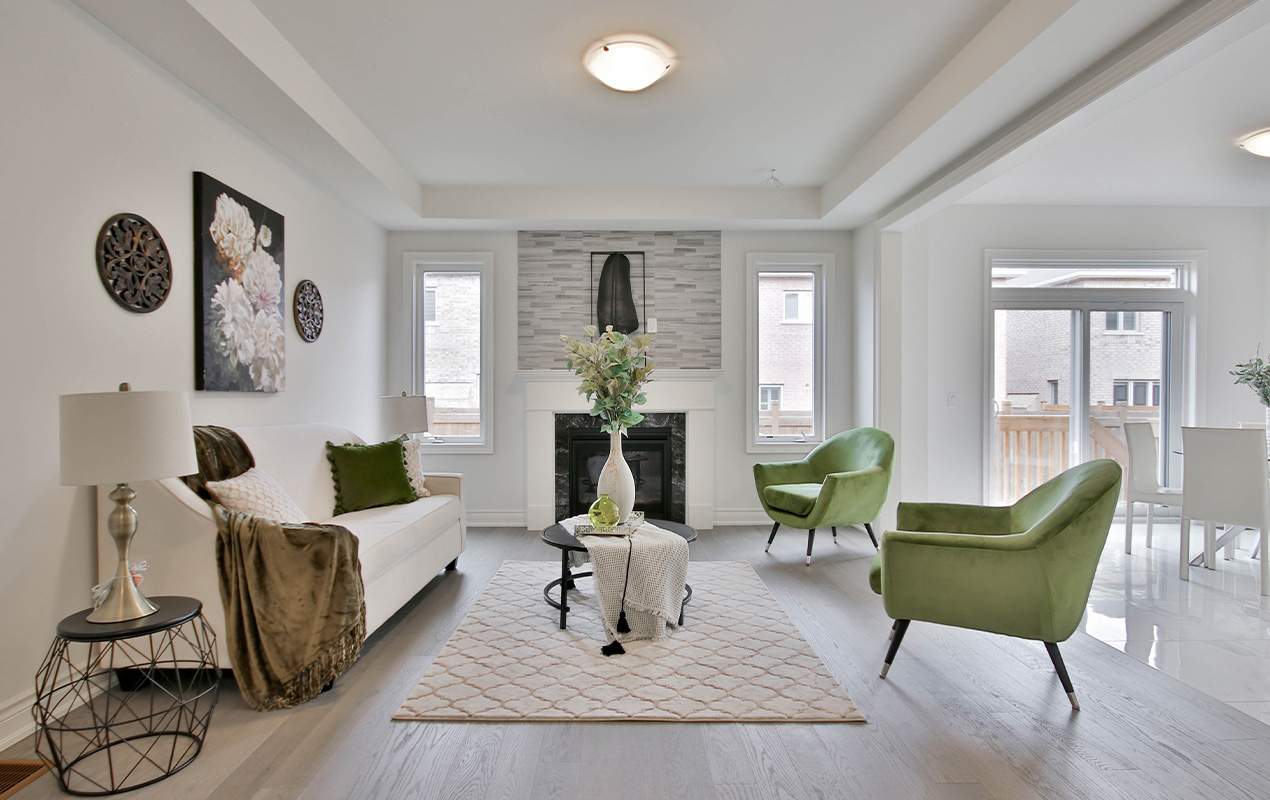 Final Thoughts
Now that you've opened your mind and eyes to the various concepts and approaches to living room layouts, all that's left to do is to embark on your own project! Just remember – it's all about your own taste, but you still want to ideally create something that is consistent, inviting, and instantly comfortable for you, your family, and your guests.
Consider your needs and desired purpose for the living room, the space you have at your disposal, and the degree to which you're willing to remodel. Once you have a good handle on what it is that you want and need, you can start experimenting and the right living room for you will begin to materialize.
Filling your living room, like designing any room in the house requires inspiration. From consulting with designers in person to browsing for ideas on a design blog, you can learn a lot about your options, gain valuable concepts, and even get to know your own taste on a deeper level. How do you make the most of your living space?