Hosting friends and loved ones in your home is a real treat, especially if you live in different cities and don't get to see each other very often. These meetings often involve eating, drinking, and general merriness, but this, along with the distance can make it hard for people to get home. You don't want anyone to drive home tired or tipsy and you're probably a little too old to top and tail it in your bed. Many times you'll want to spend a whole weekend together, but without a dedicated guest room, it can be hard to imagine where they're going to stay. 
Knowing how to turn a living room into a temporary bedroom is a great skill for hosting people and making them feel welcome, so they can stay comfortably for a little longer even if you don't have extra space. We've put together this article to give you some guidance on converting living rooms and office spaces into guest rooms for a weekend. 
Privacy
When you have a guest over, you want them to feel at home as well, but it can be hard to create that atmosphere for them when they're housed in a shared space. Make sure that they have the privacy that they're accustomed to with some good curtains and maybe even a stylish screen, so they can change and relax in peace. Not only will proper curtains and blinds keep your guests from being awoken by the first signs of sunlight, but will also help them feel protected from the eyes of passers-by (especially if your living room is at the front of your house).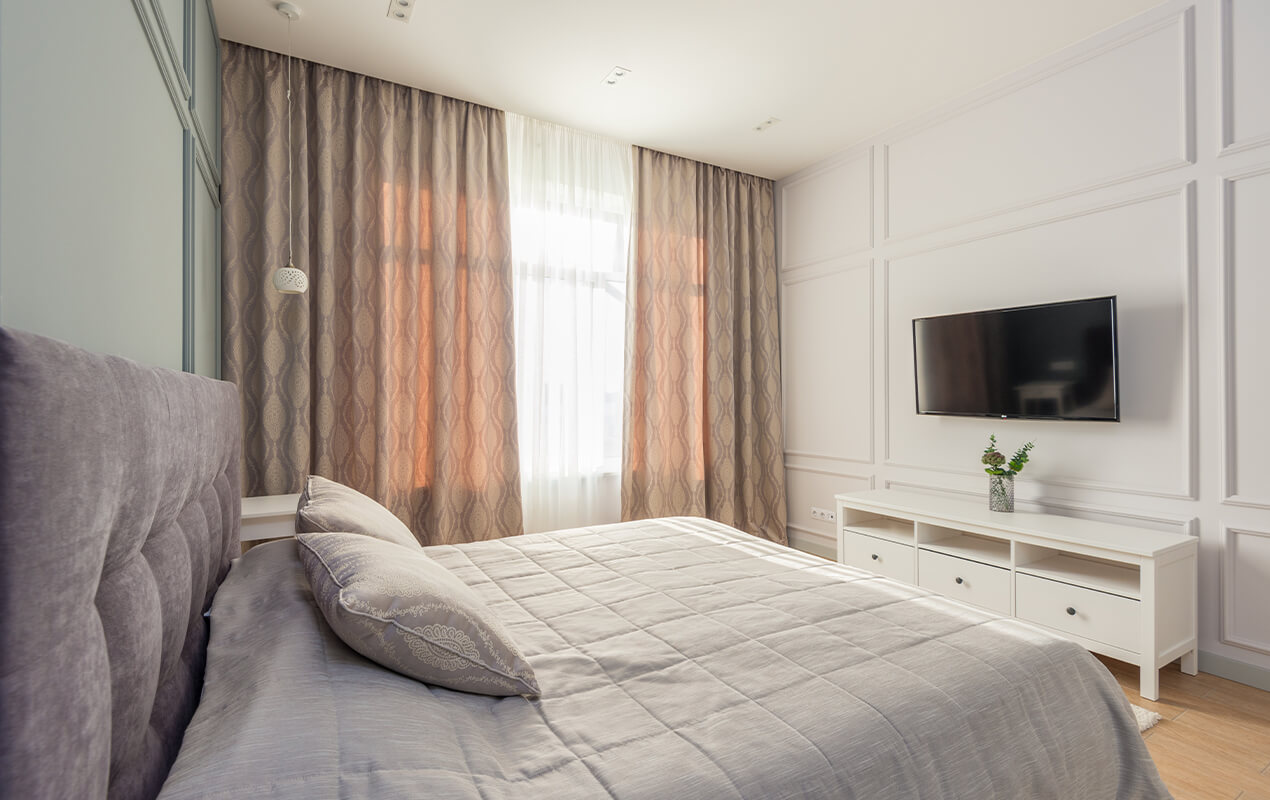 Quick Tip – Be Willing to Sacrifice: If providing a comfortable place for your loved one to stay means giving up some of your own typical comforts, just do it. You live there every day, they're only there for a short while.
Guest Bed Ideas
When it comes to a bed for your guest, there are multiple directions that you can go in, with some making more sense for different areas of the house. Giving your guest a comfortable surface to sleep on is vital to their enjoyment while staying with you, so if you plan on having people over it's worth making some investments. 
Clever Furniture Use
Use what you have at your disposal to create the sense of a bedroom in the space that your guest will be staying in. A cleverly placed ottoman can act as a bedside table/nightstand for an air bed or futon, as can some decorative boxes or even a small bathroom stool with a tray placed on top of it. 
Along with using what you have, it's worth looking into some smart hidden storage furniture options. With storage dotted around the house, you can keep your spare pillows, duvets, trays, and even small lighting options all over the house, without having to leave your front room constantly ready for visitors.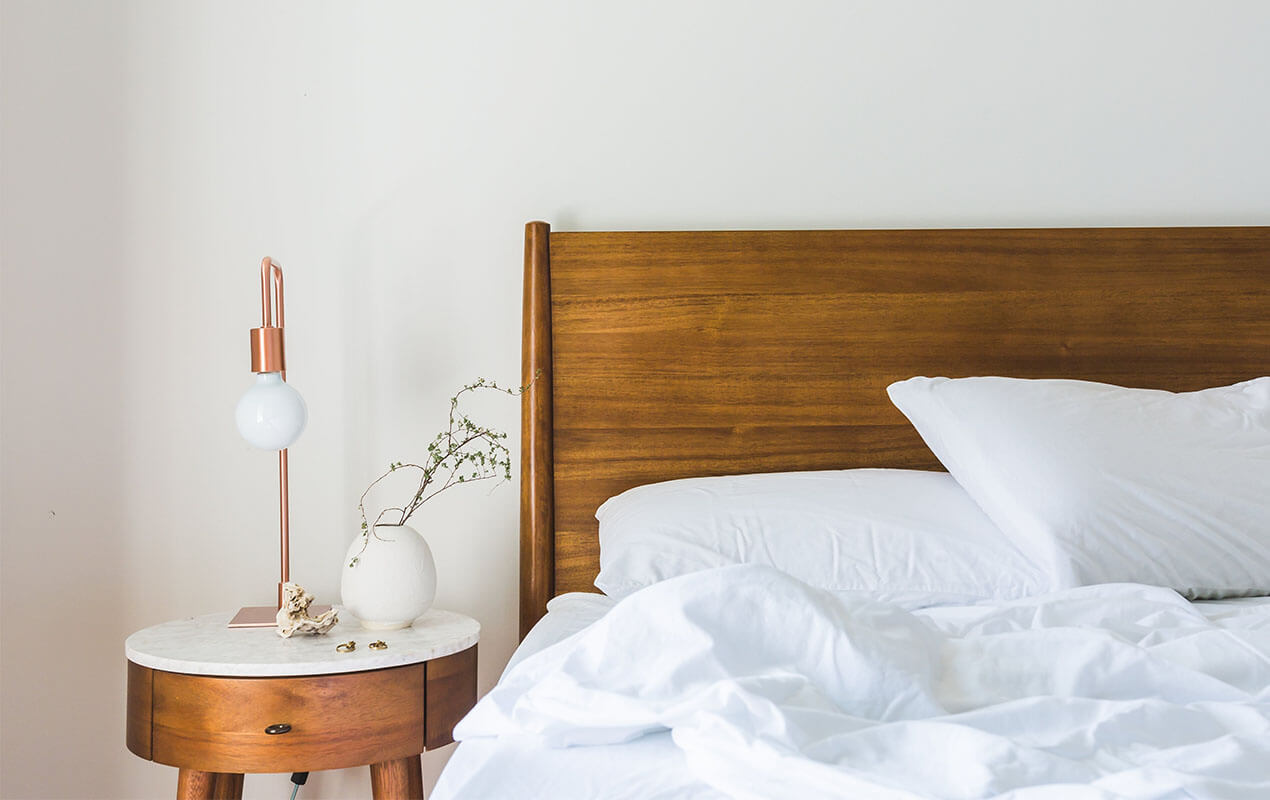 Hidden Beds / Murphy Beds
Murphy Beds are a classic when it comes to space-saving solutions. By flipping the bed up into the wall, you allow for space to be used throughout the day until it's time to go to bed. While these beds are typically associated with studio apartments, they can come in just as handy when it comes to planning your living room or office guest room layout. They can be a little expensive, but there are DIY methods you can use to set up your guest's Murphy bed. 
When it comes to other hidden beds, there are a good few options that you can choose from. Well suited to home offices are loft/single bunk beds, which can be located on top of bookshelves and other things of the sort. Similarly, you can even create bed spaces in cabinets, just make sure they don't get stuck inside!
Bedding
Along with the actual bed, it's important to remember the value of bedding when enacting your den to bedroom conversion. You might have a lovely soft sofa, but if you provide your guest with a stiff cushion and a thin throw as a blanket they're probably not going to have the best night's sleep. Keep a duvet and some pillows on standby to ensure that your guests can get really comfortable when spending the night.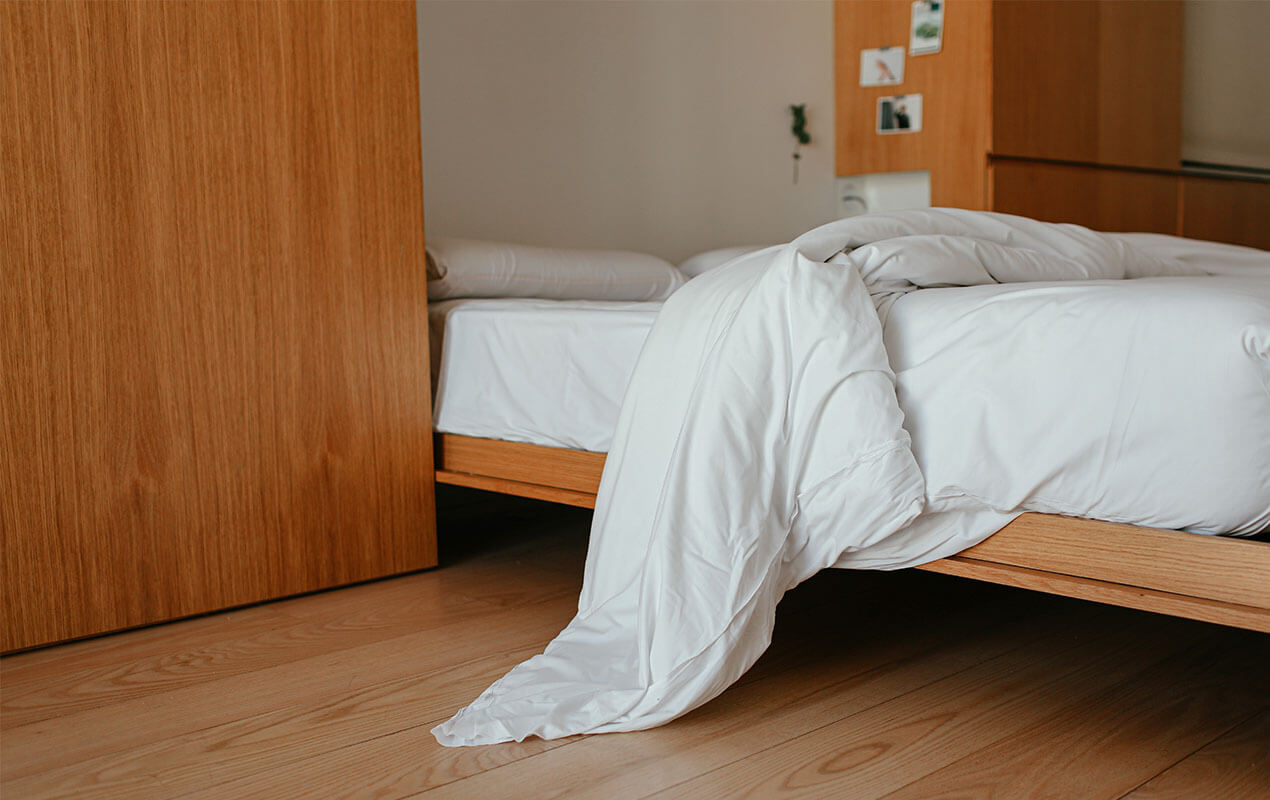 Quick Tip – Be the Host with the Most: Beyond just providing them with a suitable place to rest their head, make sure to take steps to make their stay comfortable. Get some breakfast food in, give them a thorough tour, and make them feel at home.
Air Beds / Sofas / Futons
If you don't have the money, the means, or the space to set up a new hidden bed in your home, there are some more convenient and wallet-friendly options out there. Sofas can actually be very comfortable in some cases, especially if on the larger side, along with there being plenty of stylish sofa beds out there these days. 
If you have the floor space there are other temporary bed ideas that you can adopt, such as utilizing air beds and futons. While this might elicit thoughts of your early 20s, before you were a homeowner, both air beds and futons have come on leaps and bounds from their earliest incarnations, with there being lots of comfortable options on the market these days.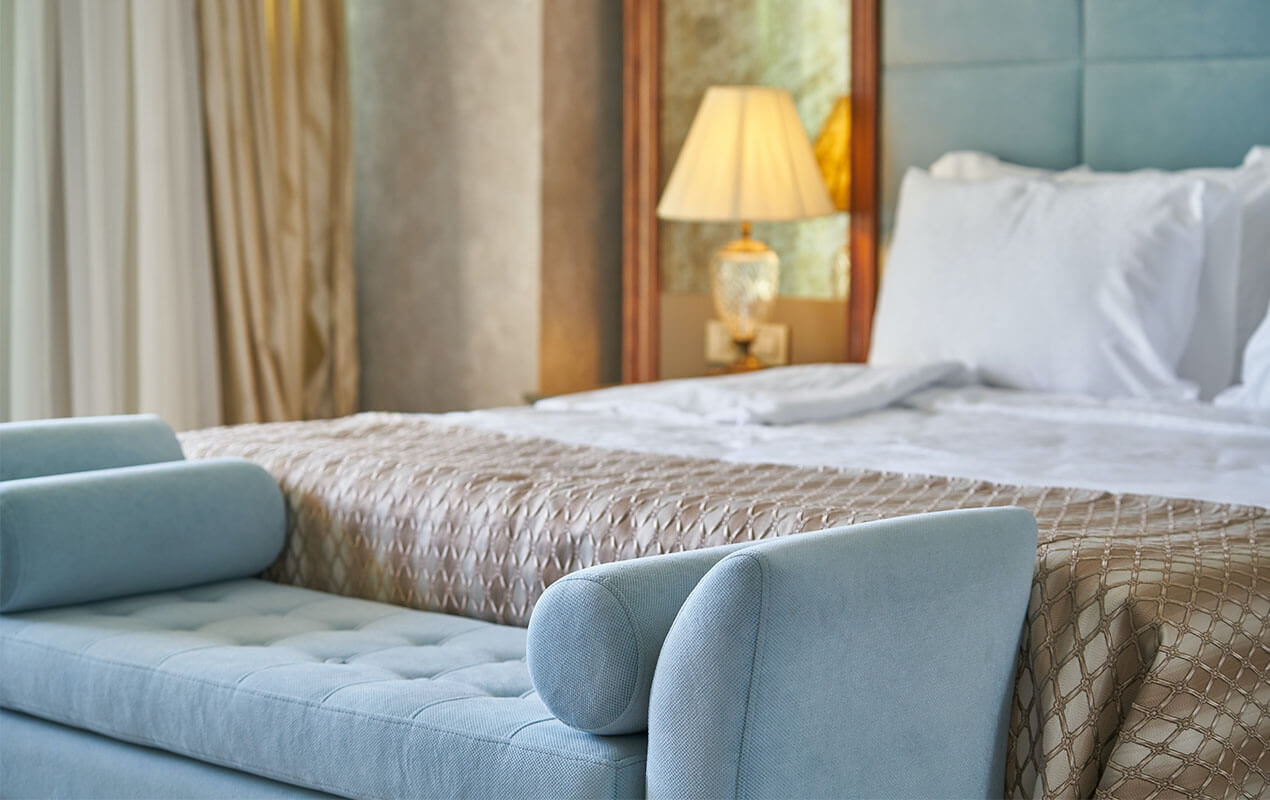 Quick Tip – Get in Their Shoes: When you're having someone stay at your house, try to consider what you would want if staying at a friend's place. This empathy will improve your decision making in setting up their sleeping space.
What Now? 
Now that you're clued up on turning a front room into a bedroom for a weekend, you can invite friends over for occasions and functions with confidence! Just remember that comfort and privacy are key to making them feel welcome, and using space wisely will make your setup and pack down much smoother. Whatever room in the house you choose to revamp, you need to choose furniture and decor with a timeless sense of style, so just keep exploring, reading blogs, and looking for inspiration!