Our Easy Home Decorating Ideas that Anyone Can Do! 
Ever wondered how some homes look effortless – like they have been arranged by an interior designer, with everything perfectly placed? While professional interior design is something every home will benefit from, you can pull off your own effortless, simple interior design tricks in a few easy steps without any mistakes. How? Read on for our favorite quick home improvements that anyone can do! 
Get a Handle on It
Old furniture can undergo a speedy makeover that will give it a whole new lease of life, with a few simple accessory swaps. If the handles on your closets, cabinets, and drawers look tarnished after being well-used, upgrade them with new ones! Porcelain door handles are particularly chic, or for a modern look try geometric chrome – quick and simple interior design doesn't get any better than this. 
Decorate Your Ceiling
For a simple bedroom interior design transformation, change up the color of your ceiling – it will make a huge impact on the rest of the room and be something lovely to gaze at while you're having a lay-in. It works really well in other major rooms like your living room and can be finished with a new lighting fixture. Done!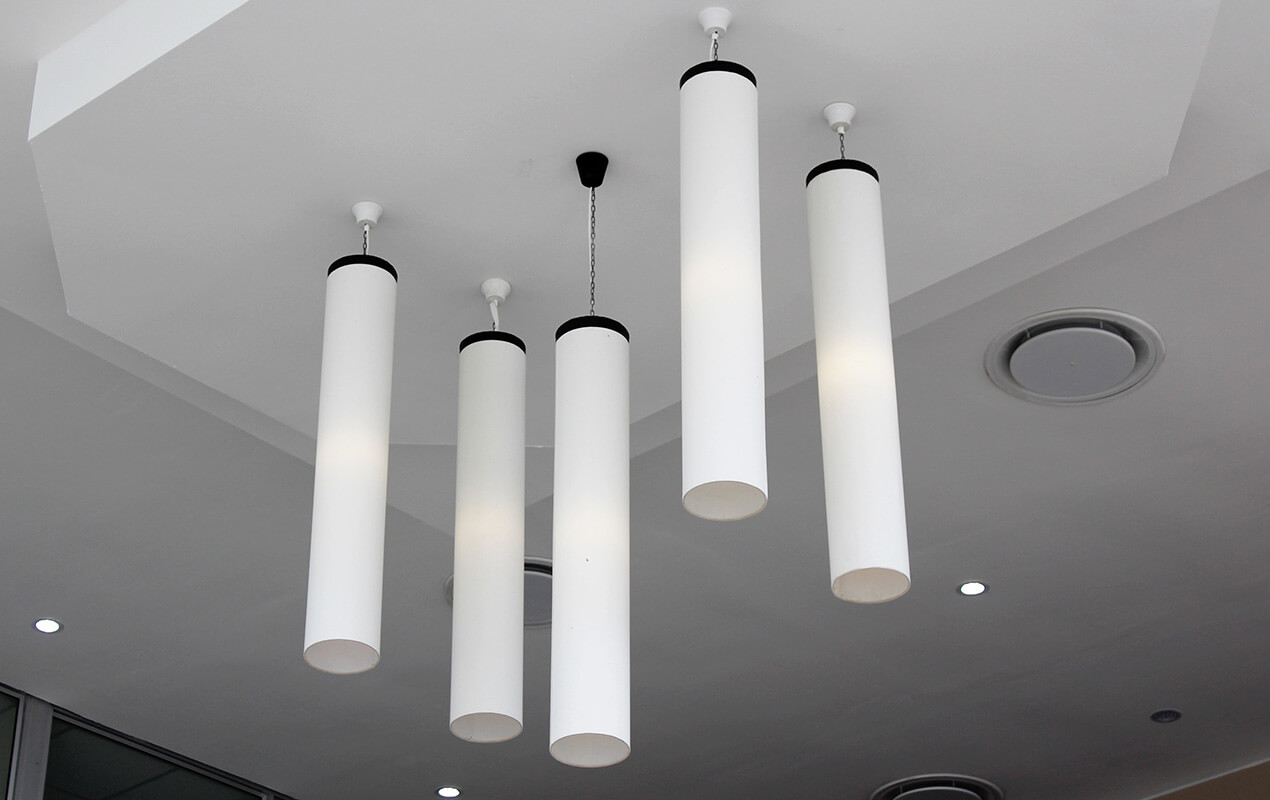 Quick Tip – Make some thrifty decisions when you can – regularly check in on end-of-season sales in major home stores to pick up high-end items on a budget.
Power Your Shower 
There are some features in the home that we only think about when we are using them, and one great example is our shower – treat it, and yourself, to a burst of new life with a new, bigger, more powerful shower head, and find a smooth shower hose that is easy to clean and doesn't cause a build-up of mildew. Sparkling!
Jump on a New Mattress
Be honest: when was the last time you bought a new mattress? (Perhaps your back can answer that question for you). Practical swaps make for super-simple bedroom interior design, so we recommend investing in a pillowtop mattress that will see you through a number of years and bring a new lease of life into your boudoir.
Linen Upgrade
This is, without doubt, one of the easiest and most simple interior design hacks we know – buy yourself new linen, such as towels and bedding, and not only will your room be immediately transformed by delightful new patterns and colors, but you will love to luxuriate in soft fabrics at any time.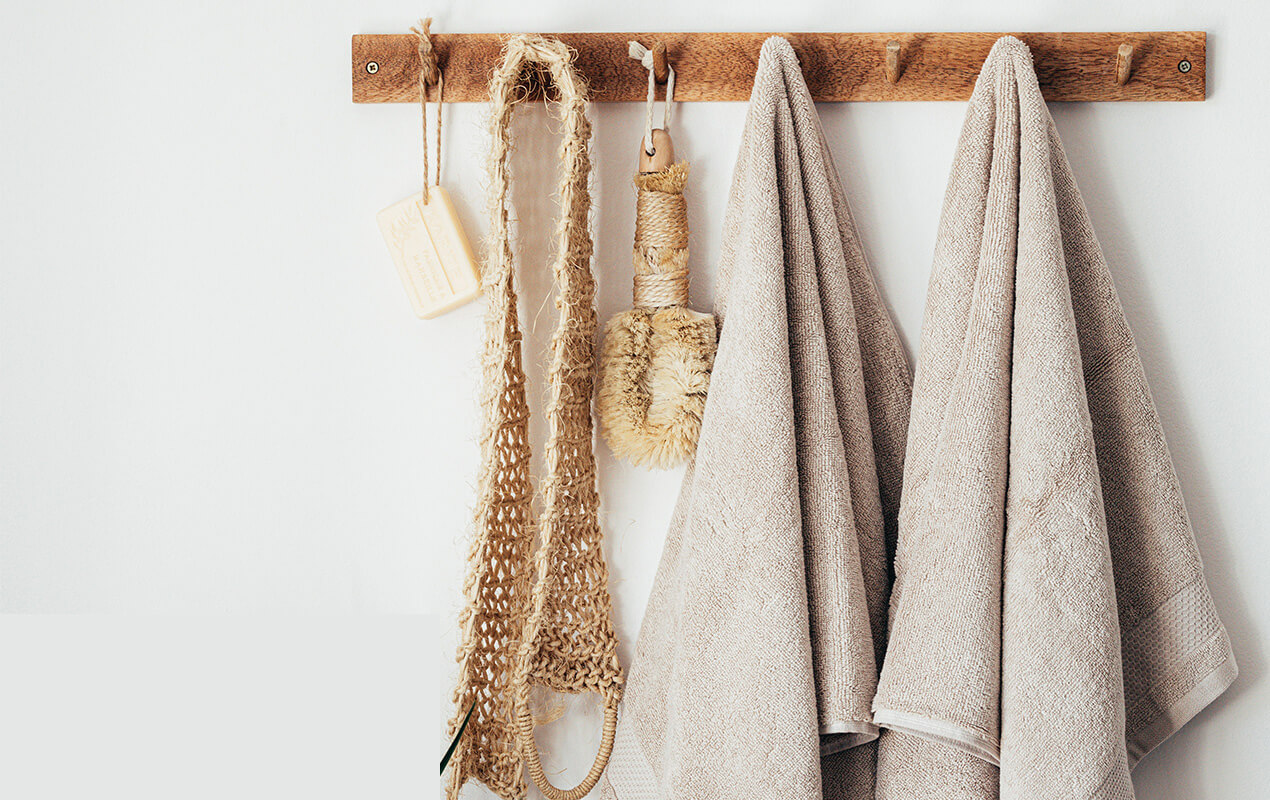 Organize Your Kitchen 
We have all found ourselves turning green with envy at how organized and stylish some people seem to be in their homes, especially in their kitchens – and it all comes down to keeping everything in order. How to organize a pantry? Make friends with your inner geek and invest in some labels – we love black labels with chalk effect pens – and a set of Kilner jars. Make sure you display them with pride on an open shelf, and you will be the envy of your visitors!
Switch up the Small Things 
Remember how we pulled a simple interior design trick with our door and cabinet handles? We can create the same magic with our light switches and sockets too! If you are into vintage, find fake bakelite lighting accessories, with their satisfying flick-up/ flick-down switches, or for a contemporary look, brushed metal electrical lighting controls and sockets look smart and sleek. A great way to conjure up a simple living room interior design trick. 
Eat at the Table 
In our busy lives, we can overlook the simple pleasures in life, like eating around a table with loved ones. Even if you have a small dining room or no dining room at all, you can create a cozy corner with some simple interior design hacks for a delightful dinner. Deliberately mark out the space with a rug, a low-hanging light over the table, and under-seat storage for table linens and accessories. Bon appetit!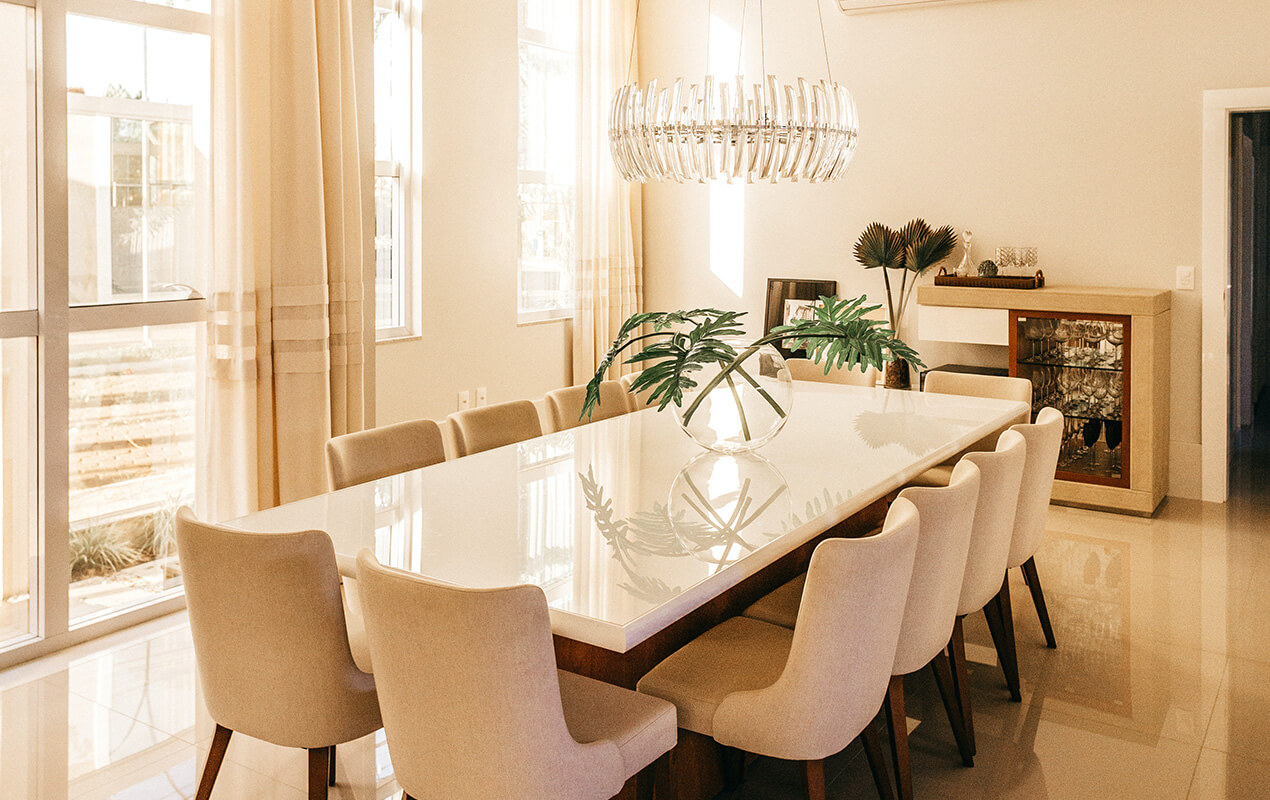 Open Up the Fireplace
If you already have a period fireplace that you do not use, what are you waiting for? It is not just the fire itself that creates the best focal point any room could have, but there are so many wonderful fireplace decor ideas you can enjoy like brass pokers, brushes, and pans, as well as farmhouse-inspired decor such as candles, mirrors, and flower displays.
Make an Entrance 
What do you see when you open your front door? Is it a pile of shoes and coats, complete with dog paw prints, or a calm, organized space to welcome you in? If the answer is the first option, you could be missing a trick. Dressing up the hallway makes it feel more important – it is not just a place to serve you but an important segue into the rest of your home. 
Display Beautiful Books
Simple interior design tricks are possible everywhere in your home, even on your bookshelves. You probably have some books that are prettier than others, so make sure they are the ones you have on more prominent display – you may even enjoy some lost gems in the process.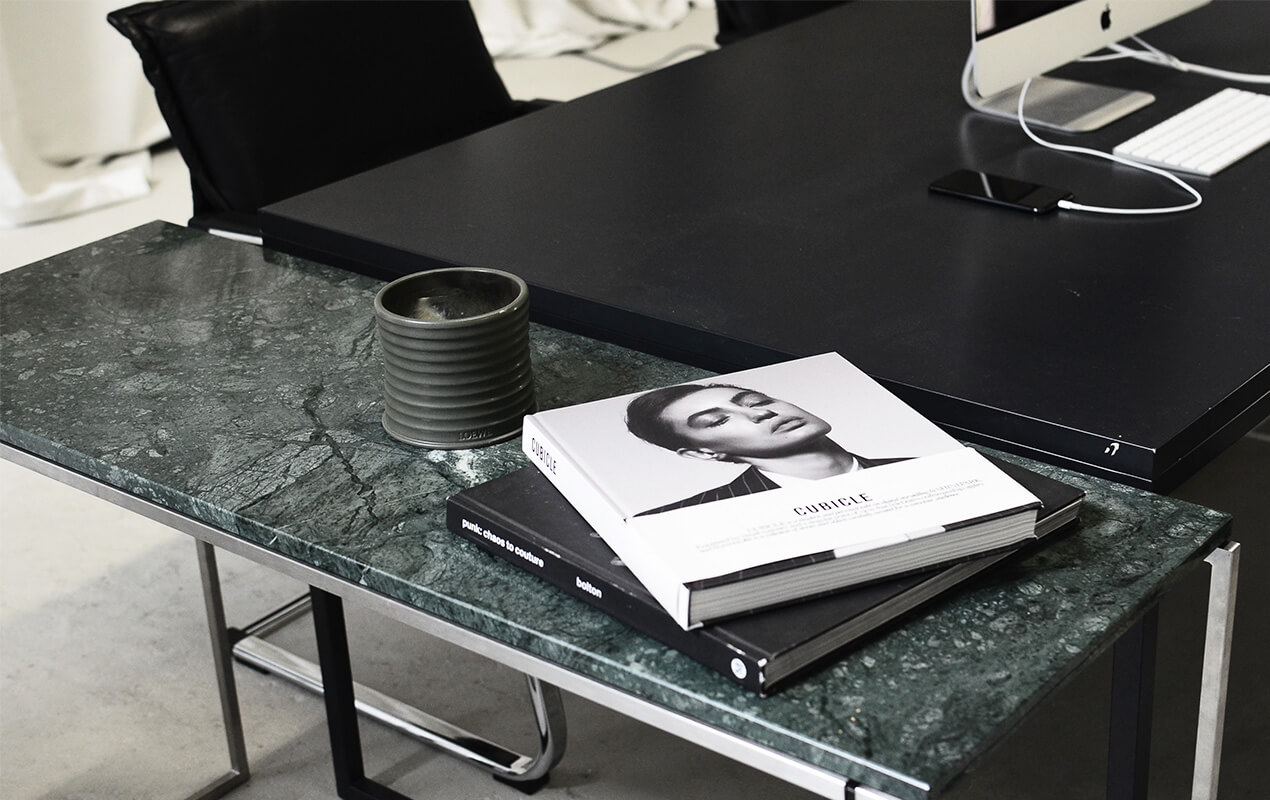 Quick Tip – Keep the clutter away in every room – this will expose the decor you forgot you had and will make you feel organized, which will make you feel happier!
Give One Item a Makeover
If you would love to get stuck into some interior design but do not have the time, one of the best, easy home decorating ideas we offer you is to choose one piece of furniture and give it a makeover – we recommend something small like a chair or a coffee table. Then grab some sandpaper, paint, and maybe even some applique then get crafty! 
Let the Sunshine In
You do not have to live in a mansion to be able to enjoy great, innovative decor – so for extraordinary and yet simple interior design for a small house, especially a house that does not get much natural light, have someone install a sun tunnel or sun tube. Basically, a sun tunnel directs sunlight from your roof, where it travels down a highly reflective tube and into any room. It will look beautiful – and natural light is so much better for our mental health than synthetic light.
Quick Tip – If a full room makeover seems daunting, start by replacing the things you use every day – you will be treating yourself to something nice and it may inspire you to make more changes!
Make It Easy on Yourself 
So there we have it – simple interior design tricks that you can do with little effort. There are many ways to bring in the new and make your home feel organized, bright, and beautiful, from new handles to innovative lighting solutions. Do what you find most manageable and see what a big difference the small changes make.