Ah, Hygge – But Isn't That About Winter?
Back in 2016, the Danish word Hygge was the word of the moment – but that doesn't mean it has gone away, because we true lovers of beauty and contentment are not that fickle, are we? And besides, hygge is a concept that cuts to the core of more than just a trend; it's an enduring way of life.
If you need a reminder, hygge, as we understand it in non-Danish speaking countries means coziness, togetherness, and contentment. And so we are here to give you a few examples of how this word – and this feeling – spans more than just one season and is at the heart of everything we do to make life worth living.
Summer Hygge – It's Easier Than You Think
Summer hygge is fun, cozy, happy, sensual, safe, and mindful. It means delicious, hearty food, and delicious drinks served strictly with at least one friend (but when it comes to friends, the more, the better). It means being surrounded by beautiful things, a wonderful atmosphere, and not wanting for anything.
So, it makes complete sense to us that this can be a feeling to enjoy in the warmer months, when we get outside, meet others, enjoy nature, eat al fresco, put up some outdoor decor for summer, and see the stars on a perfectly balmy evening. It's about making memories with a dip in the sea, a lie in a meadow, or toasting marshmallows.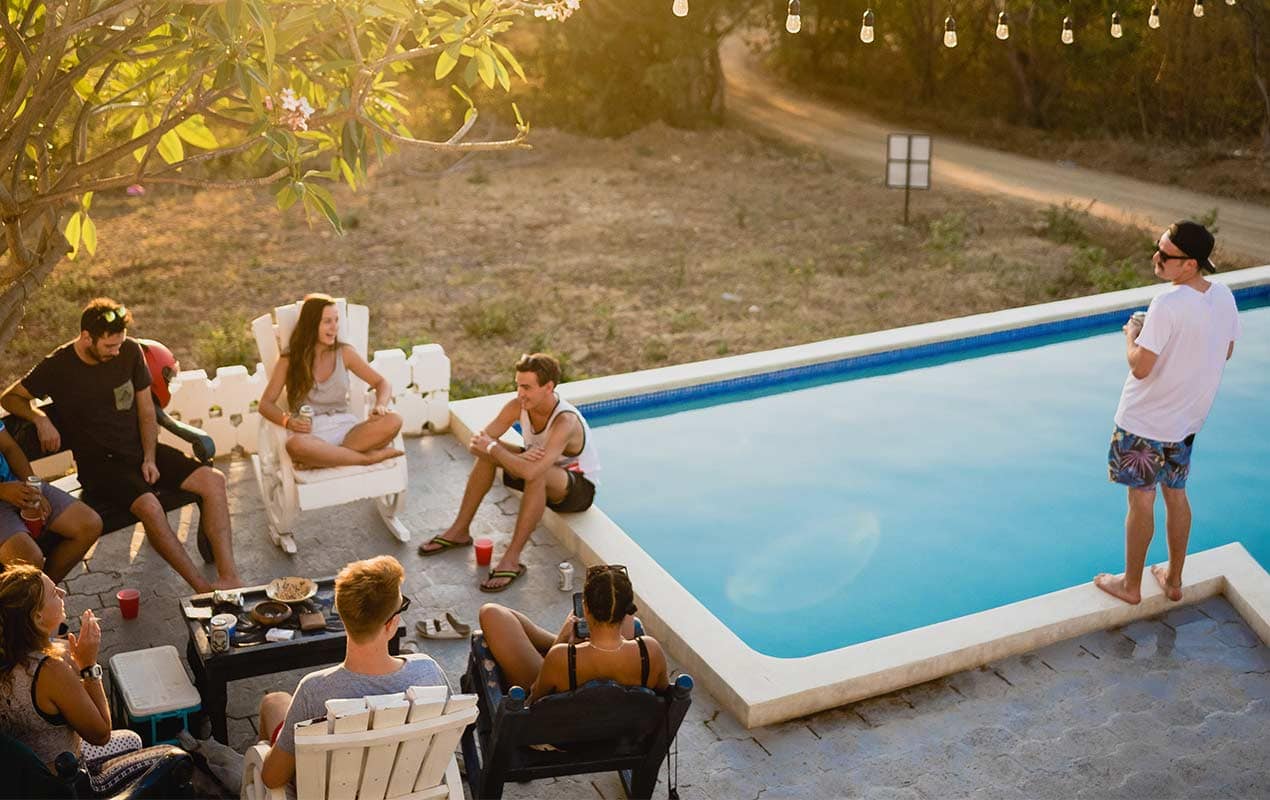 Quick Tip – Prepare Your Backyard: While sunsets and barbecues are great in the wild, having a well-stocked backyard is a great way to indulge in the simple luxuries of Summer Hygge from the comfort of your home.
Let's dive in a little more to 6 of the most beautiful examples of summer hygge.
#1 – Enjoy the Shade
If you are lucky enough to have a large backyard with trees, you have the perfect spot to sit with a book or a long, cool drink and enjoy the feeling of a summer breeze with just a hint of dappled sunlight. For added pleasure, you can decorate the branches of your tree with cotton or hemp bunting and solar festoon lights for when the sun dips.
To make sure you can stay outside and relax for as long as possible, load up a tray from indoors with drinks, sun lotion, a book, and some snacks – and see if you can find the strength to leave the cell phone indoors! Grab a blanket to sit or lie on then choose your perfect place to while away a sunny afternoon.
If you don't have a yard and need to head to the park, take this feeling with you! Pack a bag with your necessary items then take a stroll at a gentle pace to your favorite spot.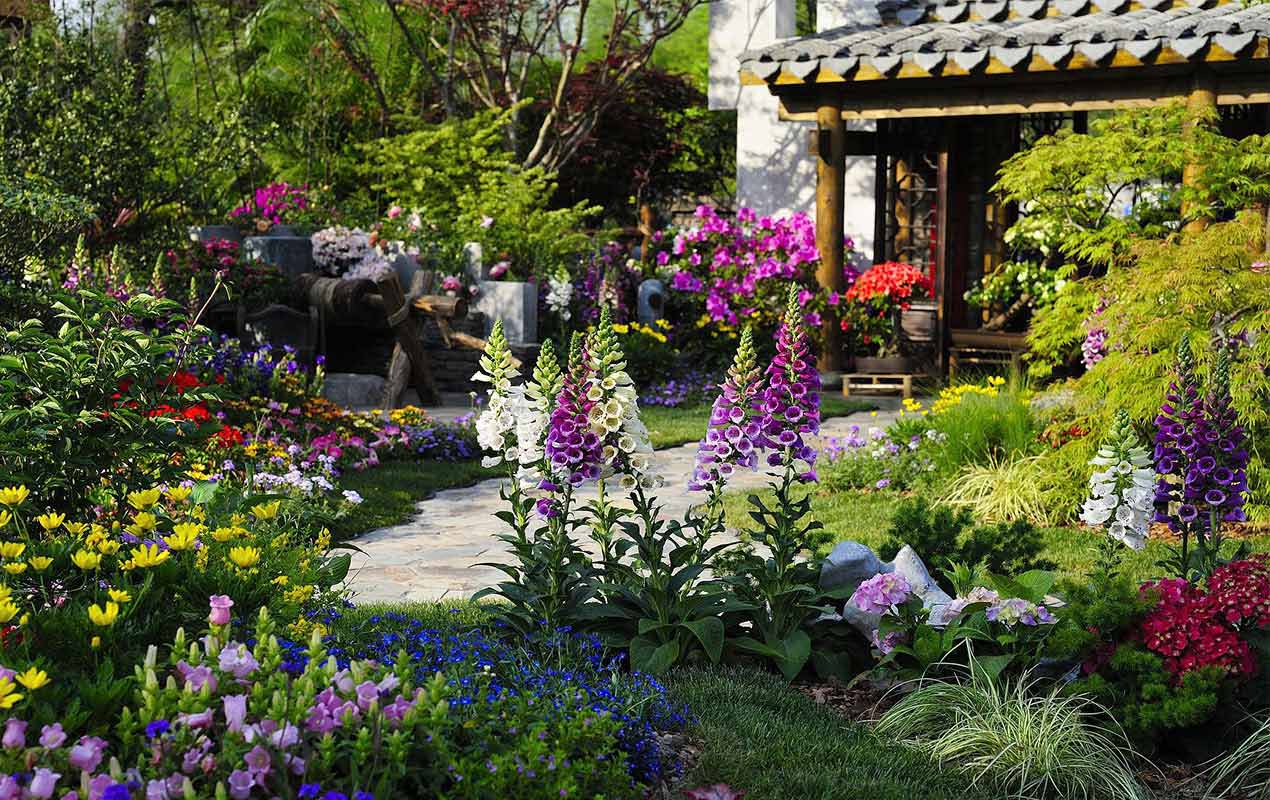 Quick Tip – Plan a Staycation: If you're blessed to live in an area with a nice climate, take advantage of it! Book some time off work and deck out your home for a staycation, enjoying the benefits of a holiday without leaving your hometown.
#2 – Have a Barbecue at Night
How to do hygge in summer? Nature's fairy lights have it all laid out for us – an evening under the stars has to be one of the most glorious things in the world.
Host a dinner party or informal barbecue under a celestial ceiling and you can really get involved in some classic creature comforts. Food, drink, and friends all make us feel safe and content no matter how warm the evening is, and it is even better when everyone helps to cook or brings a hot dish with them for a feeling of ease and togetherness. Add some hygge decor like lanterns, candles, and bunting and you will feel cozy in no time.
Bring out the blankets, firepits, and sweaters to keep you feeling good when the temperature dips.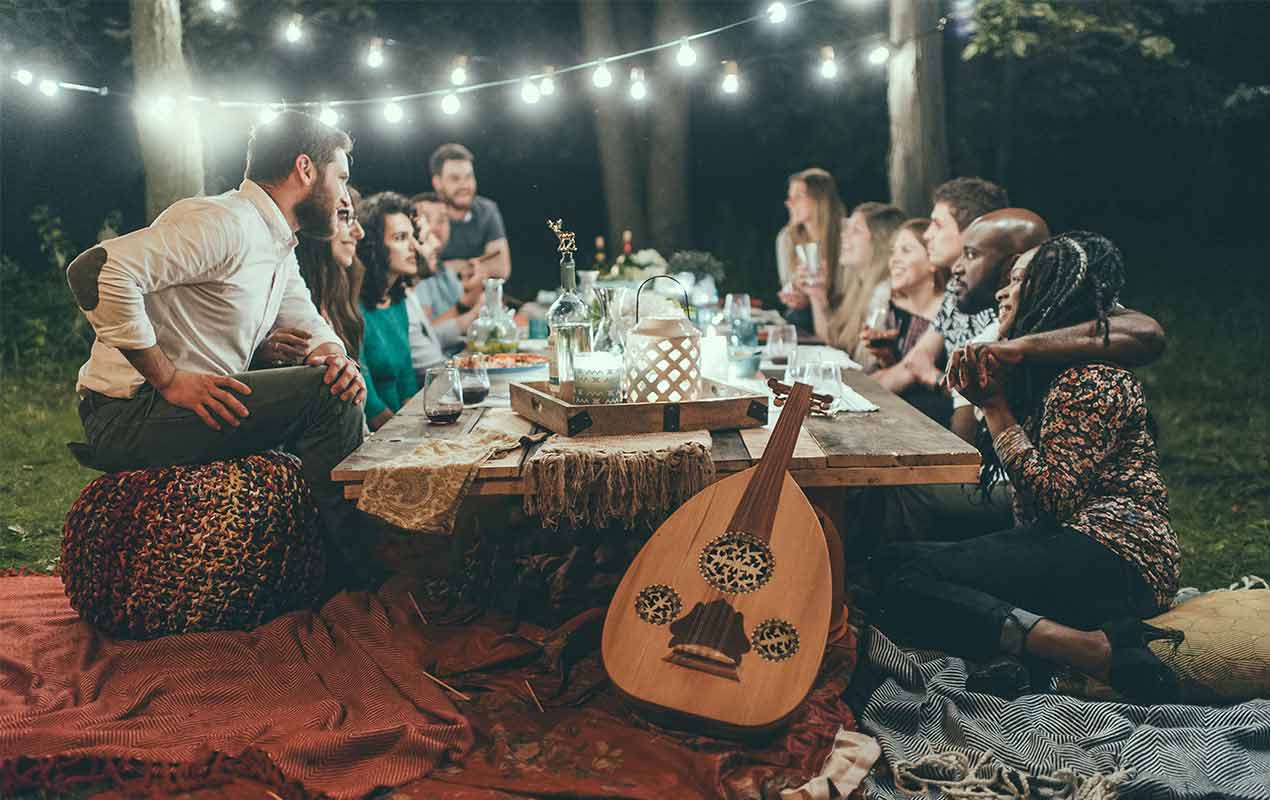 #3 – Get out in Greenery
Getting outdoors in the summer is so important for our health and well-being – it doesn't matter whether that's playing sports with friends, cycling to a beach meet-up, or doing some pruning in our yard. The color green is associated with immediate calm and tranquility, and we like to think that is because, as creatures, we feel free natural amongst leaves, trees, and grass.
For an even more hyggelig feeling, you could join a community garden and work together with like-minded people for a wonderful joint cause. Stop every now and then for a cooling ice tea and some lemon cake and you have yourself a perfect day. There is something very special about being away from our usual routine, the business of a town or city, and the space to breathe.
#4 – Wherever You Go, Get on Your Bike
The Danes have a very specific love affair with their bikes, and we love the fact that they don't feel the need to spend a fortune on their two wheels, as long as it gets them from A to B – and if it can carry a few items too, all the better!
Almost half of Copenhageners bike to and from work or school, but in their downtime these little machines can also get them peacefully to the park, the river, or a friend's house for social interactions. Wind in the hair, food, and drink in the basket, love in the heart. Hygge for any time of year!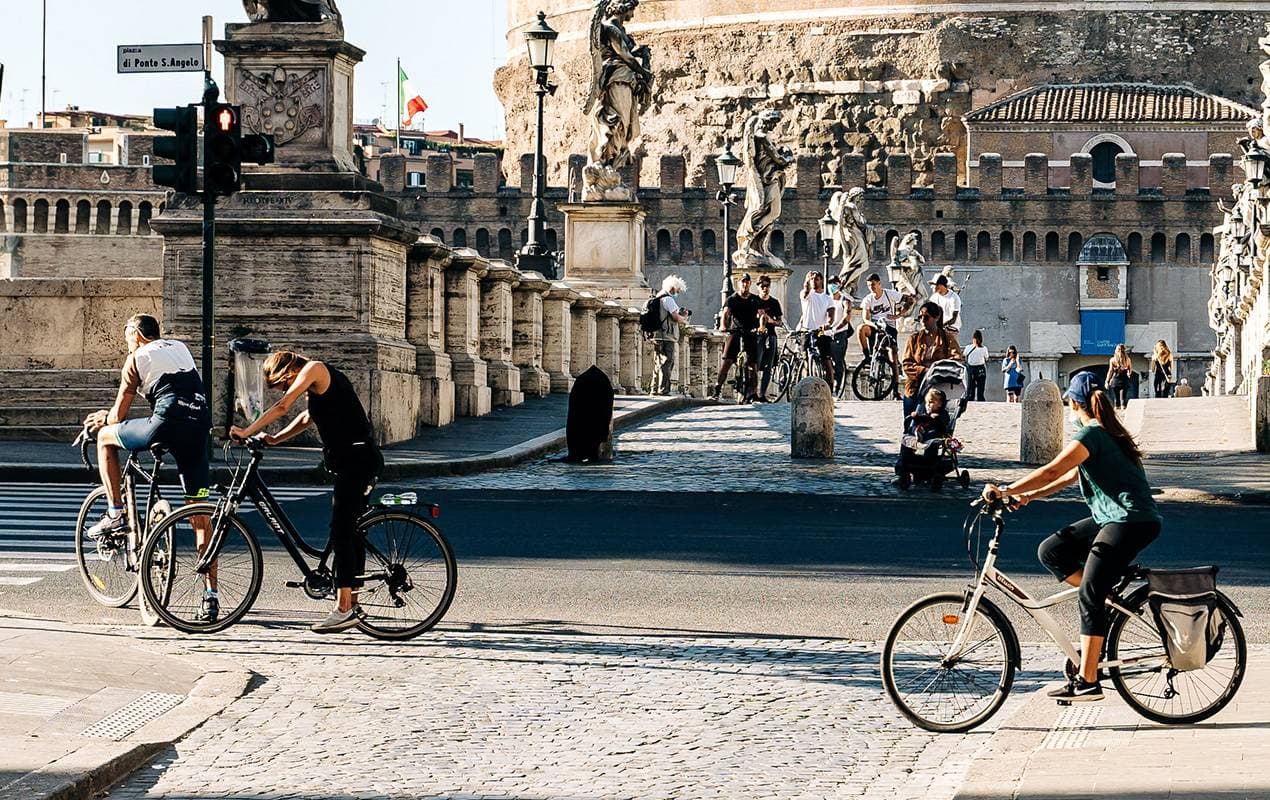 #5 – Have a Picnic at the Beach
Not all of us live near the ocean but if you do, boy, you better be there when the sun is out – do it for those who can't! Pack a picnic or some snacks and a blanket then stroll, bike, or even catch the bus with friends to your nearest seaside spot.
The anticipation of seeing the sea is enough to bring back sun-drenched memories of our childhood (did anyone else have a competition with their family of who could spot the sea first?). If you can have a campfire as your portable outdoor decor, that would be perfect, otherwise enjoy the sounds and smells of the salty ocean and indulge in your favorite summer food and drink.
#6 – Catch the Sunrise or Sunset
There is a certain magic at dawn and dusk all year round, but summertime allows us to get out at these special moments without the worry of freezing or not being able to see any sun because of rain or snow!
Seeing the first peek of the sun behind a hill or watching it slowly dip, shimmering as it hits the horizon is a special thing, and let's face it, not many of us actually take the time to observe this daily treat. So make sure you have some cozy summer outfits and a flask of something delicious to keep you warm, then head outside for this lovely occasion.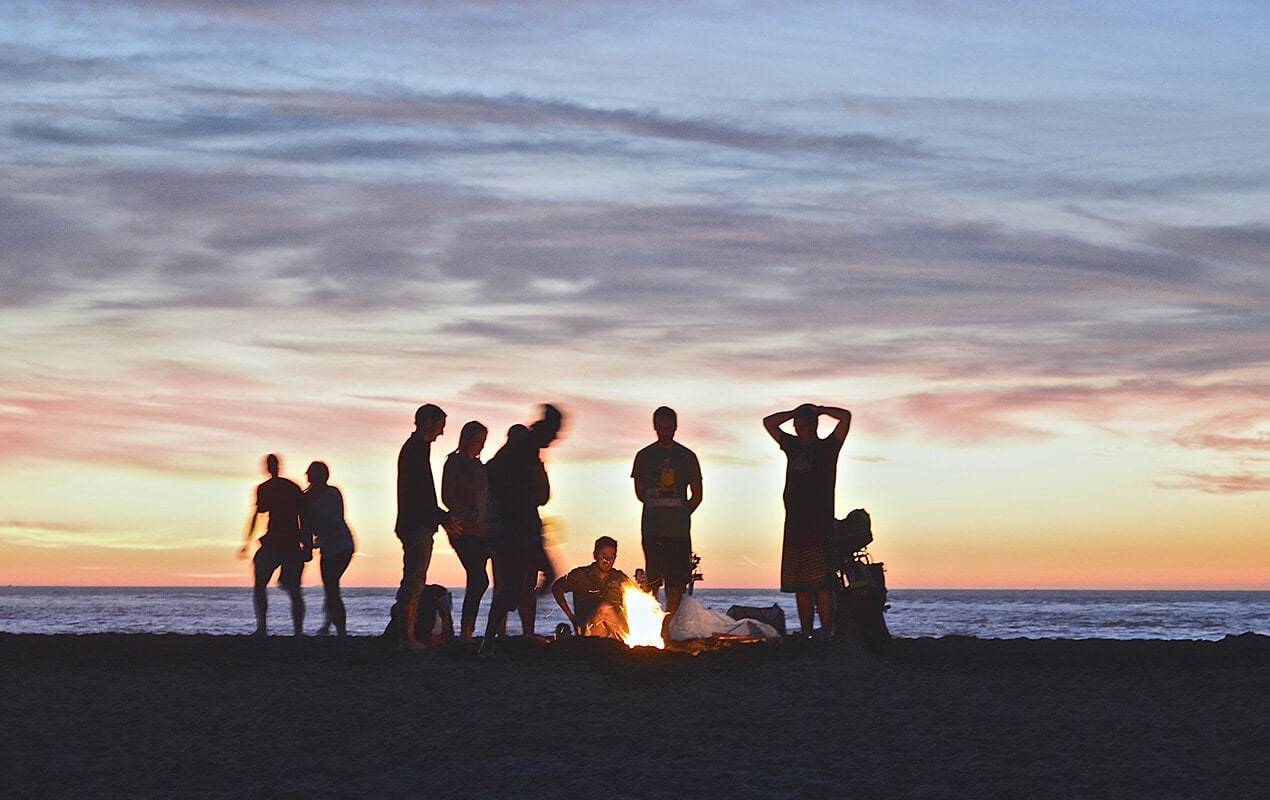 Quick Tip – Company is Important: Summer Hygge is largely about activity, so make sure you have good company to share it with! This can be your family, your friends, or your special someone, but try to create memories with the ones you love.
In the End, Summer Hygge is a Warm Feeling
Hygge is a wonderful thing because it can be applied to almost any situation – not least, summer. So keep the wintry coziness of low light, simple decor to cheer your space, the warmth of fire and food, and the togetherness of sharing moments with friends then take it into any season where you can make memories that will last a lifetime.