Find Your True Colors, Find Your True Style 
First of all, let us be completely clear here: when we say 'add personality' we mean a reflection of your true self: your loves, achievements, favorite things, and decor that mirrors you as an individual. We do not mean personalized home decor where your name has been stamped onto a mass-produced canvas or cushion, with very little love or meaning. The trend for displaying off-the-shelf embellishments that are meaningless or have no function has definitely had its day, as has pure white everything. If nothing else, 2023 is the year of self-expression, of Brand You. 
What Your Decorating Style Says About You
Short answer: everything! If you don't add personality to your home in some way or another, well, it kinda isn't your home. But it's OK, we are here to help your home break out from its cocoon and become a beautiful butterfly! Here are 10 easy tricks and hacks to add personality to your home –  and do it in style. 
#1 Celebrate the Wins
Trophies you should be showing off proudly can be placed on shelves in your office or in a beautiful vintage cabinet in your living room – find other ornaments that complement their colors and shapes if you can. Likewise, academic and training certificates can join a closely grouped set of pictures on your wall, and look great as a contrast with family photos and wall art. Go you!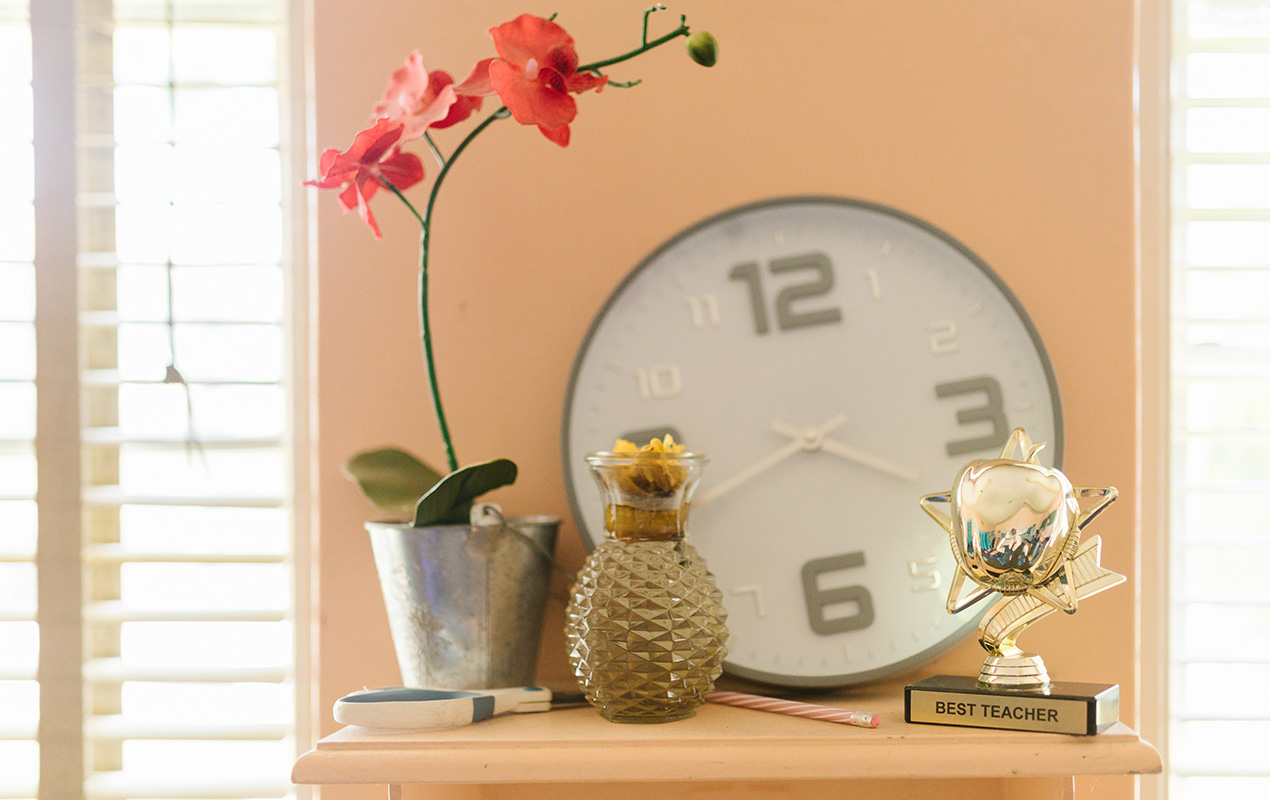 Quick Tip – It's in the Little Things: Little items, such as trophies, achievements, trinkets, photos, and little pieces of sculpture art are a surefire, and effective way to infuse your personality into your home decor plan.
#2 Express Yourself Through Art
If you have always wondered how to choose art for your home then one rule of thumb would be to find colors that complement your room. After that, it is a simple case of finding art that makes you feel great – and don't be afraid to shop around for a while. Finally, make sure you place it somewhere light and bright, where you can always admire it! 
#3 Anything Can Be an Ornament  
Whatever everyday household item you find attractive personally, change up your storage and invest in some open shelving. Then display your favorite pretty jars, canisters, packets, bottles, and cans to add personality with your own belongings – hey, if it was good enough for Andy Warhol..! For a little design definition, break up the aesthetic with some simple pot plants between items.
Quick Tip – Channel Your Favorite Self: We all have our off days, which can sometimes be a lot longer than 24 hours at a time. When chanelling yourself into your interior design, channel the you you enjoy spending the most time with.
#4 Don't Forget the Little Places  
It's the little things that make us who we are, so go crazy and have some fun decorating those tucked away places like your bathroom, inside cupboards and closets, and even the walls behind open shelving. Go bold, bright, and fearless with color and design!  
#5 Sing a Rainbow 
Find your true colors and you will be amazed at how much your home feels so much more 'you'. Interior design colors have moved on from Elephant's Breath and pure white everywhere – but even so, you can always express yourself with color at any time. Colors can even reflect our personality types – for example, did you know that if you like blue you are more likely to be a loyal friend? Finally, if you are a retro diva, a history buff, or a goth at heart, you can tap into those passions to reflect your interests and your true self.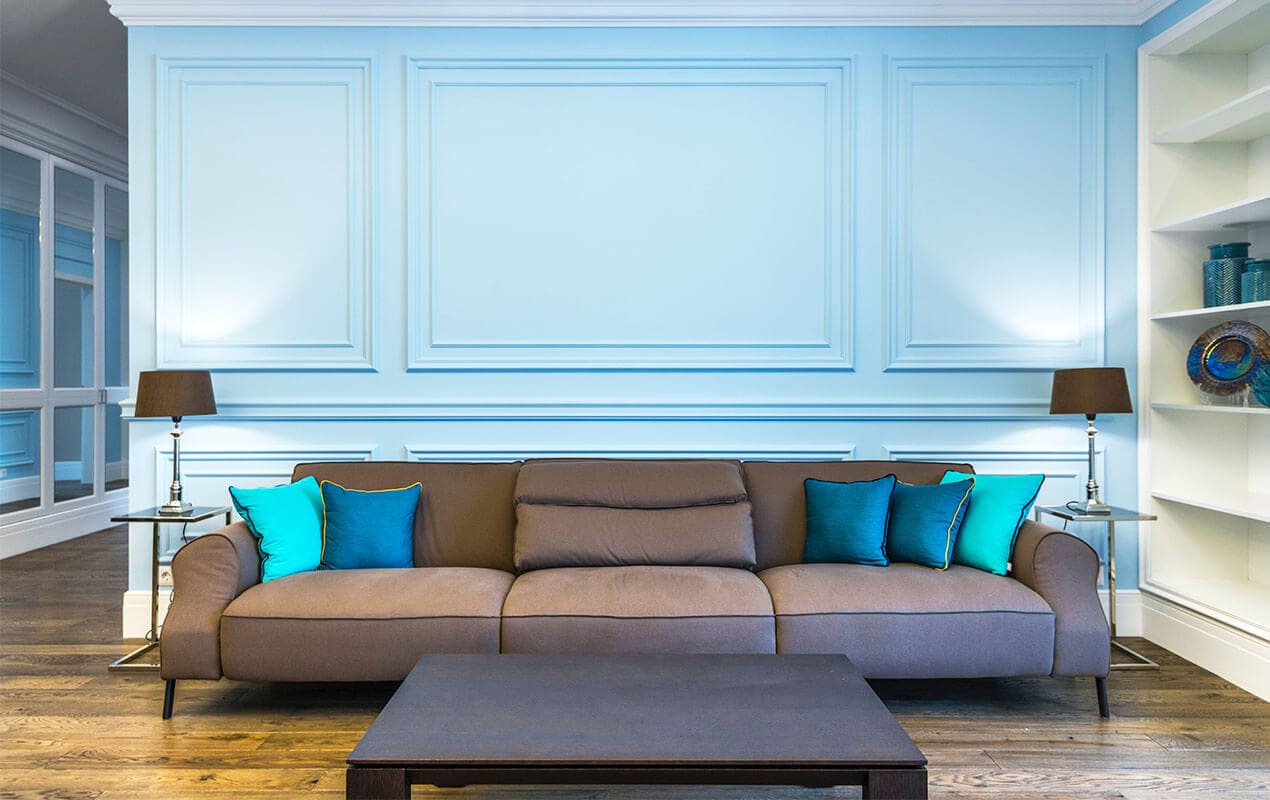 #6 Memories are Made of This 
While it can be great to access hundreds of pictures digitally, there is still something to be said for printing out your snaps and placing them on a shelf or table to remind you of happy times. 
There are plenty of photo printing subscription services that will print out your photos every month, and if you invest in beautiful frames you will love for years to come, you can change up what you display any time you like. After all, memories are the things that truly matter and add personality to the bucketful.
#7 Say it With Flowers
Displaying flowers has to be one of the simplest pleasures in life and it is so easy to do without being an expert in… well, anything! We find that the wilder the flower, the more impact they can make displayed in anything from vases to jars, and from jugs to tall glasses. Pick daisies or sunflowers from your garden and you will feel proud of your little blooms or conversely, if you would love to spend money on beautiful flowers that you adore, then go for it!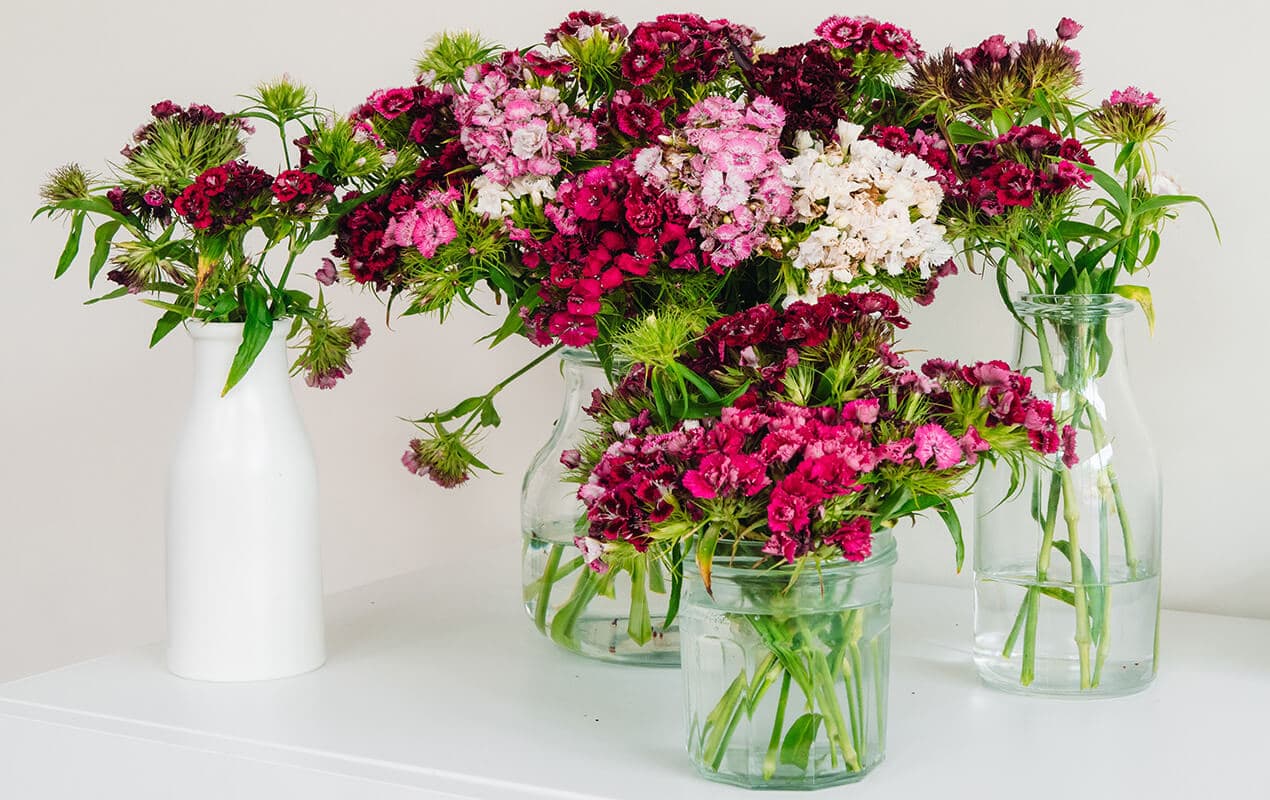 Quick Tip – Let it Evolve: You're always changing, so maybe your home should be too! Just because you landed on a certain piece or style at one point in life, there's nothing wrong with switching it out years, months, or even weeks later.
#8 Change it Up   
It is often the case that an object or piece of furniture can work well for us but may look a little shabby or have a color that you no longer love. Reupholstering, repainting, and upcycling are all wonderful ways to make your pieces work for you just as you want them to. You might find that one small change sparks a ton of other exciting design ideas in the process.
#9 Be A Proud Bookworm 
We believe that if you are a bookworm (big or small) you most certainly can find a place to store your paperback pals, proudly, beautifully, and within easy reach on a rainy day. There are many ways to do this: you could dot the books around amongst other items, mix up the sizes or even place them differently on the shelf for added interest – just don't arrange them in a kooky way if it will drive you crazy next time you want to read one!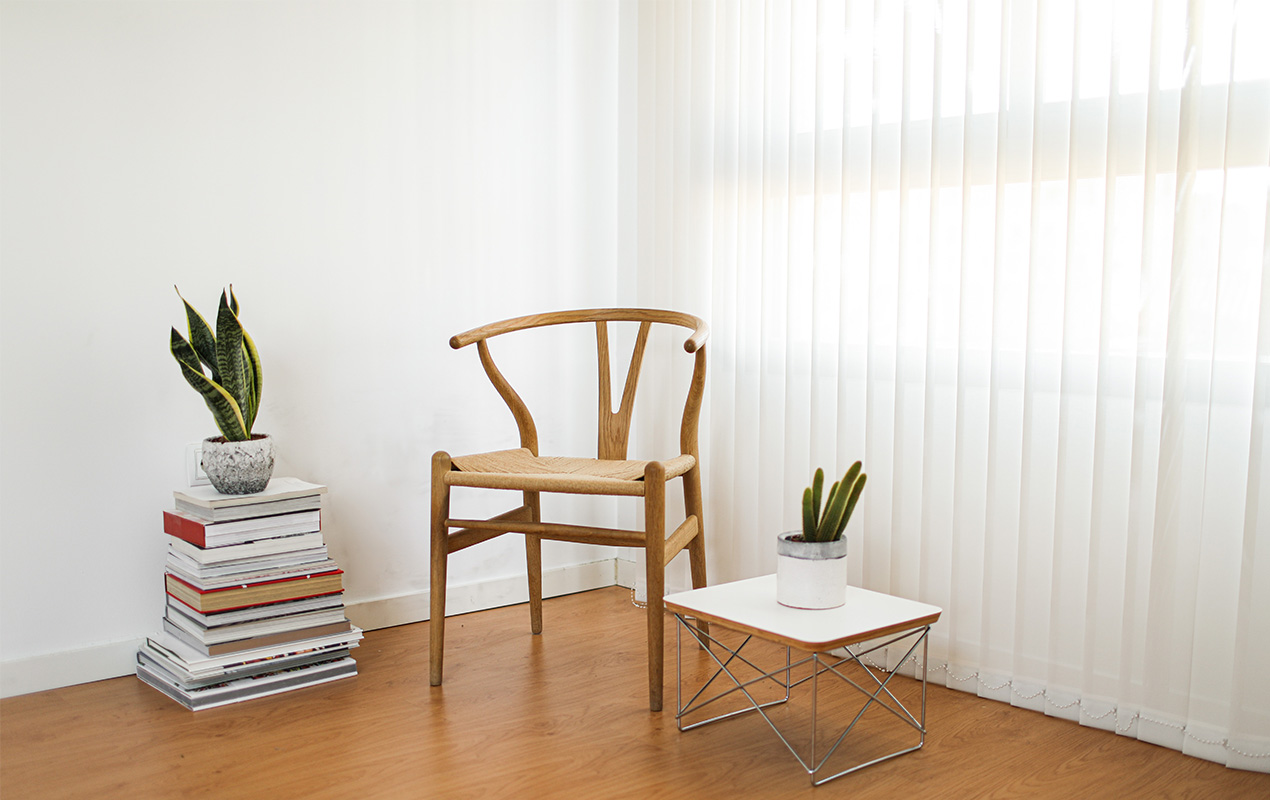 #10 Mismatch is So Chic
So, let's say you have items collected through the years that don't quite match. Time to throw it all out and start again? No! 
If you want to know how to make mismatched furniture look good, start by finding a commonality – for example, if you have mismatched dining chairs, do you have two or three that are the same height, style, or color? If so, you could level things up by having them all the same color or swapping out just the ones of different heights. Sometimes even introducing a little of the same textile to each one can be enough to tie them together nicely! 
You Do You 
In the end, your home is your sanctuary, so why would it reflect anyone else but you? We are lucky enough to live in an era where self-expression and amazing, diverse decor exist at the same time. It's time to look within, then browse for ideas on the many helpful design blogs online so you can go add personality to your home!