Elegant Interiors to Transform Your Home – and Your Life!
Sophisticated home decor can feel difficult to achieve – the expense of high-end furniture and decor plus a busy home life can make it feel nigh on impossible to have an elegant place to live in. But you can make small steps to upgrade your space with these simple, breathtaking interior design secrets. All you need is a few elegant home decor hints, some time to plan, and a lot of enthusiasm!
Crown Moldings
An element of decor so elegant it has the word 'crown' in the name – crown molding is a decorative finishing touch that is sometimes used for capping corners neatly, often seen on interior walls where the walls meet the ceiling. Painting them a contrasting, clean color creates an elegant frame for your whole room.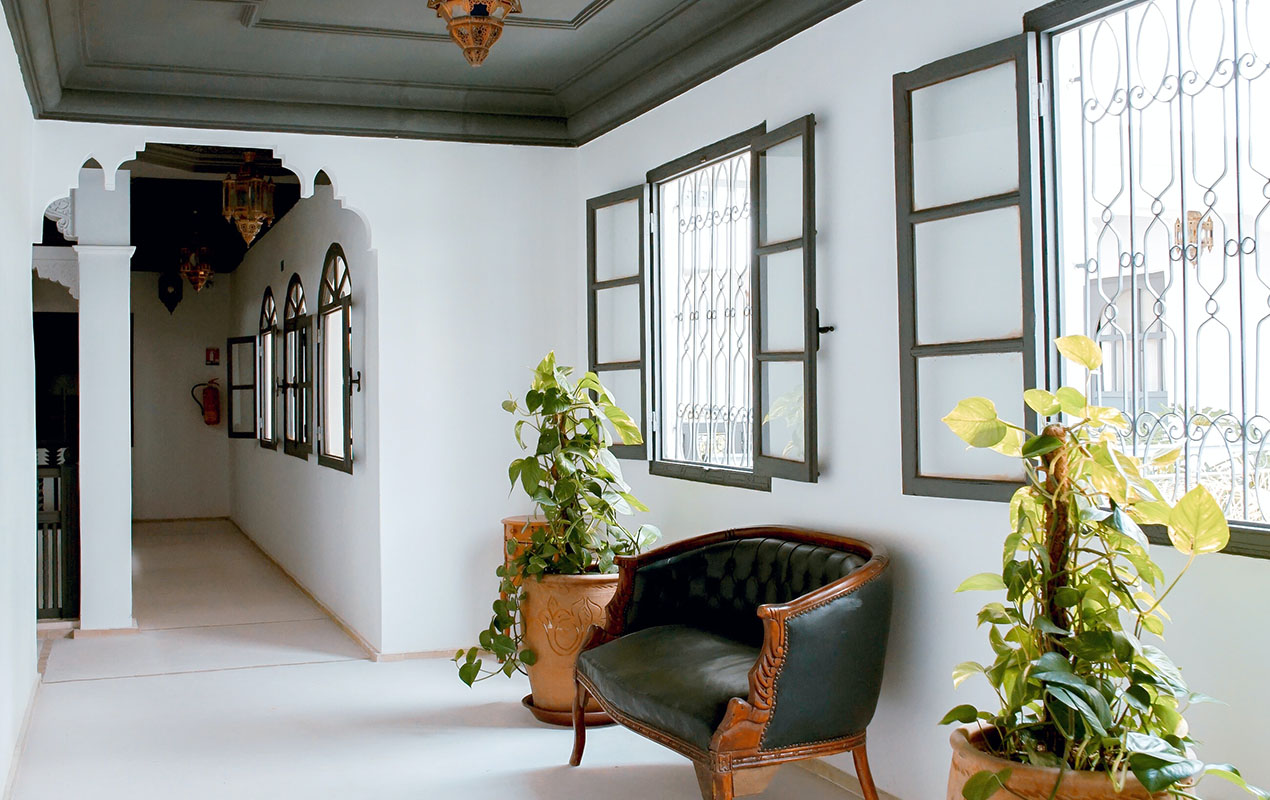 Quick Tip – Include one or two vintage pieces in each room – pick up bargain pieces at thrift stores and flea markets.
Colors Matter
When thinking about your elegant living room wall decor ideas, be sure to place the majority of your emphasis and budget on a high-quality color – it doesn't matter what color you choose, but it is important to select a color that you feel strongly about. And when it comes to the budget, go at least mid-range if you can, as cheaper paints do show themselves easily.
Comfortable Elegance
We are going to get a little bit extra opinionated here and say that we do not see the point of pillows if you only throw one or two pancake-thin ones onto your bed or sofa. When it comes to pillows, the more the better, and make them as plump as marshmallows! Mix up styles so they aren't too matchy-matchy and you will be firmly in our good books!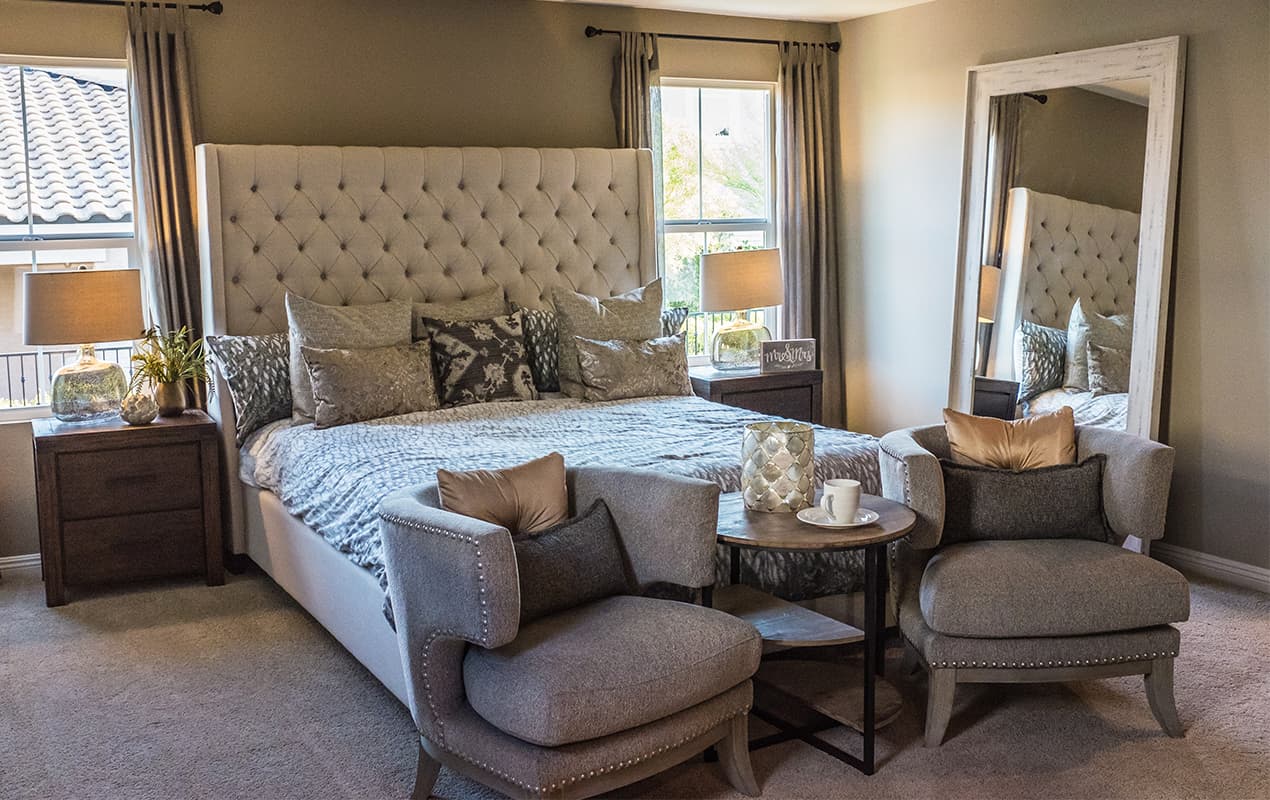 Window Dressing
A bare window may look cool in a model home or an art gallery, but for truly sophisticated home decor, a cozy room is the only way forward. Take one of the best understated, elegant decor ideas and hang extra long, thick curtains that gather at the bottom – and you can use crisp, white wooden blinds as well if you need more privacy. Stunning.
Unusual Accessories
We love quintessential classic contemporary interior design, and one of the easiest ways to upgrade your home is to install new hardware and accessories to your existing bathroom or kitchen. Faucets, rails, handles, and even cabinet doors can be replaced and inject a whole new lease of life into your home.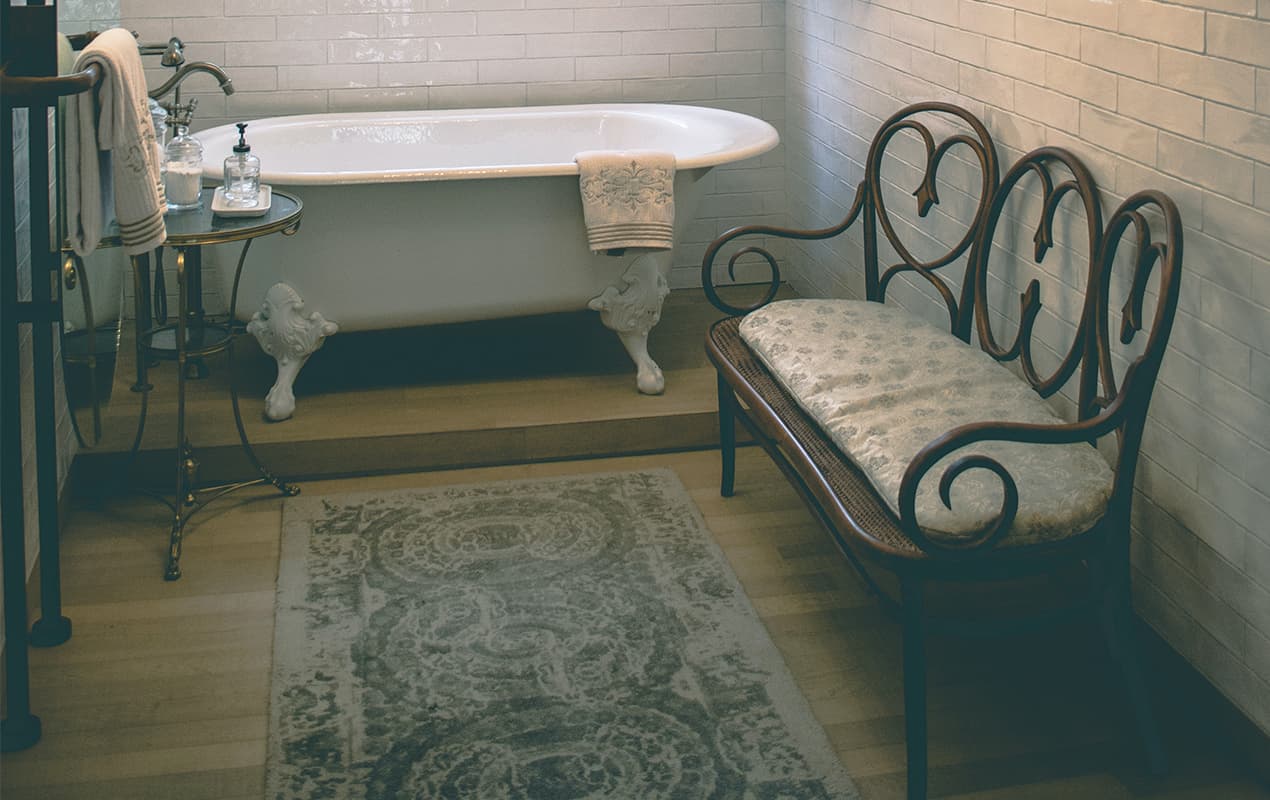 Never Ignore the Walls
We have already mentioned color, and this point is an emphasis on that theme – make your walls do a lot of the room's talking for you. For truly elegant interiors, choose art and mirrors that are larger than life and place them on the floor so that they lean on your walls. Also, do not be afraid of using unusual items like driftwood and even sporting equipment that's important to you!
Wooden Floors
We make this point with caution – because, while carpets and rugs are making a well-deserved comeback, there is not much that says 'classic interior design' than a wooden or parquet floor. Organic materials are and always will be so chic, but do feel free to add a rug for coziness – and make sure your room is toastie with a log burner and well-fitted windows.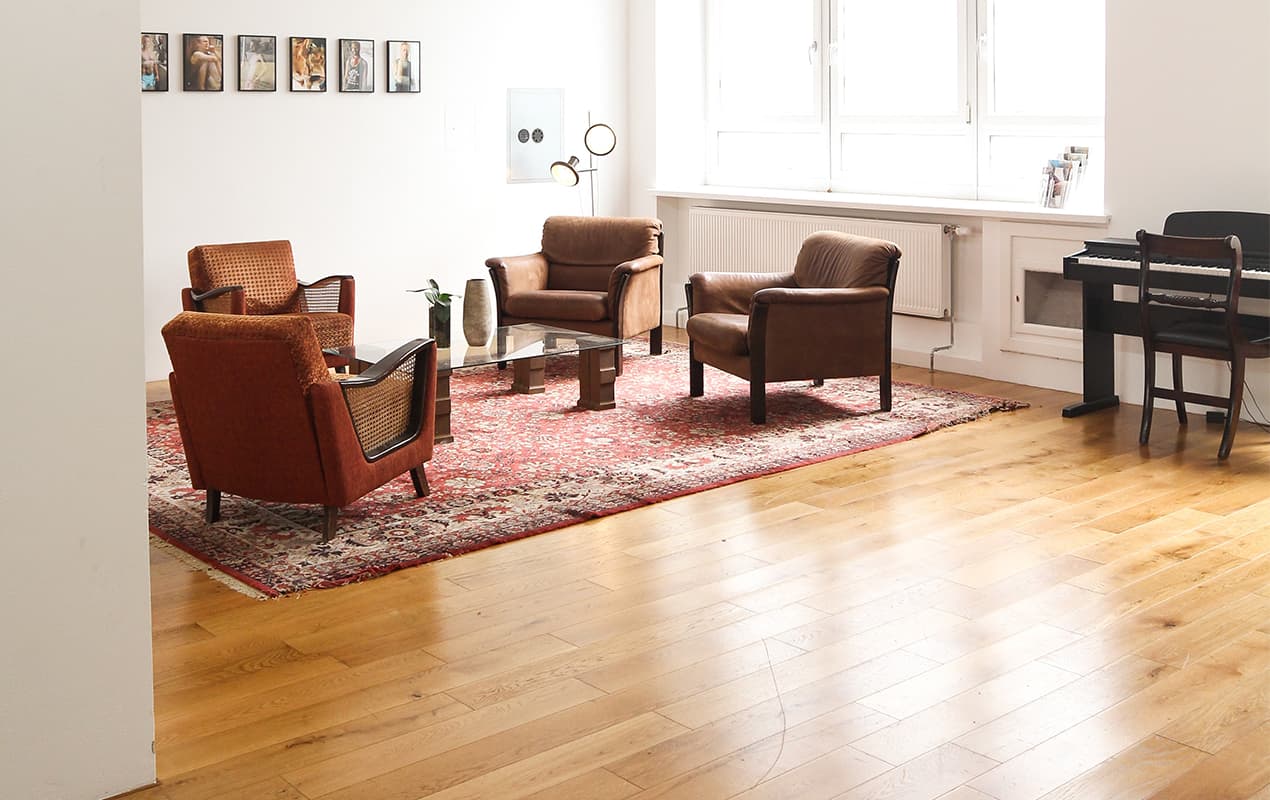 Quick Tip – Whatever color scheme you go for, include rich materials like velvet, suede, and wool to bring a touch of luxury to each room.
No Clutter
Many of us are saying goodbye to minimalism and welcoming in a more snug, homely look – but whatever your style, clutter is never a good idea. When we say 'clutter' we mean objects that have a home elsewhere and don't add anything to the room. So, for elegant home decor, use the 'just right' method of Lagom and have only what you need on display.
The Sky's the Limit
Do you have a high ceiling? You are so lucky! You can have a lot of fun, dressing the space above your head – or a timeless look, why not try some traditional farmhouse decor, with beams decorated with dried flowers from your garden? Or add a huge, statement lighting fixture for a very regal look.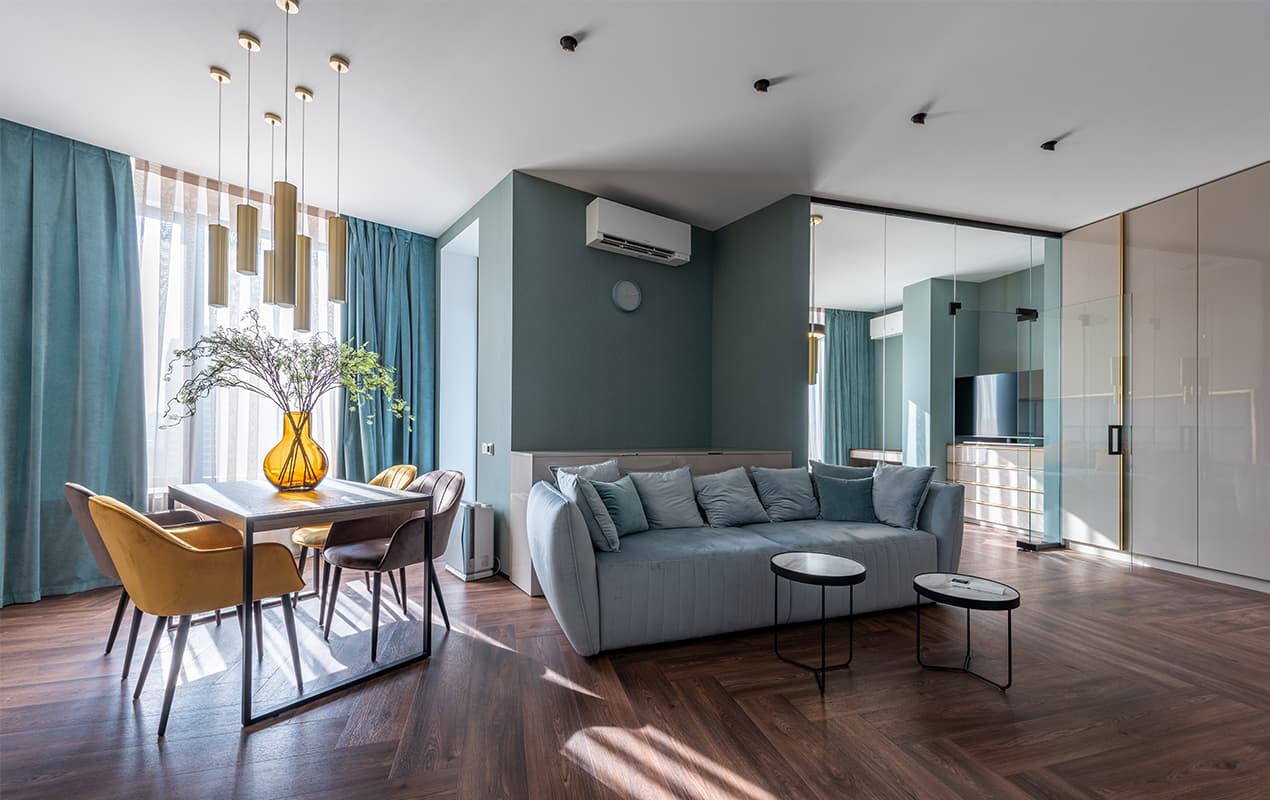 Crisp Trimmings
If you do not have crown moldings in your home, or the idea of introducing them feels too hard, make sure your other edges are dressed instead. Painting window frames and doorways with a coat of fresh paint – white looks great with big colors – will shout 'elegant'!
Confident Colors
Don't be shy – there is always a time for bold shades of paint or really bombastic wallpaper because apart from anything else, it is so much fun! Elegant home decor does not have to be dour and boring – in fact, showing confidence to express confidence in your home is one of the most wonderful hacks we can think of.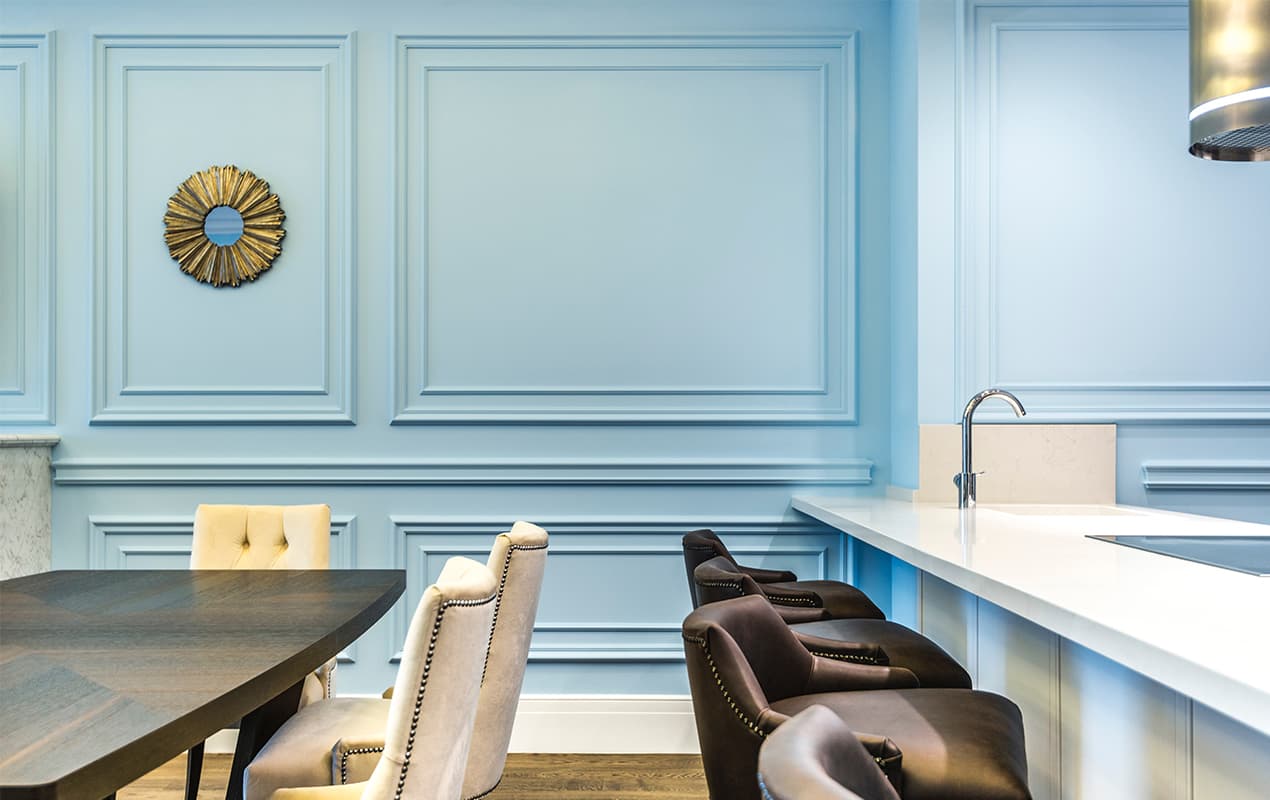 Royal Shades
Dark and dramatic shades are most certainly 'in' right now but certain rich colors have been around for centuries and have been part of the classic interior design trend in many elegant homes. Berry red, navy blue, sunny yellow, and aqua turquoise will look fantastic in almost any room in your home!
Invest in One Classic Piece
Not everything needs to be antiquated when it comes to elegant home decor – find a stand-out piece from any era and build your space around it. Take the mid-century modern classic chair, 'The Shell', which is a three-legged mid-century modern chair introduced in Copenhagen in 1963 – with its simple design and minimalist features, it has endured ever since. We guarantee you will receive 'wows'.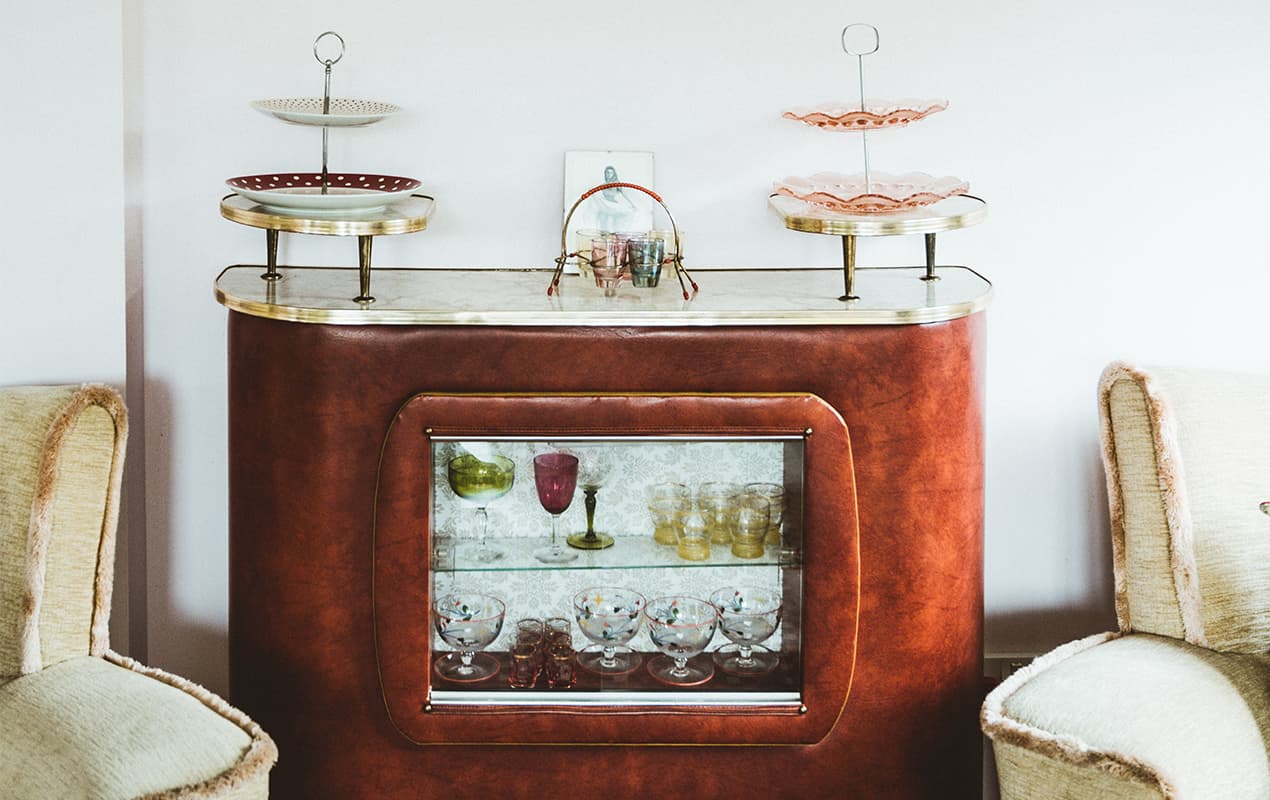 Quick Tip – Avoid the urge to push your furniture up against the walls – allow some space and create your own areas with thoughtful layouts.
To Recap…
Choosing the right colors, avoiding lower-end items, and taking the time to plan each section of your home will bring you joy for years to come. If you need to find more ways of creating modern classic interior design on a budget, there is a lot of help online that will get you started.