Some people like their home to be their sanctuary, a place to relax at the end of a hard day in sweet solitude. But on the other hand, others thrive off the company of guests, be they friends, family, or romantic partners, but for this, you need to have an inviting home. We've put together this guide explaining how to make a home feel welcoming to visitors, with nine surefire tricks covering decor choices, layout, and more. 
Inviting Home Tips #1: Make It Easy to Find a Seat 
This is a simple one that can even be used as a temporary trick for a guest-heavy weekend. When inviting in guests, you need to be prepared for them to be comfortable, so while an abundance of chairs and sofas is always a good idea, it's also important to lay them out in a way that makes it easy for them to be reached. No one wants to take part in an obstacle course when they're coming over for a cocktail party.
Inviting Home Tips #2: Emphasize Natural Light
Make the rooms in your house where you plan to entertain guests the areas that get the most natural light. While a lot of hosting takes place in the evenings, household lunch dates, afternoon coffees, and long weekends with friends can be just as fun and rewarding. Making the most of natural light in the daytime is a great way to increase the sense of space in a room, while it also offers numerous mental and physical health benefits.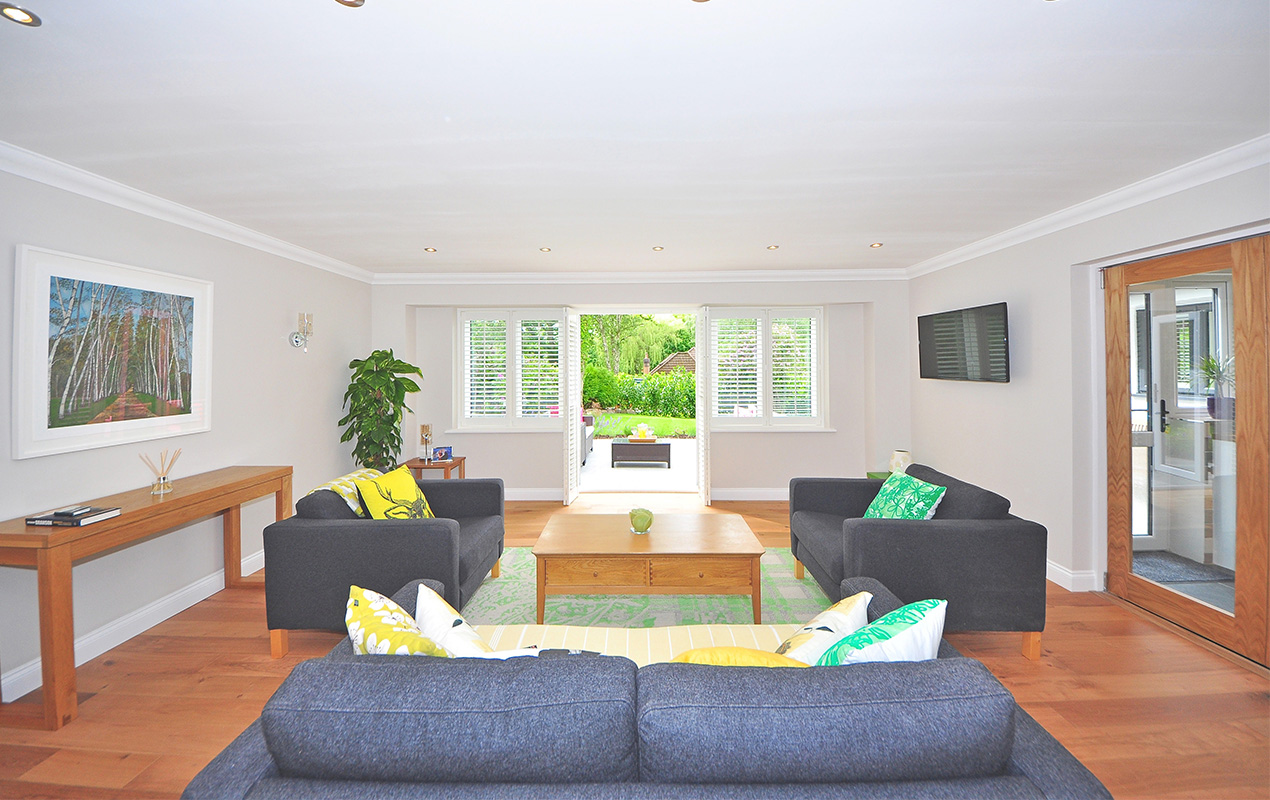 Quick Tip – Have Food, Drink, or Activities Ready: Your home can look the part perfectly, but that can only do so much of the heavy lifting. Make sure you've prepared some refreshments or entertainment before your guests arrive.
Inviting Home Tips #3: Start at The Entryway 
Nothing says welcoming decor like a lovely welcome mat! Having a nice mat for your guests to rub their shoes off when they arrive at your home is a great way to set the tone for a lovely visit, and a nice message on there is a bonus! The same goes for having a nicely painted door with warm and inviting colors and of course, the immediate space after the door is opened. Start strong with a nice tidy entryway to make your guests feel at ease from minute one. 
Inviting Home Tips #4: Embrace Plants!
Biophilic design is all the rage at the moment and for good reason. With many studies supporting the concept that it can greatly improve our physical and mental well-being, it only makes sense that it would make a home feel more inviting to guests and visitors. Bringing a variety of lush greenery into your home will naturally make guests feel a little more at ease, while also curating a lively atmosphere from the jump, just don't crowd your spaces.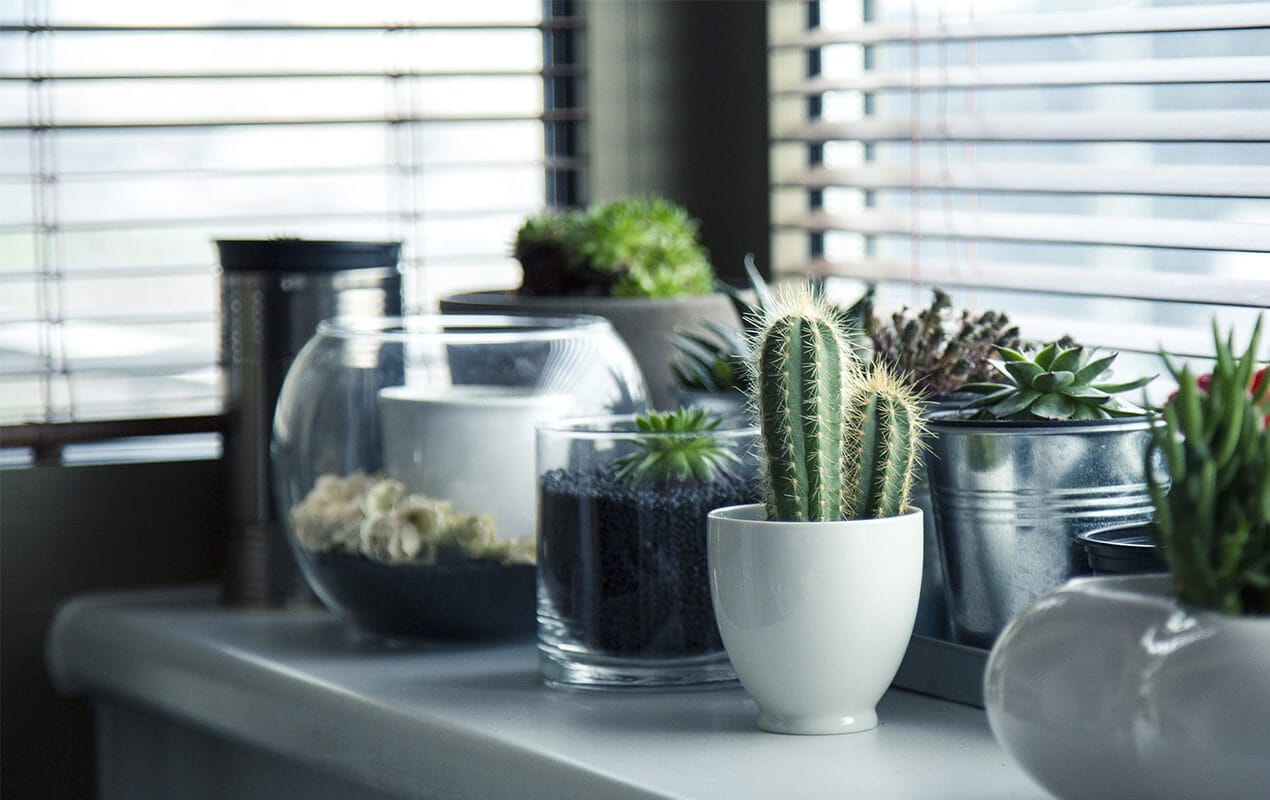 Quick Tip – Choose some Nice Music: Along with comfort, sights, and smells, some nice, easy-listening music is a great way to make someone feel welcome in your home when they come over.
Inviting Home Tips #5: Smells Are Key
This tip demonstrates that welcoming home decor doesn't all have to take the form of furniture, art, or plant life (although certain plants can contribute to it), and that targeting the other senses can also be a great way to put guests in a good headspace. With smells, there are a number of directions you can go in, whether you choose a scented candle, diffuser, or even go all out with the incense sticks. As a bonus tip, pair the smells with some music, to truly activate the senses!
Inviting Home Tips #6: Create a Space for Food/Drinks
However long your friends and family have traveled to see you, the least you can reward them with is some refreshment and a place to enjoy it. This could be a collection of high stools around a kitchen island, a fully-fledged dining set, or a few smartly-placed ottomans around a coffee table, depending on the nature of the visit. Either way, you want your guests to know that you've prepared for their arrival – all more that you need is some food and drinks!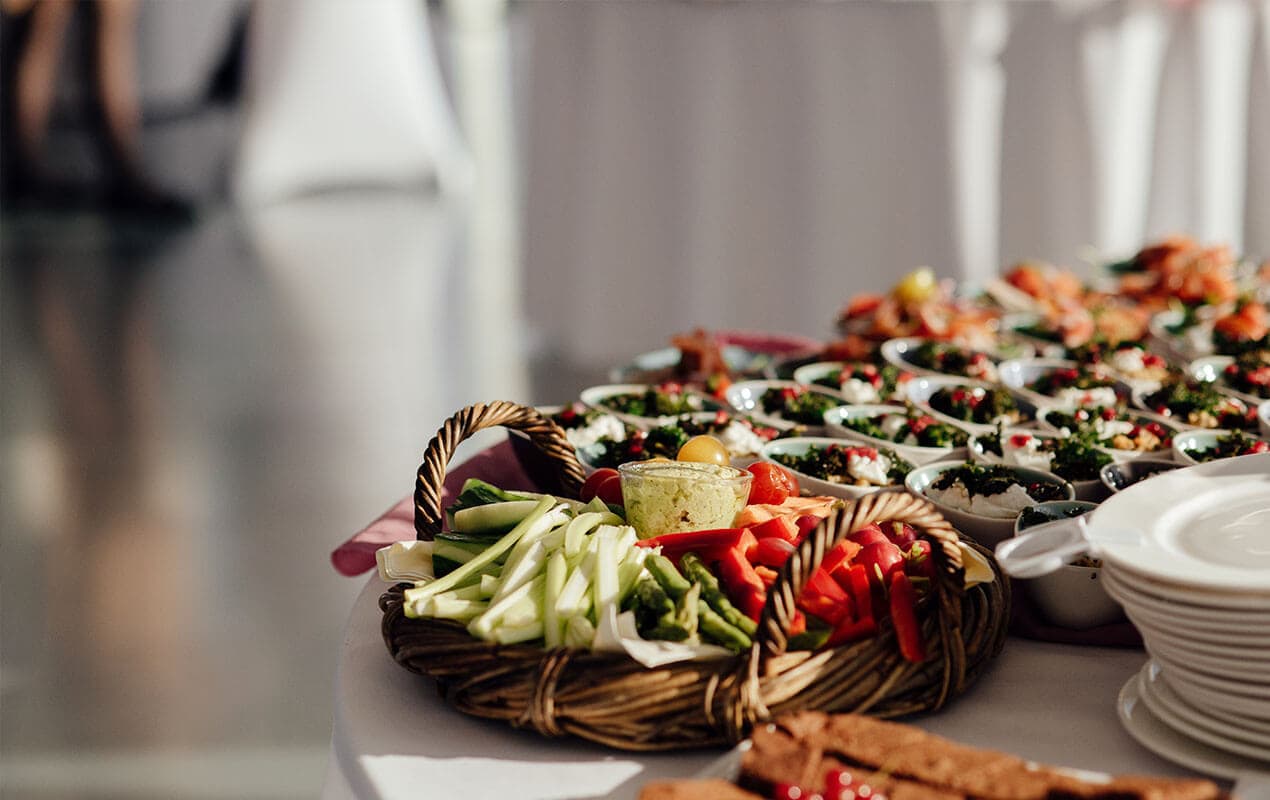 Quick Tip – Make it Your Own: While entertaining and accommodating guests is a great experience, don't make your house too guest-centric. The vast majority of the time it will be hosting only you and your family, so make sure that shows.
Inviting Home Tips #7: Keep Your Home a Comfortable Temperature
That perfect sweet spot of temperature in your home is really hard to find without some human interference, which is why it's a great thing that we have heaters and AC! This is an important part of hosting guests, as too hot or cold of a home will make people feel intrinsically uncomfortable, regardless of how kitschy and cozy your decor is. Keep it warm in the winter and cool it down in the summer, adjusting accordingly as the seasons' pass – simple. 
Inviting Home Tips #8: Tidy Up!
As the old saying goes, tidy house tidy mind! This is the simplest, yet most important tip in the entirety of this list. No one's saying you have to live in a meticulously tidy house all year round, but when company comes over, it's a different story. Get rid of those old newspapers you're never going to read, get your socks off the floor, and for the love of god get your kitchen spotless. A nice tidy space is the least a guest can ask for after making the journey to see you.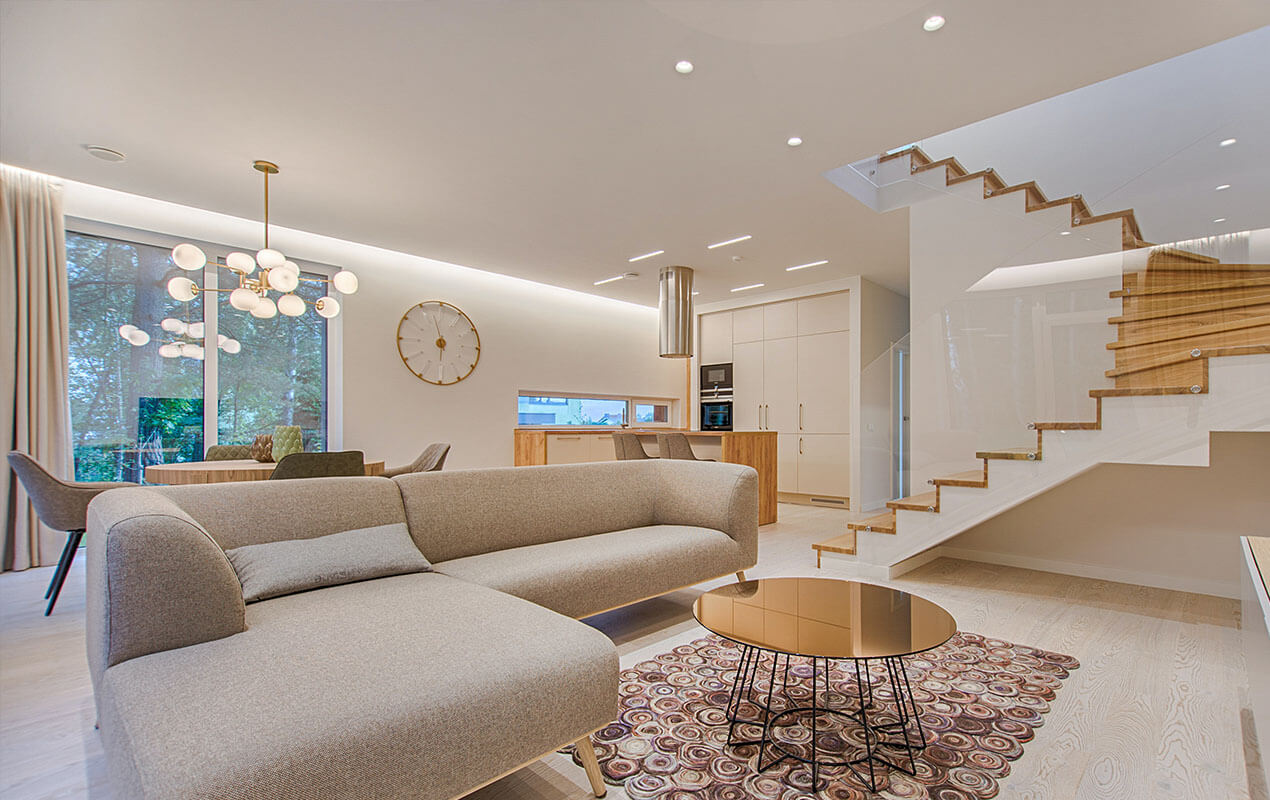 Inviting Home Tips #9: Choose Cozy and Inviting Decor
Hardwood floors can look a little bit bare and harsh, especially with visitors around, as are meticulously clean and minimalistic sofas and chairs. A shaggy throw or rug can really warm up the atmosphere in the living room, as do some nice cushions and pillows. You don't your guests to feel on edge when they enter your house, so opting for slightly less pristine, white furniture is another thing to learn when figuring out how to make a home cozy. 
Final thoughts
Hopefully, you now know just what it takes to make your home an inviting place that feels welcoming to guests whenever they grace you with their visits. Keep things tidy, but not too pristine, bring out the beauty of nature, and always provide plenty of seating options. If you're still stuck for inspiration, visit one of the many great decors and interior design blogs on the internet, click here to start your journey and it may well give you the perfect idea for your next household hosting gig.