Property is expensive. There's no way around it, the prices of homes have been going up and up steadily for years. It has reached the point where a stylish small apartment is the most that many professional adults can really afford to shell out on a mortgage for. But there's nothing wrong with a cozy space as long as it's properly decorated and populated with smart furniture and well-used decorative pieces.
We've put together this article to focus on clever furniture for small spaces, along with decor choices you can make to bring in some decorative elements without overcrowding your home and making a stylish small apartment. Through this blog, you'll find that there's more to saving space than just your run-of-the-mill sofabeds.
Stackable Tables & Chairs
Stackable, space-saving tables and chairs are a great choice for a Stylish small apartment. Sometimes you might want to have guests around, and in these cases, you may need more tables and chairs to hand than you would typically use in your day-to-day life. Crowding a small space with a number of tables and chairs isn't practical, especially if you work from home and need to move around regularly.
Choosing stackable tables and chairs means you can have plenty of seats and surfaces at the ready for when you have company over, without having to take up an excessive amount of floor space. Many of the options in this lane have become very stylish in recent years, meaning that the fully stacked version can also function as a piece of decorative decor.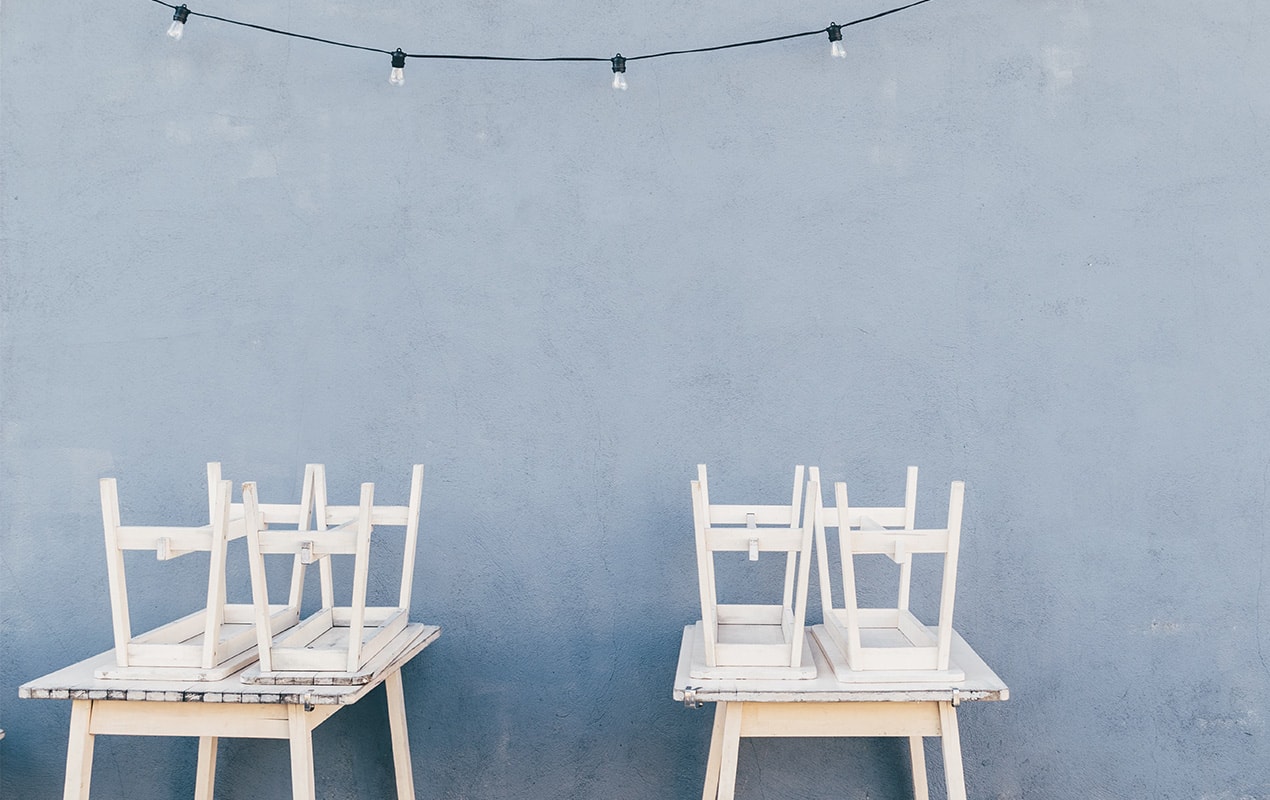 Quick Tip – Don't Overcrowd: The best space-saving tip is simply not overcrowding your space. Of course, these items of furniture can be a great help, but it's just as important to keep the space tidy in general.
Wallbeds / Murphy Beds
The design of most wallbeds includes some form of furniture on or around the exterior of the flipped in bed, ranging from surrounding cupboard spaces, a space-saving sofa, and work-friendly desks. If you're struggling to find the space for a large bed frame in your apartment, a wallbed or Murphy Bed might be exactly what you need.
The wallbed is a simple but effective way to make good use of space in a smaller apartment, often offering you two valuable pieces of furniture in one. Wallbeds flip up into the wall, either vertically or horizontally, creating more space in the daytime when they're not in use.
Disguised Storage Solutions
Multifunctional and transformable furniture is a theme in this blog because it offers you solutions to multiple problems in singular packages. Hidden and disguised storage furniture is a great example of this concept, offering you spaces to keep your belongings while simultaneously functioning in other ways. Storage stools, headboard hideaways, and concealing kitchen columns are all great examples of how the internal space within furniture can be used for the sake of saving space in your home. These solutions are practical and handy, while also adding a fun, almost secret-agent level of modernity to your home.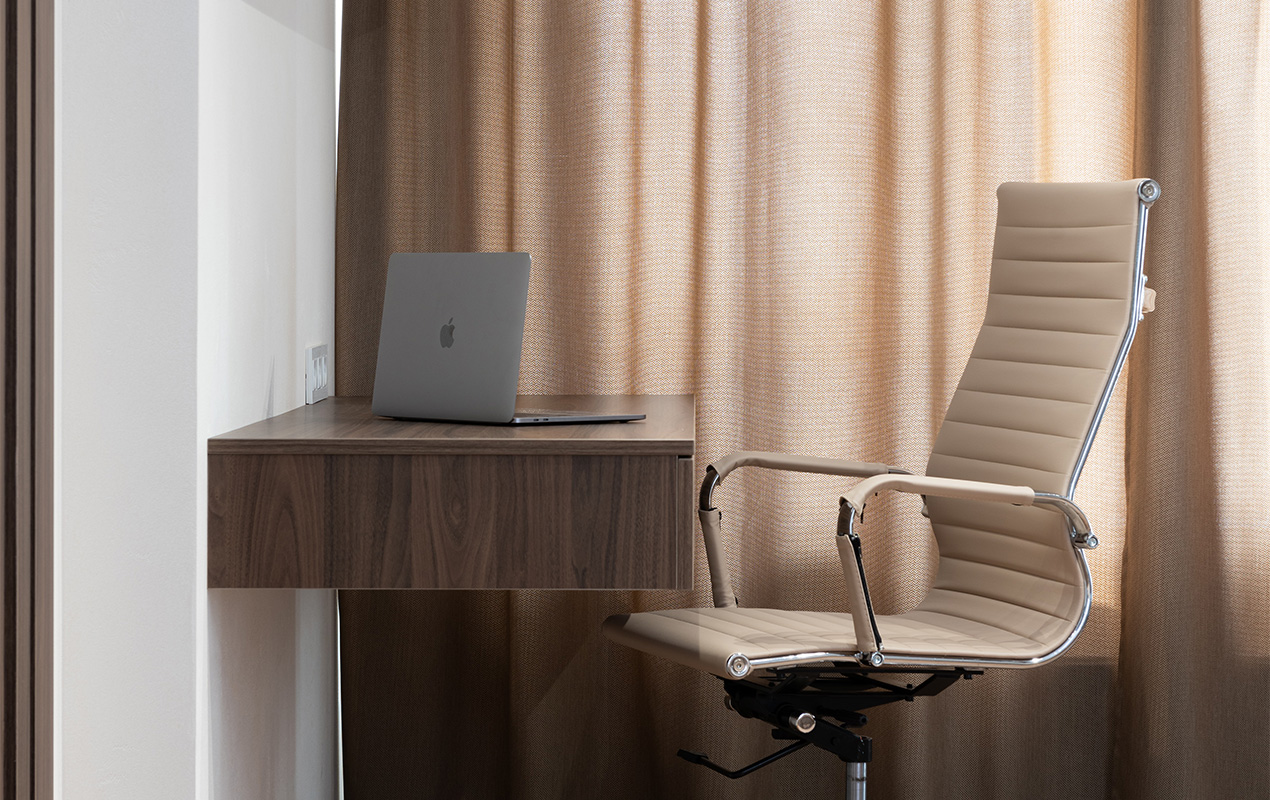 Quick Tip – Style and Function: Just because you're choosing items that are space-saving and practical, you should still make an effort to maintain a consistent visual style. It might take a little more digging, but it will pay off.
Floating / Wall-Mounted Desks
With more and more people working from home, a desk has never been more of an essential piece of furniture. However, desks can take up a lot of valuable room, especially in smaller studio flats and apartments, which is what makes a wall-mounted or floating desk such a smart option for the modern professional.
These desks can come in a variety of shapes and sizes, but much like other elements of the list, choosing a multifunctional option is the best way to secure a good bang for your buck. The Haotian Floating Desk is a great choice, as it offers a stylish piece of decorative decor, whilst also functioning as something of a shelving unit, while the FJU Foldable Desk from Living Divani doubles as a magazine rack.
Corner Shelves
If you're living in an open-plan or studio flat, there may not be an abundance of walls for you to set a bookshelf up against, but that doesn't mean they have to be stacked on your bedroom floor. There are a number of corner shelves that you can install into your home these days, often utilizing clever geometrical patterns to create a safe space for your favorite stories to sit on.
The 5-Tier Shelf from Greenco is a great example of how a corner shelf can operate as a stunning piece of functional, yet decorative home decor, that also helps to save you space. While this one requires installation into the wall, there are also plenty of floor-bound options available.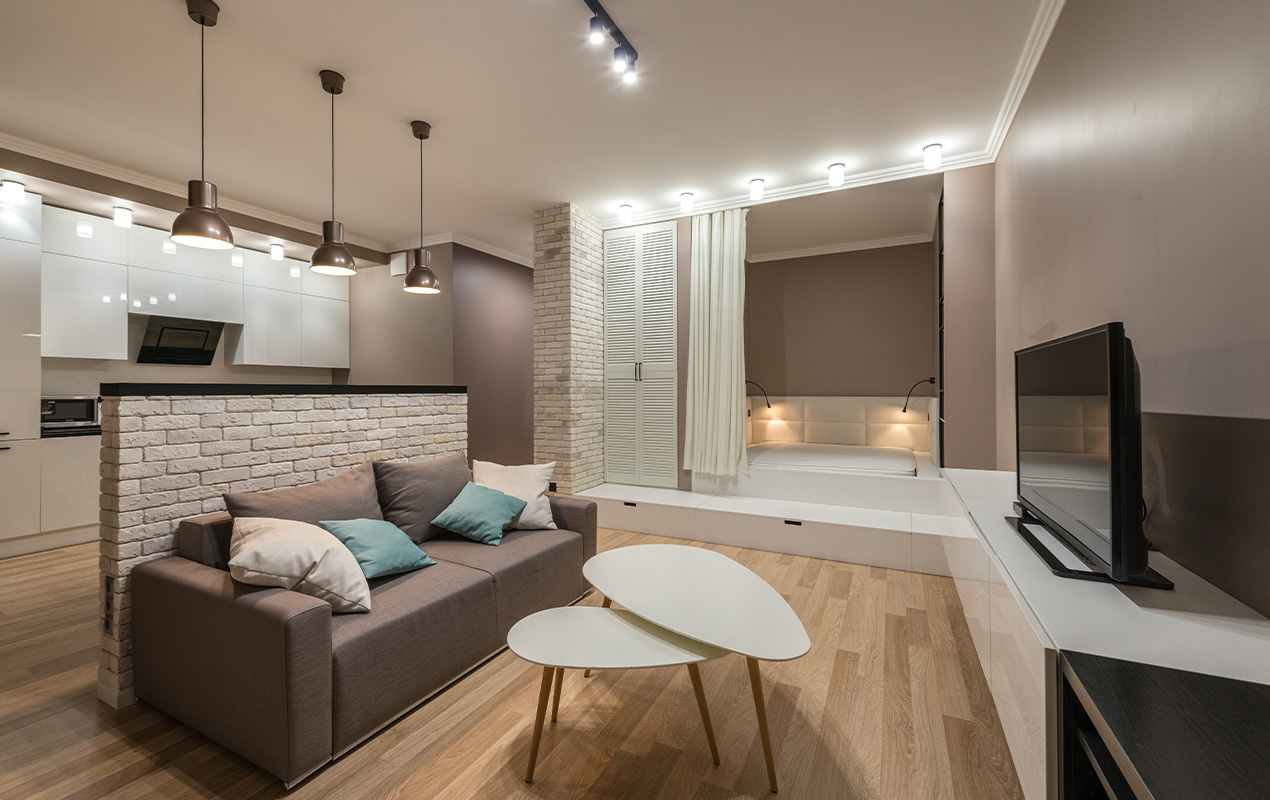 Quick Tip – Don't Be Afraid to Throw Away: If your struggling for space, consider the items that you need and the ones that you have no use for. Throwing things away is hard, but it opens up the door to new possibilities.
Extendable Tables
A dining table might be great for a dinner party, but when in your everyday life a larger table in a small apartment can be more of an inconvenience than anything else. Choosing the clever furniture design choice of an extendable table is a great way to save yourself space when you need it, while also retaining options for when company comes over.
There are dropping tables, in which a side can fold down, leaving you with a perfect little breakfast bar for your morning coffee and granola. You can also get tables that pull apart to reveal internal portions of woodwork, growing as a surface overall, suiting whatever purpose you need at the time.
What Now?
Now that you've got the inspiration with some great compact furniture examples and decor concepts, it's time to start decking out your flat! Follow any of the links in this article to see the pieces described themselves, while you can also explore the brands to see if anything else takes your fancy. Along with this, look at various furniture websites and catalogs to get a true feel for a range, as you could come across some great gems in the realms of space-saving and stylish furniture and decor, to make your apartment feel more like a home than ever. Enjoy your decoration!