Renting a property is all that most people can hope for in today's housing market, with prices higher than ever and growing. But, just because you don't own a home doesn't mean that you can't still make it your own. Decorating rental apartments can be a bit of a sketchy area, as you may not know the extent to which you can change things around, especially if the place came with furnishings when you moved in.
We've put together this rental decorating blog, to give you the right idea about the extent to which decorating rental property can go. 
Bring in the Plants
Houseplants are a great way to decorate a rental property, bringing in a touch of your own personality and sensibilities, while also adding some biophilic appeal. Part of the appeal of bringing in potted plants is that all they need is a place to sit, with some sunlight and access to water, with no need to make any structural changes to the property at all. If you maintain them well enough, you can easily take plants with you between properties with minimal effort. Maintain your reputation as a plant parent, while also bringing some fresh oxygen and a gorgeous natural touch to your rental flat.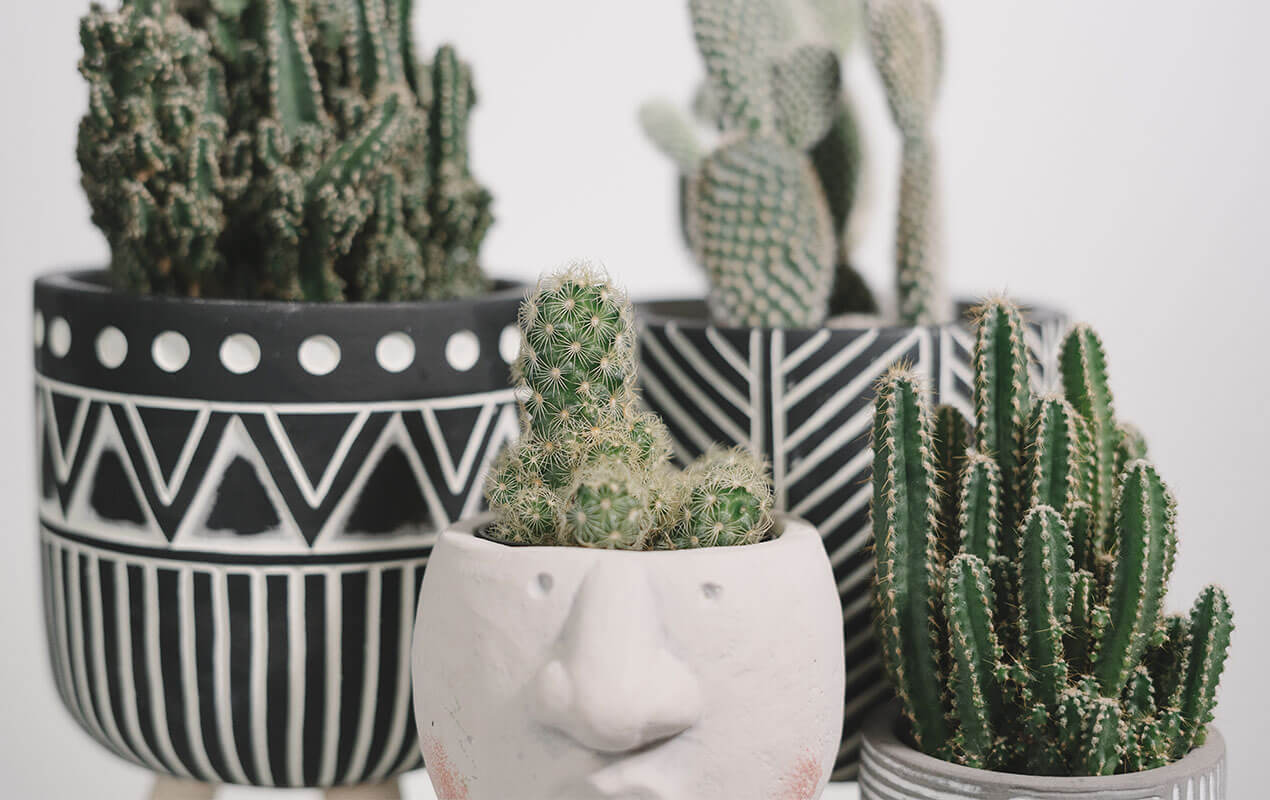 Quick Tip – Lean Less Permanent: It's near-impossible to make permanent changes in a rental property, so go for smaller changes and pieces that you can take with you when your tenancy runs its course.
Soft Furnishings
Soft furnishings cover things like pillows, cushions, curtains, rugs, and throws. These are non-permanent elements that are one of the easiest options when it comes to rental DIY decorating, as they're often cheap, lightweight, easily transportable if and when you need to move out. If your flat came with a substandard sofa, spruce it up with some cushions that really represent your taste. If the living room floor is looking a little barren and depressing, get a statement throw or rug on there to bring it back to life. Soft furnishings and decor options are a simple and surefire way to get some valuable decorating done in a rental property. 
Light Fixtures
If you're struggling to find inspiration for rental living room ideas, think about lights and lamps. A nice light fixture in a room can introduce a lot of personality, without having to be directly installed into the home's mains. There are plenty of exciting, artistic floor lamps on the market that are great for bringing some light to the darker corners of rooms, while dresser and tabletop lamps can also come with stunning designs that are great for an added touch of expression in your home.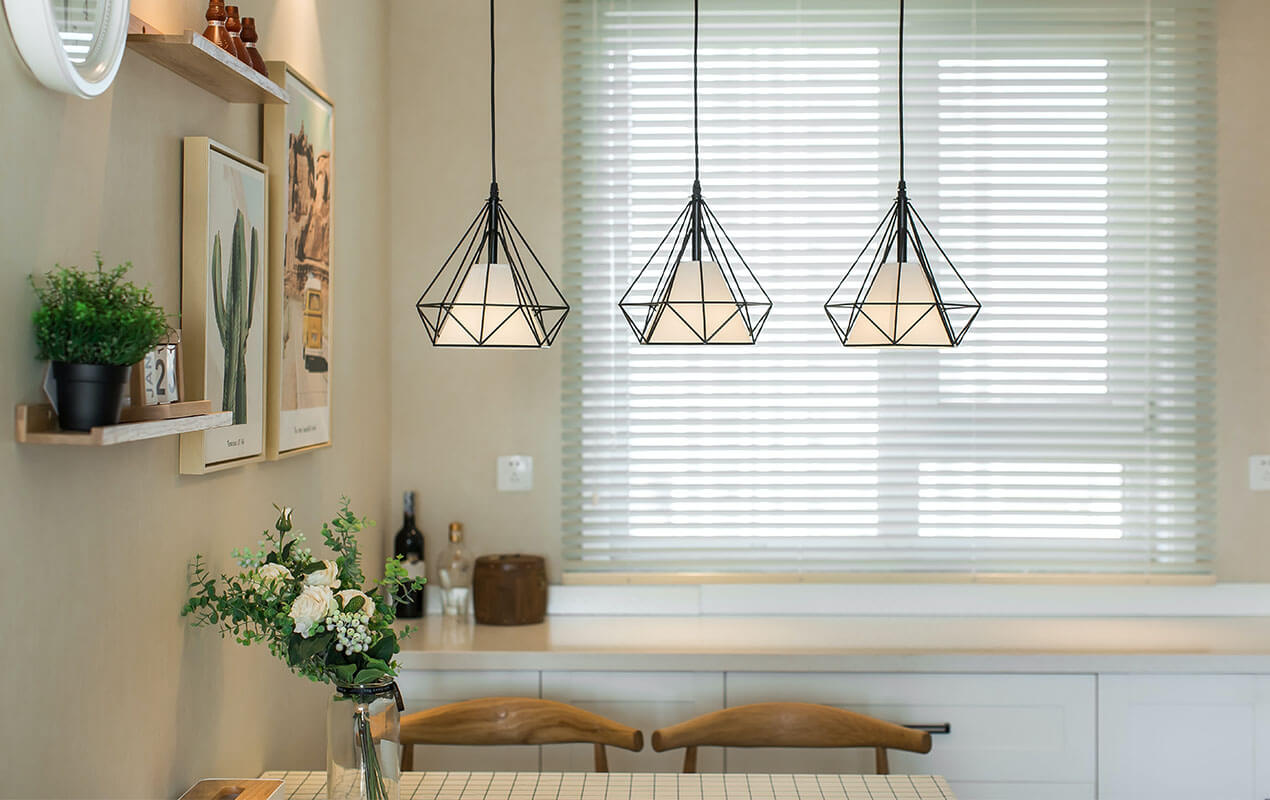 Quick Tip – Create a Dialogue With Your Landlord: It's vital that you keep an open channel of communication with your landlord. This way there will be no confusion about the degree to which you can decorate.
Art and Photos
This is a perfect way to showcase yourself across a rental property. Most flats, apartments, and rental houses will have plenty of hanging hooks on the walls, which you can populate with framed paintings, photos, and canvases to express your taste and tell the story of you somewhat. Doing this will also help to make your rented property feel more like a home that belongs to you, as you'll have the company of faces and artwork that you love on a day-to-day basis. 
Give the Walls a Paint Job
Now, this option isn't a sure thing, but if you have a good relationship with your landlord and have been living in a property for some time, there's a good chance they'll let you give the walls a fresh coat of paint. Something as simple as a color scheme can really impact our mental experience of a property, so switching that color scheme up can very literally give us a new lease on life. Of course, make sure that you get the go-ahead from the property owner, but realistically they shouldn't have an issue with it, seeing as they're essentially getting some maintenance work done free of charge. Another option in this vein is removable wallpaper, a less permanent way to reinvigorate your walls.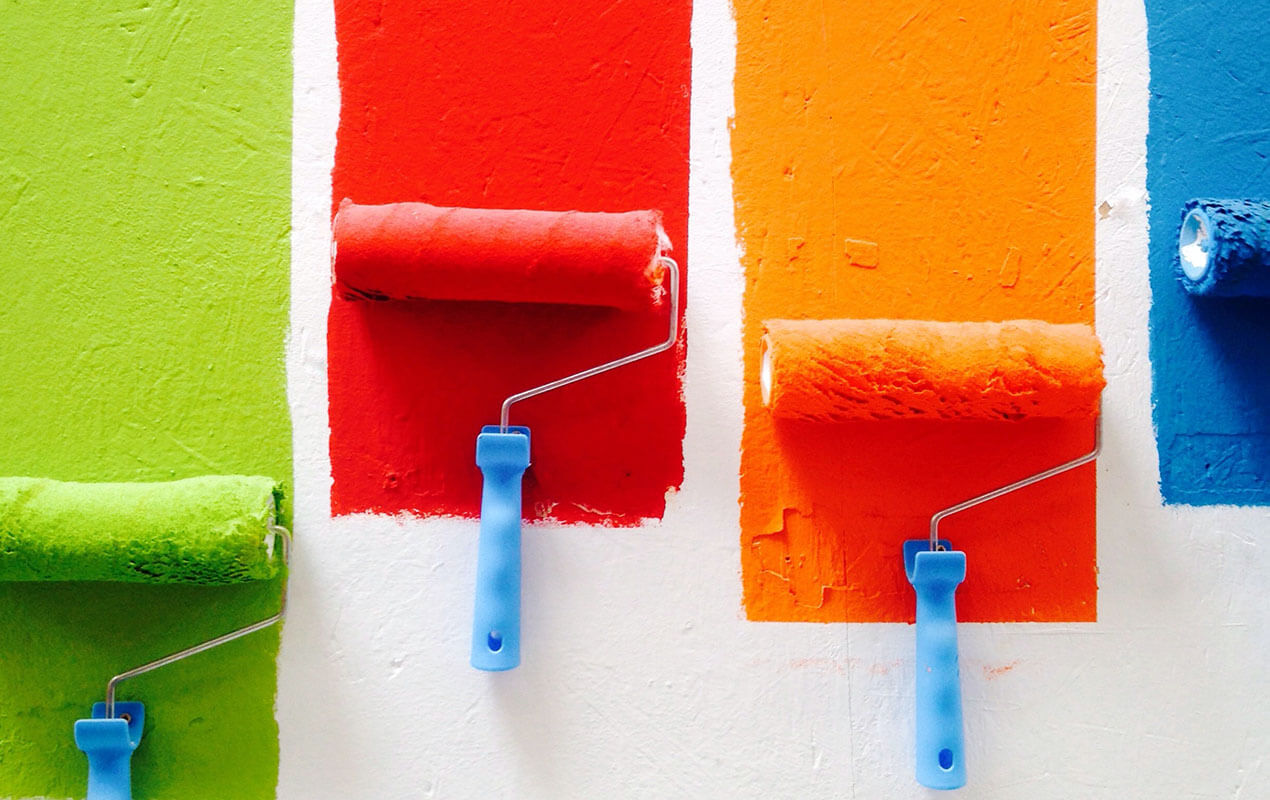 Stylish Storage
Even if your rental flat comes with some furniture, it's likely that things like wash baskets and living room storage pieces won't be included in the deal. This offers you an area where you can indulge in and express your style, without taking up too much room, and even saving space with your belongings. There are lots of stunning woven basket options on the market these days, utilizing wicker, rope, and other fabrics, that can bring an invitingly rustic appeal to the rooms that they sit in. 
Lightweight Multifunction Furniture
Bring in things that do more than the outside implies, and make sure that it's light and compact enough to be moved out when it needs to be. Storage stools, nesting tables and chairs, and other multifunctional items provide you with extra degrees of value in the things that you choose to bring into a rental property. You're essentially getting extra items in one package with multifunctional furniture, meaning you have more opportunity to decorate and furnish in your own style in a more organized manner.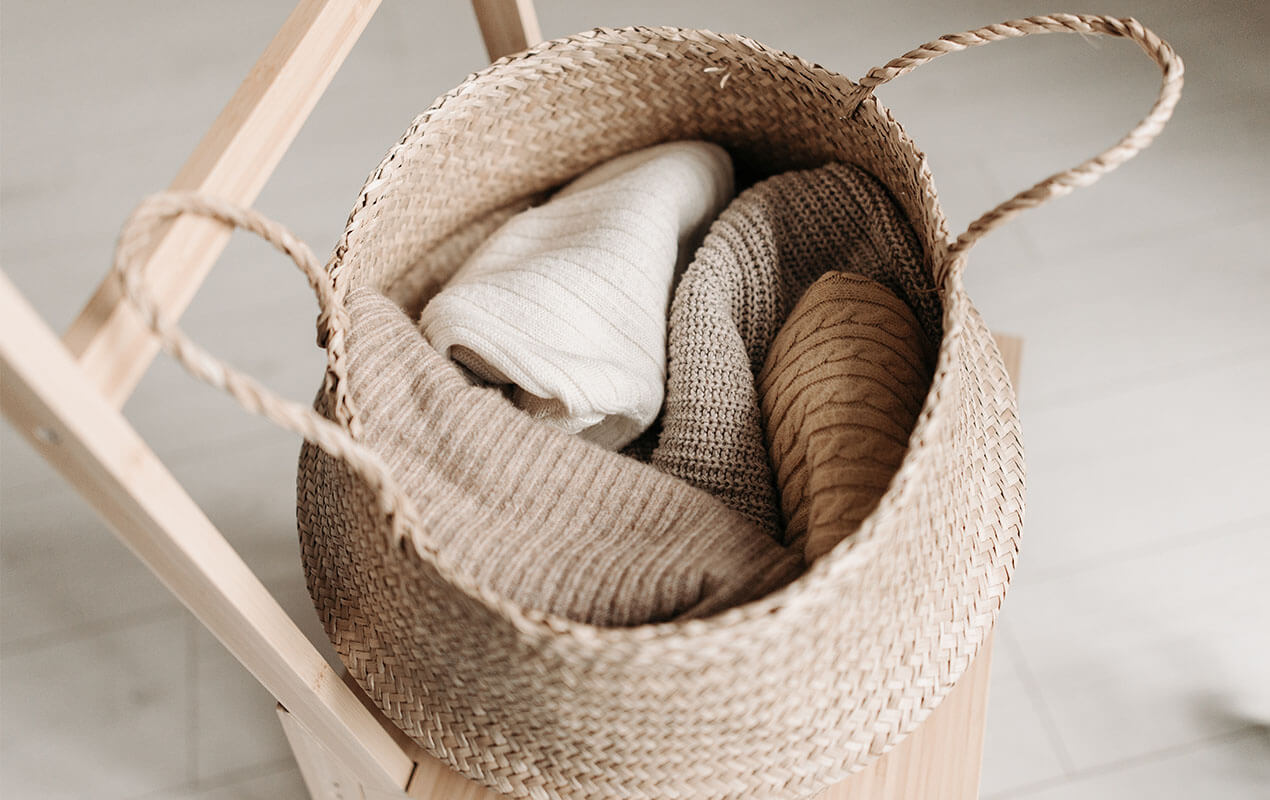 Quick Tip – Work with Your Allowance: Don't try to change too much too soon, as this could antagonize your landlord. Just work with the allowance for decoration that you discuss to ensure a more secure living space.
What's Next? 
Now that we've answered the question of "can you decorate a rented flat?" it's time for you to get to decorating. Make small touches where you can and seek permission to make the larger ones, then you should be well on the way to giving your rental property a real sense of self and identity.  
Inspiration is vital when designing or decorating any room of the house, so for further projects make sure to visit a good design blog to give you more ideas and concepts. Even if you don't take them verbatim it can be great for developing your own point of view. Happy decorating everyone!