Looking to enhance your home interiors in a few simple and cost-effective ways? We've compiled a list of our top tips on how to spruce up your home this year.
Want to find out how? Read on for our tips on sprucing up your home! 
1. Declutter Your Space
Before you can enhance your space with decor, go through your things and get rid of anything you no longer use. Decluttering your space makes room for new items and gives your home a cleaner, more organized look. Plus, it's actually healthy and good for your mental health to let go of the past and items you no longer use.
You can start by going through your bookshelves and closet and giving away books and clothes you no longer want and need. Donate them to shelters, goodwill, or your local homeless shelter. You'll notice that freeing up space will also make you feel better and lighter.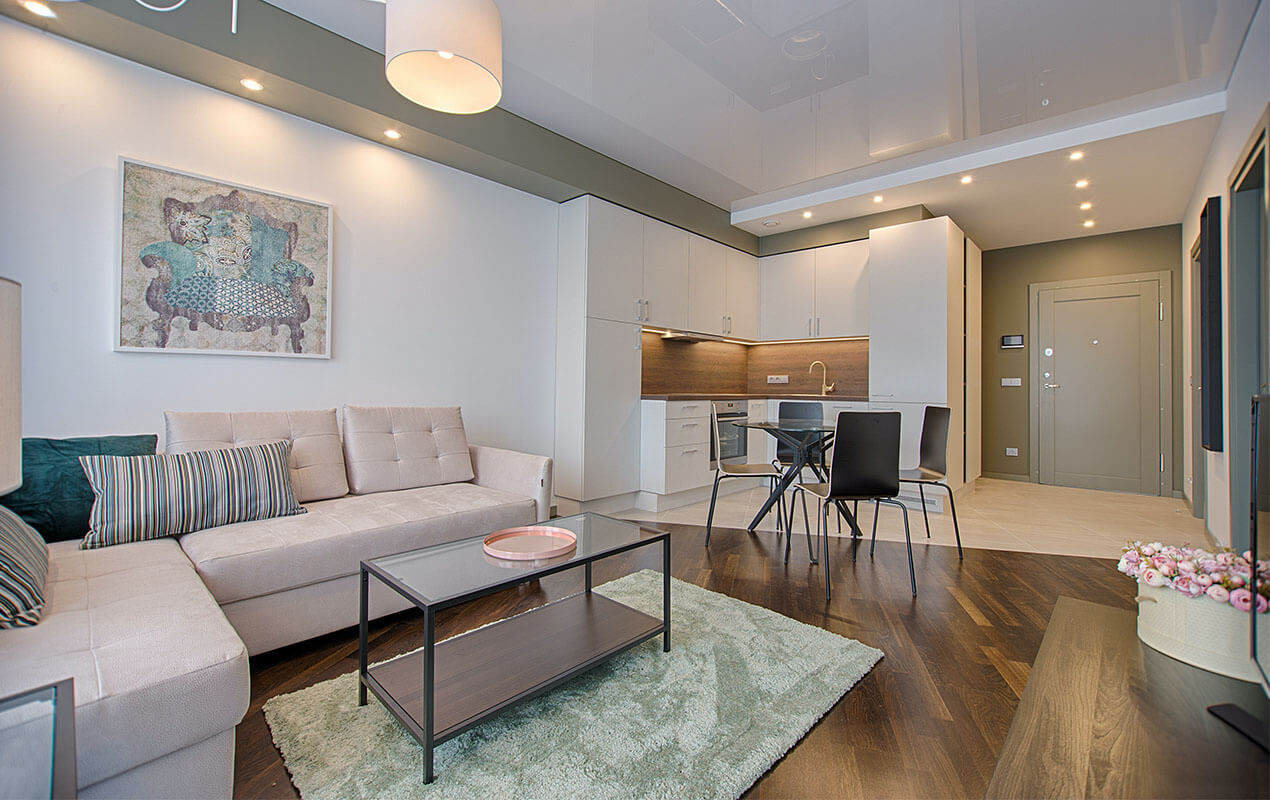 Quick Tip – Use Space Wisely: Not everyone has the space for endless new pieces of furniture and decor, so use the space you have wisely. This could mean space saving furniture, or simply being more sparing in your choices.
2. Enhance Your Entryway 
The best way to make a good first impression is to clean up and decorate your front door.  If it's old and rusty, you may want to buy a new one or paint the existing one in a bright color. Add a welcoming rug for guests to clean their shoes before entering your home, and put up fresh flowers or greens in pots by your doorstep. 
Other ways to enhance your entryway include ordering personalized name signs, mailboxes and getting rid of outdated screen doors, and replacing them with full-length glass storm doors. 
3. Allow Ample Daylight In 
Nothing makes a space look bigger and brighter than natural light. It's important to know how to best make use of this valuable resource. Large windows are ideal but if you only have small ones, make sure that you don't obstruct them with objects, blinds, or heavy curtains. Instead, keep them free from clutter and allow natural light to come in. You can still add window dressings, but keep it simple, modern, and elegant with sheers paired with full-length panels or curtains made from lightweight fabrics. Cotton, linen, and silk blends are also suitable as they hang well.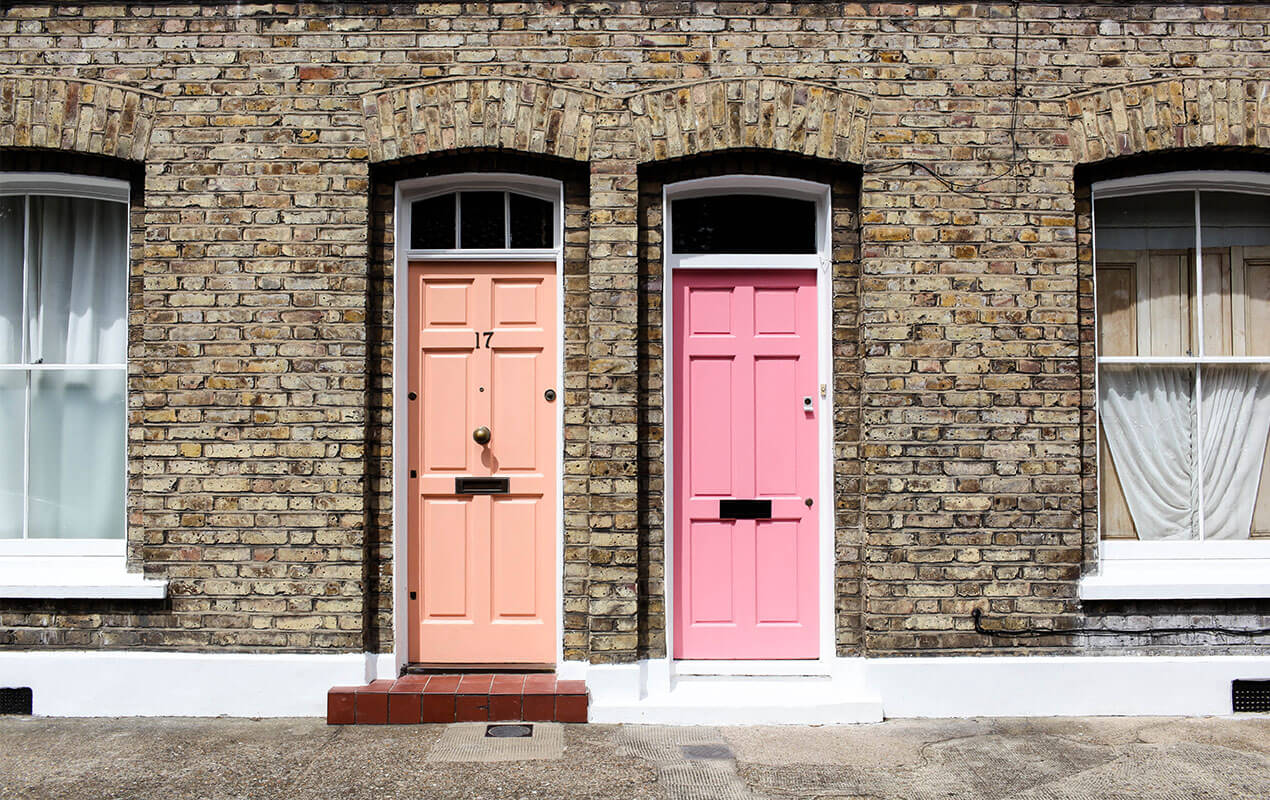 Quick Tip – Search for Inspiration: These tips are fairly general, so to get a better idea of the specifics that will elevate your home, consider digging deeper into the different styles and eras of interior design for inspiration.
4. Paint Walls in Light and Neutral Colors 
White, beige, or gray are excellent colors for your walls as they create a seamless flow that is easy on the eyes. These colors are bright, subtle, and neutral, and generally go with any furniture and interiors, making them a popular choice for homeowners and DIY-ers. Pastel colors work just as well, especially in rooms of newborns – adding a colorful backdrop to any room. Additionally, having neutral walls allows you the greatest flexibility for decorating in any style you like. 
5. Add Mirrors in Each Room
A mirror can make any space feel larger and brighter. That's why it's ideal if you can find one to hang in every room. Make sure to choose the right spot to hang them. For example, hanging a mirror directly opposite a window will reflect the light right back out of the window. Avoid that by hanging mirrors perpendicular to windows.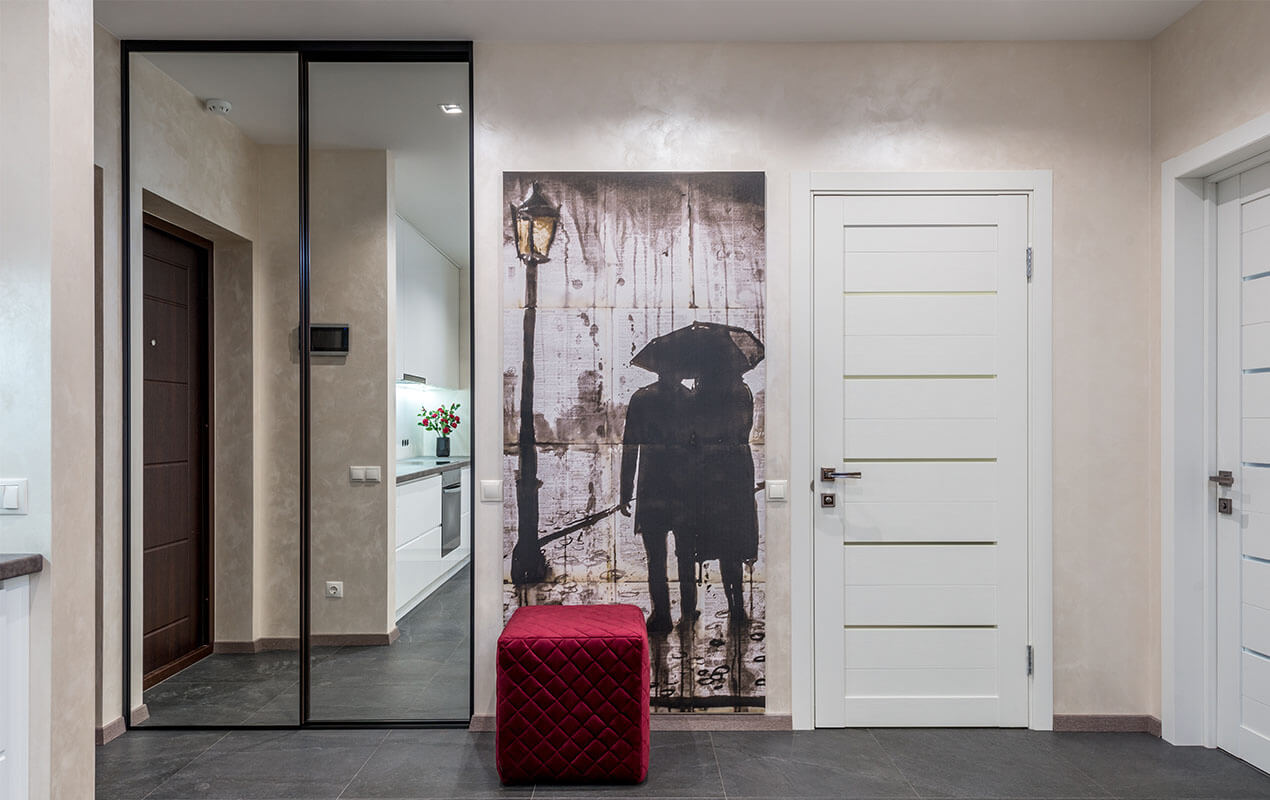 Quick Tip – Rearrange Before Buying: Furniture and decor items can be quite expensive, so consider rearranging and repurposing items of decor before you rush into spending a fortune on new pieces.
6. Choose the Right Artwork
It's not only important to choose the right artwork, but also where to hang it. Hanging frames too high in the room will look amateur and unappealing. Instead, hang pictures and artwork at eye level. Also, consider the right proportions: large walls should have larger art pieces or an entire gallery of photos spaced 2-4 inches apart. Smaller walls only need one beautiful piece that can enhance the entire room. 
7. Visually Raise The Ceiling
High ceilings are a dream for many homeowners and renters. They make any space, big or small, appear large. However, if your ceilings are low, make sure to paint the walls white as that will make the room feel less compact. Hang curtains above the upper ledge of the window to trick your eyes into believing that the room is taller. You may need to order custom curtains, but the visual result will be worth the investment. Vertical stripes will also elongate the wall visually, so keep that in mind when painting the walls or adding drapes. Lastly, a large and long mirror leaning against the wall will also help to make it appear taller.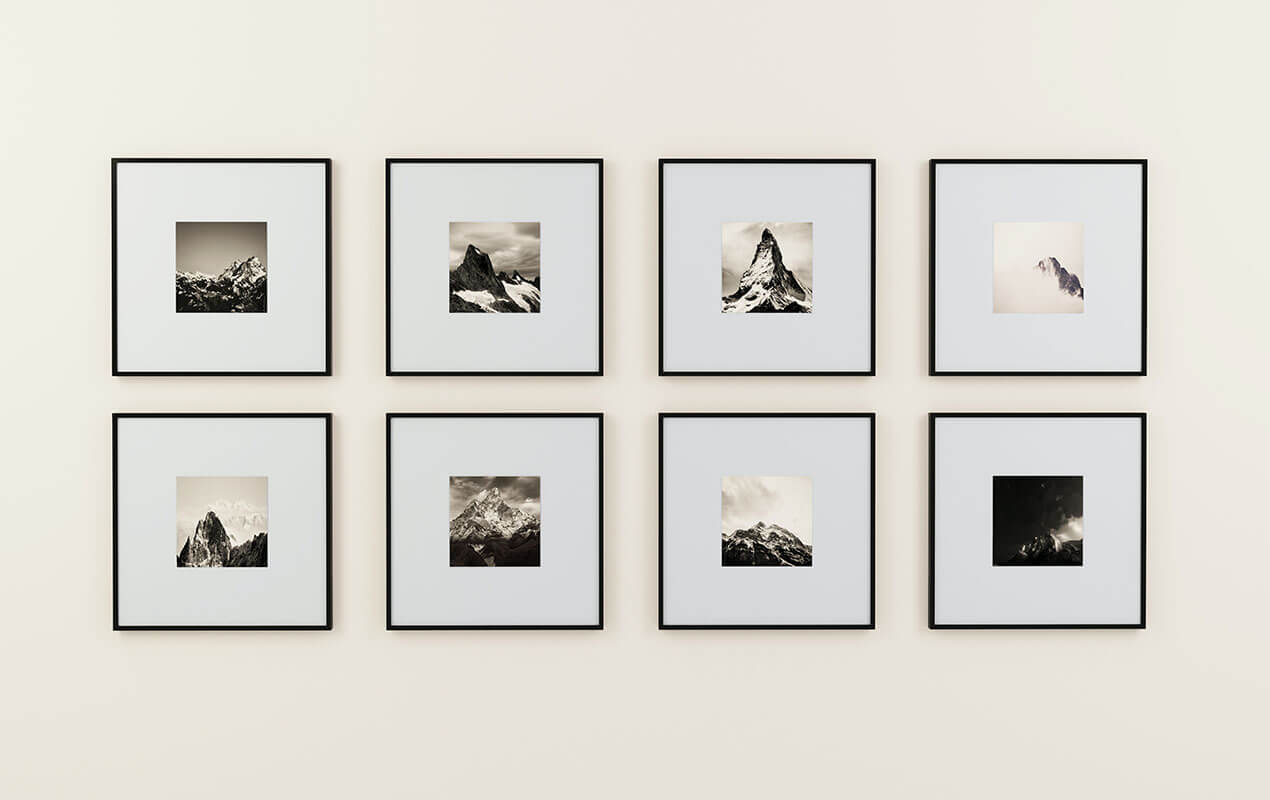 8. Arrange Your Living Room Furniture 
Balance is important when arranging our living room furniture. You don't want to create a room that feels cramped but at the same time want to avoid an empty-looking space. As a rule of thumb, add a U-shaped sofa across from two chairs facing each other divided by a coffee table. Alternatively, create an H-shape with a sofa placed across from two chairs and a coffee table in the middle. 
Most people will push all their furniture against the living room walls. However, keeping a bit of space between the walls and the furniture will make the room appear larger. When decorating bookshelves in your living room, mix in decorative items such as sculptures, photo frames, vases, and bowls among the horizontal rows of books to add visual interest and an aesthetic appeal. 
Enhance Your Home This Year
Sprucing up your home doesn't have to be expensive, and there are small changes you can implement which will have a big impact on how you perceive and feel inside your house or apartment. From unique homeware sets to classic and timeless lighting and decoration options, premium-quality, well-designed home decorations are a must for any homeowner. Happy homeware shopping!