How to Embrace Classic Antique Decor
What comes to mind when you think of antique home decor ideas? Whether it's a polished mahogany desk or a wall dedicated to the beauty of art, adding an antique touch is easier than you might think. (And no, you don't need to buy an entirely new living room!) 
Adapt your current decor with an antique color scheme or thrift some quality old-school furniture to add an old-timey feel to your home. You can choose to decorate the entire house or start with one room and expand over time, practicing slow decorating as you go. Keep reading for ten ways to transform your home with a hint of antique decor.
Also read: Making the Most of Slow Decorating
1. Antique Home Decor: Re-Use Old Objects
The beauty of decorating ideas with antiques lies in the freedom to reuse old furniture, maybe just repurposing or revamping the style. Get creative with your thrifting and reconsider how you view old furniture – reimagine how it could look when remodeled within your antique farmhouse decor. There's no such thing as trash, only a sustainable DIY project to transform the old into new without wasting a thing.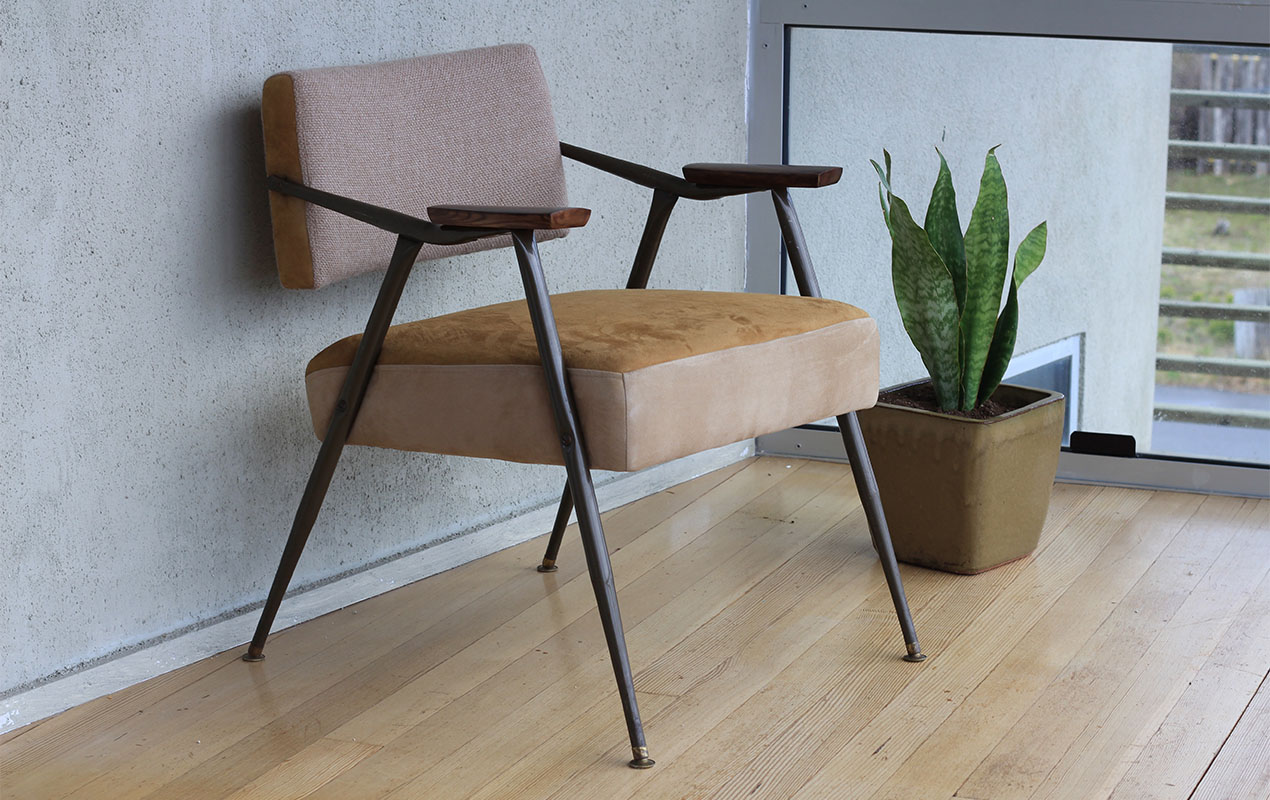 Quick Tips – Don't just shop online – check out local live auctions too! You can snag some incredible deals on quality antiques at auctions to inspire your antique decor ideas.
2. Mix Materials
Wood is a favorite within antique decorating ideas, as mid-century oak and pine secretary desks are classic features. While wooden items carry intrigue and mystery, be careful not to overdo them. Switch up the materials for a more balanced room, using metals and fabrics to complement the wooden desks and furniture pieces. Avoid combining a wooden floor with a wooden table, chairs, and door… you get it!
3. Antique Home Decor: Antique Essentials 
Investing in antique pieces, like artwork, ornaments, rugs, or furniture, will bring your antique room to life. Place an old vase in the center of your antique-style dining room or an upholstered ottoman in your living room. Showcase your favorite antique objects wherever you can across your home.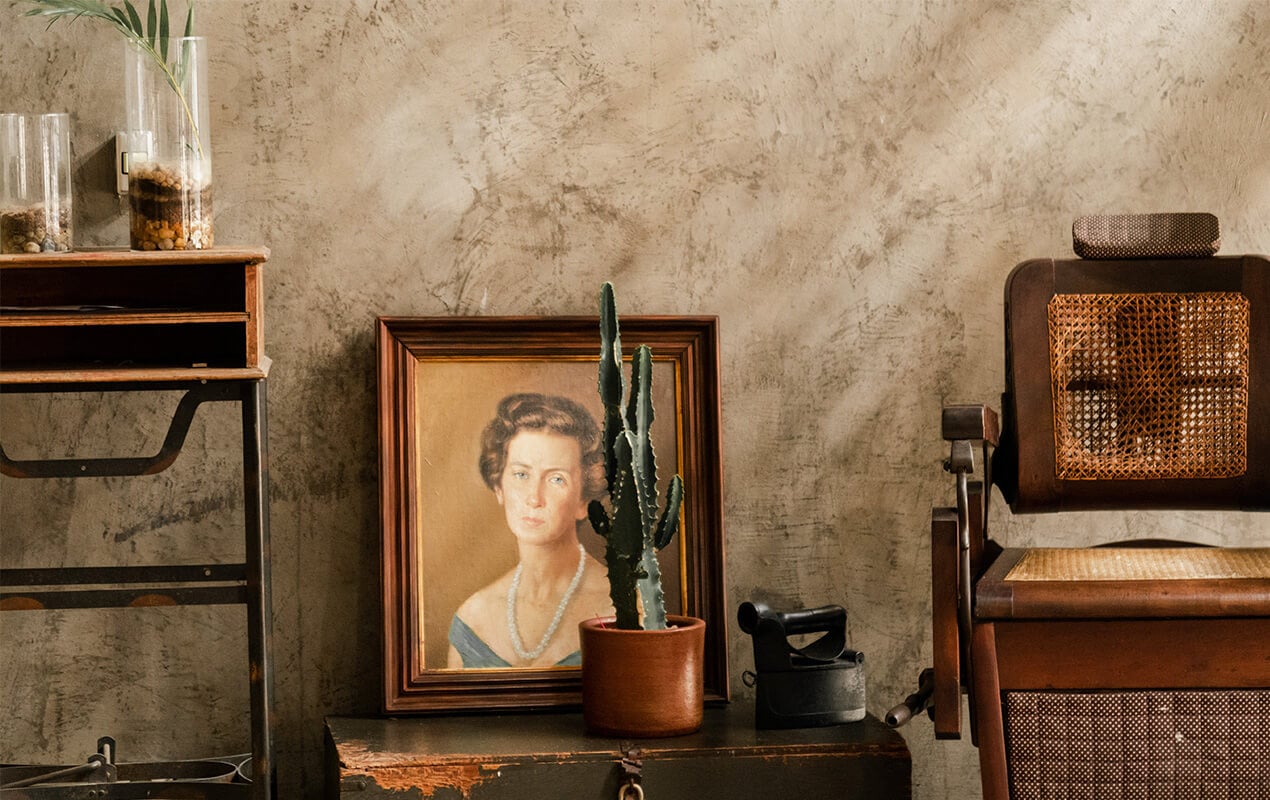 4. Colorful Backdrops 
While a neutral color scheme is preferred, an antique take on a feature wall could look like a colorful yet muted tone as a backdrop for an impressive work of art. Create an art gallery-style feel at home with a few masterpieces displayed on a Kelly green or harvest gold wall. A splash of color will add energy to your home, making it feel comfortable and cozy too. The overuse of neutral shades can create a cold, clinical feel.
5. Mix 'N' Match Eras 
As much as we love antique decorating ideas, too much from one era can cause a stagnant feeling in your home. Add a splash of modernity through a glass table or plenty of plants to embrace a natural element and avoid too much uniformity in your antique home. Remember – no rule says all your furniture pieces must be from the same era!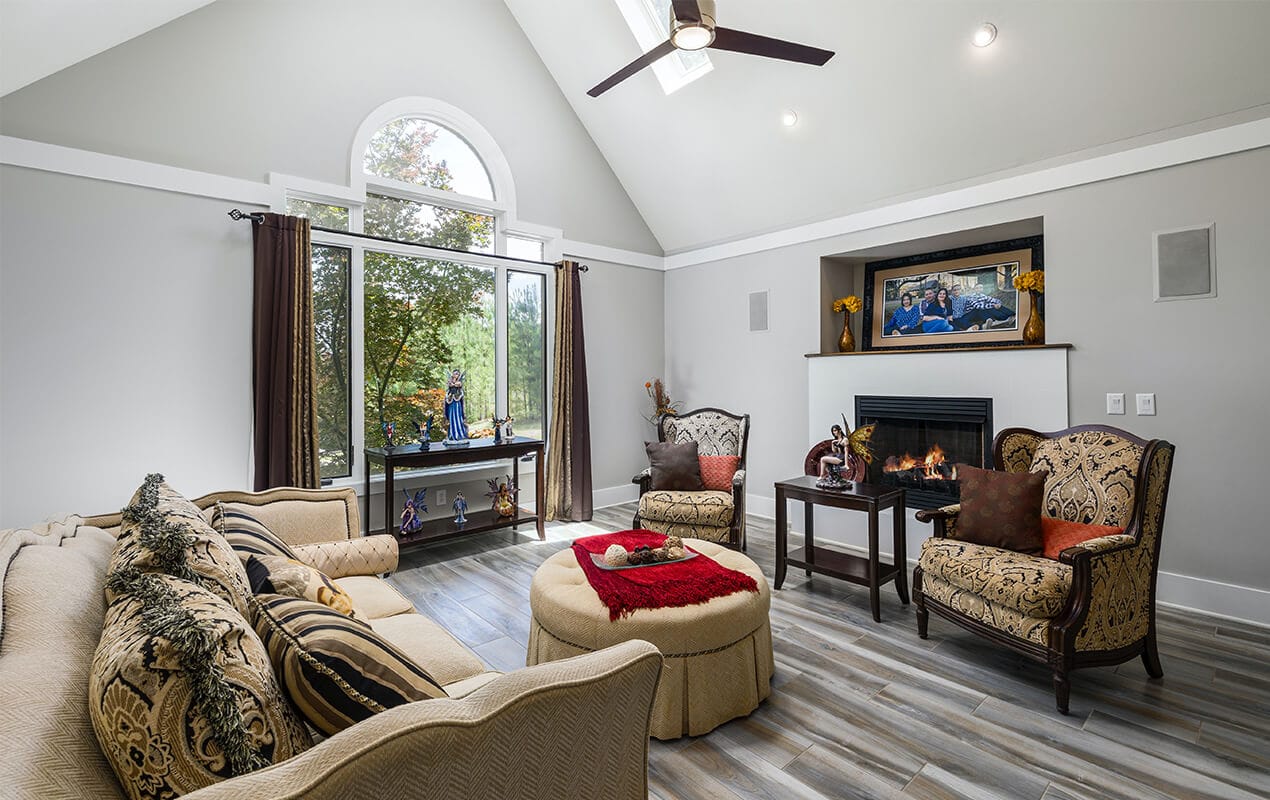 Quick Tip – Antique styles can be busy, characterized by highly decorated walls, differing pattering, and complementary accessories. Be careful not to overdo it, as a room with too much going on can feel overwhelming and stressful, causing some features to disappear.
6. Antique Home Decor: Whimsical Features 
If you have ever been to an auction, you will know that antiques can be downright hilarious. Don't shy away from paintings of funny faces and uncanny animals – when situated subtly in your home, these can create a playful feeling. Unique and amusing whimsical features will make an antique home feel more relaxed and welcoming. 
7. Antique Plate Display
Your antique dining room decorating ideas would not be complete without a collection of vintage plates or china. You can store them in stacks ready for use or display them as part of your antique wall decor ideas. Just keep the theme connected in some way so your assortment of plates makes aesthetic sense. Choose a theme or color scheme that links them together and stops the wall from looking jumbled, messy, or disconnected.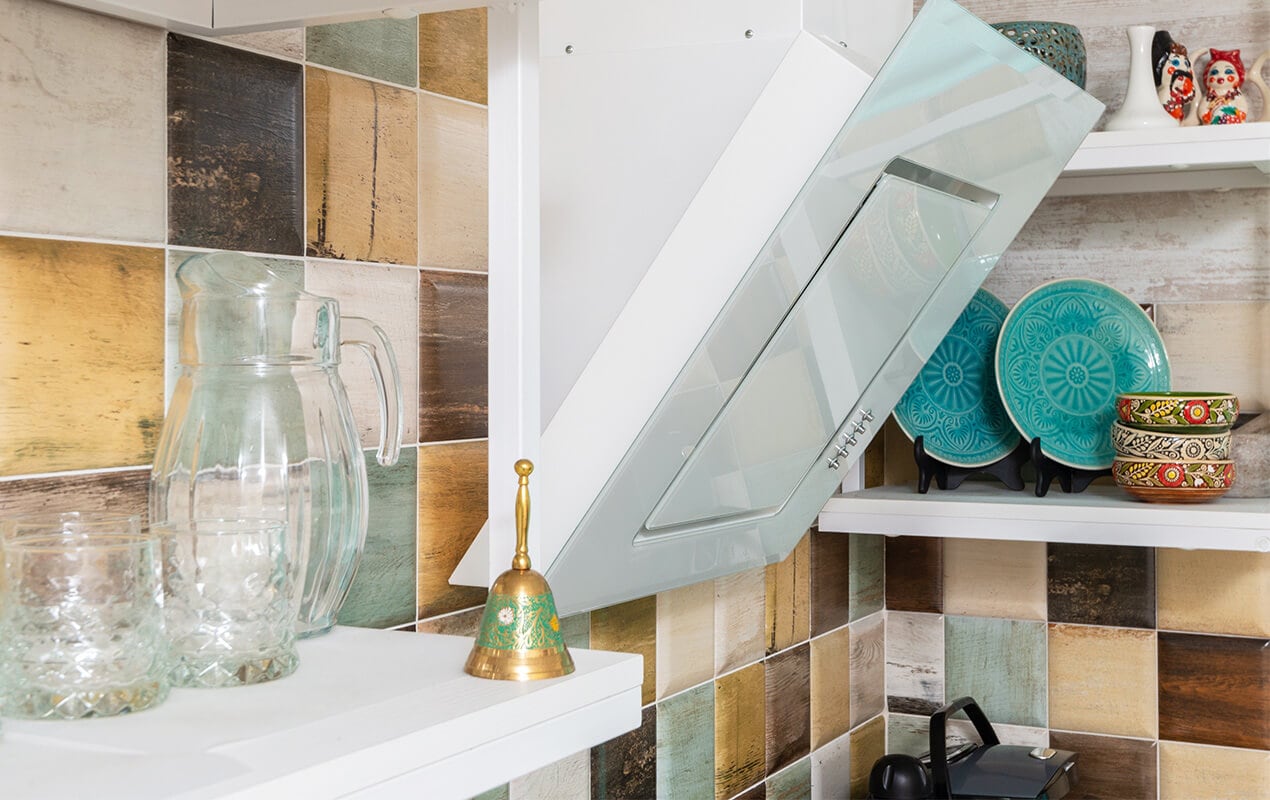 Quick Tip – Following antique decor means your accessories should be just that – antique. Steer clear of recently made furniture where possible, as flat-packed IKEA-style furnishings are the stuff of nightmares for an antique interior designer.
Also read: Bringing the Past Into the Present: A Guide to Vintage Home Decor
8. Think Outside the Box
Get creative with your furnishings for your antique living room decorating ideas. There is a lot of versatility within antique furniture, and sometimes, its value increases when you change its use. Place a wooden coffee table beside your bed to complete your antique bedroom decor ideas, or incorporate a nightstand into your antique decorating ideas for a dining room. Switching up the expected use of furniture brings dynamism into your home.
9. Antique Home Decor: Neutral Color Scheme
When selecting the color to paint your home, choosing neutral, calming colors will keep you on track for an authentically antique feel. Let your paintings and accessories take center stage while keeping your home warm and welcoming when choosing a more simplistic color scheme. Check out this blog for more tips on creating an inviting environment.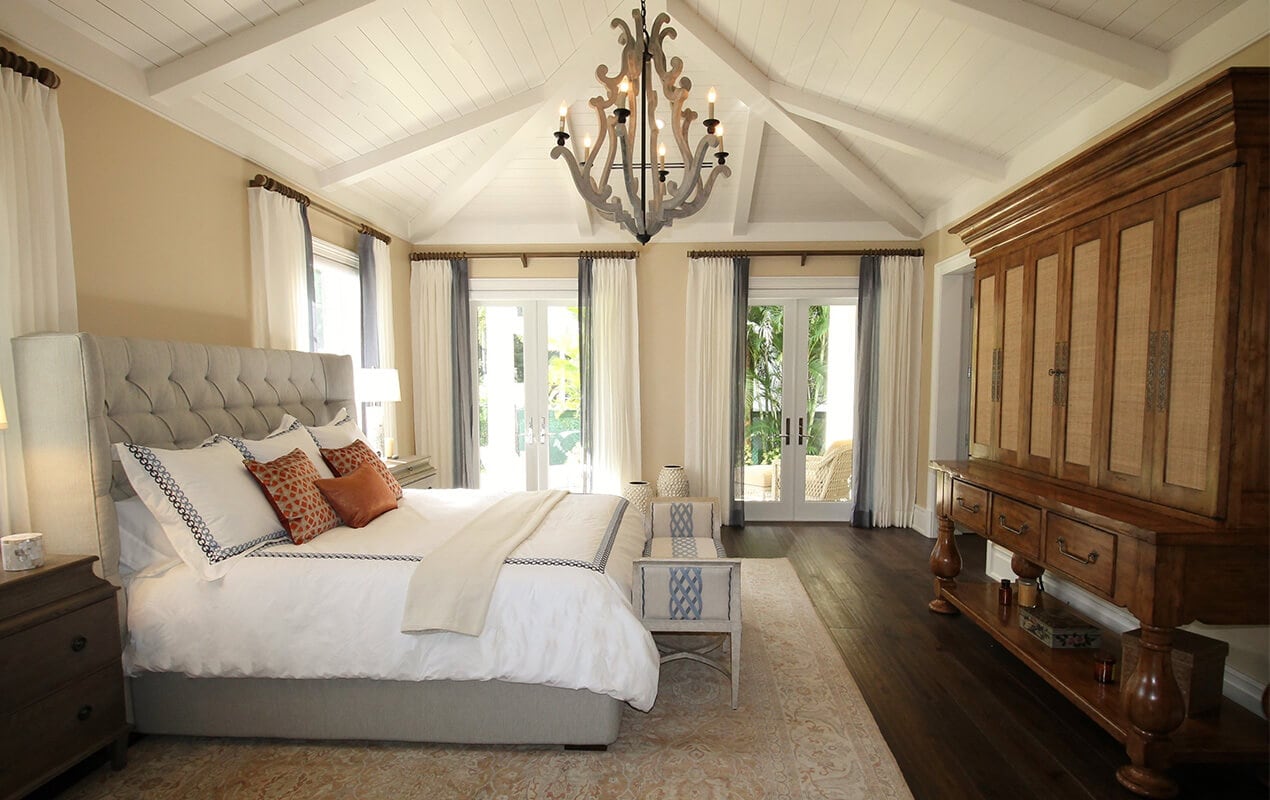 10. Embrace Dark Colors
Dark colors are popular in antique style, but modern interior decor tends to sway toward the light and breezy. Darker colors are bold and daring and can breathe life into your antique-styled home. Check out more antique color schemes here for an antique home decor style that flows with balance and harmony.
Get Started 
Ready for your antique transformation? Elevate your interior decor with classic features like a dark brown antique leather sofa and a smoothly polished antique dresser repurposed as a TV stand. The juxtaposition of modern technology and aged furnishings will keep your decor fresh and classy, keeping your space relevant and homely. Prioritize making your home comfortable and welcoming using antique decor as a guideline, not a rule. And most importantly, don't forget to let your personality shine by having fun with your selection of home decorations.
Related article: Simple Ways to Add Personality to Your Home