sdHow to Create a Modern Room You Can Snuggle Up In 
Your living room is your sanctuary – the place you look forward to relaxing at the end of a long day, curling up with a good book or a great movie, and feeling safe and comfortable. 
So far, twenty-first-century interior design has shown us contemporary living room ideas that do not necessarily lend themselves to softness or coziness. Many people are enjoying an orderly, clutter-free existence in their homes, which makes modern living easier to manage as they juggle work, kids, pets, and hobbies. Hardwood floors are easier to clean, a white aesthetic is easier to dress, and manmade materials are the simplest to maintain. 
But as we move further into the twenty-twenties, we are seeing a rise in the popularity of furnishings that encourage relaxation, using softer edges and evoking a warmer feel. If you enjoy the clean lines of contemporary design but are looking for something a little more relaxed, have a look at our five favorite contemporary living room ideas.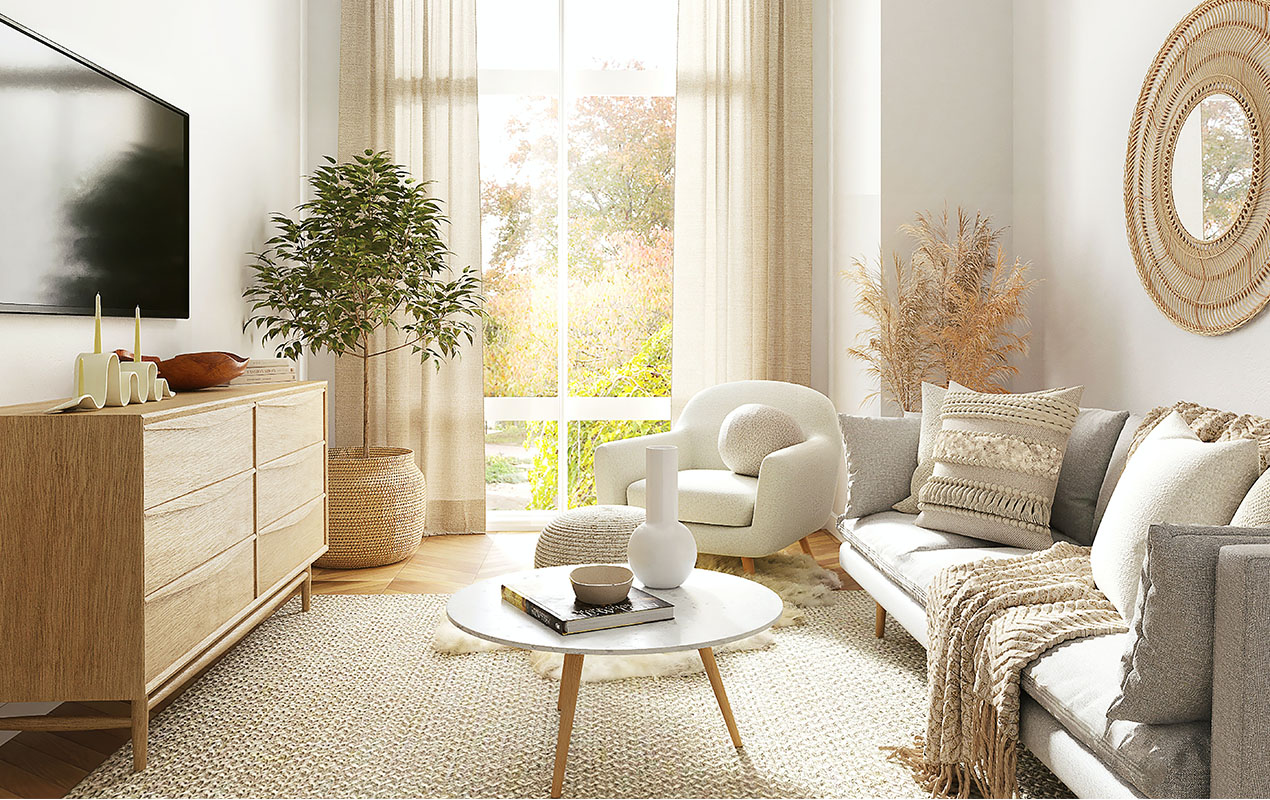 #1 Keep the Heat In
A room that is well-heated is a room that will always feel cozy, and this is never more important than during the winter months. The most important place to start when coming up with contemporary living room ideas and combating heat loss is your windows – are they full of gaps, leading to neck-stiffening draughts? We recommend at least double-glazed windows even triple-glazed if you can. Not only will this keep the heat snugly tucked indoors but it will also prevent dampness and condensation. 
If you can invest in a great central heating system, we recommend a smart system that you can operate from anywhere, as well as separate thermostats on radiators so you can adjust the heat differently in each room and importantly, save the pennies in the process. For more advice and information about keeping your house warm, visit the Energy Saver website.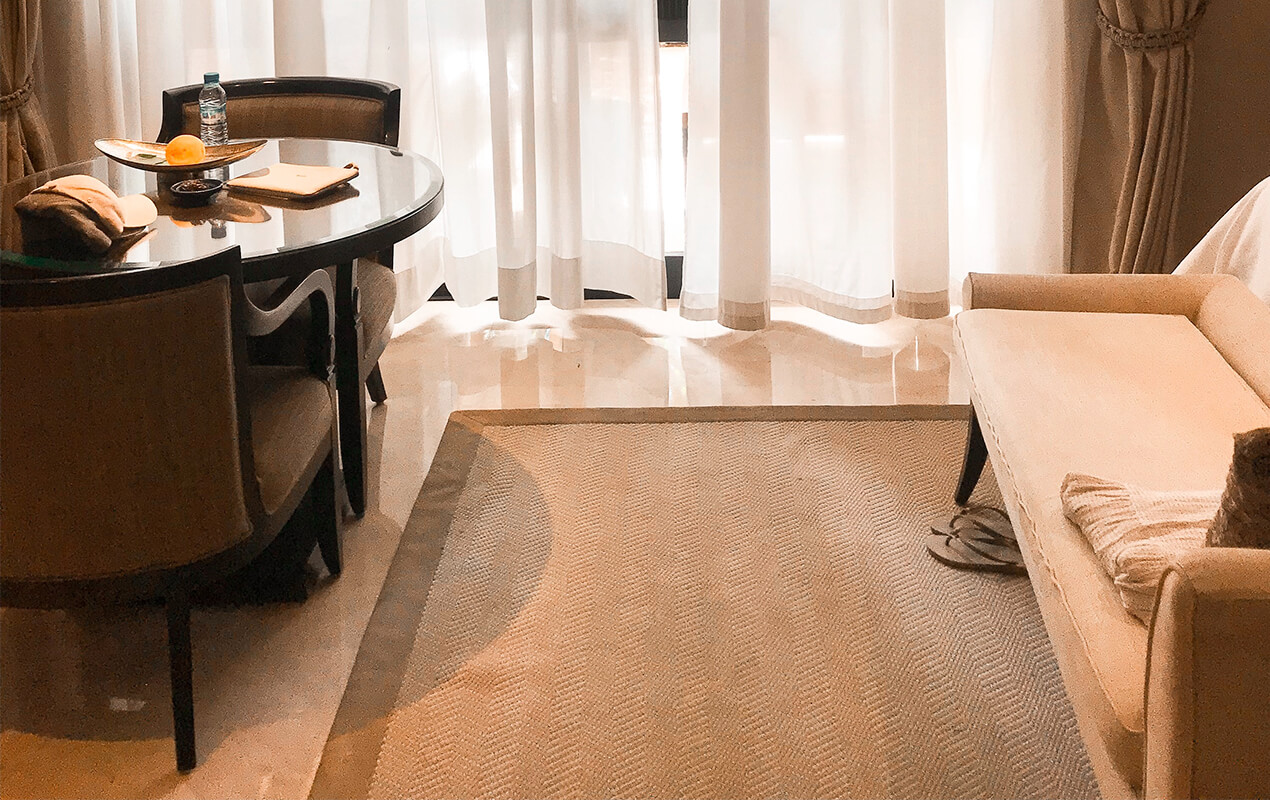 Quick Tip – Make things changeable with smaller items like cushions, throws, and rugs so that you can easily remove them around as seasons change, or as you get used to a new style.
#2 Use Rich, Deep Colors 
If you want to take the warmth factor up a notch or ten in your cozy modern living room, get stuck into some deep, dark colors in your room's interiors. The current trend for dark green is very versatile to suit any taste, and you can match green so easily with many other colors because it is a natural color. Also navy blue and velvety reds feel luxurious – and if you want to stay within a neutral palette use deep, earthy colors like terracotta and clay. 
Changing up the colors in your room as the seasons change will keep things feeling fresh and contrasting light and dark shades together give your room a natural, cozy feel.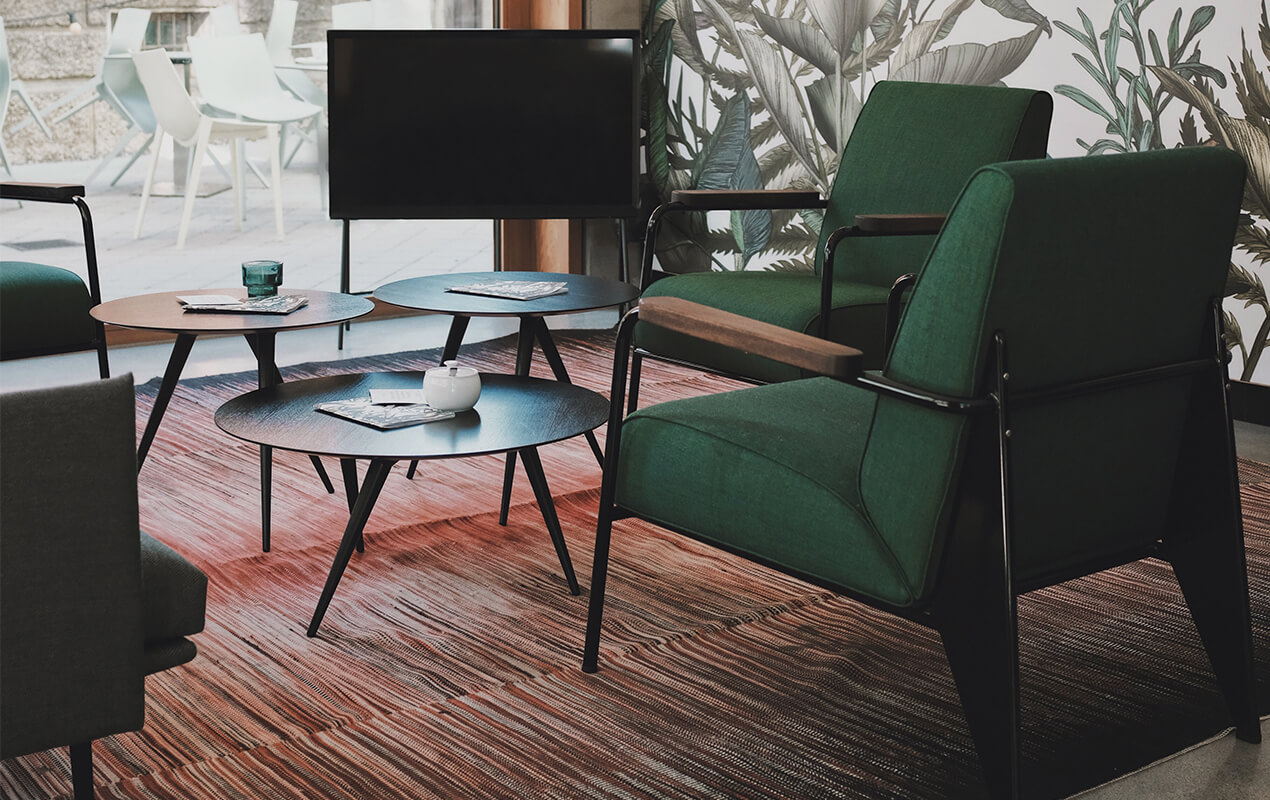 Quick Tip – The Lagom look will allow you to keep an unfussy aesthetic while bringing in natural textures from the outdoors, such as faux fur and wool.
#3 Keep it Soft Under Foot 
There are many reasons we think a rug or even a wall-to-wall carpet should be high on your agenda when it comes to cozy living, but the top reason is simply the softness you feel underfoot as you slip off your shoes or slippers and slink over to your couch or favorite armchair to settle in for a while. There is something very natural about the feeling of a mossy feeling rug or deep carpet because their softness tells us we are safe and secure in our place of sanctuary. 
Another very good reason for investing in cozy rugs or carpets is that they dampen the noise in the room, which will keep things muted and calm – not to mention the overall look of the room having fewer harsh lines. In fact, this single item is one of the best contemporary living room ideas for a modern room!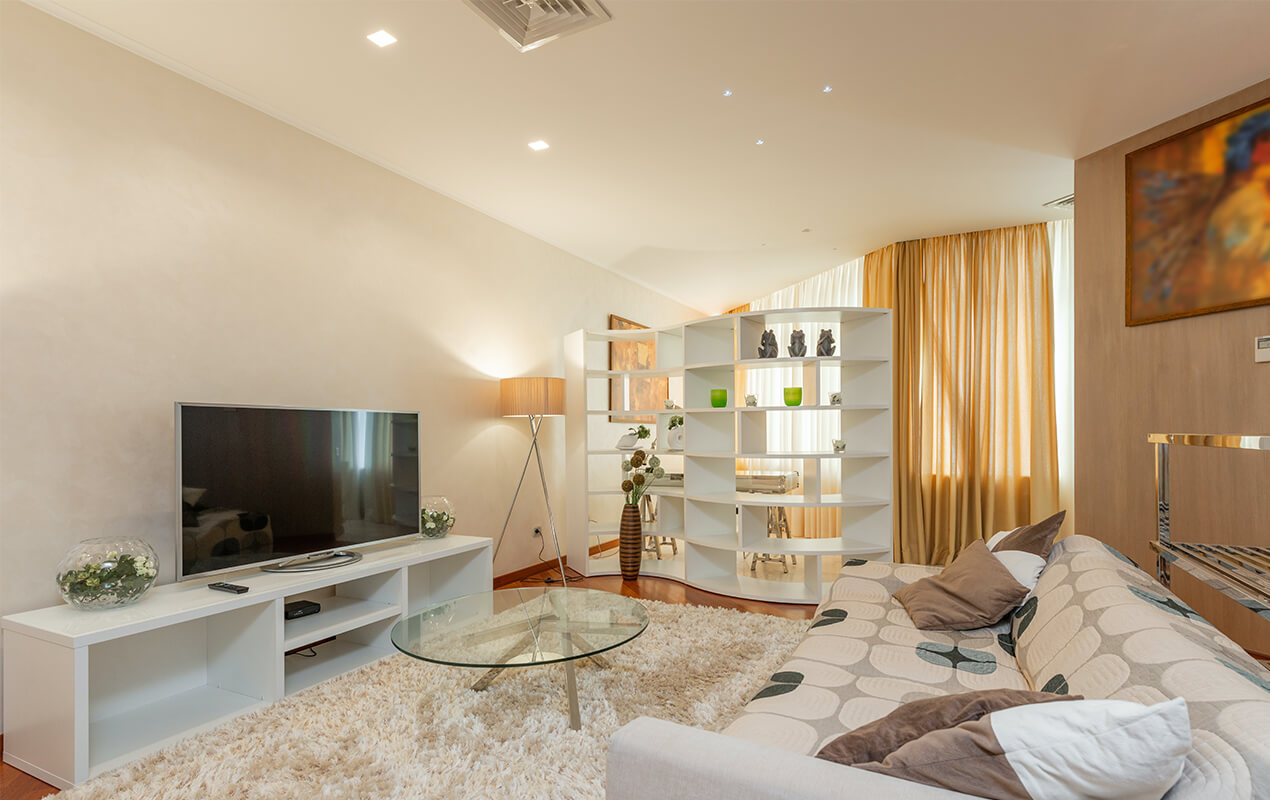 #4 Sink into Soft Furnishings 
Coziness is all about the fabric – sure, some leather can feel soft, but it rarely feels warm. It's time to say goodbye to that shiny sofa and cold, unfeeling blinds and invest in some plush textiles. Velvet, corduroy, linen, and cotton will instantly add warmth and a welcoming feeling of comfort to your cozy modern living room. 

Want to know the inside secret of how to get even cozier with your fabrics? Layer it up! Cushions and throws on top of textured couches and chairs will allow you to snuggle up. Faux fur, chunky woolens, and fuzzy felts will bring the optimum coziness – don't forget to use fabulous fabrics for your rugs, curtains, and drapes too. And when it comes to the furniture itself, you can find simple styles that use warmer fabrics and then accessorize to your heart's content in your cozy contemporary living room.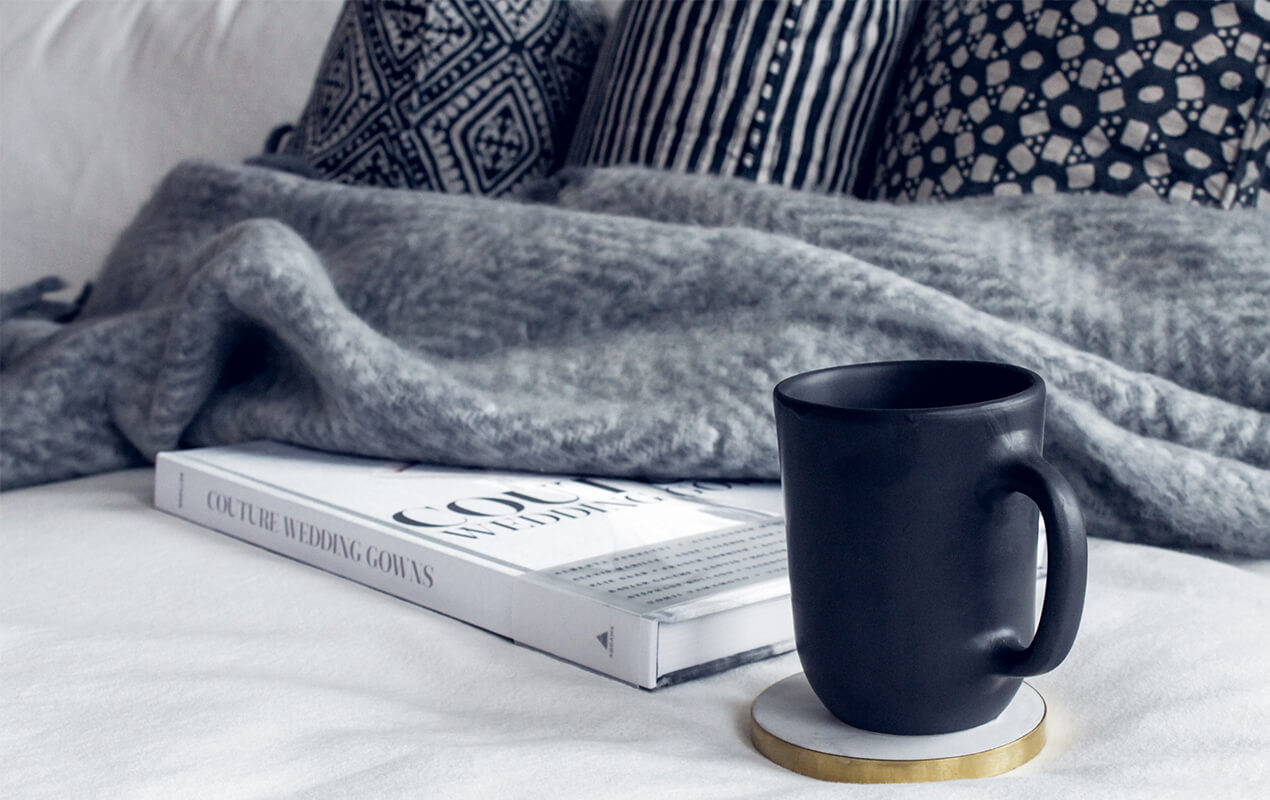 Quick Tip – If you cannot bring yourself to say goodbye to your clean, contemporary lines, look for contemporary living room ideas in the mid-century modern aesthetic, where both warmth and style collide!
#5 Use Organic Materials
If you are serious about cozy interior design, you will make a great investment by including some organic materials in your room and embracing the Organic Modern Trend. Wood is the most accessible and effective – use wood in your infrastructure such as mantlepieces, cladding, and even installing or exposing existing beams.
If you appreciate mid-century modern design, you are in the perfect sweet spot for a great cozy modern living room, as this style uses an abundance of wood, while it is also clean and contemporary looking. Modern organic home decor can also include the addition of plants, flowers, and natural colors like greens, earth tones, and grays.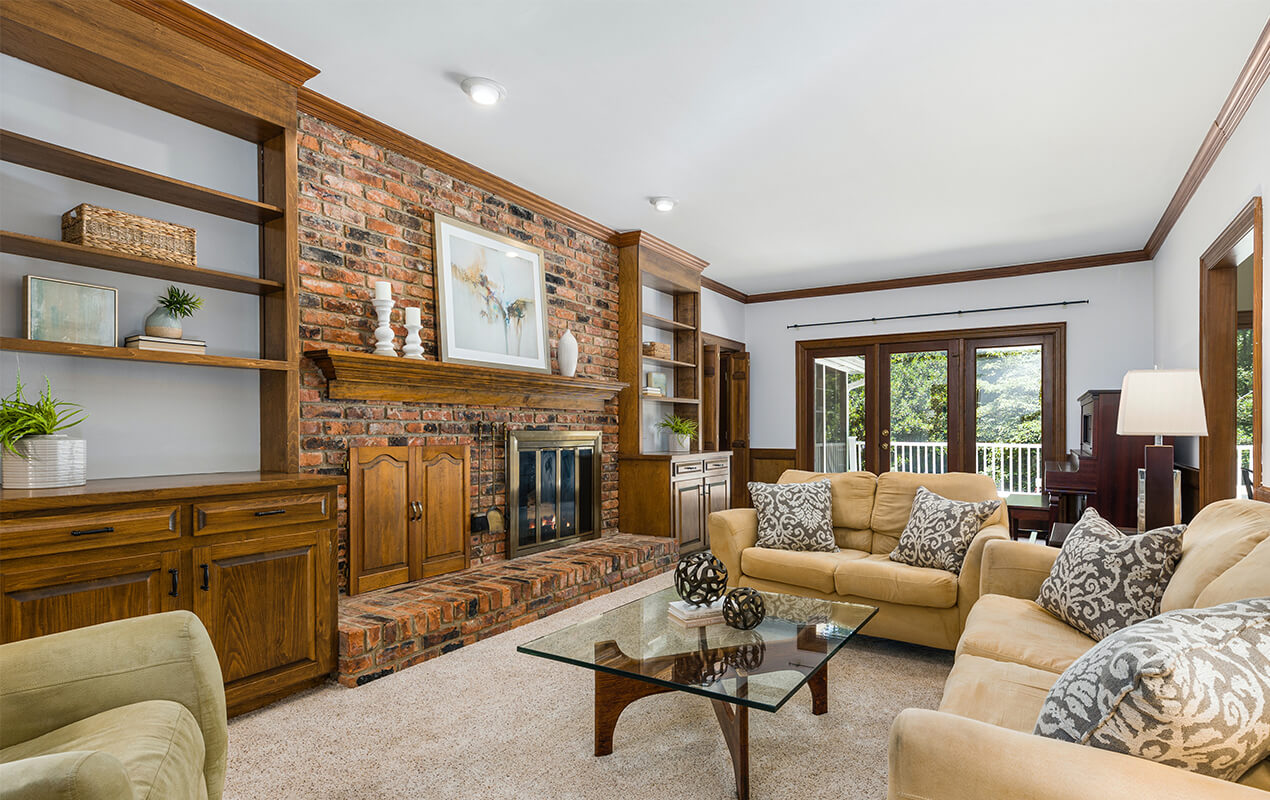 Cozy Living in the Modern World 
There is a way to live in a contemporary home while inviting a little coziness in too. Many people are afraid that if they incorporate too many items or have their belongings out on display, this might feel cozy but take up a lot of time to clean or keep the room uncluttered. If you feel unsure, we recommend starting by finding a blog that shows you how to do mid-century modern design well.
Mid-century design is all about warmth through organic materials, doing coziness in a minimalist way, as well as living practically as a modern, busy family. Nothing is forever, you can have fun and experiment with one or two changes, then move on to as many cozy items as you wish! Keep some great storage solutions nearby to tidy anything away that feels 'too much'.