It's Time To Get Sleek, Ergonomic, and Understated 
Mid-century modern furniture has never left our style bibles since it first graced the stage, post World War Two. It is quintessentially functional and unfussy as it was originally designed to bring affordable comfort to the masses in what was undoubtedly a lean time for many people. 
But something about this understated charm has kept interior design lovers intrigued by it ever since – clean lines, ergonomic designs, and practical living were at the fore of everything mid-century modern furniture stood for. Thoughtful details like curved edges and moving parts made the furniture innovative, and any flourishes were kept to a cool minimum, with the result of making us want more.
Fact: Mid-Century Goes With Everything 
Because the simple shapes used in mid-century modern furniture are timeless, each piece goes so well with existing furniture. Nothing is too extreme or bold, so it can blend with older or newer colors, styles, and tastes. If you dig minimalist interior design, this style is perfect for you – but equally, if you enjoy the excitement of eclectic vintage, you can't go wrong here either. So let's look at the top five key pieces to start with when you are shopping for your mid-century modern furniture.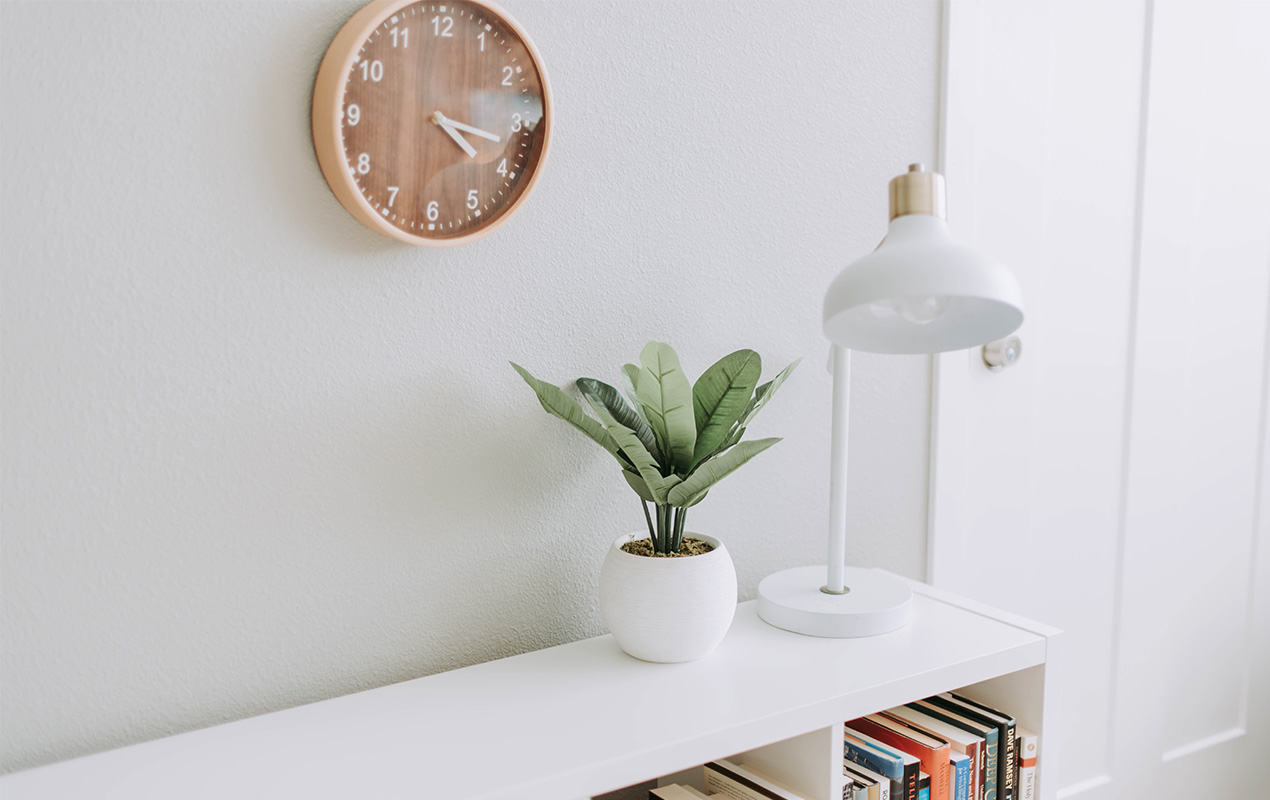 The Chair  
Let's start with an item that really underwent a revolution in the middle of the twentieth century. The humble chair had a huge makeover, with an abundance of new and functional designs for comfort, practicality, and affordability for everyone's home. Suddenly a chair could be made from only one or two elements and almost always involved a curved line to thoughtfully and stylishly accommodate the human form. 

One of our favorite chairs is 'The Shell', which was a three-legged mid-century modern chair introduced in Copenhagen in 1963 – at first, it received a lukewarm reception (all the best things are initially feared, right?) but it soon became one of the most iconic pieces from the mid-century modern furniture selection and, with its simple design and minimalist features, it has endured ever since.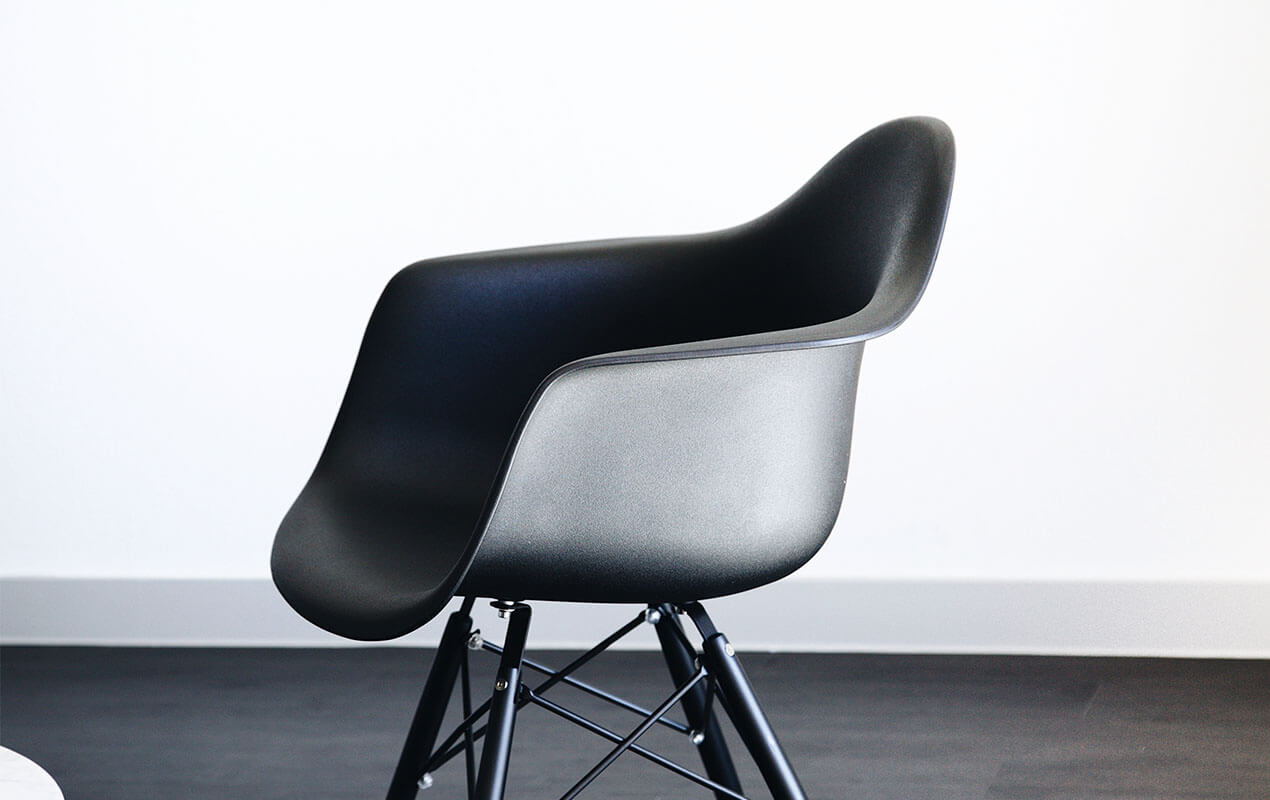 Quick Tip – Crossover Time Periods: Due to the timeless quality of mid-century furniture and decor, you have plenty of room to experiment within other eras and styles across your home, so don't be too strict with your choices.
The Clock 
By the time the war ended, clocks transformed from dusty, old timepieces, ticking away drearily on the mantlepiece, almost grudgingly chiming the hour day after day, into a fun, colorful object for the center of a huge wall, bursting to tell us the time and bringing brightness and fun to mid-century modern homes. 
One example we love is the sunburst (or starburst) clock design – also used for mirrors. The clock itself would sit in the middle and it would be adorned with sunrays, flaring out from the central point, sometimes made from wood but often from metallic materials for extra shimmer. So much fun and it doubles up as both a useful and beautiful object – the sunburst clock is the epitome of a mid-century modern aesthetic.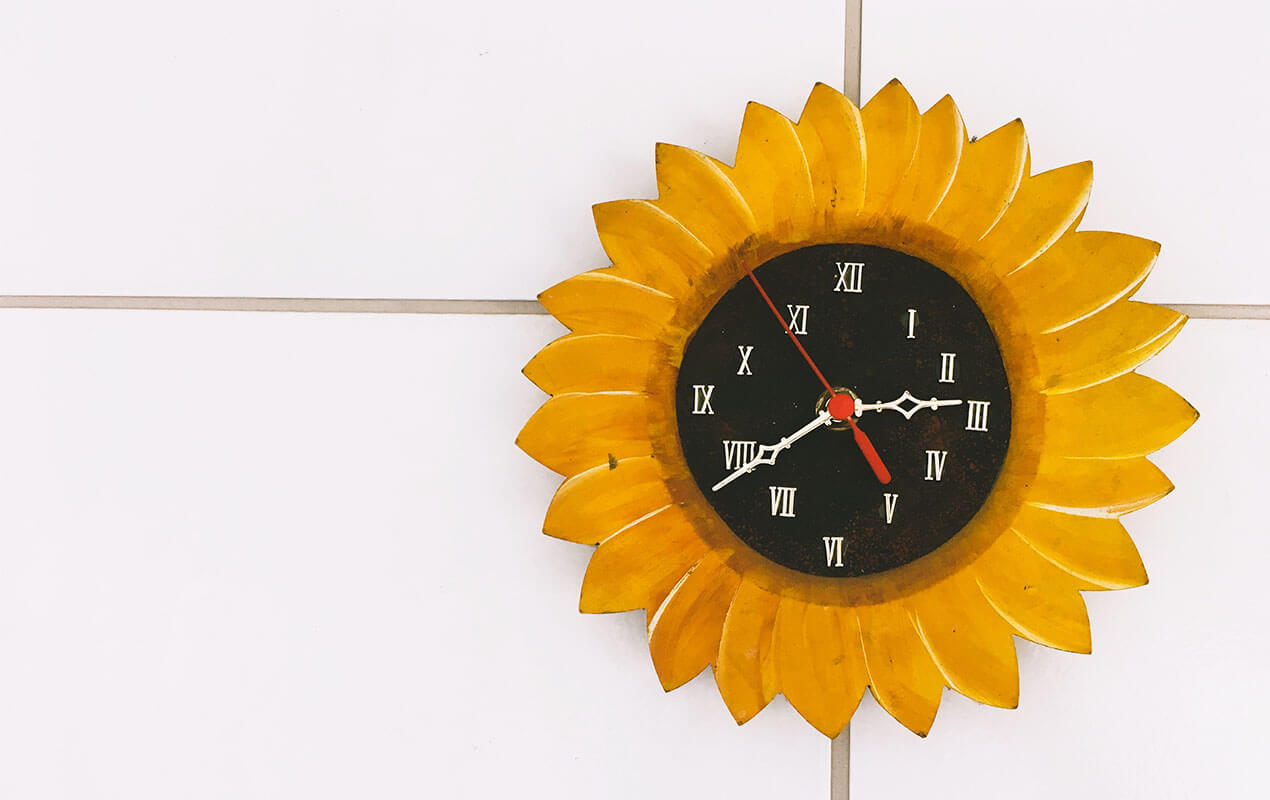 The Sideboard 
Even the word 'sideboard' makes us feel retro – this humble piece of mid-century modern furniture was intended to be made with minimal materials and therefore be affordable for as many people as possible. The hallmarks of a sideboard from this time are a boxy silhouette, a mix of cupboards and drawers, plus it would usually sit on four legs so that there was space underneath, which added to the simplicity of its aesthetic (although some could also have a boxed-in base too.)
For this piece, we don't have one particular favorite design – but we do say that it looks fabulous in a modern, twenty-first century home because of its simplicity. Match a vintage or replica sideboard with a contemporary dramatic, dark-colored painted wall – or surround its clean lines with natural objects like plants and you will really make a statement in your home!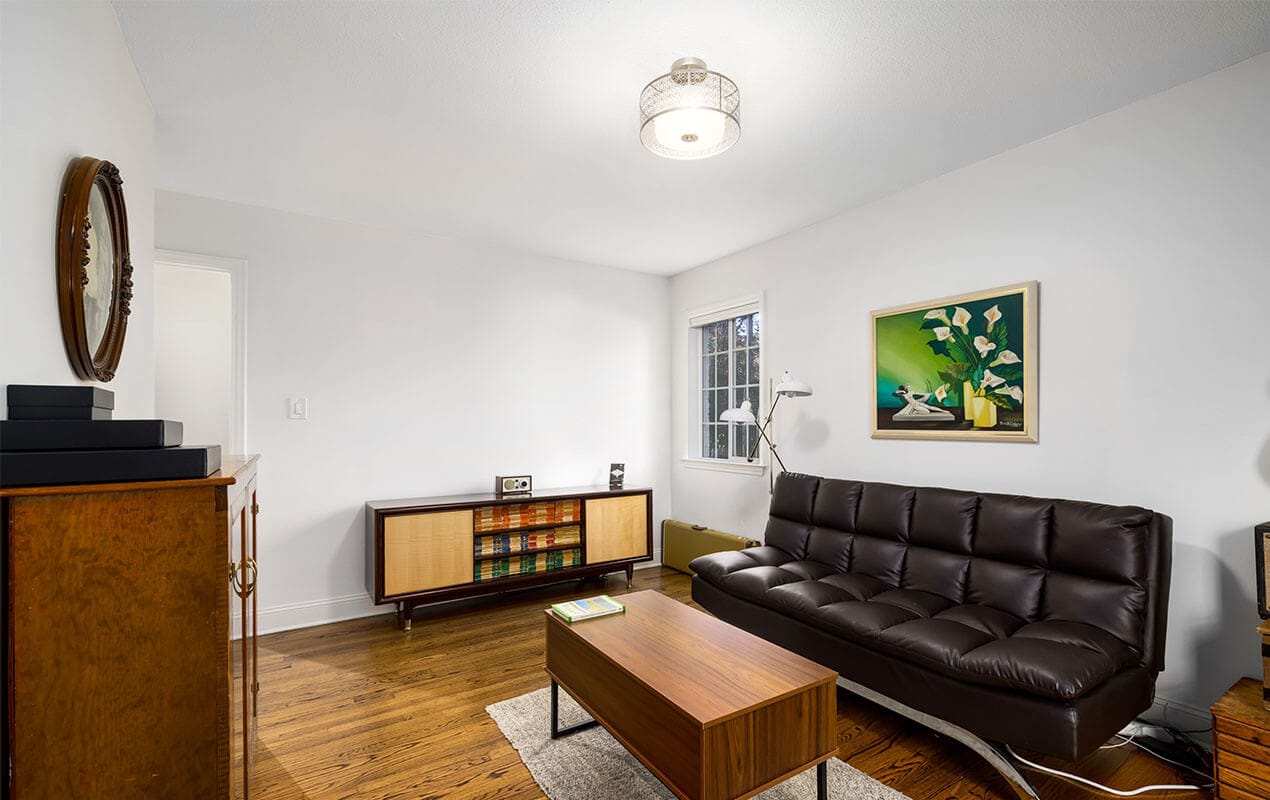 Quick Tip – Function is Stylish: The nature of mid-century furniture is that it matches style and function, so if a piece feels unnecessary then it probably is. Use logic at every stage in the game.
The Sofa 
If you think of mid-century modern furniture, you think about clean contours, low-slung shapes, and natural materials with gorgeous textures – so here is the sofa to check all those boxes. 
The 'show wood' sofa is the option for a truly authentic mid-century modern living room. Because of its lack of bulk, it makes for a fantastic option if you live in a smaller house or apartment. As the name suggests, you are indulging in the period's love of timber – especially in dark tones – as well as the neat, snug cushions that sit alongside the wooden frame in wonderful contrast. If you like to snuggle up, you can always throw some geometrically patterned cushions on for extra comfort – and this piece would look great with the addition of a simple ottoman for you to stretch your feet onto.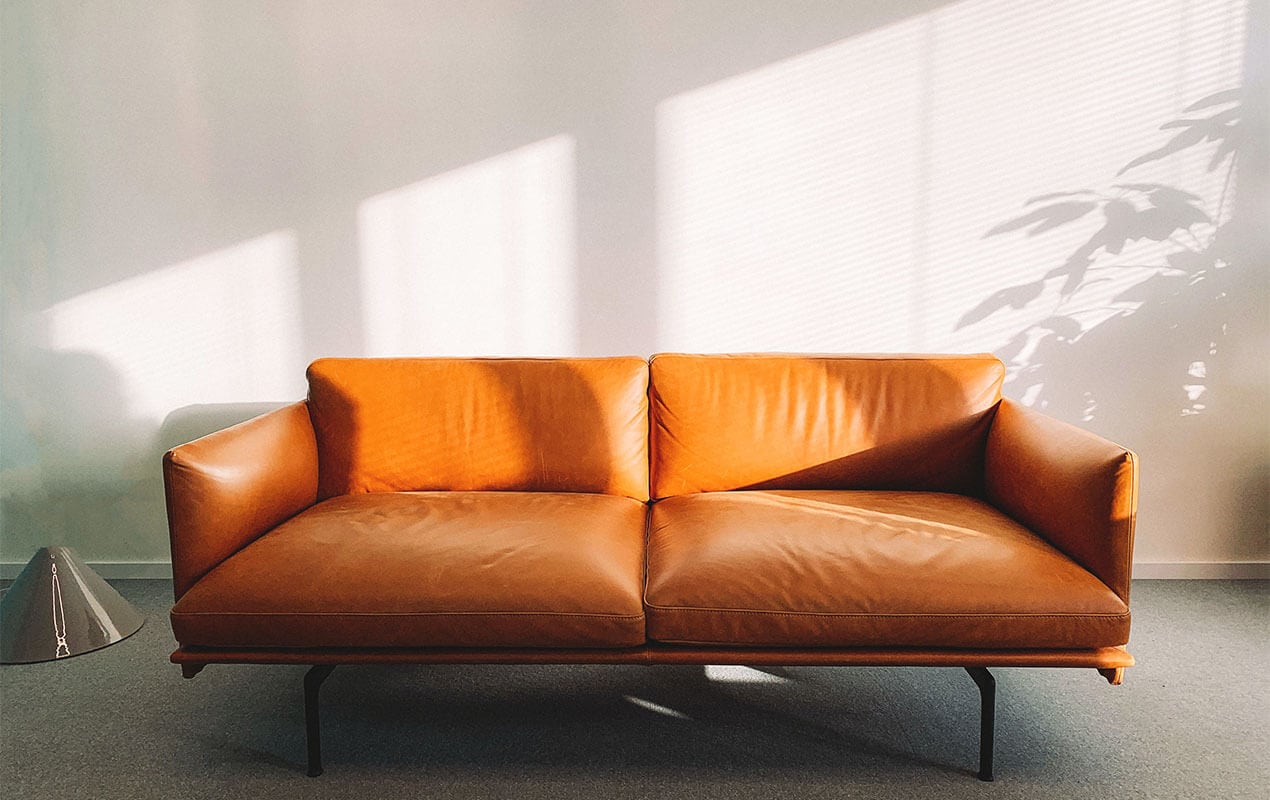 The Lamp  
The legendary angle-poise lamp had been invented in the thirties and was still a big deal by the fifties and sixties, sitting upright and reliable in workplaces and home offices all over the world. But for a more homey mid-century modern look, here are some general rules when it comes to lighting, and they include plenty of straight lines on the exterior profile plus sweeping, rounded shapes in the upper/ lower profile of the lamp. 
When it comes to the shade's design, anything goes: patterned, textured, or plain all work well, we simply recommend you make sure you have clean lines and a warm bulb for equal practicality and atmosphere. 
Our favorite has to be the mid-century modern floor lamp, though – this is because it adds such a strong suggestion of comfort as well as practicality. The very nature of this freestanding, arched lamp is that it is there to serve someone who is sitting wherever and however they like – it reaches over a chair or sofa to allow for reclining, relaxing, and entertaining. And isn't that rather wonderful?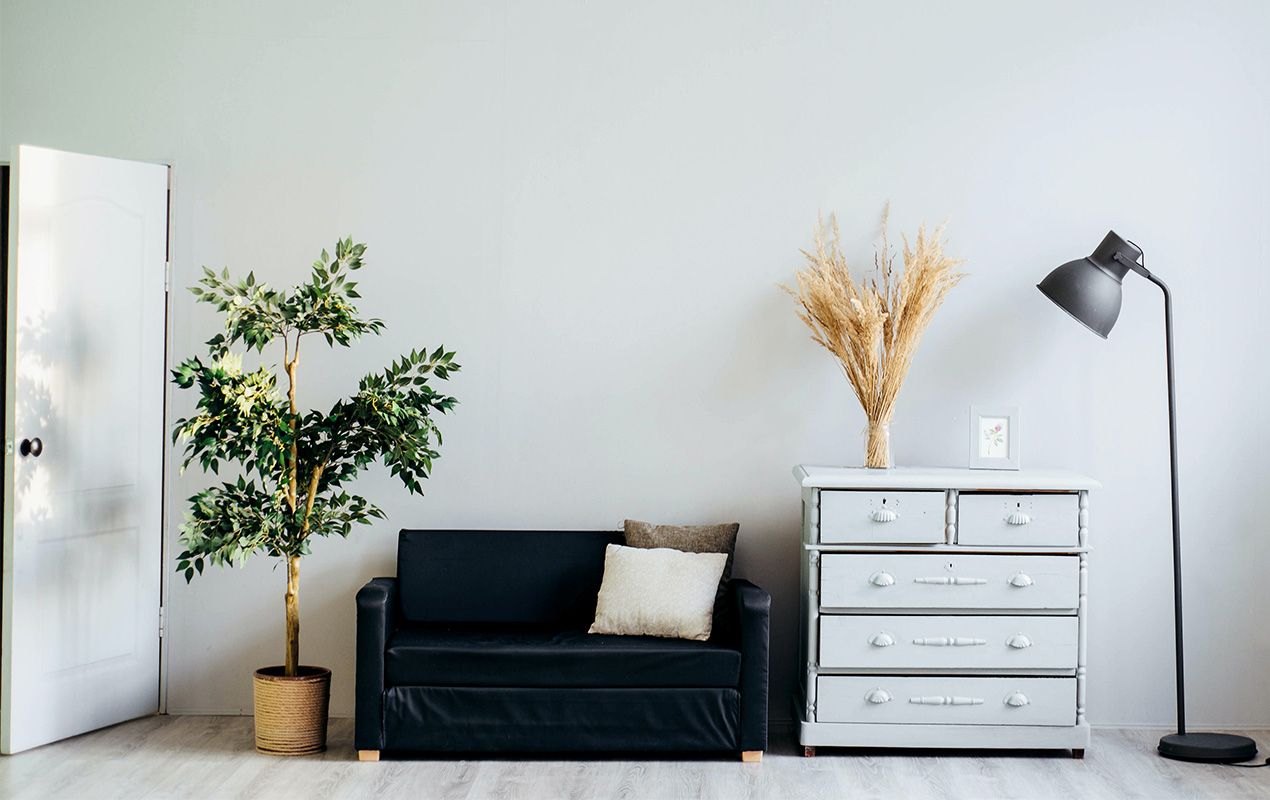 Quick Tip – Match it with some Pop Art: If you're trying to curate a full mid-century vibe in your home, then getting some Andy Warhol-esque prints or pieces of art is the perfect cherry on the cake.
Mid-Century Modern Homes: Designed for Enjoying Life
Everything about these top five key pieces shouts function and style – mid-century modern furniture was truly made for the people and to make being at home easier, more comfortable, and more practical. 
Begin by reading a good design blog, then invest in one or two items to begin your minimalist living room. Leave lots of space for your personal taste to be included, to which you can add what you love. That's the beauty of this interior design period – simple items that will blend in with you and your home, and crucially, whose beauty will endure for years to come!