Coffee, trinkets, books, and nibbles. What do all these things have in common? They can all sit nicely on a decorative tray! But should you populate your home with round trays or the rectangular variety? It's no doubt that a good serving tray is a dining room and kitchen must-have, but how much will the shape of one truly impact your enjoyment of it?
We've put together this list of the top five reasons that you should choose a circle tray in your home over a rectangular one, focusing on both the decorative and functional benefits of the rounded design.
Round Trays Look Better on Tables
The beauty of a round serving tray is that it will mesh nicely with the visual profile created on either a round or rectangular table. Placing a round tray on a round table creates a nice sense of stylistic synergy, while a round tray on a rectangular table creates a pleasant sense of contrast, making the sharp lines of the table feel less monotonous. 
Round trays also work better on tables of varying sizes. Rectangular trays aren't particularly suitable for smaller tables, as they can occupy too much of the horizontal space, while round trays distribute their size more evenly, fitting more seamlessly on both smaller and larger tables. A round tray on a smaller dining table in the kitchen or living room is a great start to a stunning breakfast nook.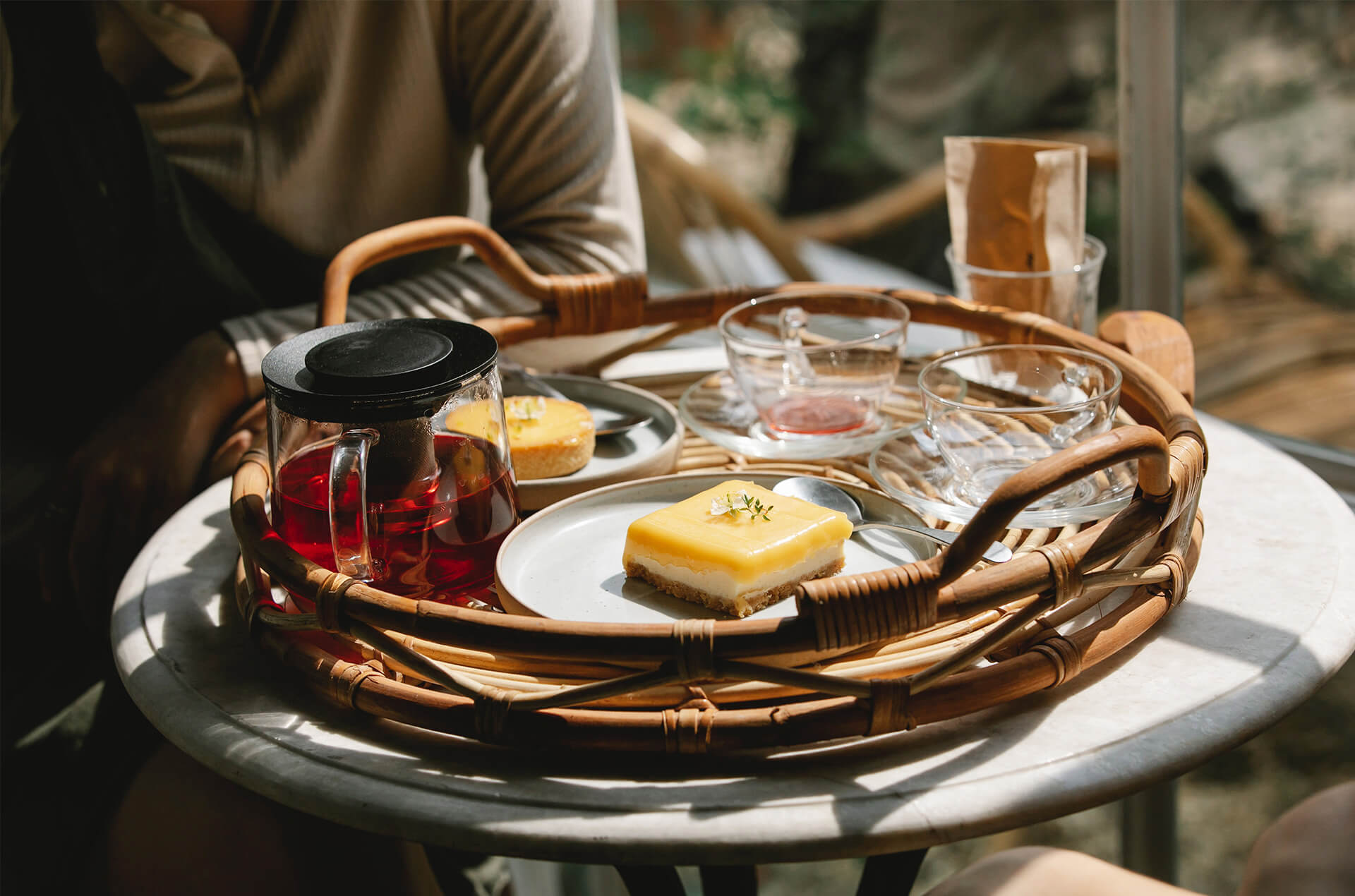 Round Trays are Better for Decor Centerpieces
Another reason for choosing a decorative round tray over one of its rectangular cousins is because it will carry and present your other pieces of decor in a more versatile and effective way, especially with centerpieces. Rectangular trays, by nature, create a sense of visual direction, meaning the decor choices that you choose for them generally need to be facing the same way, suiting mantle dressers better, presenting items such as photographs or painted figurines. 
When considering tray centerpiece ideas, a round tray will always be the better choice for presenting decor. With a round decorative tray, you open up your possibilities for presenting more abstract pieces of decor, such as sculpture art, plants, and more. Round trays are also much better suited for the holding and presentation of bowls, pots, and rounded serveware, acting as a perfect base level for more elaborate centerpieces.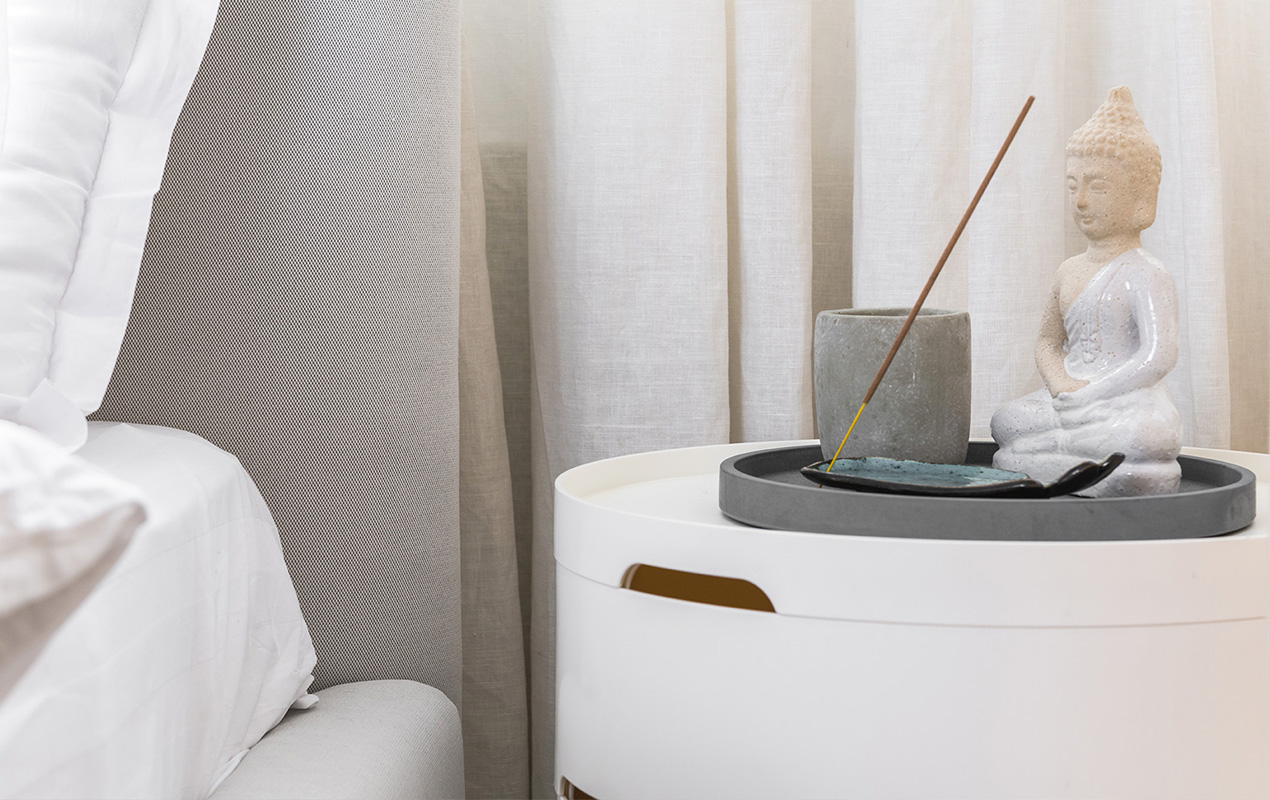 Quick Tip – Experiment with uses: A good tray can be used for any variety of purposes, from serving food and drinks to holding books or displaying physical art, so feel free to experiment!
Round Trays Create a Stronger Focal Point for the Table
If you're still not considering your best round tray decor ideas, then it's worth thinking about the focal points of your decorative plan. Circular items draw the eye in more naturally, which makes round choices better for coffee table tray decor and things of the like. Whether you're populating the tray with items of decoration, books, or hot drinks, a rounded tray will bring those items to attention more naturally. 
This is particularly effective in rooms that utilize a lot of straight lines and edges, such as with rectangular tables and highly defined sofas, as the contrast is striking and effective. It also works well in rooms with softer lines and rounded furniture, due to the centerpiece suitability that we mentioned previously. If you really want the contents of your tray to draw the eyes in and pop as effectively as possible, then choosing a round tray is really the only way to go.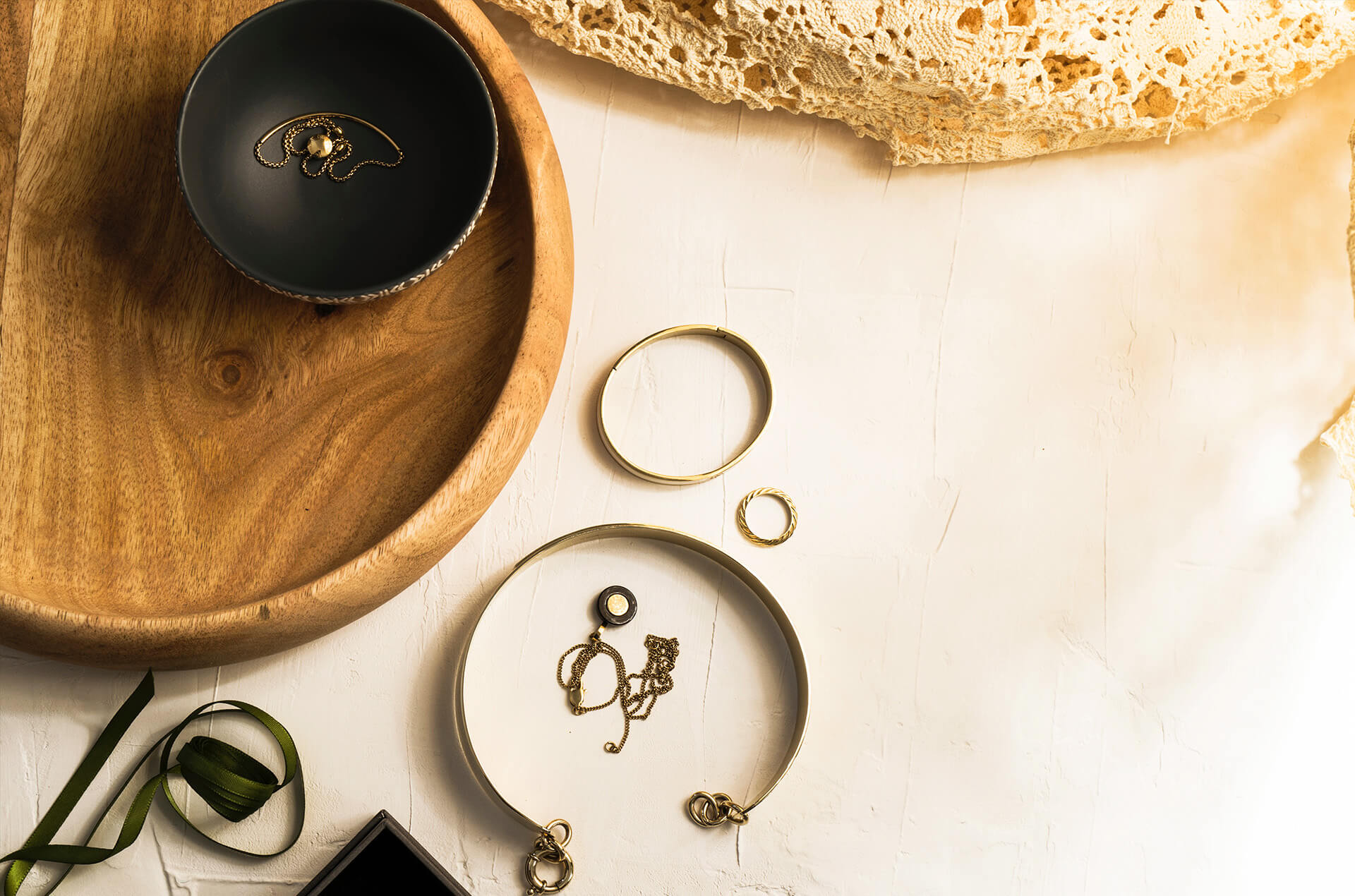 Quick Tip – Go natural: With the comfortable homeliness that round trays can bring to your space, it's good practice to choose ones made from natural materials. Think wood, wicker, and rattan for a laid-back vibe.
Round Trays are Better for Serving Food & Drinks
What's more inviting to a guest than bringing them a nice tray of coffee or tea with something to snack on when they sit down in your home? It's hard to think of anything, and a round serving tray is by far the best way to make this offering. Sitting around a table, sharing in conversation and refreshment is one of life's simplest pleasures, and with a round tray, you create a more welcoming and comfortable atmosphere. 
The round tray makes it easier for every guest to take their drink and snack, regardless of where they're sitting at the table, making things feel less binary and more casual than with a rectangular alternative. Similarly, a round tray can easily be turned without disturbing the visual flow of the space, so if someone wants a piece of the pound cake on your side of the tray, they can get it without having to stand up or reach over too dramatically.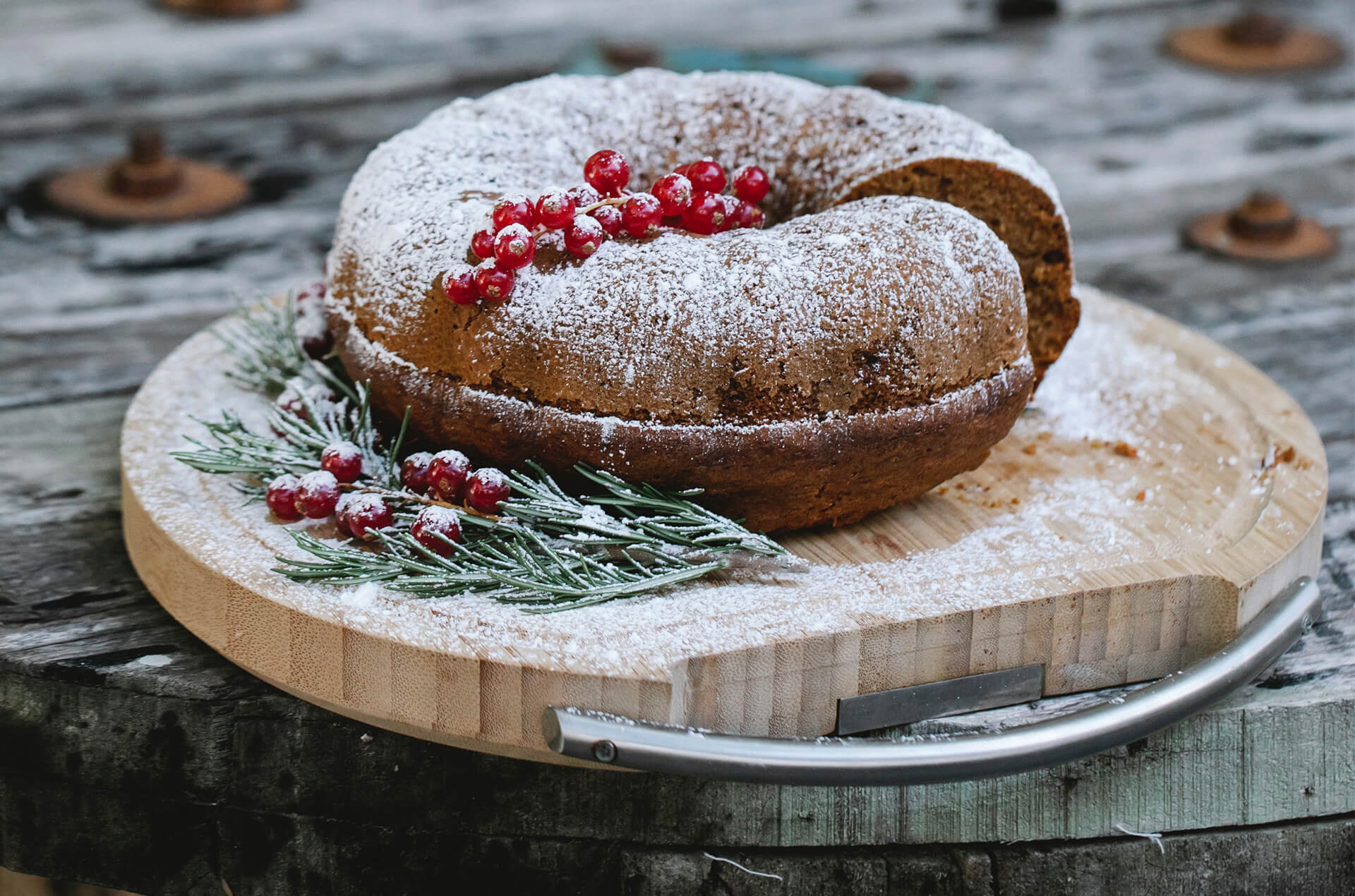 Round Trays are Softer & More Elegant Looking
This is probably the most opinion-based reason on the list, but we feel it's just as relevant. The softness and elegance of rounded trays and decor in general is a great way to curate a cozier, more homely atmosphere in a house. Staying faithful to the straight, rigid lines of rectangular furniture and decor can make a home feel a little too formal and stuffy, while soft round edges create an increased sense of intrinsic comfort. 
Adherence to this tip will be based on your preferred interior design style of course, with the preference to softer round edges aligning more with the principles of Scandi design from the noughties. If you're more interested in the Bauhaus or Art Deco movements of design, then opting for rectangular or straight-edged trays could be the perfect choice for you, but we feel that round trays are more versatile.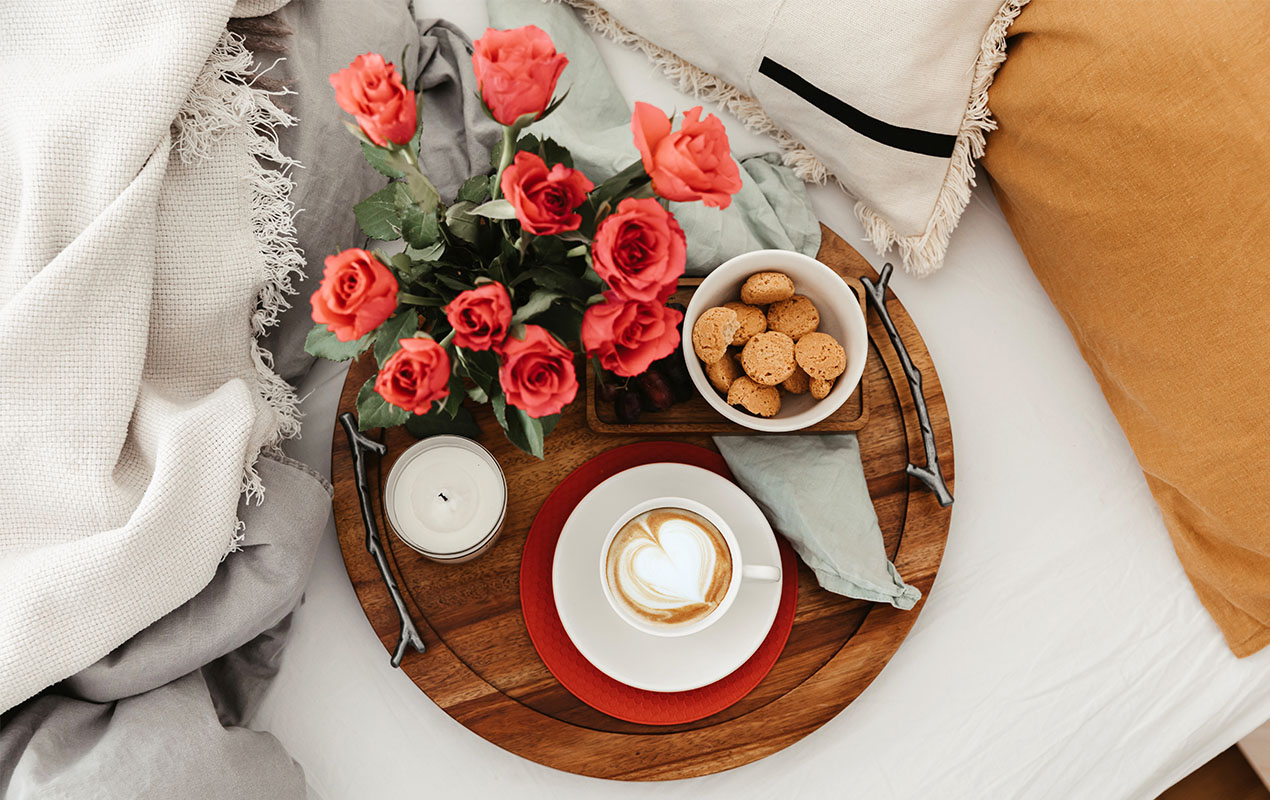 Quick Tips – Follow your instincts!: Remember, this is just our opinion – if you feel like a rectangular tray will be better suited to your vision for a perfectly decorated home, then follow your heart.
Conclusion
Ironically, round trays simply seem to have the "edge" over their straight-lined counterparts! Suiting different room designs more seamlessly, working better as focal points and centerpieces, and generally having a more elegant visual profile are all backed up with round trays even being practical. Really, it's no contest. Now that you know the why, you need to find the what. All that's left is to find the perfect round tray for you! As always, happy decorating.