How To Stylishly Liven Up a Boring Wall  
Whether you are looking for living room wall decor ideas to bring warmth or add a focal point, we have compiled – count them – 18 ideas to inject personality and style into your home, effortlessly and tastefully. Here are our personal favorite wall decor ideas. 
1. Sports Equipment
Sports equipment on the wall? Think about it: you've spent your hard-earned money on a great piece of kit, only to cast it aside when you are done. We think it is time to take your sports equipment out of the garage or basement and use it to create great living room wall decor ideas. Bikes especially are great, as so many of us are buying bikes right now.
2. Art 
While hanging statement wall art on the wall may seem like a no-brainer, it is important to find something that feels right for you and you only. Be honest about your taste and have fun – you can even mix the art up with contrasting items, like mirrors, for extra impact.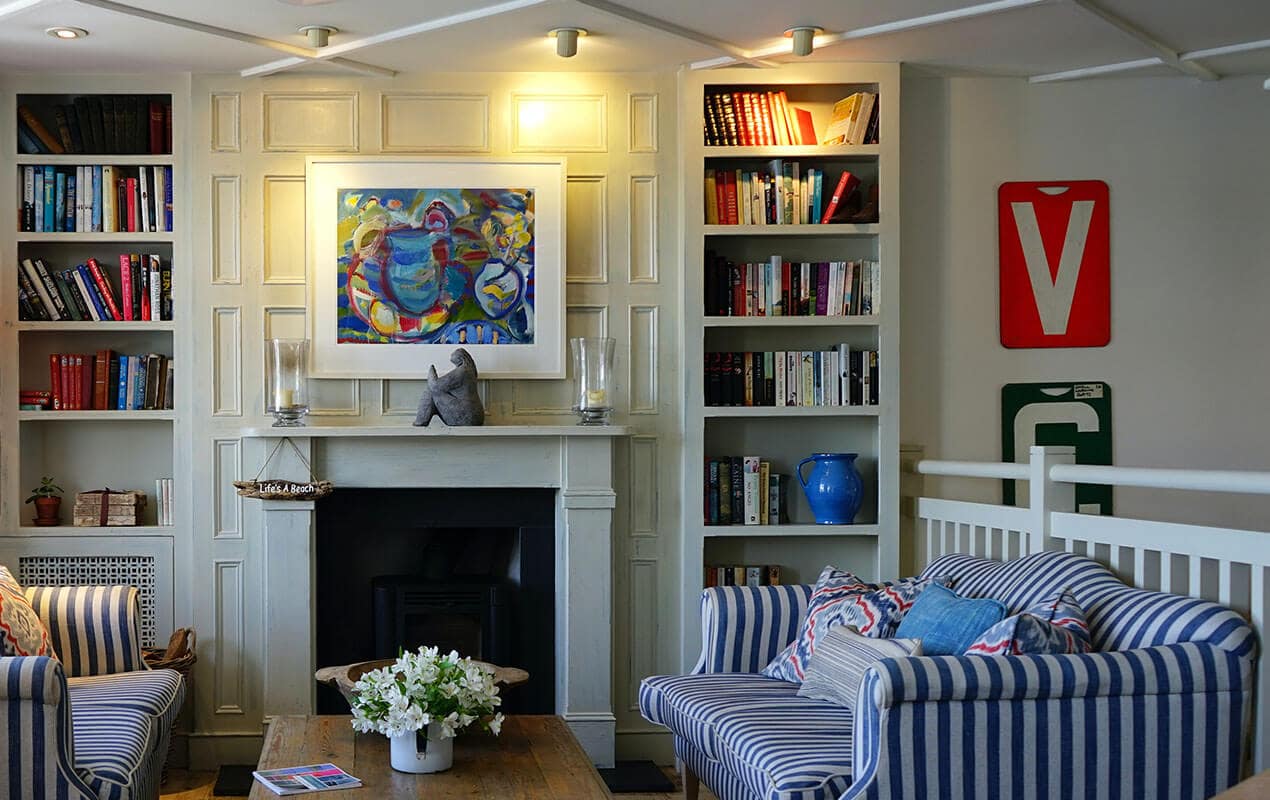 Quick Tip – Don't let the size of your room dictate the size of your wall feature – contrasting a large item in a small room and vice versa makes a fabulous statement. 
3. Gallery Wall 
To continue the art theme, one of our favorite styles at the moment is a gallery wall. Here is where you can pull together all kinds of frame colors, sizes, and shapes that you didn't think could match, and intentionally put them together.
4. Iridescent Mirrors                    
Looking for something a little more unusual? Iridescent mirrors are an amazing way to make the ordinary a little more extraordinary. With their unique colors, they provide you with a real-life selfie filter, making everything reflected in it shimmer with a wonderful glow. 
5. Framed Wallpaper 
If you love the idea of bold, patterned wallpaper but are not sure you want the whole wall decorated with it, one of our favorite living room wall decor ideas is to add just a cheeky sneak peek, by taking some of the wallpaper you love and placing it in a frame.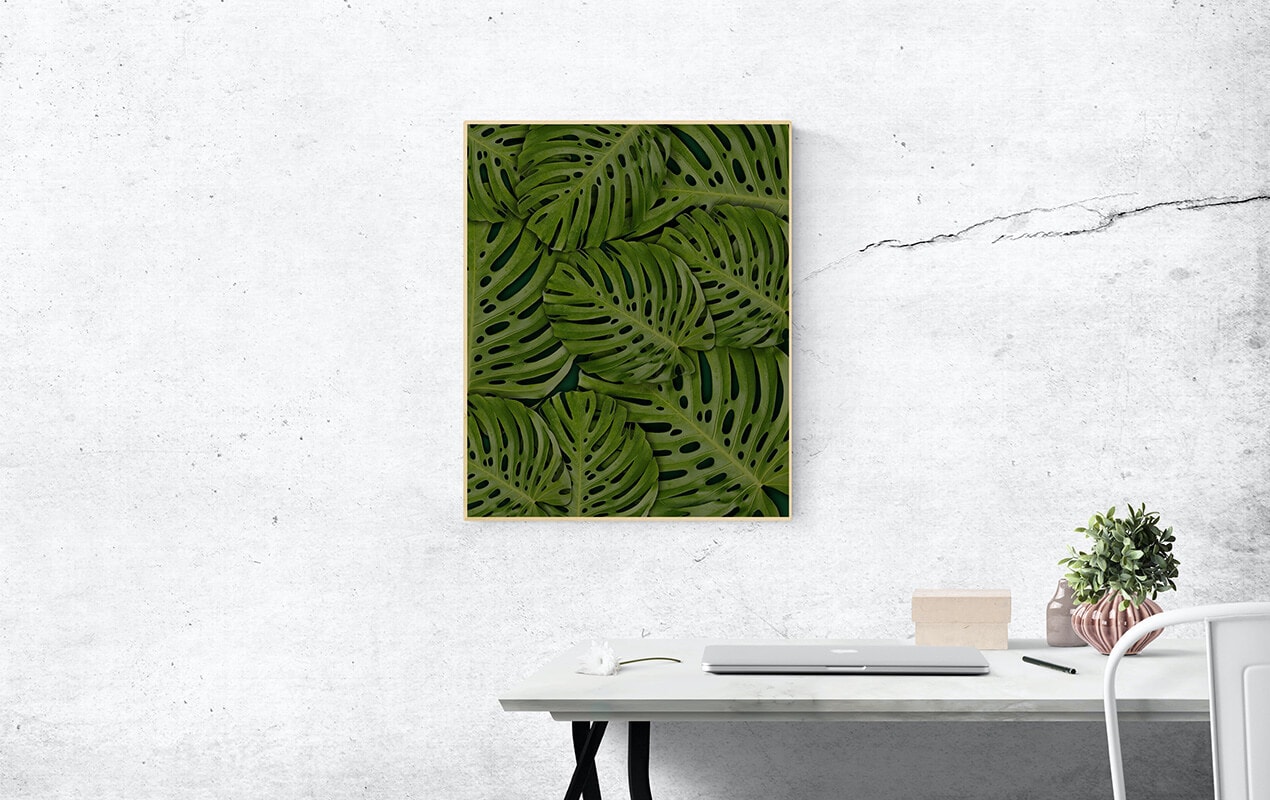 6. Mirrors
And while we are on the topic of mirrors, you can do no wrong with a regular mirror – or several! – on your wall. There are many sizes, shapes, and styles to choose from and they add depth, extra light, and the illusion of space to your room. 
7. Minimalist Shelves 
You know, you can go small with your decor too. If understated and petite is more your cup of tea, add some small shelves to the wall that are just big enough for one or two items such as photos or small ornaments. Shelves give way to pretty but not overpowering living room wall decor ideas! 
8. Books, Books, Books 
What can be more of a friend to us than a good book? Displaying some of your favorite reads is a classic way to add style and personality to your room. You don't even need to hang shelves – use table tops, mantlepieces, and side tables to bring life and color to your walls at any height. 
Quick Tip – If you don't know where to start, find a part of the wall that does not get much light and highlight that area with your chosen decor and some extra wall lighting.
9. Leaning Objects 
Let's take our wall decor ideas a little leftfield here and say that you don't need to attach an item to the wall itself to make it a feature wall. If you have a large item like a piece of driftwood or a standard lamp or even an art canvas, go ahead and lean it against the wall. Items at different heights create a wonderful effect.  
10. Popping Color 
Lovers of the minimalist look can breathe easy by simply choosing a paint color they love and painting one wall with it. However, we do encourage you to choose something that pops – so bright pinks or greens or yellows – because, well, we want this wall to sing, don't we?
11. Wall Lights 
Lighting adds interest and depth to a boring wall – go fancy with some decorative light shades or opt for something simple and understated if that's more your thing. If you have hung some statement wall art, hang the light over that for an 'art gallery' look.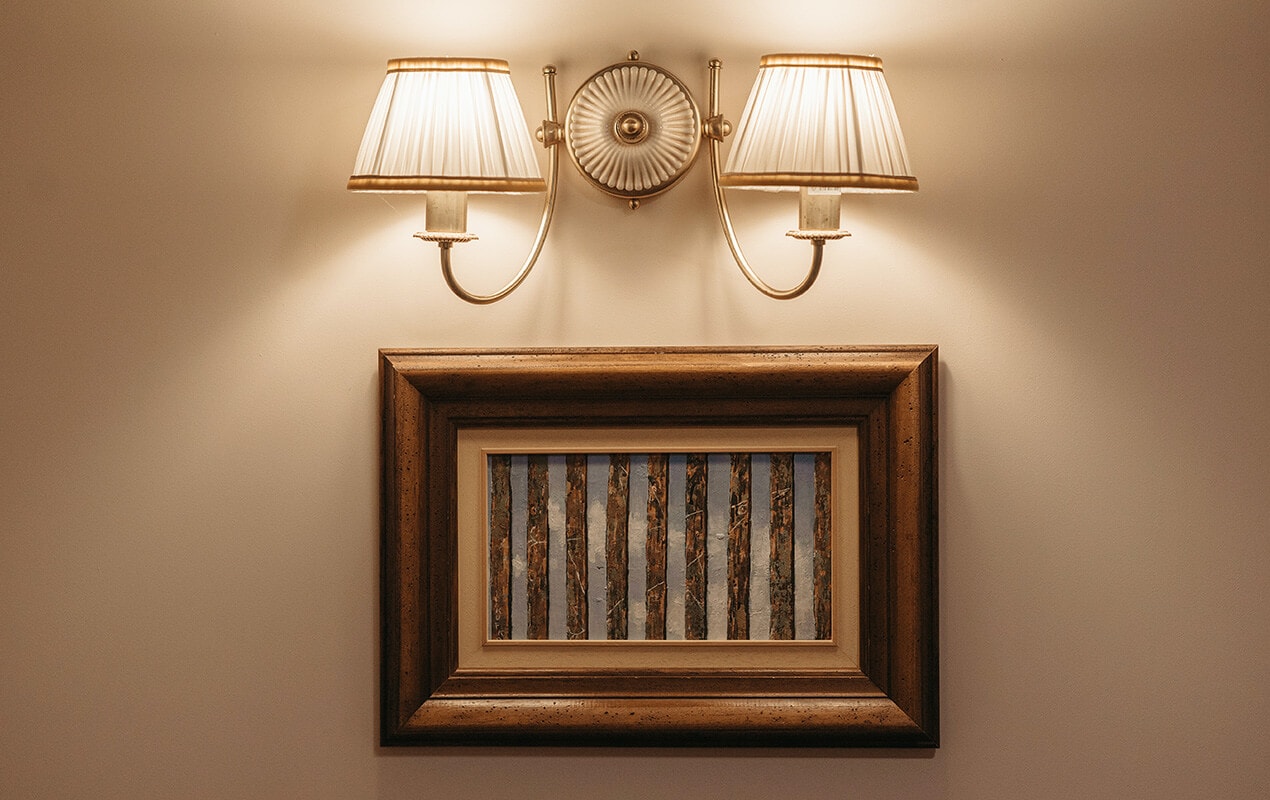 12. Highlight the Architecture 
If you are lucky enough to have a home that has amazing, built-in features you are in the perfect position to make the most of them and add interest to your room! Moldings, window frames, and chimney breasts are wonderful features to highlight by painting them a bold color. 
13. Floor-to-ceiling windows 
Windows might not be your first thought when it comes to wall decor ideas, but here is a fabulous feature that will draw the eye to the beautiful outdoors, framed by stylish window dressing. If you don't already have them, you can easily install windows and even French doors for extra wow factor. 
14. Greenery
Greenery makes a house feel like a home – you can hang plants from the ceiling in a classic macrame, place them on a shelf, or, if you have tall plants, you can place them on the floor next to your wall. Sit back, breathe in their oxygen, and watch them flourish!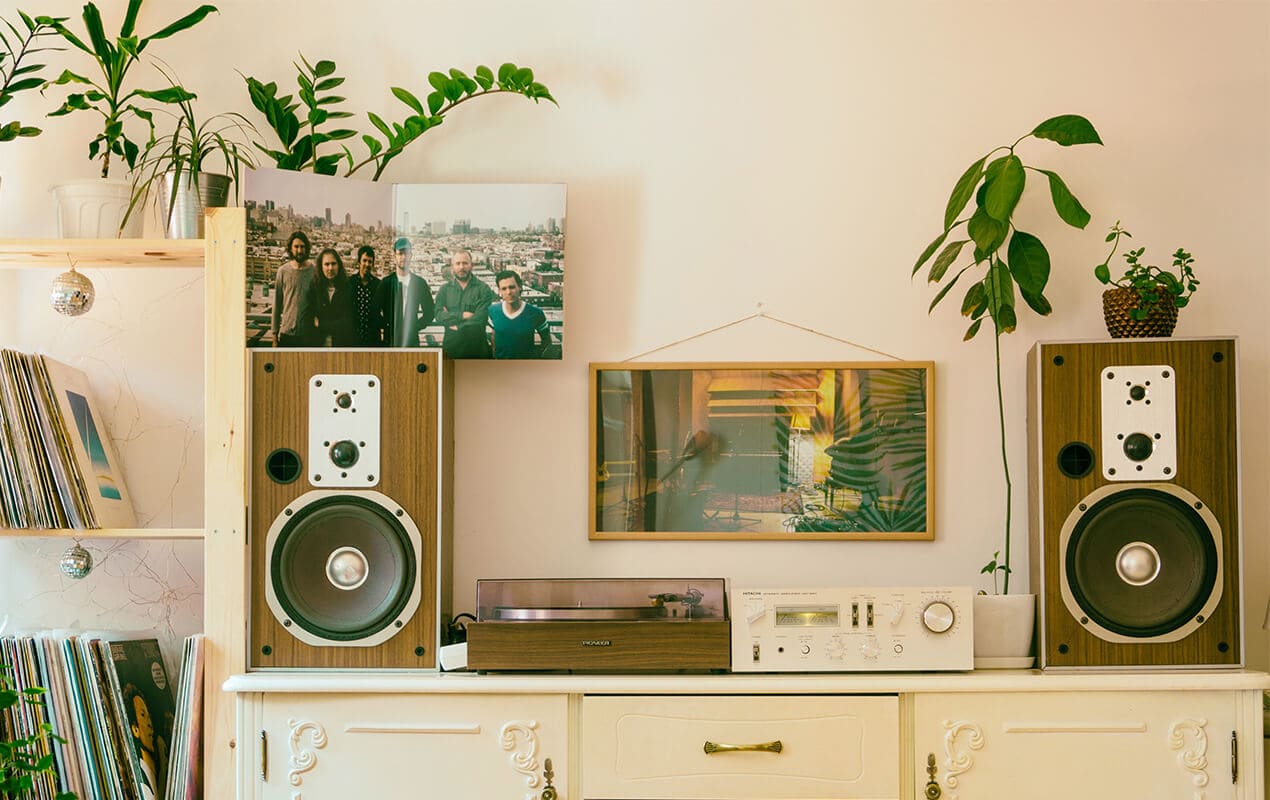 15. Panels
Don't settle for the walls you inherited – change things up with some paneling. You could add reclaimed wood panels halfway up the walls for added warmth, or go fancy with polished mahogany paneling across an entire wall for that 'Hogwarts library' look! 
16. Drama 
Embrace the trend for dramatic colors and decor with some deep tones in your paintwork or wallpaper – deep red, navy blue, and even black looks fantastic next to brassy metallic accessories and will provide an amazing backdrop to your favorite artwork. Choose one color for the ultimate effect. 
17. Drapes 
You can make both the window and the wall bigger and more beautiful with drapes or curtains. If you were wondering, 'are curtains off trend?' we think that, with style and taste on your side, nothing is off limits and you are never stuck for some beautiful living room wall decor ideas.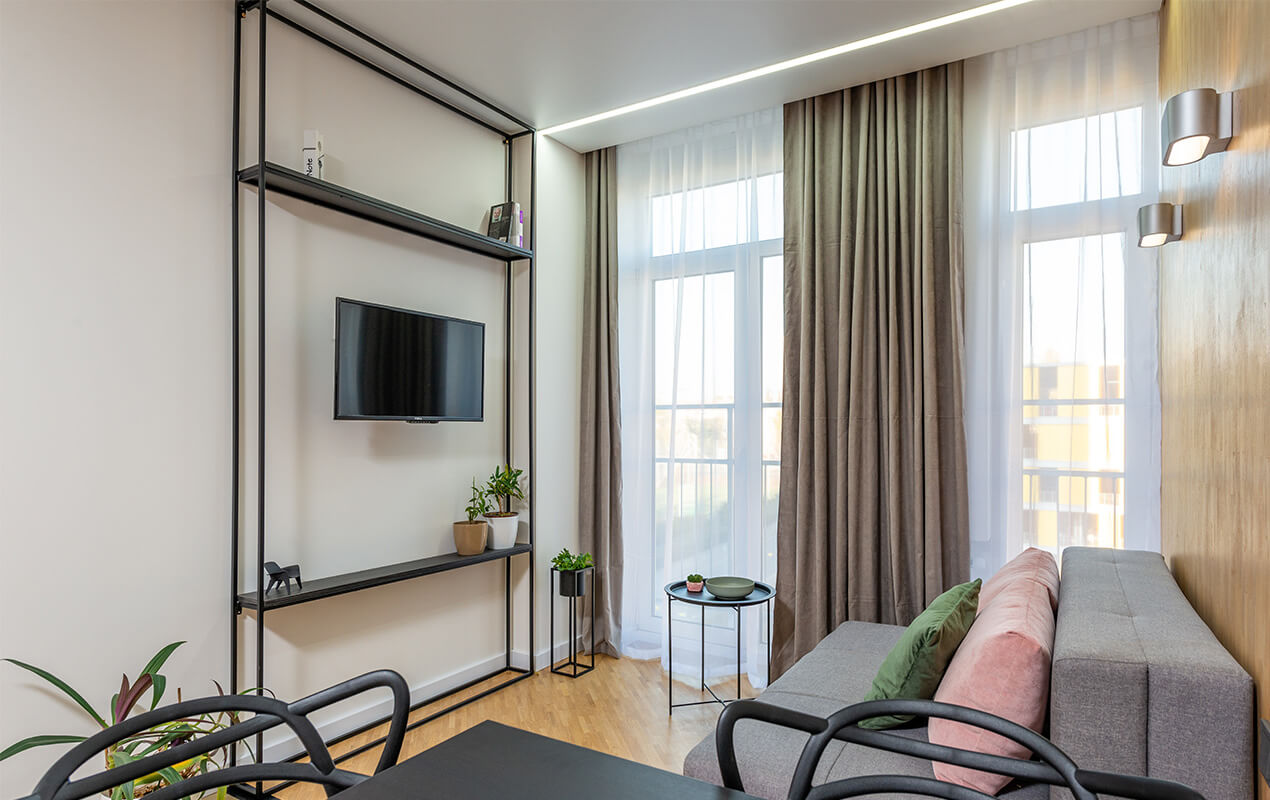 Quick Tip – In order to present a wall that is orderly and not too chaotic, keep the items you hang within a neat but invisible boundary line.  
18. Clock in
Finally, if going crazy with art, paint, or driftwood just isn't your bag you still have one option that is both useful and stylish – a statement wall clock. Particularly perfect if you are starting to investigate how to decorate a living room, a wall clock will add timeless charm and a focal point you will never tire of! 
Just Some Wall Decor Ideas! 
If you have a wall where you feel that there is something missing, there are many unique ways to bring it to life. It need not be all about painting or wallpapering the area, but it can be about self-expression, owning your space, and creating something that works for you.
It is also a great opportunity to see what features your home already has and using those to your advantage, such as beams, recesses, and moldings. Even new homes may have unusual features such as a great view or high ceilings you can show off. Gather as many ideas as you can from the wonderful world of interior design blogs, then make a list of your favorites, and be bold!