We Share Our Elegant Living Room Ideas 
A living room is so much more than a place to put the TV and veg out with a bucket of popcorn in front of a Netflix box set – it can also be a place as elegant as any stately home or royal palace. And the good news is that creating a beautiful, formal living area need not be expensive to do. With these ideas, we are not going to leave the days of relaxation and comfort behind, but inject a more classic, less casual aesthetic that will make you feel special every time you walk into the room. 
#1 Two Upright Sofas (and Remove the TV) 
For a fancy living room, there is nothing more transformational than a new seating arrangement. A very elegant and formal way to do this is to place two upright sofas opposite each other with a table in the middle. This not only looks pleasingly symmetrical but it also takes the focus away from things like the TV or other devices, and it invites more time-honored activities like conversation or reading. 
There are other advantages to this new layout too, including the fact that you can choose any spot you like to place your upright sofas, such as next to the fireplace or by a big, bright window.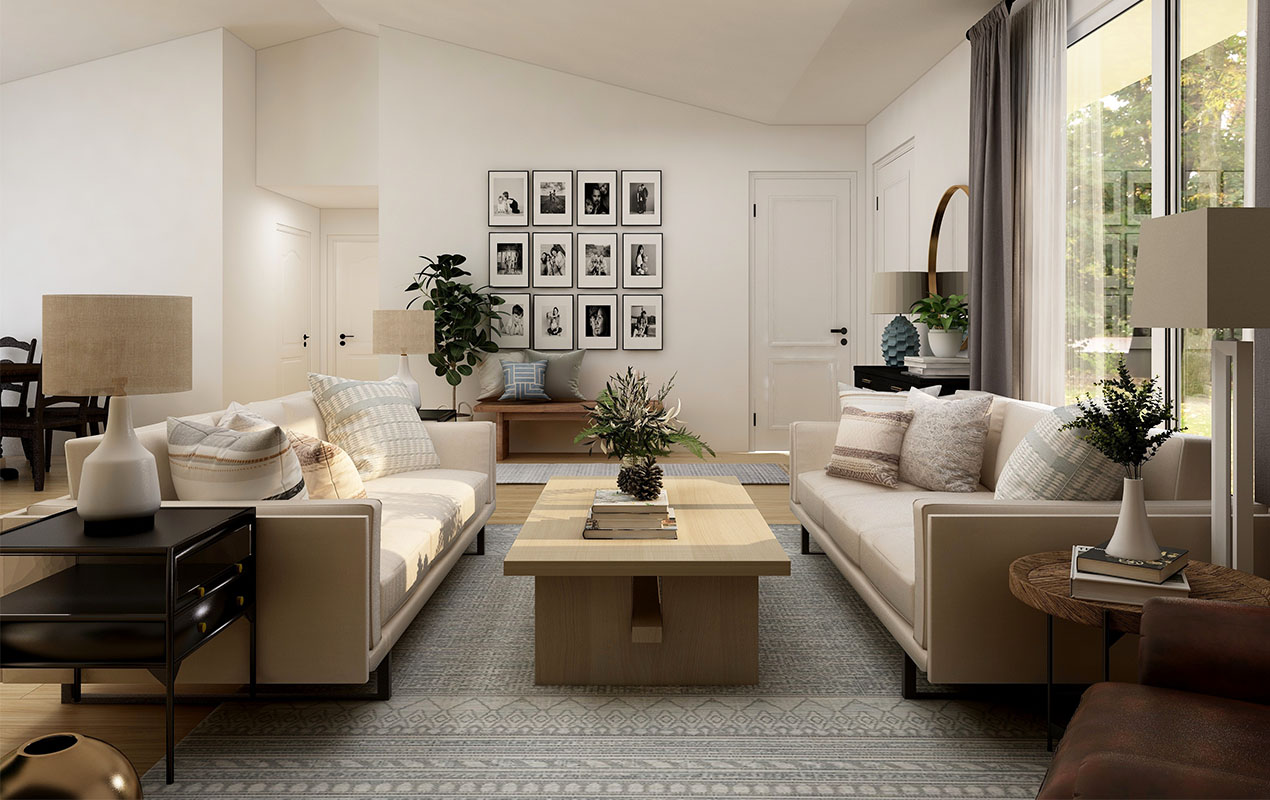 Quick Tip – If you want to keep your TV in the formal room, add an attractive screen to put in front of it when you're not watching it.
#2 Mix Antiques and Modern 
There is a very specific joy that comes from mixing modern design and innovation with classic antique objects or features in the home. A cozy yet formal living room will be one that has the warmth that comes from a collection of stunning items like antique furniture, ornaments, and even features like high ceilings and moldings combined with the bright, clean lines of modern coffee tables, corner sofas, and lighting. 
If you are looking for more contemporary living room ideas, you can match colors and shapes together or deliberately make them clash; the choice is yours, but either way, be sure to choose your items with confidence as this will shine through in the final effect. 
#3 Gather Around the Fireplace 
When you use the fireplace as your starting point and design your layout around it, the effect is timeless and so welcoming. It is important you take note of the period of your fireplace so that you can match it or contrast it with the right contemporary style. You might have an original vintage fireplace surround or want to create a modern, Scandi look with a simple log burner – either way, for a formal look, ensure that the fire doesn't get lost in the layout and that you have plenty of seating available for everyone to gather around.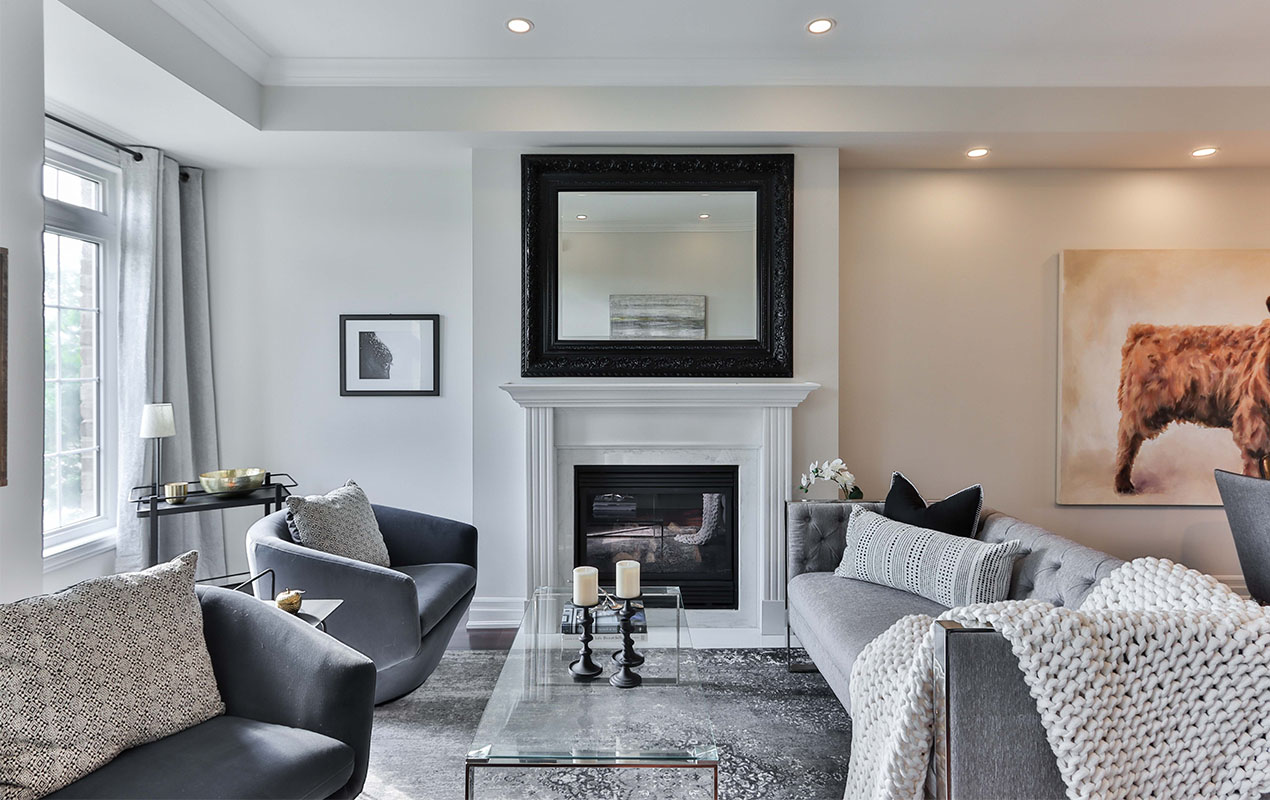 Quick Tip – To avoid your room feeling cold or unloved, make sure your formal living space is near a more informal one, such as the kitchen.
#4 Hang Artwork                    
Art provides an instant hit of color and character and speaks volumes about your own personality and style. Like books, visual art provides a talking point for your guests and a focus to your room that is more formal and just as stimulating as a TV screen, often more so. Art should never be something that you add as an afterthought – you should embrace your tastes and include it in your formal living room design so that it can have a central and vital place in your room. 
#5 Create a Library 
If you have taken idea number one seriously, you will have moved the TV into a different room in the house. Now that you have done that, you will need to provide another, more classic kind of entertainment – and what could be more perfecct than books? 
Having a library is the most quintessential of all the luxury elegant living room ideas because you can show your guests what your tastes and interests are. How to display books? Our advice is to go for a classic, alphabetized layout and steer clear of spine-in or color-coordinated displays.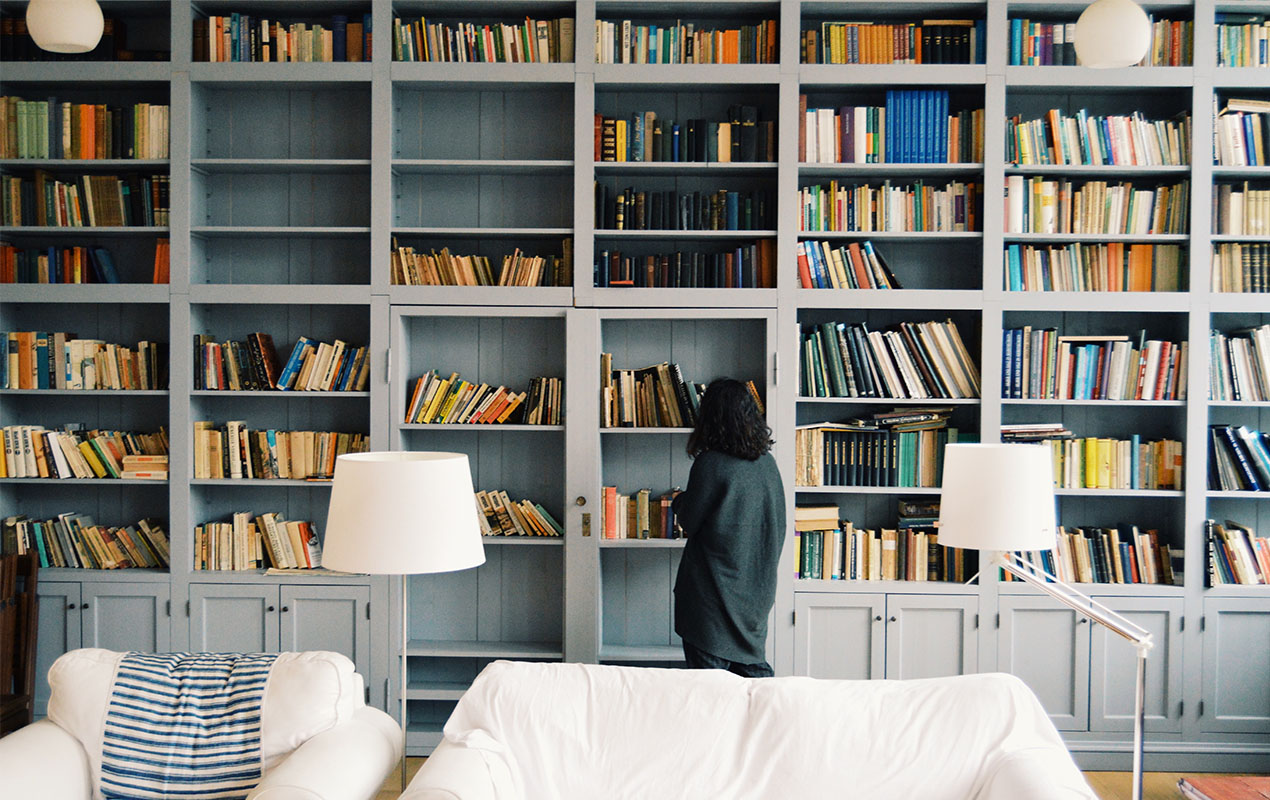 #6 Get a Large Rug
The difference between a modern living room and a formal, more traditionally influenced room is soft furnishings. While a contemporary space with clean lines and wooden floors may look great in a magazine, nothing is more inviting to guests than comforting experiences such as walking on a soft rug. Bearing in mind all of the other formal living room ideas we have listed here, the rug is the item that can tie the whole room together. You can unite colors and styles in one piece and in the process, keep the coziness of a casual room. 
#7 Freshly Cut Flowers 
No matter what your favorite flower is, you can instantly add formality and homeliness with a display of fresh-cut flowers – and if they come from your own garden, even better. As with so many of these key pieces, make them prominent in your formal living area, and don't be shy about being striking or contrasting colors and styles with your decor. 
A quick trick to achieving a quintessential formal living space is to find the best receptacle for your stems – so if you are wondering what the best vase for tulips is, do your research and your reward will be a gorgeous, fancy living room (the answer is a rounded vase by the way!).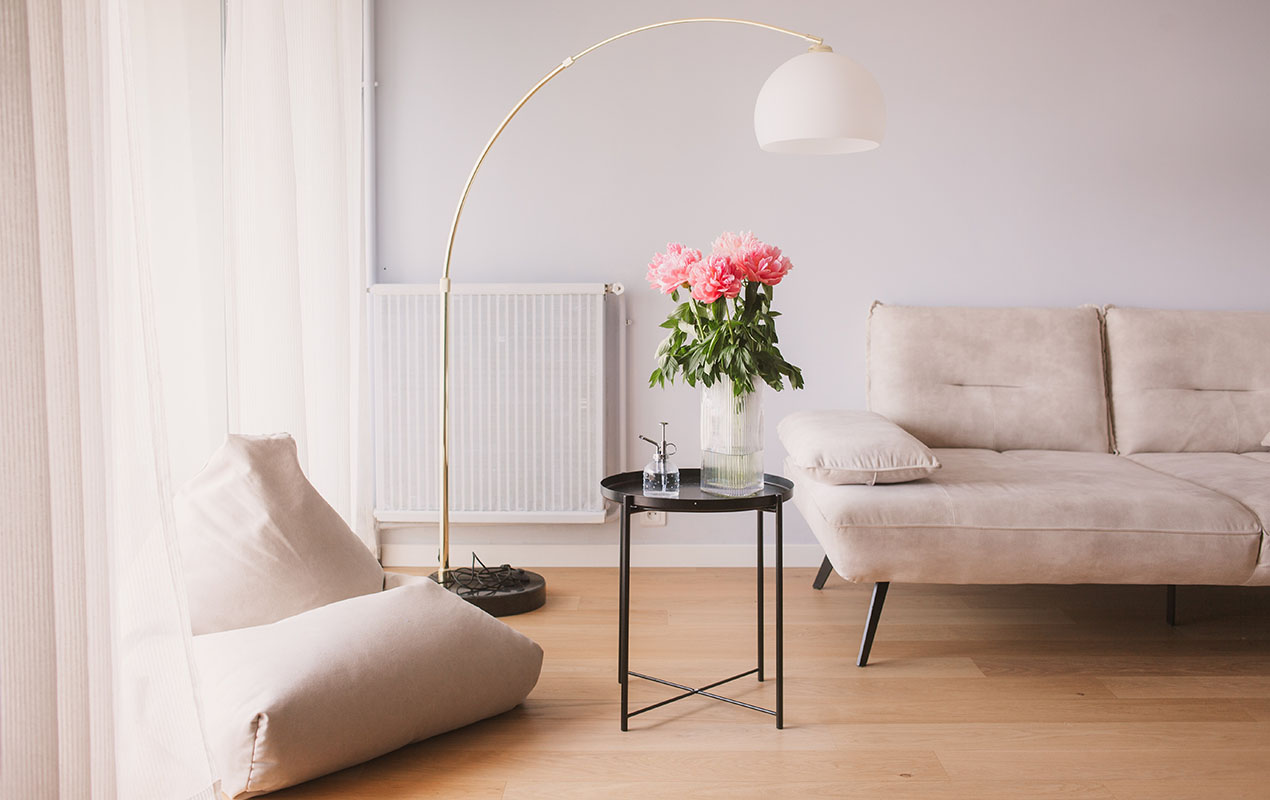 Quick Tip – Formal does not mean you can't have fun – mix fabrics and colors to your heart's content while sticking to the aim of creating simple focal points.
Formal Living Room Ideas That Are Still So Inviting 
If you want to turn your casual TV den into a formal yet inviting living space, we recommend removing the TV and putting art and culture in its place, then creating a living area that invites conversation and relaxation in upright elegance. Find a blog that answers your living room layout questions then prepare to feel regal!