When it comes to your home interior, you want to keep an air of style about the proceedings. There are no wrong or right answers when it comes to making design choices with your home, and expression is everything when it comes to a stylish home interior. However, you may feel a little lost on where to get started.
We've created this list of 7 valuable stylish home interior tips to help you get started on bringing new life to your home's interior, avoiding too much specificity so you have the freedom to experiment and try new things.
1. Be Yourself
Your home is your sanctuary, and there's no reason that you should make any design choices that aren't totally representative of your tastes and personality. With so many homes these days looking like professionally curated showrooms, there can be a level of pressure on homeowners to try and design a perfectly put-together modern home interior, that in practice is a little unrealistic.
Be true to your tastes, remember that you're the person who will have to live with the choices. Having guests around is all well and good, but you're the one sleeping, eating, and potentially working there, so be honest about what you want to yourself and block out the noise of external pressure.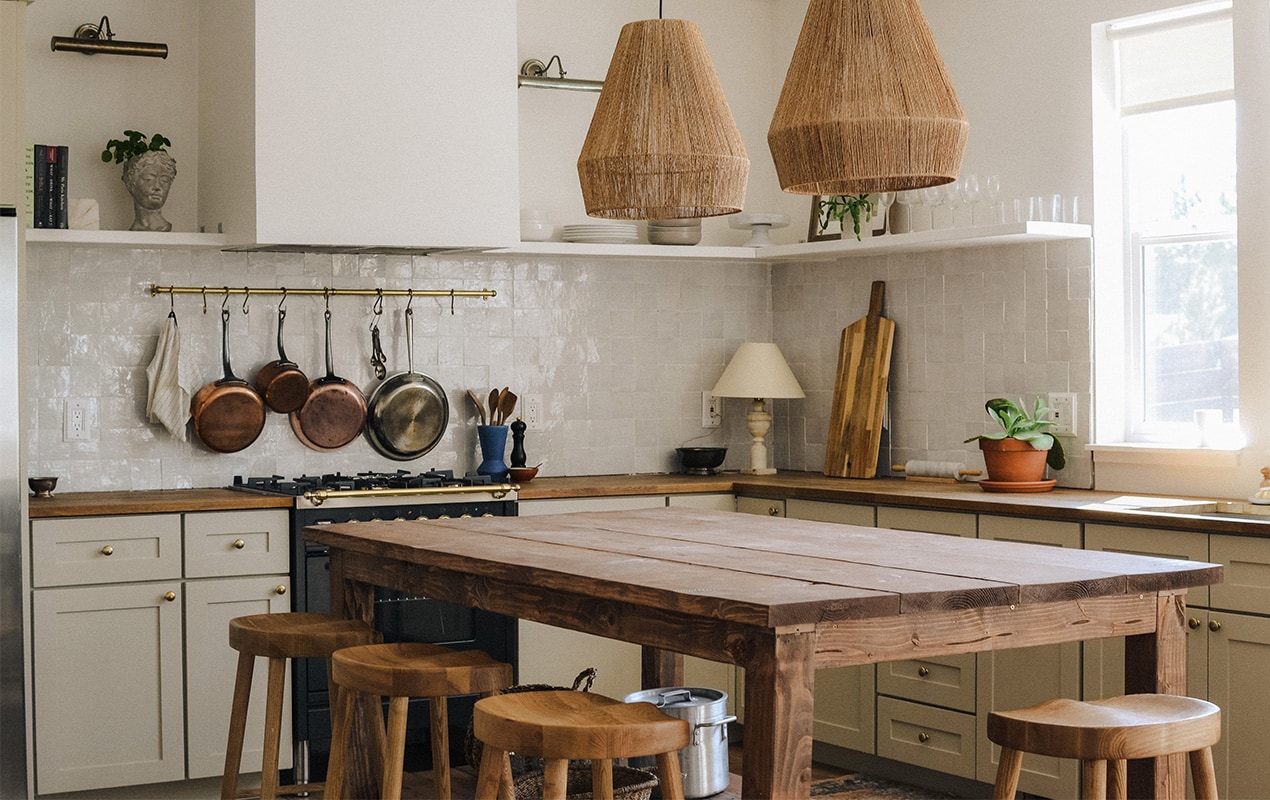 Quick Tip – Work to a Budget: Imposing a financial limitation on yourself can feel stifling, but in reality it will help you to be more decisive and considerate when selecting pieces of decor and furniture.
2. Use Samples
If you're looking to change the color scheme and style of your walls, carpets, curtains, or upholstery, swatches and samples are your best friends. Having a variety of samples at your disposal can give a better idea of how your concepts will come to life when put into practice, whether simple paint strips, patches of wallpaper, or swatches of fabric.
Returnable samples are a great resource that you can use to make comparisons and analyses in a real-life context, without the commitment or cost of ordering multiple non-returnable samplers.
If you've got something of a green thumb, it might be a good idea to make some biophilic design choices. Biophilic design is focused on integrating natural elements into your home's indoor spaces, encouraging a deeper connection with mother earth. This practice has been shown in many cases to have positive, holistic impacts on mental health and general well-being.
Biophilic design can go as far as you want it to, whether it involves placing potted plants in the rooms of your house, creating grassy/mossy patches on your walls, or the presence of a water feature in your home. Feeling closer to nature can do wonders for your sense of comfort and health, so if you're lost in terms of direction, consider taking the biophilic route.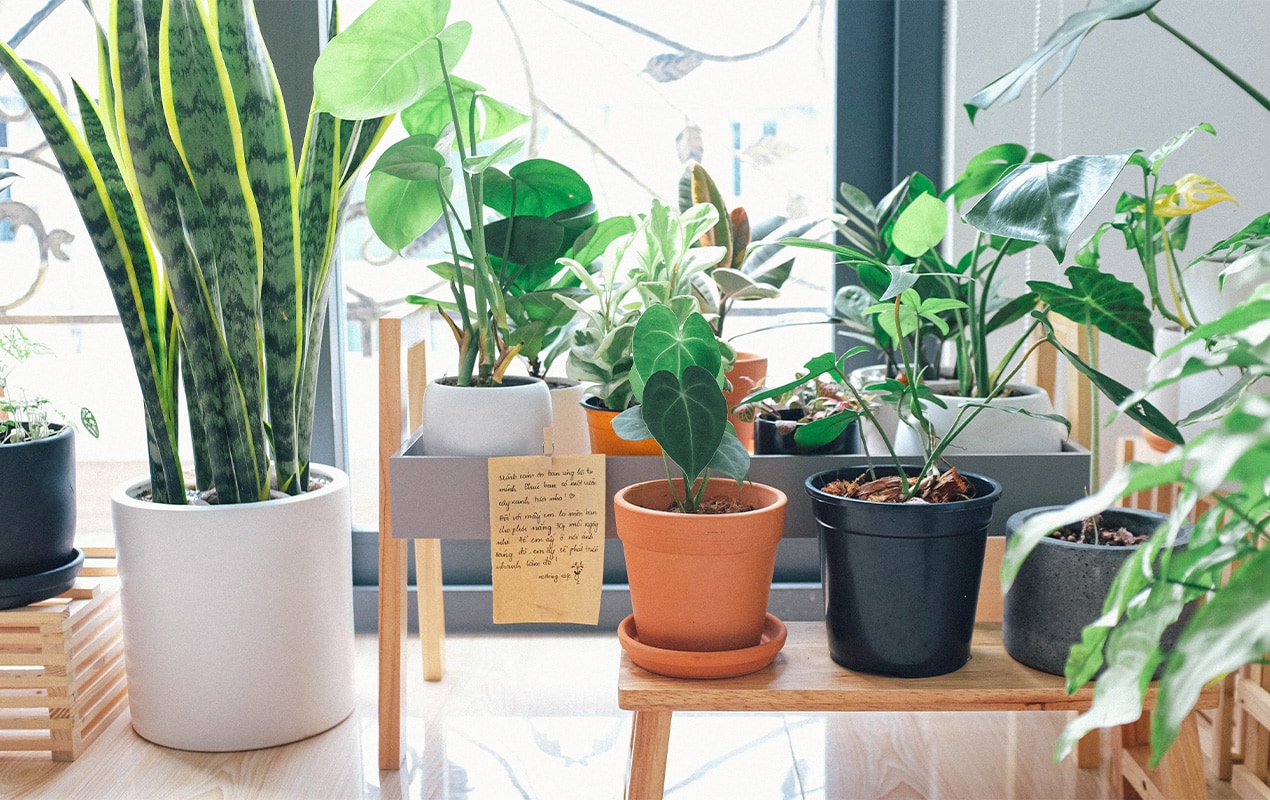 4. Think Design Eras
Are you more of a fan of Retro or Scandinavian design choices? How do you feel about Luxury when put up against Industrial home interiors? These are good questions to ask yourself before embarking on a home redesign, as with a knowledge and appreciation of the different design eras, you'll find valuable inspiration when it comes to making purchases of furniture and pieces of decor.
Whether you lean towards the more Eclectic style of the 2010s, the Minimalism of the 1990s, or the Bohemian sensibilities of the 1970s, understanding these eras will help to inform your choices in a logical manner. Taking a deep dive into the design eras is a useful exercise in interior design planning.
5. Space is Everything
You might have your eye on a certain sofa or coffee table, but have you really considered how it will fit into your home? While a piece of furniture or decor may seem like a strong aesthetic choice for your house, it's important to thoroughly measure and contemplate the size of the room you plan to bring it into.
Bigger living rooms need bigger sofas and vice-versa, so be diligent with your readings. Don't try to overcrowd rooms with too many features that tickle your fancy, and don't leave a room feeling sparse and empty (or do, it's up to you of course!). Style is important, but practicality is equally if not more vital to a good interior layout.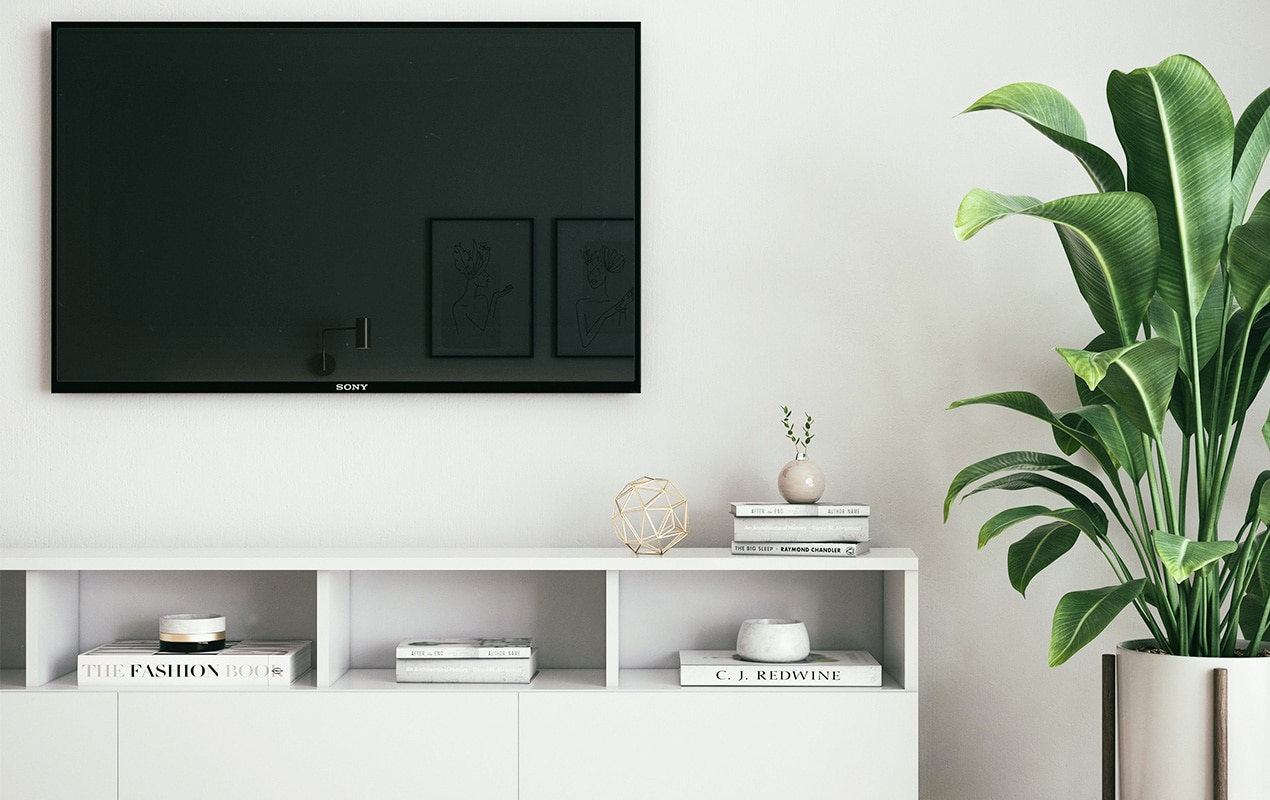 Quick Tip – Consider Art you Love: Whether it's paintings. sculptures, photography, or even film, the visuals that you connect with could be a great place to draw inspiration from when restyling your home.
6. Work with What You've Got / Be Thrifty
There's a natural instinct when it comes to curating a stylish home that screams at you to spend an absolute fortune on new furniture and decor. This doesn't have to be the case! You can make some drastic changes to your home's interior with the use of some good old-fashioned rearrangement. Even just throwing or giving away a few unwanted pieces can open up a room, bringing a new dimension to your home.
In this vein, don't be afraid of thrift! There are numerous online and physical marketplaces where you can source pieces of furniture and decor for next to nothing, so don't turn your nose up at frugality. It may take a while, but after sifting through the dirt, you can find some real nuggets of gold.
7. Colors, Colors, COLORS!
This may seem a little obvious, but you might be surprised at how many people treat the colors in their homes as something of an afterthought. The shades and tones that populate your home will define the rooms within it, having a profound effect on the atmosphere and the way that light will function in them.
It could be as simple as going for something neutral in the room of an incoming baby, or something more specific like choosing a darker scheme for a TV room/home cinema. Considering colors in detail is a great way to find inspiration for your project.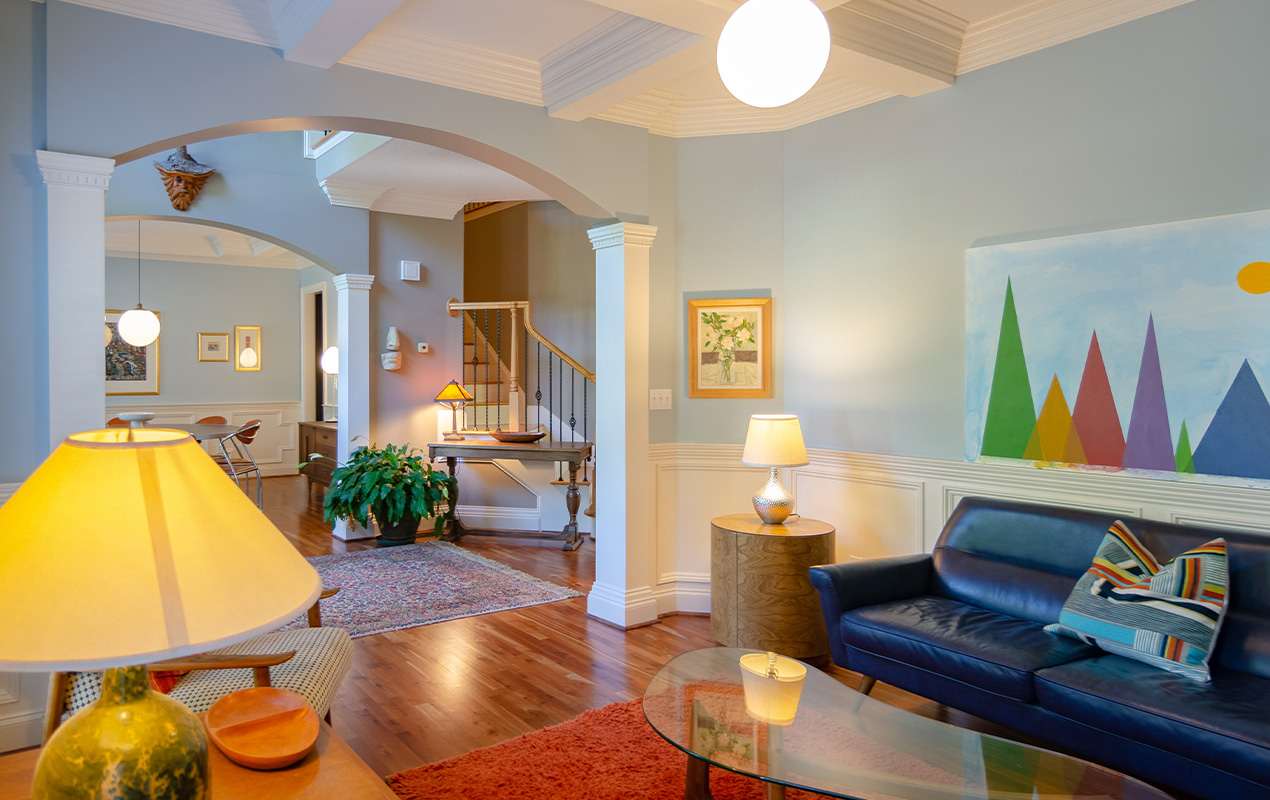 Quick Tip – Approach Trend with Caution: Trendy doesn't always mean stylish. While it can be tempting to try and redesign your home with the newest trends front and center, it's better to cherry pick inspiration than simply follow a time-sensitive template.
What Next?
If you're in need of even more inspiration, check out our more design blogs, where you can find guidance and ideas for more specific and general aspects of interior design. Along with this, browse the ranges of different brands and look for the pieces that pop out. Happy designing!