Recently updated on January 12th, 2023 at 02:15 pm
Open-plan living is a dream come true for some homeowners, but for others, it can feel like a mighty task to undertake. With a living and dining room combo in your home, you've got plenty of space to experiment, but it also leaves you with a lot of decisions to make. Will you keep your living room and dining room together in terms of style and decor, or are you going to try and make the spaces feel as distinct as you possibly can?
We've decided to give you some of our favorite living and dining room ideas and tips, so you can approach the unique layout without feeling overwhelmed or at your wit's end.
Consider the Purpose – Divided or Combined
Do you want your living room and dining room combined or separate, despite their shared space? Before you start arranging furniture and buying new pieces of decor, it's important to decide how you really want to use the space. If you plan on entertaining guests in the space it may be a better move to create an open living room and dining room that feels connected and flowy, while for a family home where dinner and TV time shouldn't cross paths, it's better to make the areas feel more distinct. The rest of this article will feature advice for each of these approaches.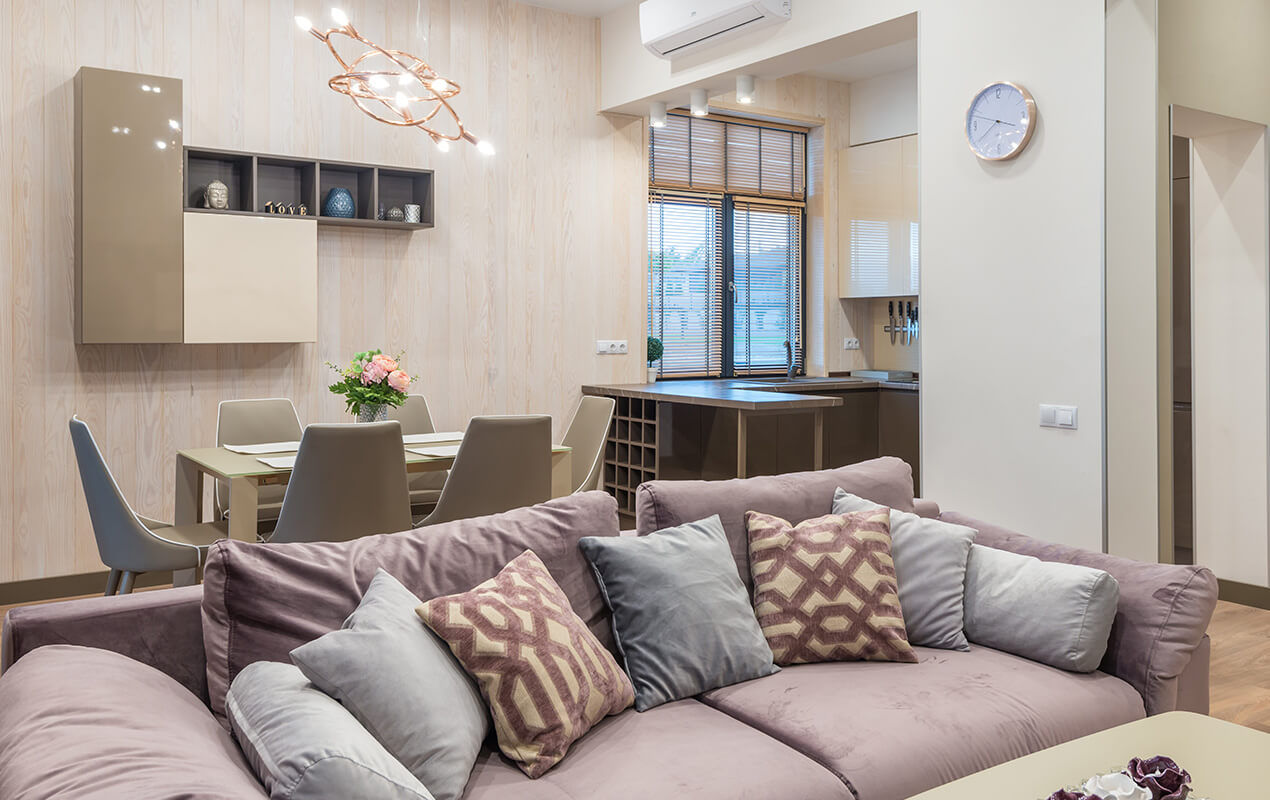 Quick Tip – Feel free to experiment: The beauty of this sort of space is how much opportunity to try new things it brings with it, so feel free to give your ideas a chance in either direction.
Use Rugs to Divide Floor Space
While there are numerous choices you can make in terms of decor to make this kind of space feel distinct, they're almost always going to share the same style of floor. Using rugs is a great way to make the spaces within the room feel separate from one another, giving you the chance to create zonal islands of sorts. You could use a nice fluffy shag rug to center the living room area, while something with a lower profile and subtle colors suits a more formal dining room atmosphere.
Keep it Consistent with Paint
If you're leaning toward a more connected combo room, you should keep the color story of the walls consistent to make the space feel coherent. Once you've decided which on-trend paint color you want to populate the room with, don't stray too far from it with any of the four walls. If you want a little bit of distinction that still feels consistent, go for a slight change in the shade of one wall, but don't opt for too much contrast if you plan on an open living room and dining room layout in terms of furniture.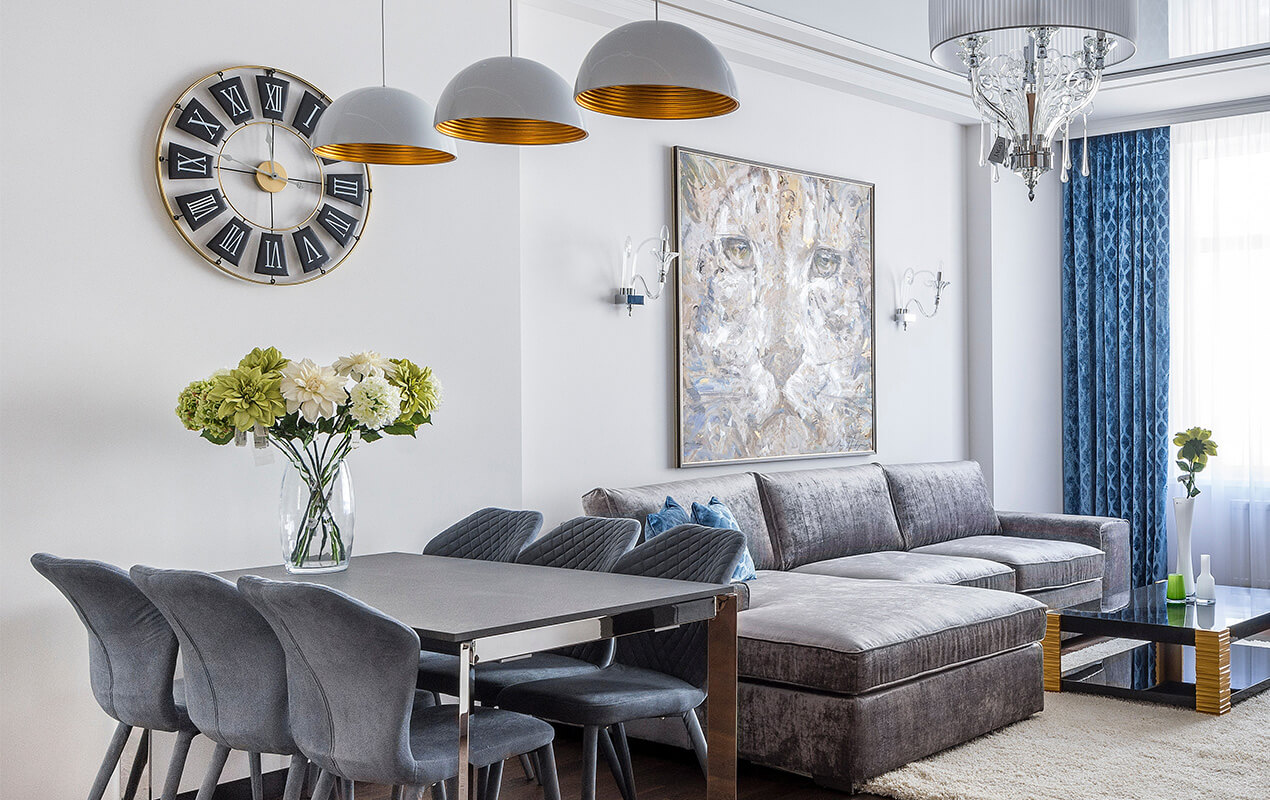 Quick Tip – Listen to your instincts: Don't overthink your choices and trust your taste when putting the space together – if you want to try something more scatterbrained and bohemian then go for it, it's your house!
Use a Large Piece of Furniture
If you're set on keeping your living and dining room a little more separate, the easiest way to create that distinction is by using a large piece of furniture. What's a great living room without a big comfy sofa to relax on?
This household essential can also act as your divider to keep the spaces separated, by having the back facing the dining table, ensuring that thoughts of Sunday meals are far from your mind while you watch TV. Another choice is some free-standing shelving, which also works effectively as a divider.
Create a Walkway
When figuring out the best way to make use of the space, it's always important to pay mind to the foot traffic that you'll have passing through it. Does the room lead out onto the patio or backyard? Will it be the hub for entertaining guests?
Regardless of how you wish to use your living room dining room combo, it's vital that you lay things out with plenty of space to move around easily, using your furniture to create clear walkways.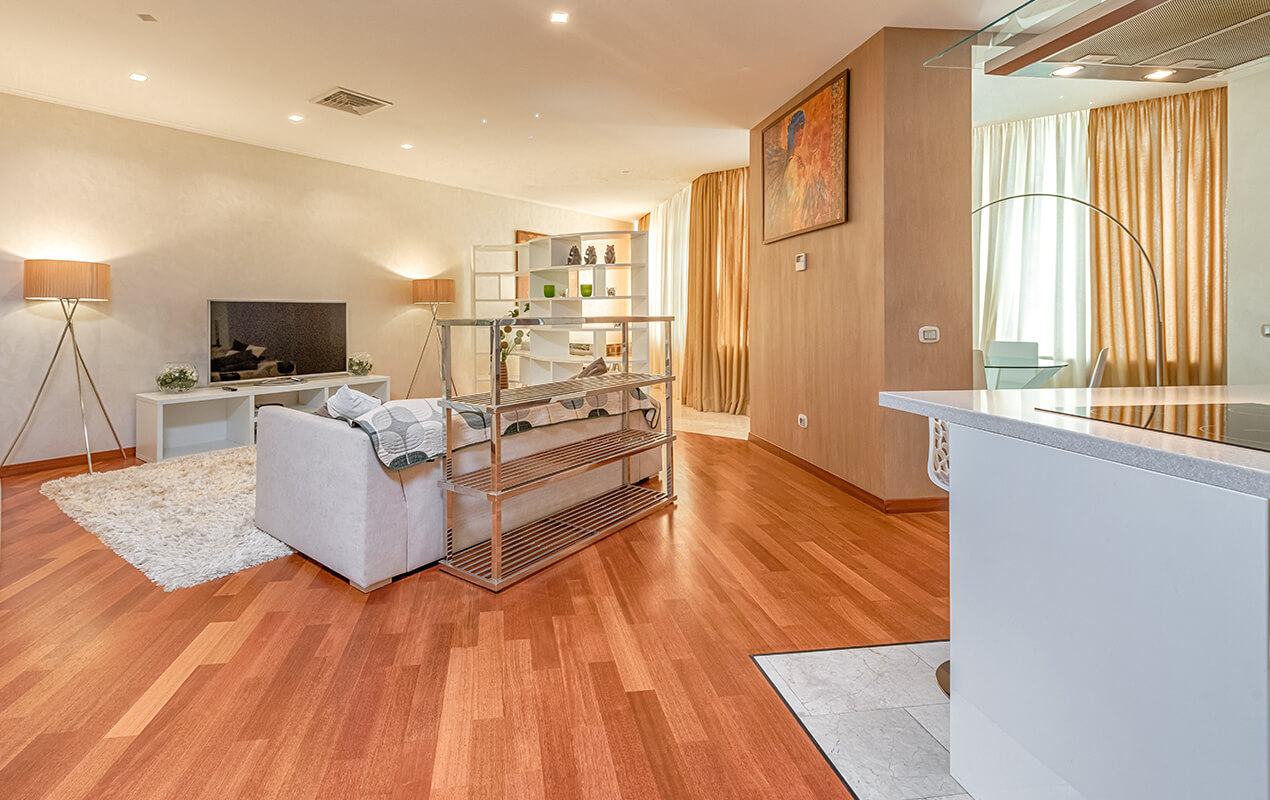 Use Art as Anchors
Choosing your art is a surefire way to add personality to your home, and it's also a great way to keep a sense of meshed harmony in your living and dining room combo. By keeping up a consistent art style across the walls of the space, you give the decor of the room a sense of purpose and impact. This goes well in conjunction with the former tip about the color of the walls, while each tip can also be turned on its head to help create a desired effect of division.
Use Decor to Define the Spaces
This is a tip that can go either way, as decor choices span so many different items, from mirrors and art to travel-influenced trinkets and larger pieces of furniture. The message here is to try and keep the styles consistent across the board if you're opting for a more open-plan, all-purpose living and entertainment space, and to do the opposite if you want to manufacture the division.
Things like hanging light fixtures and floor lamps will have a massive influence on how the space is absorbed by both you and the guests. Choose a more formal chandelier over the dining table and populate the living room area with casual floor lamps as a surefire way to create the distinct vibes that you're looking for.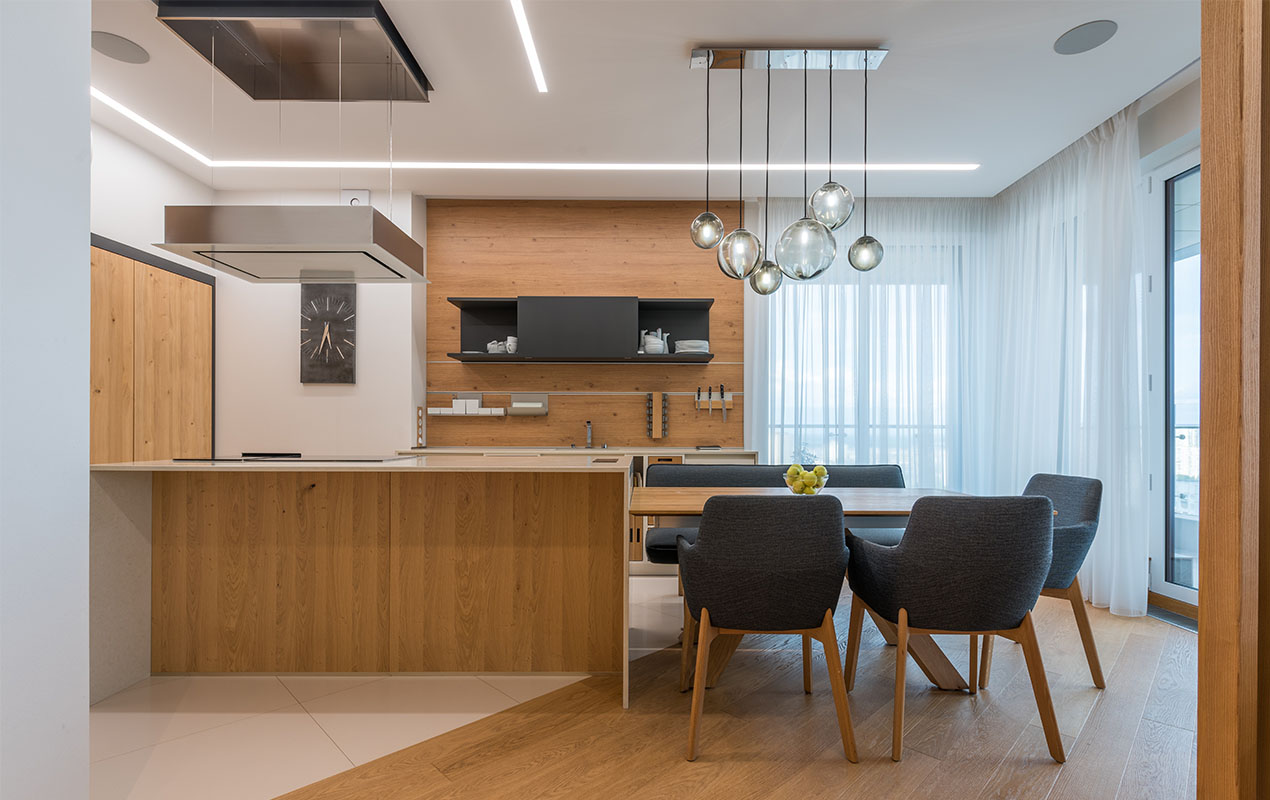 Quick Tip – Don't overcrowd: In an effort to create a sense of division, you might feel that you need to pack in as much decor as possible into either side of the combined space, but overcrowding will result in sacrificed function.
Conclusion
The combination of the living and dining room in one place can feel limiting, but in reality, it provides you with plenty of options and opportunities for creativity. Whether you choose to create a more free-flowing room that feels coherent or use pieces to create division, there are countless ways to make the most of this space. Now you should be more confident than ever to put together your own living and dining room combination, so start looking for the pieces that are going to define it!