Recently updated on February 13th, 2023 at 02:36 am
When it comes to unique wooden house decor ideas, we've seen them all come and go. But some stand the test of time as absolute genius wooden house decor suggestions that are not only stylish but practical, too. From painting wood paneling and wooden floors to exposing those wooden beams to add rustic charm to your home, we have decor ideas to take your home from bland to beautiful, whatever your personal decor style.
Painted Wood Paneling
What's that? Painting. Wood. Paneling! We know, we know, it sounds like a decor sin, but while some of us are great fans of neutral wood tones, others just find it a little too intrusive for our space. If you fall in the latter category, this tip is for you.
Large areas of wood paneling can be quickly brightened up with a soft paint color – we suggest a cream, taupe, or a light marshmallow tone if you're keen to introduce light into your space. Just a couple of paint coats and even the darkest wood paneling will fade into the background.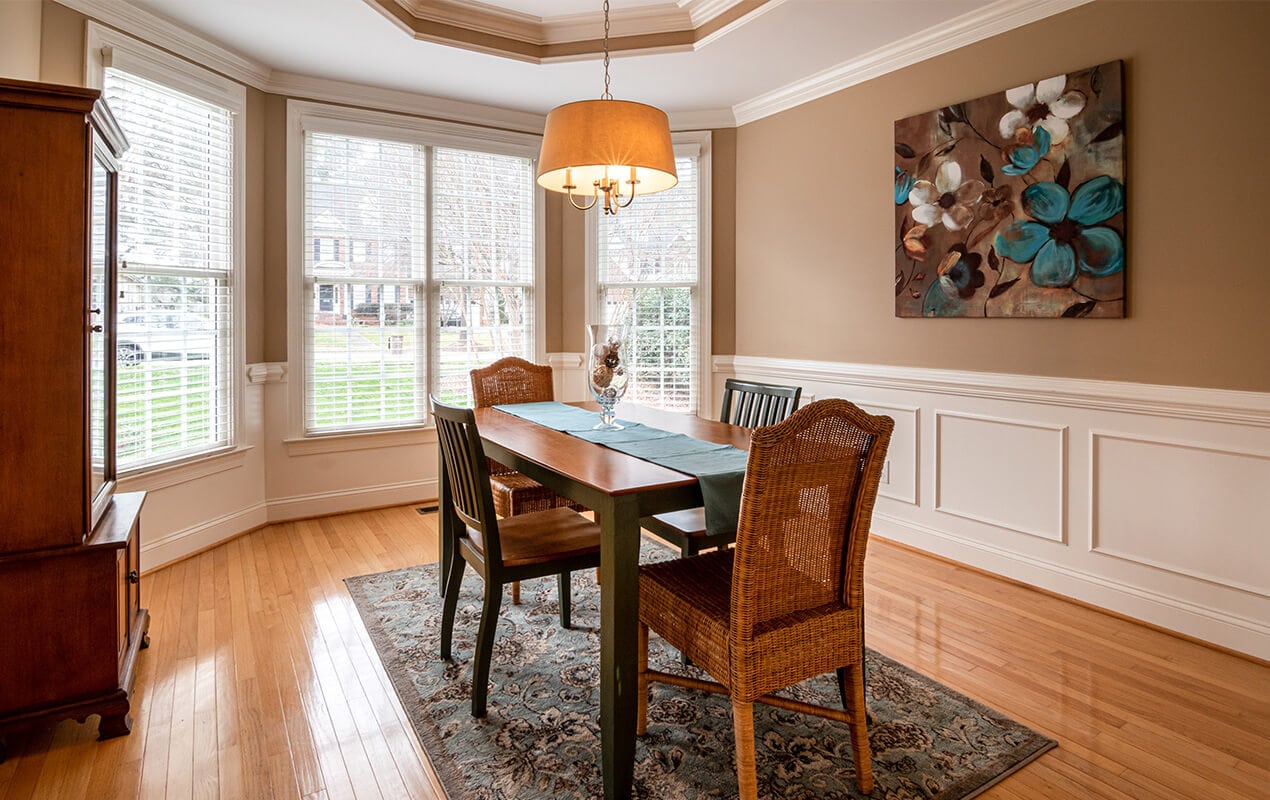 Whitewashed Pine Table Centerpiece
When it comes to dinner parties, we all want our home to look the best, so how about creating your very own centerpiece? The plans for this DIY project couldn't be any easier.
Simply get an old pine plank and sand it down to give it smooth, food-safe edges. Once sanded down, coat liberally with watered-down chalk paint to make your very own whitewashed pine table centerpiece. Sanding the edges of the plank will give it a vintage appearance which can be protected with a liberal coat of wax.
Exterior Wood Siding
Exterior wood siding looks great on block-shaped homes giving them a retro-style exterior makeover that is right out of a 70s architecture mag. The type of wood you choose for your siding will dictate its longevity and the appearance of the siding in years to come. Siberian larch varieties are hardwearing and are considerably cheaper than cedar cladding varieties, which require extra protection from the elements.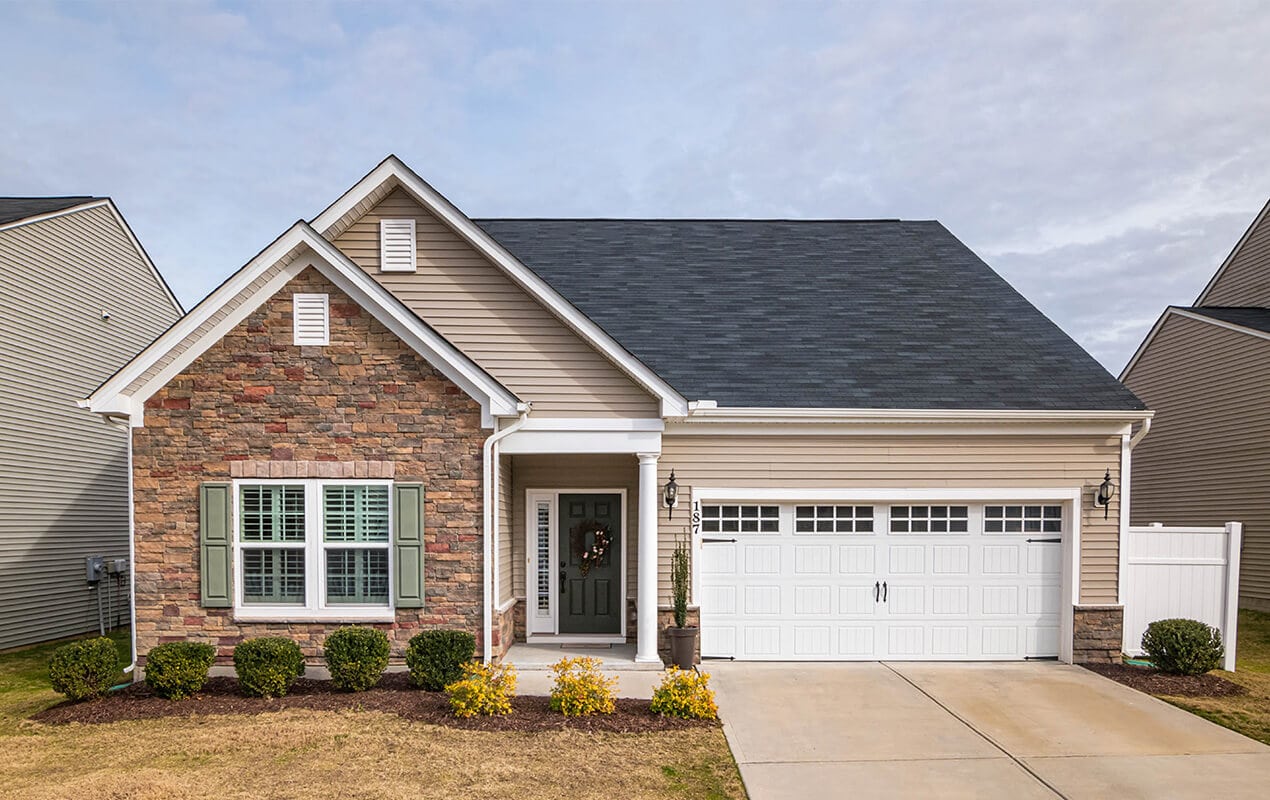 Wooden Magazine Rack
No rustic house would be complete without solid wood furniture. This project is yet another little DIY task that uses little more than an old wooden magazine rack from the thrift store and a sample tin of paint.
Painting your wooden magazine rack can give your home a much-needed color injection, so pick your sample paint wisely. We love to go for the season's latest deep green color or a hint of turquoise, which is ideal for both warm and cool interior spaces. When your project is dry you've got plenty of storage for magazines, letters, and pizza flyers.
Vintage Wooden Bowls
Vintage wooden bowls make great catch-alls for keys, hair ties, and other items that tend to accumulate around the room. You can also use vintage wooden bowls, such as the handmade varieties from Ontario for housing potpourri or other scented chippings to keep your shoe storage area smelling fresh.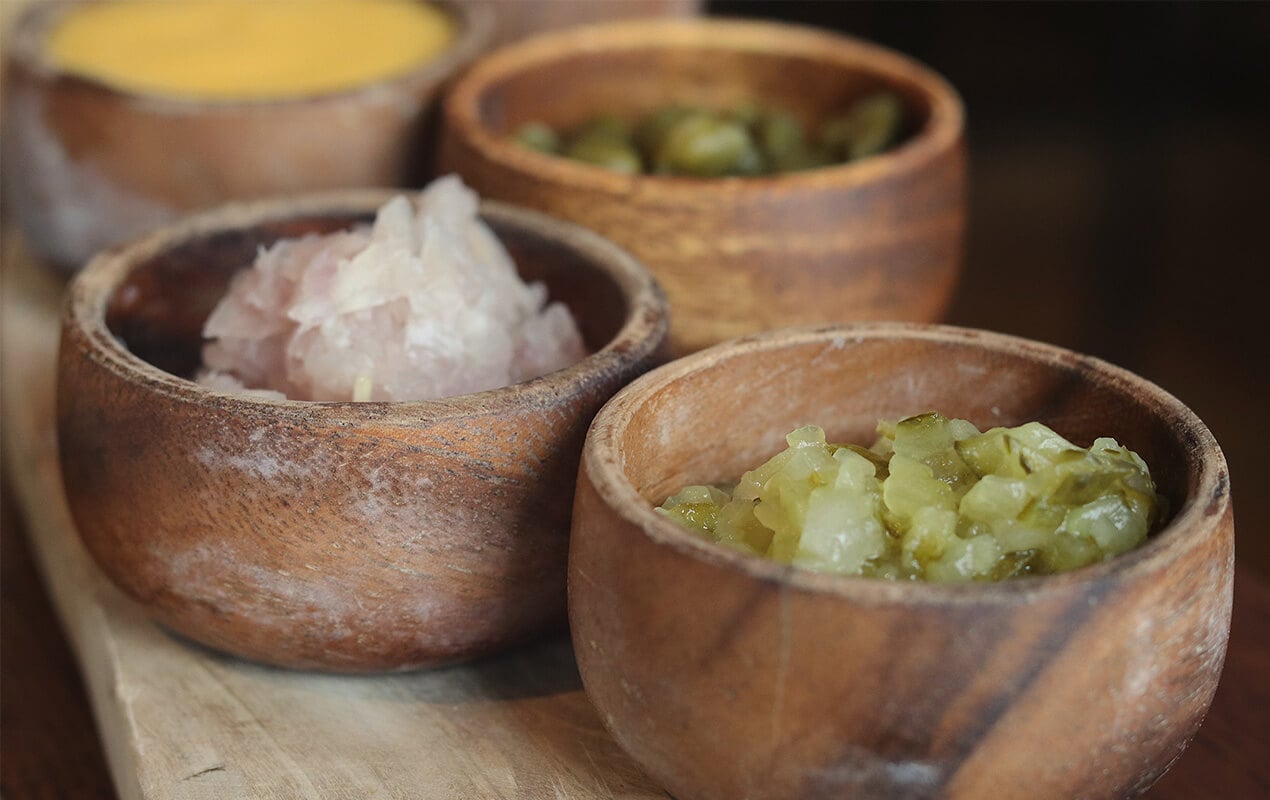 Mismatch Chalk Paint Furniture
There is an overwhelming desire to match pieces in our interiors, but mismatched chalk paint furniture looks great if using similar complementary colors on the interior design wheel. Pastel pinks, blues, and yellows, make wonderful additions to a nursery when teamed together, whereas grey tones can give your hallway a contemporary edge.
Vintage Wood Desk
A vintage wooden desk can be used as a perfect home office solution, taking up less space than traditional desks without compromising on quality. Because of their smaller size, they are able to fit into tiny living room or kitchen nooks, or even become part of your bedroom furniture with a compact seat or ergonomic stool for comfort.
As well as curved 60's furniture styles, boxy 70's desks have added drawers for stationary, making them useful for larger home offices. Painting these dull utilitarian pieces with brightly colored chalk paint can give them a new lease of life for very little money. Just add new draw runners and pulls and your furniture creation is ready to go.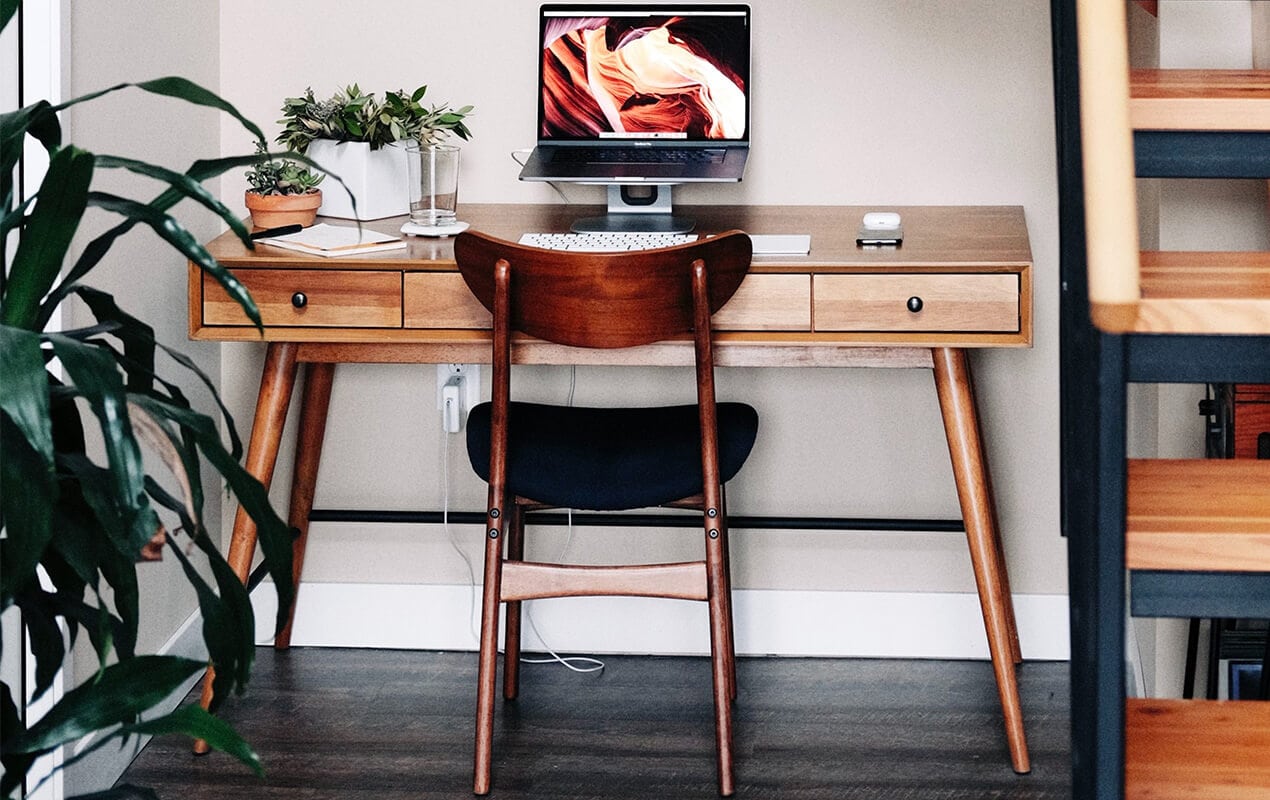 Quick Tip – Alternatively, add drama and mystique to your room by building up layers of dark furniture, thicker pile fabrics, and velvety wall colors for a sumptuous dining space.
Wooden Ornaments
We love picking up hand-turned wooden ornaments on our travels, and have many souvenirs from faraway lands such as Australia, the UK, and Indonesia. Hand-painted animal ornaments in a range of sizes and colors make great additions to a maximalist hallway space or an animal-themed children's room.
Wooden Beams
Exposed wood beams can look great, but if you've ever spent the time to renovate a property to expose wooden beams before, you'll know the end result, while great, takes a lot of hard work. Working with a contractor who has done the project before is a must, as is an electrician to ensure all cables are safely out of the way.
For some, installing faux wooden beams without removing the existing ceiling is an option, but will come with its own challenges, including ensuring the original ceiling can support the weight of the new beams. A rewarding, but long-term project for the right homeowner, adding rustic charm and potential added value to your property.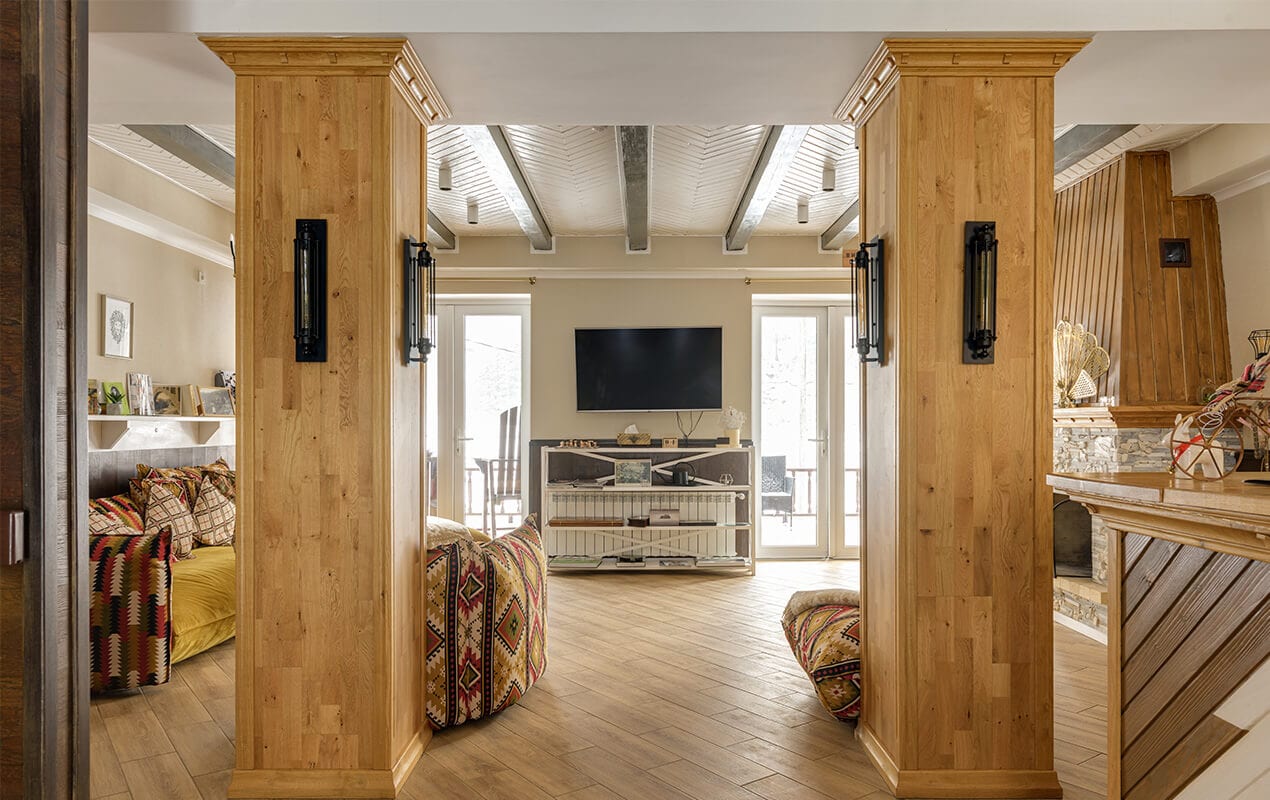 Quick Tip – Dark wooden decor can complement a lighter interior, providing contrast to muted tones.
Vintage Wooden Crate Storage
Picking up vintage wooden crates from thrift stores, dollar stores or DIY reduced item bins is simple. Making storage out of them is just as easy. Using several vintage wooden crate storage bins in a playroom allows you to organize your child's plushies and smaller toys into manageable piles, while making them easily accessible for your little one. For a unique take on wooden crate storage, try painting crates with chalk paint or decoupage your kid's favorite TV character on the boxes for added color and fun.
Wooden Tray Storage
Our DeCasa wooden tray storage set is the perfect trio for keeping snacks and drinks organized while transporting them to the table. Made from hard-wearing acacia wood and high-grade silicone, the easy-to-clean set is stylish and practical, adding tropical hardwood charm to your living room, kitchen, or other seating area.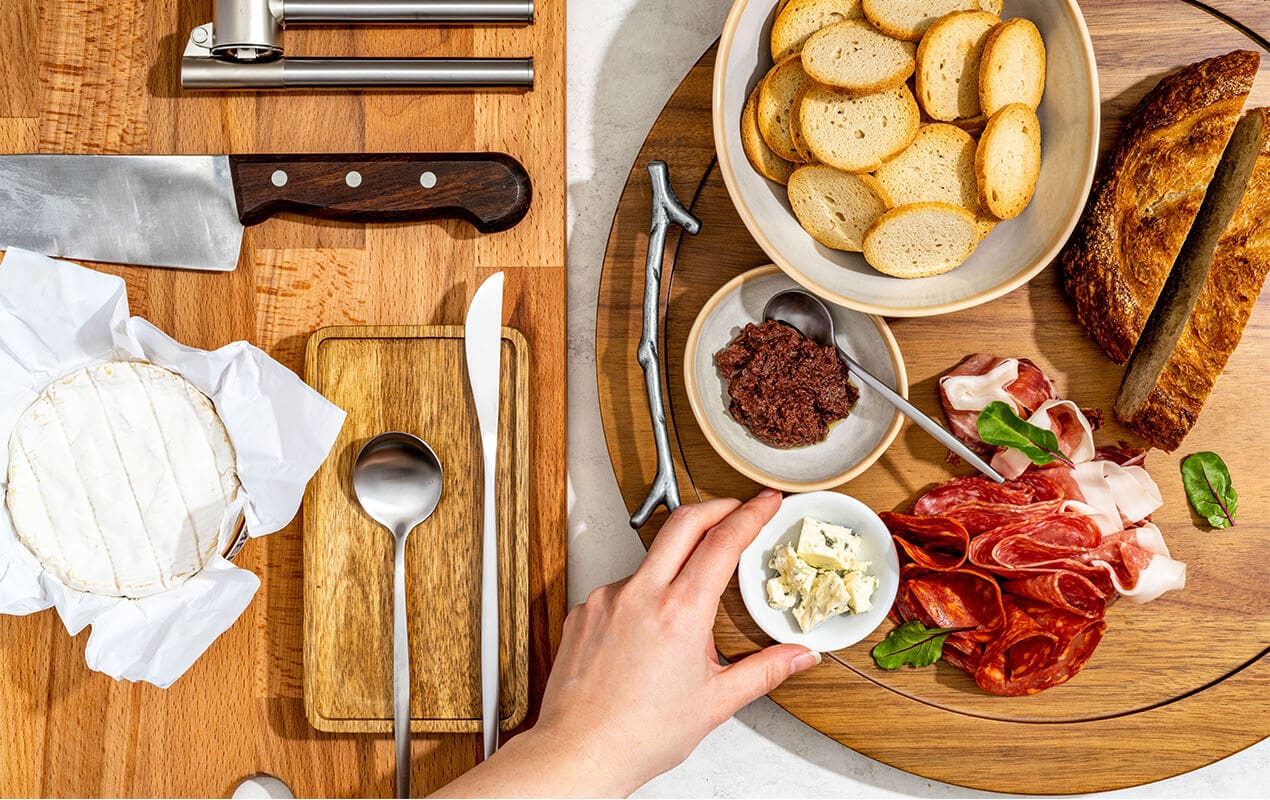 Quick Tip – Adding artistic lighting above a favorite wooden sculpture can highlight the wood grain, breathing life into an old piece.
Wooden Framed Art
Create your own simple wooden framed art with a leftover wooden picture frame and a handful of twigs. Take the backing from your picture frame and use a hot glue gun to glue the twigs to the rear of the frame, sticking them on the top and bottom of the frame. Once dry, use a dry brush to add some poster paint or chalk paint to the front of the twigs and mount on the wall. Simple, DIY art that takes less than an hour to make.
Outdoor Wood Furniture
Create an outdoor breakfast nook with simple outdoor wood patio furniture for a great spot to enjoy herbal tea. If you don't have wooden furniture, see if you can pick some up for cheap on Craigslist or make your own using a chainsaw and an old tree stump.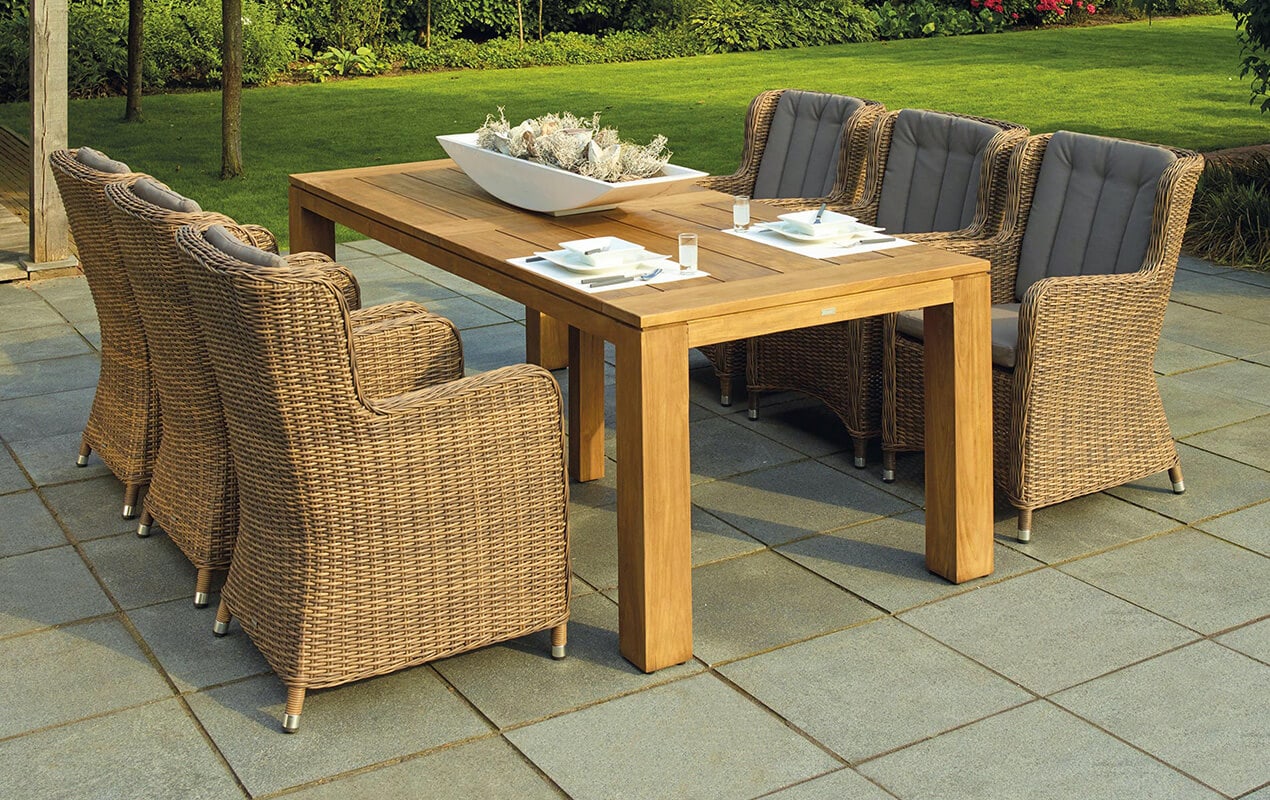 Painted Wood Floors
Painted wood floors may seem a little extreme, but if you don't have the time or money to renovate damaged wooden floors, but would love the easy-cleaning properties that wooden floors have, painting could be the answer to your problem. Stairways look great when painted a dark navy, green, or black color, adding drama to an often under-utilized focal point. Adding jute or sisal stair runners can add comfort underfoot, while also giving you the opportunity to introduce a vivid color or pattern into your home decor.
What Now
On the topic of wooden house decor, its important to work with the natural properties of the material. Wood by its very nature will give your home a rustic feel, so don't be afraid to add it if this is the look you're going for. We explored the possibility of painting wooden furniture and floorboards to reinvigorate them when they're not at their best. This not only gives a new lease of life to worn items, but can also add a welcome pop of color to your home.