Decorative pieces for living rooms are the finishing touches that crown your lounge or sitting room in elegance that holds the whole decor scheme together. The type of living room decorations you go for will depend on the style of your living room. Fine art prints are best admired in simple environments if they are abstract or linear in their composition. Large art portraiture or oil paintings, however, do well in maximalist designs. 
Whether you are looking for living room decoration inspiration, items that fit a specific theme such as Boho decorations, or inspiring antiquities, we'll run through some of the quirkiest, trendiest, and most stylish decorative pieces for living room chic to make your friends green with envy!
Vintage Lighting
Scouring vintage shops and thrift stores will introduce you to a whole lighting category you never knew existed – we're talking vintage lighting, unusual glass table lamps with velvet shades, retro mushroom-inspired glass ceiling lights, and even hand-blown designer glass pieces from the Italian island of Murano. When buying vintage lighting, ensure that the piece is fully intact and get any electrical components checked and wired by a competent electrician to prevent disaster.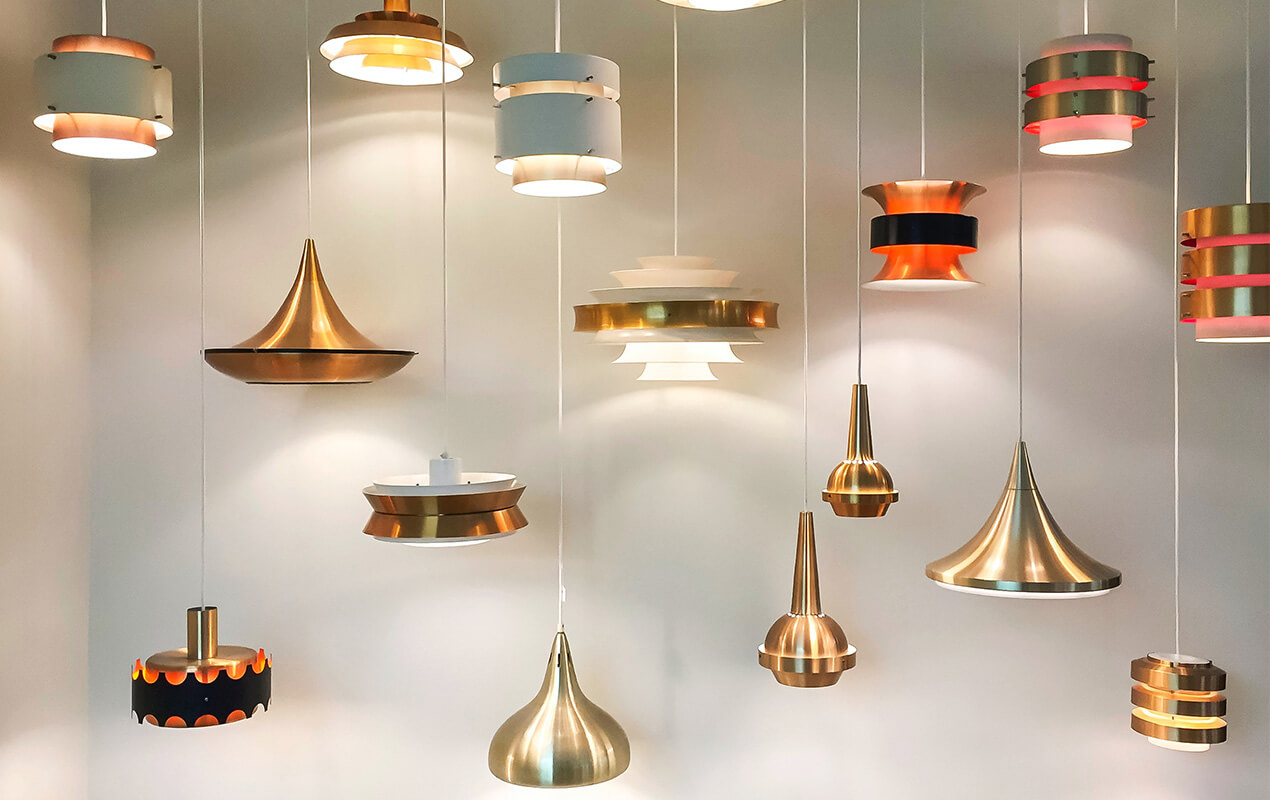 Vintage Blankets
Vintage blankets come in many colors, giving you the perfect opportunity to layer fabric throws on furniture pieces such as couches or accent chairs. Opting to check Welsh blanket varieties are snuggly, even in the coldest of climates, and can be quite collectible in some states. 
Old Quarry Tiles
Old quarry tiles are usually found in the kitchen, but if you come across a handful of them in a thrift store, scoop them up! Those sturdy tiles make excellent drinks coasters or even a tiled surface for an upcycled living room table. 
Vintage Books
Like vintage lighting, vintage books are available in their thousands in thrift stores, and some can be quite collectible. Vintage Penguin books are sought-after throughout the globe as much for children's rooms as they are for adult libraries thanks to their delightful illustrations. Collecting books from a specific author or those with decorative covers will add interest to open bookshelves, and give your living room a lived-in feel.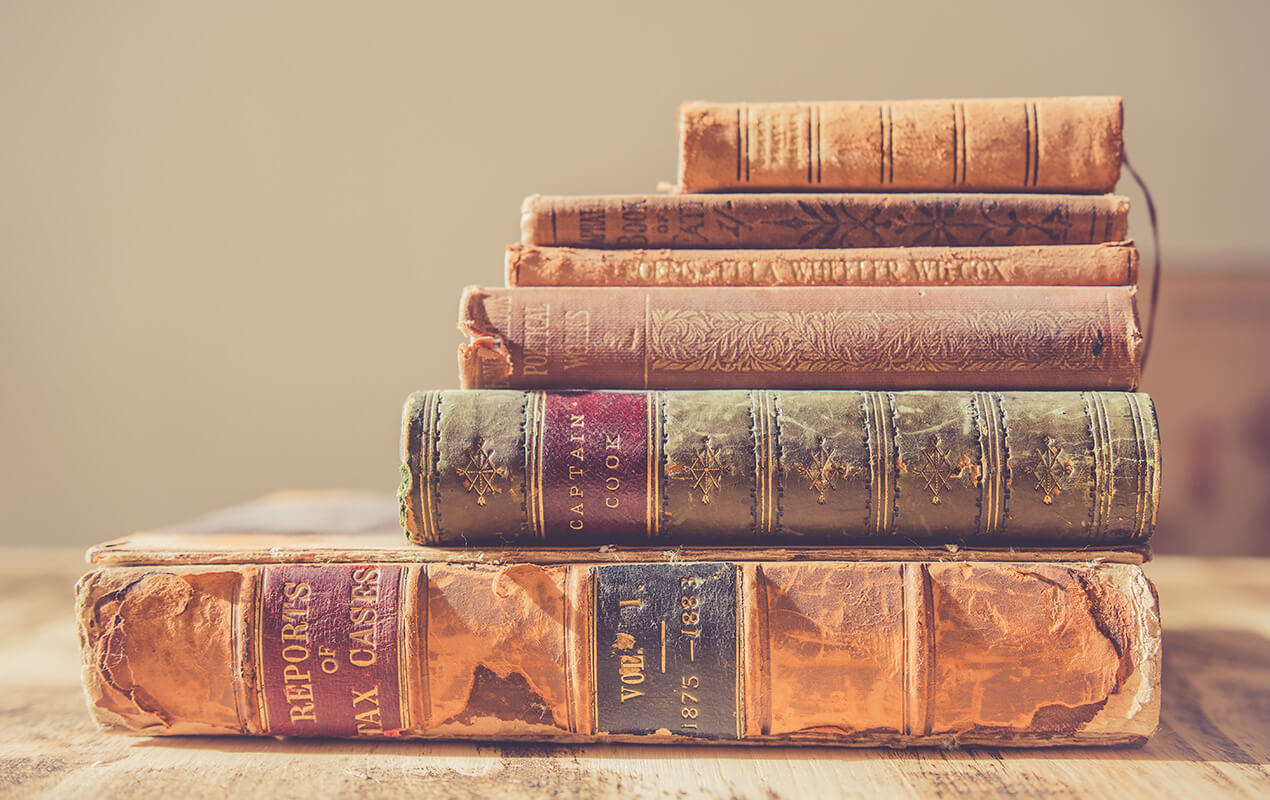 Quick Tip – Biophilic design is in, so embrace the trend with plenty of plants to add green space to your sitting room.
Tasseled Cushion Covers
Tasseled cushion covers and pillow covers are usually made from layered fabrics, such as wool, linen, and chenille, with tassels adding extra decorative flair. If you opt for a white minimalist living room, tasseled cushion covers in varying white shades add texture and contrast to your space to prevent it from looking boring.  
DeCasa Round Wood Tray Set
The DeCasa round wood tray set is a perfect addition to any living room coffee table, where it is large enough to hold a coffee and charcuterie for two as well as all the accouterments you'd need to prepare and enjoy your meal. Made from solid acacia and finished with non-slip silicone, the timeless appeal of this all-occasion set is just the ticket for afternoon dishes and supper-time treats.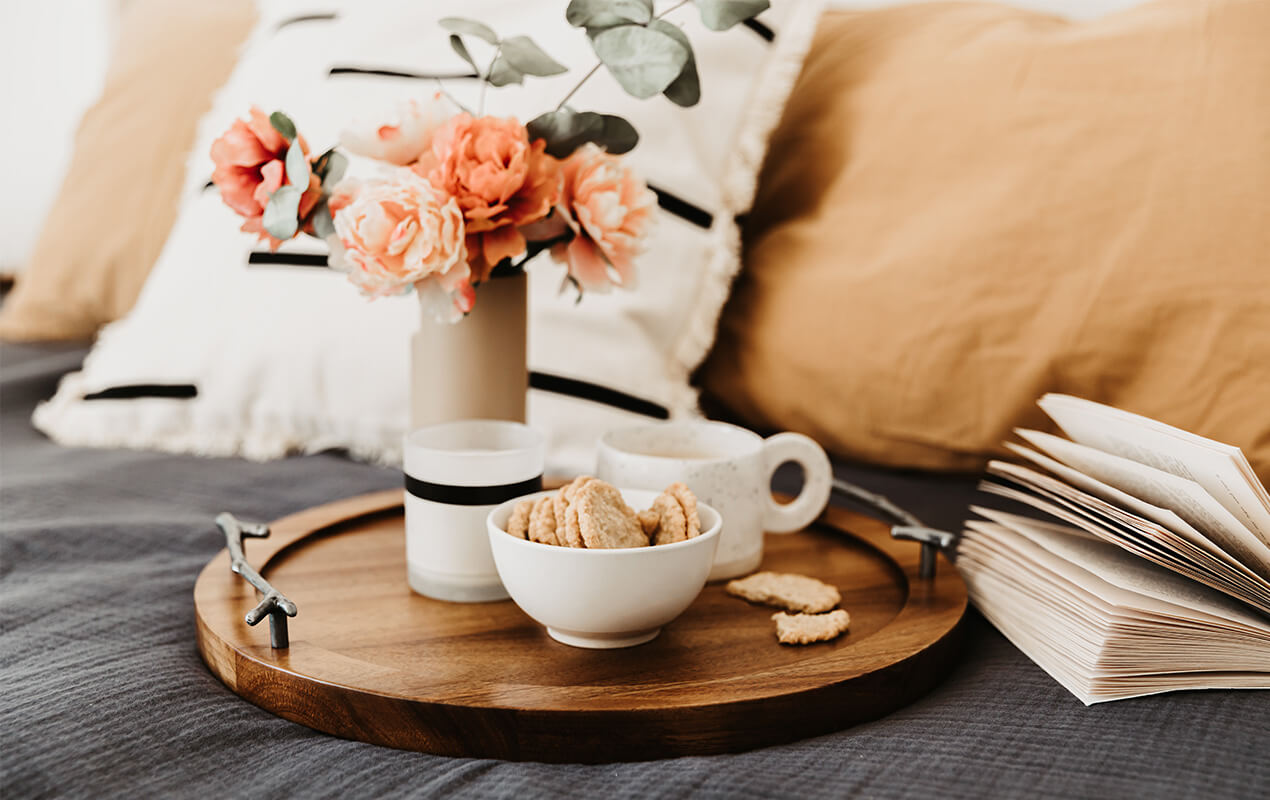 Marble Carriage Clock
Natural-veined marble remains enduringly elegant, so why not combine the beautiful material with a functional home accessory such as a carriage clock?
Marble carriage clocks were popularized in the 19th century, and can cost as little as $50 to pick up from a thrift store. Modern examples do exist and can be found in high-end department stores. But with the originals costing so little, we think we'd prefer an older example – just remember to wind it up regularly so it keeps the correct time.
Quirky Art
At DeCasa, we have what is known as a 'weird wall' and recommend you have one too if you're into an eclectic style that is…well…weird. Our weird feature gallery wall is filled with unusual art that we've found in thrift stores and vintage shops from around the globe. From oil paintings of thick-eyebrowed dogs to one striking piece of a cat standing upright on a skateboard, our quirky art wall never fails to raise a smile from our guests – and us – when we need it most.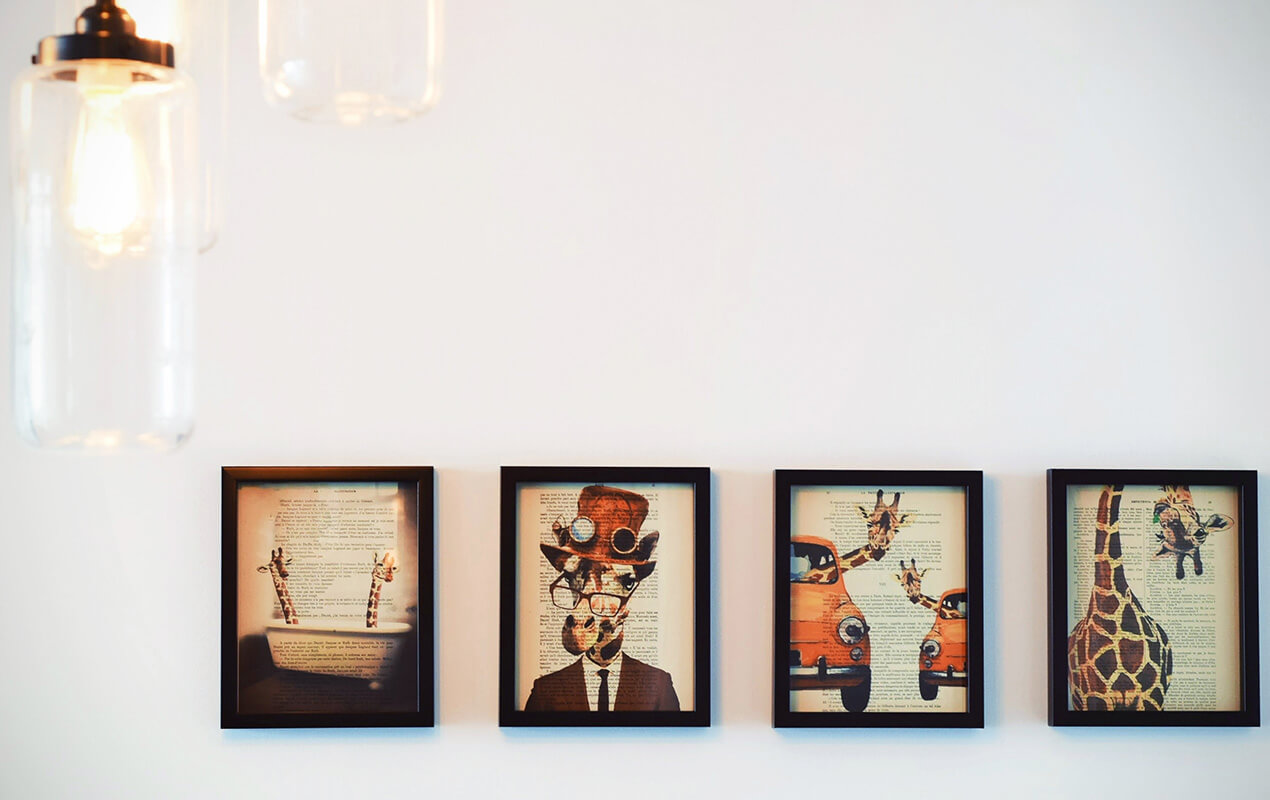 Quick Tip – Spray paint cast iron candlesticks a vibrant color for an interesting wall decor feature.
Fine Art Prints
Fine art prints give your home a carefully curated, articulate interior design, whatever your choice of design. We're a great fan of adding vintage fine art prints such as those from Vladimir Tretchikoff or Dali to develop a mid-century vibe in your interiors. But if you prefer antique prints, it is easy to pick these up for a few dollars in thrift stores. Often all you need is a new picture frame to restore them to their former glory.
Simple White Pillar Candles
Talking points aside, we take inspiration from the buildings around us for our next living room decor piece. Simple white pillar candles look elegant in any setting, but in our neighborhood churches and temples, they bring an ethereal peace to the space. We recommend adding white pillar candles to mirrored surfaces and glass coffee tables where their golden glow will reflect beautiful light during romantic rendezvous. The large, chunky shape of pillar candles makes them ideal additions to storm lanterns, or clustered together on mantles.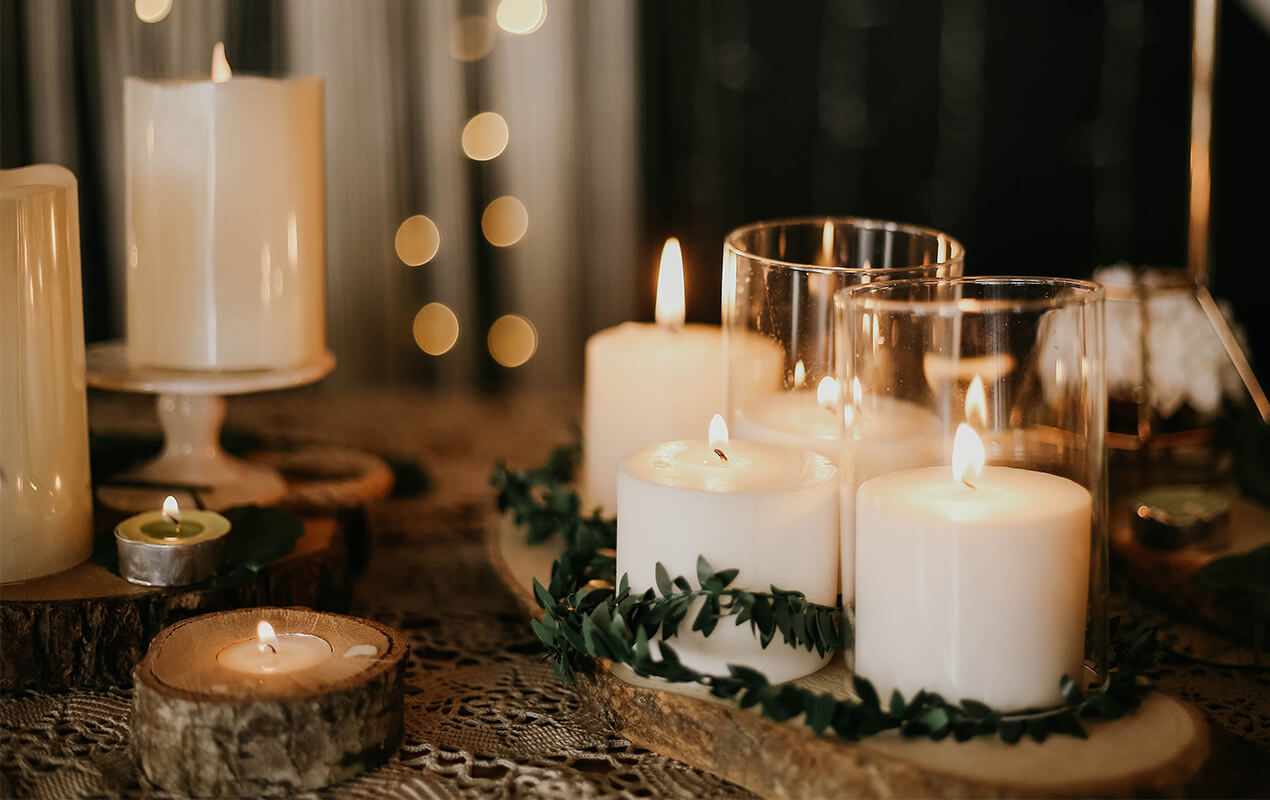 Quick Tip – Living room – kitchen situations have to work doubly hard as entertaining and dining areas. Separate the two with a large fabric screen to obscure your functional spaces.
Rattan Wall Decorations
Rattan wall decorations remind us of simple Boho decor, where their softly woven construction brings to mind a love of soft sandy beaches and tropical loft houses. Embracing exotic tropical rattan wall decor adds warm tones to your living room which complement rust-colored walls, this season's must-have leafy green shades, and elephant grey furniture.
Gold Picture Frames
Gold picture frames add a warm hue to your decor that you can control by carefully choosing your picture frames with care. Many large gold picture frames containing antique prints or gallery-quality photographs will give your home elegance that looks wonderful alongside black or charcoal-colored walls. Smaller frames holding personal photos can be rested on the mantle or on furniture items throughout the room to distribute twinkling golden accents in the space.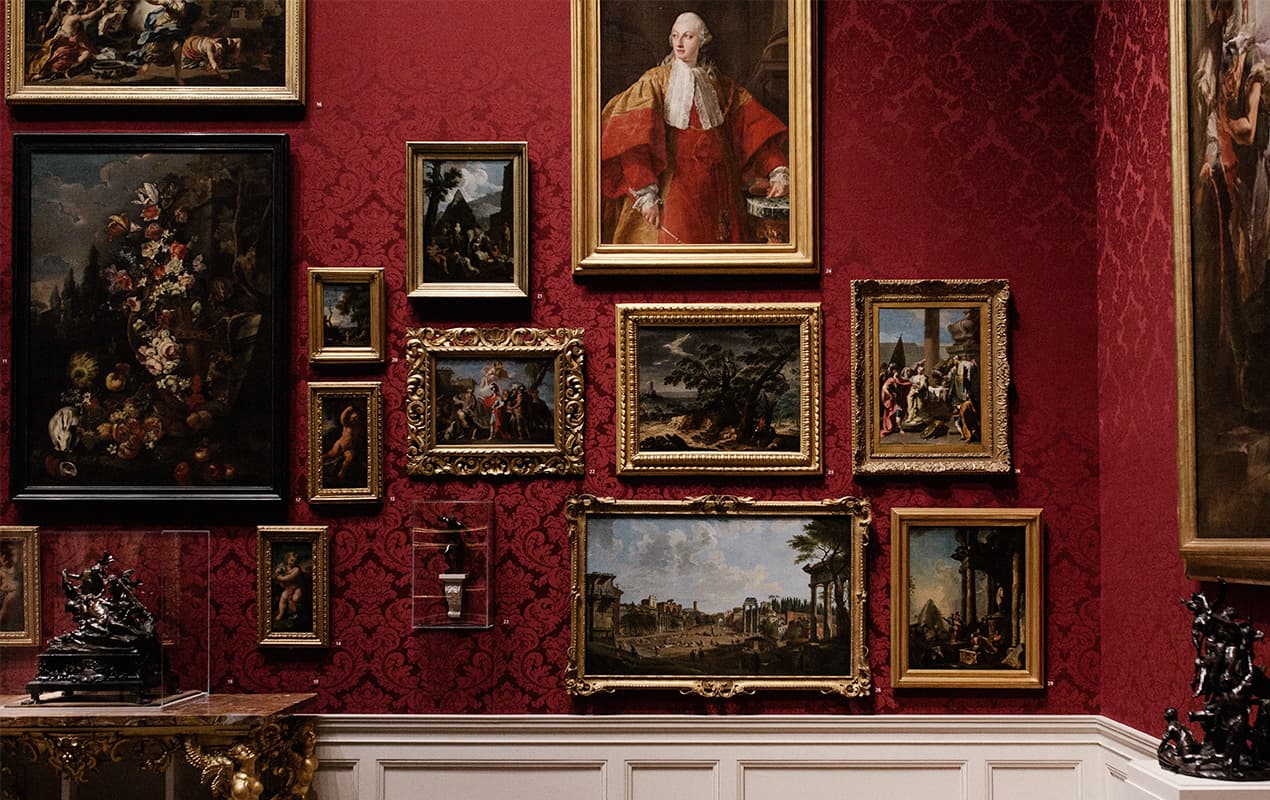 Antique Photo Album
Antique photo albums, such as the 1920s leather versions, chagreen, and solid silver photo frames can add elegance to your room for very little money. You can pick up antique photo albums and similar vintage versions from thrift stores and goodwill shops nationwide. Just keep scouring the shelves to see if you can find one to hold your precious photographic treasures.
Fairground or Railroad Signage
Head to the auction house or antique reclamation stores to grab brightly-colored fairground or railroad signage that fits in with your color scheme. Alternatively, have a try at making your own. All it takes is a piece of MDF and a paintbrush to create your own masterpiece. 
Gilt Decorative Mirror
Gilt or gilt effect decorative mirrors add a touch of class to your living room with effortless antique charm. Opting for curved gilt decorative mirrors gives your room a hint of art nouveau glamor, whereas porthole-type mirrors add industrial chic to your space, making a great feature above a living room drink cabinet where their art deco style hints at speakeasy decor.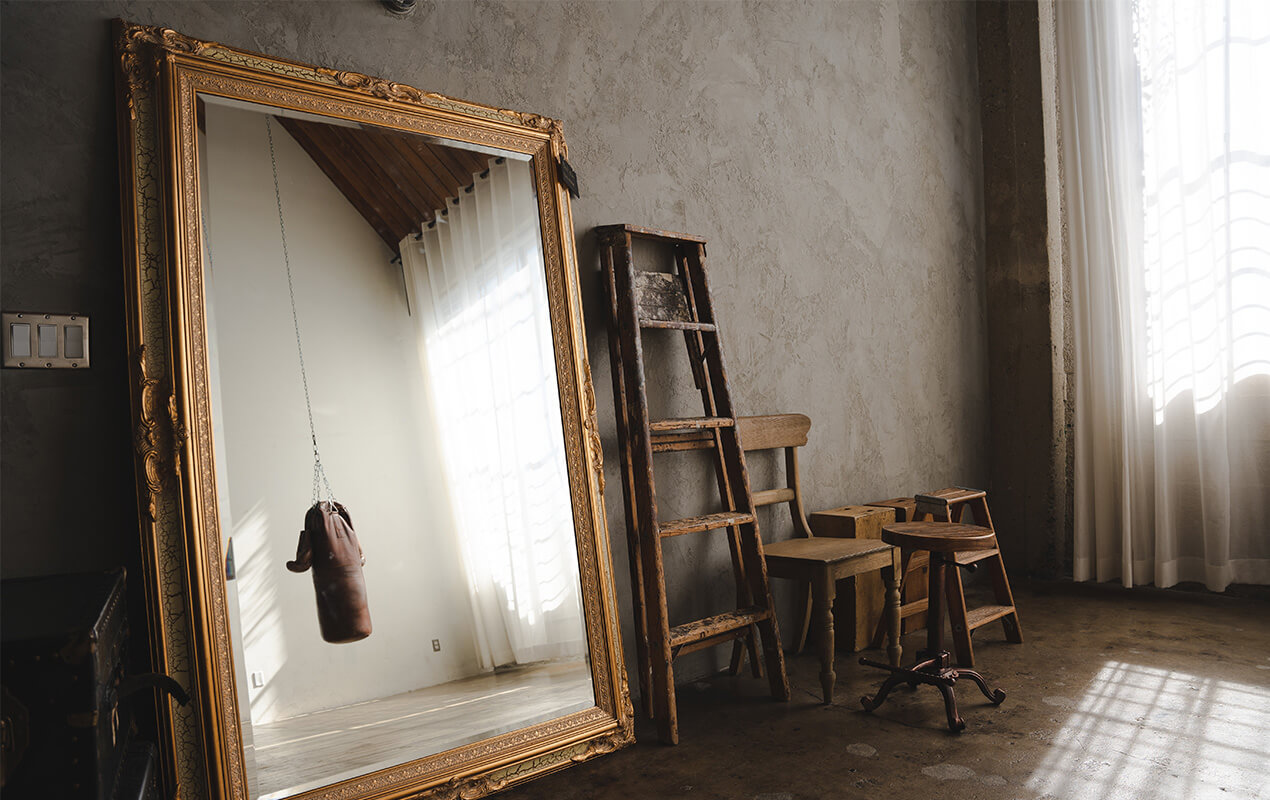 Mercury Glass Ornaments
Mercury glass ornaments are synonymous with holidays past, but they also make beautiful living room essentials when displayed in the window where they can twinkle in the light. A trio of mercury glass droplets creates a stunning rainbow effect on sunny days, whereas lettered mercury glass ornaments can spell out your favorite (rude?) word for all to see. Fun yes, childish – definitely!
What Now
Whether you're going for a contemporary aesthetic or a vintage affair, our tips are designed to help you make the most of your home. We've discussed how retro items can be used to add a classic touch to your home, though please do check any antique electrical items before using them to prevent disaster. 
We've also given you some hints on how to incorporate them with modern items such as our Acacia wooden tray, too, to create a unique interior. Most of all, design is best when you have fun, so embrace your own personal sense of style and get stuck in with your favorite colors, items, and fabrics to create a home you love and adore.