Are you planning a living room remodel shortly? Well take a look at these incredible 11 living room remodel ideas to get your creative juices flowing. We've compiled a collection of some of the best living room remodels from this year, from colorful living room renos to using built-ins to create space for your books, media, and even a faux fireplace. 
Intrigued? Let's get started…
Expanding Your Living Room Space
Family homes are prime candidates for expansion, particularly if you have a large family sharing your living space. Adding a living room extension can give you extra room for seating and entertaining. In the past, living rooms were known to be compact spaces to reserve heating energy, but nowadays with the advent of readily available heating sources – including underfloor heating – costs and the need to conserve energy are lower. 
Expanding your living room space will either need you to build a side or back extension or build into existing floor space by removing a load-bearing wall between two pre-existing rooms. It's a messy business, but if done correctly, and with the right contractors, can increase the value of your home and the quality of life for the people living in it.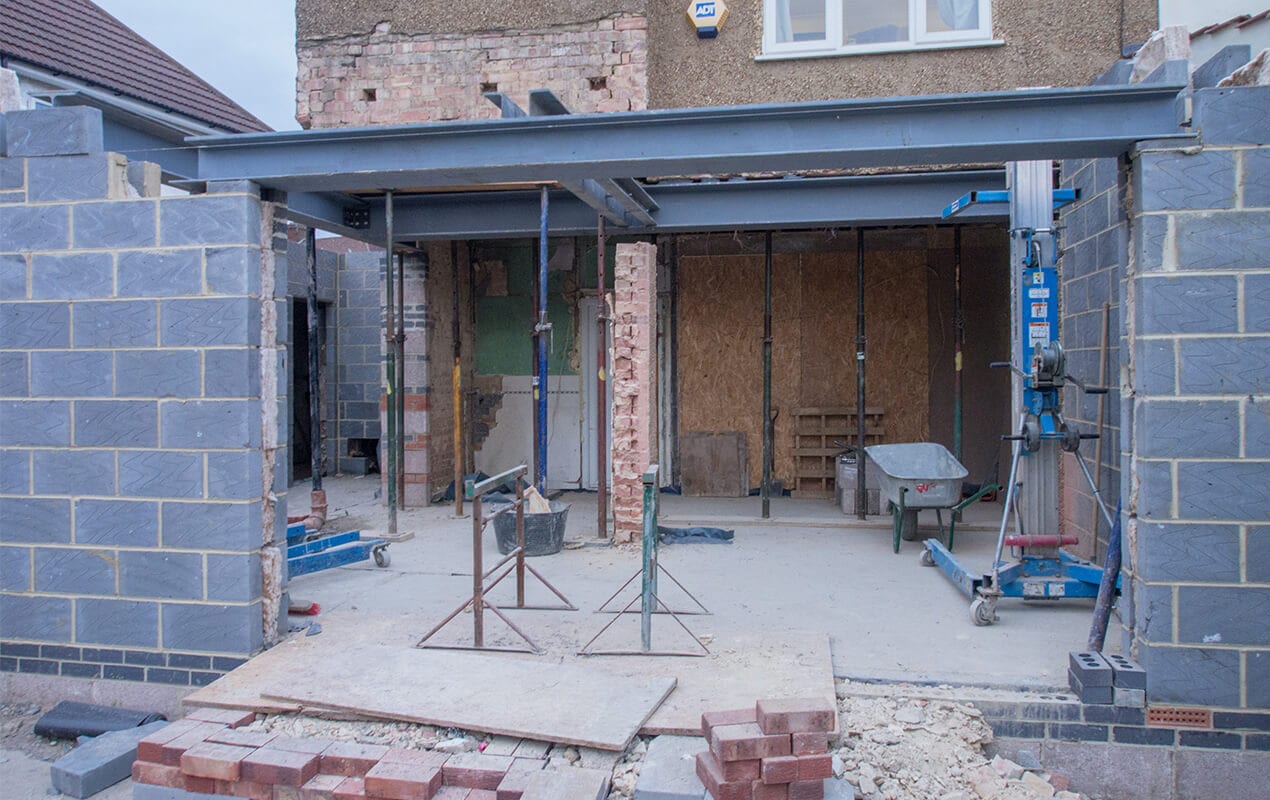 Renovating Your Home With Color
Living room color ideas are plentiful, but picking the right one for your space can be tricky. While some prefer the minimalist decor option, which utilizes white paint and a few accessories to create a simple, uncluttered space, a bright pop of color could be just what you need to define 'zones' in your living room.
A vibrant panel of color on a rear living room wall can be a striking backdrop for contrasting couches. Alternatively, adding a splash of color to a small nook and building a waist-height table in between living room storage cabinets can give the kids a great place to complete their homework. 
Creating Faux Space
Want to know how to make your rooms feel taller? Painting your ceiling with white ceiling paint gives the impression of more head height, and also draws attention to unusual beams or ceiling rose fixtures that may be above you. You can further increase the room height appearance by adding shelves at around shoulder height, which draws the eye upwards towards the top of the room.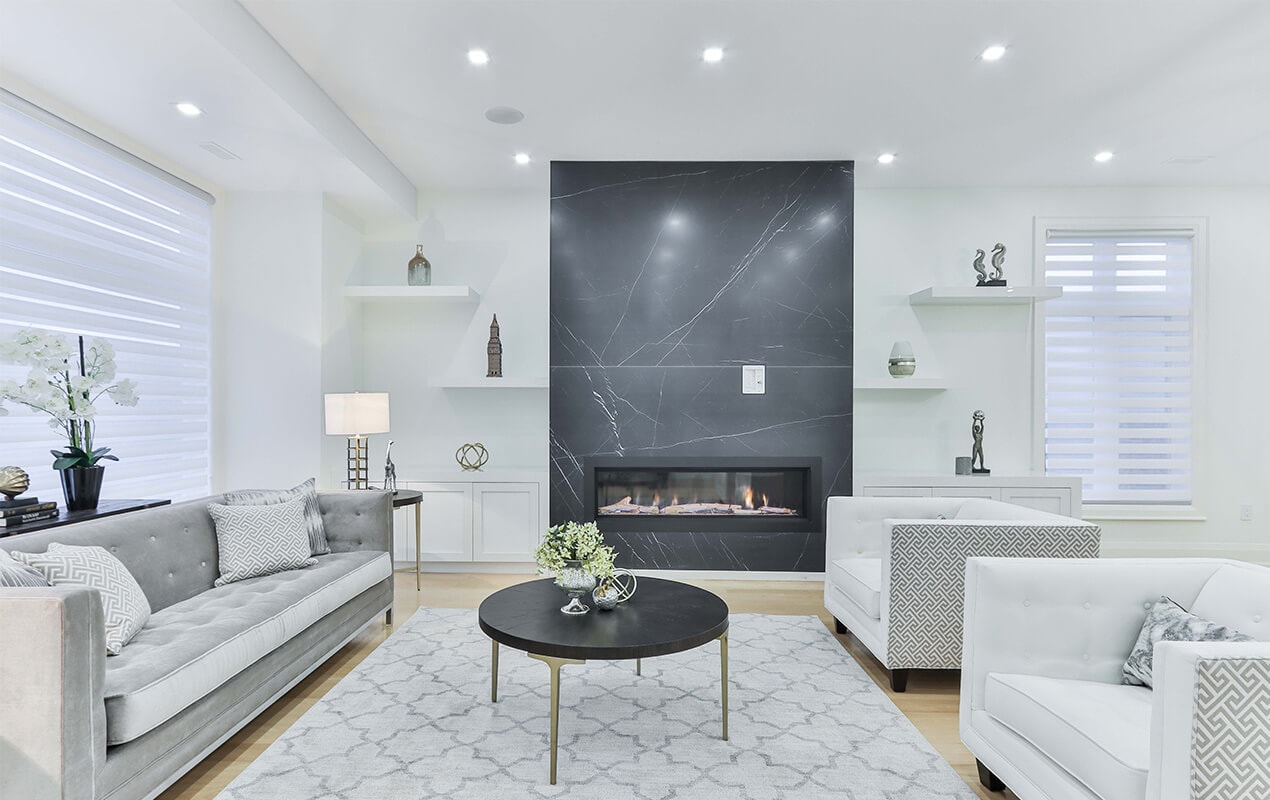 And Faux Fireplaces
If your living room is missing a feature wall, take some inspiration from our cousins up north by adding a stone faux fireplace in a central position. This is a good way of creating a focal point that draws the eye away from windows or areas you find unsightly. A faux fireplace gives the space rustic charm, while also providing plenty of room above the mantel for a large mirror to reflect light into the room or a family art piece that has been gathering dust in the attic.
Keep Things Natural With A Neutral Color Palette
Timeless warm neutrals are one of the classic color trends of this year, bringing pewter, beige (and greige), and off-white tones into the fore to replace the harder-to-live-with, harder-to-clean minimalist decor of the earlier part of this decade. 
These shades are versatile, allowing you to mix and match textures and colors freely while still maintaining firm control over your color palette thanks to their proximity on the designer color wheel. Adding shades of gold or silver will add vitality to what can be a very muted palette or copper can be used for a contemporary twist that doesn't age.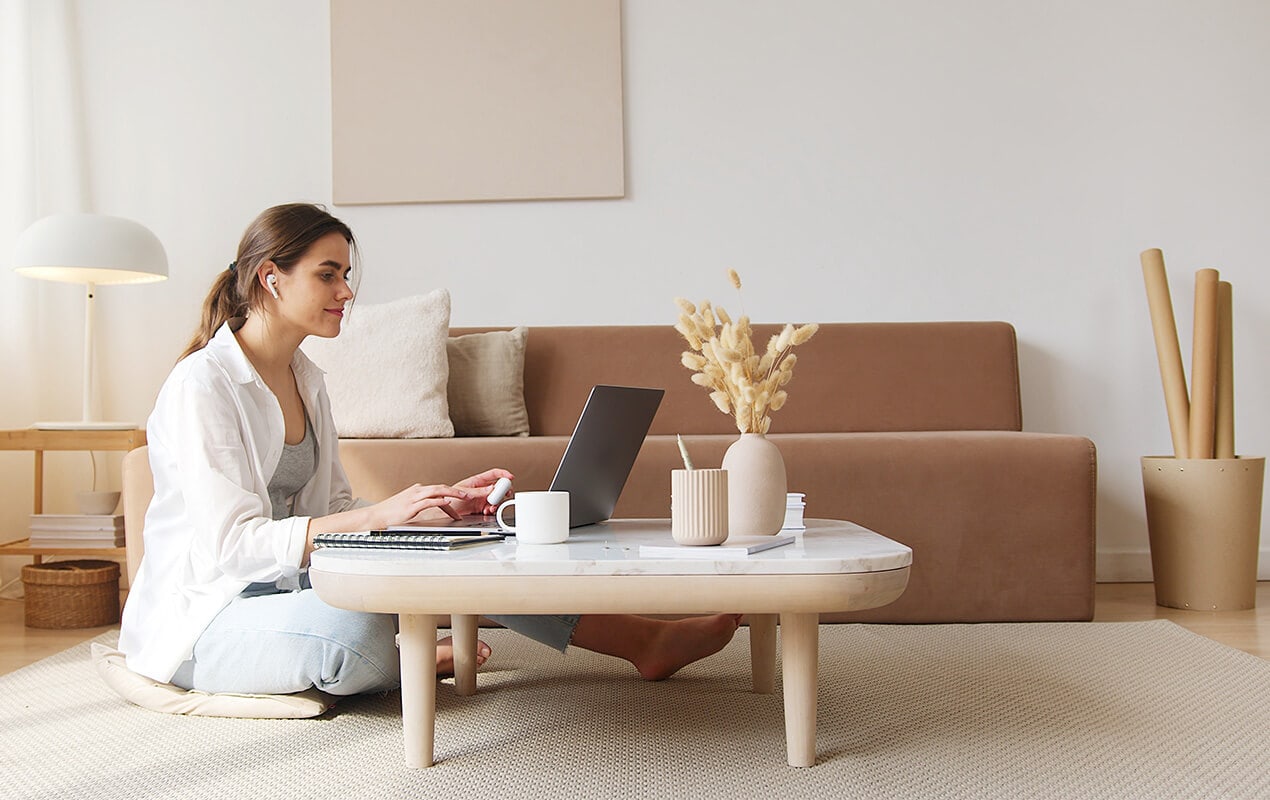 Create A Family Theater Room With A Built In Media Center
Built-in media centers are a great option for a small family theater room where budget and storage are key project constraints. Cables and remotes can be stored invisibly with concealed storage options that can be accessed using removable panels, giving the appearance of high-tech production at much lower costs.
Cover Up Sub Floors With Engineered Wood Flooring
Engineered wood flooring has made hardwood floors more accessible to those with small reno budgets, while still maintaining many of the valuable properties hardwood floors have. 
Price-wise, production costs of engineered wood flooring make them more expensive than laminate flooring, but cheaper than solid wood floors. They are a great alternative to their solid wood brethren and can be sanded back and revarnished or painted just like the solid wood variety. Coming in a wide range of colors and thicknesses depending on your style and budget, these can be installed easily by a contractor throughout the home for a seamless, coordinated appearance with little wastage.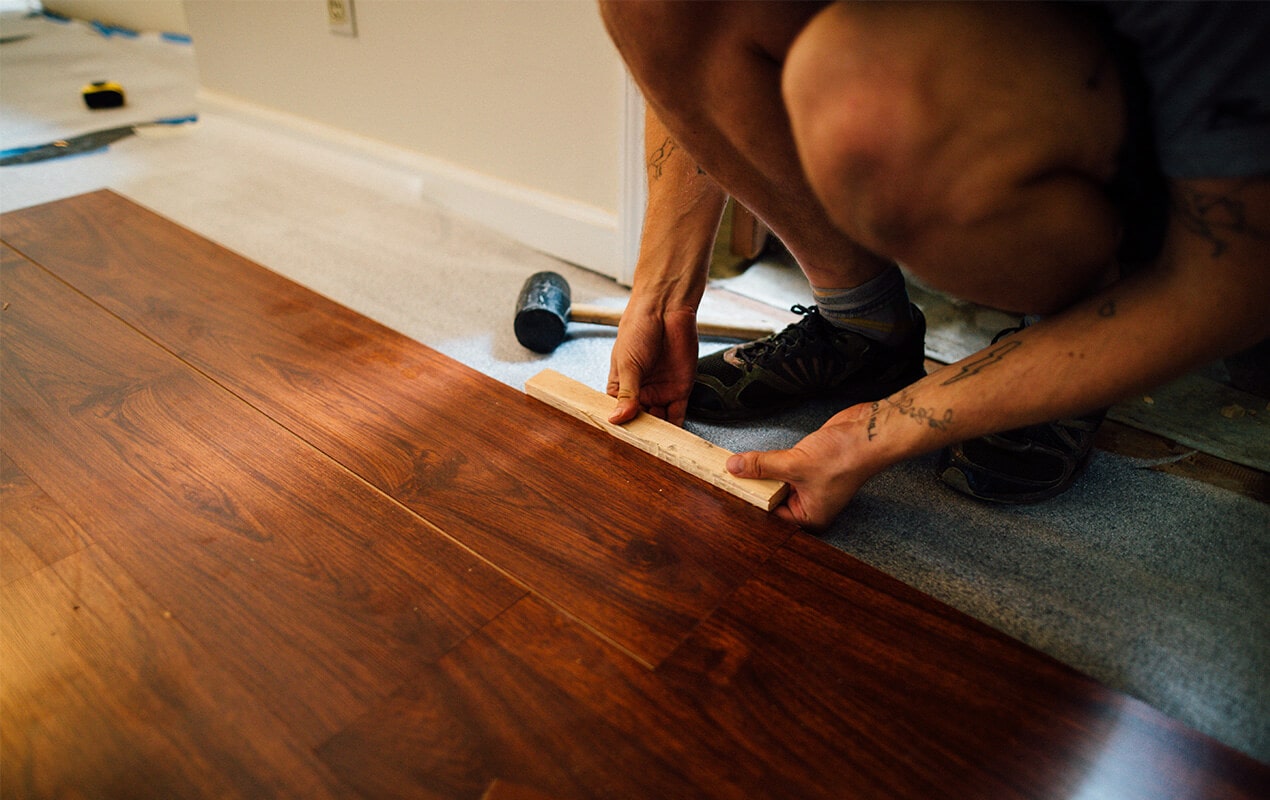 Quick Tip – Anything can be ornamental, from a posy of wallflowers to a treasured childhood toy.
Modernize With Wall Paneling
Wall paneling is a great option if you have a modern home without a feature wall. While traditional wall paneling can lend period charm to hallways, stairs, or entry porches, fine batoned paneling gives a space a contemporary edge and can be wrapped in vinyl or painted in any color you choose.
Or Add Library Chic With DIY Built In Bookshelves
If old-school entertainment is more your thing, DIY built-in bookcases can provide you with all the storage you need for the library of your dreams. Made inexpensively using softwood or fiberboard, DIY built-in bookcases can be painted or varnished to seamlessly blend with your wall decor, allowing the books to do all the talking.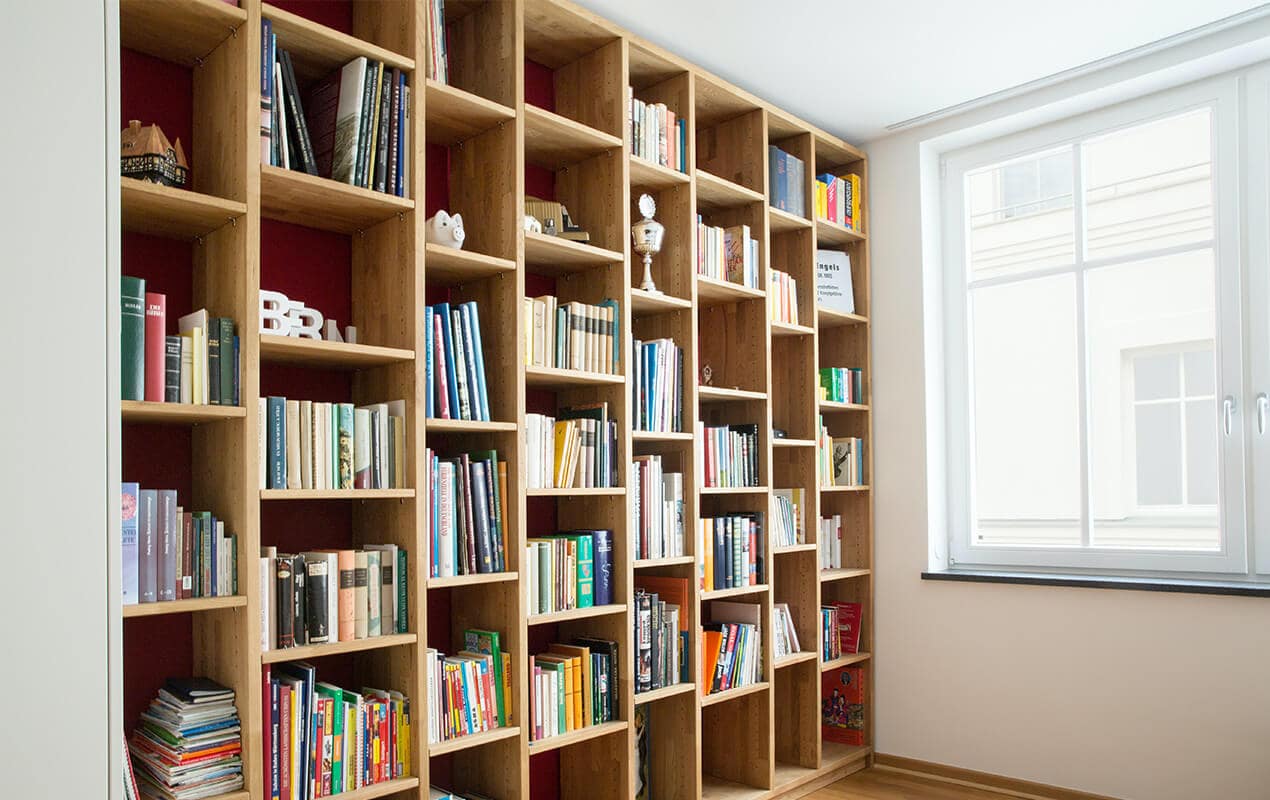 Quick Tip – Use art prints to coordinate and rein in your chosen color palette.
Let There Be Light
Bringing the outside in with sliding glass doors that lead onto the outside porch or sitting area. Not only will this make your living room space feel larger and more open, but it will also increase the light in the room, reducing fuel costs and the need for artificial lighting.
Or Create An Open Plan Living Room Kitchen Hybrid Space
Open plan spaces work best for small living room setups where the kitchen, living room, and sometimes the dining room can all be combined in a smaller area with a coordinated color scheme to keep the flow between all areas. Open-plan living room kitchen hybrid spaces can take up as little as 35 meters, making them a great choice for apartment living or for homes where outward expansion is not possible.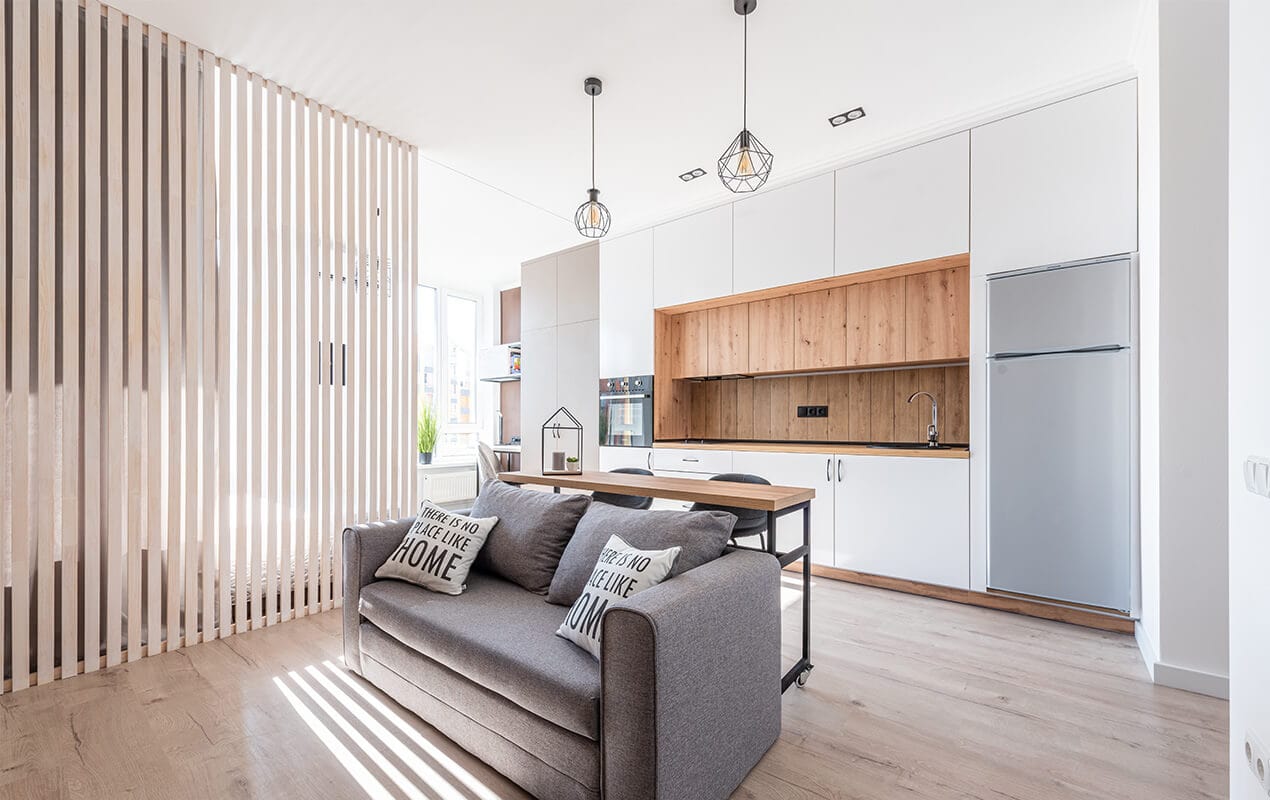 Quick Tip – Adding drapes and rugs in complementary colors and fabrics will pull your space together. Just avoid placing curtains too high.
What Now
Well, that's our top tips for living room remodels. Let's recap to see what we've discovered. Firstly, expanding your space is a great way of home remodeling, adding more room to move and grow as a family. But if you don't have space to do so, you can always zone your living room by adding a splash of color to a dedicated study space or reading nook.
One of the best ways of introducing a sense of space to your home is by increasing natural light, which can be achieved by carefully picking the furniture and decor items in your space. Mirrored surfaces, for example, reflect light, making your room appear grander than it actually is.