Can you feel it? You've been planning for weeks, organizing recipes, and you've even collected that nice serving tray from your mom's place. Guests are starting to get back to you, the oven may even already be pre-heated, and the wine rack is busting. The smell of a dinner party is in the air, and how else to properly compliment an impeccably crafted home tasting menu than with the perfect dining room decor?
We've put together this article of dining room ideas for decor and decoration, to ensure that your home's eatery feels as inviting, stylish, and hunger-inspiring as possible!
Dining Room Decor: Get an Extendable Dining Table
Before you start unpacking all of your dining room table decor ideas, think first about the table itself. Have you got something a bit lofty and imposing in your dining room or is your table a little more run down and homely? Crucially, how many people does it seat?
If you have a larger table then that's great, but it can make the space of the room feel a bit alienating with a more intimate dinner function. Likewise, crowding around a glorified coffee table is no way to enjoy a slow-cooked ragu. With an extendable dining table you give your dining room a new lease on life, allowing it to function accordingly regardless of how many guests you invite around – just make sure you have enough chairs!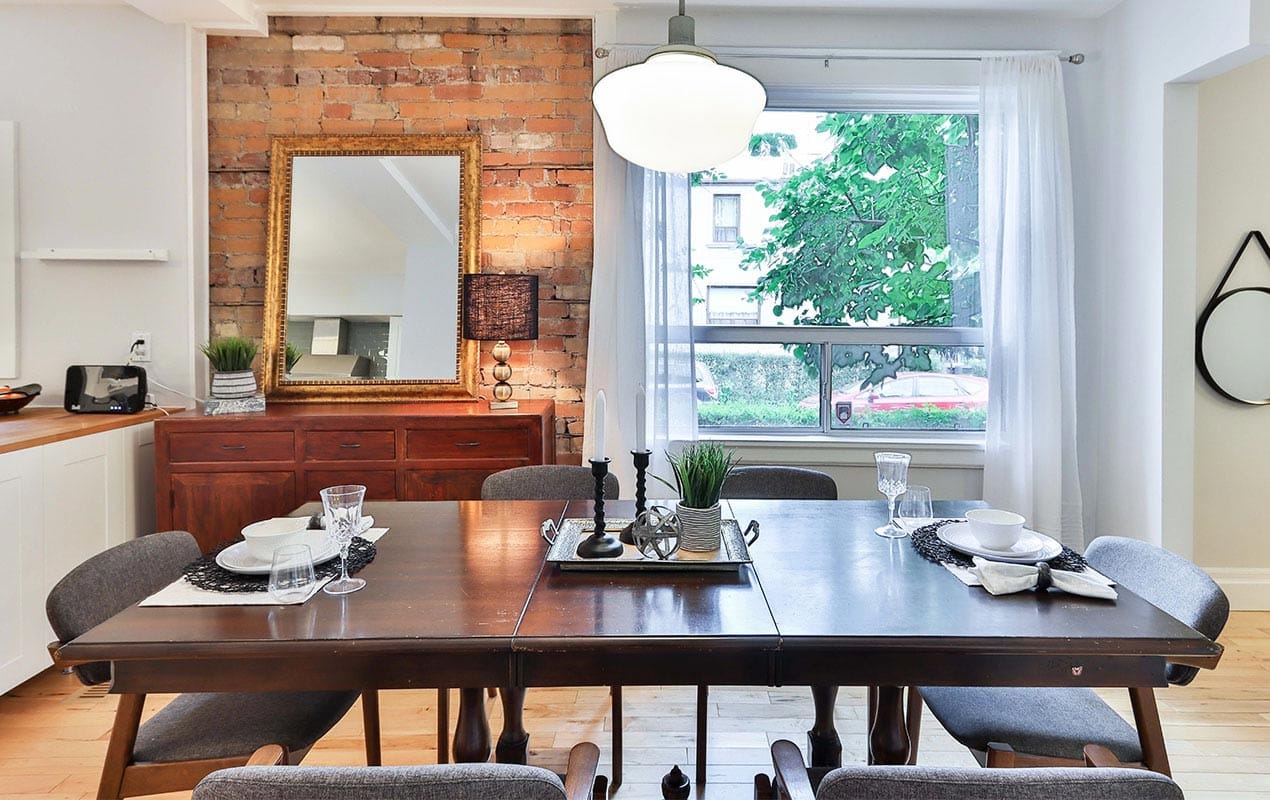 Dining Room Decor: Comfy Seating, Banquettes & Benches
Throughout our lives, many of us have likely been scolded for slouching or putting our elbows on the dinner table, while forced to sit with our backs straight on stiff, uncomfortable wooden chairs. But it's 2023 now, and comfort is back on the menu. Gone are the days of forcing your guests into chairs that make them feel like they're at a royal gala, and in are the days of upholstered seating!
Decking your dining room out with some comfortable, upholstered seating is a great way to make your guests feel more at ease in your home, while it also offers you more opportunity to infuse the room with a coherent style or color theme. Along with upholstered chairs, you can also opt for comfortable leather banquettes and benches integrated into the wall. Not only does this make better use of small spaces, but it also gives your dining room more of a restaurant-y look and feel.
Dining Room Decor: Focus on Your Walls
Once you've sorted your table and chairs, you need to infuse your dining room with some more obviously decorative features to truly infuse the room with some personality. There are hundreds of dining room wall decor ideas out there, but from that fact alone you can deduce the importance of putting time into how they're dressed.
You could opt for populating your walls with artwork, giving off a sense of your personality and taste in the room, while a dining room accent wall with a unique color or textural effect might be exactly what your space needs. Color and hangings should be the focus of your dining room ideas for walls, depending on what sort of atmosphere you want to curate. A darker scheme could inspire a more relaxed, cocktail-friendly vibe, while wild, bohemian touches of color and decor might be the spark that sets off some deliciously explosive dinner conversation.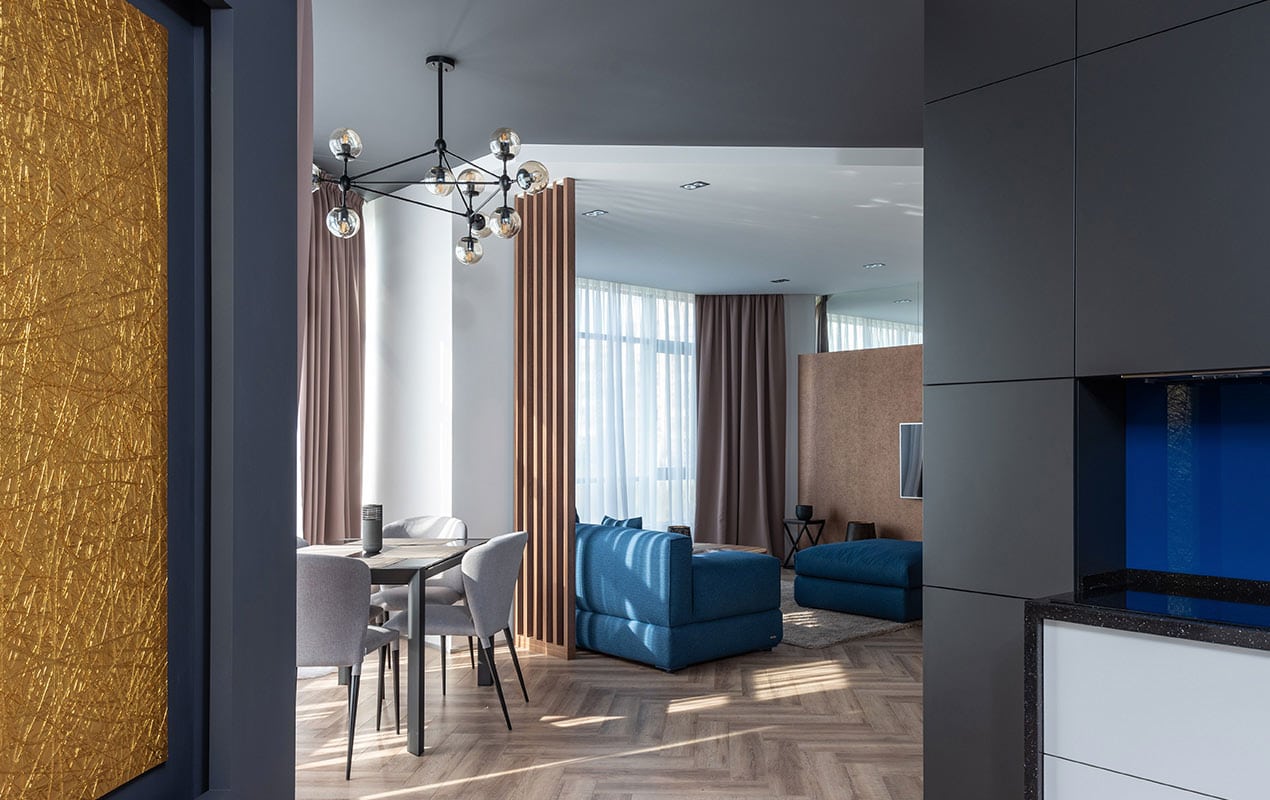 Quick Tip – Create a Multisensory Experience: Along with the visual profile of the room, a big part of a nice dining room is how the senses are tantalised. Get a record player for some vintage appeal that will also fill the room with some great mood music.
Dining Room Decor: Create an All-Day Space
So much of the dining room conversation is focused on that one big night for a dinner party, plainly ignoring the simple joys of a friendly brunch! You don't have to craft your dining room into a dark and dramatic space for dinnertime food exclusively, with it simply being a great home venue for any meal of the day, and the decor can reflect this.
One way to do this is by opting for a lighter color scheme that responds well to sources of natural light. In partnership with this, positioning a dining room near a bay window or glass doors in a home is a great way to give it a more all-day feel, allowing more sunlight to illuminate things in the day, while some good blinds can reset the vibes in the evening. Don't let the term "dining" constrict your ideas to dinners alone!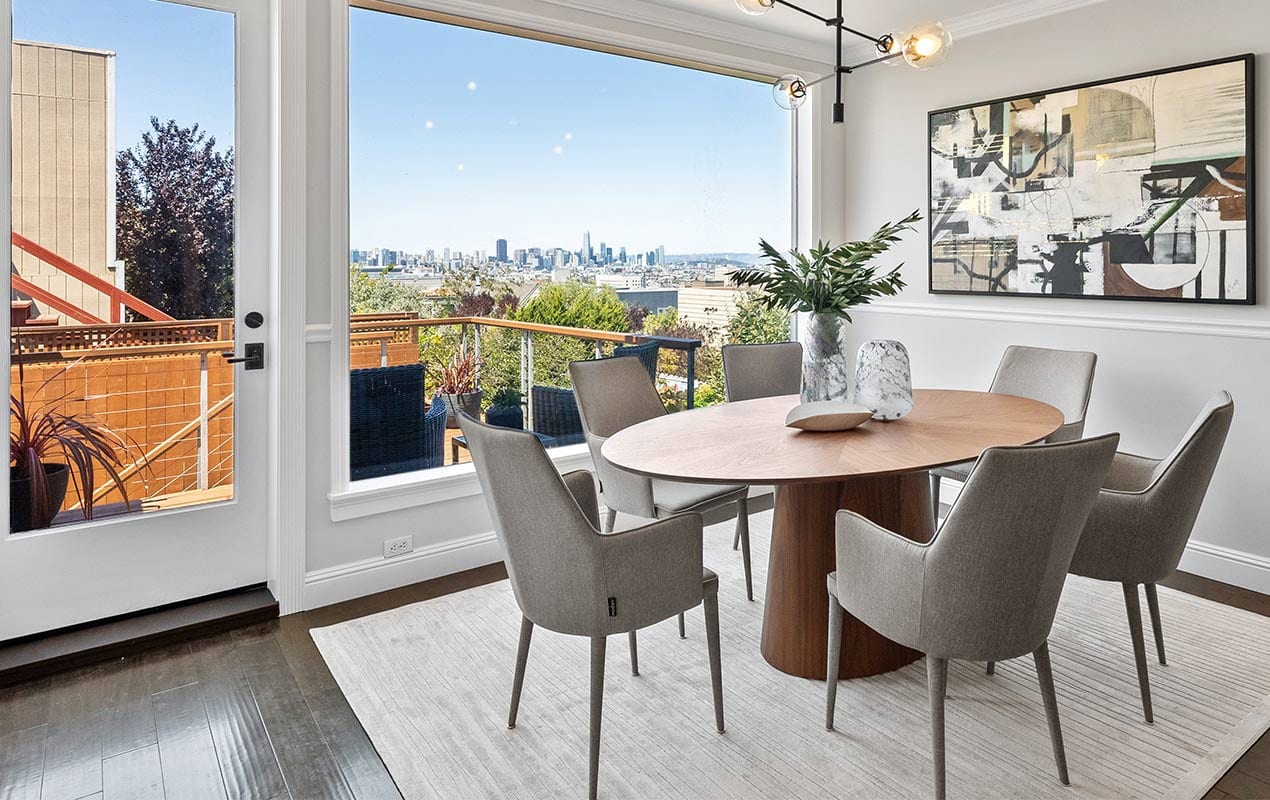 Quick Tip – Use Kitchenware: A nice piece of kitchenware, such as a fruit bowl or serving pot can make for a great centerpiece to a table, along with potentially housing other decorative elements.
Dining Room Decor: Use Focal Pieces
While the room's spirit might be powered by friends, family, and food, bringing in some obvious focal pieces is a great way to imbue the room with more style. Focal points of the room can be centralized on the table, hanging from the walls, or dotted around dressers and storage pantries all over the space.
The beauty of this tip is the degree of creativity it allows to work with. Your focal piece could be a patterned wallpaper that draws the eye in from your first step into the dining room. Alternatively, you could go classic with some plant life or a fruit bowl in the center of the dining table. Even things like statement lamps or vinyl record players in the corner of the room can be used as focal dining room decorations, just to show that the room doesn't start and end at the table.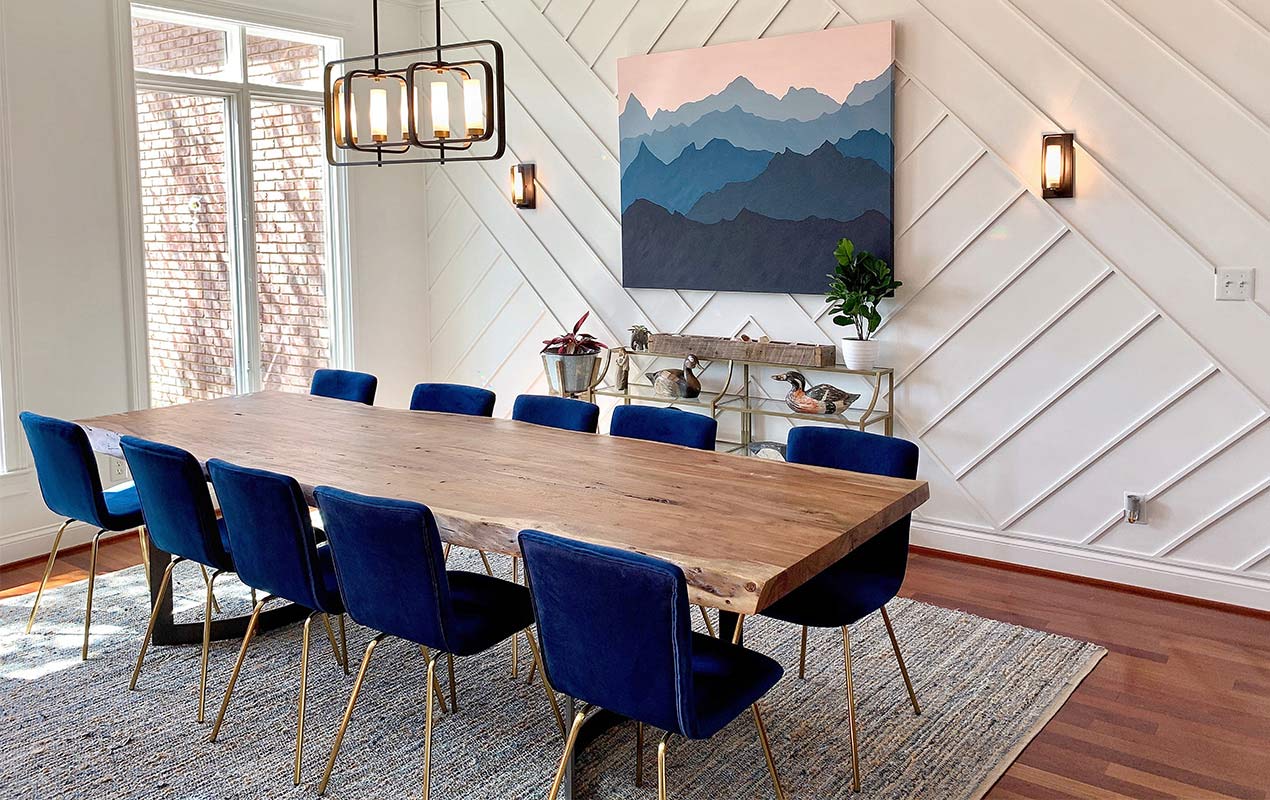 Quick Tip – Go Seasonal: When it comes to a natural centerpiece, such as flowers or plantlife, go seasonal with your choices. Following the natural progression of the year is a great way to make the dining room feel fresh.
Dining Room Decor: Final Thoughts
Before you take any of our ideas too seriously, think about what you want this dining room for. If it's going to be a nightly family venue, then do you really want to put too much emphasis on abstract concepts like the "feel" or "vibe" of the space, or should your priority be function and comfort? The same goes for vice versa, so make sure you make your choices for the right reasons.
If you're still stuck for ideas, that's fine! There are hundreds, if not thousands of sources for inspiration online, so whether you land browsing the pages of a decor and design blog, or looking at photo boards on Pinterest, you're sure to find something that you like. Happy designing!